We test and review fitness products based on an independent, multi-point methodology. If you use our links to purchase something, we may earn a commission. Read our disclosures.
Are you looking for the perfect gift for the fitness lover in your life? Whether it's a family member, a loved one, or a friend, we've compiled a comprehensive gift guide of health and fitness gifts of all sorts to help with your search.
Whether you're looking for home gym equipment, apparel, or even supplements for your loved one, we've provided a variety of options, covering many interests and price ranges. We've more than dabbled in top gym equipment, supplements, and more, so we'll help you find the ideal gift for that active, special someone in your life.
Workout Shoes
Best Cross-Trainers
Reebok Nano X3
Your loved one won't have enough fingers and toes to count the number of colorways for this stylish cross-trainer. With a responsive midsole and great tread on the outsole, this CrossFit shoe is made to be pretty good at running as well. The breathable upper helps keep their feet comfortable, too.
Check Price
Best Weightlifting Shoes
Nike Romaleos 4
If your loved one is looking for a solid and stable lifting shoe for heavy strength training, then look no further than the latest Nike Romaleos. These lifters have a wide, raised heel to provide a stable foundation for squats and lifts off the floor—and with plenty of colorways, too.
Check Price
Best Running Shoes
Brooks Glycerin 20
These are the shoes you'll want to get to the friend in your life who just wants to run. They're extremely comfortable, as well as durable, perfect for longer endurance runs. With an array of colors and patterns available, you'll be able to find the right one for their style.
Check Price
Fitness Accessories
Best Grips
JerkFit Death Grips
These grips are perfect whether your loved one likes deadlifts, dumbbell work, or pull-ups. Whatever their fitness goals are, JerkFit Death Grips will help strengthen their grip in their strength training. This will fit most any strength athlete, too, as they come in three sizes.
Check Price
Best Calf Compression
Zensah Leg Compression Sleeves
To help with shin splints or muscle soreness, give the runner in your life these calf compression sleeves from Zensah. Made with a V-shaped ribbing to help relieve shin splints, these sleeves also come in an array of different color options and patterns as well.
Check Price
Best Shaker Bottle
Ice Shaker Shaker Cup
For a protein smoothie to stay fresh through a long workout, get your loved one this stainless steel shaker cup. Available in seven colors, this shaker bottle holds up to 36 ounces and can keep beverages cold for over 30 hours—perfect for a long workout or all-day outing.
Check Price
Training Apps
Best Personal Training App
Future
With a smooth user interface, your loved one will see serious gains with this virtual training app. They'll be able to choose their coach based on fitness goals and will receive workout programs designed to work around your fitness equipment, goals, and fitness levels.
Check Price
Best for Strength Training
JuggernautAI
If your loved one needs some guidance in their strength training, then consider gifting them JuggernautAI. Using factors such as bodyweight, training history, current strength levels, goals, and training schedule, this app creates a strength training program designed for ultimate gains.
Check Price
Best for Functional Training
NCFIT
Perfect for the fitness lover in your life who likes variety in their routine, NCFIT provides different workout tracks, including HIIT, strength and conditioning, bodyweight and cardio, and even a competition track. A membership will get them access to a full library of trainer-led classes.
Check Price
Meal Delivery Services
Best Prepared Meals
EveryPlate
With over 20 different prepared meal recipes to choose from each week, your loved one won't tire from this meal delivery service. They'll be able to mix and match their meals across five different meal plans for up to six meals a week, plus each meal serves two to four people.
Check Price
Best Meal Kits
Green Chef
This meal kit delivery service has been certified organic; each meal kit can serve two, four, or six people, perfect for families. With 32 meal kits to choose from each week, your loved one will have plenty of variety. Plus, they deliver almost anywhere in the continental U.S.
Check Price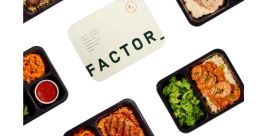 Best Keto-Friendly Meals
Factor75
If your loved one just needs something to heat and eat, Factor75 is for them. They offer keto-friendly meals, but also other menu plans that they'll be able to mix and match. Plus, they can order up to 18 meals a week—great if they find themselves on the go often.
Check Price
If you're still needing inspiration for the best health and fitness gifts for your loved one, take a look through some of our best-in-class roundups for more gift ideas for the fitness enthusiast in your life.
Whether it's a Mother's or Father's Day gift, or a stocking stuffer for the holidays, there are a few things to consider when you're looking for the perfect health and fitness gift for your loved one.
Interest
If your loved one is into fitness, you'll need to know what mode of training they prefer. If they like weight training, then you could possibly look into a barbell and bumper plates for them. If they prefer running, then you could look at a treadmills, running shoes, or other cardio machines. Even more, if your friend is mindful of diet and nutrition, you could look at supplements for gifts.
Size
When looking at apparel gifts or workout gear for a fitness fanatic, it's vital to know what size they'd need. For most fitness apparel or gym shoes, all you need is a quick size or number; you can get this in many ways. The easiest method is to just ask, but if you're looking to surprise your friend, then you might have to do a little bit of sneaking into their closet or gym bag to get proper sizes.
Wearable fitness accessories like knee sleeves or lifting straps can vary by size depending on the brand. I'd recommend double-checking any sizing guides available on the product's website to ensure you're getting the right size for your friend.
Footprint
Does your loved one have a home gym, or enough space to start one? This can determine what types of gifts you can get them. If there isn't enough space for a home gym, then it may be wise to keep the fitness gifts small; consider apparel, supplements, or compact exercise equipment. If they do have the space for it, then you can look at larger pieces of fitness equipment, like barbells, or even functional trainers.
What is a good gift for people who like the gym?
There are many great gifts for gym-goers. For the person who likes to frequent the gym, you can look into fitness apparel or accessories, like wrist wraps or knee sleeves. If they need it, you can gift them a gym bag to carry it all in.
What is the best gift for a runner? 
Depending on your budget, you might be able to get a treadmill or other cardio machine for the runner in your life. If even a budget treadmill is too expensive for your price range, you can consider running apparel, like a pair of running shoes or running leggings.
What is something that a health nut would love?
If your friend is into health, then there are a myriad of options available for gifts. Aside from home gym equipment, you could look at supplements or meal delivery services. Furthermore, if your friend needs some guidance in their fitness routine, you could offer them one of the best online workout programs on the market.