We test and review fitness products based on an independent, multi-point methodology. If you use our links to purchase something, we may earn a commission. Read our disclosures.
Rogue Fitness is one of, if not THE top gym equipment manufacturer and retailer in the world. So, it makes sense that one of the most asked questions we receive is, "How can I get a discount on Rogue Fitness equipment?"
Rogue Fitness continues to grow as one of the cutting edge leaders in the fitness industry. With its ties to CrossFit and the high-quality equipment, you cannot go wrong with anything that Rogue puts out there. Just like every other industry, however, with a big name and high quality comes bigger than average prices.
Sure, you pay for what you get, but it would be nice to pay a little less for the quality products you find at Rogue Fitness. Find ways you can save here on our Rogue Fitness coupon guide.
Where to Find Rogue Fitness Coupons
There are a few ways to save on Rogue Fitness equipment:
Rogue Discount #1: Hot Deals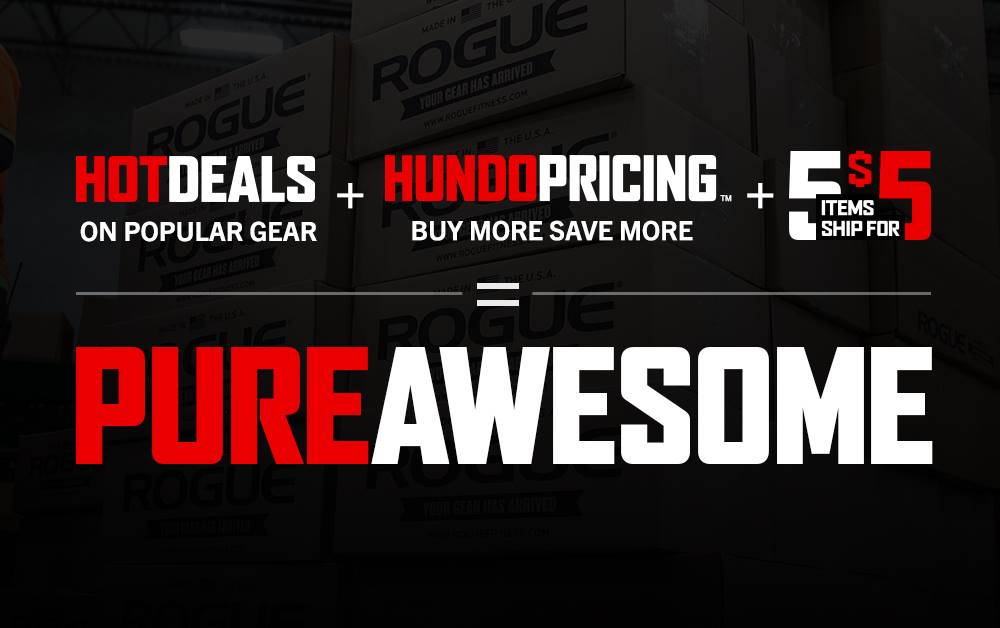 The first thing to be aware of when looking for a Rogue Fitness coupon is the daily "Hot Deals" page. These deals do not change monthly, weekly, or even daily. These deals start and end without notice. The nature of the "Hot Deal" through Rogue Fitness is that you can get low, bargain basement level prices but you have to be paying attention. For instance, if there is Rogue equipment or apparel that you really want, you have to be willing to stay close to your phone or computer and be quick when your item goes on sale. This, however, is not an ideal way to shop.
With hot deals, in fact, it is really better to just check back often to see what Rogue is offering rather than to try to get a specific item this way. If you are a fan of their apparel and equipment, you never know what will go on sale next and how great of a deal you may be able to find. Through the "Hot Deals" program, you will find the lowest prices, but you may not be able to wait for what you need this way. You really just have to check back constantly and see what kind of deal you can find. You never know when you will hit the jackpot.
We've gotten quite a few different pieces of equipment via Hot Deals, but it's most often due to constantly checking the website for latest sales and research for reviews.
Rogue Discount #2: Closeout Equipment
The closeout section of the Rogue website is an excellent way to purchase Rogue equipment at a discount price. It features discontinued items, general closeout, and even used equipment from local events. New closeout items are available on a regular basis, and you can get incredible deals if you are willing to be patient.
The general closeout items usually include poor sellers and older items that are being improved upon. Items range from something as small as last year's T-shirt to big ticket items like the best exercise bikes.
Discontinued items make up the bulk of what you will find in the closeout deals. As Rogue continues to innovate in the fitness industry, old equipment and apparel will become obsolete. This does not mean, however, that the quality of the old items is any less than that of the new. For instance, you will find discontinued shoes in the closeout section that could be perfect for you if you do not want to break the bank on next year's model. If you are looking for a great deal with great quality and a huge selection, the discontinued closeouts on Rogue's website is a perfect place to start.
Rogue Discount #3: Boneyard Bars & Accessories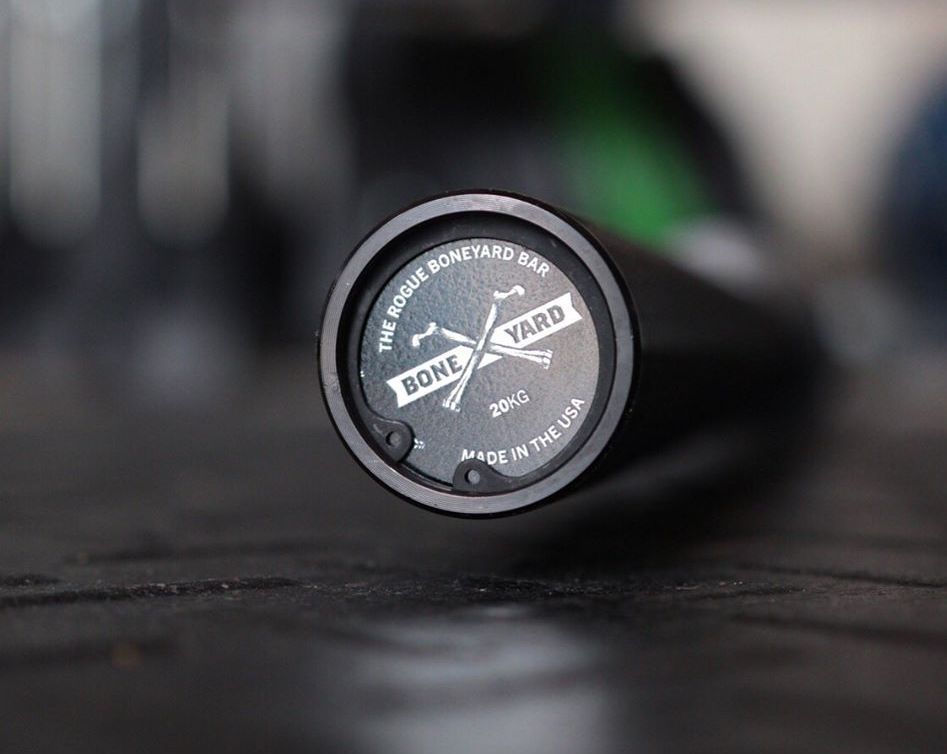 The term "Boneyard Bars" refers to any Rogue Fitness product that comes off of the assembly line with a minor blemish or cosmetic defect. It is important to note that Boneyard products are sold as-is with no warranty and no guarantee. This is a risk-reward scenario where you may find a perfect product with a minor defect or you may find a lemon that you are stuck with and cannot return. Purchasing something from the Rogue Boneyard is a perfect way to save money because you are purchasing "seconds," and you very well could end up with the same quality product as the full-priced equipment. But it is also the perfect way to waste your money because, well, you're purchasing "seconds," and you could end up with a piece of equipment that you use once and can never use again.
All this said, overall, the majority of items sold as "Boneyard" items have very minor cosmetic damage. For instance, we received a Cerakote weightlifting barbell from Rogue, and the only damage we found was a small, hardly noticeable portion of the center of the bar that was matte instead of gloss. It took us five minutes to find, and that was the only problem. Other issues we've seen is double tracked knurl and slight dings, but nothing that would affect the performance of the product.
The biggest reason you may want to avoid a Boneyard Bar is because of its lack of warranty. With other Rogue Fitness bars you get a lifetime warranty, with the Boneyard you do not.
Rogue Discount #4: Hundo Pricing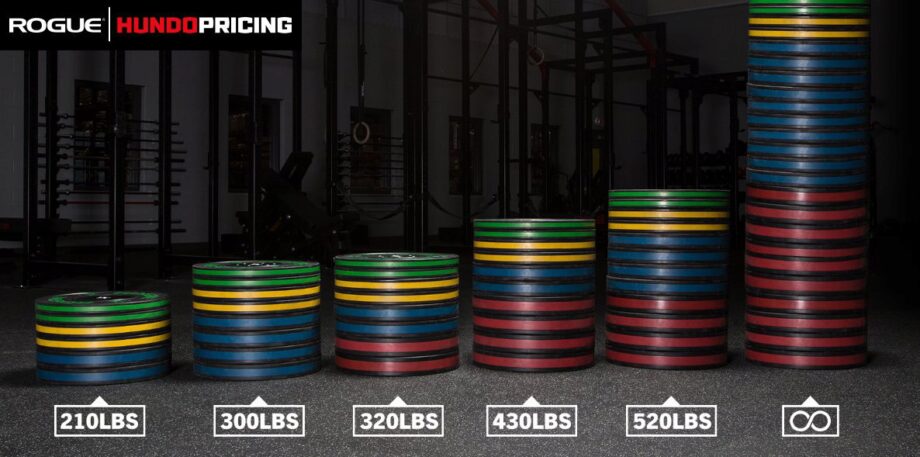 Rogue's "Hundo Pricing" refers to the idea of bulk discounts. The more weight you purchase, the less it costs. When it comes to purchasing plates, dumbbells, or kettlebells, this can end up saving you A LOT of money.
We've purchased multiple items that had the Hundo Pricing promotion. The most notable was the 459 kilograms in Calibrated Powerlifting Plates that ended up saving us nearly half the cost thanks to free shipping and Hundo Pricing. That deal is what we refer to as a unicorn, and if you see a unicorn, you capture it.
The best part of the Hundo Pricing is the shipping discount, so remember that if you are purchasing bulk items where shipping will be burdensome, it may be beneficial to wait until you see the Hundo Pricing opportunity. It may only save you 5 to 10% off of your actual purchase, but the money you will save in shipping will make it worth the wait.
Basically, if you are in the market for kettlebells, dumbbells, and weight plates then Hundo Pricing is perfect for you. If, on the other hand, you're looking for the best squat racks, barbells, or any of the other myriad of equipment Rogue Fitness sells then you should look at the other discount options that are available.
Rogue Discount #5: Black Friday
Even with all of the ways to save money that I have mentioned so far, typically, none of them compare to Rogue's Matte Black Friday. This is usually the best way to get the best deals on Rogue Fitness equipment; however, in 2021, Rogue announced that it would not be doing any sale for Black Friday.
We were floored. This is the one time of year we expect a sale from Rogue. However, the brand cited supply chain issues and offered few discounts in 2021.
In years past, Matte Black Friday included deals on items produced specifically for that day as well as first-come, first-serve deals for even the most popular items, and flash sales that could come up at any time.
Rogue Discount #6: Rogue Garage Sale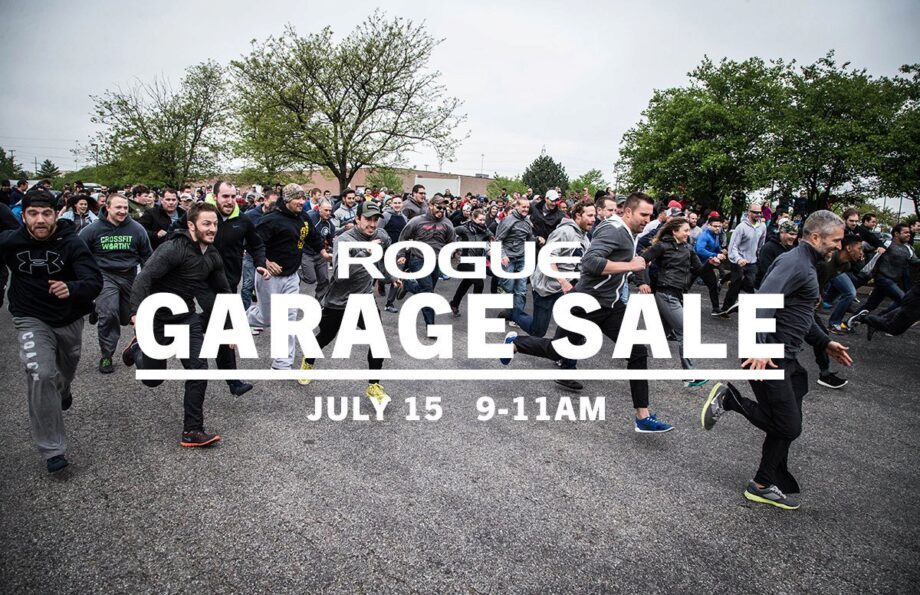 If you live within driving distance of Rogue in Columbus, Ohio, then it may be worth the drive to check out their randomly held Garage Sale events. The Rogue Garage Sale features even greater markdowns then what you find online and there can be some incredibly great deals found. For instance, I have a Rogue Fitness X Eleiko Barbell that was an exclusive collaboration done nearly a decade ago and was extremely limited.
Expect the equipment to feature more problem areas than what you'd find online, but since you're there in person, you can decide if the issue is enough to keep you from buying the item.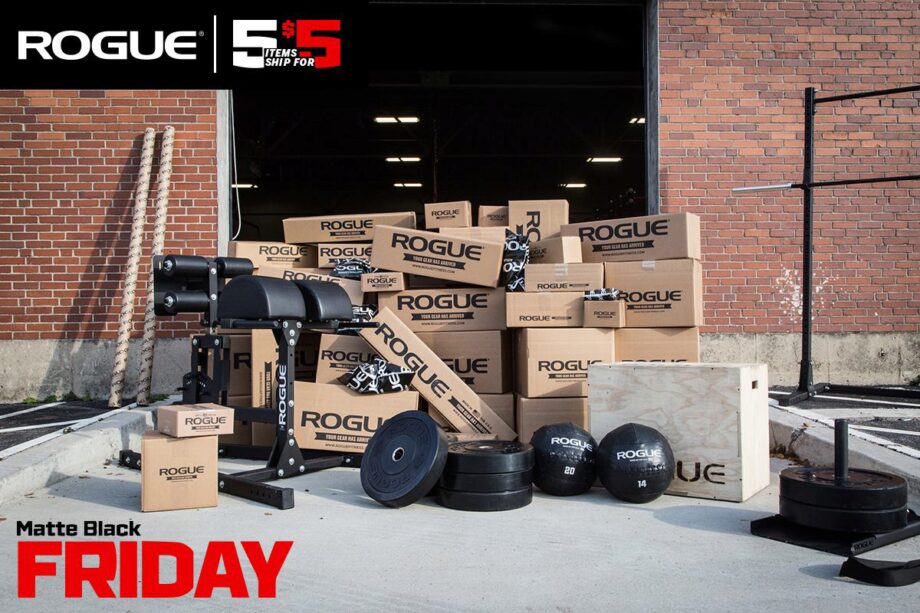 Who is Rogue Fitness?
Rogue Fitness began in 2007 in Toledo, Ohio as the company's founder was having difficulty finding high-quality garage gym equipment. After initially only selling other company's equipment, Rogue began manufacturing its own. It is now one of the leading manufacturers of strength and conditioning equipment in the world and is the primary supplier of Crossfit equipment to affiliates everywhere.
In addition to garage gyms and CrossFit Affiliates, Rogue is the official equipment sponsor for the CrossFit Games, Arnold Strongman Competition, among other large strength events. Rogue's humble beginnings has given it an edge on traditional equipment manufacturers as the company has been able to adapt and market to the changing fitness landscape. As the fitness industry continues to grow, particularly in America but worldwide as well, Rogue has positioned itself as a company that is willing to develop and manufacture new and cutting edge equipment.
In addition to producing world-class equipment, one of the most well-known characteristics of Rogue is its excellent customer service. Not only does Rogue typically get it right the first time, but if they don't, they will the second and they'll most often times do it on their dime. Included with most products Rogue sells is also a lifetime warranty. To offer a lifetime warranty on a product designed to take abuse definitely says something about how confident Rogue is in their product.
We have reviewed a large portion of Rogue's equipment offering, and by and large, we believe they are making some of the best equipment available and in many cases at a great value. For instance, few can compete with the value of their barbells and racks. We recommend Rogue Fitness to most people as the first place to look when starting a home gym and with their Zeus Builder, you can even build a 3D version of what your gym would look like before purchasing the equipment.
Rogue Fitness Coupon Code
Is there a Rogue Fitness coupon code? The short answer is no. In fact, we've been following Rogue for quite a while and we have NEVER seen a discount code. Does that mean Rogue will never offer a coupon? No, but we just haven't seen it yet so we're doubtful they will in the future.
Rogue Fitness Military Discount
Rogue Fitness does not have a special military discount but that doesn't mean active or retired service members can't find deals on home gym equipment. Rogue has a special Army Post Office website that allows active duty military members to ship exercise equipment directly to their base.
Rogue also raises money for charitable foundations that benefit those serving or who have served.
Rogue Fitness Shipping Deals
Shipping is often the most expensive part of purchasing home exercise equipment, especially if you're ordering bulky items like a squat rack or treadmill. Rogue Fitness offers a number of shipping deals to bring these costs down. Most deals are only applicable to the continental United States and don't apply to Hawaii or Alaska orders.
3 Ships Free
Rogue Fitness will give you free shipping if you purchase three or more select items from their 3 ships free page.
Free Shipping
Look for the "Free Shipping" icon on certain products, such as the Rogue Echo Bike.
Buy a Rig and Everything Ships Free
Rogue will give you free shipping on any products in their warehouse with the purchase of a Rogue Monster Rig or Rogue Monster Rig Lite.
Free Barbell Shipping With Bumper Plate Set
Rogue will give free shipping for anyone ordering a barbell and at least 160 pounds of bumper plates (90 kg). Hey, you'll need some weights for that bar so why not load up on some plates while you're at it. Specialty barbells and bumper plates are excluded from this deal.
$5K Ships Free
Any orders totaling more than $5,000 will get free shipping. That might not sound like a big deal, but trust us it takes a lot of money and manpower to move $5,000 worth of gym equipment so this is one of the best deals for people building their own home gyms.
$75 Max
Monster or Monster Lite Rogue Power Rack orders will pay a maximum of $75 for shipping for their entire online order.
Rogue Fitness Video Review
Rogue Fitness Coupon Code FAQ
Can you get free shipping from Rogue Fitness?
Rogue Fitness offers free shipping on select items, such as the Rogue Echo Bike, and certain promotions throughout the year.
Does Rogue Fitness have a military discount?
Rogue Fitness does not have a military discount, but they do ship products to Army Post Offices and Fleet Post Offices if you order through their APO store.
What is the annual sales of Rogue Fitness?