We review free products that we receive and participate in affiliate programs, where we may be compensated for items purchased through links from our site.
See our disclosures page for more information.
Black Friday through Cyber Monday is the best time of the year to purchase fitness equipment. There are more deals from companies like Rogue Fitness, Titan Fitness, REP Fitness, American Barbell, Fringe Sport, and others than at any other time of the year. If you're looking for the Black Friday fitness sales on equipment, fitness trackers, apparel, shoes, and more, then this is the place to start!
Whether it's free shipping or deep discounts on individual barbells, racks, air bikes, and anything else you can think of, this is the time of year to buy.
At Garage Gym Reviews, we have great relationships with some of the best brands in fitness. That, combined with the fact that we've been running a sales page compiling all of the deals worth looking at since 2014, we know exactly where to steer you for the deals this year.
Best Black Friday Fitness Deals for 2021
Rogue Fitness
Rogue Fitness has one sale a year. That's it. ONE. And that sale typically happens during Black Friday in a sale dubbed "Matte Black Friday."
This year, Rogue announced that due to supply chain issues, they are tapering their typical sale:
"Now like most other businesses we are pushing hard to get our cost of goods back to normal. We strongly suggest ordering early as the supply chain is going to be very congested this year."
As a result, here is what you can expect from Rogue: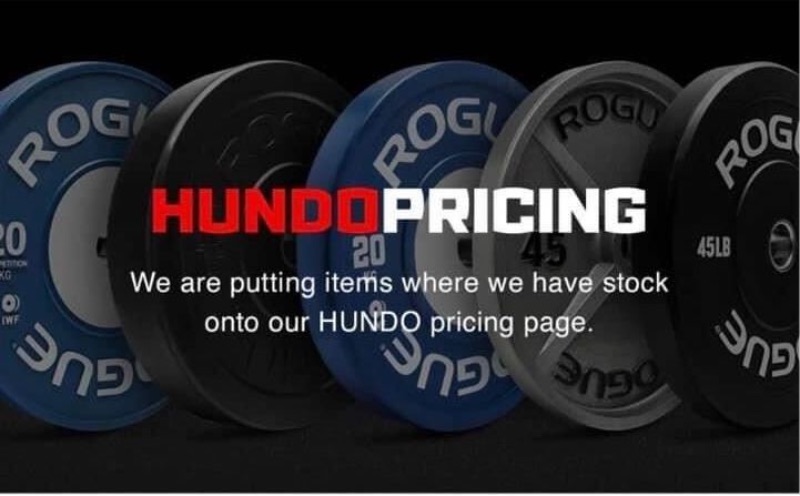 In-stock items posted on the brand's HUNDO page
Over the next few months, Rogue will keep its HOT DEALS page updated
Monster and Monster Lite racks will have shipping costs of *no more than* $75 for the order
Poly Hex and non-branded dumbbells will sell for $1/pound
Get Rogue Fitness Black Friday Deals
Titan Fitness
Titan Fitness is making some of the lowest-priced training equipment currently available and, for many, their budget-priced options are great. Although good deals can be had for Black Friday at Titan, in years past, due to them running such low margins and offering sales throughout the year, Black Friday and Cyber Monday haven't been all that impressive.
Last year, Titan Fitness offered some of their best equipment during one-day sales. We haven't yet heard if that will be the same this year, but we will update this page as soon as we know.
Get Titan Fitness Black Friday Deals
Fringe Sport
Fringe Sport already has some of the lowest prices overall for gym equipment, but they absolutely slash them during Black Friday. In years past, we saw deals of up to 50% off across the site.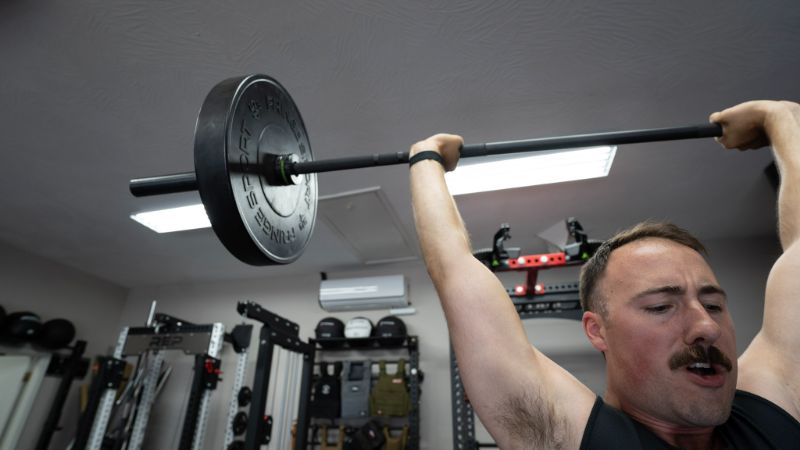 If you need equipment and aren't wanting to break the bank, I'd most likely suggest Fringe Sport. Their customer service is great, and their equipment is pretty good as well. So whether you CrossFit or do any other sort of training you'll be sure to find a great deal from Fringe Sport this year.
Get Fringe Sport Black Friday Deals
REP Fitness
Rep Fitness has some of the best value equipment available. They continue to increase their catalog and produce not only well-priced equipment, but even more than that, they're making well-built and designed equipment. Their weight benches are some of the best, and their barbells aren't too shabby, either. We particularly like their squat racks.
In 2020, Rep Fitness didn't offer a sitewide discount (likely due to inventory issues). Instead, they offered the chance at winning some prizes. We are sure this year will bring a huge sale, however, so stay tuned.
Get REP Fitness Black Friday Deals
Tonal
Tonal is at the top of our list when it comes to workout mirrors. It allows you to lift up to 200 pounds of resistance, saves a lot of space in your home gym, and uses artificial intelligence to adjust weights.
MIRROR
As one of our absolute favorite smart home gyms, MIRROR is something we recommend over and over again. We are keeping our eyes on what Black Friday fitness deals we will see.
Tempo
Tempo is another great home gym that consistently makes our best-in-class roundups.
MYX Fitness
The MYX II is a fantastic smart bike that rivals Peloton. MYX Fitness consistently runs great sales, from bonus gifts to taking hundreds of dollars of the sale price. We are excited to see what the Cyber 5 deals will be on this one.
NordicTrack
We are excited to see what kind of Black Friday cardio equipment deals that NordicTrack features. The brand makes some of our favorite treadmills and ellipticals, so we are hoping to see some cool discounts and packages.
Get NordicTrack Black Friday Deals
Proform
Proform is a sister company to NordicTrack, as they are both under ICON Fitness. Both brands feature smart cardio equipment that has iFit, an interactive training program that we have tested and love. We are keeping our eye out to see what kind of discounts on treadmills, ellipticals and other cardio machines the brand has this holiday.
Get Proform Black Friday Deals
Sole
Sole Fitness produces some high-quality, affordable ellipticals and treadmills. We aren't sure what they might do for Black Friday treadmill deals, but we will update this page when we find out.
Echelon
Echelon Fitness has recently emerged with some budget-friendly and space-saving cardio options. The Echelon Stride, for example, is one of our favorite treadmills because it folds to just 10.5 inches deep. For Labor Day, the brand took up to 15% off its smart cardio machines if you elected to sign up for a two-year membership with the Echelon Fit App.
Get Echelon Black Friday Deals
Bells of Steel
Bells of Steel has traditionally only sold in Canada. However, they have a new US site and distribution channel with good products at great prices. For Black Friday and Cyber Monday last year, Bells of Steel offered discounts on all of their most popular equipment.
Get Bells of Steel Black Friday Deals
Horizon Fitness
Horizon Fitness is a brand that consistently offers budget-friendly cardio equipment we like, from treadmills to ellipticals to stationary bikes. Every holiday, Horizon offers deep discounts on equipment, and we expect Black Friday to be the same.
Get Horizon Fitness Black Friday Deals
Hydrow
If you want one of the best rowing machines on the market, Hydrow is near the top of our list. It's interactive, high quality, and the brand is always offering some kind of deal.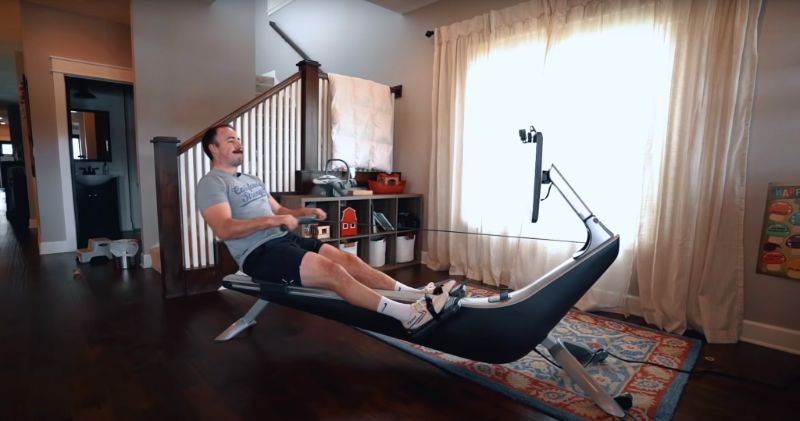 We will update this page as soon as we know what's in store for 2021 Black Friday.
Onnit
Onnit is known for its supplements, but the brand also makes some of the coolest kettlebells on the market. Thanks to their unique partnerships with companies like Marvel and Star Wars, they are able to make equipment that is unlike anyone else's that's currently available.
Last year, Onnit offered up to 50% off programs, 25% off supplements, and 10% off equipment. We hope to see big discounts again this year.
Vulcan Strength
Vulcan has some very impressive designs in their racks and benches and are constantly coming out with great, new ideas. If you're looking to get something from Vulcan, Black Friday is the time to do it.
In 2020, Vulcan offered a discount based on how much you spent, starting at 5% off a purchase of at least $1,000.
Get Vulcan Strength Black Friday Deals
Kabuki Strength
Chris Duffin and Kabuki Strength are making some awesome equipment. We've reviewed the Duffalo Bar, Squat Bar, Next Gen Power Bar, and the ShouldeRok and gave all of them high praise.
For 2020, we had an exclusive code: GGR5 to get additional 5% off. Kabuki also offered generous discounts on all kinds of fitness equipment.
Get Kabuki Strength Black Friday Deals
PRx Performance
PRx Performance has (in our opinion) the best space-saving squat rack solution on the market.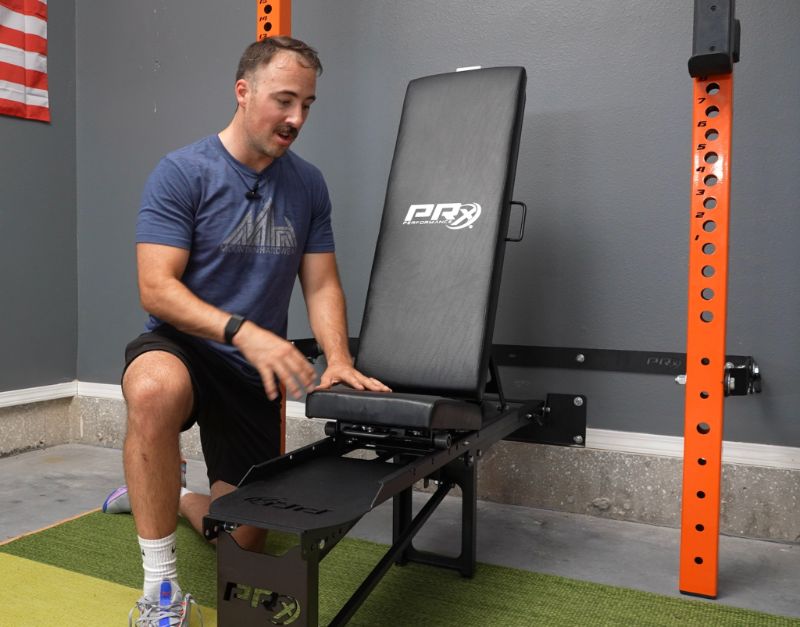 The brand has had other sales in the past, but Black Friday and Cyber Monday are when they have their biggest sales, so if you're going to buy, this is the time.
Get PRx Performance Black Friday Deals
American Barbell
American Barbell is making some of our favorite bars, see our review of their Mammoth Power Bar here. Although their bars are great, they only offer about one sale every quarter, yet their Black Friday Sale is the biggest. The discounts in years past didn't disappoint, so I can't wait to see what they do this year.
Get American Barbell Black Friday Deals
Force USA
Force USA is making some excellent squat racks and other pieces of equipment for the home gym owner when the price is considered. Their space saving equipment like the MyRack, as well as the Monster G12 offer a lot of variety in a small footprint.
Get Force USA Black Friday Deals
Get RX'd
Get RX'd is very close to FringeSport in pricing, with a HUGE selection of equipment.
The items I'd pay most attention to are the Xebex Rower and the Xebex Air Bike. I've reviewed both (click the links to see) and they are GREAT pieces of cardio equipment. For the price, they're pretty hard to beat.
Get the Get RX'd Black Friday Fitness Deals
Amazon
Amazon has a deals week during the week prior to Black Friday and it can be pretty epic. There will often be quite a few pieces of gym equipment, so be on the lookout as we will post them as we see them.
Brute Force
Brute Force is making, in our opinion, the best sandbags currently available on the market. They use heavy-duty materials like Cordura, are made in the USA, and hold sand better than the competitors.
In addition to their standard sandbags with handles, they have various atlas stone-type bags similar to Rogue's Strongman Sandbags.
For Black Friday, they typically run some pretty steep discounts, so if you're in the market for a sandbag, this is who I would be looking at. Expect their sale to be released in late November.
Get Brute Force Black Friday Deals
Powerblock
Powerblock makes our favorite adjustable dumbbells. They're extremely compact and can go up to 175 pounds, which is perfect for a home gym or anyone that has limited space. We also like IronMasters, but after using a set of Powerblocks for nearly a decade and seeing all of the abuse it's taken and still looking like new, we've pretty much been sold.
In the past, Powerblock has done most of their Black Friday and Cyber Monday deals via other sites like Amazon, however, we foresee a sale on their own sale this year. Currently, it's free shipping, but we're hoping for some steeper discounts.
Get Powerblock Black Friday Deals
Hylete
Hylete makes some of my favorite training shorts. When first introduced, they targeted the CrossFit community and did so pretty much exclusively with their shorts. Since then, they've come out with an entire range of apparel from jackets to even shoes. Although their shorts are still our favorites, their other apparel is just as well thought-out with sweat-wicking fabrics, trim fits, and much more.
Hylete typically has a pre-Black Friday sale as well as a Cyber Monday sale.
Reebok
Reebok had a decent sale in years past with 50% off some of their more popular items including some Nanos and weightlifting shoes. We expect something similar this year.
Bowflex
Bowflex is known for producing all sorts of home gym machines that have lots of versatility and take up as small amount of space as possible.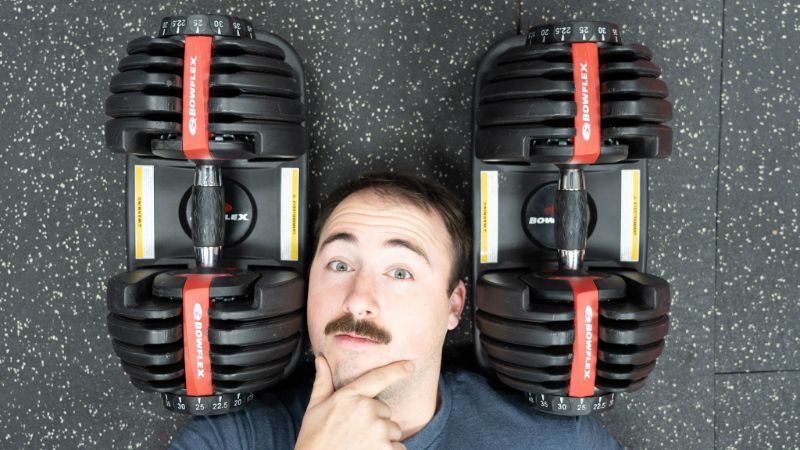 Although they started with resistance rods, they've since begun selling various conditioning machines like the Bowflex HVT as well as their ever popular adjustable dumbbells (which are an awesome adjustable option).
In years past, we saw sales like up to up to $450 off certain machines–we hope to see more of that this year!
Get Bowflex Black Friday Deals
Tractor Supply
Need gym exercise mats? Then your best bet is probably 3/4″ 4'x6′ Rubber Stall Mats from Tractor Supply.
Tractor Supply sells some of the best value mats available. They're thick, durable, and better priced than just about anything else out there. AND, it just so happens that on Black Friday, Tractor Supply offers their mats for less than any other time of the year.
Get Tractor Supply Black Friday Deals
TrueForm
TrueForm is making, in our opinion, the best manual treadmills on the market. They rarely have sales on their runners, but for Black Friday and Cyber Monday last year, they took nearly $1,000 off on all of their runners including 0% financing, with their new TrueForm Trainer priced under $4,000.
Get TrueForm Black Friday Deals
Eleiko
Eleiko undoubtedly produces some of the best bars and plates in the WORLD! When it comes to the sport of weightlifting, I love using the Eleiko IWF Weightlifting Bar.
Eleiko is also expensive and they rarely have sales.
In years past, however, 2019, Eleiko took 20% off bars and certain bumper plates as well as some apparel.
Kettlebell Kings
Kettlebell Kings is making some of the best kettlebells on the market. They feature a machined bottom, extremely accurate weight, smooth powder coat, and are generally considered some of the best overall bells on the market.
Black Friday is when Kettlebell Kings has the best prices, and in years past, we have seen up to 40% off big orders (like, $10,000 big).
Get Kettlebell Kings Black Friday Deals
We've also negotiated an extra 10% off if you use our code: GGR-BLACK
How to Find Black Friday Fitness Sales
Without a doubt, Black Friday (and through Cyber Monday) is the best time to find sales on home gym equipment. Certain brands, like Rogue Fitness, only have sales at this time of year. Here is how to find the best deals:
Shop Sensibly
It's incredibly fun to browse gym equipment sales–but it can also be incredibly dangerous for your wallet. Um, yes, I totally need a bike and a SkiErg and a full rack of dumbbells and every barbell that Rogue Fitness has ever made, right?
Probably not.
Make a plan! Set a budget, and then determine what you're looking for (even if it's general, like "kettlebells" or "fitness trackers").
We Can Guide You
For the last seven or so years, our team at Garage Gym Reviews has put out one of the most comprehensive Black Friday fitness sales pages around. Also, we literally spend our time testing and reviewing fitness gear for you so you know what to look for:
Research Before You Buy
Think you found exactly what you want! Great–just do a little research first. It can be really tempting to buy affordable home gym equipment, but make sure that it's just budget-friendly and not cheaply made. You can read the fitness equipment reviews we have here to help guide you.
Check That Fine Print
Before you buy those leggings, or that smartwatch, or a huge elliptical, make note of a few things:
Can you return it if you don't like it? Many fitness brands have picky policies!
What is the warranty? Are certain things covered if they break?
Can you finance it? Health & fitness equipment ain't cheap!
Black Friday Fitness Deals FAQ
Is Black Friday a good time to buy equipment for home workouts?
Black Friday through Cyber Monday is the absolute best time to buy fitness equipment from online retailers! Everything from running shoes to the newest activity tracker to squat racks to barbells will be on sale. This is when brands offer their biggest discounts.
When is the best time to buy fitness equipment?
Without a doubt, Black Friday is the best time to invest in workout gear. Brands know this is when consumers are looking, especially because the end of the year/new year is when people are thinking about their fitness goals. 
What fitness equipment is on sale for Black Friday deals?
Essentially, if you need something fitness-related, odds are that you can find it on sale on Black Friday. All kinds of workout equipment are discounted. Not only that, but many brands offer free shipping, free assembly or bonus gifts if you buy over the Cyber Five.