Building a home gym takes a lot of time and money. The biggest problem I see is people forgoing the most important and versatile pieces of equipment and instead going after what's glistening to the eye.
Here's what you need to understand as you build a home gym: Despite all the pieces of home gym equipment you may end up buying, you'll likely only use a few pieces for 90% of your training. So, I suggest starting with the basics here in my best home gym equipment list, and buy quality equipment from the start. I recommend building your home gym on essentials that you can use often and for a large variety of movements.
To be completely honest, you could get by with just a couple of items. Actually, now that I've typed that and thought about it, you would be fine with a single item if you were creative enough and didn't get bored easily. However, that is the crux of the issue–the amount of gym equipment you own will depend on how easily you get tired of doing the same movements in your training. For this reason, we recommend building your home gym on essentials that you can use often and for a large variety of movements.
Best Barbell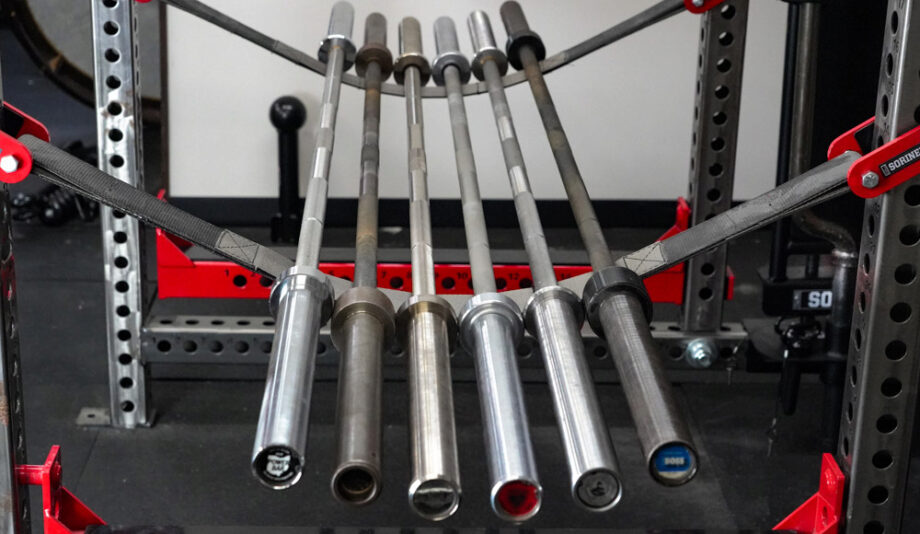 Squat it, snatch it, deadlift it, press it
What to Consider:
Do you want aggressive or passive knurling?
How much spin or whip do you want?
Do you need a specific type of coating?
Men typically use a 20kg bar, women typically use a 15 kg bar
The barbell (along with weight plates that will be discussed later) is the most important piece of equipment because it is the cornerstone for doing the majority of strength training exercises, including but not limited to the squat, bench press, power clean, deadlift, military press and curls. I like the barbell so much that I wrote why I think the barbell is king on Starting Strength.
RELATED: Best Barbell Exercises
You'll want an Olympic-size barbell of high quality that will last. Lower quality barbells will chip and crack, tear up your hands, and even bend or completely fall apart even with limited use. There are likely more barbells available for sale than just about any other training equipment category, which is why I narrowed down the best Olympic barbells to six key products.
If you are just starting out on your weightlifting journey, you probably will not notice the specs mentioned in a barbell review. It's kind of like a novice golfer using their grandfather's clubs from the 1960s or a brand new set of Nike irons. The truth is they are going to shoot 120 regardless. But the better you get, the more you notice the minutiae, and it's the same way with the barbell. If you don't know anything about the knurl or how the sleeves will affect the spin, then just make sure you get an Olympic bar that weighs 45 pounds and has at least a 150K PSI tensile strength steel shaft.
Check out my full and in-depth barbell reviews below:
Here are my top picks for the best barbells:
Best Squat Rack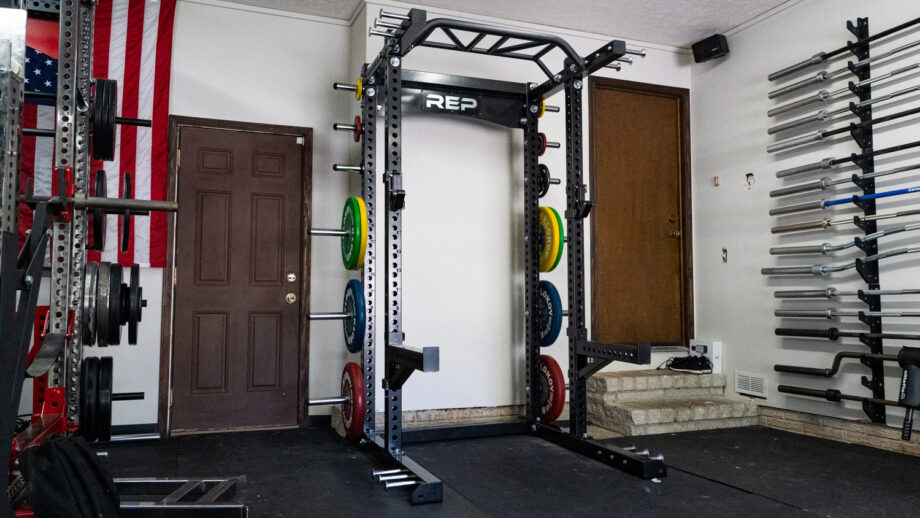 A big investment for a big return
What to Consider:
Space limitations, as these can be big
Budget: They range from under $100 to in the thousands
Safety requirements
Weight capacity
Additional accessories
The squat rack will likely be your biggest investment when putting together a home gym, and as such the purchase should be researched thoroughly. Not only will your squat rack take the most money of anything you buy, but it will also take up the most amount of space in your gym.
RELATED: Best home gyms
When trying to choose a squat rack, you need to know your space limitations, price limitations, safety requirements, and which accessories you find important for your workouts. Because this is your biggest home gym investment, it should also be the one that you spend the most time understanding so you don't make a mistake.
For most people, the best squat rack is a power rack because it is the safest type of squat rack. It allows you to train inside a cage with safety bars on either side. You can set up the spotter arms at whatever height you'd like to prevent injury or damage to your floor. In addition, power racks will, 99% of the time, have pull-up bars at the top and are often modular so you can build your rack over time to whatever size and capabilities you'd like.
My top picks for the best squat racks and in-depth reviews:
Best Weight Plates
Literally add more oomph to your training with lots and lots of plates
What to Consider:
Get Olympic-sized plates that match your barbell
Choose from iron, rubber bumpers and urethane bumpers
Opt for plates in kilograms or pounds
Along with the barbell, weight plates are important because they affect almost every lift that you'll perform. The bottom line is that without a barbell, your squat rack and weight plates are useless; but without your weight plates, your barbell and squat rack are useless. I could keep going, but you get the point.
Just like when you purchase a barbell, it's important that you stay away from the older standard size and focus on Olympic size barbells, the same holds true for weight plates. The standard size is a 1-inch diameter hole that only standard-size barbells can accommodate. The Olympic size option opens up many additional features, not to mention they are easier to use and oftentimes sturdier.
When it comes to what your plates are made of, there are iron plates, rubber bumper plates, or urethane bumper plates. The iron plates have been used from the beginning, but they don't look as good to some people (personally I love the look and feel of iron) and they can cause more damage to the floor of your gym.
The best bumper plates are usually quieter, not as destructive, and do not lose their aesthetic qualities as easily. Iron is almost always cheaper, and the rubber will often have an odor accompanying it. You can't go wrong with either, the old axiom that "weight is weight" is somewhat true. If you plan on dropping the bar, you should avoid iron.
Remember that every plate will allow you to perform the exercises that you want so there shouldn't be any overthinking on this purchase. At the same time, the quiet, non-destructive function of bumper plates might be exactly what your space needs, and it's important to know that going in.
My top picks for quality bumper plates are:
Best Weight Benches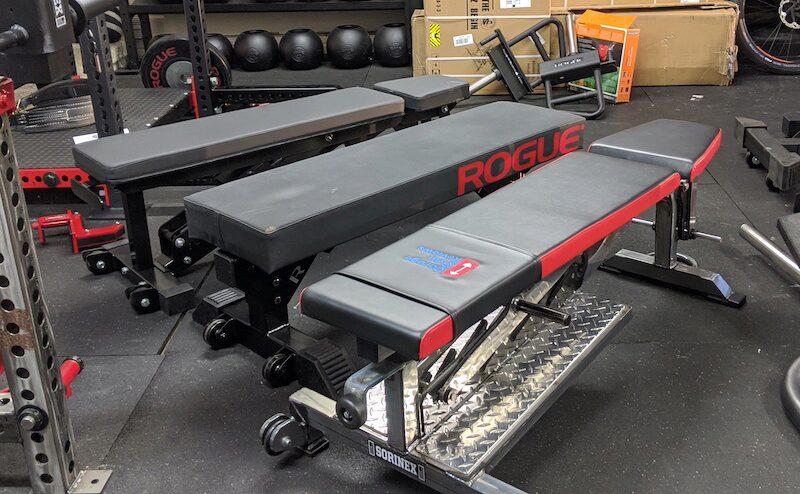 Incline or flat, a weight bench is an essential piece of home workout equipment
What to Consider:
Flat or adjustable
Does it fit with your squat rack?
Weight capacity
Quality and thickness of the pad
The weight bench may not be the most essential piece of home gym equipment, but it will end up being used a lot. If you purchase the right one, you can use it for a large percentage of the exercises you will perform either by lying on it (bench), sitting on it (shoulder work, curls, etc.), or using it to prop yourself up (rows, triceps, back workouts, etc.). You may even use it to reach greater depth in some of your leg work and ab exercises.
The bottom line is that it will get used daily and it's important to make the right purchase that gives you the ability to do all of the above exercises and more. When it comes to finding the best weight benches, you have two basic options to choose from: a flat utility bench, or an adjustable bench.
The flat utility bench is the standard for most garage gyms and heavy powerlifters. In general, the flat bench is sturdier, has a more comfortable pad, can often hold more weight than its adjustable counterpart. Most importantly for those reading this–is much cheaper. For powerlifters, those are the most important features that a weight bench could have and so it's what is usually purchased.
The adjustable bench has one major advantage over the flat bench: versatility. In general, the adjustable benches offer more variety of exercises, greater portability, and numerous incline and decline positions oftentimes from 90 degrees all the way down to well below 180.
The other things that you have to look for when purchasing your weight bench is the quality of the steel and construction, the maximum weight it can hold, and the quality and thickness of the pad. Look for at least 11-gauge steel and a high enough weight limit that you and the weight you are lifting will fit easily.
My favorite weight benches include:
Best Dumbbells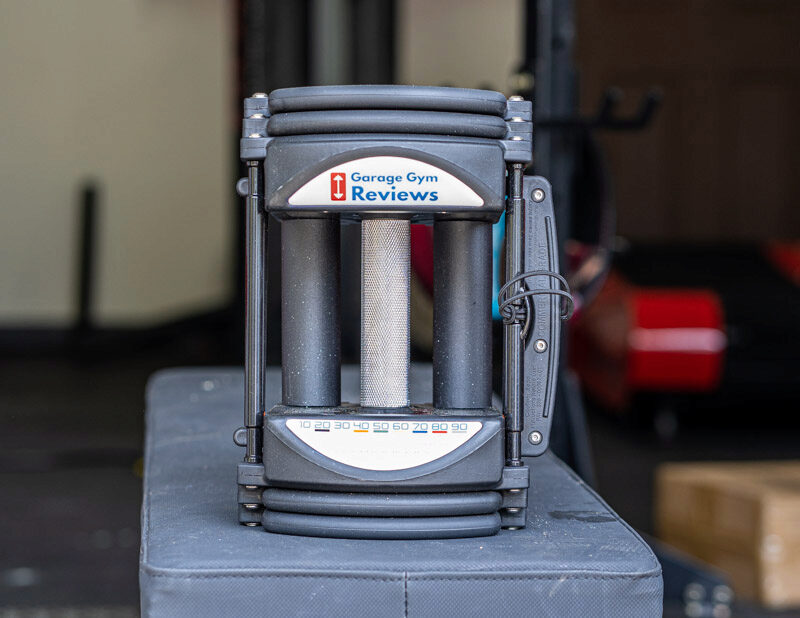 Curl 'em, press 'em, squat 'em, love 'em
What to Consider:
Adjustable dumbbells give you more options for less money
Durability, as rubber coated dumbbells tend to last longer
Space considerations when weighting adjustable vs. fixed set
Adding dumbbells, or free weights, into the mix can bring in a huge amount of versatility to your workout. Your dumbbell decision should be similar to your weight plate decision because a 35-pound dumbbell weighs 35 pounds no matter where you buy it or who makes it.
When looking for the best adjustable dumbbells, like the Powerblock adjustable dumbbells, you could purchase a complete set of fixed dumbbells going from 10 pounds to whatever your max may be in 5-pound intervals. Often, dumbbells will come in sets from 10 to 50 pounds and then supplemental sets above the 50-pound mark until you reach your desired upper weight increments. If you are buying new, you should purchase rubber coated dumbbells because they are generally not much more expensive and can improve the life of the dumbbell along with the life of your gym floor.
RELATED: Powerblock Coupon
The next option would be to purchase a plate-loaded, adjustable dumbbell set. For the plate loaded option, you would have to choose between standard and Olympic sizing, but since you have already purchased Olympic sized weight plates for your Olympic size barbell, the choice is obvious.
The bottom line is that purchasing a plate-loaded dumbbell set will save you money — a lot of money. Not only will you save money, but you will also save space because they are fantastic compact exercise equipment. Rather than purchasing 40 individual dumbbells, you can purchase just two dumbbell handles (or potentially four if you purchase two different sizes) and they will take up very little space. The downside, of course, is the ease of transitioning from one weight to the next and the work and energy used to do that. Rather than just picking up the next set of dumbbells, you have to take the time changing and racking the weight, and that can kill momentum in your lifting.
The third option, an adjustable dumbbell set, combines the best features of the first two, but with one major flaw: quality. If you are planning on lifting heavy and need the weights to last for a long time even if handled roughly, then an adjustable dumbbell set isn't always the best idea (unless you like Powerblocks).
My favorite dumbbells:
Best Kettlebells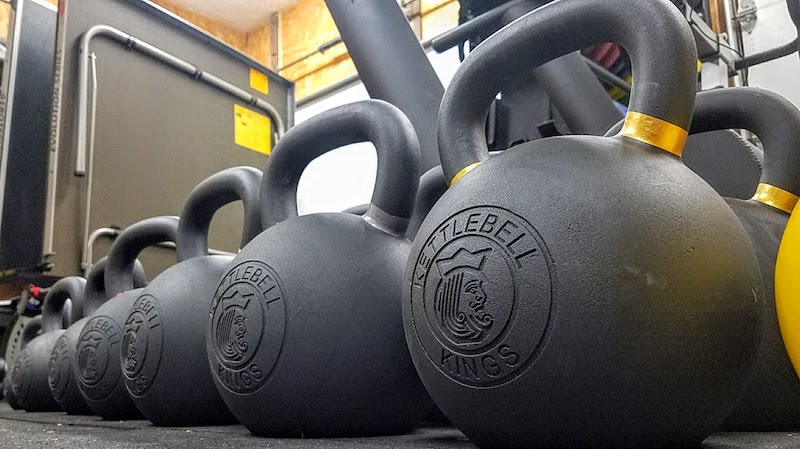 Great for swings, farmer carries and more
What to Consider:
Style, like cast iron, plate-loaded and adjustable
Space considerations
Kettlebells provide great supplemental, different exercises to a program, but similar to your dumbbell purchase, you should spend less time on your decision here compared to your decision for the big three (squat rack, barbell, weight plates). There are plenty of options available from the traditional cast iron kettlebell, to your competition-style kettlebell set, to your plate-loadable kettlebell swing, all the way to your adjustable competition style kettlebell.
Any of your loadable swings or adjustable kettlebells are great for garage gyms in that they take up very little space when not in use and they're cheaper overall. There are downsides to both of these options as the adjustable option is expensive and the plate loadable option is somewhat awkward and slow when loading/unloading the plates.
The more common choice is the cast iron or competition-style kettlebell set. The downside of this option is that more pieces take up more space and cost more money. To fix this issue, decide what weights you actually need before purchasing a set. You may only do a few exercises with a specific weight each time, thus limiting the number of pieces that need to be purchased.
If you use kettlebells extensively, then an adjustable set is probably for you. If you are more selective and specific in your kettlebell needs, purchase the cast iron kettlebells in just the size and numbers that you need and stay away from the prearranged sets.
The best kettlebells are, in my opinion:
Best Gymnastic Rings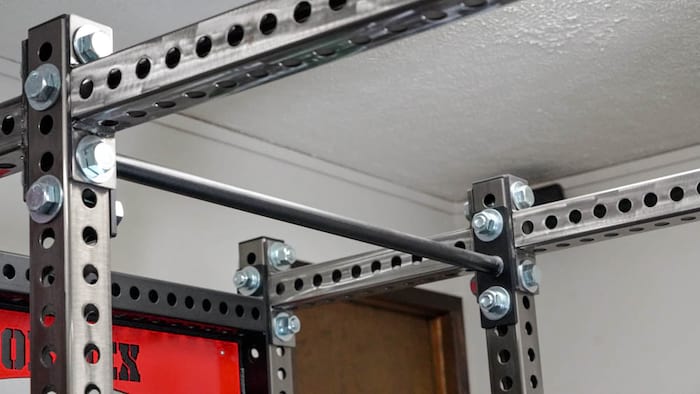 Add versatility and build muscle with just your bodyweight
What to Consider:
Ceiling height
Ease of installation
Materials and durability
Space considerations
Depending on the space in your garage gym, the best idea would be to purchase both gymnastic rings and a pull-up bar. In fact, the squat rack you purchase may very well have a pull-up bar already. If this is the case, and you have room for gymnastic rings, buy them. They are inexpensive, take up very little room, and can add a lot to your training regimen.
If you're not purchasing a power rack with a pull-up bar on it, then your pull-up bar is more important than the gymnastic rings or a TRX setup as long as you are not designing a garage gym to do predominantly bodyweight movements.
I typically don't recommend a door-mounted pull-up bar because they hold less weight and can be dangerous if not installed and used properly. Instead, go with the stud-mounted system that can either be installed into studs in your ceiling or your wall. While this is usually a little more expensive, it will be a lot safer and look a lot better. If you are purchasing gymnastic rings as well, we suggest wood over nylon, unless left outdoors.
RELATED: Best CrossFit Grips
Best Conditioning Equipment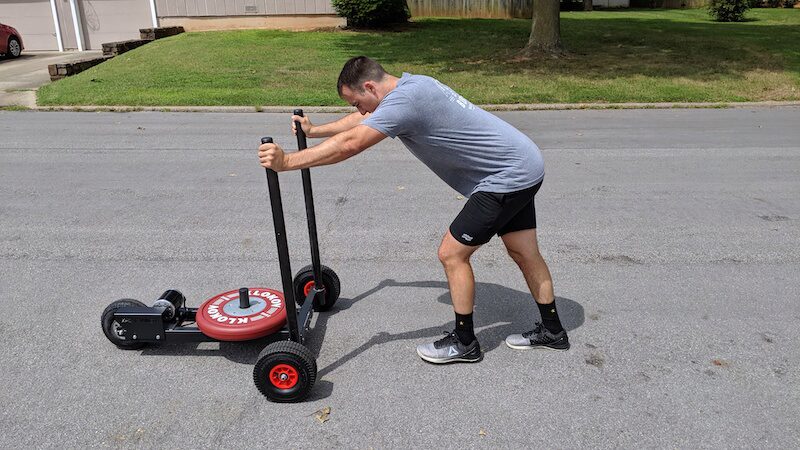 Exercise your heart and muscle groups with a cardio workout
What to Consider:
Space for the best exercise bike, rowing machine or sled
Cost, as jump ropes are cheaper than a stationary bike
Specific needs for a full-body workout or low impact exercise
Look, it's easy to go run outside or do burpees on your floor…I get it. However, owning cardio-related exercise equipment gives you options. The cheapest piece of cardio equipment I'd recommend is a jump rope, but there are also bigger items like the best rowing machines, stationary bikes (no, you don't have to get a Peloton), and even the best treadmills.
It really depends on what you're looking for in terms of adding to your fitness goals. People who do CrossFit might be drawn to the best air bike or a rowerbecause those are often used in programming. Also consider that something like a rower gives you an upper body workout, while something like a treadmill is mostly lower body.
RELATED: Exercise Bike vs Treadmill
Best Home Gym Flooring
The foundation of your home gym, and also what protects your actual foundation
What to Consider:
The activity you do, such as heavy weight vs. floor exercises (or both)
Cost, as there is variance per square foot
The kind of material you want (rubber, turf, rolls, tiles)
How easy or hard it is to install
The foundation of your training is your flooring and how to get the best home gym flooring possible for your needs. There are a myriad of options available to fill your gym with for your feet to grip, press, and pull against. For most home gyms, and most training styles, rubber flooring is your best bet. It's usually affordable, it's heavy duty, it protects your floors, and it's easy to clean.
However, rubber flooring, like horse stall mats, sometimes smell. And they can be heavy and harder to move. Consider tiles, or even roll-out options. If you're an athlete looking for a shock-absorbing material, you may want a strip of turf for your home fitness. Also consider where your home gym is. If it's in your living room, you could opt for something that looks a little nicer but still withstands exercise, like vinyl planks.
We suggest avoiding EVA foam tiles and going with rubber instead. Foam will compress over time, decrease your stability, collect moisture, and not last nearly as long. You can go with rubber rolls, but for most people, the best value exercise mats are rubber stall mats from your local farm and feed store like Tractor Supply.
Best Leaf Blowers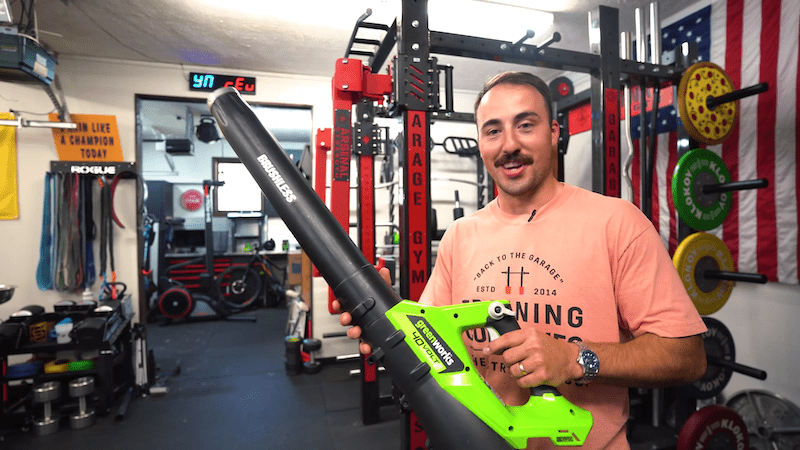 Not kidding! This one may seem silly, but I'm not joking, a leaf blower is an absolute essential to a garage gym. Either listen to me now before you start or just remember to get one after a couple of training sessions and get annoyed by chalk, leaves, and dust cluttering your floor.
Additional Home Gym Equipment You May Want
Look, you can trick out your gym with every piece of equipment available if you want to, especially if you have a lot of space. The above list is the bare-bones basics of what I think you should include. Depending on what your warmups or exercise routines are, you might also consider the following:
How to Choose the Best Home Gym Equipment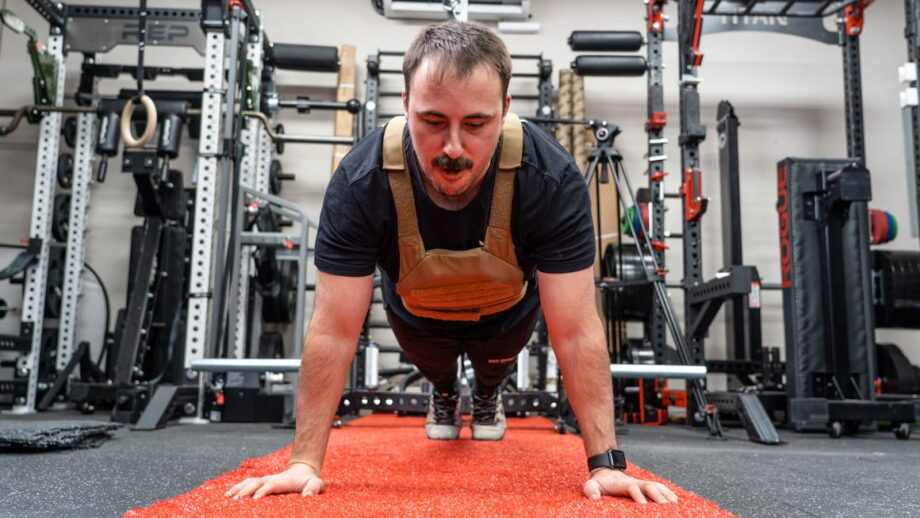 Building out a gym in your own home is a fun experience, but it's labor- and cost-intensive. You invest thousands of dollars in your health, so make sure you're making the right decisions! Finding the best home gym equipment should factor in the following:
Type of Training
What type of training do you do? CrossFit, weightlifting, powerlifting, HIIT workouts? All of the above? This will be your starting place, because you can list out everything you could need or want to complement your training style (don't worry, you can narrow down the list later).
Also, what kind of help do you need? If you have a coach or personal trainer already, then you likely have a program to follow. If not, you can look up programs online or subscribe to apps like NordicTrack's iFit or Apple Fit for workout ideas (though these are usually light weight or bodyweight workouts).
Space
Fitness equipment takes up space. But I have seen some of the best budget home gym setups. Consider how big a power rack is just by itself. If you're working with small spaces, then finding compact equipment is a must. Just let go of that idea of getting a large elliptical, and look instead for a space-saving design on a rowing machine or exercise bike.
It's a good idea to actually sketch your workout space and look up equipment specs. That way, before you start spending, you know what you can fit and what is simply too big.
Resistance to Maximum Weight
Many home gym equipment offers lifting heavy weights without having to purchase separate weight plates, racks, or multiple dumbbells.They generally feature the highest resistance levels that are even challenging for a lot of athletes to work with. When looking for the best home gym, pay special attention to the maximum weight plate and cable intensity settings to get the most out of your home gym exercises.
Durable
When building the best home gym equipment, go for long-lasting products. Using exercise equipment routinely can cause the it to wear out, so researching for durable home gym equipment will definitely be worth the time and effort.
Budget
If money is no issue for you, keep scrolling. For most of us, one of the biggest constraints in buying fitness gear is money. I have put together a list of the best budget home gym equipment to help you save a few bucks while still getting quality products. I also have a guide for building a budget home gym on Amazon.
Just like you would with any other big purchase, figure out what you have to spend and what your priorities are. I suggest not going too cheap, because you want your equipment to last.
Health and Safety
You obviously care about your health if you're looking at building a home gym. Lifting weights alone in the garage is great, but it can also be dangerous. That's why I recommend products like a power rack with safety bars in case you have to bail. Also, consider a heart rate monitor if you have cardiovascular problems. Certain workout trackers also come with built-in devices that tell you if your heart rate is spiking too much.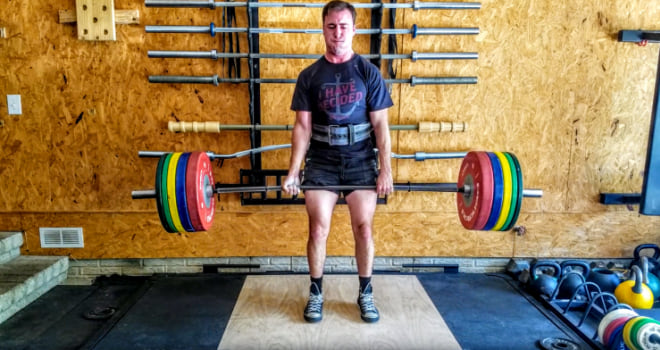 FAQs About Home Gym Equipment