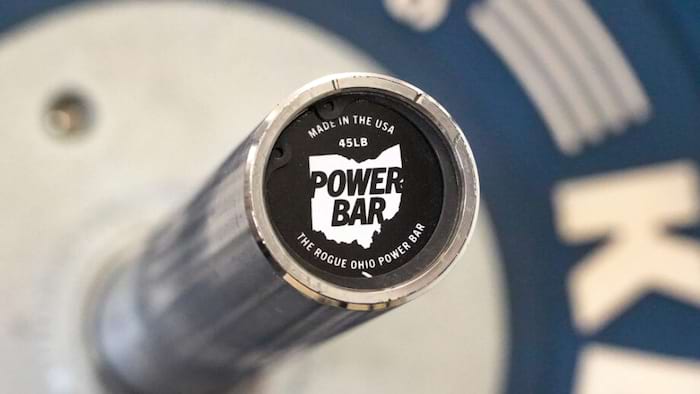 Rogue Fitness has been around for over a decade now (established 2007), and has quickly become a standard in all areas of fitness related equipment, especially barbell manufacturing.
Bill Henniger, the founder of Rogue Fitness, started out his operation as somewhat of the "Amazon" of fitness equipment. Bill owned a CrossFit gym himself in Toledo, OH, and up until that point was having a hard time finding a one-stop source for outfitting his growing gym. 
Rogue Fitness went from being a middle-man for big name distributors, to eventually producing and selling their own brand of heavy-duty fitness equipment.  As of today, Rogue Fitness now operates out of a 175,000 square foot facility, and is the #1 supplier of fitness equipment in the United States. In the past 4 years, Rogue Fitness actually began working on an even larger 600,000 square foot facility.
With such a huge manufacturing operation, Rogue has been able to study and produce the latest advancements in barbell "science." No other barbell manufacturing operations enlist as many employees as well as the vast production means involved.
Once Rogue started producing barbells, they quickly learned and sought even better ways to go about the process. Seeing that the steel of a power bar is the most important part of the barbell, Rogue decided to go about scientifically in finding out what makes the best steel to be used for any barbell.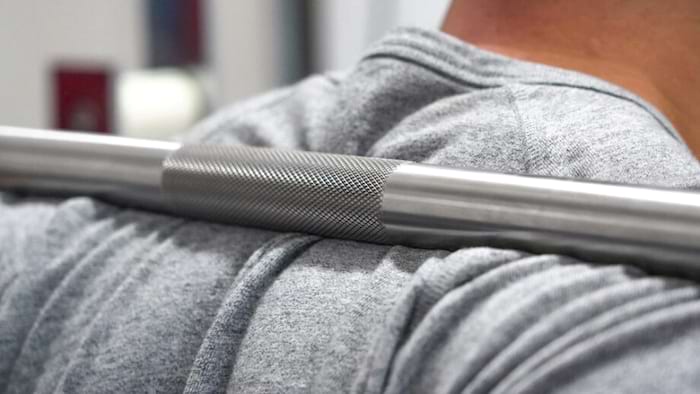 Perhaps this is what makes the Rogue Ohio Power Bar special. Typically, there have been two ratings to consider when looking at the steel of a power bar. These are tensile strength and yield strength. In the past, and still some today, companies would throw out specifications like "this bar has a 1,500 lb test strength." This is merely a number they throw out to make their bars look better than they actually are. Today, pretty much only cheap bars use this type of rating system and it's to trick inexperienced trainees.
Companies test the tensile and yield strength of the barbell steel through various methods that are both can be both static and dynamic. To give a simplified example, a static test would load an enormous amount of weight (upwards of a ton) on each side of the bar and then remove weight off to see if the bar will return to its original condition: straight. the weight off to see if the bar returns back to being straight. A dynamic test is much more telling and involves tracking how the bar bends when dropped with a certain amount of weight. However, this sort of testing is not standardized and therefore varies from company to company.
Although tensile and yield strength can be telling, the test that is the most reliable in our opinion is the testing done by SEA Limited. SEA Limited was hired by Rogue Fitness to objectively find out the optimal rating for steel. The testing cost Rogue Fitness 5 years and over $2 million dollars. In the end, what any barbell company can now use to determine a barbells strength and durability is what can be called an F-Scale Rating.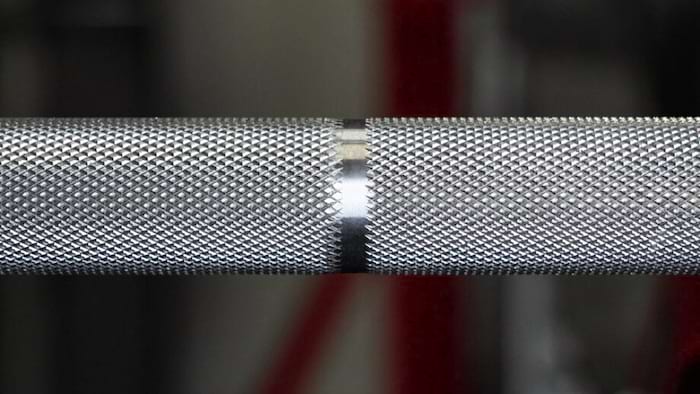 To summarize what the F-Rating is, we'll quote Rogue Fitness, "The F Rating of a barbell is directly correlated to the number of cycles the shaft lasted in the 4 Point Bend Test at a stress level appropriate for the type of sleeve used on the bar. For example, a 28 MM chrome plated bar with a tensile strength of 215,000 PSI tested at the stress level for a men's sleeve that lasted 35,000 cycles in our test received a rating of F1. A shaft, tested in the same manner that lasted 70,000 cycles in our test received a rating of F2. A shaft that lasted 210,000 cycles in our test received a rating of F6."
So, what you need to know is that the higher the F-Rating, the more durable it is. This may sound like it's most useful for people like powerlifters who are lifting the most weight, but it's actually most useful for people causing the most stress to barbells, trainees like CrossFitters. 
It was during this time period that concurrently, the Rogue Ohio Power Bar was being conceptualized. You could say the Rogue Ohio Power Bar was produced with the same thought process that the F Scale was being discovered itself as - the mathematical formula for the most durable barbell.
The Rogue Ohio Power Bar was optimized and manufactured to be in accordance with was being found as the highest ratings on the F Scale. With the Rogue Ohio Power Bar, Bill Henniger and team truly were seeking to produce a superior power bar in strength as well as feel.
Not only would the Rogue Ohio Power Bar be one of the strongest barbells ever produced by anyone, it was also formulated and finished with what could be considered as one of the best knurling patterns ever to be experienced.