We test and review fitness products based on an independent, multi-point methodology. If you use our links to purchase something, we may earn a commission. Read our disclosures.
Treadmills are a great addition to any home gym, but they are expensive and can be complicated machines. All fitness equipment needs maintenance and is prone to breakdowns, including treadmills.
The best treadmills come with some kind of warranty coverage. Simply put, a warranty is the manufacturer's promise to replace broken parts within a specified period of time. The tricky part is understanding what makes a good warranty versus an okay warranty.
A good treadmill warranty could save you a ton of money down the road. Here, we'll break down what you should look for when reviewing your machine's coverage.
The Best Treadmill Warranties
You may think to get a good warranty you have to purchase a high-end treadmill, but that's not always the case.
For example, NordicTrack treadmills come with a 10-year warranty on the frame of a machine. This is a brand that is known for making quality cardio machines that cost thousands of dollars. By comparison, Sole Fitness and Horizon Fitness, two brands that make some of our favorite budget treadmills, both offer a lifetime warranty on the frame of the machine. Heck, Peloton, one of the kings of cardio, has one of the worst warranties out there!
Here is a quick breakdown of popular treadmill brands and how long their warranties are. It's important to note that some brands change their warranties depending on the machine; presented here is what we have found to be the most common for the brand.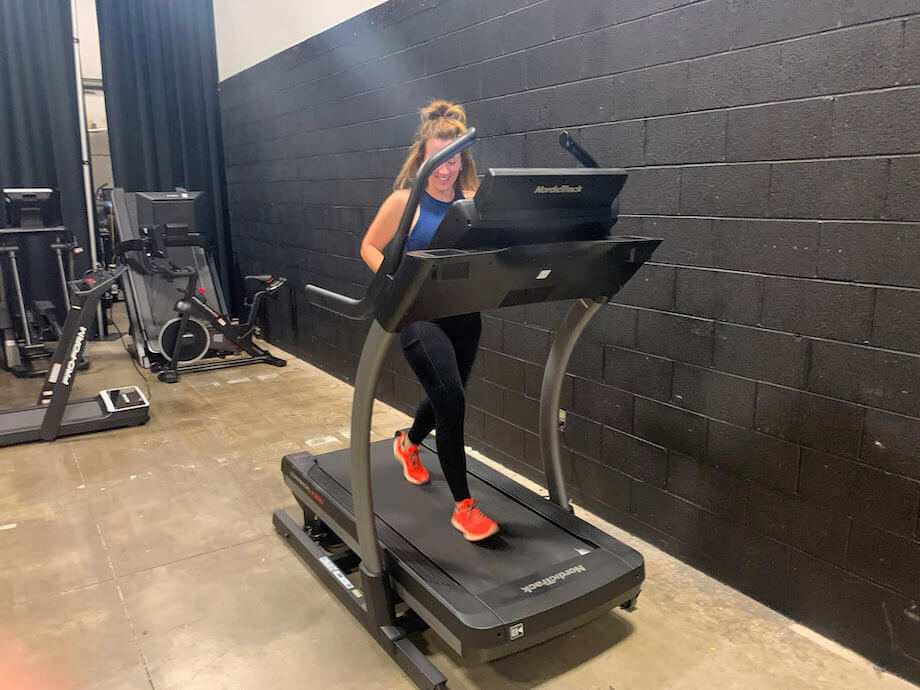 | | | | | |
| --- | --- | --- | --- | --- |
| | Frame | Motor | Parts | Labor |
| NordicTrack | 10 years | 2 years | 2 years | 1 year |
| ProForm | 10 years | 2 years | 2 years | 1 year |
| Horizon Fitness | Lifetime | Lifetime | 1 to 5 years | 1 to 5 years |
| Sole Fitness | Lifetime | Lifetime | 3 years | 1 year |
| Precor | Lifetime | Up to 10 years | Up to 10 years | 1 year |
| Life Fitness | Lifetime | Up to 10 years | Up to 7 years | 1 year |
| Bowflex | 15 years | 5 years | 1 year | 2 years |
| Schwinn | 10 years | 2 years | 2 years | 1 year |
| XTERRA | Lifetime | Lifetime | 2 years | 1 year |
| Peloton | 5 years | 3 to 5 years | 1 year | 1 year |
| Sunny Health | 3 years | 1 year | 1 year | 1 year |
In many cases, you can purchase an extended warranty if you aren't satisfied with the initial offering.
Also, many people buy treadmills from third-party sites like Amazon. In some cases, those machines may still fall under the manufacturer's warranty.
What Does a Treadmill Warranty Cover?
Most warranties cover any kind of manufacturing defects. On top of that, warranties typically cover normal wear and tear of your home treadmill.
However, a warranty will not cover everything, and each manufacturer warranty offers different coverage. Treadmill warranties are often broken down into parts; the main ones are frame, motor, parts, and labor.
Frame
The frame of the treadmill is the shell that holds all the parts together. A sturdy frame is crucial for optimal performance. The frame warranty should cover a long period of time, such as 10 to 15 years, because it should last longer and require less maintenance than most of the moving parts. A wobbly frame can mess up your stride, be a safety concern, and is just simply annoying.
A bad frame warranty is under 10 years.
A good frame warranty ranges from 10 to 20 years.
An excellent frame warranty is a lifetime.
Motor
The treadmill motor is a key component that drives the belt (and the cost) of the treadmill. An efficient motor will last longer because it doesn't have to work as hard. A less expensive treadmill motor may be built with lower quality parts that burn out faster.
A bad motor warranty is less than 5 years.
A good motor warranty is 5 to 10 years.
An excellent motor warranty is 10 years to lifetime.
Keep in mind that motor repair can be costly. Sometimes, fixing the motor costs more than the treadmill itself.
Parts and Electronics
Part and electronics includes everything from the wires in the console down to the motor and the belt. This is very important because wiring can be the first thing to malfunction. Without proper working electrical parts, the treadmill obviously cannot function or may not even power on.
A bad parts and electronics warranty is 1 year or less.
A good parts/electronics warranty averages 1 to 3 years.
An excellent warranty for electronics and parts is 5 to 10 years.
Many cost-effective treadmill models entice you with their price but only offer 90-day warranties on parts. You may want to invest your money in a brand that can guarantee their product for longer than a few months.
Labor
Labor to fix any machine can be costly. Because of this, most companies only have labor warranties for a year or less. The labor warranty should cover the cost for the physical repair of your treadmill.
A bad labor warranty is 90 days or less.
A good labor warranty is 1 year.
An excellent warranty is 2 years.
Most manufacturers offer a 1-year labor warranty.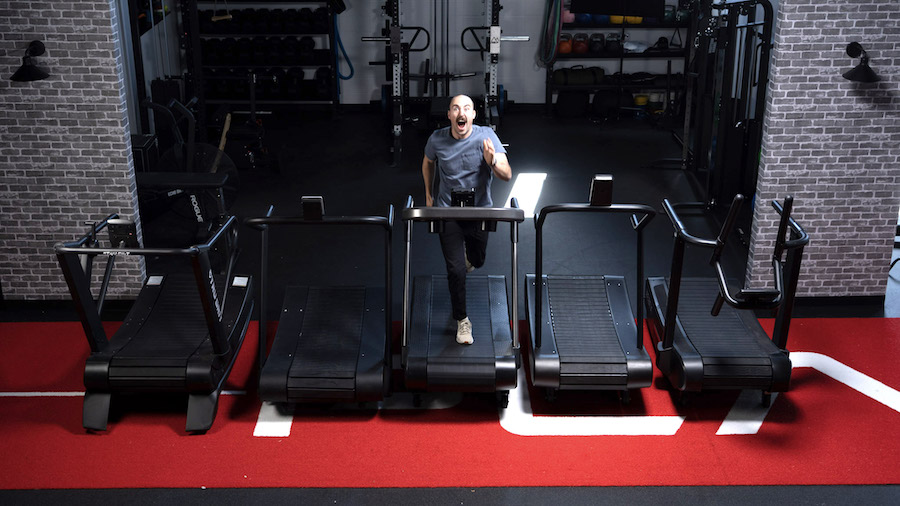 What Voids a Treadmill Warranty?
Every manufacturer sets its own guidelines when it comes to what a warranty will and will not cover.
For example, NordicTrack and ProForm both have clauses in their warranties that state that you void your policy on a home use treadmill if you store it in the garage. If your motor isn't rated for heavy running, you could void the warranty if you keep the machine at top speeds (essentially, using it in a way that isn't intended).
Our advice is to check the fine print to make sure you're using the machine properly. Also, keep up with treadmill maintenance. Some manufacturers require that you clean the treadmill regularly to keep the mechanical parts free of dust and dirt that could do it harm.
Warranty vs Price
The cost of a treadmill sometimes reflects the quality of the warranty. For example, a budget-friendly treadmill is lower in price because its parts are often lower in quality, and therefore more likely to break. Because of this, the company may offer a limited warranty. Conversely, commercial treadmill models are built with better quality parts that should last longer and function better.
This is not to say buying a budget-friendly treadmill is bad. Hey, if it works for you in price, it has all the functions you need, and fits in your home gym space, then go for it! On the upside, you save a lot of money short-term. However, a cheap treadmill may not withstand continuous daily use, so it has a higher potential of breaking down. In that case, you could be on the hook for replacing your treadmill sooner than you thought.
If you want something that is built to last, then a more expensive model might get you better parts and a better warranty. Also you may get a few added bells and whistles you didn't think you wanted but are great to have like Bluetooth speakers, touchscreens, and heart rate monitors!
Keep in mind, however, that just because this is the general rule, that doesn't mean there aren't exceptions. Peloton offers expensive treadmills with short warranties, and Horizon has treadmills under $1,000 with lifetime frame and motor warranties.
What is a Lifetime Warranty?
A lifetime warranty sounds like it implies that for your entire life you're covered! This would be great, except it doesn't mean exactly that. A lifetime guarantee or warranty period actually applies to the lifespan of the machine.
Each company may have different parameters for the "lifetime" of your treadmill model based on the date of purchase. Most often, a company that offers a lifetime warranty will stand behind their product, but it is possible that the age of the machine could void the warranty. This doesn't just apply to treadmills, this is true for most cardio equipment including ellipticals, stair steppers, and stationary bikes, too.
Treadmill Warranty: Final Thoughts
The general takeaway here is before buying any exercise equipment, check the warranty. If you already have a treadmill, check your warranty details to see what's covered. You may be surprised to find you can save some money if you need a repair.
An ideal treadmill warranty covers looks like this:
Frame: 10 years or more
Motor: 5-10 years or more
Parts/electronics: 3 years or more
Labor: 1-2 years
Anything outside of these main categories is extra and may be great to have, but make sure it doesn't take away from the crucial components in the treadmill function.
Treadmill Warranty FAQs
How long is a treadmill warranty?
Treadmill warranties are broken down into categories. Most average warranties will cover the motor, frame, labor, parts and electronics. The length of time will vary based on the manufacturer. 
An ideal treadmill warranty is:
Frame: 10 years or more 
Motor: 5-10 years or more 
Parts/electronics: 3 years or more 
Labor: 1-2 years 
Are warranties on treadmills worth it?
Yes! A good warranty could save you a lot of money down the road. If you have a high-end treadmill that breaks, the warranty would cover those expensive replacement parts. Without it you would have to cover the costs of those parts.
What is the average life of a treadmill? 
The average lifetime of a treadmill can vary based on the quality. The industry average is about 10 years. 
Do Sole treadmills have a lifetime warranty? 
Yes, Sole Fitness provides a lifetime warranty on the fame and motor.