We test and review fitness products based on an independent, multi-point methodology. If you use our links to purchase something, we may earn a commission. Read our disclosures.
Looking for a treadmill and don't know which to buy? You can run yourself ragged digging into the specifics and going down the rabbit hole of technology.
However, before you start mulling whether you need one water bottle or two, you should ask yourself if the machine will support your activity. How do you know? Well, a good starting place is to look at the treadmill motor. As a certified personal trainer who has trained for a marathon on a treadmill, I know a little bit about what you should look for. Let's dive in.
Treadmill Motors 101: Understanding the Basics
We all know that a treadmill provides numerous benefits, but have you ever taken a second to stop and question how a treadmill works? There are many treadmill parts, like the treadmill belt or deck, but perhaps the most important is the treadmill motor.
The motor is the workhorse of the treadmill; it is what makes the belt turn so you can keep walking, running, or jogging (unless you're on a manual treadmill, which doesn't have a motor at all).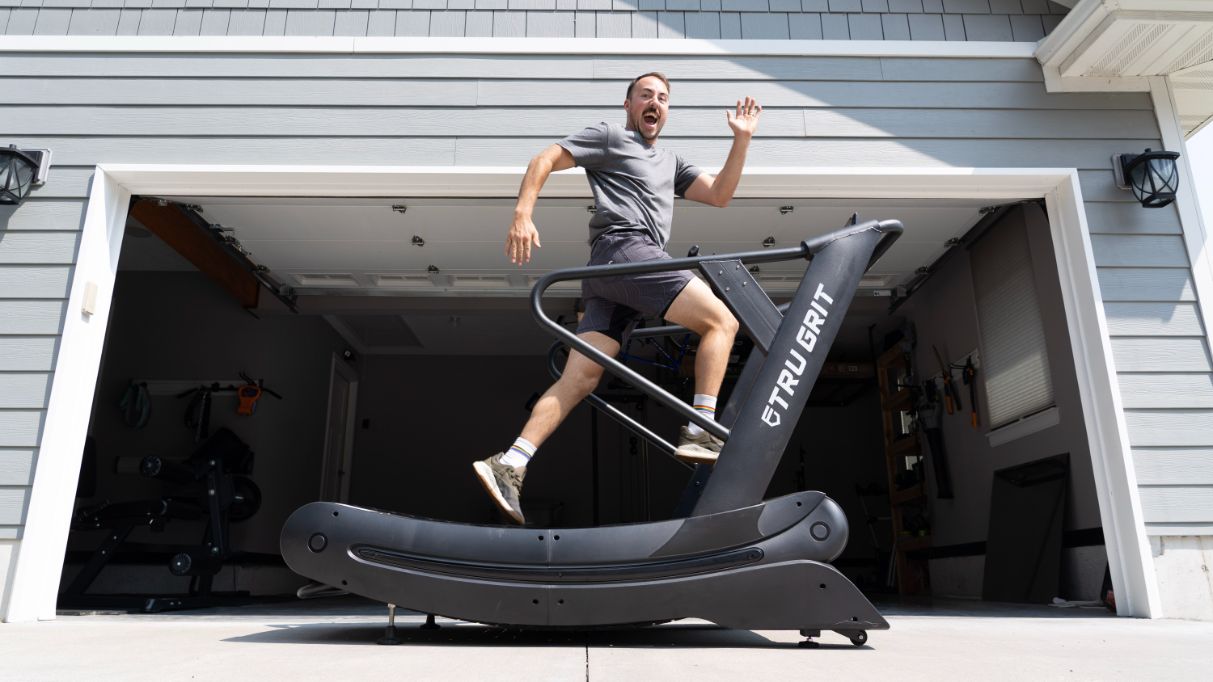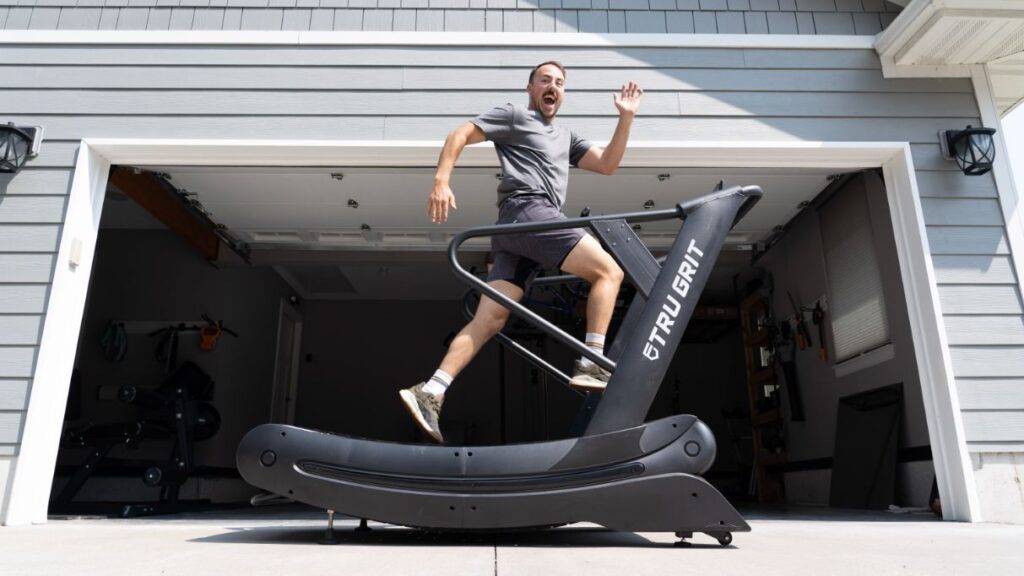 Everyone has different needs for their treadmill. For instance, somebody who plans on walking on their treadmill once a week may not need as much of a high quality motor as somebody who is training for a marathon. Also, not all treadmill motors work the exact same way. The motors will perform differently based on the size of the treadmill, the voltage, and wattage.
To get a better grasp on how a motor works, here are some basic definitions you might come across when looking to buy a treadmill.
Motorized Treadmill
This kind of treadmill has an electric motor that powers the belt to move on its own. With a motorized treadmill, you will typically have a motor controller that allows you to be in control of the speed and even incline of the treadmill.
Non-motorized Treadmill
Also called a manual treadmill, this machine is powered by your own two feet, which propel the belt to move. There is no speed controller, it simply moves as slow or as fast as your feet are going. You won't find a motor on this kind of equipment.
Horsepower
Stemming from hundreds of years ago when horse-drawn carriages were the dominant mode of transportation, the term horsepower refers to how much energy or output of force and power a machine can make.
In reference to treadmills, horsepower is how much power your motor can generate at its peak. This does not mean that a treadmill can sustain that level of power indefinitely. You may see horsepower abbreviated as HP when researching treadmills. If you see a machine advertising its power as HP, it's likely you are looking at a lower budget treadmill (which isn't necessarily a bad thing!).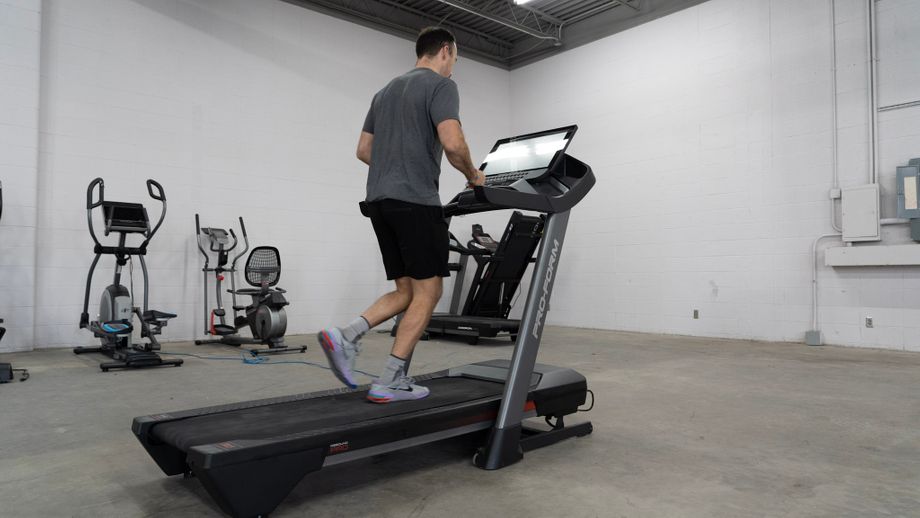 Continuous Horsepower
Often abbreviated as CHP, continuous horsepower or continuous duty horsepower is how much power your motor can create indefinitely without giving out. When looking at treadmill specs, it's generally better to see a CHP measurement instead of an HP measurement.
A treadmill with a 3.0 CHP is higher quality than a treadmill with 3.0 HP, because the 3.0 HP is just the motor's power at its peak, not where it can continuously run. Treadmills that are labeled as CHP instead of HP will often perform better and last longer without you having to think about motor replacement.
AC Motor
AC motor is short for alternating current motor. To get technical, this means that energy is produced through a permanent magnet's fields, which are created by coils outlining the output shaft.
What you need to know is that an AC motor tends to be more powerful than a DC motor (and potentially noisier). They also are more commonly found in gym treadmills.
DC Motor
As you may have guessed, a DC or direct current motor is a bit larger and generates power through its different motor parts. To run a treadmill DC drive motor, you need a power source that offers constant voltage like a power outlet or batteries.
DC motors are most common in a treadmill for home, and they tend to be quieter than AC motors. They also have fewer parts than AC motors, which could translate to less maintenance.
How to Pick the Right Size Motor
So, how do you know what kind of motor you need? Here are a few ways to nail it down:
Type of Activity
Are you using your treadmill for running, jogging, or walking? Perhaps you are looking for a home use treadmill that allows you to walk in place so you can elevate your step count while you work from home.
Your target activity will help you choose what kind of continuous horsepower to look for. If you simply walking, your chp can be lower than a treadmill that will be primarily used for running.
Frequency of Use
When you are deciding which treadmill to buy, think about how often you will use your treadmill. It is also important to remember that other people in your home may be using the treadmill, which will raise the usage per week.
For example, let's say that you are planning on using your treadmill two times a week. That means that you are looking at the low-usage category. But your partner also plans on using the treadmill just two times a week. Now, you are looking at at least four times a week, which means you are now in the high usage range. This is why it is essential to make sure that you are considering how often you and members of your household plan on using the treadmill.
| Activity | Use 1-2 Times a Week | Use 3+ Times Per Week |
| --- | --- | --- |
| Walking | Up to 1.5 chp | Up to 2.0 chp |
| Jogging | 2 to 2.5 chp | 2.5+ chp |
| Running | 2.5 chp | 3.0+ chp |
*All of the engines in the chart below are measured in chp because a continuous will give you a higher quality output than an hp treadmill motor.
Duration of Workouts
Treadmills can be used for all different kinds of workouts. Maybe you are looking to do the infamous 12-3-30 workout, or maybe you're really into short HIIT intervals.
The length of your workout correlates with the quality of your motor. The longer you exercise, the higher quality motor you will need. Training for a marathon? You should at least be considering a 3.5 chp machine.
Interval training and sprints would also be a determining factor in your motor. If you plan on cranking the treadmill up to max speed for 30 seconds and then turning it all the way down for a minute, just to send it back up for another 30 seconds, that is a lot of work on the motor. Even though you won't be using your treadmill for too long, I would also recommend at least a 3.0 chp motor.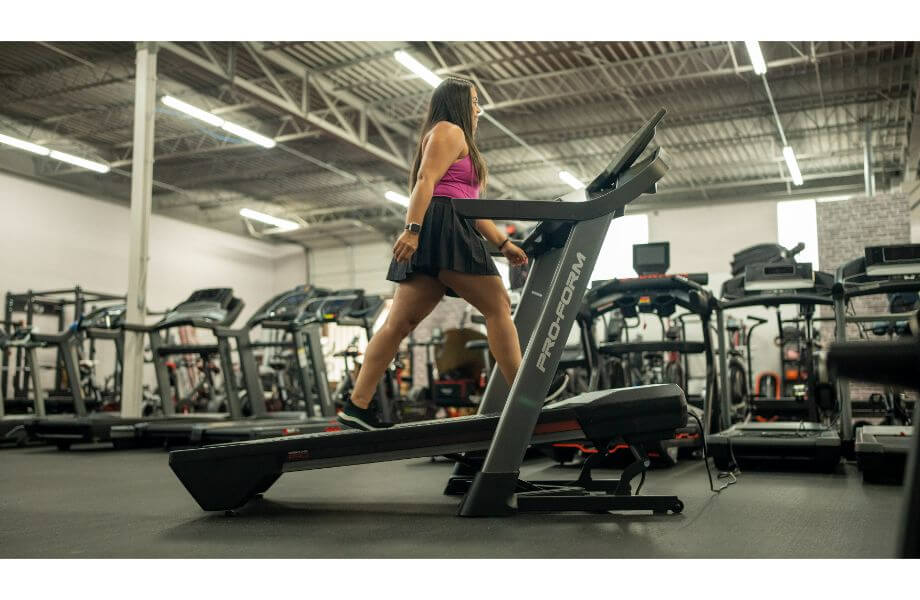 Weight Capacity
Any quality treadmill will have a posted weight capacity. Some of this stems from the construction of the machine, but some of it is tied to the motor and what it can support. Most treadmills on the market fall between supporting 200 to 300 pounds, though higher-end commercial treadmills will be able to support more. The stronger the motor, the more it can support.
Noise Concerns
A more powerful motor may lead to a louder experience on your treadmill. If you want a treadmill to walk on while you make work calls, you may want to consider getting a smaller motor.
The Bigger the Motor, the Bigger the Bill
As with a lot of fitness equipment, the larger the motor is, the higher the price. The same is true with treadmill motors. This is for a wide variety of reasons that include the labor going into making the engine as well as the expense of the motor parts.
One thing to note is the manufacturer's warranty on the motor. In general, you can expect to have to replace your treadmill motor every seven to 12 years. And a new motor isn't exactly cheap! They can cost hundreds of dollars to replace.
To preserve your motor, take care of the machine, performing maintenance in accordance with your owner's manual. Also, if you move your treadmill, do so with caution so you don't damage valuable pieces, like the motor.
Final Thoughts
I'm a big believer in investing in quality home gym equipment. One place you don't want to go too cheap on is the treadmill motor, especially if you are a frequent runner who is going to get a lot of use out of your machine. Check the horsepower to make sure it aligns with your needs before you make a purchase. Happy running!
FAQs About Treadmill Motors
What size motor do you need to run on a treadmill?
The size of the motor that you need for your treadmill is based on different factors: frequency of use, budget, duration or your workout, among other influences. As an extremely basic rule of thumb, the more you intend to use the treadmill, the bigger and higher quality of motor you should be looking for. If you are a runner, look for a motor size of 3.0 chp or higher.
Is a 1.5 hp on a treadmill good?
While this could be good for somebody who intends to walk on their treadmill, this is not the ideal horsepower for the average runner. Since it is hp instead of chp, this means that 1.5 is the maximum outage of power that a treadmill can reach, not the maximum outage of power it can sustain. Most treadmill users will be looking for around 2.0 chp or higher. 
s 3.0 CHP on a treadmill good?
3.0 CHP is on the higher end of quality on a treadmill motor. This means that you can count on a treadmill motor sustaining 3.0 horsepower for the duration of your workout. You will be able to find treadmills that are 3.0 CHP or higher through trusted treadmill producers like Nordictrack and ProForm.