We test and review fitness products based on an independent, multi-point methodology. If you use our links to purchase something, we may earn a commission. Read our disclosures.
Finding sales on the internet is one of my favorite things to do, and luckily, I get paid to find the best Black Friday exercise bike deals. Pretend I'm that meme of the cat whacking the keyboard––I'll show those slashed prices no mercy. Whether you're looking for an iFIT-compatible machine or just a durable fan bike you can use and abuse, I have you covered.
I'll be diving into every site I can find leading up to Black Friday (and Cyber Monday) in my quest to bring you the best deals.
Top Black Friday Exercise Bike Sales for 2022
Additional Black Friday Deals
Assault Fitness
Assault Fitness is similar to Rogue—they don't run sales very often. Take advantage of the savings and get cash off of the AssaultBike Pro AssaultRunner, and AssaultRower. The only time you'll regret this purchase is in the middle of a brutal workout––this fan bike shows no mercy.
Get Assault Fitness Black Friday deals
Bowflex
I personally have the Bowflex VeloCore sitting in my home, and it definitely lives up to the hype. Save on exercise bikes (like the VeloCore) and more this Black Friday. Plus, you'll get free shipping until November 25!
Get Bowflex Black Friday deals
CAROL Bike
(EXCLUSIVE DEAL)
The CAROL Bike 2.0 is designed to give the user a heart-pounding workout in as little as 15 minutes. Grab yours for $250 cheaper than usual with exclusive discount code COOP from November 1-January 31.
Get CAROL Bike Black Friday deals
Diamondback Fitness
(EXCLUSIVE DEAL)
Diamondback Fitness is here to help you crush your cardio goals––and save some money along the way. For Black Friday, get ready to save 35% on exercise bikes the whole family will love (plus, get a complimentary exercise mat). Garage Gym Reviews has also secured an exclusive deal––save an additional 10% with code GGR10. This offer is valid until November 31.
Get Diamondback Fitness Black Friday deals
Echelon
Looking to spice up your exercise routine? This Black Friday, Echelon is offering their EX-3 Bike for free with the purchase of a two-year interactive programming membership.
Get Echelon Black Friday deals
Life Fitness
An exercise bike from Life Fitness doesn't have to burn a hole in your wallet! This Black Friday, save up to 50% off exercise bikes like the C1, RS1, RS3, C3, and Ride CX. This offer is only valid from November 14 through November 28.
Get Life Fitness Black Friday deals
NordicTrack
Want an exercise bike compatible with iFIT programming? Pick up one of NordicTrack's offerings! This Black Friday, you can save hundreds on bikes like the S22i, S27i, and the VU 29! This offer is valid through November 27.
Get NordicTrack Black Friday deals
Peloton
Peloton has everything from treadmills, to rowing machines, and even bikes! Save up to $300 on accessories with a Peloton Bike or Bike+.This offer is valid while supplies last.
Get Peloton Black Friday deals
ProForm
Interactive programming enthusiasts, listen up! This Black Friday, ProForm is cutting prices on popular exercise bikes (that are compatible with iFIT, I may add) to help you save up to $300! Get yours by December 5.
Get ProForm Black Friday deals
Schwinn
Schwinn doesn't just make outdoor bikes––you'll find a variety of upright bikes, recumbent bikes, airdyne bikes, and regular indoor bikes within their product catalog. This Black Friday, you can save up to $100 on their most popular models. Hurry, offer is valid from November 4 to November 29.
Get Schwinn Black Friday deals
Sole Fitness
Keep $200 in your bank account with the Sole Fitness Black Friday sale. You'll save big on popular exercise bikes like the SB900 and SB700.
Get Sole Fitness Black Friday deals
Stroops
Take up to 25% off the Stroops Air Bike from November 22 through November 29.
Get Stroops Black Friday deals
Sunny Health and Fitness
(EXCLUSIVE DEAL)
Sunny Health and Fitness wants you to save some cash on an exercise bike! This Black Friday, save an additional 7% off with our exclusive code GGR7! This offer is valid from November 21 through November 28.
Get Sunny Health and Fitness Black Friday deals
Yosuda Bikes
Exercise bikes don't have to cost you an arm and a leg, and Yosuda Bikes agrees. This Black Friday, take 40% off your entire cart with code YOSUDA. Take advantage of this deal while supplies last!
Get Yosuda Bikes Black Friday deals
How to Find the Best Black Friday Exercise Bike Deals
Getting a game plan together is a crucial step when trying to find the best deals. And because I'm such a helpful individual, I've added three easy tips to remember before you rapidly start giving away your credit card information for every machine you see.
Plan Ahead
Some of us are planners, and some of us enjoy flying by the seat of our pants with every decision they make. I am definitely in the former category, so I'll share a few questions you need to consider:
What type of bike do you want? Is a spin bike, a stationary bike, a recumbent bike, or an upright exercise bike best for you?
What features and extras are important to you? Do you want Bluetooth connectivity, a heart rate monitor, well-cushioned handlebars, or a cooling fan?
What dimensions does this bike need to be? What other fitness equipment do you already have in your home gym? Does this machine need to be foldable?
How many resistance levels do you want?
Is on-demand programming important to you? Do you want a touchscreen, an LED, or an LCD display?
How heavy of a flywheel do you want or need?
Do you want clip-in or regular pedals?
Does your new bike need to come with a set of small dumbbells for more comprehensive home workouts?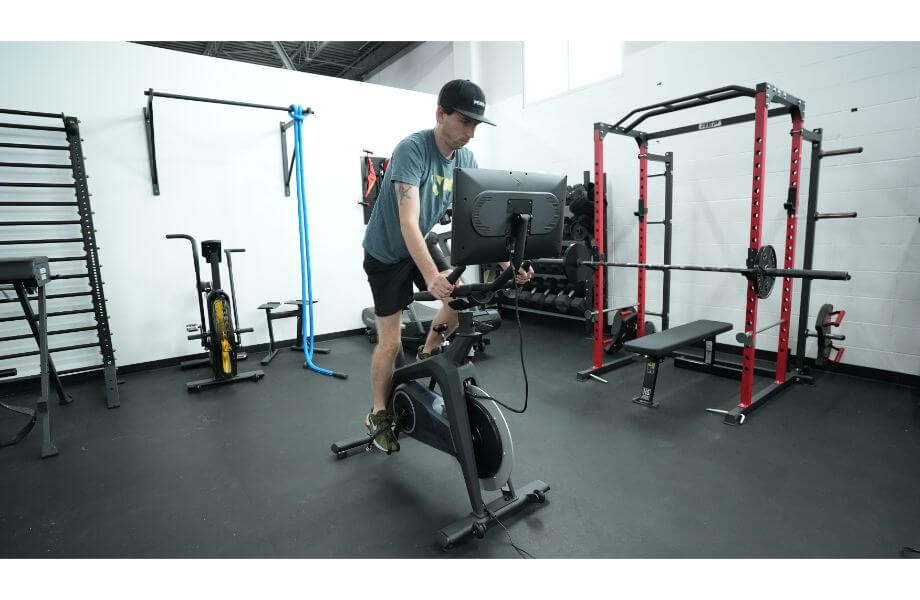 Trust the Experts
Think of an exercise bike. I'm talking about any option that is currently on the market. Got one in your head? Good, we've probably tested it.
If you're struggling to make a decision on what the best bike is for your needs, check out one of our carefully-crafted roundups. They're all written by actual people (like me) who've used the machines thoroughly and compared them to industry standards: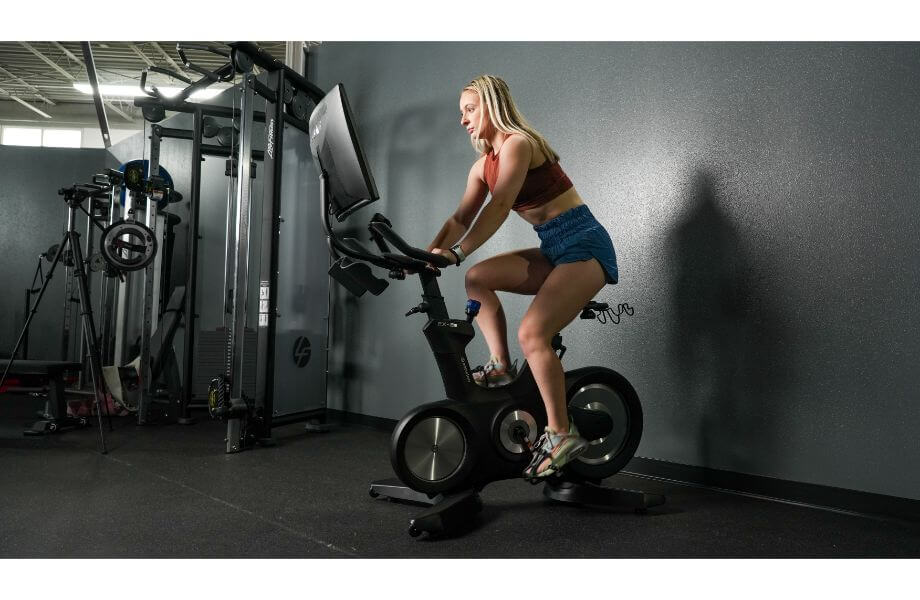 Read Carefully
Make sure to check out the shipping costs, warranties, customer service, and return policies before purchasing an exercise bike. A cardio machine may seem inexpensive, but it really could have a host of other costs lurking under the surface. You don't want to get an insane Black Friday deal and then realize you hate the machine and cannot return it. Read everything carefully and pay attention to all details.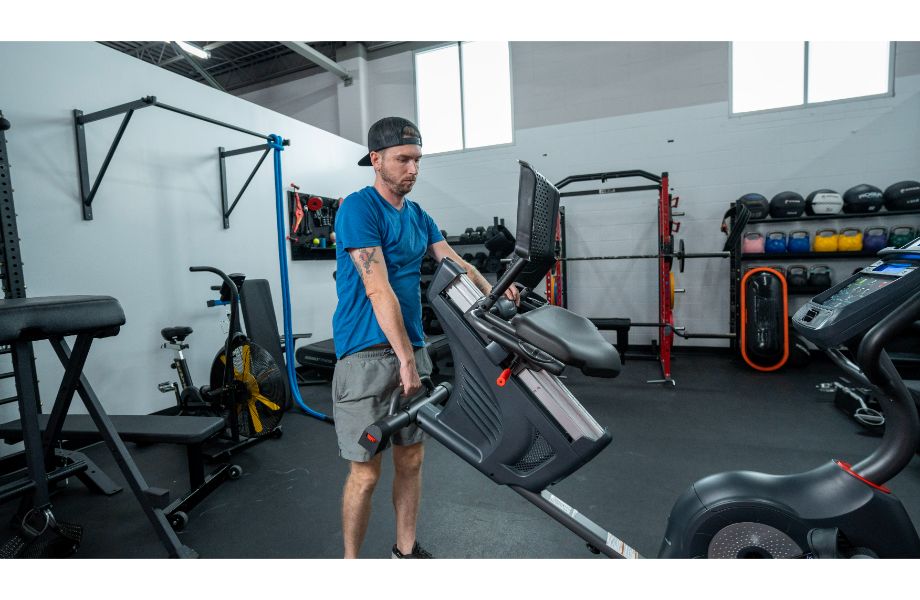 FAQs Best Black Friday Exercise Bike Deals
What is the cheapest and best exercise bike?
Where can I buy an inexpensive exercise bike for Black Friday?
Will Peloton bikes go on sale for Black Friday?
Peloton has not offered any sizable Black Friday sales in the past, but this year may be different. Peloton's products are now available on Amazon, so they may be included in Amazon's Black Friday sale.