We aren't just in the business of reviewing equipment; we live it. Our writers, editors, on-camera talent, videographers, and photographers are all fully immersed in the fitness world. We are certified personal trainers, endurance athletes, Olympic-level weightlifters, gym rats, meatheads, and general fitness freaks who truly love what we do and take our jobs (mostly) seriously.
If we recommend a product, 90% of the time, it's because we have had our hands on it and put it through multiple workouts. If we haven't gotten to use it, we will only recommend it if we have had experience with very similar products from that brand or we have experts who can vouch for the product itself based on specs.
This sets Garage Gym Reviews apart from most other equipment reviews sites. Our team independently tests fitness equipment using an intricate, multi-point testing methodology in order to determine what earns a spot on our best-in-class lists, and what we would tell consumers to avoid.
| What We Do | What We Don't Do |
| --- | --- |
| Independently research and test brands | Take money from brands for placement or reviews |
| Consult with medical experts on brand claims | Recommend products we wouldn't use ourselves |
| Honestly report findings | Make claims about products that aren't substantiated |
Our Process
The words "independently test" mean something to us: Yes, we may earn a commission on the products featured on our pages, but that in no way influences the equipment we choose to feature. In fact, you'll find products on our pages for which we have no affiliate program.
When we are tasked with producing content around, say, the best dumbbells on the market, we act as follows:
We compile a list of every dumbbell we can think of that a consumer could come across in shopping.
We whittle that list down by removing dumbbells that we know are low-quality or feature low-quality design.
We obtain dumbbells for individual testing (yes, sometimes brands send us products, but we also regularly order and pay for products, as well).
Our team personally uses the dumbbells in our own home gyms, applying our dumbbell testing methodology as we go.
Based on our testing, we develop a best-in-class list of the best dumbbells.
The same process applies to individual reviews, as we thoroughly vet an individual product based on our testing methodology for that product's category.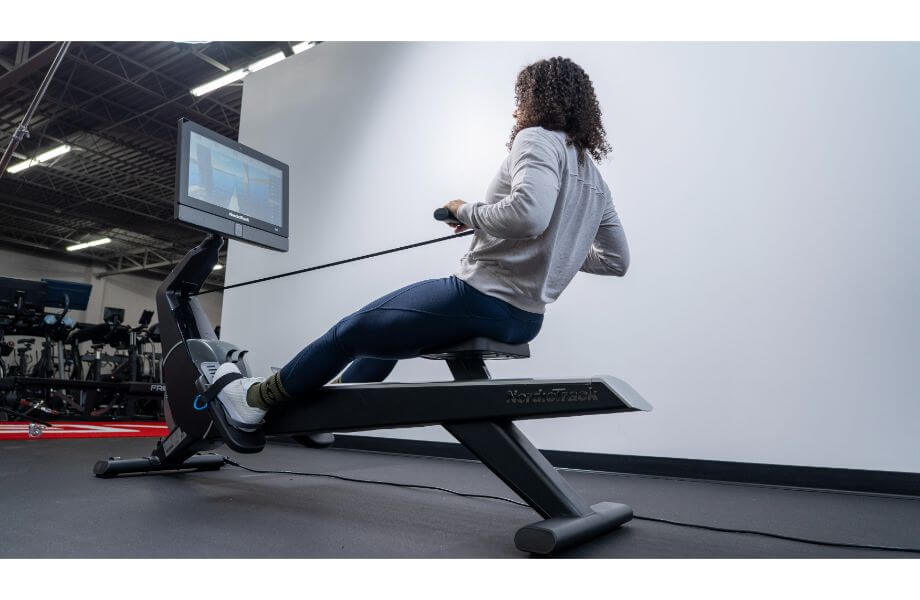 Factors We Value
We have a very large spreadsheet with dozens of tabs for each product category (treadmills, barbells, adjustable dumbbells, weight plates, workout shorts, etc.). Each of those tabs contains an individualized testing methodology and accompanying rating matrix for that specific type of product. Each factor receives a score of 1 to 5, and the scores are then added and averaged to determine the overall rating.
There are several key factors we look at in every piece of equipment, placing significant weight on these criteria:
Performance
Probably the most important question for most people looking to buy fitness equipment is: Does it work well? The only way we can answer that question is to actually use the product—which we do. If it's a barbell, we are going to squat it, snatch it, press it, and drop it. We will use the product in every way you can imagine (and some you might not have thought of) to fully assess where it performs, and where it falls short.
Durability
We use and abuse our equipment. We need to know if it can withstand the elements of a garage gym, like humidity and dust. Beyond that, how does it weather the workouts? (Yes, we do drop 700 pounds on squat racks to see if they can take it).
Individualization
Essentially, can you get the product to fit your specific needs? Broad in scope, "optionality" does end up being specific for each product. For example, on a set of adjustable dumbbells, we want to know the weight range and the weight change increments. On apparel, we want to know sizing (and if it accommodates people of all sizes).
Value
Simply put, is the price right? To determine this, we take the price of the product and ask a few questions:

Is it in-line with how other products in this category are priced?
Is the product priced appropriately?
Can the average household afford it?
We aim to provide lower-cost recommendations across all categories of equipment we cover because we believe that part of our job is removing entry barriers to fitness. That said, to determine the value of a product, we heavily weigh the target consumer and how such a consumer would likely view the price tag.
Company Policies and Service
We know most of the industry's brands very well, because we have personally bought equipment from them. Many of us have had to return equipment, use a warranty, or otherwise work with the customer service department of those brands.
However, we still research and score a product based on its company's policies and performance, including:
Warranty
Return policy
Financing options
Customer service
Other Factors We Take Into Consideration
Because there are so many types of equipment, there are endless factors we take into account, test, and/or rate when looking at individual products. Here are a a few:
Packaging
Assembly
Construction/Materials
Portability
Versatility
"Smart" capabilities
Available accessories
Extra hidden costs
Availability