As a team of certified personal trainers, nutrition coaches, and competitive weightlifters, we believe in a food-first approach to nutrition. In other words, we'd rather people get their macro- and micronutrients from food rather than a pill or powder.
However, we all know that getting the recommended daily value of certain nutrients, like protein, is challenging to do, and we ourselves use dietary supplements.
Here, we will dive into how we approach our supplements content and what we value (and don't value) in these products.
| What We Do | What We Don't Do |
| --- | --- |
| Independently research and test brands | Take money from brands for placement or reviews |
| Consult with registered dietitians, medical experts, and sports nutrition coaches | Recommend products deemed unsafe or that we wouldn't use ourselves |
| Honestly report findings | Promote products tied to disordered eating, like appetite suppressants |
Our Values
Integrity is one of our core values. It permeates everything we do, from testing equipment to writing about supplements. We apply this value to our nutrition content in the following ways:
We heavily rely on registered dietitians and other subject-matter experts to assess formulation, dosages, and potential side effects
We personally test almost every single product on these pages; if we wouldn't put it in our own bodies, we wouldn't recommend you put it in yours.
We do not recommend or promote products tied to disordered eating, including fat burners and appetite suppressants.
We do not recommend products with known dangerous ingredients. Although we may cover such products, when we do, we lead with a dietitian's warning.
Lastly, though we may earn a commission on the products we recommend, we do not allow finances to affect how (or if) we evaluate a product.
Our Process
In order to fairly evaluate supplements and create our best-in-class lists, we follow these steps:
We compile a list of every product in a specific category, like creatine or protein powder.
We pare that list down by removing products that we know are low-quality or may include banned substances.
We consult with registered dieticians, sports nutritionists, and nutrition coaches to evaluate the product's nutrition label, ingredient labels, and dosages.
We personally use the product as intended to assess factors like solubility, taste, and side effects.
Based on our testing and the dietician's recommendations, we develop a best-in-class list of the best products in each category.
Top Priorities For Supplement Reviews
There are a few key factors we look for in the products we recommend to our readers. Each of these appears on our multi-point testing methodologies for each supplement category. We rate each point on our testing sheet on a scale of 1 to 5, finding an average rating for the product's overall score.
Our top priorities include:
Research-Backed Ingredients
The supplements landscape is essentially the Wild, Wild West, where the outlaws love to make unsubstantiated claims about their product building muscle or improving performance. When we evaluate a supplement, our team looks for scientifically proven ingredients. We also source and cite the research that demonstrates the ingredients' effects.
Clinically Proven Dosages
It's one thing to include the ingredient, but does the product have the correct amount? Here again, we work with dieticians and use peer-reviewed research to assess if a supplement is using a clinically supported dosage of an ingredient.
Third-Party Testing
The Federal Drug Administration does not regulate what's in a supplement, but instead only mandates that brands don't engage in false advertising. That's why many manufacturers turn to third-party testing, or testing via an independent lab, to demonstrate that their products are effective and safe.
We put a priority on third-party tested supplements because we feel we can trust that there are no hidden additives. Third-party testing is also essential for professional athletes (which we have on our team) to ensure products do not contain any banned substances.
Transparency
There are many supplements we recommend that have not been third-party tested. However, this only happens if we feel the brand is transparent about its manufacturing processes and nutrition label and if one of our product testers has tried the supplement and feels it is safe. We also prefer not to feature products that feature proprietary blends—this is decided on a case-by-case basis, and with the knowledge of the brand and other third-party testing that may have been done on the product itself.
Company Policies and Service
A product is only as good as its brand, which is why we deep-dive into the following factors:
Return policy: What happens if you aren't satisfied with the supplement?
Subscription options: Can you opt for subscribe-and-save?
Customer service: Is the brand easy to work with, from a consumer perspective?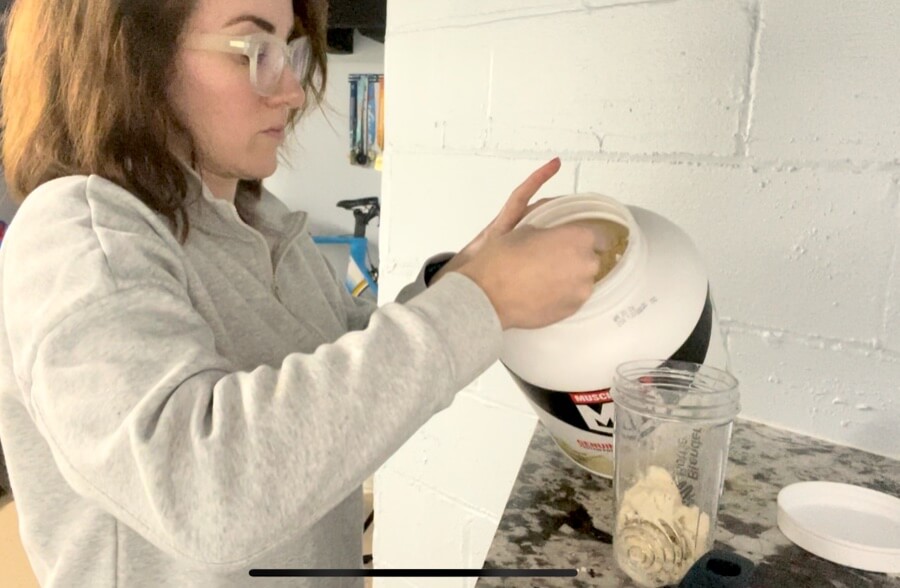 Other Factors We Take Into Consideration
We have individual testing methodologies for each type of supplement we recommend. Some of the other factors we evaluate include:
Solubility: Does the powder dissolve completely?
Taste: This matters! Is that protein enjoyable enough to drink every day, or is it outright nasty? We know taste is highly subjective, so we consult our internal team as well as customer reviews. 
Form: Pill, powder, capsule, gummy—each has its advantages and disadvantages.
Side effects: While this can be highly subjective to the individual, we will report if any of our product testers has an adverse reaction to a supplement.
Price and value: Price per serving is important, but we think value is an important criteria as well. Is what you're getting in a serving of this supplement—quality of ingredients, dosages, etc.— worth the money?
Dosage: Do you have to take eight pills just to get one serving?