We test and review fitness products based on an independent, multi-point methodology. If you use our links to purchase something, we may earn a commission. Read our disclosures.
On Memorial Day, we honor those who have given the greatest sacrifice for our country. In the fitness world, many gyms, like CrossFit boxes, do workouts specifically commemorating fallen men and women.
Memorial Day always falls on the last Monday in the month of May, which this year is May 30, 2023. Popular fitness brands like Titan, PowerBlock, Horizon and CLMBR will offer some of the best exercise equipment Memorial Day sales, so be sure to load up your virtual shopping cart.
With the help of a lot of coffee, I've compiled the best 2023 Memorial Day deals for exercise equipment. Plus, check out GGR's exclusive coupon codes below to save even more cash on all things fitness.
Best Exercise Equipment Memorial Day Sales 2023
🔥 Exclusive Deal 🔥 Titan: 20% off adjustable weight vests using promo code MEMORIAL (While supplies last)
🔥 Exclusive Deal 🔥 PowerBlock: Save 10% on Elite USA + add on kits, Sport EXP + add on kits, and Heavy kettlebells with code GGR-POWER10 (May 26 – May 30) PLUS, $50 off the Sport 50 set and $30 off the Sport 24 set (May 17-May 26)
🔥 Exclusive Deal 🔥 CLMBR: $700 off the CLMBR Connected Bundles (Base, Plus, and Summit) with code MEMORIALGGR (May 25- May 31)
🔥 Exclusive Deal 🔥 Horizon: Get a Free Mat with Purchase of any Studio Tread with code GGRMAT (May 20-May 31)
🎆 NordicTrack: Save up to $200 on treadmills, bikes, rowers, and ellipticals (May 23- May 30)
🎆 SMRTFT: $100 off on any presale dumbbells (May 24-May 30)
🎆 REP Fitness: $1,000 Home Gym Packages – Plates, Benches, Bars, Racks, and more.
🎆 Force USA: Save up to $1,000 on G-Series trainers AND FREE Patriot Barbell ($369.99 value) with purchase of any G-Series products
🎆 Hydrow: $500 off + Free Machine Mat + Free 1:1 Personal Coaching session upon membership activation ($669 value) (May 20-May 31)
🎆 PRX: Save up to 25% off home gym essentials! (Through May 30)
🎆 Life Fitness: Up to 20% off and FREE gift with select products (Through May 31)
🎆 Eleiko: 10% off of the outdoor training category with code GGROUTDOOR10 (Through May 31)
🎆 Vulcan Strength: Save up to $180 on Hex Bars, Pro Hex Rubber Dumbbells, and Squat Stands.
🎆 ProForm: Save up to $100 on rowers, ellipticals, bikes, and treadmills (May 23-May 30)
🎆 Torque: $100 off Relentless Rope Trainer, 20% off all Lifting Racks, $400 off F9 Trainer, Free shipping on all Tanks, Closeout on Plate, dumbbells and kettlebells ($1/lb), Free shipping on orders over $3,000
🎆 Hyperwear: 20% off vests, ropes and weights (Through May 31)
🎆 CAROL: Up to $400 off CAROL Bike Bundles for a limited time
🎆 Gymreapers: Free shipping on lever belts in the US (also free shipping on US orders over $100)
🎆 Marc Pro: Free pair of ISlides with your Marc Pro purchase (May 17-May 31)
🎆 Kaged: 15% off sitewide using code MEMORIAL15
🎆 ONNIT: Save up to 60% on ONNIT products, including supplements, fitness equipment, nutrition, digital programs, apparel, and doorbusters. (May 16-May 29)
🎆 MAXPRO: 15% off with code MEMORIALSAVE
🎆 OYO Fitness: Take up to $35 off a OYO Personal Gym and get free shipping with code OYO15
🎆 Whipr: Get $200 off any bundles and products with code M200
🎆 Strength Co: Releasing limited edition Red White and Blue Cerekote Bar (Proceeds go to the Semper Fi and Americas Fund)
🎆 Aviron: Save up to $350 on the Impact Series Rower! (Through May 31)
Other Brands A-Z:
2POOD: Up to 30% off lifting belts and apparel
Adidas: Up to 50% off shoes and apparel
Amazon: Save up to 50% off on fitness equipment and accessories
Bowflex: Free shipping and up to $100 off on home gyms
Fringe Sport: Sale on resistance bands, weight plates, and dumbbells
Garmin: Free ground shipping on orders $25+
Rep Fitness: Deals on iron plates, kettlebells, massage guns, and j-cups
Rogue: Hot deals on weighted vests, apparel, jump ropes, and sandbells
Schwinn: Free shipping on all bikes
Tempo: Tempo Move ships FREE for a limited time
The Best Memorial Day Fitness Deals
2POOD
If you need a solid lifting belt, 2POOD always has the answer. With cute patterns and fun textures, these belts will make you excited for your next lift.
Adidas
Household name Adidas has everything from fitness apparel to lifting shoes.
Amazon
It's always a good idea to check Amazon for fitness equipment because you can find affordable options. However, be careful not to get too swept up in a cheap price tag, as you want to find equipment that lasts. That said, I'll share some products below that I know and trust that you can find on Amazon. I have also written an article on how to build a home gym on Amazon.
Aviron
For stellar interactive programming combined with a well-constructed machine, you can't go wrong with the Aviron Impact Series Rower. This Memorial Day, save up to $350 on this GGR favorite!
Bowflex
Bowflex is a jack of all trades–– you'll find both cardio and strength equipment in their repertoire.
Get Bowflex Memorial Day Deals
Brute Force
Prepping for MURPH? Brute Force wants to help with durable weighted vests you'll have for years to come.
Get Brute Force Memorial Day Deals
CAROL Bike
For a quick and sweaty workout that will leave you breathless, the CAROL Bike is your ticket. This Memorial Day, save up to $400 off select bike bundles.
Get CAROL Bike Memorial Day Deals
CLMBR
This Memorial Day, save $700 with exclusive GGR code MEMORIALGGR on one of the most innovative vertical climbers on the market!
Force USA
Save up to $1,000 this Memorial Day on G-Series Trainers! Plus, with code GGR5, you can save an additional 5% on orders over $1,200.
Get Force USA Memorial Day Deals
Fringe Sport
Fringe Sport has great fitness equipment including Wonder Bars, Milspec bumper plates, and Milspec bumper plate sets. One cool thing about the Milspec plates is that, as Fringe Sport states, they are created to meet the durability and tolerance requirements of the U.S. Army. Fringe Sport notes that soldiers training for the U.S. Army Combat Fitness Test use these plates for that reason.
Get Fringe Sport Memorial Day Deals
Garmin
Serious runners looking for metrics really can't go wrong by getting a Garmin. Both the 245 and 945 offer Garmin Coach as well as GPS tracking and running form checks.
Gymreapers
Ready to make a big Gymreapers order packed with new equipment, apparel, and accessories? Make sure to take advantage of the free shipping on purchases over $100!
Get Gymreapers Memorial Day Deals
Horizon
Horizon makes affordable cardio equipment like treadmills, elliptical machines and exercise bikes.
Get Horizon Memorial Day Deals
Hydrow
The Hydrow is a beautiful machine with a fancy touchscreen. It features guided workouts ranging from short, HIIT-style sufferfests to long endurance pieces.
Hyperwear
Hyperwear has stellar weight vests, battle ropes, and sandbags. Check out their Memorial Day sale for up 30% off select items site wide.
Get Hyperwear Memorial Day Deals
Kaged
This Memorial Day, grab some of the hottest supplements, pre-workout, and protein on the market using code MEMORIAL15 for 15% off your order!
Life Fitness
Save up to 20% off on home gyms, treadmills, and cross trainers. Plus, enjoy a FREE gift with select purchases. Hurry, offer ends May 31!
Get Life Fitness Memorial Day Deals
Marc Pro
For a limited time, pick up a FREE pair of ISlides when you purchase a Marc Pro device.
Get Marc Pro Memorial Day Deals
MAXPRO
Save 15% on the SmartConnect, The Elite Bundle, the Deluxe Cable Gym Setup, and more with code MEMORIALSAVE.
MYX Fitness
MYX Fitness makes The MYX, a studio cycle bike that in many ways rivals the Peloton.
Get MYX Fitness Memorial Day Deals
NordicTrack
Looking for cardio equipment to round out your home gym? You're in luck! This Memorial Day, save up to $200 on the best rowers, ellipticals, bikes, and treadmills NordicTrack has to offer!
Get NordicTrack Memorial Day Deals
ONNIT
You won't want to miss this crazy blowout sale from ONNIT! Save up to 60% off on supplements, nutrition products, fitness equipment, apparel, and more!
OYO Fitness
Compact resistance training? Sign me up! Save $35 (and get free shipping) on the OYO Gym with code OYO15.
Get OYO Fitness Memorial Day Deals
PowerBlock
Money off PowerBlock's famous dumbbells?! Virtually unheard of! Get your paws on the Sport Series adjustable dumbbells this Memorial Day to make your home gym that much better. You're welcome.
Get PowerBlock Memorial Day Deals
ProForm
We love cardio equipment from ProForm–– with everything from treadmills to ellipticals, you can't go wrong this Memorial Day with up to $100 off (no code needed)!
Get ProForm Memorial Day Deals
PRX
Save up to 25% on home gym essentials, like racks, bumper plates, and barbells! Sale ends May 30.
REP Fitness
REP Fitness has some of my favorite affordable power racks. I have tested and reviewed a lot of products from REP such as power racks, flat benches, medicine balls, kettlebells, and barbells.
Get REP Fitness Memorial Day Deals
Rogue
The name "Rogue" consistently appears on my "best of" lists for good reason: Rogue Fitness makes great equipment. The Rogue 2.0 barbell is one of my absolute favorites, and the E-coat Kettlebells are some of the best around.
Schwinn
When you think of bikes, you think of Schwinn.
Get Schwinn Memorial Day Deals
SMRTFT
SMRTFT is the brand behind the popular adjustable dumbbells, NÜOBELLS. These rarely go on sale, so enjoy the holiday savings while they last!
Strength Co
Want a cool looking American Flag barbell that also gives back? The limited edition Red, White and Blue Cerekote bar from Strength Co has a portion of the sales going to the non-profit Semper Fi Fund, which assists wounded vets.
Get Strength Co Memorial Day Deals
Tempo
Tempo is an advanced home gym system that features interactive virtual coaching. It uses artificial intelligence to actually scan your movements to give you instant feedback.
Titan
When it comes to affordable, quality equipment, I really like Titan Fitness. I have reviewed countless products of theirs and even wrote an article on how to build a budget home gym with Titan products.
Get Titan Fitness Memorial Day Deals
Torque
Looking to outfit your home gym on a budget? Torque is running a huge Memorial Day sale, with money off everything from dumbbells to rope trainers to racks. So go ahead, treat yourself.
Under Armour
Under Armour makes high-quality fitness apparel and shoes, with some collections made entirely in the USA. They frequently have excellent deals on some of their most popular items for Memorial Day.
Get Under Armour Memorial Day Deals
Vulcan Strength
If you need any type of strength training equipment, Vulcan has you covered. From Swiss Cambered Bars to Adjustable Benches, there is something for everyone's home gym.
Get Vulcan Strength Memorial Day Deals
Whipr
Save up to $200 on the Whipr compact rower with code M200.
XERO Shoes
XERO Shoes produces comfortable and durable shoes for a variety of occasions.
Get XERO Shoes Memorial Day Deals
How to Find Memorial Day Sales on Fitness Equipment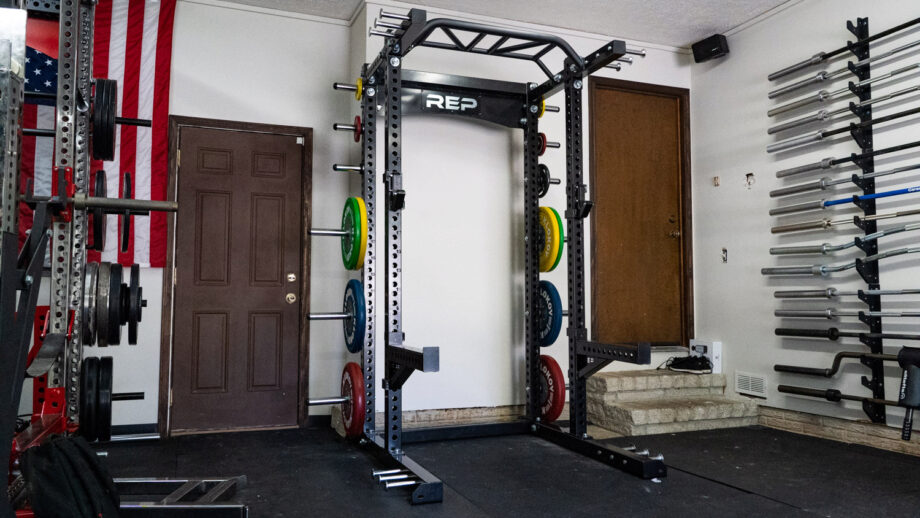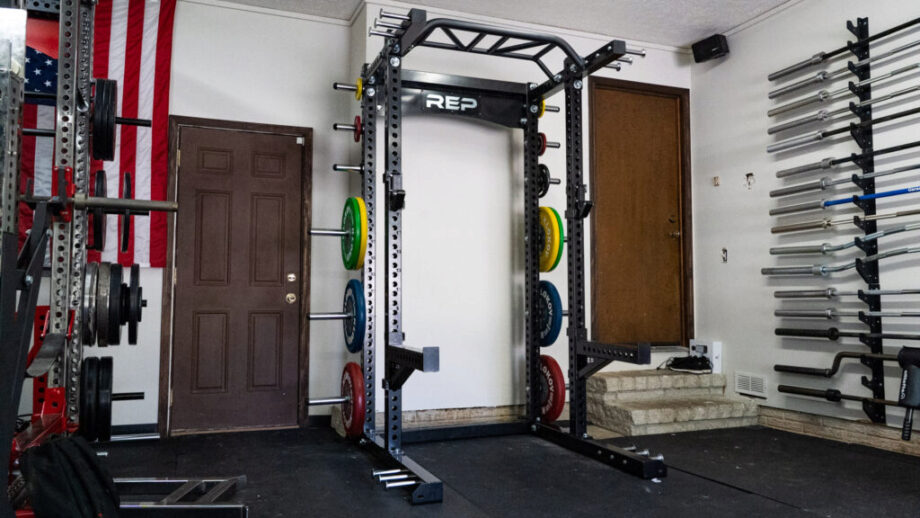 Exercise equipment can be expensive, but it's typically a great investment. Still, finding fitness gear on sale is a nice break for your wallet. Here are my tips for finding the best exercise equipment Memorial Day sales:
Make A Wish List
What exactly are you looking for with your home workout? I have a great list of the best home gym equipment if you need help getting started working toward your fitness goals. Jot down the things you really want and be open to possibilities. For example, you might be looking for a pair of dumbbells, but purchasing adjustable dumbbells may be the smarter way to go in terms of the most bang for your buck.
Do Your Research
If you know you want a treadmill or a barbell, you can start researching what exactly you need. For example, you may not need a super high-powered (read: expensive) folding treadmill if you'll just be using it for walking indoors. When it comes to barbells, Fringe Sport has its Wonder Bar on sale, which comes in 20kg and 15kg options as well as bushing or bearing. Be prepared to know exactly what you need out of your equipment, whether it's the size of a flywheel on a bike, or whether or not the heart rate monitor comes with that elliptical.
Look For Sales
Many retailers have already launched spring and holiday sales. This page will be updated as more fitness equipment Memorial Day sales pop up! Keep it bookmarked and check back often.
RELATED: Best 4th of July fitness equipment sales
Trust The Experts
Still a little lost? I have a number of guides on how to pick the best equipment for a home gym. Check out my lists for the following:
Best Budget Home Gym Equipment
Pay Attention to Details
Sometimes, brands mark discounted gear as "final sale." Be aware of all fine print you come across when looking for deals. That includes:
Warranty: Big-ticket items should have a longer warranty period so you feel more at ease when dropping a significant amount of dough. Cardio equipment, for example, should have at least a five-year warranty on frame and about a year or so on parts.
Return Policy: Many products come with a 30-day trial period. However, if you return it, many brands hold you responsible for shipping costs and potential restocking fees.
Financing: Even with a sales price, a lot of home gym equipment can still cost you thousands of dollars. Many companies offer financing options.
Memorial Day Fitness Sales FAQ
Is Memorial Day weekend a good time to buy fitness equipment?
It sure is! Many brands offer sales on fitness machines at this time of year. Even if the brand you like doesn't necessarily have a sale just for Memorial Day weekend, like Rogue, it still might have a "deals" page where you can find the equipment you want at a more affordable price.
When is the best time to buy fitness equipment?
January for the New Year, Memorial Day as summer approaches, and Black Friday, the biggest shopping day of the year.
What fitness equipment is on sale for Memorial Day deals?
Brands across the industry discount fitness equipment over the holiday weekend. You can find treadmills, barbells, dumbbells, recovery gear, upright exercise bikes, apparel, and more on sale.