We test and review fitness products based on an independent, multi-point methodology. If you use our links to purchase something, we may earn a commission. Read our disclosures.
Fitness trackers seem to have taken the exercise world by storm, offering up a convenient way to get moving, stay motivated, connect with others, and access training programs. For runners, especially those training for a particular race, running apps have become about as necessary as a solid pair of running shoes. The best running apps provide a slew of cool tools to help guide you through your next run or train for your next race. At the very least, they will track your distance, time, calorie burn, and pace, but most offer a heck of a lot more.
Whether you are gearing up for your next marathon, looking to run faster, or just want a solid workout, finding the best running app to meet your needs is important. But how do you know which one is for you? A simple Google search for running apps will pull up an overwhelming amount of results. So, don't do that. Instead, sit back and read on as we've done all the work for you. In this roundup, we provide a comprehensive review of the best running apps for 2023 that meet a range of needs.
Running, Running, Gone
Not only do I have firsthand experience with some of the best personal training apps as a runner and triathlete myself, competing in races for nearly two decades, the rest of the team at GGR does, too. We're certified personal trainers and group fitness instructors who use our knowledge and experience to inform our reviews.  
8 Best Running Apps
Best Overall App for Running: Strava
Good for: Multisport athletes who thrive on analyzing their fitness stats as well as for those who enjoy the motivation and friendly competition available through a virtual community
Best Overall App for Running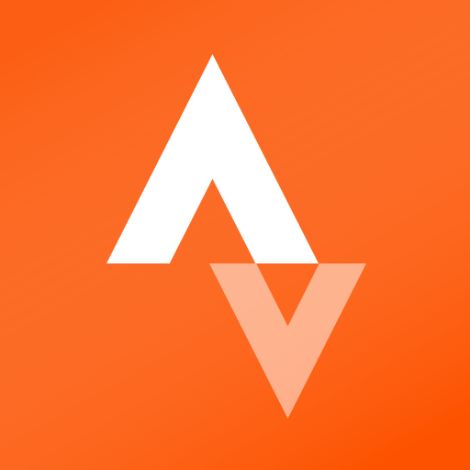 Strava App
Strava is a running and cycling tracking app that also allows you to track many other sports. Strava describes itself as a social media app for athletes with social features like adding pictures to runs and competitive leaderboards. There is a free option and a subscription plan with many additional features. The free version of Strava allows you to track your exercise and see post-run stats like time, distance, pace, elevation gain, calories, heart rate, and running splits. Strava is unique in that the free tier has a live-tracking feature, Beacon, where you can share your current run and live position with friends and family for safety and support. Most other apps have this feature as a part of their paid subscription plans. If you pay to use Strava you will gain additional features and access to more statistics. Subscription members will get access to data on power and more detailed heart rate tracking. They will also be able to compete on Segments, a leaderboard of fastest times for popular segments of trails or roads in your area. Strava premium members will also have access to Strava's library of routes and trails, which the company claims is the largest collection of routes in the world, so you can always find a new place to run. Strava also has Heatmaps to show you where you most often run. Strava has largely positive reviews among users. They love the combination of activity tracking and social media. They also love all the statistics they have access to within the app to analyze their runs. Some users were frustrated they had to visit the website to use some features like adding new shoes to track their mileage. They also wished they could hide information about activities they weren't interested in if they were exclusively a runner or cyclist. Some users also found the auto-pause features a little slow to respond but it didn't prevent them from using the app. 
Can track for multiple sports
Virtual community
Location sharing for safety
Real maps and routes provided
In-depth fitness metrics recorded
Need to pay for a subscription to access the coolest tools
Concerns over lack of privacy
Strava is one of the longest-standing fitness apps and arguably the most popular one on the market for serious runners. It looks a lot different from its earliest versions in 2009, now offering some standout features that have made it one of the largest social networks for athletes available. There is both a free and paid version of Strava, both of which offer solid features, so let's explore the difference.
To access all the awesomeness Strava offers, you will want the subscription-based membership. While the free membership does allow you to post and analyze your workout stats, use the social wall, take part in group challenges, and utilize the safety feature, Beacon, those training for a hardcore race may want to opt for the paid subscription available for less than $8 a month. So what does that get you?
The paid version of Strava is a hub for thousands of routes and trails from around the world. It offers suggested routes for runs, rides, hikes, and more depending on your location. You can also use the map to create your own route, an especially helpful feature when traveling. One of the more well-liked features of Strava is its Segments, which are popular portions of the road with associated leaderboards. With this social sharing, users record activities on their Strava feed where friends can make comments and share their own activities. In addition, the social aspect encourages group challenges and clubs to interact with other athletes.
For my fellow statistic lovers, the advanced performance metrics on the paid subscription are really awesome. You can import in-depth fitness metrics from nearly any type of device and let Strava analyze it, compare it to past efforts, and maintain a training dashboard to track progress over time. I mean, if it isn't recorded on Strava did it even happen? (If you know what I mean, you know what I mean).
The versatility of this app is remarkable. In addition to all the training features, there is location sharing from Garmin and Apple Watch devices, which gives your live location to three safety contacts. More recently, Strava added Personal Heatmaps, which are interactive visualizations of your runs. These are certainly not a necessity, but super fun to use.
The biggest controversy surrounding Strava is the lack of privacy. When using Strava, a lot of your personal information is made public including your geolocation. While there are some privacy settings, a lot is still accessible, so this is something to consider.
| | |
| --- | --- |
| Price | $5/month with annual membership, $8 when billed monthly |
| Compatible with | Apple or Android phones and smart watches, plus many other smart watches including Garmin, Fitbit, Polar, Suunto, TomTom, and Whoop |
| Safety features | Beacon |
| Metrics | Distance, pace, moving time, elevation gain, calories, heart rate, run splits (free version) plus advanced heart rate data and power (paid version) |
Best Running App for Beginners: Couch to 5K
Good for: Anyone new to running and looking for a gradual plan with coaching
Best Running App for Beginners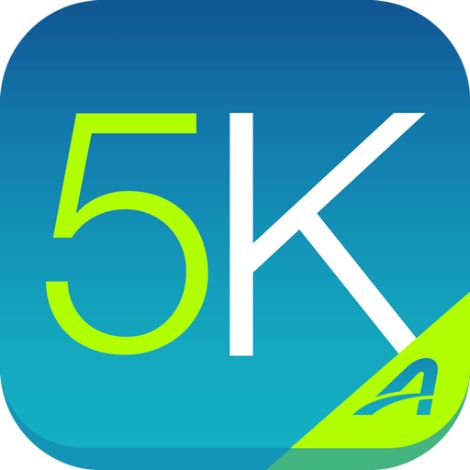 Couch to 5K App
The Couch to 5K app is a training program that helps you go from "couch potato to 5K" in nine weeks. The app leads you through 30-minute workouts, three times a week for nine weeks to help you reach your goal of completing a 5K. When you purchase the app you will be prompted to select one of four interactive coaches to help lead you through the program. There is an in-app music player that works with popular music services and syncs with playlists so you can listen to your music without missing coaching cues. The app will track your distance and pace of each workout. There will be graphs of each workout to compare them. You can also track your progress over time—the app tracks total distance run and average pace. You can also share your workouts and progress with your friends or running group on Facebook. The app has mixed reviews on both Apple and Android App stores. Users really appreciated that the app helped motivate them to start running. They also felt like that program was manageable and progressed them to running for at least 30 minutes. Customers did complain that the distance tracking was inaccurate; users found the distances to be extremely different than what their wearables tracked. They felt that apps with similar features could be found for free.
Choose your own coach
Easy to use
Gradual approach
Can create your own goals
Intuitive
Basic stats
No integrated social networking aspect
Designed by ACTIVE.com expert trainers, Couch to 5K is a running app and program specifically geared towards novice runners. It's a gradual training plan that encourages three runs a week over nine weeks. It begins with a mix of running and walking, which builds up over the course of the nine weeks transitioning to less walking and more running. Users can set their own goals, take breaks when necessary, and choose their own coach.
What is a bit different about this app (and really neat if you ask me) is that not all the coaches are athletes. There are some celebrities thrown in there offering guidance throughout the run as well as tips for improvement. If you are someone who likes to listen to your favorite tunes while working out, this app has an in-app music player so you can listen to a playlist of your choice from your device.
Because this is geared for newbies, the fitness stats offered are more basic (distance and pace). You can still track your progress with total distance and average pace to monitor your progression over time. While the Couch to 5K app doesn't host its own social network, you can share your progress and check in on others via their Facebook community.
Users really appreciate the ease-of-use of this app and its progressive plan. It enables people of any fitness level to get moving and stay motivated.
| | |
| --- | --- |
| Price | $4.99 |
| Compatible with | iPhone iOS 11.0 and up, Android 8.0 and up |
| Safety features | None noted |
| Metrics | Pace and distance |
Best Treadmill Running App: iFIT
Good for: Anyone with a compatible NordicTrack, ProForm, or FreeMotion treadmill who enjoys interactive training and wants more variety in workout options
Best Treadmill Running App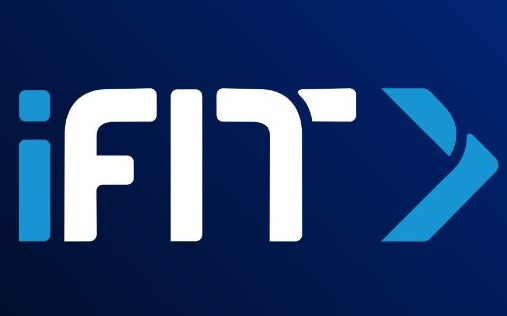 iFIT
When it comes to virtual training, iFIT is perhaps one of the most comprehensive and established subscription platforms currently available. iFIT offers three membership options. A yearly family membership can be purchased for $396 a year or monthly subscription for $39 a month. Individuals can get a membership for $180 per year. With your membership, you gain access to a library of more than 16,000 live and on-demand classes led by world-class trainers in any environment you choose for a truly immersive experience. Want to run along the coast of Bora Bora? Now you can. iFIT's virtual global access and training routes are made possible with Google Maps. Classes range from yoga and strength to HIIT classes and cycling, which meets the needs of just about every fitness enthusiast. The ability to personalize your fitness and health goals are endless. The iFIT platform records every iFIT workout, calories logged, activity from your mobile phone and sleep patterns. This information is collected from the iFIT Cardio and iFIT Sleep apps to sync with iFIT Coach, making it possible to achieve success using a data driven, individualized approach. iFIT is compatible with NordicTrack and ProForm equipment as well as Weider, Freemotion, 29029 and Sweat platforms. When using these brands and the iFIT platform, real-time automatic trainer adjustments and terrain-matching connect you to your trainer, environment and the iFIT community. You can also choose to be part of live races/events, monthly challenges, cooking classes, and various training progressive series. Now, iFIT is certainly not for everyone. It is not cheap, and if you are someone who prefers to train solo or without direct coaching, this may not be the membership for you. That said, iFIT is great for people who like coached classes, a community, varied workout types and high quality, immersive technology driven experience, iFIT is hard to beat.
Thousands of workouts
Immersive
Tons of training programs, group challenges, and live events
Part of a global community
Constantly updated
Indoor and outdoor classes
No contracts
The iFIT app is more than just a running app found on any old basic treadmill. It is an interactive, immersive training platform with thousands of live and on-demand classes led by world-class instructors. Classes take place all over the world and, and with the amazing graphics provided you can get your run in virtually anywhere you choose (thanks to the Google Maps integration).
What is particularly great about iFIT is that it is also a mobile and TV app so you can literally workout anywhere. Your paid membership allows you to log into as many iFIT-enabled pieces of equipment you want.
When using iFIT on a NordicTrack, ProForm, or FreeMotion treadmill that has an integrated touchscreen, you'll likely find automatic trainer controls, which have real-time trainer adjustments and terrain-matching. This connected experience allows you to interact with the trainer to keep you motivated.
If fitness metrics are your jam, then you're in luck. iFIT tracks your workouts and maintains a detailed history of advanced training stats. It charts your progress for any workout, which is a great way to ensure you're making strides towards your fitness goals.
Classes include treadmill running, indoor cycling, rowing, elliptical, strength training, yoga, pilates, meditation, general cardio, as well as mindfulness classes on topics like cooking, and TED Talks related to health and wellbeing. There are live events, progressive series running plans for everything from a 5K to an ultramarathon, challenges, and more to keep you moving.
This is one of the more expensive fitness apps on the market and, if you're also buying a new treadmill, the cost will add up fast. But given the variety and quality of features offered, it's not unreasonable.
| | |
| --- | --- |
| Price | Yearly Family Plan for $396; monthly Family Plan for $39; or yearly Individual Plan for $180 |
| Compatible with | Apple and Android systems |
| Safety features | None noted |
| Metrics | Distance, elevation, steps, workout, weight, time, heart rate (with the associated heart rate monitor), and overall FitScore |
Best Running App with Classes: Peloton
Good for: Anyone who appreciates the guidance of an expert trainer through live or on-demand classes and wants a community-feel
Best Running App With Classes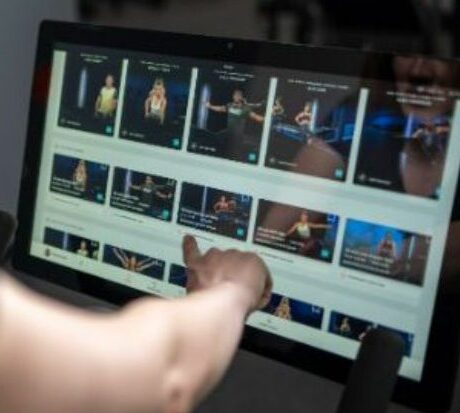 Peloton App
The Peloton Bike is pretty impressive, but what made the brand a household name was its innovative live and on-demand workout classes featured in the Peloton app. The instructors are top-tier, the options expansive, and the leaderboards keep people coming back just to see their names climb up in the ranks. The Peloton app is necessary to access most of the bike's most basic features, but it's honestly one of the best training programs we've seen offered on any piece of exercise equipment.Although bike workouts are its bread and butter, the Peloton app also offers strength and conditioning, pilates, and other off-bike workouts.
Thousands of live and on-demand classes
Can run on a treadmill or outside
Weekly schedules of new classes
No equipment required
30-day free trial
Much more than just fitness classes offered
Global community
Must own a Peloton Bike or Tread to access the live leaderboards
Some classes may be hard for novice runners
Unless you've been living on a deserted island the past few years, you've heard of Peloton and its cult-like following. Although its reputation is often associated with the Peloton Bike, the Peloton app itself is a whole lot more, offering runners some attractive features. It is the mecca for just about any fitness class you could hope for. On it you will find thousands of live and on-demand classes, expert instructors, curated music, training programs, and personalized coaching.
The best part? You do not have to own a piece of Peloton equipment (or any equipment for that matter) to use the app. It has Android, Apple TV, Fire TV, Chromecast, Roku, LG, and Airplay functionality so you can stream the class of your choice on virtually any smart device. Training for a marathon? Simply choose a class or training program, stream it on your smart device, pop in your headphones, lace up your shoes, and get moving with the guidance of experts.
What runners will especially like is that Peloton's app tracks your fitness stats and charts progress to keep you focused on your next health goal. For just $12.99 per month per user profile, you can access all that this app has to offer and become part of the ever-evolving Peloton community.
And, should you want more than just a running workout, you can choose from one of the 14 class types and filter by class length, instructor, music type, or intensity. Unfortunately, you cannot access live leaderboards unless you have an associated Peloton bike or treadmill—a feature that keeps many athletes motivated. This isn't a dealbreaker by any means, but worth noting.
| | |
| --- | --- |
| Price | $12.99/month |
| Compatible with | Android, Apple, Fire TV, Chromecast, Roku, LG, and Airplay |
| Safety features | "Hide running route" privacy setting |
| Metrics | When GPS tracking is enabled, it detects distance, pace (current, average, best), and total elevation gain. Records heart rate and total calories for all classes (except calories for meditation). Cadence can be recorded when a cadence monitor is purchased. |
Best Running App for Apple Watch: Apple Fitness+
Good for: Anyone who has an Apple Watch and wants to track detailed running stats
Best Running App for Apple Watch
Apple Fitness+ App
Apple Fitness+ is a new subscription service to stream video and audio workouts. According to Apple, the service will be released late fall 2023. Currently, there are over 3,000 workouts covering 11 types of workouts and meditation. The classes include HIIT, yoga, walking, and treadmill runs and range from 5 to 45 minutes. The classes can be completed with or without equipment. Additionally, all the workouts feature modifications so people of all fitness levels can participate. Apple has also grouped some classes into collections, such as Workouts for Beginners. There are also goal-based programs like 30-Day Core Challenge and Stronger Arms, Chest, and Back in 21 Days. The classes can all be accessed with just an iPhone; however, if you have an Apple watch your personalized data like heart rate and activity rings will appear on screen. There are currently 25 Fitness+ trainers that create classes and work with Apple Music experts to create playlists for their classes. 
Lots of in-depth stats
Tracks routes
Can listen to music
Historical data saves
Treadmill workouts
Outdoor "time to run" app
Amount of data may be overwhelming
Need Apple Series 6 or later for some features/stats
I think it's fair to say that whatever Apple does, it generally does very well, and the Apple Fitness+ app is no exception. Apple watches overall are impressive, but for runners, the Apple Fitness+ app via your Apple Watch will take your workouts to the next level. Before we dive into the specifics of the running features, it would be remiss to not take a glimpse at what the app offers overall.
The Apple Fitness+ app offers 11 different types of training, meditations, and audio-guided workouts (walks and runs), all of which come with curated playlists. Fitness+ houses a huge library of 4K ultra HD fitness videos, and new workouts are added weekly with options for every fitness level. To keep you on track, you can view personalized metrics on screen.
There are plenty of treadmill-based workouts on this platform that can be streamed on your smart device and are led by highly skilled coaches. Ready to hit the road? Fitness+ offers audio-guided walks and runs. All you need is your Apple Watch and Bluetooth headphones to utilize the Time to Run on Fitness+. This relatively new feature tells stories through places you virtually visit (ie. London). Users report that these episodes, focused on popular running routes of some of the most known locations, keeps them motivated.
If you're a "techie" or love metrics, you will appreciate the amount of detailed information the Fitness+ app provides on your Apple Watch. Data recorded includes vertical oscillation, running stride length, ground contact time, heart rate, heart rate zones, elevation, power, and progress towards your predetermined goal via the activity rings. Truthfully, unless you are really focused on improving your running form, some of this information won't mean much. It can be a bit overwhelming.
| | |
| --- | --- |
| Price | $9.99/month, $79.99/year; 1 month free for new users; 3 months free with purchase of new Apple Watch |
| Compatible with | Apple Fitness+ requires iOS 14.3 or later, iPadOS 14.3 or later, watchOS 7.2 or later, and tvOS 14.3 or later |
| Safety features | Not specific to Fitness+, but Apple Watch has SOS features as well as fall and crash detection |
| Metrics | Vertical oscillation, running stride length, ground contact time, heart rate, heart rate zones, elevation, power, view your route (with Apple Watch Series 2 or later) |
Best App for Running Routes: MapMyRun
Good for: Runners who like to plan their outdoor routes for variety in their training
Best App for Running Routes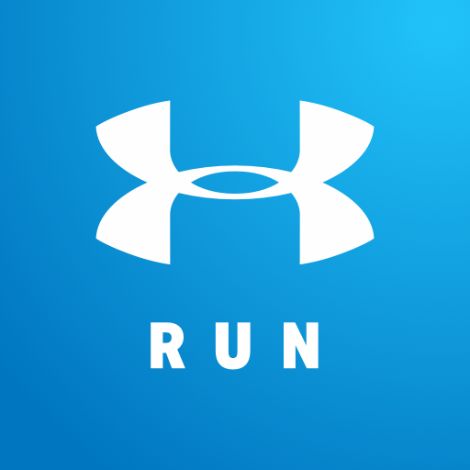 MapMyRun App
Under Armour's MapMyRun is a run-tracking app that also tracks a variety of other activities like hiking, cycling, and walking. MapMyRun is available as both a free app and an upgraded subscription program called MVP. The free version of MapMyRun allows you to track runs and other types of workouts. You can also log your strength training routines within the app to keep all your exercise information in one place. While running, the app will provide updates on your run; you can customize which information (splits, calories burned, pace/speed, current, etc.) you are given and how often it happens. You can also turn the audio updates completely off. The app has a few suggested strength training and mobility workouts and drills to help your running. Many people's favorite feature is the Routes feature. The app will save routes you frequently use. Additionally, you can also search for routes on your computer and send them to your phone if you're searching for somewhere new to run. The upgraded MVP plan offers customized training plans for a variety of goals such as Learn Running Basics, Complete a 5K, half-marathon, and marathon. You can also create your own plan based on your own specific goals. MVP also has a Live Tracking features where friends and family can follow your route in real time to help you stay safe. MapMyRun is compatible with over 400 different devices like Garmin and Fitbit. If you have Under Armour HOVR shoes, you can get detailed information on your running form such as stride length, foot strike angle, and ground contact time. Premium members will also gain the ability to look at your training data in-depth. You can analyze your runs broken down in custom splits, get detailed heart rate analysis, and utilize more detailed audio coaching. MapMyRun has mixed reviews. Most customers used it to track a wide variety of activities and not as a dedicated running tracker. They did wish they could filter their stats by activity type. Apple Watch users complained of some difficulty getting the app to sync with their watch and that it drained their watch battery. Some MVP users also found the app to be glitchy and that some of their workout data would change after a run was completed. 
Planning new routes
Library of routes to choose from
Metrics recorded are pretty awesome
Affordable
Need a subscription to access all the features
GPS is not always accurate
MapMyRun is a fitness tracking app that uses the built-in GPS of your mobile device to track your runs. As the name suggests, the app allows users to create a map of a given route they'd like to run, send it to your phone, and run. It will calculate how long the run is so you can plan ahead—a feature that is especially awesome if you are in a new place and not sure where to run. You can also search and filter through thousands of routes that have been created by other users.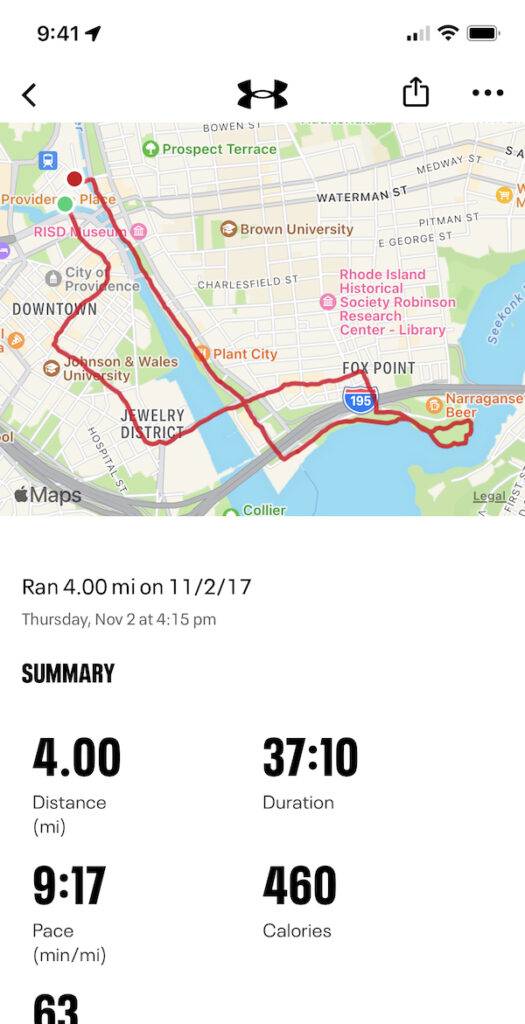 This app is part of the Under Armour Connected Fitness family of apps and is available for free to download. With this app you can record details of your run including duration, distance, pace, speed, elevation, calories burned, and route traveled. The amount of data is rather impressive with charts and graphs to show your progress over time.
MayMyRun has an MVP, or premium version, membership as well. This unlocks even more features such as training plans, audio coaching, form coaching, weather, and live tracking that allows you to share your exact location and route with other MapMyRun members. Even more specific metrics are available on this version including custom splits and heart rate zones. Perhaps the most attractive feature for those who love mapping routes is that with the MVP version you unlock access to unlimited printable maps as well as advanced mapping tools.
There are some reviews who reported that the GPS accuracy is questionable. But the vast majority of users really enjoy the mapping capabilities offered through this app.
| | |
| --- | --- |
| Price | Free, or MVP version is $5.99/month, $29.99/year |
| Compatible with | Apple Watch/iOS, Android (GoogleFit and Android Wear). Partner apps include MyFitnessPal, S Health Integration, Importing TCX, GPX, HRM, and FIT files, Garmin Connect, Polar, and Suunto |
| Safety features | Live tracking (with MVP membership) |
| Metrics | Free version: Duration of run, distance, pace, speed, elevation, calories burned, route traveled. MVP: Custom splits and heart rate zones |
Best Running App for Motivation: Runkeeper
Good for: Anyone who needs that extra push to get moving
Best Running App for Motivation
Runkeeper app
Runkeeper is an Asics-owned run tracking and training app. Runkeeper offers both a free tier and a premium membership, Runkeeper Go, for $9.99 per month or $39.99 per year. Runkeeper pairs with your Apple Watch, Fitbit, or Garmin and also syncs with other apps like MyFitnessPal. The app has a variety of community features; you can find your friends, create or join a running group, participate in challenges and find virtual or real-life races within the app. The free tier of Runkeeper allows you to track your runs and will give audio cues like pace and distance throughout the run.These audio cues can also be turned off if you'd rather focus on your run and music. The app will also work with the music app of your choice to play music while you run. There are also some audio guided workouts available to help coach you through your run. If you upgrade to Runkeeper Go you will gain access to a full library of audio guided workouts You will also unlock a variety of training plans such as: 5K, 10K, and marathon. There are also custom training plans to help you achieve your personal running goals. You will also get access to a variety of statistics to see how you are progressing. Runkeeper Go has a live tracking feature, so you can share your current run with friends or family for safety and support. Users really enjoy using Runkeeper. They found it simple and easy to use. They also thought the audio guidance was cheerful and encouraging. Users did complain that the pause function is slow to respond. Apple users have reported glitchiness and difficulty tracking when syncing with their Apple Watches. Android users have also experienced the app crashing when using it on long runs. 
Easy-to-use
Good for beginners and experienced runners alike
Motivational cues provided
Solid running metrics to track progress
Personalized goal setting
Free version has a lot to offer
The Runkeeper community is smaller than those found on some other apps
Coaching is only available via paid subscription
Every runner has experienced a day (or days) when you just do not feel like running. These days happen to the best of us and sometimes we need that extra motivation to get moving.
The Runkeeper app from Asics is a fantastic training tool that provides that encouragement and more. It is also a solid choice for new runners or even those who think they hate running. There are lots of reviewers out there who stated that they thought they hated running until they found this app. It eases you in with easy-to-follow routines and motivation along the way.
So let's dive in. First off, this app is free. There is a paid version, but the free one offers more than enough features for most runners. With Runkeeper you can set your own goals with the help of the training features and get tailor-made guidance on how to reach them. Audio cues along the way help monitor your pace and distance.
Does seeing your progress keep you pumped? Runkeeper's running tracker provides insights on your progress to help keep you motivated. If you prefer to train with a tribe, Runkeeper also has a solid community that provides a lot of encouragement amongst its users. There are also a bunch of resources on Runkeeper's website designed to keep you inspired and on track.
To upgrade, the paid app is less than $40 a year. With this, you are able to get customized running plans, live tracking, more detailed metrics, coaching, and real-time information to guide your training each day.
| | |
| --- | --- |
| Price | Free or $39.99 |
| Compatible with | Apple and Android |
| Safety features | None noted |
| Metrics | Time, distance, pace, average pace, calories |
Best Running App for Training Plans: Nike Run Club
Good for: Anyone who likes to train with a crew and prefers the guidance and motivation that comes from experts
Best Running App for Training Plans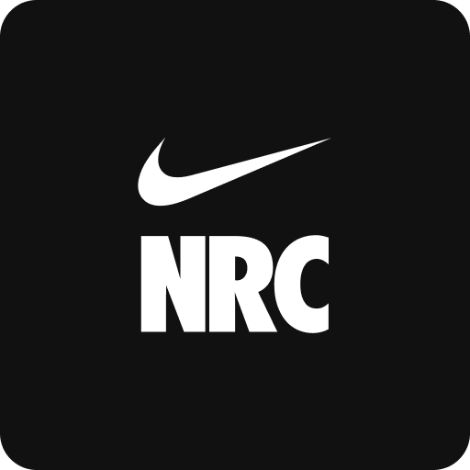 Nike Run Club App
Nike Run Club is a completely free run-tracking and training app—there is no paid tier. Nike Run Club offers three different training plans: Getting Started, 5K, and Half-Marathon. There are also a variety of audio-guided training runs available sorted by distance, time, or goal. These audio-guided runs are led by either Nike's running coaches or your favorite Nike athletes. Nike also offers the ability to tag your shoes with each run to track their mileage. There are also social features within Nike Run Club. You can participate in global challenges, link up with your friends, and follow a leaderboard. You can also find local running groups near you. Users found this app to be good but frustrating. They enjoyed the app when it worked, but users across Apple and Android had trouble with glitchiness. Apple users struggled to get runs started on their Apple Watches to sync with the app. Android users shared that the app was frequently logging them out, forcing them to log in almost every time they opened up the app. When the app worked they found the coaching to be surprisingly good for a free app. They found the audio-guided runs to be really motivating. They also liked the badges and challenges. Some users did share that the app was best for when they started running and they outgrew it as they became a more serious runner. 
Connects to Apple music (some users noted using Spotify, but that is not indicated by the app itself)
Professional coaches
Free
Can log how many miles your shoes have done (just a fun feature really)
Runs include warm-up and cool-down
Good community feel
Syncs with Apple Health
Functionality can be spotty at times
GPS measurements could be off
Bringing together expert coaches, a running community, and music, the Nike Run Club app snagged the top spot as the best running app for training plans. This free app promises to help you start running, get better at it, and enjoy it more. Featuring training plans that can be personalized with guided runs, you can get the coaching you need to tackle your next race. The running coach guidance along each run helps to keep you on track with all of your goals and motivated with in-run audio cheers from those you've connected with via the Nike Run Club community.
There seems to be a training plan for just about any race distance as well as a variety of run workouts (tempo, interval, endurance, speed). As part of the Nike Run Club, you can take part in running challenges shared through social media to get your sweat on with a crew that motivates.
Fitness metrics are tracked in detail. Running speed, distance, GPS route, elevation, heart rate, and mile splits are tracked and stored so you can monitor progress. If you are working with a coach, metrics will be used to guide your training. Nike Run Club works with Apple Health to sync workouts and record heart-rate data. Love to run to your favorite tunes? With this app, you can listen to your playlists from your Apple Music app.
Something to consider: Some users found this app to be a bit glitchy and the measurements to be off at times.
| | |
| --- | --- |
| Price | Free |
| Compatible with | Apple Health, iOS, Android |
| Safety features | None noted |
| Metrics | Running speed, distance, GPS route, elevation, heart rate, and mile splits |
Other Running Apps We Researched
We did some in-depth research on several more running apps that we liked, but they didn't make our short list.
Stride: Join a Stride Run Coach at a Stride studio across the U.S. to plan and track your next running workout. While the app has positive reviews, you have to utilize it during a Stride class, which is limiting.
Zwift: Zwift is a really awesome app and just shy of making our list. In a nutshell, it's a virtual, interactive training program that enables runners and cyclists to train and compete in an online, game-like world. This app is arguably the most used one for cyclists, not runners, which is why we left it off.
Charity Miles: If working out for a cause motivates you, then Charity Miles may be an app for you. This app uses the GPS from your smart device to track your exercise. Once you download the app, you choose a charity of your choice. The app donates money for miles biked, walked, and ran to that charity. It doesn't have a ton of information on your workout metrics or guide you through any training, but it serves a very worthy, very different purpose.
How We Picked and Tested
Our team is no stranger to running apps, so we pooled together and talked about our favorites, judging them on the below criteria:
Price: What is your budget? Are you looking for monthly subscriptions or free plans?
Workouts offered: Do you plan on doing more than running? Would you like access to other types of workouts such as yoga or strength training?
Community aspect: How important is it for you to feel part of a community of like-minded athletes? Do you prefer to workout solo? Or do you like sharing your stats and getting motivation from other runners?
Compatibility: What device do you plan to use this app on? Probably the most important piece of information to know. Most of these apps are compatible with Android and iOS systems, but if you're using a specific running watch like FitBit or Garmin, you may need to look more closely at compatibility.
Metrics: Are you a statistics geek? Do you use your fitness metrics to drive your training? Or is it not that important to you? Some apps really dive into specifics whereas others are more basic.
Music: Do you run with music? Do you want to sync your own music? Use Spotify? Or choose from a curated playlist? Not all apps are created equal when it comes to music.
Safety features: It's important to consider your safety and just how much personal data you want shared with others. Depending on your comfort level, choose the app that will protect you best.
Social media integrations: Most apps have an associated social media presence for members/users to connect. Some are more active than others, so decide how important that piece is to you.
Benefits of Running Apps
Why should you use a running app? Whether you're looking for coaching, some community, or more, there are several major benefits of utilizing one.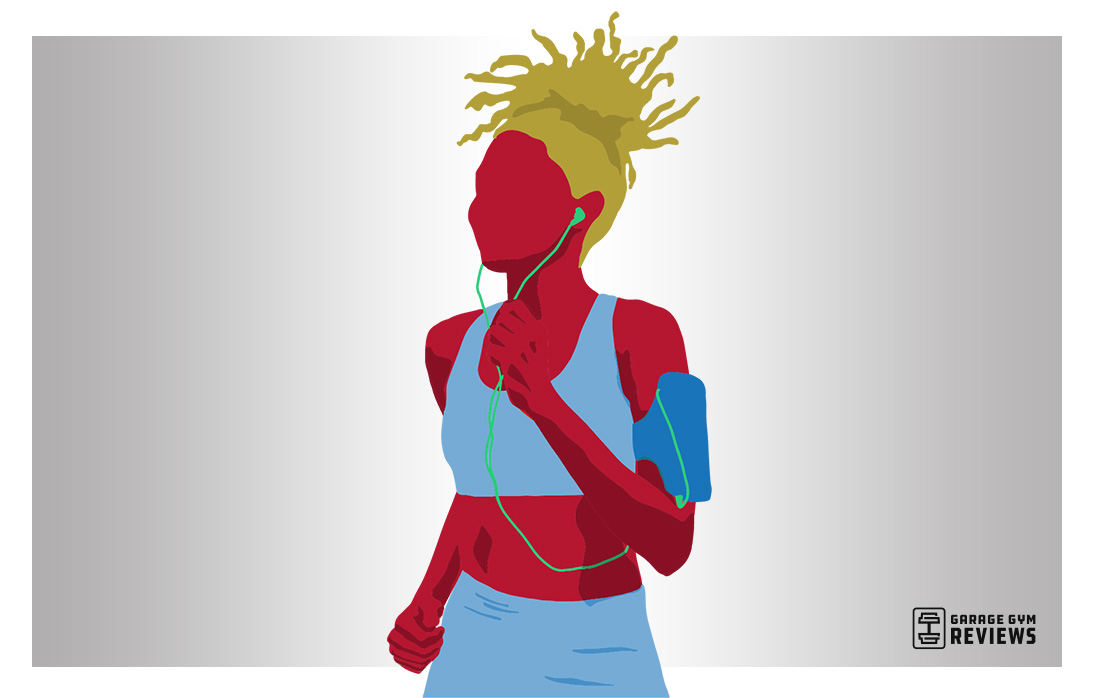 Motivation
There's something about seeing your progress and trying to continually get better, and that in and of itself is motivating. Whether hitting your next PR pushes you or crushing a leaderboard to see your name rise to the top, there is an app for you.
Inexpensive or Free
Even when an app comes with a cost, the chances are it is a lot cheaper than hiring a coach or personal trainer. However you slice it, the apps provide a lot of bang for your buck.
Sense of Community
Train with a tribe! Most apps have an associated online community or social network which is not only great for accountability, but it will motivate you and, just maybe, you'll develop some real friendships and a sense of camaraderie.
Buying Guide: What to Look for in Running Apps
There are several factors to consider when deciding which of the most popular running apps to download. Consider the following:
Price
Your bottom line for cost really drives what app you'll ultimately choose. If you have to stick within a budget, then only consider the apps that are in that range.
Consider Your Needs
Why are you using the app? Your intended use will dictate what your must-have features are and, from there, you can narrow down your choices.
Accessibility
Some apps are more easily accessible and easy-to-use. This is largely dependent on what smart device you plan to use it with. When researching any app, be sure to check that it's compatible with your device.
Features Offered
This goes hand-in-hand with knowing your intended use. If you're looking for guided runs or training plans with coaches, then some apps get checked off your list right off the bat. Make a list of the features you need and want before beginning your search.
Running Apps vs Walking Apps
Generally speaking, both running apps and walking apps share the same or very similar features. They track fitness metrics like pace, distance, calories, and time. The biggest difference between the two lies in the workouts offered. Some are geared specifically towards running, whereas other apps house walking-specific workouts.
RELATED: 30 Minute Treadmill Workout
Best Apps for Runners FAQs
What's the best runner app?
After researching a ton of apps out there, our team of experts found Strava to be the best overall runner app. 
What apps do professional runners use?
This varies by the person and what personal devices they use. More often than not, it depends on how and why they are using the app. For coaching? Probably not. To accurately track running stats? Very likely. 
What's the best free running app?
Many apps are free, but with a subscription, they unlock more features. The best one for you depends on your goals, needs, and what motivates you to workout. 
What is the best app for beginning runners?
Our team of experts found the Couch to 5K app to be the very best app for novice runners. 
Is Strava better than Nike Run Club?
Both are really great choices. They differ a bit in what they offer and Strava did snag the spot as our top overall app. But, if you're looking for more specific training programs, Nike Run Club may be for you.