We test and review fitness products based on an independent, multi-point methodology. If you use our links to purchase something, we may earn a commission. Read our disclosures.
Struggling to stick to your home workouts? Kick excuses to the curb with these expert accountability tips.
You wake up energized after a good night's sleep. You're feeling good and motivated to tackle the day. But then (cue doomsday music) 3 p.m. hits. Brain fog creeps in and you enter do-nothing mode. Suddenly, your post-work HIIT treadmill workout doesn't seem so appealing—no, takeout and Netflix are calling your name.
Look, I basically just described my daily progression, so know you're not alone if you're struggling with consistency and accountability. Even people who live, breathe, and eat fitness don't get it right every single day.
However, people who complete more workouts than they miss do have something in common: They've developed systems of self-accountability, thus have developed long-term habits.
The Accountability Factor
Staying accountable to workouts is hard enough as-is. Working out from home presents an additional challenge for many people, even those who build out insanely cool home gyms customized to their particular wants and needs.
Many exercisers find at-home workouts tougher to stick to because there's an innate lack of accountability: It's just you and your equipment.
Science has shown us that external accountability (such as in the form of exercise partners) is a huge factor in people's ability to adhere to an exercise program and can encourage people to work harder during individual workouts. This is called the Kohler Effect (and it's not isolated to fitness pursuits).
That type of accountability can be hard to replicate when you work out from home, but there are a number of ways to create sustainable habits and hold yourself to your workouts.
10 Ways to Stick to Your Home Workouts
Now that you know a bit more about the science of accountability and how it impacts your fitness, here are 10 ideas to help you become more consistent in your fitness routine.
1. Explore Different Types of Workouts
Sticking to your workout routine is far, far easier when you actually enjoy what you're doing. Experiment with different types of workouts to find what you love and look forward to—and most importantly, don't force yourself to do workouts you hate just because you feel like you should.
The key to a long-term fitness habit is being excited about your workouts on most days. I won't say every day, because that's probably just not going to happen no matter how much you enjoy the activity. But, if you can be excited four out of five times, it'll be a heck of a lot easier to push yourself to get it done on those few low-motivation days.
2. Take Virtual Workout Classes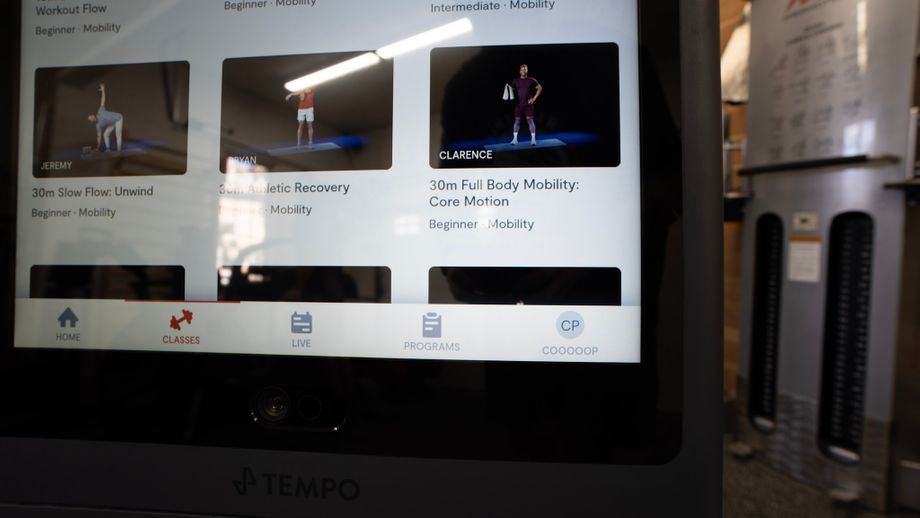 If you've found that working out alone just isn't for you, try taking workout classes online. Bonus points if they have a leaderboard: Studies have shown that exercising with people you perceive as "better" can increase physical performance by up to 200%. How's that for motivation?
Also, by taking virtual workout classes, you may just find an activity you love; one that feels more like fun and less like a workout.
3. Immerse Yourself Into an Online Community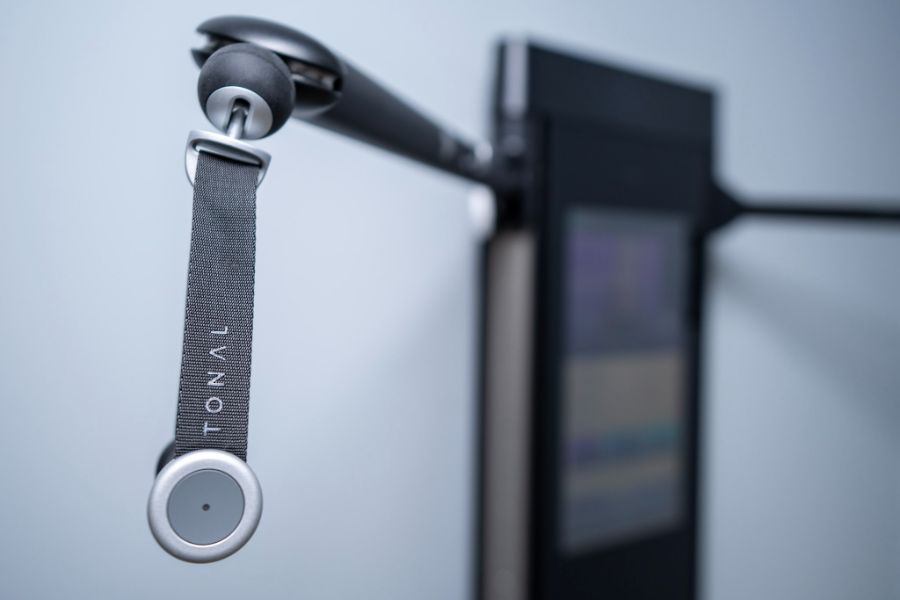 Science tells us that working out in groups or with a partner (even virtually) increases exercise adherence and may lead to better long-term results. People who work out at home can find community in various ways: Smart home gym equipment such as Tonal offers exclusive online communities, but you could also simply download an app like Strava to track activities like treadmill walking and running along with others in your area.
RELATED: Tonal review
Plus, you may make some good friends in an online fitness community, and when someone else is counting on you to show up, you won't want to let them down.
4. Workout for a Cause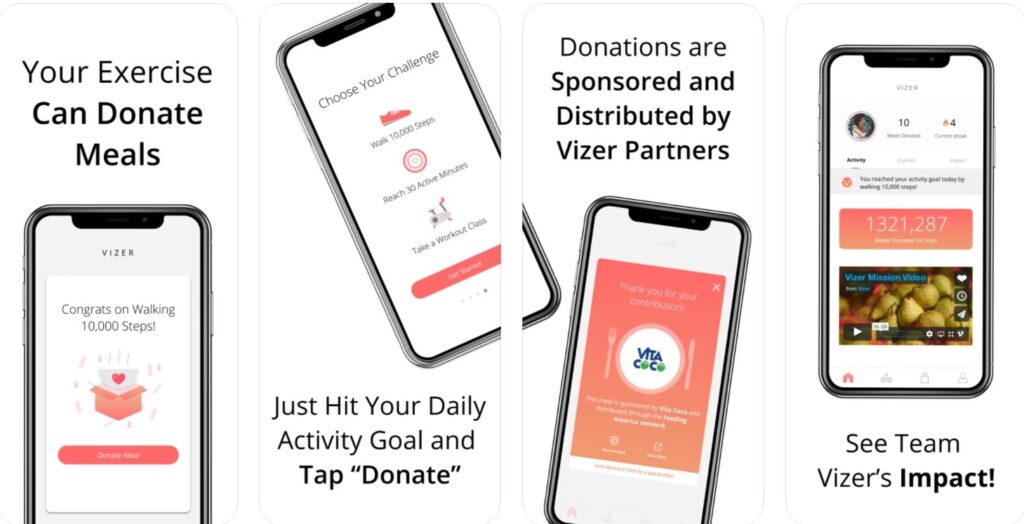 Not all motivation needs to be intrinsic. In fact, adding some positive extrinsic motivation to your life can impact your fitness journey in big ways.
Working out for a cause is one way to utilize positive extrinsic motivation: Signing up for a charitable fitness event may encourage you to remain consistent to maximize your contribution. So not only will you be holding yourself accountable to your workouts, but you'll also get that fuzzy feel-good feeling when you see how an organization or community was positively impacted.
You needn't necessarily sign up for an event to work out for good, though. Apps like Vizer reward you for exercising by donating meals to hungry families when you reach your goals.
5. Share Goals With Friends and Family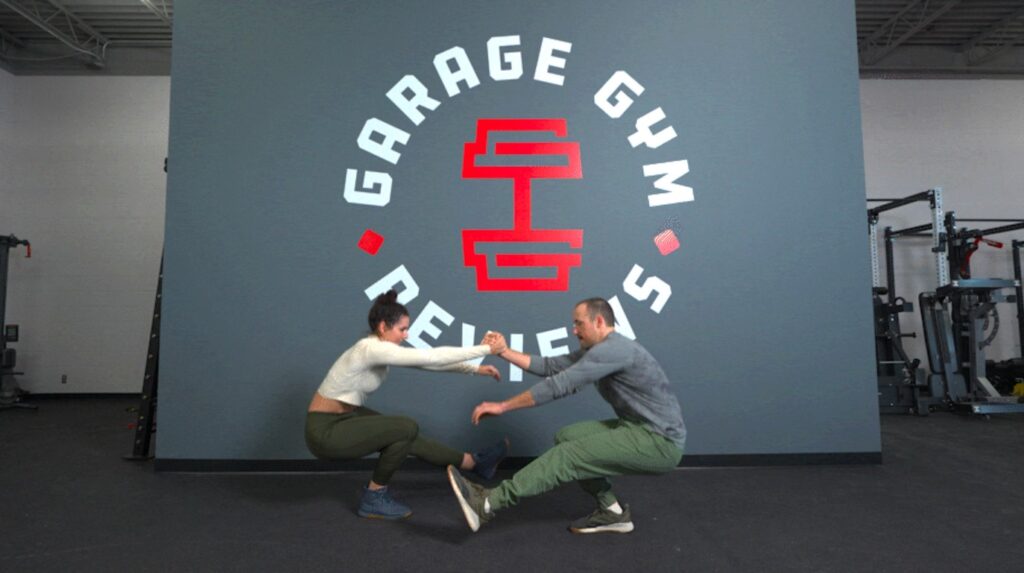 Nothing like a good ol' sibling rivalry to keep you going, huh? Goal-setting alone can help with accountability, but some healthy competition could be your answer to persistent accountability problems. Whether you confide in a sibling, parent, friend, or someone else, having another person in on your fitness goals is a huge driver for accountability.
I always say: It's too easy for most people to let themselves down, but most people don't want to let others down. By looping a trusted friend or family member into your journey, you're more likely to stick to your plan.
6. Pencil It In
Treat your workouts like an important commitment—because they are. If you use a pen-and-paper planner, pencil your workouts in so they're staring you back in the face every time you tick a line off of your to-do list. For those who use virtual calendars, try adding your workout as an event or task so you get a push reminder.
Here's an extra pro tip: schedule your workouts for a consistent time throughout the week and if your obligations permit, try to make this a time during the day when you find you have a lot of energy or motivation.
For a lot of busy people, this will mean committing to early mornings, but that's not to say you must turn yourself into a morning person to improve your fitness.
Sure, early risers tend to be more consistent and see better results over the long term, but studies on this topic don't support a one-size-fits-all consensus. Plus, there are plenty of science-backed benefits to working out in the evening or at night (exercisers might have more muscle-building potential in the evening, for example).
7. Wear a Fitness Tracker
Millions of people thrive wearing fitness trackers such as an Apple Watch, Fitbit, or Whoop strap. These tiny devices hold so much potential. Just the basic features like step counting and reminders to get more steps in can make a big difference in your day-to-day activity.
On a more granular level, in-depth statistics like Whoop's "strain" or Fitbit's super seasoned sleep stats, can help you visualize your workout intensity and recovery. This may lead you to better plan your weekly workout schedule and find something that works for you long term.
8. Track Progress in an App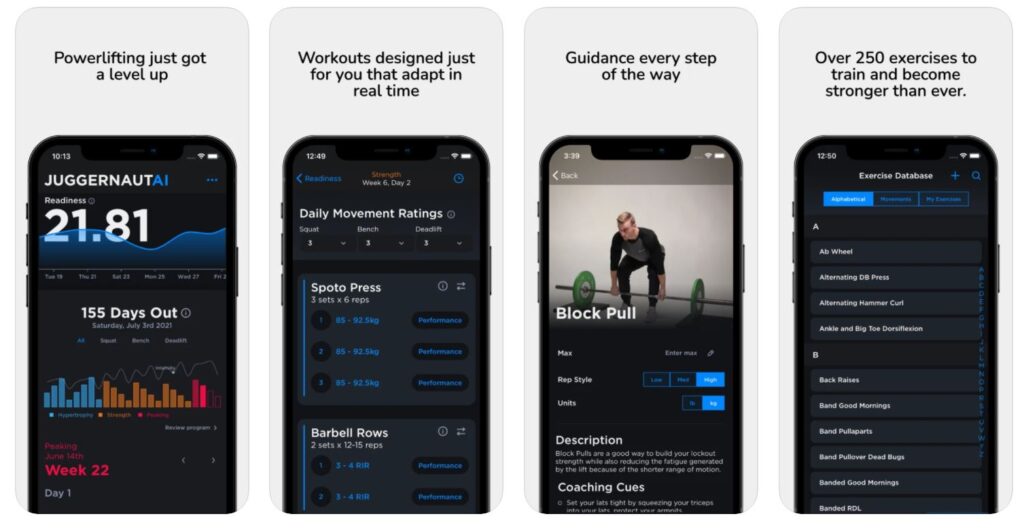 For those who don't like wearables, downloading an app on your phone can do just as much good in keeping you accountable. Some apps, such as JuggernautAI, provide programming for you and allow for an easy, seamless logging process. Other, simpler apps, such as HeavySet, function solely as a virtual workout journal. Seeing all of your progress neatly stored in one place can be a huge source of encouragement to keep exercising.
9. Follow an At-Home Workout Program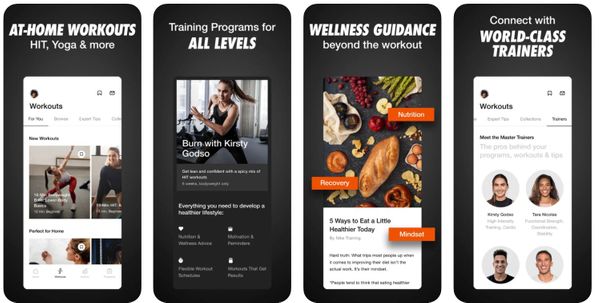 Sometimes, writing up a workout is as hard and as time-consuming as doing the workout itself. As someone who has programmed workouts for myself and others for years, I highly value a well thought out workout plan (especially if I didn't have to write it!).
Not having to think about what to do—just showing up and doing the work—could be a game-changer for your daily motivation levels. Members of our Garage Gym Reviews team have followed several at-home workout plans, and you can read about our favorites in our guide to the best online workout programs.
10. Hire a Virtual Personal Trainer
You can take things one step further than a home workout program by hiring a virtual personal trainer. Several members of our team, including Coop, use the Future app for virtual personal training and find it to be a huge help.
Not only can a personal trainer provide motivation, encouragement, and accountability, but they can also ensure you're consistently making progress toward your goals by programming workouts suited to your schedule, fitness level, and more.
11. Sign Up for an Event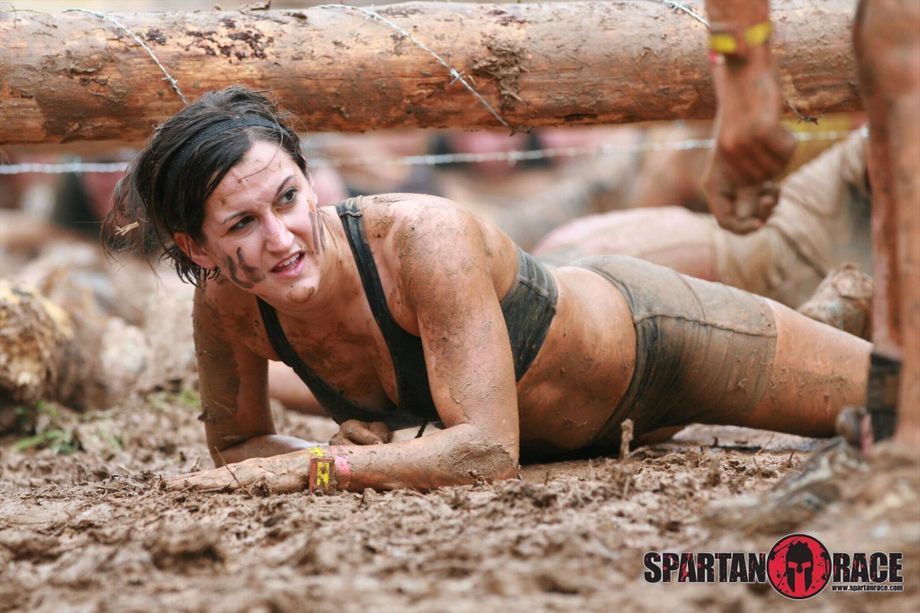 There's nothing like an impending marathon race on your calendar for a swift kick in the butt! In all seriousness, signing up for a fitness event or competition can ignite a fire of motivation and help you maintain that motivation for the long haul.
I just used this tactic by signing up for a triathlon and found myself frantically running the next morning because, oh snap, I have a race coming up in a few months. Knowing that I need to perform (or, at the very least, not suffer inordinately) during an event keeps motivation high.
How the GGR Community Stays Accountable
If you need some more inspo, here's how the Garage Gym Reviews content team stays accountable:
I personally use the pencil-it-in tactic. I write my workouts in my planner and treat them like important meetings or appointments. This helps me create consistency, and keeps me showing up even on days I can only do a short workout or simply go for a walk.
Kate, head of content at GGR, is numbers-motivated. She uses a fitness tracker–currently an Apple Watch, though she doesn't play favorites–to hold herself accountable to getting in 10,000 steps and at least 30 minutes of activity each day. "It's also helpful for me to have those hourly movement reminders," she says. "I want to hit my numbers every day, and I know in order to do that, I need to do some kind of activity, even if it's just a walk."
And finally, Coop himself simply employs sheer self-will to create strong habits: "In order to keep myself accountable to workout at home, I make sure I don't miss sessions. This creates a habit that isn't optional. I also make sure I have a coach that programs my training and is there to keep me focused."
Final Takeaway
There's no one way to manage accountability: Just like it may take some experimenting to find what type of workouts and gym equipment are right for you, it may also take some trial and error to figure out tactics that work to hold yourself accountable.