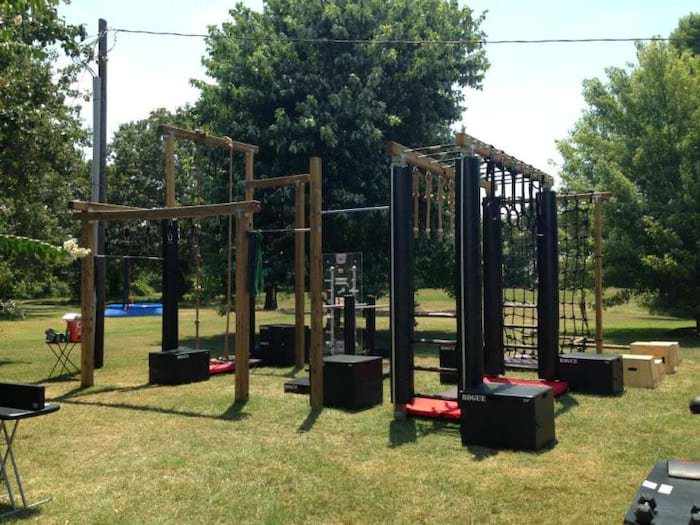 There's extravagant, and then there's over the top; we're pretty sure this is the latter. If you've ever wanted to build a Ninja Warrior Course in your backyard but weren't sure how it would look, take some inspiration from this setup.
Monkey bars, cargo net, rings, climbing ropes, cannonball grips, if you ever wondered if it was possible, well now you know.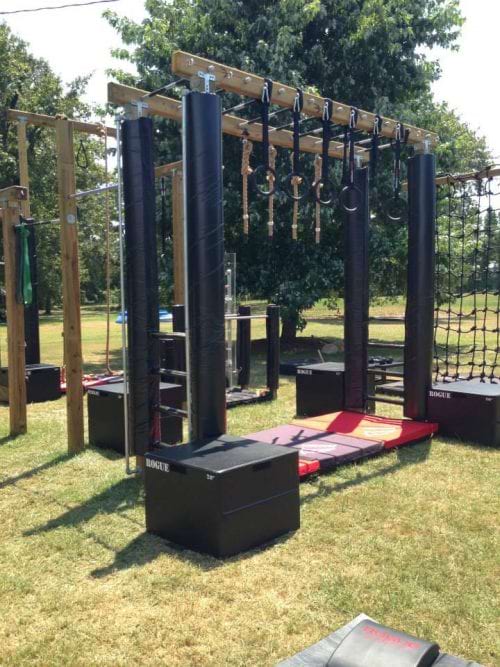 Not only is this setup with lots of grips and ways to workout, but it also has protected padding and posts to prevent injury should you lose your grip.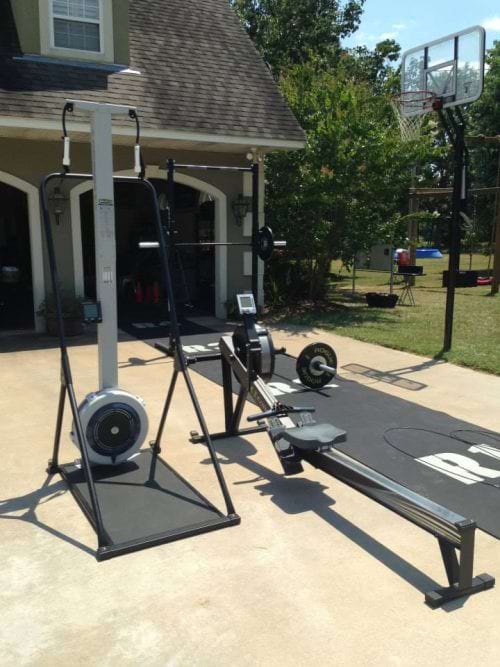 Although the backyard is setup, the front yard needs equipment too, and they've decided to use Concept 2 as their cardio equipment. It seems that there's pretty much nothing missing from this setup.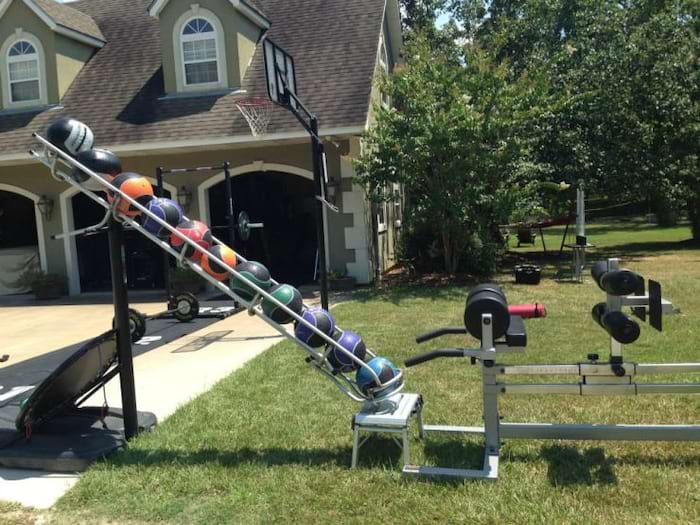 But, wait there's more. I don't know how often something like this gets used, but if you ever wanted an endless stream of medballs to throw from your GHD, they've got it.