We test and review fitness products based on an independent, multi-point methodology. If you use our links to purchase something, we may earn a commission. Read our disclosures.
Balance training can not only help us remain on our two feet during moves like the back squat or prepare us for skateboarding or surfing, but it's also a lot of fun. Seriously, it's like being a Cirque du Soleil performer, except you're not several stories up in the air and doing your stunts in front of thousands of people.
We've been testing out some of the best balance boards on the market today and we've picked seven that we think deserve a spot in your home gym. We have picks for people who just want to improve their overall balance, want a little entertainment at their standing desk, or may want to take part in board sports some time in the near future.
And while we can't promise you'll get a Vegas residency balancing on a trapeze on any of these things, we will provide you with some reasons about why you should challenge your balance from time to time.
We're No Pushovers When it Comes to Home Gym Equipment
As certified personal trainers, CrossFit Level 1 Trainers, and competitive endurance athletes we know the importance of keeping our balance. Sure, barbells and treadmills might be our bread and butter, but as some guy once said about 2,000 years ago, one cannot live on bread alone (same goes for butter).
That's why we often include balance training in our own personal regimen and in the plans we give to our clients. And seeing as you're on this page, it seems as if you or someone you know has an interest in it, too, which we're glad to see.
The 7 Best Balance Boards
Best Overall Balance Board: Bosu Ball
Good for: Those who want a high-quality balance trainer that can be used for multiple purposes
The Bosu Ball is the balance trainer and can be spotted in many commercial gyms and fitness facilities around the world, and with good reason. It's fairly easy to use, though it can be deceptively simple at times, and is perfect for bodyweight exercises or putting a new twist on resistance training (either with dumbbells or resistance bands).
Most of us here have used a Bosu Ball, or something similar, but GGR staff writer and product tester Caroline Lubinsky got to spend some time with it for this roundup. "It's super versatile," she says. "I've used mine for a twist on burpees, almost like an ab mat for crunches, and up-downs."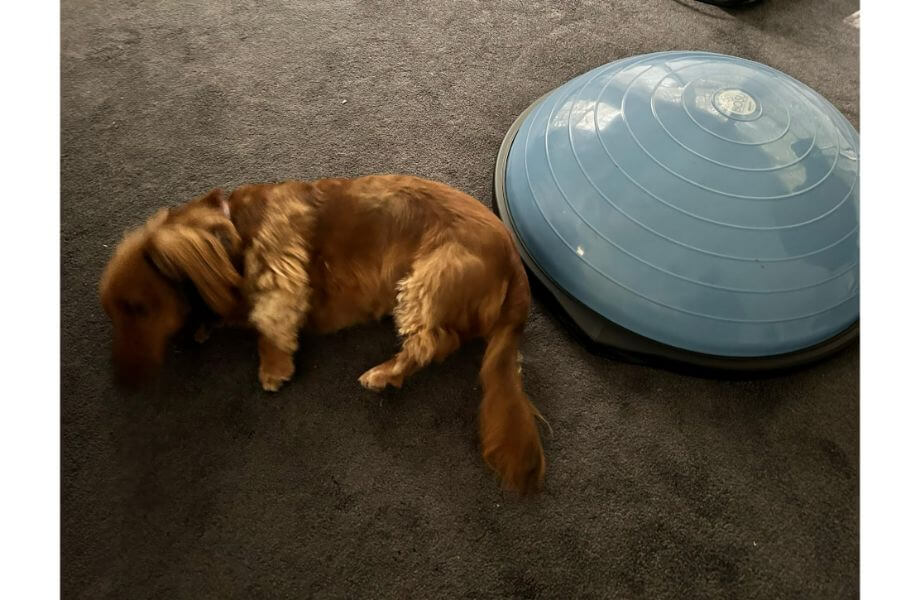 She's also used it for another purpose: improved focus. "I like standing on it while I watch TV because I'm extremely ADD and it makes me focus better," she says (more on that in a bit).
The Bosu Ball has two sides and you can use either of them to introduce instability to your training. Caroline doesn't recommend wearing socks while training with one as the ball can be a bit slippery at times (it is rubber, after all).
"Barefoot is best, especially if your feet are a little sticky, but you can always wear shoes," she says.
If you're looking for a balance board that's portable, this isn't it. It also costs around $150 but the cost is justified because it uses high-quality rubber that can withstand up to 350 pounds (though other models have different weight capacities). Cheaper knockoffs use lower-quality rubber that's more susceptible to bursting, and you don't want to be on one of these when they give out.
Best Balance Board for Beginners: REP Fitness Balance Ball Trainer
Good for: Anyone who's new to balance training but doesn't want to spend a lot of money
We're just going to come out and say it: The REP Fitness Balance Ball Trainer is a Bosu Ball that costs $60 instead of $150. That said, it's one of the few Bosu Ball knock-offs we'd recommend because REP makes high-quality products at an affordable price.
While it's similar to a Bosu Ball, personal trainer, weightlifting coach, and GGR's Head of Content Kate Meier found it easier to use than the OG ball trainer. She even said one of her clients, who's older than 70, has been able to use it during some sessions.
"It's nice that people of different fitness levels can use it to develop stability and coordination," she says. "I have been and will continue to use this with my clients."
Her one concern is with the ball's durability—again, a trainer that costs $60 isn't going to be able to withstand as much abuse as one that costs one and a half times that amount.
"It's a lot of plastic," she says. "One puncture wound and the ball is done. Otherwise, the construction is pretty good, based on what you would expect to get for $60 versus the Bosu build, which you can simply tell is more durable."
REP Fitness also doesn't list the ball's weight capacity, so out of caution we wouldn't recommend this for heavy people.
Best Balance Board for Standing Desks: StrongTek Anti-Fatigue
Good for: Those who want a standing desk balance board
If an under-desk treadmill is out of the question but you still want a little entertainment during those lengthy P&L meetings, we'd recommend the StrongTek Anti-Fatigue balance board. It's only 18 inches in length but has a maximum weight capacity of 350 pounds and can provide hours of fun.
"If you look at this as something you want to be on for a long time, like with a standing desk, then the flatter curve is great," says GGR editor and product tester Amanda Capritto. "It's pretty flat and very comfortable."
Amanda clarifies that if you're looking to really challenge your balance then this isn't the best pick. It was so easy, in fact, that she typed her entire testing notes for this product while standing on it.
Like Caroline, Amanda also found that her balance trainer helped her focus a bit more and that's no coincidence. Studies1 have shown that the same part of the brain responsible for cognitive function also controls our balance, and that introducing balance training may help improve memory, spatial awareness, and focus1.
In English, being on a balance board may help you finally finish that report you've been putting off for so long.
Amanda liked that it was made with natural wood and came with a comfortable polyurethane top, though the latter is not the most durable. It's also great for people who are on the road a lot due to its compact size.
Best Budget Balance Board: Yes4All Wooden Wobble
Good for: People on a budget looking for the most affordable, yet reliable balance trainer
Most budget-friendly home gym equipment is going to have some downsides, but Kate honestly struggled to find anything negative about the Yes4All Wooden Wobble, which costs less than $20. "In just two weeks the kids and I have used the heck out of it," she says. "We love it!"
The wooden wobble balance board is a circle on top of a rounded plastic balance point, and the variety of fun color schemes kind of makes it look like a smaller version of Captain America's shield. The wooden top has a grippy, anti-skid surface that Kate says is "truly anti-skid." She also said it felt quite durable and that she believed the listed 300-pound weight capacity.
Kate says it's great for bodyweight workouts but wouldn't recommend it for weighted workouts because it's not quite as stable as something like a Bosu. It could be used at a standing desk, and its compact size makes it easy enough to fit under most desks, but Kate personally believes it would get a bit exhausting after a while.
While it's easy enough for her young children to use, she added that the narrow diameter could introduce a challenge to some inexperienced athletes doing planking work (such as push-ups and mountain climbers).
Best Advanced Balance Board: URBNFit Wooden Board
Good for: Those who are looking to take their balance training to the next level
One thing you should know about GGR Editor and expert product tester Nicole Davis is that she's one of those people who's annoyingly good at anything she puts her mind to, so for her to say that the URBNFit Wooden Board was difficult is saying something.
"I almost died several times if that's a standout," she wrote in her testing notes.
This balance board is a flat longboard, similar to a skateboard without wheels on it, that sits on top of a roller. This isn't the only balance board on our list like this but what makes this more challenging than the others is its rolling length, or how far the roller can move in either direction.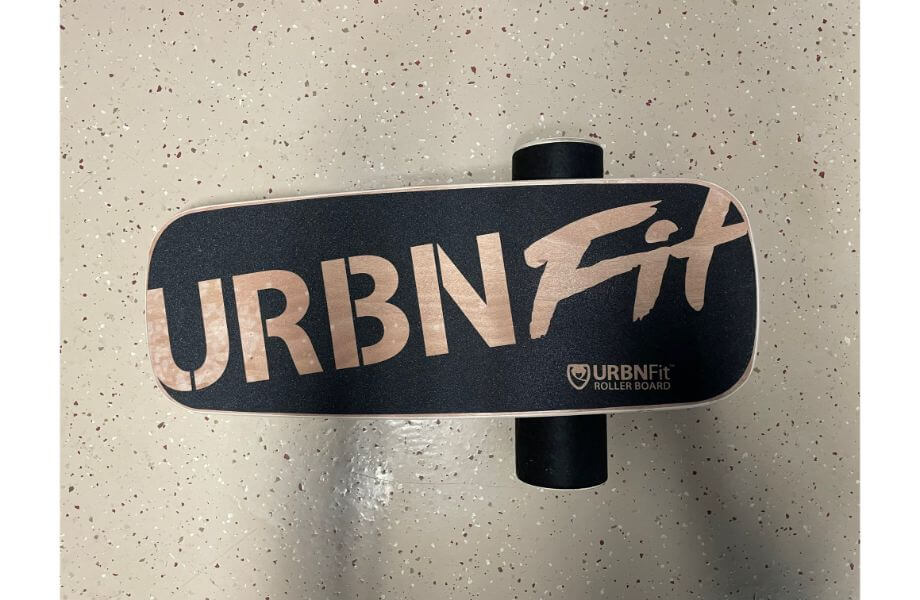 Shorter rolling lengths mean more controlled movements, and thus an easier experience. This wooden balance board has a 26-inch rolling length so it's going to be quite difficult, especially if you're new to balance boards like Nicole.
"It is super hard," she says. "Like, I could stand there still and that's about it."
The non-slip tape coating can help you grip the board and it has a 300-pound weight capacity. Nicole noticed some discoloration on the wood, which might not affect the board's functionality but some Amazon customer reviews said the grip tape started to peel off after a few weeks of regular use.
Best Balance Board for Sports Training: 4th-BEE Core Balance Board
Good for: Athletes who want a simple way to test their balance and core strength at home
I'll be honest, I'm not someone who skates a lot (except for wintertime dates at the ice skating rink) but I've already noticed a big change in my skating abilities since using the 4th-BEE Core Balance Board. This is another board that sits on top of a roller, and has a size that's perfect for beginners or novices.
One thing I really like about it is the rubber-plastic non-slip surface that feels good when training barefoot, which allows me to connect with the board and utilize my lower-body muscles. This, I believe, is what makes it a great choice for sports training—you'll truly feel your core and leg muscles when using this thing.
Plus, it comes with a convenient carrying case so you can easily bring it to hockey practice (if that's your sport of choice) or on the road.
If you're looking for a durable balance board, look no further than this one. It has a 500-pound weight capacity, is cold-pressed, and is made with 10-ply maple (that's a fancy way of saying the wood is heavy-duty). The high-density cork roller is perfect on my apartment's carpet but can also be used on hardwood floors or marble, and because it's cork it won't scratch your floors.
Best Balance Board for Skateboarding Practice: Revolution Balance Board
Good for: Skateboarders or surfers looking to get some indoor practice
The Revolution Balance Board differs from the other rocker boards on our list due to the adjustable stoppers, which can make balancing easier by putting them closer together or harder by placing them further apart (or taking them off altogether).
For this reason, it makes it a great option for people looking to hone their skateboarding or snowboarding skills. "Get it if you want to hone skills for board sports," says Amanda, who skateboards pretty regularly.
She added that she's seen videos of people replicating some skateboarding moves on this board such as kickflips, 360s, and hang tens. "I am not that good but it's still a lot of fun and a great challenge," she adds.
The board has a 400-pound weight capacity and is made of dense plastic topped with a soft, grippy foam. Amanda warns that the foam is prone to scratching but that won't affect the board's functionality.
This is the most expensive option on our list, at around $150, but its durability and adjustability make it a great investment for those who are serious about board sports, whether that be surfing or skateboarding.
How We Picked and Tested the Best Balance Boards
With thousands of balance boards on the market it was difficult to only pick seven for this list—but we did it. Here's a look at the criteria we used to create our final list.
Versatility
Can the balance board be used for a variety of training systems? Can it be used to train for other sports?
Rolling Length
How far could the board move from side to side? Is it good for people of all fitness levels?
Tilting Angle
How much tilt does the board have, and can it offer some instability without being too challenging for beginners?
Style
Roller boards, wobble balance boards, and balance balls were the three styles we looked at since each can be used for a variety of training methods.
Benefits of Balance Training
In addition to helping you keep your balance (duh) there are a number of reasons why one should make balance training a regular part of their workout regimen.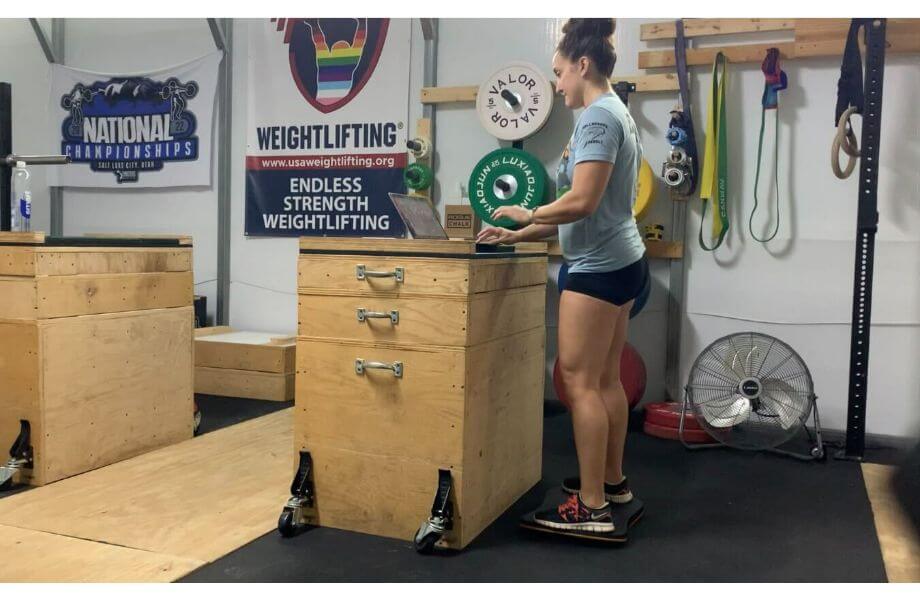 Improved Focus
Some of our testers noticed improved focus when using their balance boards, and that's because the same part of the brain that's responsible for balancing skills also controls our overall cognitive function1.
Good for Neurodivergent People
Speaking of focus, balance training can be a great way for neurodivergent people (aka those with attention-deficit hyperactivity disorder2, otherwise known as ADHD, or those on the autism spectrum3) to control their symptoms and hone their motor skills.
Decreases Injury and Fall Risk
Balance exercise is a simple and easy way to decrease your overall injury risk, and studies4 have shown it can be an effective way to reduce senior citizen's risk of falls. Ask your physical therapist if using a balance board trainer can be a good fit for you.
What to Look for in a Balance Board
Here are a few things to keep in mind if you're looking to purchase a balance board.
Style: Do you want this balance board for bodyweight or resistance training, or are you looking to improve skateboarding or surfing skills?
Price: How much are you willing to spend on a balance board? Our options range from $20 to $150.
Rolling length: Expanded rolling lengths are great for more advanced trainees, whereas shorter lengths are the better choice for beginners. Find a range of motion that works best for you.
Non-slip surface: Does the board come with some sort of grip to help you remain stable?
Weight capacity: How much weight can the board hold?
Durability: Is it built to last a long time or is it likely to break on you?
Best Balance Boards FAQs
Which type of balance board is best?
That's going to depend on your preferred training method. If you're a general trainee looking to add some instability to your resistance or bodyweight training, a Bosu Ball or other type of balance ball might be best. If, however, you're an avid skater or surfer, a roller board like the URBNFit Wooden Board or the 4th-BEE Core Balance Board might be a better choice.
What is the difference between a balance board and a wobble board?
A balance board will look like a skateboard with no wheels on it, whereas a wobble board will look like a small, wooden pizza tray. Both can be used for similar purposes, but a wobble board is a better pick for beginners since it has a smaller rolling length than a balance board.
Which balance trainer is best?
References
Rogge AK, Röder B, Zech A, et al. Balance training improves memory and spatial cognition in healthy adults [published correction appears in Sci Rep. 2018 Nov 22;8(1):17434]. Sci Rep. 2017;7(1):5661. Published 2017 Jul 18. doi:10.1038/s41598-017-06071-9
Feng, L., Ren, Y., Cheng, J., & Wang, Y. (2021). Balance Training as an Adjunct to Methylphenidate: A Randomized Controlled Pilot Study of Behavioral Improvement Among Children With ADHD in China. In Frontiers in Psychiatry (Vol. 11). Frontiers Media SA. https://doi.org/10.3389/fpsyt.2020.552174
Roșca AM, Rusu L, Marin MI, Ene Voiculescu V, Ene Voiculescu C. Physical Activity Design for Balance Rehabilitation in Children with Autism Spectrum Disorder. Children (Basel). 2023;9(8):1152. Published 2023 Jul 30. doi:10.3390/children9081152
Kuptniratsaikul V, Praditsuwan R, Assantachai P, Ploypetch T, Udompunturak S, Pooliam J. Effectiveness of simple balancing training program in elderly patients with history of frequent falls. Clin Interv Aging. 2011;6:111-117. doi:10.2147/CIA.S17851