We test and review fitness products based on an independent, multi-point methodology. If you use our links to purchase something, we may earn a commission. Read our disclosures.
We all have a friend who's rarely seen outside of a gym, and when they're in the gym, they're lifting something…anything. Whether it's weightlifting, powerlifting, or bodybuilding, they live for picking up heavy weights—Olympic barbells, dumbbells, sandbags, you name it.
If the gym lover in your life likes lifting, what should you get them when a special occasion rolls around? Sometimes, it can be hard to think of a good gift for a lifter—besides something heavy. Fortunately, we've compiled a gift guide for the best gifts for weightlifters. No matter your budget, or your loved one's lifting interests, we've got the perfect gift for them.
Strength Training Gifts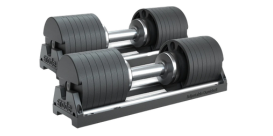 Best Adjustable Dumbbell Set
Snode AD80
The fitness fanatic in your life will love the functionality of this gym equipment. Going up to 80 pounds, these adjustable dumbbells can go heavy, and they can be dropped, too (though we don't recommend it)—a rare feat compared to other adjustable dumbbells.
Check Price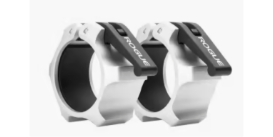 Best Lifting Collars
Rogue Aluminum Collars
When it comes to keeping weight plates secured on a barbell, Rogue Aluminum Collars are our favorite. Made with aircraft-grade aluminum, these collars are lined with rubber to protect your barbell. They'll keep weights on tight during home workouts, without a doubt.
Check Price
Best Iron Weight Plates
REP Fitness Old School Iron Plates
Gift that "old-school" feel for your friend's home gym with the REP Old School Iron Plates. With a deep lip and a durable make, these matte-coated iron plates have a vintage design that'll look good in any gym. Plus, you can load quite a bit of weight with these plates.
Check Price
Olympic Weightlifting Gifts
Best Olympic Lifting Bar
American Barbell Training Bar
Made to IWF specifications, the American Barbell Training Bar has a knurling that's solid, but not too aggressive for day-to-day training. With a tensile strength of 190K PSI, this barbell provides great bar whip and oscillation for the Olympic weightlifter in your life.
Check Price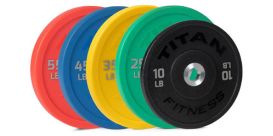 Best Bumper Plates
Titan Urethane Bumper Plates
If your weightlifting friend likes snatches and clean and jerks, then the Titan Urethane Bumper Plates are a fantastic gift for your loved one's fitness goals. These plates are available in kilograms or pounds, and are extremely durable, made of a tough plastic.
Check Price
Best Weightlifting Belt
2POOD Straight Belt
Give the weightlifting buddy in your life a gift of support. The 2POOD Straight Belt is a solid lifting belt with Olympic weightlifting specifications. Plus, these weight belts provide a variety of colors and patterns, from plain black to colorful pineapples, and even sequined designs.
Check Price
Powerlifting Gifts
Best Adjustable Bench
REP Fitness AB-4100
Not only is this weight bench built to IPF standards, but it can also be adjusted to seven different levels with the back pad, plus another three for the seat pad. The REP Fitness AB-4100 is a solid piece of equipment for bench press, incline, and more in any home gym.
Check Price
Best Power Rack
Bells of Steel Hydra Rack
The weightlifter in your life will love the versatility of the Hydra Rack. Made of high-quality 11-gauge steel, this squat rack can be customized to fit the footprint of your home gym, along with plenty of attachments to customize with.
Check Price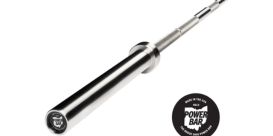 Best Powerlifting Bar
Rogue Ohio Power Bar
Approved by the International Powerlifting Federation, this powerlifting barbell is thicker and more rigid than other bars, making it a great choice for the squat, bench, and deadlift. This barbell also comes in sleek stainless steel or in cool cerakote colorways.
Check Price
Weightlifting Accessories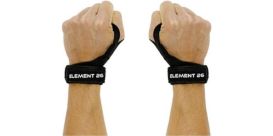 Best Wrist Wraps
Element 26 IsoWrap Wrist Wraps
These minimalist wrist wraps are a fantastic stocking stuffer for your loved one. The design of these wraps specifically targets support of the scaphoid bone in the wrist, a common place for pain. With a thumb loop and velcro, they're easy to get on and off and adjust, too.
Check Price
Best Knee Sleeves
SBD 7mm Knee Sleeves
Your weightlifting friend will enjoy the support from SBD's 7-millimeter knee sleeves, which are compliant with many lifting federations. With different sizes ranging from 3XS to 5XL, you're sure to find the right size in these neoprene sleeves, too.
Check Price
Best Earbuds
Beats Powerbeats Pro
If your loved one appreciates a good jam session during a workout, they'll enjoy these wireless Bluetooth earbuds for their next workout. They're water-resistant and will last through any strength or CrossFit workout, with nearly 10 hours of listening time.
Check Price
Gifts for Recovery
Best Massage Gun
Theragun Pro
For tight and sore muscles, get your lifting friend this high-end massage gun. With 5 hours of battery life, the Theragun Pro comes with tons of options for each massage: an adjustable rotating arm, different speed ranges, as well as six different attachments.
Check Price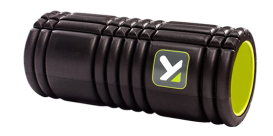 Best Foam Roller
Triggerpoint GRID Foam Roller
Target large muscle groups with the Triggerpoint GRID. This foam roller is wide enough to roll out the lower back and lats, but small enough to carry in a gym bag. No matter the type of lifting your loved one does, the GRID will help alleviate muscle soreness before or after their workout.
Check Price
Best Weighted Roller
Kabuki Strength Boomstick
Nagging sore muscles? The Boomstick can help get a deep tissue massage on troublesome areas. Weighing nearly 20 pounds, this metal stick is designed to pinpoint problem areas and dig deep, providing deep tissue work traditional foam rollers can't provide.
Check Price
Other Gift Ideas for Weightlifters
Although this is a pretty comprehensive gift guide, there are still plenty of gift ideas for any lifter in your life. If you're still stumped about what to get them, here are a few of our best-in-class roundups for more lifting and gifting inspiration.
What to Look for in Gifts for Weightlifters
Tank tops, liquid chalk, adjustable kettlebells—no matter the gift, you're going to need to know a thing or two about your weightlifting loved one's wants and needs. Here's a few things to consider while you're browsing gift ideas:
Training Style
Obviously, the lifter in your life lifts weights. However, the type of strength training they do can influence the gifts you should consider. For example, if your friend trains predominantly in Olympic lifting, the barbell needs specifications to fit the standards of weightlifting competitions. The same goes for powerlifting. Furthermore, if your loved one trains in Strongman competitions, perhaps they'll want some odd objects to train with, like sandbags.
RELATED: Barbell Anatomy 101
Whatever type of training your lifting loved one is into, make sure the equipment and accessories you choose to get them work for their training discipline. Look for IPF specifications for powerlifters and IWF approval for Olympic weightlifting equipment.
Strength
How strong is your lifting buddy? That may be a factor in what equipment you look for. In purchasing barbells or power racks, you need to make sure that the weight capacity of these pieces of fitness equipment is large enough to suit that lifter. Most budget home gym equipment will satisfy this need, but you might have to step up with a stronger piece of equipment if your friend is an elite-level lifter.
Size
If you're buying a t-shirt, hoodie, or even knee sleeves for your friend, you'll need to know their size. While you could cleverly insert these types of questions into your conversation with your lifting friend, you may worry about spoiling the surprise. Instead, if you live with your weightlifting friend, you might be able to sneak into their closet for a quick moment to find shoe and apparel sizes. Otherwise, try to ask a mutual friend.
Footprint
You need to make sure the gift you decide on makes sense for the space your loved one has in their home gym. If space is limited, it's probably best not to buy them a bulky functional trainer. Instead, you can look at compact exercise equipment, or even small lifting accessories or apparel.
Gifts For Weightlifters FAQs
What is a good gift for a person who works out?
If you have a friend or loved one who works out, there are many great gifts to satisfy their itch for training. However, narrow down your search by learning their training style. If they're a runner, then some running shoes may be a great idea. However, if they prefer weight training, then perhaps some weight plates or barbells would be the ideal gifts for them.
What is a good gift for someone who lifts weights?
If your friend lifts weights, there are a wide range of gifts to purchase. If price and size is not a problem, you can look into gym equipment like squat racks, barbells, and weight sets. However, if space (or your wallet) is limited, you can look at lifting accessories: lifting chalk, wrist wraps, knee sleeves, or lifting apparel.
What is a good Christmas gift for a lifter?
There are quite a few great stocking stuffers for a lifter during the holiday season. You can look at wrist wraps, knee sleeves, or lifting shoes for a great lifting present. Some larger gift ideas would be free weights like dumbbells, kettlebells, or an Olympic barbell.