We test and review fitness products based on an independent, multi-point methodology. If you use our links to purchase something, we may earn a commission. Read our disclosures.
Garage Gym Reviews pledged $50,000 in fitness equipment to the New York Fire Department – and you can help, too.
Did you know that the New York Fire Department firefighters themselves often pool their own money for the weight equipment in their station's training rooms?
When I learned that, my jaw almost hit the floor.
These men and women are tasked with physically (and emotionally) challenging work. Every day, they can be found climbing skyscrapers wearing extremely heavy gear, moving through burning structures and rescuing people. Being in excellent physical condition is more than expected; it's practically a requirement for the job.
To maintain their fitness, FDNY staff have the ability to exercise right there at the station.
"We're in here at 5:30 in the morning working out, getting our bodies ready, so we can do the work," said Capt. Robert Cefoli of the FDNY. "Our city depends on it. If one of us is the weak link, we're a liability."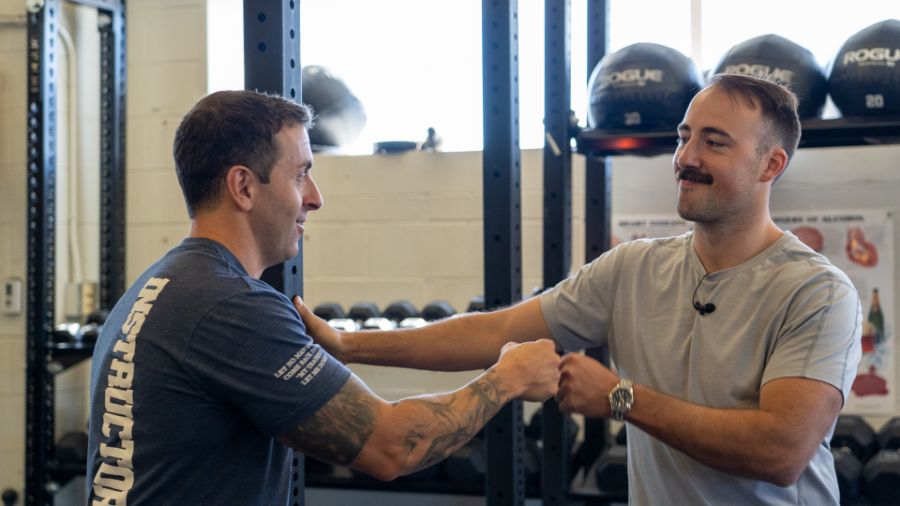 Unfortunately, there is a significant need for equipment at the fire stations. As a solution, firefighters either purchase their own equipment or secure donations of it. And sometimes, the donated equipment is in poor condition.
I went to the Big Apple to visit the FDNY. I got a tour of a training facility where men and women test their skills. I was told that they exercise in rain, sleet, snow, 100 degrees, and freezing temperatures.
"If you hate fitness, this is not the job for you," Cefoli said.
The fitness center at the central training facility I walked through had the equipment I'm used to seeing: Rogue racks, barbells, weight plates, and manual treadmills. It looked pretty decent, and that's coming from a guy who makes a living from building out home gyms.
However, I was reminded that the fire stations themselves – and there are 218 across NYC – do not have such great facilities. Cefoli reiterated that often, the firefighters themselves are chipping in to buy equipment for the station.
I want to change that.
Donate Now
It was an easy decision for us at Garage Gym Reviews to pledge $50,000 to FDNY for their fire station training rooms. If you feel inspired to help, please do so at the link below: