We test and review fitness products based on an independent, multi-point methodology. If you use our links to purchase something, we may earn a commission. Read our disclosures.
There's something to be said for a small device on your wrist that can tell you if you're getting enough sleep, taking enough vitamins, and avoiding overtraining. Fitness trackers definitely have a place in helping people reach their goals–and they can actually give some really good insight into your overall health.
I've used the Whoop Strap 2.0 in the past and am now doing an in-depth Whoop Strap 3.0 review because this really isn't your run-of-the-mill wearable. For starters, it doesn't have a watch face and it doesn't count steps.
But, it does provide some useful tools if you really want to dive into how your body responds to training. And the Whoop has some big-name fans, like two-time CrossFit Games champion Katrin Davidsdottir and pro-wrestler Seth Rollins.
I don't think this is the right device for most people, but for a very niche crowd of people who take their training seriously, the Whoop is pretty awesome.
Why You Should Trust Us
Personally, I and other people at Garage Gym Reviews have tested dozens of these kinds of devices, including the Fitbit Charge 4, the Fitbit Inspire 2, and the Garmin Forerunner 245. Senior editor and CrossFit gym owner Kate Meier also tested the Whoop 3.0 (along with many other fitness trackers) to give her insight.
We both wore the Whoop for weeks at a time, around the clock, to get a good sense of how it performs. Kate used it for weightlifting sessions as well as CrossFit WODs. She slept in it, coached in it, worked out in it, and took her dog for very many walks in it. Together, we got a good sense of what it's like to lean on the Whoop for the info you need to maximize your training efforts.
Related: The Whoop Strap made our Best Fitness Gifts list!
Whoop Strap 3.0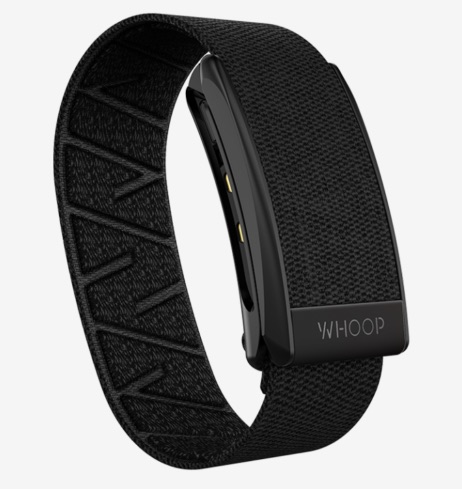 Whoop Strap 3.0
The WHOOP Strap 3.0 collects physiological data 24/7 to provide the most accurate and granular understanding of your body. It's lightweight, waterproof, and features the new and improved 5-day battery life and BLE connect.
A Quick Look at the Whoop Strap 3.0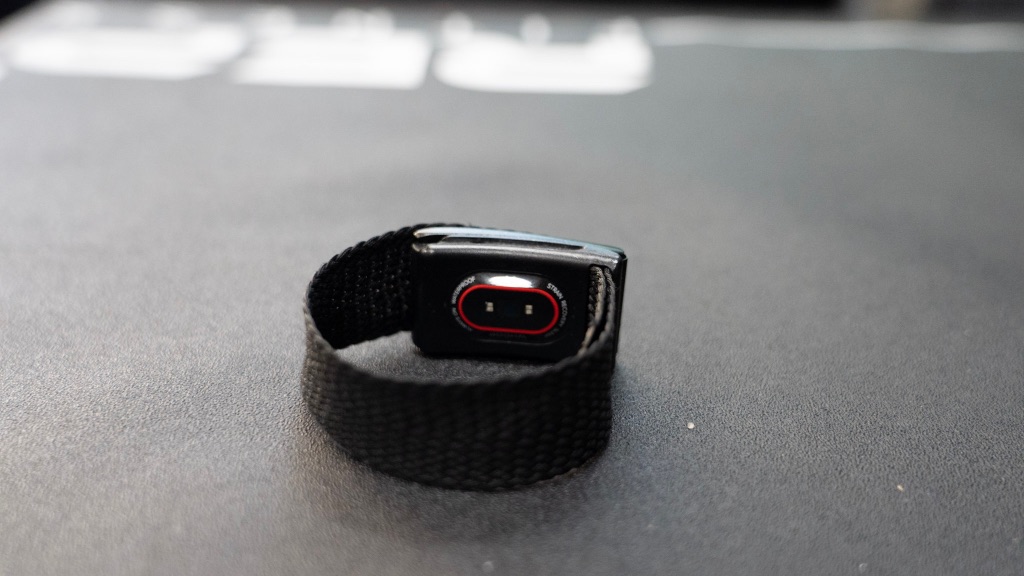 At first glance, the Whoop 3.0 is literally just a piece of cloth you wrap around your wrist and fasten with a clasp. There is no display to give you real-time readouts. But when you open the Whoop app, that's when the magic starts: a look into metrics like heart rate variability, a recovery score, a sleep coach and a strain coach.
Coop's Tips
Recovery and Strain scores are pretty accurate, but don't live and die by them. You still need to listen to your own body, not a watch. The Whoop told me to exercise and my body told me not to. My body wins that argument every time.
Use the Journal function to really get the most out of the Whoop recovery tool.
You can wear the battery pack comfortably, even during workouts, so don't sweat a low battery life.
You need to use the Whoop consistently for the first 4-7 days so it can get a baseline. Don't get discouraged after just a day or two.
Favorite Things:
In-depth look at your body's response to training
A "coach" to tell you when to train and when to rest
Deep dive into sleeping
Durable band with up to 5-day battery life
Comfortable and easy to adjust
App is easy to navigate
Callouts:
No watch face or display for real-time information
No step-counting
You have to sign up for a 6-month subscription instead of paying for the band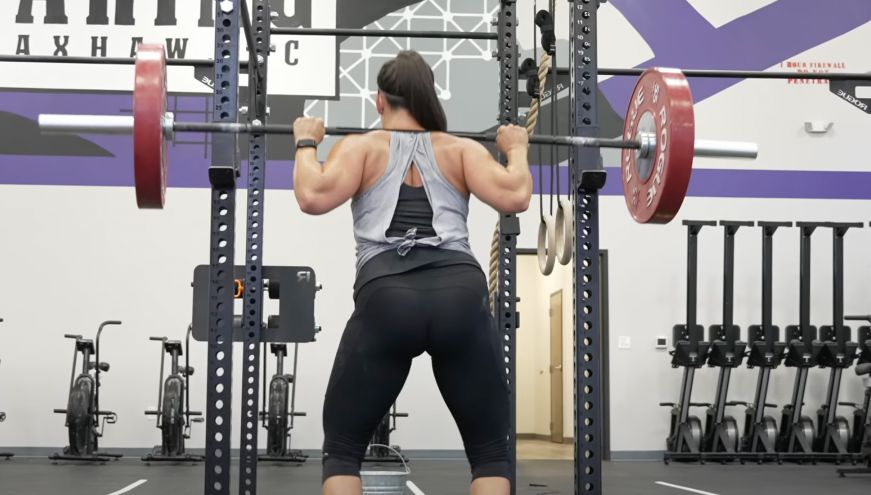 Is the Whoop Strap 3.0 Worth It?
The Whoop Strap 3.0 isn't designed for basic fitness tracking the way some wearables and smartwatches are. And the purchasing structure is a little funky. I'm telling you, this ain't your grandma's fitness tracker.
Great for:
Serious athletes concerned about performance
Hardcore fitness fanatics who want to learn more about their body's capabilities
Those interested in sleep patterns
Not recommended for:
People who want a budget-friendly device
Someone interested in step-counting
Someone who wants to be able to tell time and make calls from their tracker
Using the Whoop 3.0 for Workouts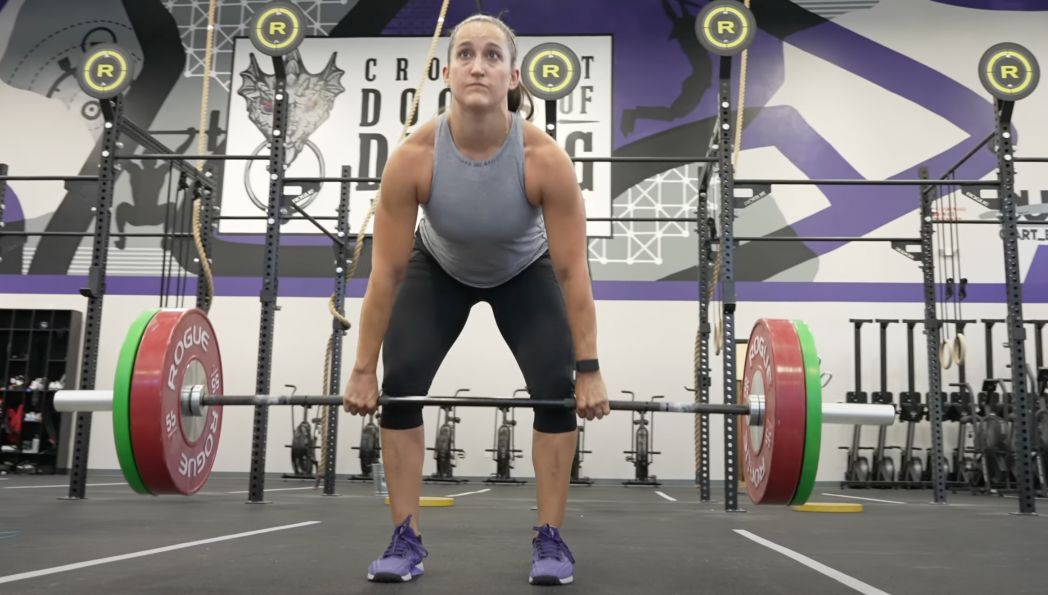 The Whoop doesn't exactly auto-track workouts. Instead, the heart rate monitor is constantly on and tracking your resting heart rate (rhr) as well as how your heart rate climbs throughout the day. Prior to a workout, you have to open the app to tell it that you're about to start exercising and the kind of activity you're going to do (and there are 80+ workout profiles in there, so you will definitely find your activity). If you forget to do that (which I often forgot to do), it's no big deal. You just open the app and add the workout in by telling the app what kind of exercise you did and what timeframe you were doing it.
I can't reiterate this enough: Whoop isn't going to tell you how many steps you took. There isn't a GPS to tell you how far you ran outside or on the best treadmills. However, you can use Bluetooth to connect your strap to an Android or IOS device. You just have to carry your phone with you while you go.
After you log your workout, you can go in and see your average heart rate over that time period, your max heart rate, and an estimate of how many calories you burned. This is then used to calculate your workout strain (more on that below).In principle, this is really cool. But in practice, it can be deflating.
Here's my issue: The Whoop, to me, hasn't really figured out a short HIIT or CrossFit-style workout strain. For example, Kate did an hour-long CrossFit class. Whoop gave her a strain score of 9.3, which falls into "light activity." It wasn't a light activity, but Whoop said she spent 23 minutes at 50-60% of her max heart rate, so it considered her time "low intensity." She, on the other hand, felt zapped after the workout.
From anecdotes like this and what I've read, it appears that this happens because, in shorter time frames, the Whoop doesn't recognize that you have spent enough time in high heart rate zones to get a higher score. So while you feel beat up, the Whoop thinks you're fine.
The good news is that we still get a good workout and we don't actually need a wristband to tell me that. And for longer workouts, the day strain function reportedly works really well.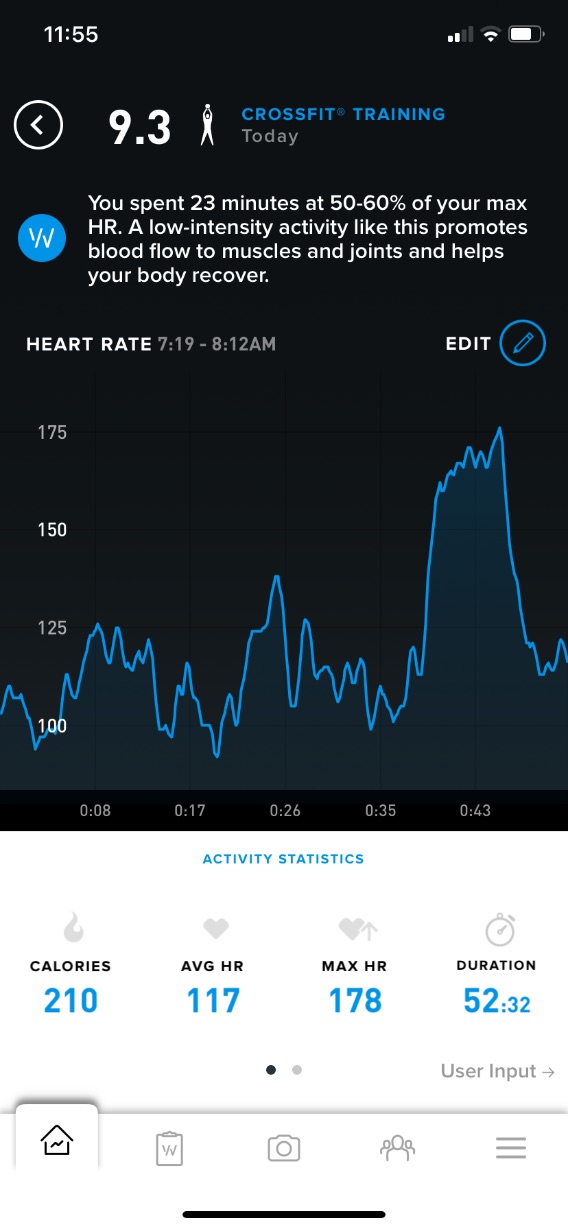 The Whoop 3.0 Battery Life and Durability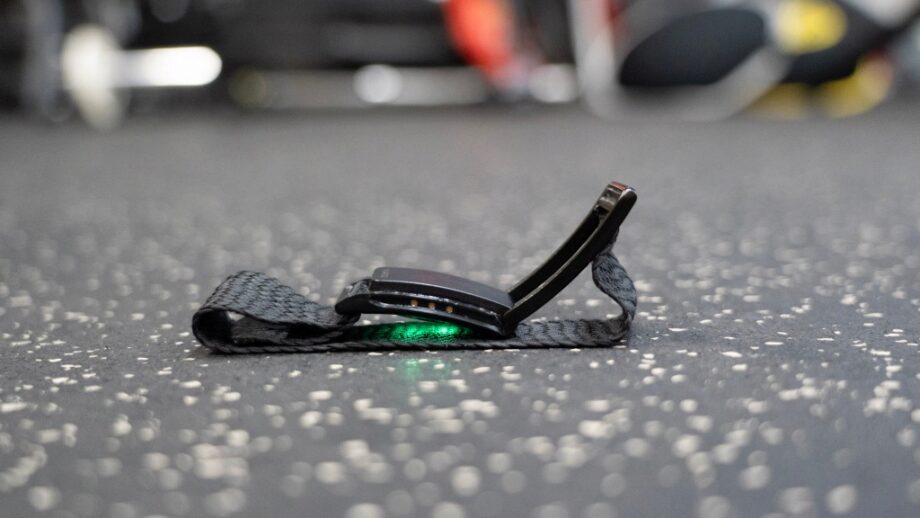 One thing I really like about the Whoop is that you can wear it all day and night, nonstop–EVEN WHEN IT IS CHARGING.
The charging mechanism on the 3.0 is an upgrade from the 2.0. The 3.0 comes with a slide-on clip that will charge the watch while you are wearing it.
Kate had the following to say about the charging process:
"I noticed when I woke up for the gym that the strap was at around 19 percent. I threw the battery pack on it while I was getting ready and drove to the gym. In about 45 minutes, it had reached a full charge. I thought it would be annoying, but I ended up forgetting to take the charger off my wrist and wore it for the entire workout, and it didn't bother me at all." She and I both noticed that the battery would last about 4-5 days between charging.
In terms of durability, the band's water resistance rating is 3ATM or 30m. That's actually lower than most of the other trackers on the market (the Fitbit Charge and Garmin Forerunner have a 5ATM rating). I took off the Whoop to shower, but you technically don't have to. The Whoop 3.0 also has an Ingress Protection rating of 68, which means it can withstand dust and dirt.
The Look and Feel of the Whoop 3.0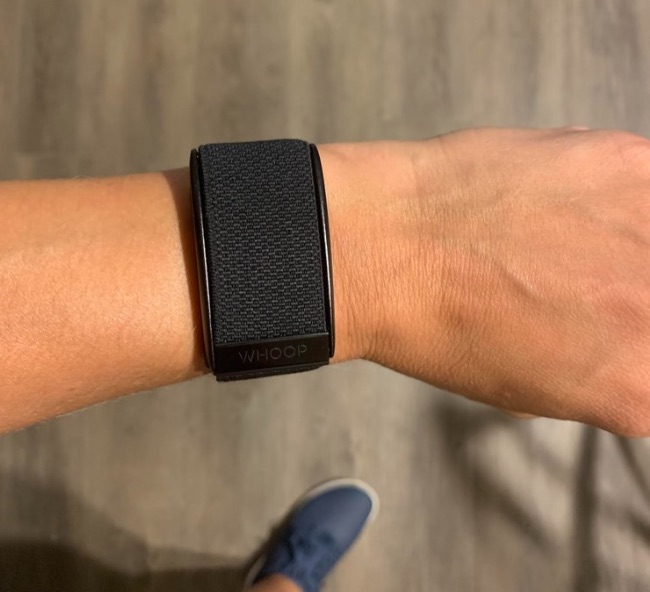 To me, the Whoop actually looks pretty cool. It's sporty and simple. But it's not exactly something you want to wear out on, say, a fancy occasion. Some gadgets, like the Fitbit Luxe, can be dressed up. Not the Whoop. The Whoop is as plain Jane as they come.
Also, it's comfortable. A lot of the silicone bands create friction, especially during workouts. Whoop uses a ProKnit band that is elastic, stretchy, and comfortable. I didn't get that itch that you get from wearing other devices.
The strap that comes included in your membership is a basic black. As of this writing, there are 16 color options, but if you want something other than black, you'll pay an extra $39.
Putting on and adjusting the Whoop is actually a little tricky at first. In fact, one of our testers had to look up a YouTube video just to figure out how to put it on. You have to put the excess strap over and down the sensor unit so the excess is inside the loop, not outside the way your typical watch works. You then fasten the clip, which makes that loop even smaller. So it takes a little bit of pulling and stretching to get the correct length.
And that's it. It's a sensor and a band. There are three little LED lights on the side of the Whoop that, when you double-tap the sensor, will give you an idea of the battery life by lighting up one, two or three lights.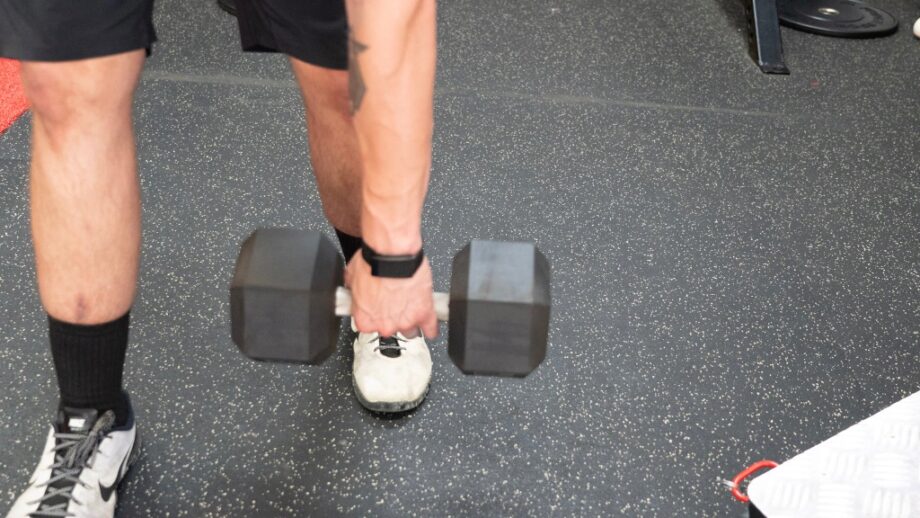 Understanding Sleep, Strain and Recovery
The Whoop Strap 3.0 focuses on three parts of fitness: sleep, strain and recovery. Here's what each of those looks like:
Whoop Sleep Tracker
You wear the Whoop, you go to bed, and you wake up with a lot of cool sleep data. First, you get a sleep score on a scale of 0 to 100. My personal biggest takeaway from this is that–shocker–I don't get enough sleep. But "enough sleep" looks different for everyone. It's not like Whoop strictly just goes by the adage that adults should get 7-9 hours of sleep.
Instead, the app offers you suggestions based on what you want to do the next day: just get by, perform or peak. This is a really cool tool if you pay that much attention to how your sleep affects your performance.
You plugin that you want to "perform" the next day (or have a good training day), and the app will suggest how much sleep you should get. It will also give you suggested bedtimes and waking times. Not that you'll stick to those, but it's a cool feature.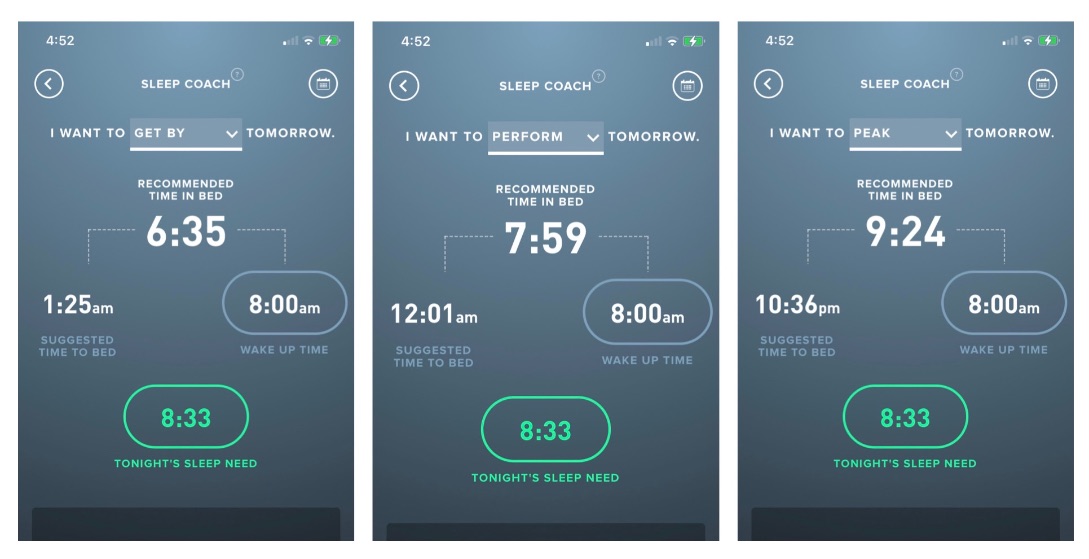 If you open the app to look at your sleep, you'll see metrics like how long you spend in bed, any disturbances you had in your sleep cycle (which Whoop assures you are normal), and even latency, or how much time it took you to fall asleep.
Over time, you can see trends in your sleep performance, like your sleep quality. The hope is that you listen to the Whoop band when it suggests bedtime, which it will literally tell you to do if you turn on your notifications.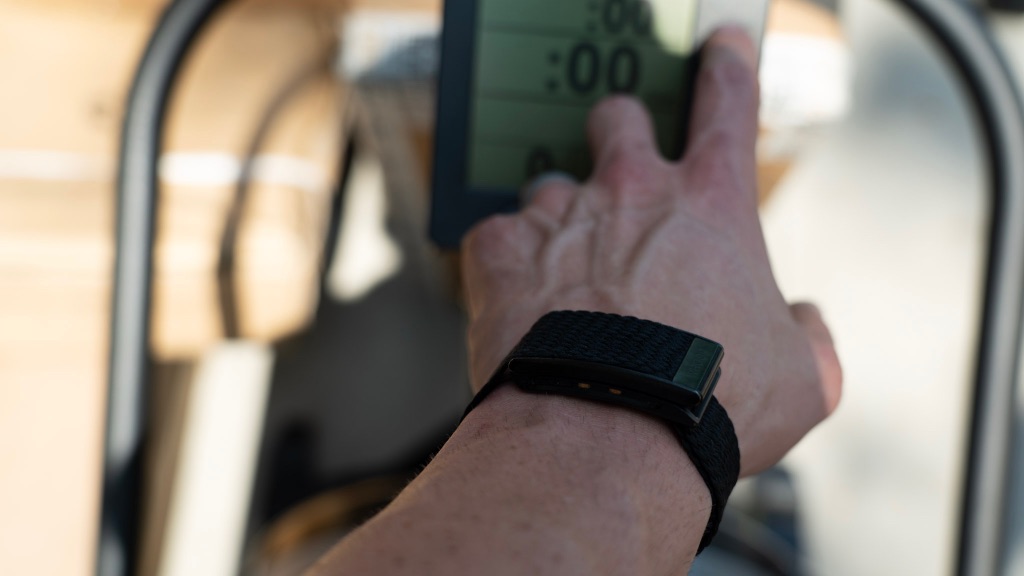 Whoop Strain
The strain feature on the Whoop is really interesting but also at times a little surprising, if not disappointing.
Strain is an indication of how hard you worked during the day, specifically in your workouts. The app collects data and gives you a strain score on a scale of 0 to 21. To get your score, the app takes into account your personal fitness level as well as your heart rate during activity. Using your maximum heart rate, Whoop calculates your personal heart rate zones. Then, it figures out how much time you spent in those zones and BOOM you get a strain score.
In general, this is how Whoop rates your daily strain:
0-10: Light activity
10.1-14: Moderate activity
14.1-18: Strenuous activity
18.1-21: All-out effort
Like I noted above, I don't think that Whoop has gotten a handle on this 100%. There were some workouts where I felt the strain score was accurate, and somewhere I was like, "You've got to be kidding, I definitely worked out hard today."
But also, log more than just your actual workouts. If you take a walk, put it in there. Kate is a CrossFit coach and spends hours on her feet every day. She would log her coaching time (there is a "coaching" activity option in Whoop). Whoop will take all those activities into account to calculate your total day strain.
Whoop Recovery
Finally, the recovery function basically lets you know how your body is doing. You'd think you could figure that out on your own, but technology suggests that it needs to help us. This is another area where I think Whoop has gotten it MOSTLY right. Both Kate and I felt that our recovery scores were usually pretty accurate. However, Kate said she had a day or two where her Whoop said she was recovered and ready for exercise, and she said, "Nope!"
Basically, use the Whoop as a suggestion, not a rule.
Every day, you get a recovery score from 0 to 100. This indicates whether you are ready to take on more strain. The app will tell you if you're ready for a hard workout, moderate effort or even if you just need to take a rest day.
To calculate your recovery, the Whoop looks at your sleep quality as well as your heart rate variability, respiratory rate and resting heart rate.
When it comes to health metrics, it seems like heart rate variability is gaining some momentum for a good measurement of how bodies respond to stress. A report from Harvard Medical School suggests that knowing your heart rate variability can actually motivate you toward a healthier lifestyle. A low HRV, the report states, has been associated with a higher risk of cardiovascular disease or even death.
So, you might want to pay attention to that. Fitness tracker manufacturers certainly are, as most newer products of a decent value offer HRV tracking.
Anyway, breaking down your recovery score in Whoop looks like this:
Green: Recovery score is at 67% or higher, which means your body is ready to take on more strain.
Yellow: Recovery score is between 34 and 66%, which means your body may be able to take on a heavy training load, but performance might be compromised.
Red: Recovery score is under 33% and you should either do low strain activities or rest.
What's really cool is that the Whoop will start learning your habits and patterns (especially if you use the Journal feature), and it will tell you what helps you recover best. For example, if you're taking supplements, and Whoop notices an association between the days you take them and how you recover, it might point out, "Your recovery scores are higher when you take B6."
What Does the Whoop Strap 3.0 Cost?
Right off the bat, when you go to order the Whoop, you can tell it's different from other devices. Technically, you don't buy the strap (Whoop says the strap is "free"); instead, you "join" with a membership. A Whoop membership costs $30 a month with a minimum 6-month commitment. You can also choose pricing options like a $288/year membership (which is $24/month) or an 18-month membership for $324 (or $18/month).
My advice is to do the six months to see if you're even going to really use the strap enough to justify the cost. I know a lot of people who love it at first and then burn out after a few months.
The shipping is quick, as I got mine within a week of ordering. Included is the strap, charging clip and charging cord.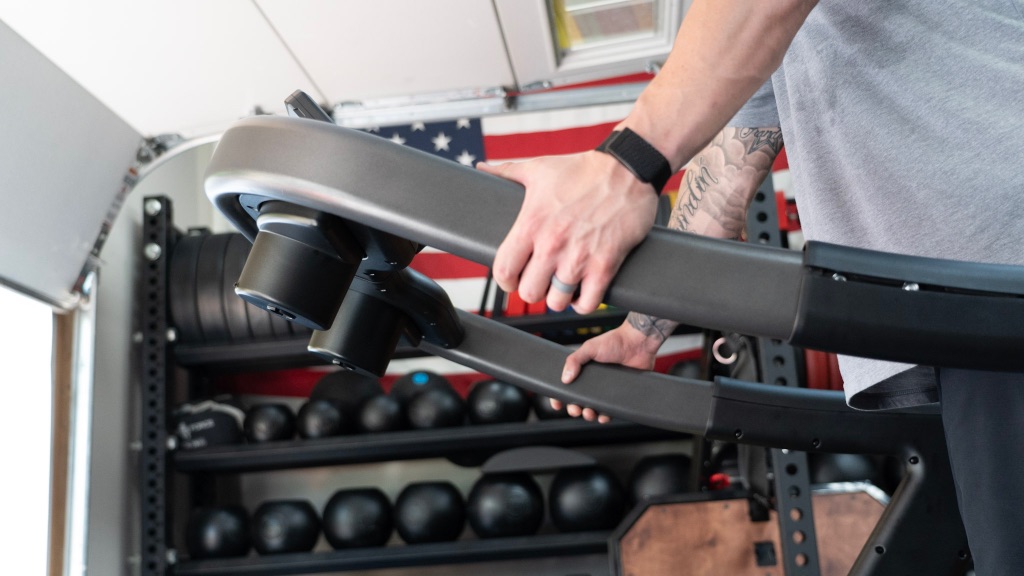 Using the Whoop Journal
If you really want to get the most out of the Whoop experience, then using the journal is a must. This means more than just jotting stuff in there for your reference; the app actually uses what you input to determine your wellness habits and how they affect things like recovery.
Whoop previously did a "User Input Survey" to collect information like how you felt when you woke up or how much screen time you had. The most recent update to Journal allows the app to get way more granular and specific about your behaviors.
The app asks you daily questions about the previous day, like:
Have any alcoholic drinks?
Take anti-anxiety medications?
Use CBD oil in any form?
You won't see the benefits of the journal immediately, because the app needs time to actually find patterns in your performance and your behaviors. Eventually, though, as many Whoop users report, the app calls out when you're on the right path and when you need to course correct.
Whoop 3.0 Specs
| | |
| --- | --- |
| Size | 1 inch wide, long adjustable strap |
| Weight | .64 ounces, 1.16 ounces with battery pack |
| Water-resistant | 3ATM or to 30 meters |
| Sleep tracking | Yes |
| GPS | No, but can pair with phone |
| Workout profiles | 80+ |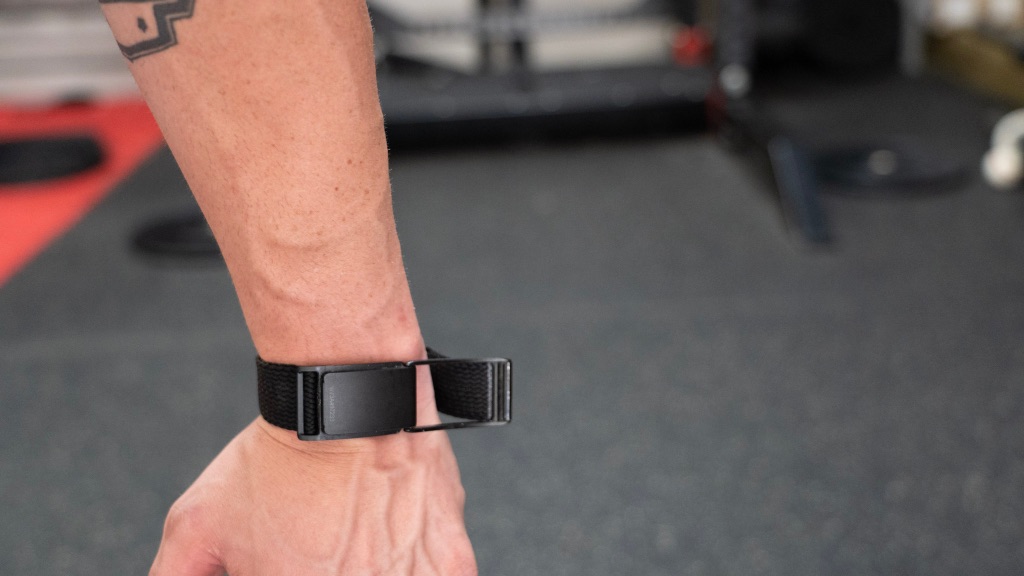 Warranty and Return Policy
Most fitness trackers, including the Whoop 3.0, have a one-year warranty. That's standard. And I haven't read many reports about the strap itself having any kind of issues. By the time the sensor wears out, there's probably a new iteration coming out anyway.
In terms of return policy, if you try it for up to 30 days and don't like it, you can cancel your membership and return the strap and get a full refund, minus the shipping costs of the strap. To be eligible, you have to request the return within 30 days of when your strap was delivered.
Other Customer Reviews
Most of the reasonable criticisms I've seen from people include difficulty pairing the strap with a smart device. I didn't have any issue with that, but I'm not ruling it out as a possibility. It's technology, and it's not perfect.
Also, as Kate and I both found, the strain report doesn't always feel accurate, and that seems to be a theme among the gripes. Again, this isn't a device to live and die by. It's a tool you can use to help your training.
Final Verdict of Our Whoop Strap 3.0 Review
I've used the 2.0 and now the 3.0, and I can definitively say that there is a segment of the fitness world who will love this device. For most of us, it's cool for a bit, but not a long-term tool we constantly look to. I do think people who take their training and wellness seriously can get a lot out of it.
Full Rating
Whoop Strap 3.0
There's something to be said for a small device on your wrist that can tell you if you're getting enough sleep, taking enough vitamins and avoiding overtraining. Fitness trackers definitely have a place in helping people reach their goals–and they can actually give some really good insight into your overall health.I've used the Whoop Strap 2.0 in the past and am now doing an in-depth Whoop Strap 3.0 review because this really isn't your run-of-the-mill wearable.
Product Brand: Whoop
Product Currency: $
Product Price: 258
Product In-Stock: InStock
Whoop Strap 3.0 FAQs
Is the Whoop Strap worth it?
The answer to this is: It might be. The cost is about $30/month, which can add up to be much more expensive than even the top-of-the-line trackers like the Apple Watch, depending on how much you use it. You need to look at this as a recovery tool, not a fitness tracker.
If you're really serious about getting the most out of your workouts and need a solid performance assessment, Whoop delivers. If you just want to count steps, this ain't it, chief.
How does a Whoop Strap work?
It all comes down to your heart rate, essentially. Whoop measures your heart rate around the clock, including specifics like heart rate variability. It uses that to assess the quality of your sleep, like how much time you spend in REM and other sleep stages. Whoop measures your heart rate to determine how hard your workouts are and how your body is recovering.
Is Whoop better than Fitbit?
Not better, not worse, just different. Both devices have something to offer to the right crowd. Both can connect to an iPhone or Android, both can help you meet your fitness goals. A Fitbit offers the basics plus a lot more. It will nudge you to get moving, give you instant feedback on steps and activity, and measure your sleep.
Whoop won't count your steps, can't tell you the time, and won't send you reminders to be active. Instead, it's a tool you can use to maximize your performance.
Amazon released the Halo strap, which is pretty similar and more affordable than the Whoop. I haven't used it yet, but it looks to be a bit of a knockoff, even down to the subscription-based membership.