We test and review fitness products based on an independent, multi-point methodology. If you use our links to purchase something, we may earn a commission. Read our disclosures.
Whether you just purchased a Peloton Bike or are feeling less than enthused about your current workout regime, you'll want to grab a q-tip and clean the wax out of your ears to hear what I have to say about this hyped-up interactive programming.
In this Peloton app review, I'll give you the 4-1-1 on everything from the classes down to the music choices. Being a straight shooter is my specialty, so you can feel confident I'll actually tell you if I think this is one of the best personal training apps.
176 Peloton Workouts Completed
Our team at Garage Gym Reviews is full of fitness enthusiasts, certified personal trainers, USA Weightlifting coaches, CrossFit Level 1 trainers, and former D1 athletes. It's safe to say that we know fitness. We've tried everything from personalized workout solutions like Future, to strength-centric programming like Juggernaut.
Along the way, you know we had to try the ever-popular Peloton app, and try it we did––I completed 176 Peloton workouts over a seven-month span. Let's take a closer look at all the ins and outs of this cult favorite to see if it might work for you.
Peloton App: The Golden Child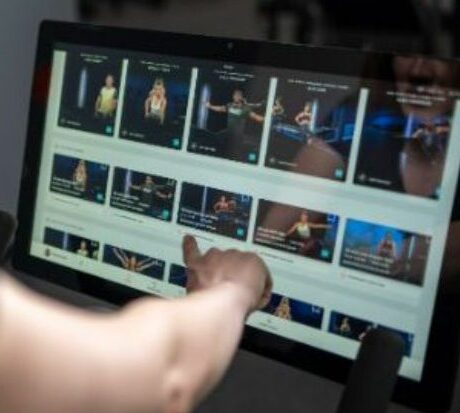 Product Highlights
World-class workout classes
Variety of fitness routines
On-bike and off-bike workouts
Don't need a Peloton bike to sign up for the app
Pros & Cons
Pros
World-class programming
Not just bike workouts
Can be used all over the world
Keeps tracks of all training metrics
Train from the comfort of your own home
30-day free trial
Cons
Costs $39 per month
Required to access Peloton Bike's features
Bottom Line
The Peloton app is one of the best training programs we've come across on any piece of exercise equipment.
A Quick Look At The Peloton App
For those non-cyclists who are reading (aka me), the name of the app, Peloton, is very intentional. A Peloton is the "main group of cyclists during a race," which I embarrassingly did not know until the past Summer Olympics. Hey, the more you know. Anyway…
How Does the Peloton App Work?
The Peloton app can easily be downloaded from the Apple App Store or via Google Play. Once you've downloaded the app, you'll be able to sign up for a free trial of the app (first time users only). Once you've determined you'd like to subscribe to the app's programming, you can pay in monthly or yearly increments.
You'll be able to choose from a wide variety of classes and enjoy both live and on-demand options. It is worth noting that you'll pay a higher subscription fee to use the Peloton app with a compatible product, like the Tread, Bike and Bike+, Guide, or Rower. This is because you get additional features that you cannot utilize with just the app on your phone.
My Tips:
Not sure if you'll love the Peloton app? No worries, there is currently a 30-day free trial for new app users.
The app-only membership allows for just one user profile, so if you're looking for something to fit the whole family, try the all-access membership for up to five profiles.
My favorite class of all time? The Lil Wayne Treadmill Run from Robin Arzón.
Pros:
Popular music is integrated within the classes
Owning a Peloton Bike, Tread, or the Peloton Guide isn't necessary to use the app
Engaging instructors
Wide variety of class types
Workout challenges offered each month
Join daily live classes
Can connect with your Apple Watch
Cons:
All-access membership is $44 per month (This is for the Bike, Tread, and Guide only)
Leaderboard is only available with all-access membership
Pre-loading classes uses up a ton of space on your device
Barbell classes are virtually non-existent on the app; most strength options use dumbbells
Is The Peloton App Worth It?
Although I'm a proud Peloton enthusiast, I know there will always be people who will prefer something different. Here's my honest take on who should give this a try and who should look into a different interactive programming option.
Great for:
People who own a Peloton Tread, Bike, or Guide
Individuals who are always on the go
Those who don't own a Peloton machine but love interactive programming
Beginners and advanced fitness enthusiasts alike
Not recommended for:
People who don't want to pay a monthly subscription fee
Individuals who prefer programming their own workouts
Those who want to exclusively do barbell training
Those who like a more serene workout experience.
Peloton App Specs
Price per month
App membership: $12.99
Guide-only membership: $24 until start of 2023
All-access membership: $44
Types of classes available
Bike, Bootcamp, Walking, Cycling, Stretching,
Tread, Bootcamp, Running, Meditation, Outdoor, Yoga,
Strength, Boxing, Pilates, Barre
Avenues to access
Peloton Tread, Tread+, Bike, Bike+, Guide,
and App available through Google Play or the
Apple App Store on any smart device
Number of Members
Over 5.9 million people
Number of classes
Thousands of on-demand classes with
new ones added each day
A Peloton App Skeptic Turned Believer
Back in March of 2020 when the world felt like it was on fire and everything seemed so uncertain and unsolvable, there was one conundrum I knew I had to find the solution to: "How in the Davy Jones' locker was I going to get my daily workout in?"
I know what you're thinking–why was this 20-something so concerned about that of all things? Well, I, like pretty much every other living human at this time, was crammed into my home, which for me, was a shared apartment in my college town.
I was finishing up my senior year and I had to find a way to avoid going bonkers. With every gym in town rightfully closed (and me not having the space for a home gym), I decided to begrudgingly download the Peloton app. Up until that point, I had been a staunch barbell/dumbbell user and former D1 college soccer player: I expected the classes Peloton offered weren't going to be challenging enough for me.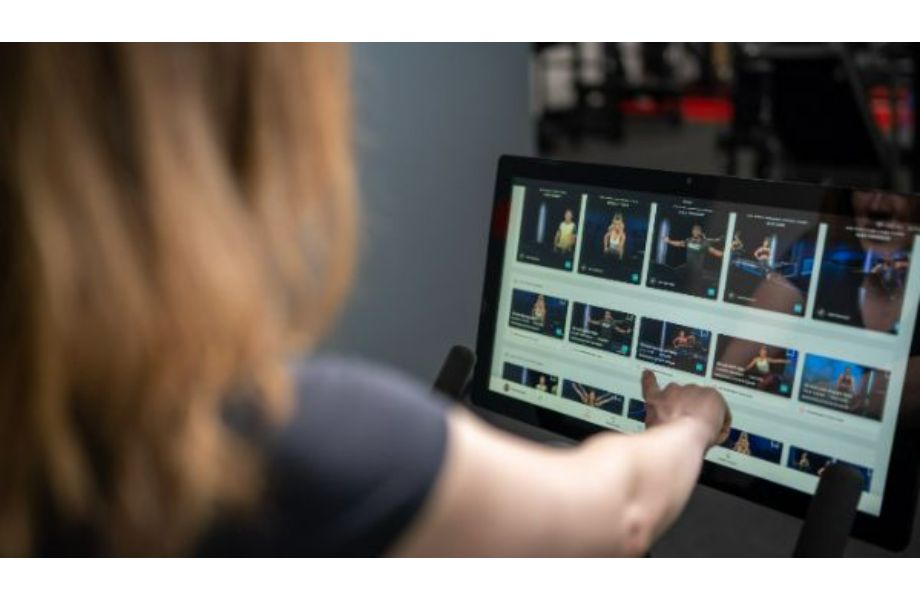 Luckily, I was proven wrong.
For starters, I obviously couldn't afford to purchase a Peloton Bike or Tread at the time, and that luckily isn't a necessity to use the app. For $12.99 per month, you get one user profile, which you can access on pretty much any smart device that has app capabilities. If you are someone who has the Bike or Tread (or new Guide), you can purchase the monthly all-access subscription for $44 and create up to five separate user profiles.
RELATED: Best Exercise Bikes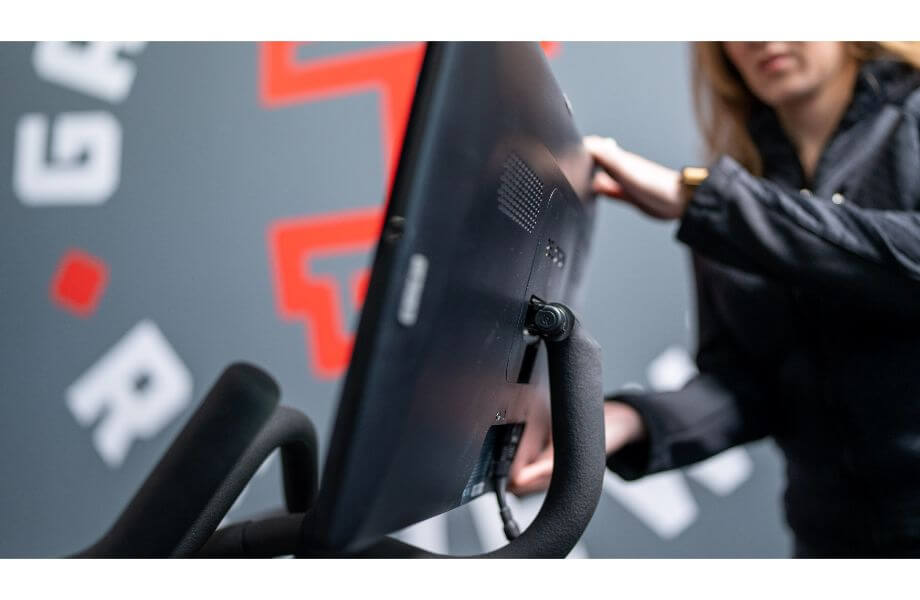 With my singular pair of beat-up dumbbells (lol, don't clown me), I was ready to get started on a class or two. I like that you're able to filter the classes within a specific category based on things like length, instructor, type of class, difficulty level, and music. I feel like this makes the experience feel more customizable, and the system is user-friendly.
After taking a few different types of classes, I quickly realized who my favorite instructors were: Robin Arzón, Jess Sims, and Becs Gentry. Each has their own unique style. Robin is a no-nonsense type of instructor that encourages you to push yourself. Jess is a bubbly, strong, and motivating person. Something she loves to say in her classes "How you do anything is how you do everything," which has stuck in my head like glue since.
And Becs is a marathon runner, but coaches everyone through tough long-distance bouts with fun stories in her steady, British accent. I was sold on the Peloton experience from here on out, and honestly feel like they walked through the pandemic alongside of me, even though they have no clue I exist.
Types of Classes Offered
The depth and breadth of the classes offered by Peloton within the app are honestly impressive. Here are the broad categories you can expect to see:
Bike Bootcamp
Walking
Stretching
Tread Bootcamp
Running
Meditation
Outdoor
Yoga
Strength
Boxing
Pilates
Barre
Diving into these classes a little more, they all have viewing components to follow along with except for the outdoor option, which is actually my favorite. Unlike other well-done interactive programming apps like iFIT, Peloton actually has a guided outdoor running, walking, and jogging experience. Since you'll obviously be paying close attention to the trail or road in front of you (or at least you should, I don't want you to get run over, internet stranger), this option is audio-only.
While that may not seem like the most thrilling thing ever, I actually found it more motivating than I expected. If you're worried about the instructors mindlessly blabbering the entire time, they don't. Well-chosen music is combined with helpful cues to pick up the pace or slow it down. Some of the instructors do like to talk more than others, but usually they are telling related anecdotes or just being encouraging. I suggest giving each of the instructors a try and seeing what meshes best with your own personal workout style.
Since this option is outside, they use RPE, or rate of perceived exertion, to help you determine how much effort to give. I find this cue to be helpful, because you can keep track of how hard you're working and make sure you're giving the appropriate amount of effort.
If you're interested in doing a treadmill workout but don't have access to one, the instructors still encourage participants to get it done outside, which, I think, is an inclusive touch. I understand that they're a brand trying to sell exercise equipment, but it still is vaguely wholesome to have them care about you working out and moving your body.
Cycling
If you purchase a Peloton Bike or Bike+, you're likely going to splurge for the All-Access membership because it is the largest draw when it comes to the bike. The experience is very integrated and reminds me of Soul Cycle or Flywheel classes but at home. If you're into the rah-rah of encouraging instructors and a feeling of camaraderie with other cyclists, you'll likely enjoy this. However, if you're more into a quiet workout experience, you might do better with something like JRNY's Around the World programming, since you're cycling without an instructor babbling.
I personally enjoyed the classes and think there is a lot of variety depending on the type of ride you're looking to have. Whether you want to do intense intervals or jam out to some great music with a straightforward ride, I feel like there is an option for almost everyone.
Music And Specific Features
Hands down, with no competition in the rear view, Peloton has the best music on a workout app. They have clearly pulled up with a boat-load of cash to get the rights to play popular music in their classes. However, it really works. Peloton offers specific, artist-based workouts for music lovers of pretty much any genre. Some notable artists include Taylor Swift, Beyoncé, Doja Cat, The Beatles, David Bowie, Usher, and a TON more.
I found this to be such a nice feature because I didn't need to stress about changing the song in the middle of my workout. I was able to just click play on the class and enjoy the movement and music without extra stress. Whether you're into hip hop, Latin music, alternative, or country, there is a class with a great playlist for you.
I also appreciate that Peloton goes out of their way to honor different cultures and groups of people through their class options. Under the "Collections" tab on the app, you can find a variety of workouts for pre- and postnatal people, family, travel, different heritage months, and Pride.
Metrics
Depending on the type of class you choose, you'll be able to see a variety of different stats about your workout. Expect to view some of the following:
Pace per mile (Running, walking, or jogging classes only)
Distance traveled (Available for most cardio classes)
Heart rate (If you're wearing a connected Apple Watch or heart rate monitor)
Calories burned
Output (Bike only)
Incline
Total elevation
Cadence
Resistance
Speed (Bike and Tread)
Community
If you're someone like me who only has the app version of the Peloton, the community aspect is definitely diminished. If getting a gym membership experience (of working out with others who can see your progress) is important to you, get the All-Access membership.
Back when the Peloton app was newly launched, the instructors would shoutout particular members participating in the live workouts for hitting various milestones, like 100 runs completed. These days, there are so many people in the live classes that it really isn't feasible for them to do this with such frequency anymore.
If you're an All-Access member, you'll be able to give your fellow workout participants virtual high fives during classes and see other people's progress via a leaderboard. I don't really care to see how some random person in Arkansas is doing on their cycling bike, so the lack of access (in this case) doesn't matter to me.
Peloton vs. iFIT
iFIT
As much as I love Peloton's programming, I do still think iFIT has a solid platform. If you're into more outdoorsy-based classes where you traverse across the globe on your screen, iFIT might suit you better. If you're looking for fun playlists with engaging instructors, you'll probably prefer Peloton. Check out the specs and decide for yourself:
Programming:
Peloton
iFIT
Price:
App only: $12.99 per month
All-Access: $44 per month

Family plan is $44 per month or individual plan is $180 per year
Number of users:
Over 5.9 million members
6.1 million members
Compatibility with:
All Peloton machines, plus all smart devices with capacity to download apps
Select NordicTrack, Nautilus, and ProForm machines; plus all smart devices with capacity to download apps
All in all, I think both iFIT and Peloton are quality, digital membership apps for pretty much anyone who is interested in fitness (in any capacity). Giving both a try to see what works for you is likely the only way to know what you'll prefer. Although I'd always pick to use the Peloton app (after extensively trying both), you know what they say: different strokes for different folks. Find what works for you.
Customer Reviews
On the Apple App Store, the Peloton app has an average score of 4.9 stars out of 5 with over 649,000 reviews. Now that is a resounding affirmation that this is indeed, a well-constructed app. Most reviewers raved about the instructors, as well as the large variety of music selection, and frequently added classes.
Although there weren't many really negative reviews, someone complained quite a bit about the various instructors' explicit language (spoiler alert: Peloton has a feature where you can filter out these classes if you're not into cursing).
Final Verdict Of Our Peloton App Review
I really can't say enough good things about the Peloton app. I know some people prefer to work with a barbell 24/7 (I can't blame you) or want to program their own workouts, but if you're in a bit of a fitness rut, I encourage you to give this app a try. Heck, just do the 30-day free trial and see what you think—you might be surprised.
Peloton App Rating
Peloton App
In this Peloton app review, I'll tell you all the information you need to know about this popular interactive programming to help you decide if it's worth the cash.
Product Brand: Peloton
Product Currency: USD
Product Price: 12.99
Product In-Stock: InStock
Peloton App FAQs
How much does the Peloton app cost?
Just getting the Peloton app membership is $12.99 per month and is limited to one user profile. For more than one profile, you'll need to get the All-Access membership, which allows for up to five user profiles and is $44 per month.
What do you get with the Peloton app?
With the Peloton app, you get access to thousands of on-demand classes. Choose from options like full-body strength training, bike bootcamp, or even yoga.
What type of workout classes does the Peloton app offer?
Within the Peloton digital app, you can find a variety of options like pilates, yoga class, HIIT bike workout, bodyweight, running classes, strength workouts, and spin classes. Don't have access to the Peloton Tread or Bike? No worries, you can easily follow along with the Peloton instructors in your living room from your iPhone, a Roku streaming device, or smart TV.
Do the Peloton on-demand workouts work with Android devices?
Yes, you can view these at-home workouts through Android or Apple devices.