We test and review fitness products based on an independent, multi-point methodology. If you use our links to purchase something, we may earn a commission. Read our disclosures.
Being a tall person is an odd experience. People either think you're in the WNBA or that you're just waiting around to reach the last box of crackers on the top of the shelf at Walmart for them. After a lifetime of bumping heads on too-short beams, and having our feet hang over the edge of the bed at night, it's time for us to enjoy things that support and accommodate our height— especially fitness equipment.
Finding the best treadmill for tall runners was a tall task (pun was absolutely intended). After doing a deep dive on some of the most popular cardio machines out there, I've compiled my top treadmill picks for all the certified leggy individuals of the world.
Garage Gym Reviews Staff Writer Anthony O'Reilly is a 6-foot 3-inch man, and I'm a 5-foot 9.5-inch woman. We know firsthand it isn't the easiest to find a treadmill that works with your lengthy stride or has adjustability to make your run more comfortable.
For the tall folks: We're here to help. After thoroughly researching specs and testing dozens of treadmills ourselves, we've compiled our top six best home treadmills for tall runners. Enjoy, and happy trails to all you beautiful giants.
6 Best Treadmills for Tall Runners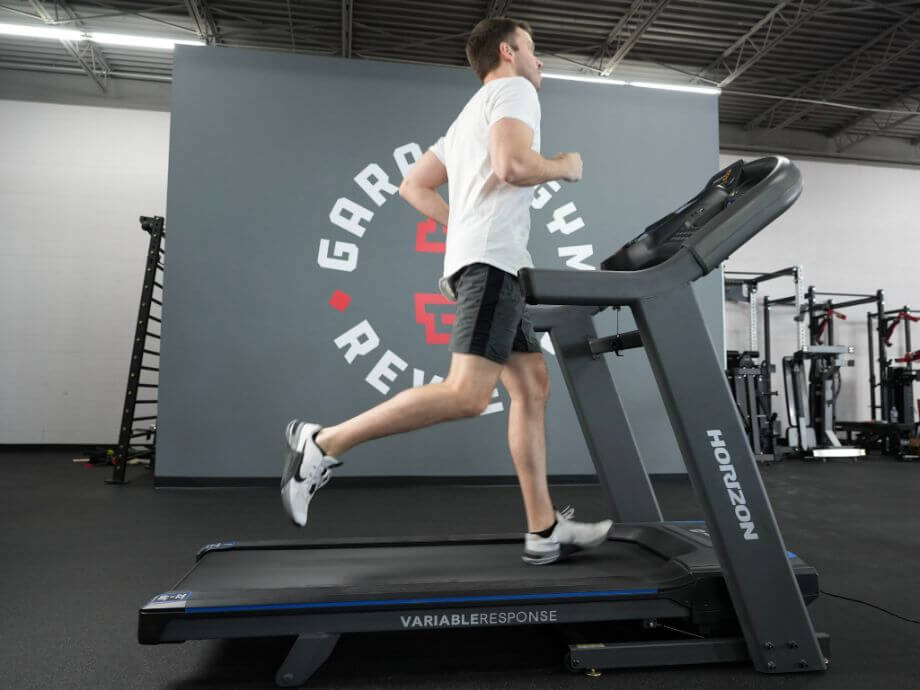 Overall Best Treadmill for Tall Runners: Horizon 7.4 AT Treadmill
Good for: People who want a sturdy treadmill to support their long strides while running.
For tall runners who are tired of short deck lengths and weak motors, the Horizon 7.4 AT treadmill is here to save the day. I love this machine's oversized surface at 22 inches by 60 inches, because it provides ample space for interval training, sprint series, and regular long runs. If you've ever been to a regular gym like the YMCA or Planet Fitness, the decks on the commercial treadmills at places like those are usually the same size as the 7.4 AT.
Plus, both the weight capacity of 350 pounds and the powerful motor of 3.5 CHP are well above the industry standards for a good treadmill. These features make me feel reassured about the level of durability of the 7.4 for those who are taller and possibly heavier. Horizon clearly believes in the quality of their machines, because it has both a lifetime frame and motor warranty.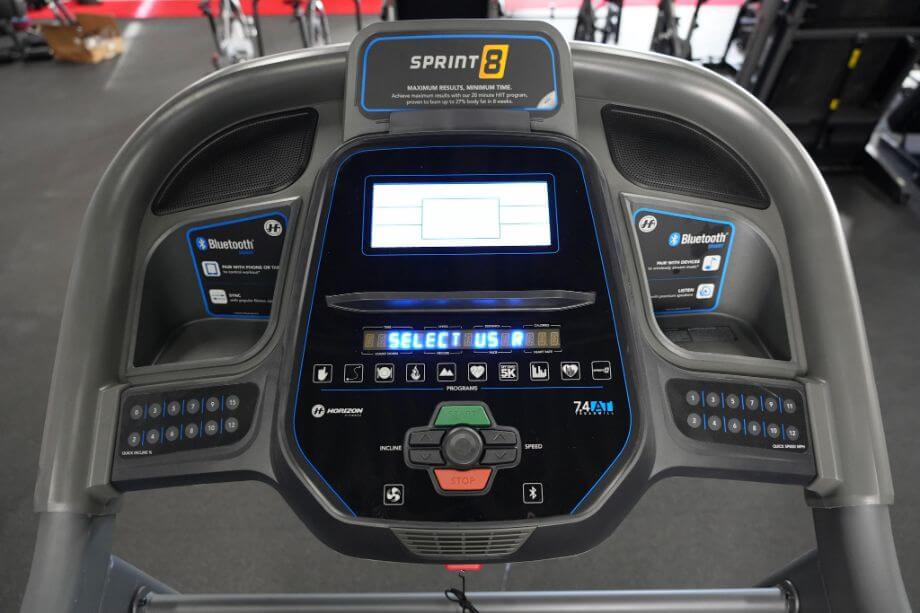 For $1,600, I do wish the 7.4 AT came with an HD touchscreen like others in its price range. However, if you want to watch Netflix or interactive programming, there is a device shelf above the LCD monitor to store your phone or iPad. If the Horizon 7.4 is slightly too much for you, check out the Horizon 7.0 AT treadmill, the cheaper iteration.
It's also worth noting that like a lot of the other best treadmills for tall people, the Horizon 7.4 has a large footprint. You'll need to make sure you have the appropriate amount of room to accommodate it in your home gym, even if this is a folding treadmill.
Read our full Horizon 7.4 Treadmill review.
Best Treadmill for Tall Runners Under $1,000: Sole F63
Good for: Individuals who want a generously sized treadmill without a large price tag.
Under $1,000 and an ideal 20-inch-by-60-inch running surface? Count me in! The Sole F63 is on the more affordable side of treadmills and has a lot of the quality components you'd expect to see on a higher-end machine. The steel frame of the F63 has a lifetime warranty, which should clue you into the durability.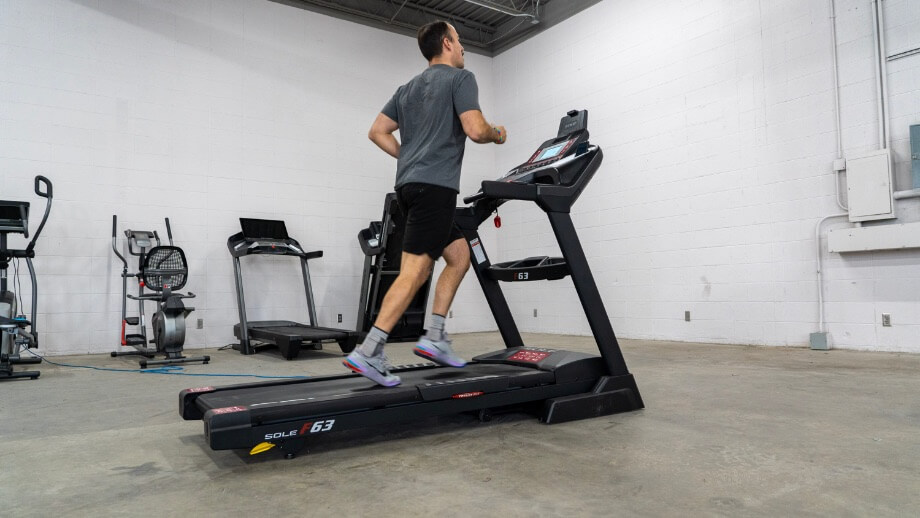 Also: Something that is thrilling as a tall person? The cooling fan on the F63 hits you in the perfect spot! Coworkers who are shorter than me complained it was too high up, but I found it to be just right. I thought it was so exciting and you might, too, because hey, who doesn't appreciate some nice, well-placed air while sweating?
Plus, the 3.0 CHP motor can support runners as can the above average weight capacity of 325 pounds. Like a lot of sturdier treadmills, the Sole F63 has a large footprint. While there are wheels (and folding capability) to help you move the treadmill, you may still struggle to do so solo because it weighs over 250 pounds.
Although this treadmill is a great deal and a good match for tall people, it is worth noting there isn't an included touchscreen or any crazy fancy features. You'll be using an LCD screen to view the included preset workout options and metrics like the number of calories burned and distance traveled.
Check out our entire Sole F63 treadmill review.
Best Treadmill for Tall Runners with Incline and Decline Training: Bowflex Treadmill 10
Good for: Exercisers who want to switch up their workout while running on the treadmill.
Not only does the Bowflex Treadmill 10 have a 22-inch-by-60-inch deck (which is ideal treadmill for tall runners), but it also has both incline and decline features. If you're someone who enjoys simulating outdoor running conditions—like going up or down hill while in the comfort of your AC—you'll love the Treadmill 10. With a -5% decline to a 15% incline, the T10 allows you to customize your workout to suit your preferences.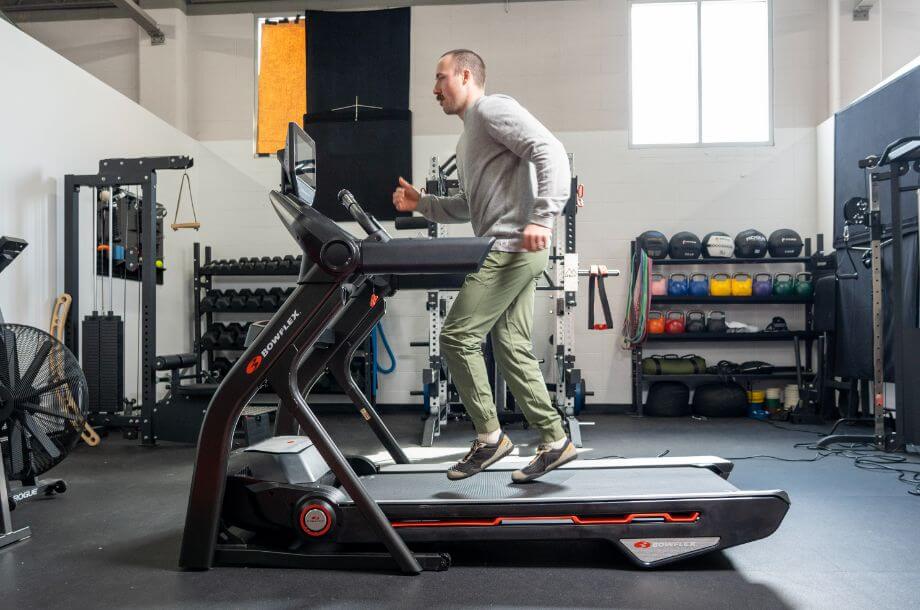 Although I love a nice included touchscreen for programming, the Bowflex 10 only has a 10-inch screen (although other Bowflex treadmill iterations have larger ones). However, this screen is adjustable (cue angels coming down from heaven). This is a great feature for taller people to have on their treadmill to avoid craning their necks unnecessarily.
Also, for just $89, you can avoid a mental breakdown! That's right kids, for just under $100 you can avoid angrily spending an entire day trying to assemble this 323-pound treadmill. My suggestion? Either pay the Amazon assembly fee or guilt trip your friend into helping you do it. Don't say I didn't warn you. You won't want to go at this alone.
Want to learn more? Read our full Bowflex Treadmill 10 review.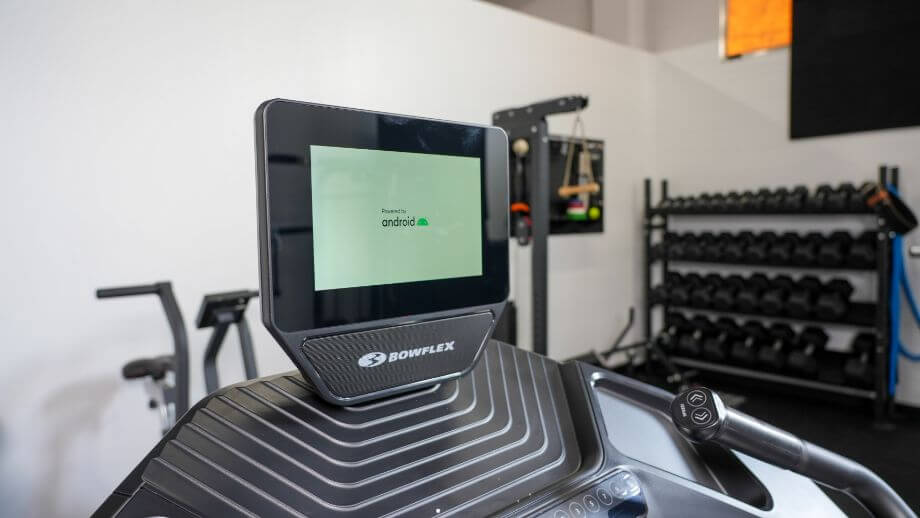 Best Treadmill for Tall Runners with Interactive Programming: ProForm Pro 9000
Good for: Technology gurus who want programming to change up their regular runs.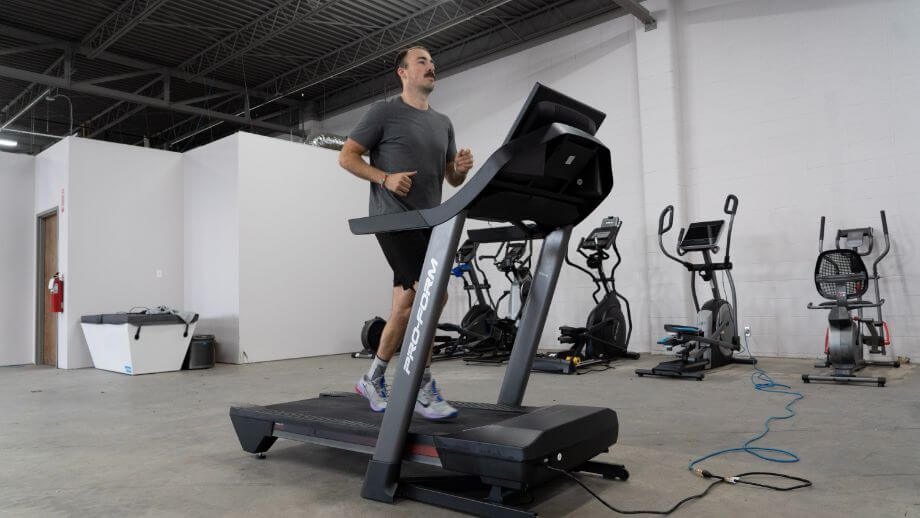 Like NordicTrack treadmills, ProForm machines are compatible with iFIT because both brands are owned by the same holding company. The ProForm Pro 9000 has a 22-inch, interactive touchscreen with which to view classes on. Besides workout programs that feature cardio-based workouts like running and rowing, you can also expect to see strength training options, yoga, pilates, HIIT, and more. You can purchase iFIT for $39 per month (family plan) or $180 per year for an individual plan. 
RELATED: Best Treadmill Workout
Although the large screen cannot be adjusted, I found the preset placement to work wonderfully. It isn't positioned too upright where it limits the view for taller people. Instead, the screen sits at closer to a 45-degree angle, which works well for anyone around 5 foot 9 inches and up.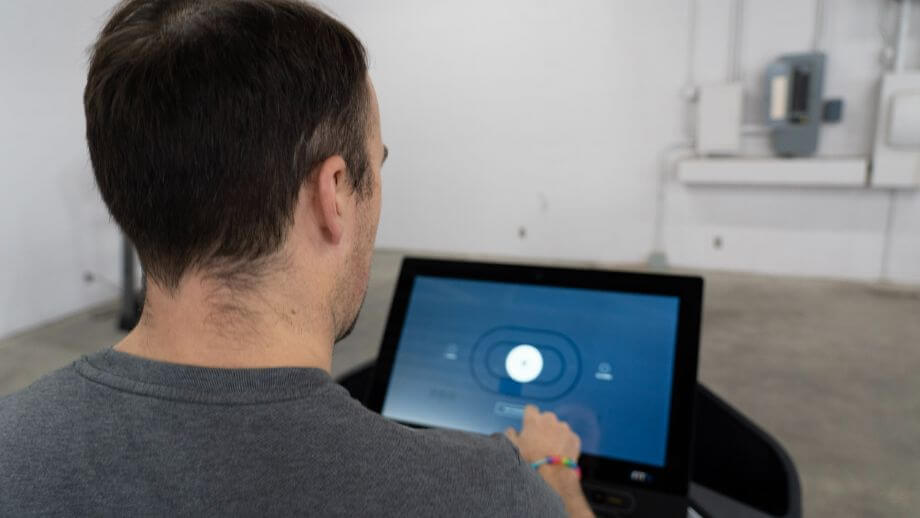 The main reasons I'd recommend this treadmill for runners? The powerful 3.6 CHP motor and the 20-inch by-60-inch deck. These features are both crucial to providing a good running experience for tall individuals.
Please note: You cannot store a ProForm machine (or NordicTrack machine for that matter) in a garage. If you do so, your warranty may be voided by the manufacturer. It's unfortunately hidden in that sneaky fine print, so make sure you store this within your home.
Take a look at our full ProForm Pro 9000 treadmill review.
Best Adjustable Treadmill for Tall Runners: NordicTrack Commercial 1750
Good for: People who need to be able to customize their treadmill to work best for them.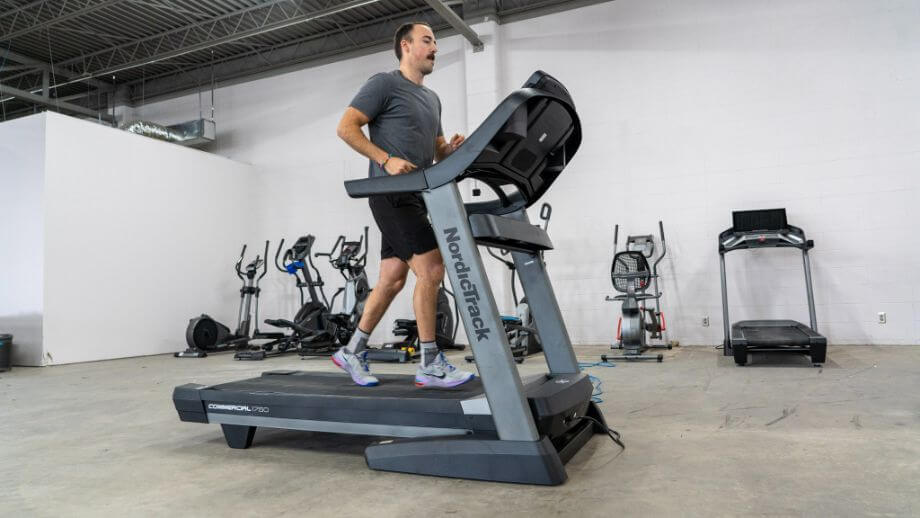 For tall runners, the NordicTrack 1750 is a home run. This treadmill boasts a 14-inch adjustable touchscreen, which means instead of hurting your neck trying to view programming or a show, you can simply tilt the machine to meet your gaze.
Plus, the 1750 has "auto adjust technology," meaning the treadmill will switch your speed as well as incline/decline to make your workout challenging enough for you. I like this feature because it allows you to focus on the task at hand instead of trying to adjust to instructor prompts during the class.
Another awesome feature of the 1750? The expansive running deck. At 22 inches by 60 inches, this surface allows a tall runner to stride naturally without worry. The 3.5 CHP motor is also supportive enough for frequent, steady-state cardio.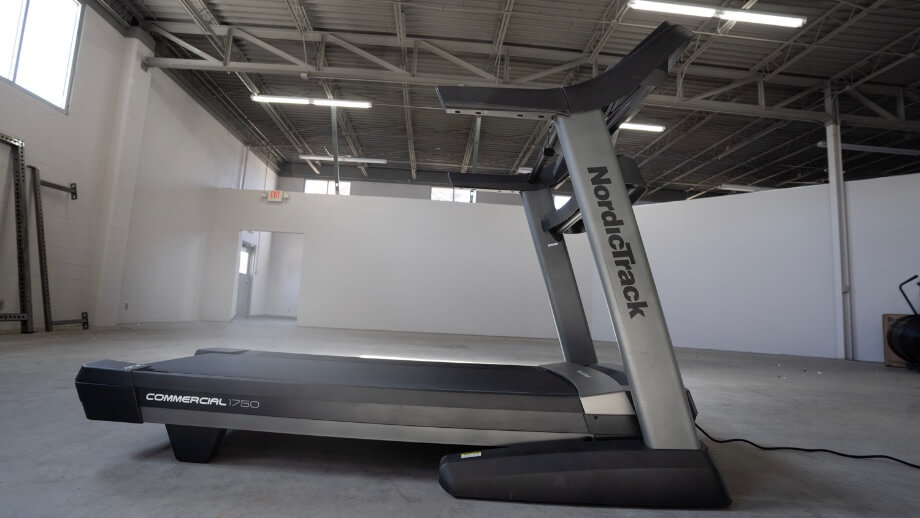 With such a durable motor and large running deck, it's probably not surprising that the 1750 is a beast of a machine. I'm talking close to 350 pounds. If you're tight on space in your home gym, this is not the best option for you. Sure, it's extremely sturdy, but you'll likely struggle to fit it comfortably in your space along with other gym equipment.
Also worth keeping in mind? The assembly process. You'll definitely need another set of hands to help you put the 1750 together. If you can afford it (and NordicTrack services your city), I'd recommend paying the extra $250 for white glove delivery. This essentially means they'll put the machine in any room of your choice and assemble it for you. If you choose to do it yourself, I recommend setting aside the majority of your Saturday and getting a Venti from Starbucks in preparation, k?
Check out our full thoughts on the NordicTrack Commercial 1750.
Best Budget Treadmill for Tall Runners: XTERRA TR150
Good for: A very budget-friendly option that can easily be moved from room to room.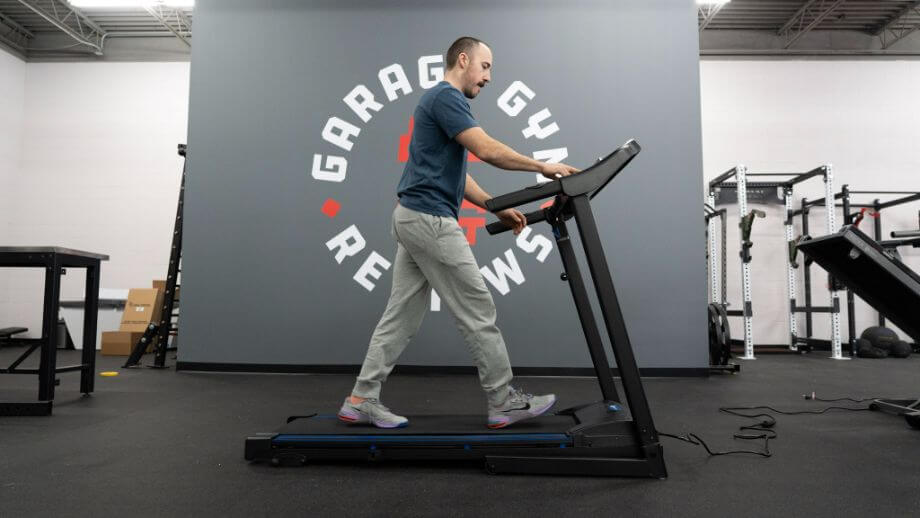 Let me get this out of the way: Almost every treadmill under $500 will not have a deck ideal for a tall runner. It's the unfortunate truth of the matter. Budget-friendly treadmills have to cut costs somewhere, and the length and width of a deck is something that usually suffers.
RELATED: Best Budget Treadmills
The XTERRA TR150 is no exception, as the tread belt size is 16 inches by 50 inches, which is below the ideal minimum of 55+ inches in length for tall runners. However, of all the under $500 treadmills I've tried (and there are a lot), the TR150 has the longest deck for the least amount of money.
Unfortunately, when both Anthony and I tested this machine, we had to take very calculated steps to avoid falling off. I would recommend this treadmill mostly for tall people who want to walk rather than run.
Even though this machine is inexpensive, it does have an awesome lifetime frame warranty, which makes it more appealing to purchase. Plus, there are 12 preset programs to choose from if you want to simply hit a button and get moving quickly.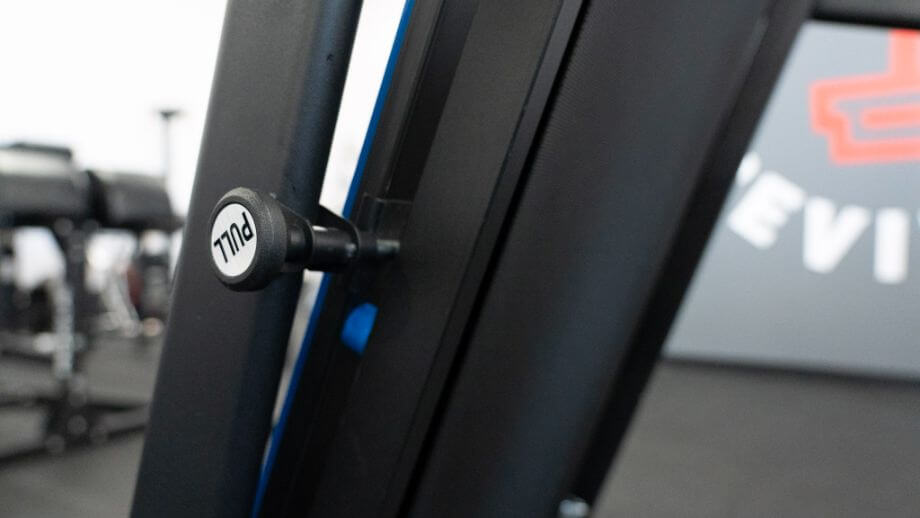 Calling all people who almost have a conniption after putting together IKEA furniture: the assembly process for the TR150 is one of the easiest I've done for a treadmill, so this shouldn't be a concern for you.
I don't love the folding process for the XTERRA TR150, as there is no easy assist when you're ready to lower the deck to the ground. Essentially, XTERRA didn't add a gas shock to the underside of the machine, making the deck slam to the floor with speed versus slowly lowering it down. This is a safety issue to be aware of, especially if you're someone who has pets or children.
RELATED: Treadmill Safety
Learn more details about the XTERRA Fitness TR150 review.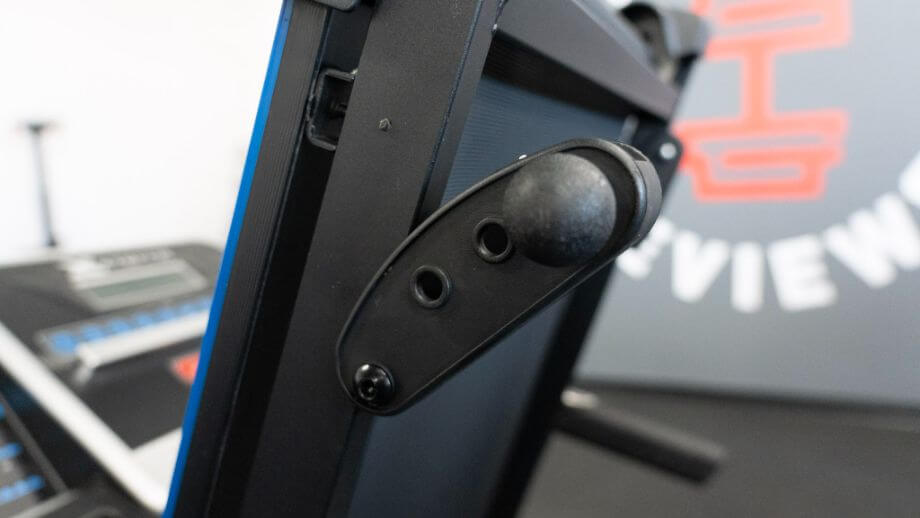 Other Treadmills We Researched and Tried
We've tried dozens of different treadmills in our quest to find the best options for tall runners. These four treadmills didn't quite make the cut. Check out why:
Sunny Health & Fitness SF – T7603 Treadmill: At under $400, the T7603 treadmill is certainly an affordable option. However, it only has a 49-inch long deck and a subpar user weight capacity of 220 pounds.
Goplus Treadmill: The Goplus Treadmill can support a casual walk, but is certainly not equipped to handle a tall runner. The deck is only 40 inches long and max speeds tap out at just 7.5 MPH. (Check out the full Goplus Treadmill review here.)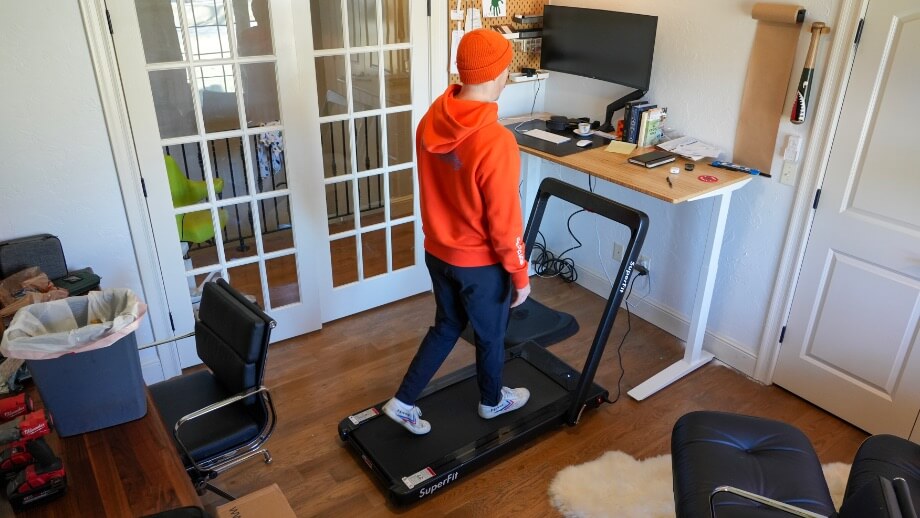 Echelon Stride: Although the deck of the Stride is a respectable 55 inches long, the 1.75 HP motor leaves us questioning if this machine could support a tall person who frequently runs. I do think this could be one of the best treadmills for tall walkers since the deck is long enough, but the motor can't hang with frequent running.
How We Picked and Tested
I'm super familiar with cardio machines, with treadmills in particular being a big focus and interest of mine. I'm well-versed on the industry standards for a good treadmill and the features you should expect at every price point.
While some things we look for stay the same regardless of the treadmill we are testing (like durability, warranty, and programming), we're extra honed in on the things that will make the best treadmill for a tall person.
After checking out the treadmills others recommended, we ordered quite a few ourselves that we put through a variety of rigorous testing. The Garage Gym Reviews team and I did HIIT treadmill workouts, sprinted until our lungs burned, and even did steady-state cardio on these treadmills. Here were some of the main things we looked for this time around:
Deck size (preferably longer than 55 inches)
Motor strength (Ideal if at least 2.5 CHP)
User weight capacity (Upwards of 300 pounds)
Stability while in use
Adjustability
Benefits of Treadmills for Tall Runners
Over 5'9" and skeptical as to why you should possibly invest in a treadmill ideal for taller people? Check out these treadmill benefits to buying a treadmill that'll actually fit you:
More Comfortable Workout
If you're tall and used to running or walking on treadmills with short decks, you might not even realize what you're missing out on. A treadmill with a sizable deck will allow you to have a more comfortable workout experience since you won't have to think about each step and alter your running stride.
Safer
Purchasing a machine that actually caters to your height can make your run a heck of a lot safer. You will be less likely to fall off the treadmill and injure yourself, since the deck will actually be long enough for your strides.
Durable and Stable
Most treadmills ideal for taller runners are large. Generally speaking, the bigger the machine, the more stable it will be. Plus, bigger machines are generally built with high-quality materials, which makes for a durable treadmill you'll likely have for years to come.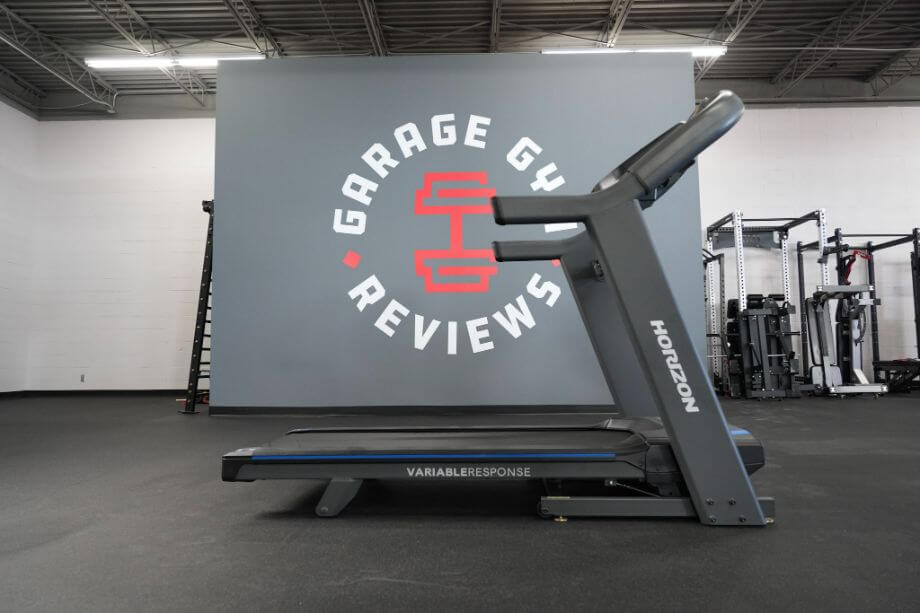 Buying Guide: Treadmills for Tall Runners
Frustrated with treadmills that aren't cutting it for you and your needs? We're here to help with some pointers on what to look for in great treadmills for tall runners.
Treadmill Belt Length
For tall people, I recommend buying a treadmill with a deck length of at least 55 inches (but ideally 60). Unfortunately, most budget treadmills have a short deck since brands have to cut corners in some places. This is something to be aware of when purchasing a treadmill if you're tall—I find you may be better off saving until you can afford something more expensive or breaking a large payment into more palatable chunks through financing.
User Weight Capacity
As a generalization, tall people often weigh more as well. When looking to purchase a treadmill to support your body type, check out the max user weight capacity under the specifications section on the website. The industry standard is 300 pounds, but some manual treadmills can tap out at close to 400.
Adjustability Options
Having an HD touchscreen to view interactive programming or the latest season of Bridgerton on is awesome, but it's less awesome if you're craning your neck every two seconds to look down while running. Some treadmills have adjustability options to make things like the screen and handlebars more tall-person friendly.
Motor
This has more to do with people who want to run on their treadmill versus people who are tall, but the industry standard for a motor on a running treadmill is 2.5 CHP. Any less than that will likely have issues over time sustaining repeated running.
RELATED: Check out our full Treadmill Buying Guide.
Best Treadmill for Tall Runners FAQs
Do tall people need a longer treadmill?
Ideally, yes, tall people do need a longer treadmill to support their natural stride length, especially if they are serious runners.
How long should a treadmill running belt be for tall people?
For taller people, I'd recommend looking for a 55- to 60-inch long deck. It is important to have the correct treadmill length for tall runners in order to prevent unnecessary injury. 
If you decide to go shorter due to budget constraints, please be aware that you may have to take more calculated steps to avoid falling off the machine.
Is a treadmill okay for long-distance runners?
Yes, a heavy-duty treadmill is okay for long-distance running. I'd recommend looking for a machine with extra cushioning to support your joints, a longer deck, and possibly some programming to keep you entertained while running.
What are some things I should look for in a good treadmill?
In terms of important things, I recommend looking for a treadmill with a generously sized running surface over 55 inches. It's also nice to get a treadmill with a 2.5 HP motor or greater in order to support frequent usage. Check to see if things like the motor and frame have a lifetime warranty, as most high-end treadmills for home use will. 
Nice extras to have that I recommend include:
Bluetooth connectivity 
Compatible apps
Tablet holders
Cooling fans
Shock absorption in the deck
Top speed over 10 MPH
Touchscreen display or backlit LCD screen
Google maps
Training programs
Heart rate monitors/chest strap