The almighty Home Gym.
Seriously, home gym owners are a different breed of people.
These are folks dedicated to becoming fitter in the comfort of their home and there's no bigger proponent of this movement than I.
I understand that training and accomplishing your physical goals can be difficult at times, but what if I were to tell you there was an easier way? A way that you no longer have to leave the comfort of your home to accomplish your goals. A way that is not only efficient but also economical.
I plan to show you the way to join tens of thousands of other who have decided to stop procrastinating and take the leap into creating their very own home gym.
I do have to warn you; this is a MASSIVE guide. I tried to provide as much value and information as possible, so feel free to bookmark it and come back if you'd rather not read it all in one sitting.
Let's do it!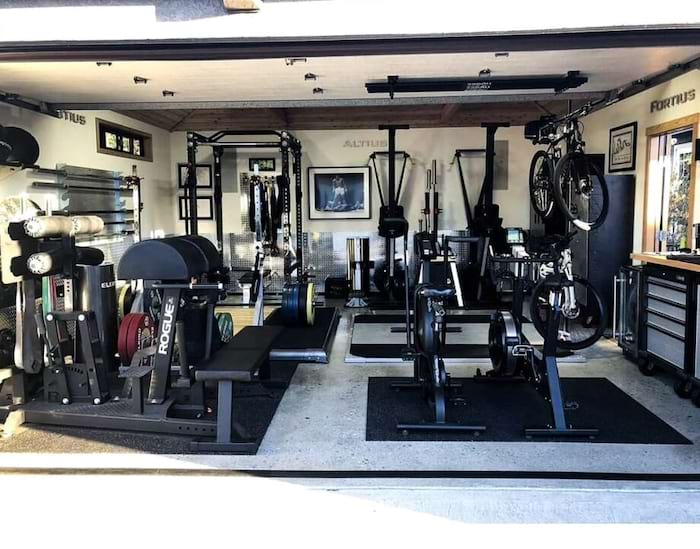 Why You NEED a Home Gym
Home Gym vs. Commercial Gym
What Equipment Should You Buy?
DIY Home Gym Equipment
Where to Put the Home Gym
What to Do Next