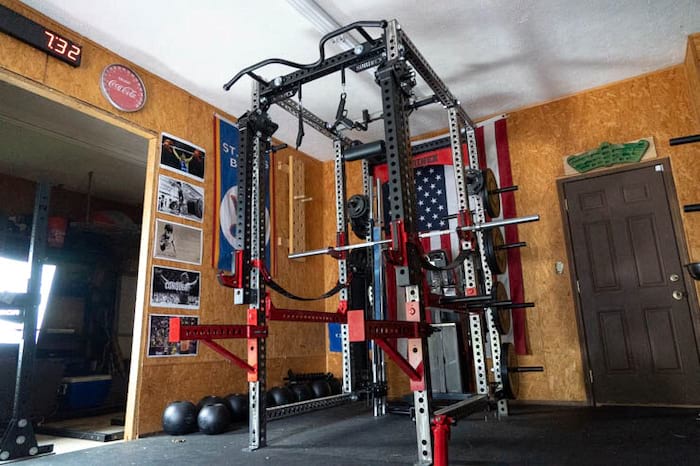 The first thing to look for in a squat rack, no matter the quality, features, or flexibility, is the size of the rack. If the rack will not fit in the floor space that you have or it is too short or too tall, then it is not the right rack. Many people will get so involved in the options and features of a rack that they waste their time looking at products that they'll never be able to use. Focus your time and energy on researching those racks that fit perfectly into your space and for the height of the people who will be using the rack. You should measure out the floor space that you have to work with, and then, and only then begin researching racks.
The next thing to look for in a squat rack is the quality of the machine. There is a different quality and standard for commercial racks as opposed to personal racks. You should also consider the amount of weight and frequency of use that the squat rack will see. But do not only plan based on how much you lift now, plan based on how much you plan to live 3, 5, and even 10 years from now. A squat rack, due to the nature of the build quality, is designed to last for many decades. This isn't a cell phone, it's a frame of steel. Quality is important and it gets even more so the more often you use the product.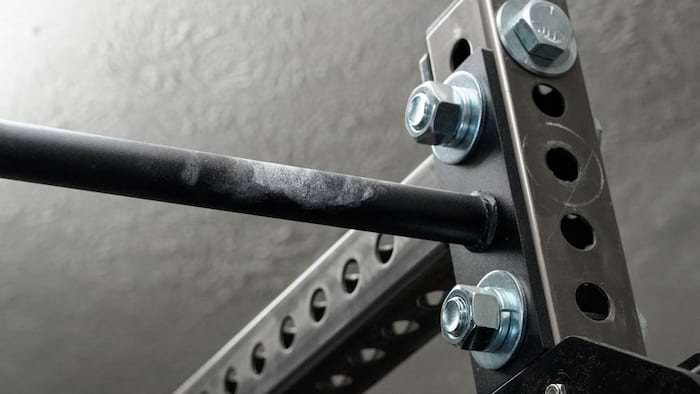 When deciding on the quality of the rack, something to consider is the type and thickness of the steel that was used in manufacturing. Generally, you can expect the more inexpensive racks to have 2"x2" steel and the higher quality and more expensive racks to go all the way up to 3"x3". While the size of the upright is important, the gauge can often be an even more important indicator of price and quality. A few racks will use 7-gauge steel which is very thick and reserved generally for commercial use, and to be honest, completely overkill for even the strongest in the world. 7-gauge steel is virtually indestructible. The more likely scenario for a home or garage gym purchase would be 11-gauge steel. This is strong enough for almost any home gym scenario and will probably last you a lifetime.
It is important to look for the gauge of the steel and not to purchase anything less than 12-gauge. If it is not listed as a selling point, for instance, if you are purchasing from Walmart or Amazon, then it is probably a lower gauge steel and not worth purchasing. While 7-gauge is overkill for a home gym, less than 12-gauge is potentially dangerous depending on how much weight you lift.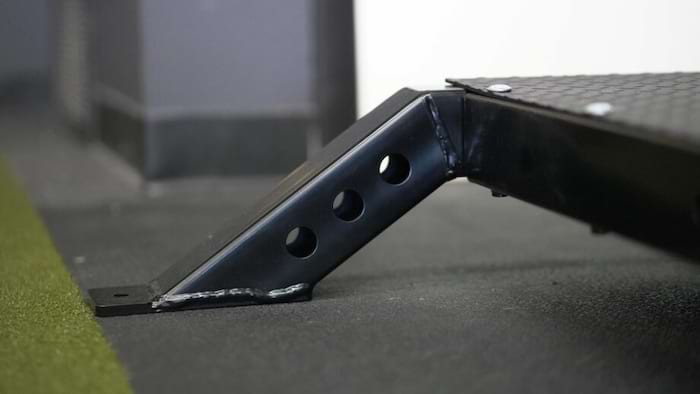 Aside from the thickness and gauge of the steel, there is one more aspect of quality craftsmanship when it comes to a squat rack. Because it is made out of steel, welding plays a large part in the construction of the machine. A good weld can be the difference between a machine that lasts 2 years and a machine that lasts a lifetime. The difficulty in knowing if the welds are good has nothing to do with the aesthetics of the welds (a good weld should look like a stack of dimes in a row) and everything to do with the structural soundness that the welds provide. Many reviewers will tear down the quality of a machine based on how the welding looks, but the key to the quality of the machine rests in whether or not the welds do their job. Titan Fitness, for instance, has been known to have some very ugly welds that have lead to equipment failures. Be aware that you often get what you pay for.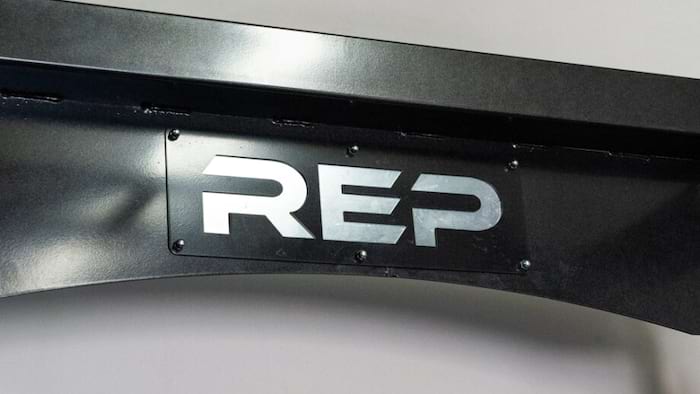 You should also consider the brands that offer squat racks and decide if one gives you more confidence than others. There are high-level brands like Rogue that produce high quality at a high price, mid-level brands like Rep Fitness and FringeSport that are considerably cheaper and maintain high quality, and then lower-level products like Weider that are considerably cheaper but are not viable for heavy lifters. When considering the brand, make sure you look at warranties, reviews, history, and price to see which one fits you. A review of different racks will come later in this article.
Another consideration for a squat rack is the ease of use associated with the machine. While there are a few things that can make a squat rack easier or more difficult to use, the key is how easy the safety bars are to adjust. When moving from one exercise to another, you do not want to have to wait and break up your momentum to fidget with a machine that is too difficult to adjust and operate. When researching, and before buying, make sure that one of the pros associated with the squat rack is that it is easy to use and more specifically easy to adjust. Otherwise, no matter how great the rest of the features are, you will spend your time frustrated with the rack.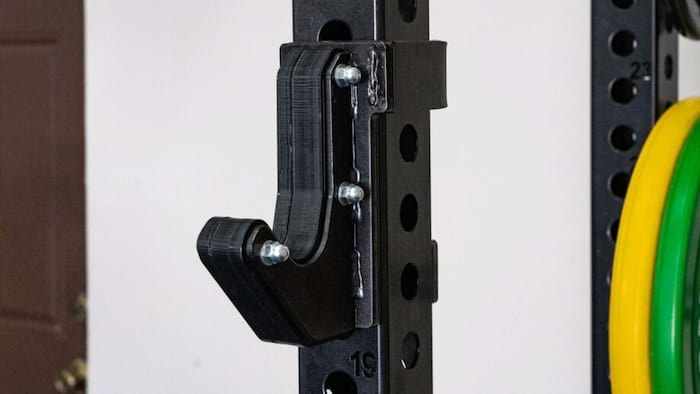 There are also safety features that should be considered and researched. For instance, can the rack be anchored to the floor? Is it compatible with j-cups? Is there a stabilizer and if so is it in the way and potentially dangerous to the lifter? The truth is, the safety provided by a squat rack is probably its most important quality and should be considered over almost any other feature when purchasing a rack. The most important thing to look for in terms of safety is that the safety bars can be adjusted to the levels that you need them to be. A squat rack can be used as a "spotter" of sorts and can allow you to lift heavy weight safely even in the absence of a spotter. While less important, you should also know if the rack can be anchored to the floor or if it is sturdy enough on its own and if you need a stabilizer and if so where it is located.
A key advantage to today's racks is that most of them provide versatility in terms of how many exercises they are built to. For instance, many of today's power racks have the capacity to be a squat rack, bench press, lat pull, pull up, dip machine, and many others all rolled into one. When purchasing your rack, it is important that you decide which exercises are important to you and which ones you can either do without or accomplish with a different piece of equipment. Of course, the more exercises that a squat rack can accommodate, the more expensive it will probably be (see our review of the Prime Fitness Prodigy Rack for instance.) So be realistic and be ready to spend more money if you want your rack to be more of an all-in-one machine. Also, pay attention to the accessories that are available for each squat rack. There are many machines that do not come equipped with everything that you need to do every exercise but inexpensive and effective accessory pieces may be available for purchase.
While this consideration is similar to some of the others mentioned above, it is important enough to have its own paragraph. Holes are inserted into each squat rack so that the safety pins that hold an Olympic barbell can be placed at different levels. When it comes to holes, the first consideration is the type of hole. Many of the less expensive racks have holes that are punched directly into the steel, and while this will suffice, it can also bend the steel and cause issues down the road. The better and more precise way to create holes in your rack is through laser cuts that do not negatively affect the structural soundness of the rack. While this can cause an increase in the price of the rack, it is an important addition. See my best budget home gym equipment guide here.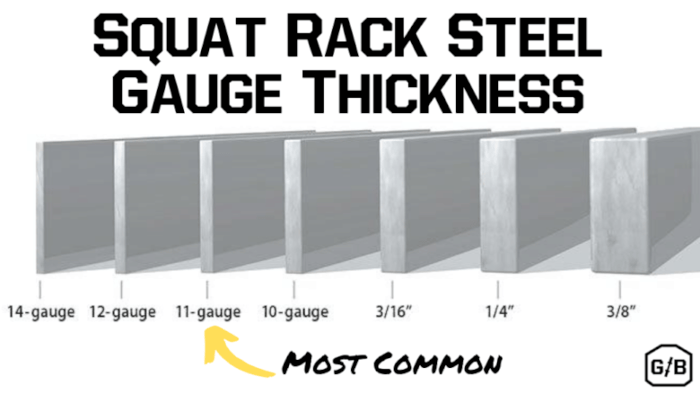 After the type of holes, the other main issue is to research the spacing between the holes in each rack. Many racks will give you 2-inch spacing between holes throughout the machine and with no exceptions. This has always been the standard, and for the majority of lifters, that is fine. Newer power racks have moved to what is known as Westside Hole Spacing which was developed in a partnership between Rogue Fitness and Westside Barbell; it is now copied by nearly everyone in the industry. This gives the user either 1-inch spacing throughout the machine or a combination of 1 and 2-inch spacing depending on the hole's location. This new spacing gives you the ability to be more exact in your j hooks, safeties, and any other accessories and can make a big difference depending on the exercise.
Many new racks have weight plate storage built directly into them as well. While storage trees are relatively inexpensive, having plate storage on a machine that is already in the gym can be a big space saver and increase the stability of the rack. This especially applies to home and garage gyms where space can become an issue quickly.
One of the most important things you will want to consider, especially if purchasing a power rack, is the accessories that are offered and/or compatible with the machine. Accessories like pull up bars, lat pulls, j hooks, dip station, weight storage, and band pegs for adding resistance bands. Most of these accessories are self-explanatory, and if you are looking to purchase a rack you know that accessories are important. With that said, you should definitely consider purchasing additional j hooks so that you can have more than one exercise ready to go at any time.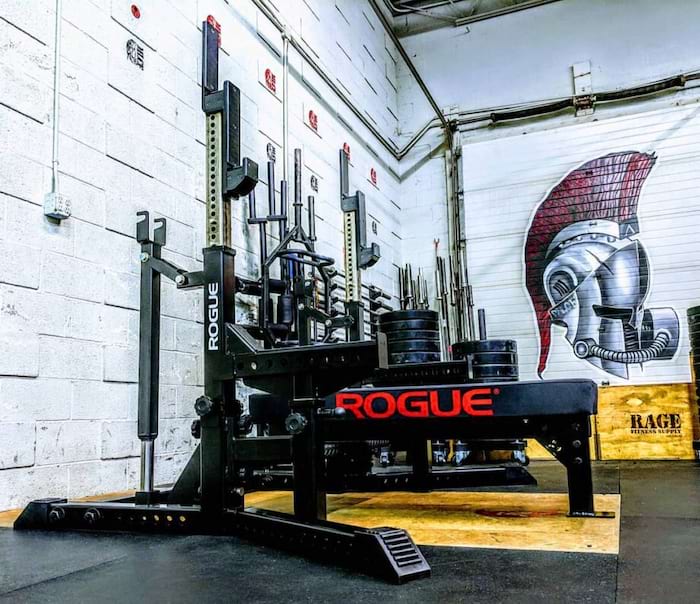 In addition to the actual functionality of the squat rack, you should also look at which racks have the longest warranty, the cheapest and quickest shipping options, and how easy it is to assemble. Warranty information is always listed on the companies site, but in general, the more expensive the equipment, the longer the warranty. What is really key is the ease of assembly. If the machine is very difficult to put together or has a lot of different steps in assembly, then it also has a greater chance of not being put together correctly. The best thing you could do is either pay for assembly, purchase an already assembled product, or be prepared to be very attentive during the assembly process.
The frame style is the last consideration we see as important in selecting a rack and will be discussed in greater detail in the next section. The important thing to know is that there are thousands of options to research and become familiar with when purchasing a squat rack, and the type of rack is the first thing you should figure out. There are power racks (what we suggest), squat stands, fold away racks, and others and figuring out which suits your desire is the first thing you should do.