Northwestern University decided they wanted one of the most overdone, out of this world training facilities in the world., and I think they pretty much accomplished it. First off, the Walter Athletics Center is literally sitting on the beach. Not kidding; the Northwestern Football Team's practice facility and weight room overlooks the ocean and it's absolutely beautiful.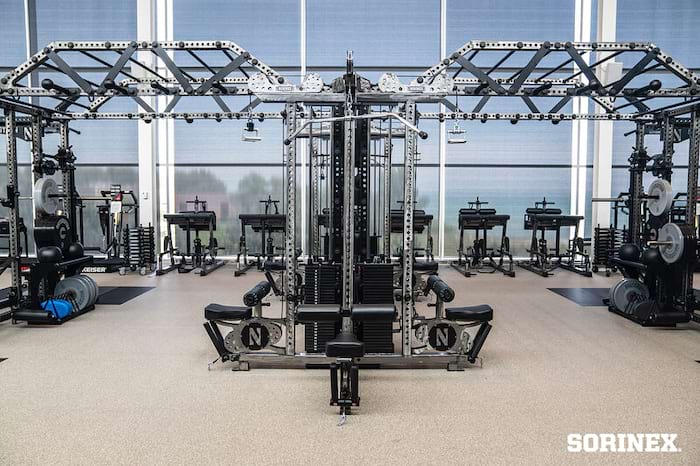 Although the views are stunning, being the equipment geek we at Garage Gym Built are, we are more impressed by the legendary selection of custom equipment that makes up the inside of the weight room. Like many of the top university training facilities, Northwestern chose Sorinex Exercise Company to outfit their equipment.
The weight room features 16 Sorinex Base Camp Uber Racks with 16 Half Rack Add-On's, Adjustable Jammer Arms at every rack, 12 Frankenhypers, and an insane amount of custom equipment such as Custom Rolling Iron Bear Storage Carts, Bumper Wings, and "Wildcat Pillar" Stations that allow Lat Pulldowns and Storage Attachments to wrap around foundational pillars. In addition to all of the custom work, each rack is outfitted with its own PowerBlock Dumbbell station.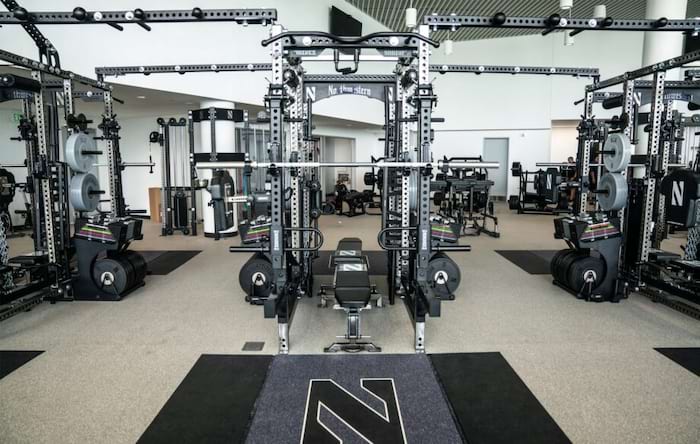 The entire room utilizes Sorinex' signature Clear Grind Powder Coat Finish, including on their benches, racks, and accessories. Along with all of the equipment is 18,800 LB of Sorinex Bosco Bumpers (yes, you read that right, 18K+ LB of bumper plates) as well as 14,760 Sorinex Prime Bumpers. I'm unsure the exact cost of the weight room, but the entire Athletics Complex cost $260 million and has been listed as the most expensive practice facility in the Big Ten.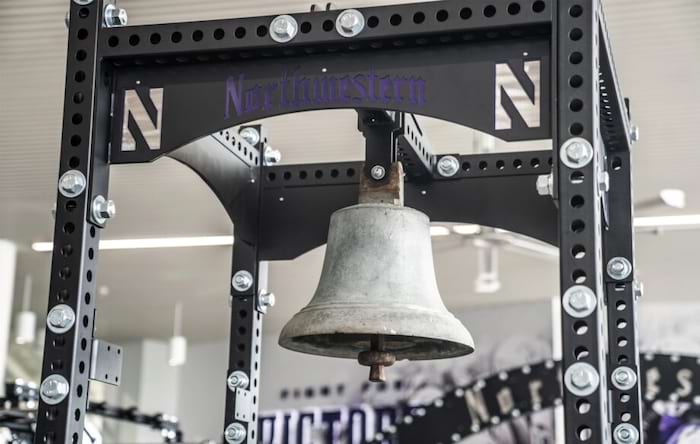 If you're trying to recruit the best players in the country, this is a great way to do it. One piece of the room that we've yet to mention yet, however, is the Custom PR Bell Tower that is the centerpiece of the entire gym. It looks beautiful and probably sounds even better when hit. If you can't get strong in this facility, you can't get strong anywhere.