We test and review fitness products based on an independent, multi-point methodology. If you use our links to purchase something, we may earn a commission. Read our disclosures.
Although I'm partial to a nice dumbbell (brb, dreaming of those beautiful UConn dumbbells Coop has), I do love using a barbell. Nothing makes me feel more large and in charge than loudly loading my bar and taking up a rack at the gym as I should.
In this Barbell Logic Online Coaching review, I'll detail what I did in my first month of training with my very own barbell coach. I definitely got stronger, but is it worth the steep price tag? Keep reading to find out.
Thousands of Hours With a Barbell
Between our expert product testers at Garage Gym Reviews, we've collectively spent thousands of hours with barbells. Our team is composed of certified personal trainers, former college athletes, CrossFit-L1 trainers, and health coaches. Some of us prefer powerlifting, while others love Olympic weightlifting. Regardless of what we each like to do with a barbell, our goals generally are the same––to get stronger.
Barbell Logic Coaching

Barbell Logic Online Coaching Premium
Starting Strength Online Coaching provides high-touch, personalized online coaching from Starting Strength Coaches and unsurpassed customer service. Online coaching includes:Individualized programming and interaction through TrueCoach Regular video-conference calls with your coach Video breakdown and rapid feedback of every workout from your personal Starting Strength coachThere is a three month minimum commitment. Membership is $319 per month, paid out one month at a time.
A Quick Look at Barbell Logic Coaching
Matt Reynolds, who founded Barbell Logic in 2016, has over 25 years of experience coaching. "Matt is one of the few people I've met who is more eccentric than myself," GGR founder Coop Mitchell says with a smile. "He has an all-in mindset and absolutely takes that into how he runs Barbell Logic and treats their clients."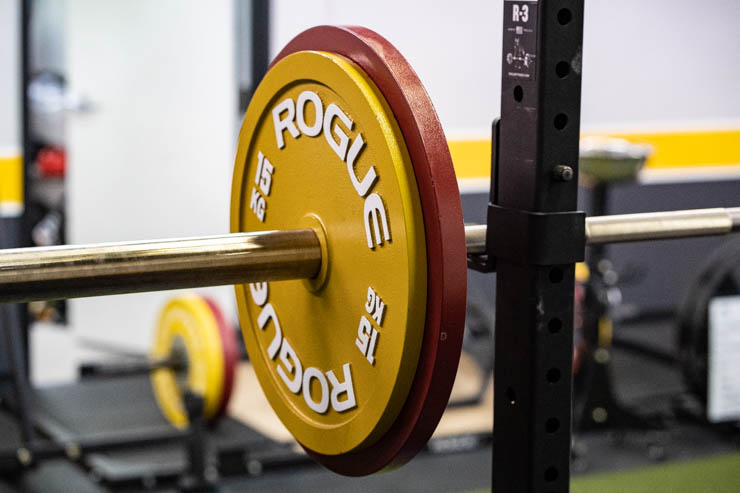 My Tips:
Make sure you have a working phone camera to take videos with, otherwise you won't get the most out of this program.
Take the time to communicate with your coach––they can switch up workouts if things aren't meshing for you.
Free supplemental content is available on the Barbell Logic website.
Pros:
Excellent instruction from knowledgeable staff
Programming is focused on good form while strength training
Equipment required is minimal
Adaptable coaching
Cons:
Ranges in price from $155-$285
App is more of a webpage than actual app
Nutrition coaching has limitations
Taking videos for each workout is required
Is Barbell Logic Coaching Worth It?
Barbell Logic Online Coaching is something a lot of gym junkies will eat up with a big spoon. However, it won't be everyone's favorite flavor. Check out who I think would love this coaching, and who should try something else:
Great For:
Those working on form
People who want workout accountability
Beginners and advanced athletes alike
Gaining strength or hitting PRs
Not Recommended For:
People on a budget
Those who like to program their own workouts
Individuals who are extremely short on time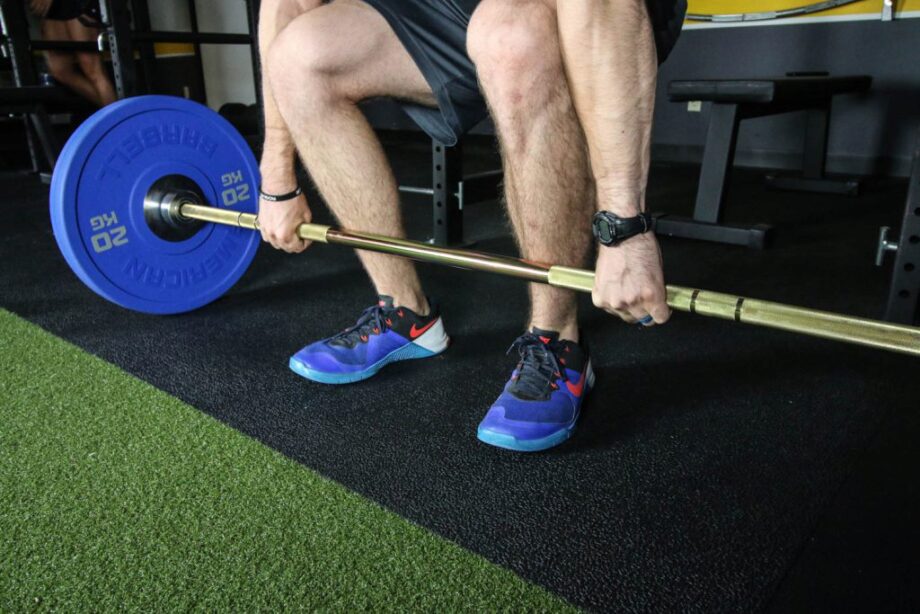 Barbell Logic Online Coaching Specs
| | |
| --- | --- |
| Strength coaching options | Exclusive, Professional, or Club |
| Price range | $155-$285 per month |
| Equipment requirements | Squat rack/stand, barbell, plates, flat bench |
| Nutrition coaching | $150 per month |
| Barbell Academy | 3 courses (PBC Certification, Advanced Concepts, Principles Course) |
| Coaches | 50+ |
| Calls | Monthly check-in calls |
Using Barbell Logic Online Coaching: Coop's Experience
Coop previously followed the Barbell Logic program for 90 days. Here is his experience (as told by Coop himself):
Getting Started
The entire program started with a questionnaire. In it, I was asked my training history, medical history, and various questions on the equipment I had access to and the times I could train. While taking the questionnaire, I was happy they were asking so many questions because I assumed it led to very personalized programming.
For instance, in my questionnaire, when asked what my goals were, in the short-term I wanted to increase hypertrophy and in the long-term I wanted to achieve a 500-pound squat and a 205-pound overhead press. The training we did was great for strength, but not for hypertrophy. I get the feeling that for the most part, no matter your goals, they're going to use a similar training template to get you there.
Training With Barbell Logic
I don't want to give away all that we did in the 90 days, but I will say that my training centered around five movements: squat, deadlift, press, bench press, and weighted chin-ups. We also did some light power cleans, but it was a very small part of the program (As an aside, I really need to improve my pull in the clean.)
I squatted two to three times a week, deadlifted twice a week, and alternated bench press and the overhead press with some chin-ups. That's about it. Coming from high-volume, varied programming that I've been following for quite some time, it was a bit of a shock.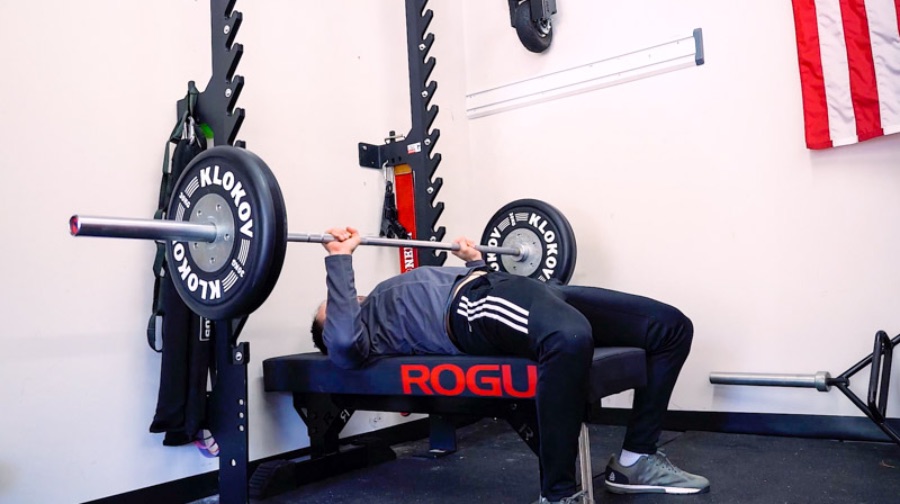 The main difficulty for me throughout the program was the lack of variety. I get that variety isn't always optimal (although I'm sure that could be argued), but it does add some spice. That said, I blew all of my previous personal records out of the water at the end of the 90 days, so I'd say the satisfaction of that was more than "loving" my training everyday. Check out my numbers:
Squat
Previous All-Time Best: 425 pounds
New All-Time Best: 465 pounds
Bench
Previous All-Time Best: 300 pounds
New All-Time Best: 325 pounds
Deadlift
Previous All-Time Best: 515 pounds
New All-Time Best: 518 pounds
Overhead Press
Previous All-Time Best: 190 pounds
New All-Time Best: 215 pounds
Using Barbell Logic: Caroline's Experience
Caroline here! After hearing about Coop's previous experience, I was excited to give Barbell Logic Online Coaching a try. As a former NCAA D1 Women's College Soccer player, I know my way around a barbell (5 a.m. lifts anyone?). However, cardio is still my forté, so I was a little nervous about lifting heavy again, especially with lingering injuries from my high school, collegiate, and semi-pro soccer career.
The Barbell Logic coaching process started with a very in-depth form, which asked about your previous experience with working out, current habits, and more. This is sent to your email after you sign up for one of three coaching options––Exclusive ($285 per month), Professional ($225 per month), or Club ($155 per month). You'll pay $0 at sign up—no discount code necessary—then pay monthly after that.
Let me take a moment and acknowledge the price of these options; I know this is unattainable for some people and I do wish it was less expensive. Ultimately though, you're getting professional guidance from someone with years of experience, and that isn't going to be cheap.
All three coaching options include weekly programming and prompt feedback from your coach about form. The online descriptions on what varies between Exclusive, Professional, and Club level coaching is a bit confusing––Barbell Logic could improve their descriptions to let you know what extras you're getting at each level.
Nevertheless, I selected the Exclusive level coaching to see what Barbell Logic was really all about. You can also add Nutrition coaching for an additional $150 per month, which I also decided to do (more on that later).
Let's Get JACKED With Barbell Logic
After a mere 24 hours post questionnaire, I was matched with a Barbell Logic strength coach, Niki Sims. Niki is a jack-of-all-trades––she formerly owned a CrossFit box, has over a decade of experience as a lifting coach, competes in jujitsu, and co-hosts the Barbell Logic podcast with founder Matt Reynolds. Phew, she is one busy woman!
Niki (and I assume any other coach you're working with) sent me her calendar with an invite to have a one-on-one chat. I connected with her right away, and chatted her ear off for a good 30 minutes (sorry Niki!). We talked about any roadblocks I may have to training and my goal, which was to get stronger.
We settled on three days of lifting per week (I also play soccer and do HIIT two other days). The program starts off with getting your maxes on things like deadlift, back squat, and overhead press. Unlike Future, you don't access your workouts through an app, but rather a webpage. This has worked out fine, but I think it would be more user-friendly for Barbell Logic to transfer to an app.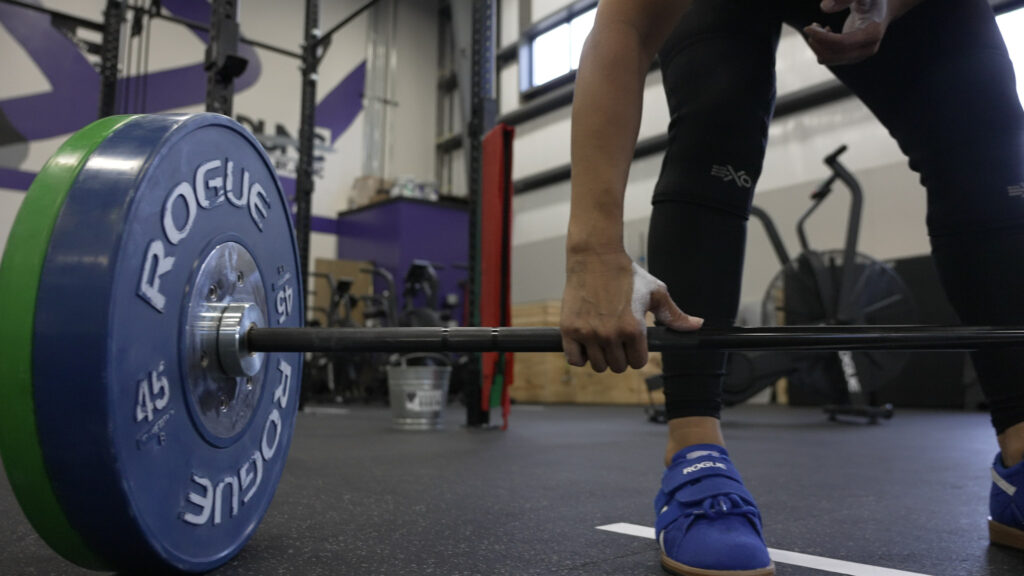 On the days you have a workout scheduled, your coach will send a reminder email with your workout enclosed. If you miss a workout, you will also receive an email to remind you of your wrongdoing (just kidding). Through each email, you'll be able to click on your workout to input specific weight and add videos for review.
Maybe I'm just weird, but I felt like an Instagram influencer taking videos of myself in the gym. Mind you, I don't have enough space for my own home gym, so I workout at the YMCA near my condo. There is truly nothing more humbling than blatantly filming yourself deadlifting in a full gym at 6 p.m. I didn't love that part of the training, but I understand that it is necessary in order for my coach to get an accurate picture (er, video) of my form, especially since you're not working with them in person.
The video reviews on my form from Niki are easily the highlight of the program. The actual sets and reps weren't anything mind-blowing (as Coop said above), but they are what actually work if your goal is to get stronger. After each workout (where I would attach a video for each exercise), Niki would offer pointers and cues for me.
Even though I know how to perform the common lifts, having these little extra cues can be the difference between you pulling more weight versus getting injured. For a beginner, who could benefit from novice linear progression programming, this could be a crucial step in your lifting journey if you've never had anyone break down the exercises before. For an intermediate or advanced lifter, these can assist you in refining your technique and progressing your weight.
If you can afford Barbell Logic coaching, it will change the way you lift weights for the better. I truly think almost anyone at any level can benefit from this type of in-depth instruction.
Equipment Requirements
As the name suggests, you need to have access to a barbell in order to do Barbell Logic Coaching. They also ask that you have various weight plates, and a rack. I personally used my favorite, the Rogue Ohio bar, for all of my lifts (shoutout to the YMCA of Greater Charlotte for the great barbell selection).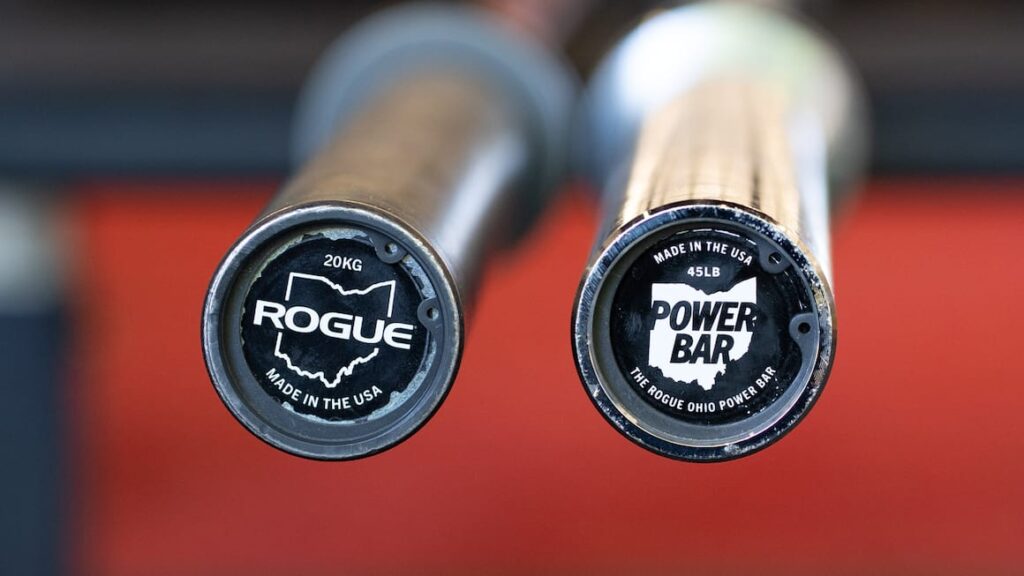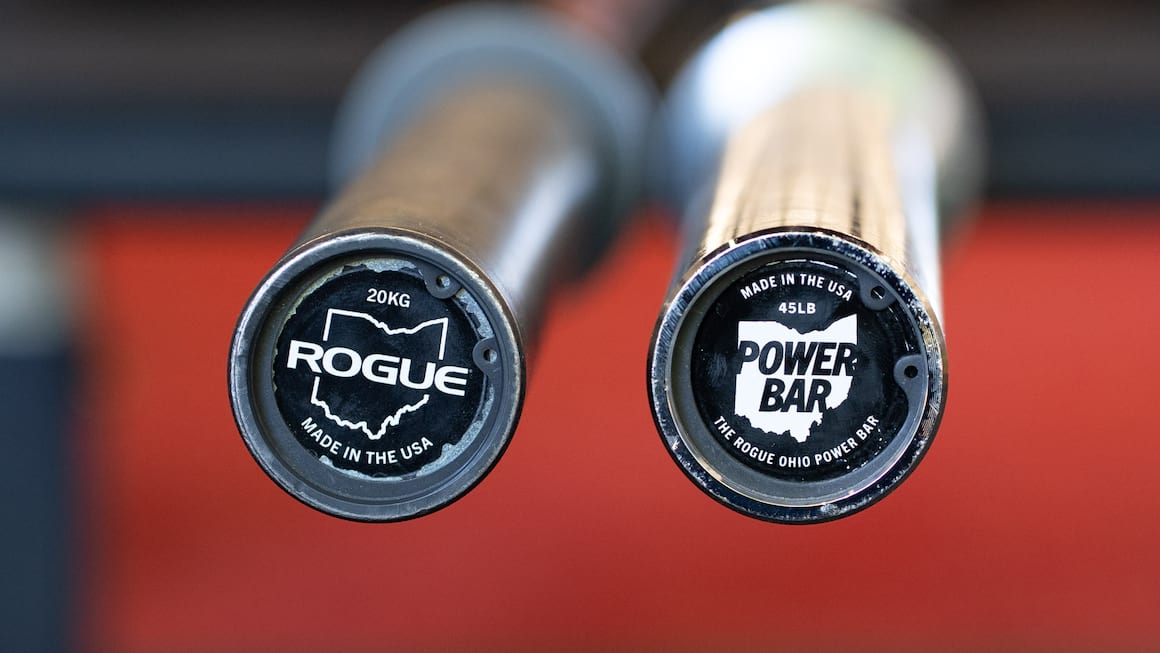 However, Niki was wonderful about making adjustments on the fly. I went on a last-minute trip to Richmond, Virginia, and didn't have access to a barbell and plates. She kindly programmed bodyweight workouts in place of my usual lifts, which was a big help for me.
Nutrition Coaching
Compared to the regular Barbell Logic coaching, the Nutrition portion is limited. I took a questionnaire similar to the one used for the barbell portion of the coaching––I was asked about previous eating habits, what I wanted to work on eating-wise, and any roadblocks I may face. Unfortunately, after truthfully answering the questions, I received an email that the program could not do Nutrition coaching with me due to a previous eating disorder.
While disappointed, I'm glad they know their limits on what they can and cannot handle. In the fine print under the Nutrition Coaching information on the website, the team details a list of conditions they are unable to work with including things like GERD and IBS. Tummy ache survivors, stay away.
It was also interesting for me to note that they do not use registered dietitians or nutritionists for this program (as stated in the fine print). With so much expertise and experience on the barbell side, I feel like they should also carry this over into nutrition if they are going to offer it.
Barbell Logic Online Coaching vs. Future
Future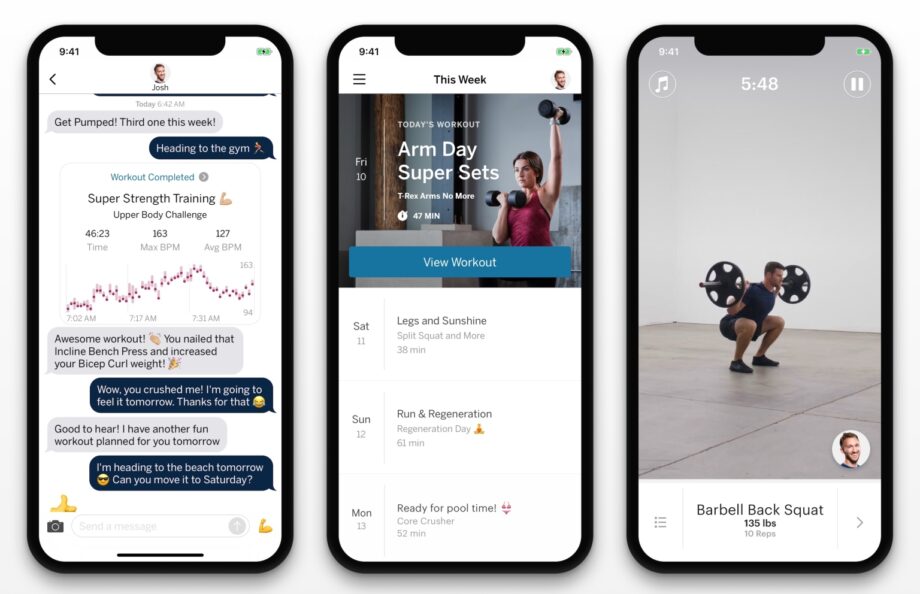 Future is similar to Barbell Logic in that they both involve real coaches delivering workouts virtually to their clients. However, this is pretty much where the similarities stop (although both do share a hefty price tag).
Future is personal training delivered through an interactive app (only available for iPhones unfortunately), and focuses on your specific goals. This could be anything from trying to run a mile in seven minutes flat, to performing a handstand scorpion. Whatever you're trying to achieve, your hand-picked personal trainer will create workouts to help you work towards these goals. They'll check in with you via short messages throughout the week to see if you need any modifications (and motivation).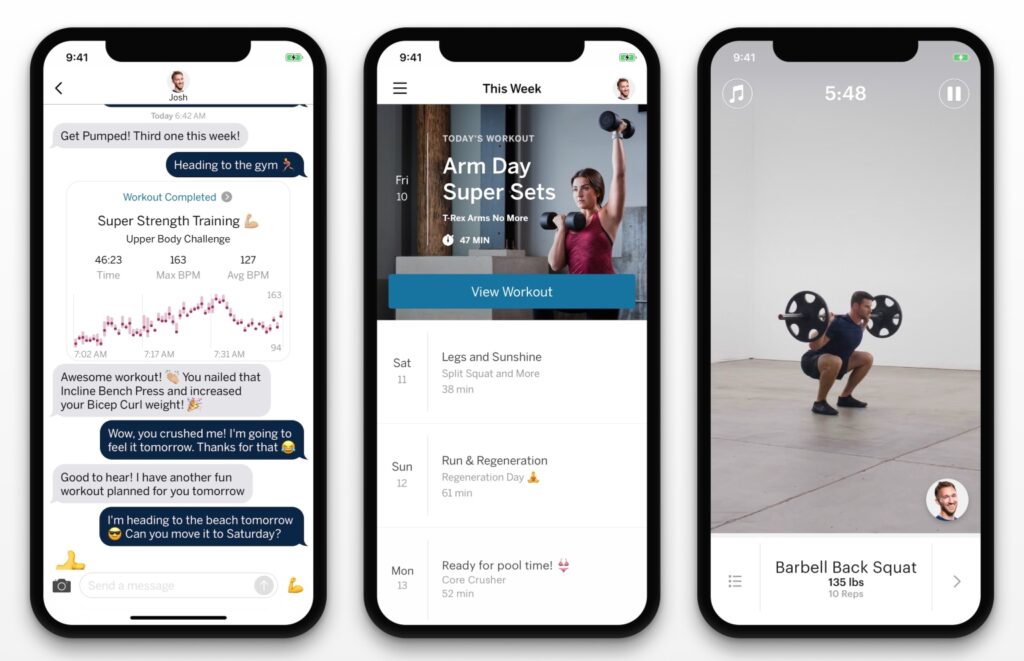 On the other hand, Barbell Logic is quite barbell-focused (shocker). Your coach has the goal of making you stronger, period. This will involve various progressions on common lifts, like squats, deadlifts, and overhead presses. Your coach will request videos of your sets and offer form feedback, which I find very valuable.
Both of these programs are extremely well-done, no doubt about it. Figuring out the right option for you will really come down to your own individual goals. For those who have a specific objective they want to achieve (i.e something like running a marathon or doing 15 pull-ups), Future will probably work better for you. If you're looking to gain strength overall and lift with better form, go for Barbell Logic.
| | | |
| --- | --- | --- |
| Program | Future | Barbell Logic |
| Price | $150 per month | $155-$285 |
| Type of coaching | Individualized coaching (can be anything fitness-related like strength, yoga, pilates, running, etc.) | Focused on getting the user stronger overall through mostly traditional lifts |
| App | Available for download through Apple App Store (Not compatible with Android) | Not an actual app, but able to be used with any type of phone |
| Metrics | Calories burned, time elapsed | Tons moved/total weight pulled |
Final Verdict of Our Barbell Logic Review
In conclusion, both Coop and I would recommend Barbell Logic Online Coaching. It's costly, but you get what you pay for. If you just want a simple workout without accountability, pay for a $20 service. If you want to follow a program that will get you stronger (with correct form) and improve your quality of life, sign up for Barbell Logic. Here are my takeaways:
The pointers and adjustments suggested by the coaches will help you learn (or refine) common lifts, which can be crucial for preventing unnecessary injury due to improper technique.
Cost may be prohibitive for some people.
Must have a barbell, plates, and a rack.
Full Rating
Barbell Logic Online Coaching
Barbell Logic, formerly Starting Strength Online Coaching is an online coaching program that utilizes Mark Rippetoe's Starting Strength Book as a basis for its programming. After testing the programming over 90 days, I not only hit lifetime bests in every lift, I greatly enjoyed the entire experience. We highly recommend SSOC to any trainee, especially garage gym owners, looking to increase strength.
Product Brand: Barbell Logic
Product Currency: USD
Product Price: 219
Product In-Stock: InStock
Barbell Logic Online Coaching FAQs
How do I become a Barbell Logic coach?
The PBC Certification is earned through a three-step online procedure that includes a proctored written test, an interview, and a platform evaluation based on video of you guiding the four major lifts. To obtain the PBC Certification, no prior contact with Barbell Logic or previous purchases are required.
How do I cancel Barbell Logic?
Requests for cancellation must be made to support@barbell-logic.com within ten days of the purchase date. You will be charged in 12 monthly installments or a one-time course price after the trial period, depending on the conditions of your purchase.
Who owns Barbell Logic?
Matt Reynolds is the CEO and Founder of Barbell Logic (BLOC). He and Niki Sims co-host the Barbell Logic podcast where they talk about things like barbell training, the fitness industry, general weight training, and more.
Will I lose body fat by doing the main lifts with Barbell Logic?
Exercise and good nutrition combined can help people lose body fat, but please consult your doctor or a full-time medical professional for weight loss-related questions.