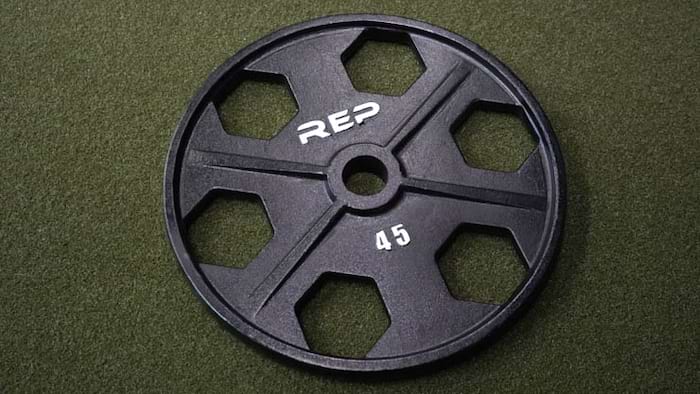 Rep Fitness is becoming the king of value in the garage gym market.
With the release of their new line of racks, benches, dumbbells, and many other accessories, Rep Fitness has pretty much situated themselves as one of the leaders in high-quality imported equipment at a great value.
The Rep Fitness Equalizer Iron Plates are pretty much the epitome of this previous statement. They're well-made, uniquely designed, budget-priced, and one of the best options on the market on a dollar for dollar basis.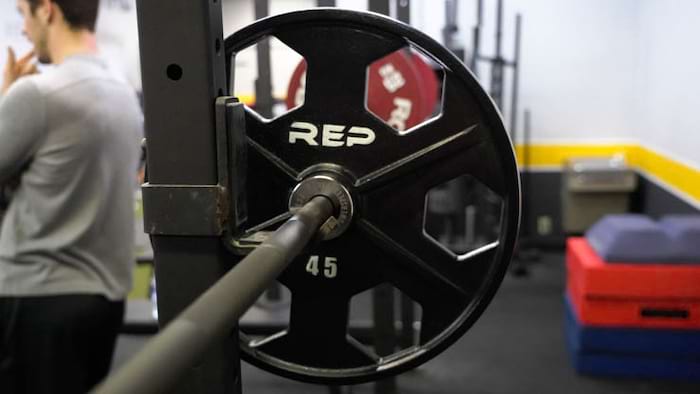 Iron plates are found in pretty much every Garage Gym and Home Gym in the world. The main reason for this is because of their price and their versatility. You can do the most obvious things with them like sliding them on a barbell sleeve, but you can also throw them on all sorts of accessory pieces like lat pulldowns and reverse hypers or use them as a stand-alone piece of equipment for various presses, raises, and pulls.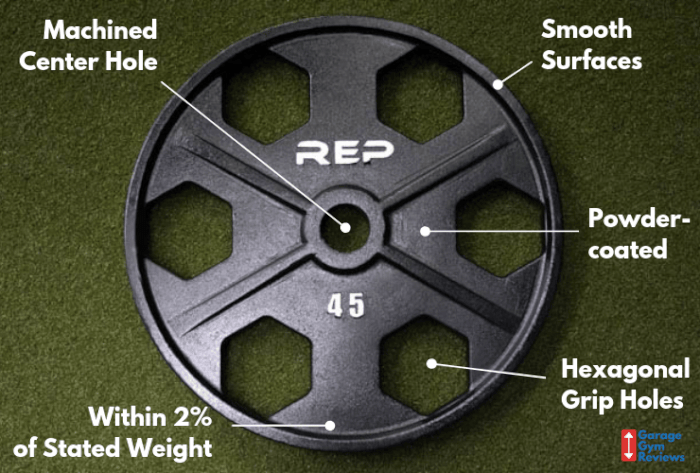 Let's start by taking a look at some of the specs:
Machine drilled center hole (not cast) for tight fit on bar.
Sandblasted and machined for smooth surface.
All surfaces rounded, no sharp edges.
Sandblast before painting to ensure no surface rust is painted over.
Powdercoated and baked for 1 hour for superior toughness and resistance to chipping.
Symmetrical grip holes for easy lifting off the ground, and for using individual plates in exercises.
Weight tolerance guaranteed within 2%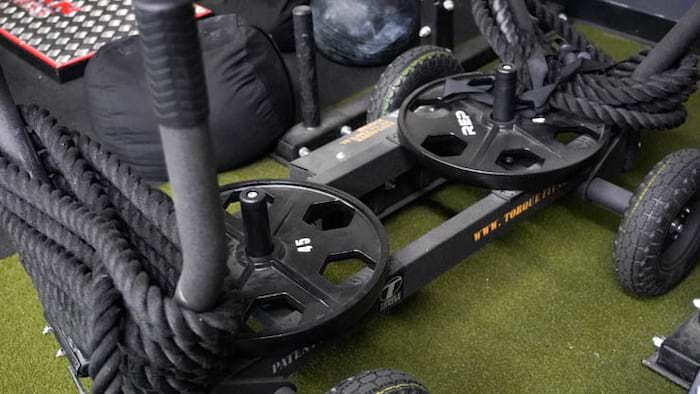 The Equalizer Plates come in the familiar black or dark gray hammertone colors. Due to the amount of time I use iron plates (little outside of testing thanks to the wide array of bumper plates I have access to) I decided to grab a pair of 45 lb plates to examine and so I could throw them on the Torque Fitness Tank to live. From pictures, the black looked the best to me, although the gray is equally subtle and will likely match the color of other gray hammertone plates.
There are a few major issues that are common across the cheaper priced iron plates that are on the market.
They're created entirely on a cast.
The center hole leaves too much space between it and the barbell sleeve.
There are many sharp edges.
The actual weight differs greatly from the stated weight.
The outside diameter is too small.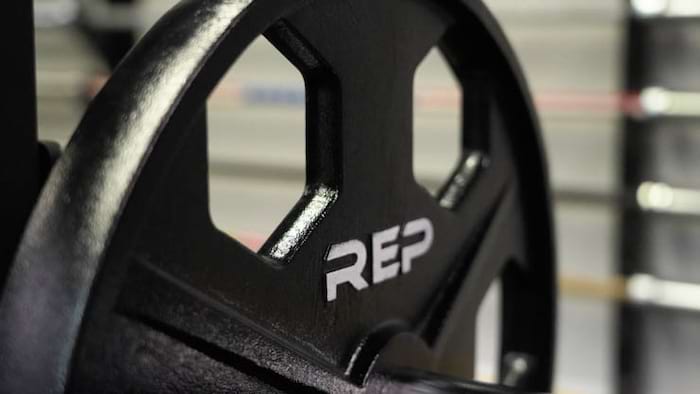 All of these issues make for a less than enjoyable training experience and can lead to damage on your foundation, equipment, and yourself. Although buying cheap iron plates feels good on the wallet, you'll eventually upgrade and wish you had bought the upgraded choice the first time. Just trust me on this one, I've helped thousands of people start garage gyms, and almost every time someone buys cheap, they end up paying more in the long run.
Rep Fitness has addressed pretty much all of these shortcomings of competitor plates in a similar price range.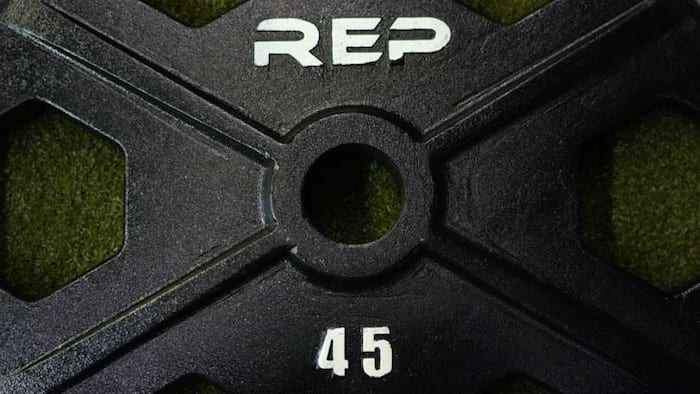 The Rep Equalizer Iron Plates feature a machined center hole. The way these plates are made is hot iron is poured into a cast that is then pressed and allowed to cool. Once cooled, the plates are removed and have the center hole machined out to create a smooth and consistent sized hole. This is an extra step that some cheaper Olympic Plates avoid and it's why they fit sloppy on the barbell.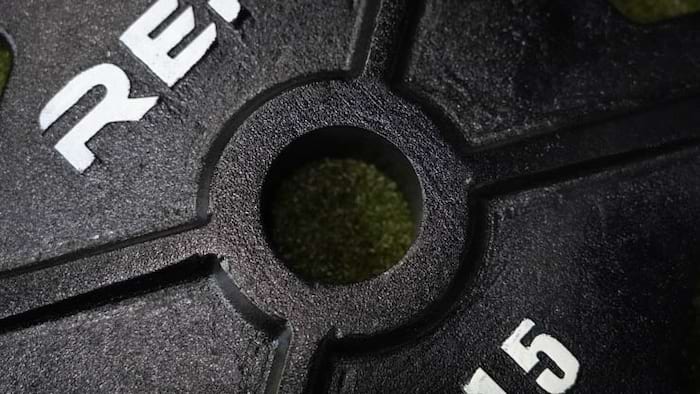 This may seem minor to some, but if you've ever used cheap plates with different sized holes that scratch barbell sleeves, you'll know what I'm talking about.
The next issue Rep addressed is sanding down the plates to assure there are no sharp edges. Cast iron plates are known for having various sharp edges, especially ones with a design like the Rep Fitness Plates that have a lot of cutouts. In addition, Rep sandblasts the plates prior to painting to prevent rust from popping up under the powdercoat. This is pretty much standard practice, unless the plates are the bottom of the barrel, but it's still nice to know.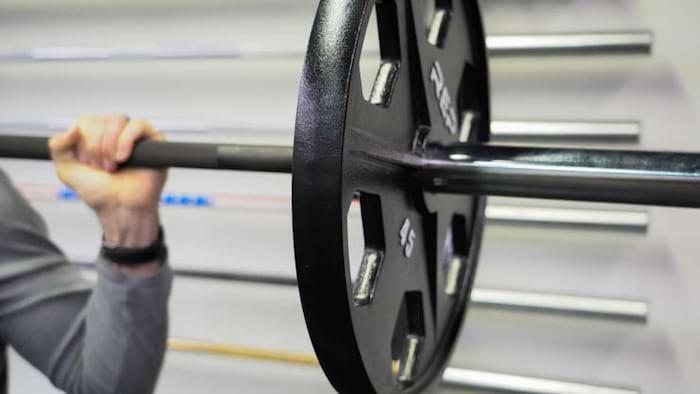 In addition to sharp edges, many cheaper iron plates have a smaller diameter than was is expected by organizations like the IPF which uses 450MM as it's standard. The Rep Plates are slightly less than 450MM at 17.7", but most won't notice such a small difference.
Finally, the weight of the plates is guaranteed to be within 2% of the stated weight or they'll replace them. For iron plates at this price, this is an awesome reassurance as many budget-priced iron plates are often pounds over or under the stated weight.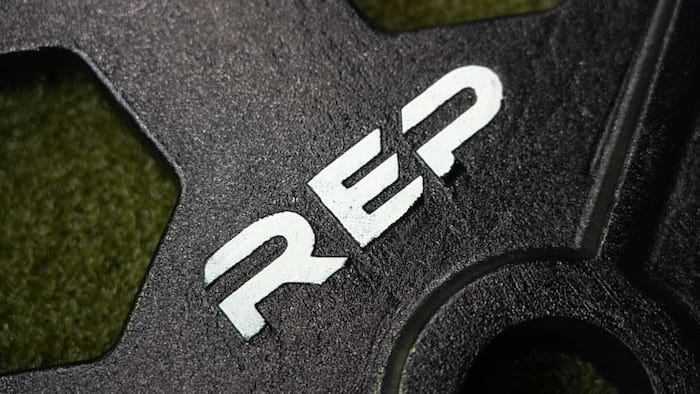 The plates feature subtle branding and the listed weight both painted in contrasting white paint. The paint doesn't cover the complete logo or numbers and do think it could rub off easily, but it would be an easy fix. This is a minor detail, but I love Rep's new logo. Simple and to the point that keeps the plates from looking too gaudy.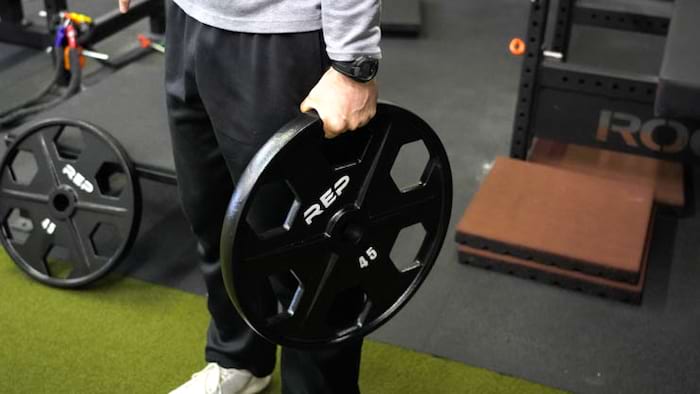 Now, one feature of the plates that I really like although others may disagree, is the six-shooter style cutouts. Instead of round cutouts (I'm guessing to differentiate themselves) Rep went with hexagon shaped holes that are easy to hold, look good, and allow the plates to be used easily for things like farmers carries, shoulder raises, Russian twists and to make it easy to attach things like dip belts easily.
The overall design and function of the plates are great. This also includes the powdercoat that is tough and hasn't chipped yet despite quite a bit of mishandling.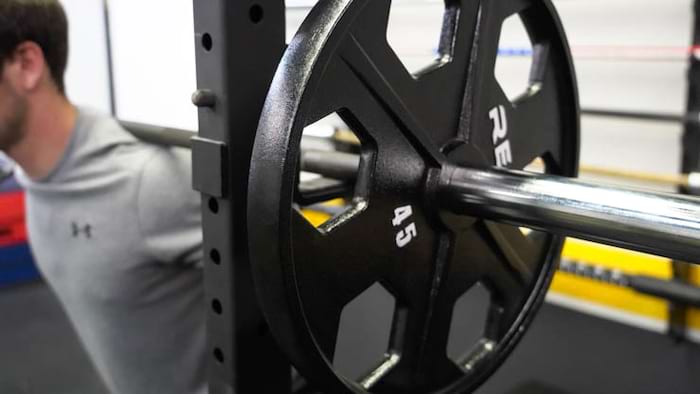 In regards to the price, they are slightly more expensive than some of the cheaper Standard Barbell plates, but not by much, especially when you buy in bulk. However, they are cheaper than Rogue's Machined and 6-Shooter Olympic Plates that are also imported.
In the end, we highly recommend the Rep Fitness Equalizer Iron Plates for anyone wanting new steel plates at a budget price. These are designed to last and perform well during their life.