We test and review fitness products based on an independent, multi-point methodology. If you use our links to purchase something, we may earn a commission. Read our disclosures.
An elliptical trainer is a big-ticket item for your home gym—much like a treadmill, rower, or exercise bike. These costly pieces of cardio equipment are often worth the investment, but it can be a tough pill to swallow when you're getting ready to pay anywhere from a couple hundred to a few thousand dollars. These are the best ways to save money and score an elliptical coupon for your next big purchase.
Ways To Save On Ellipticals
Some brands are known for blowout holiday sales, while other brands give newsletter subscribers exclusive discounts. Here are a few ways to get a deal on cardio equipment from major brands:
Financing Your Elliptical
When you can't find a discount code and you don't want to wait for a big holiday sale, sometimes financing your elliptical purchase is the best way to make a large purchase feel more budget-friendly with monthly payments.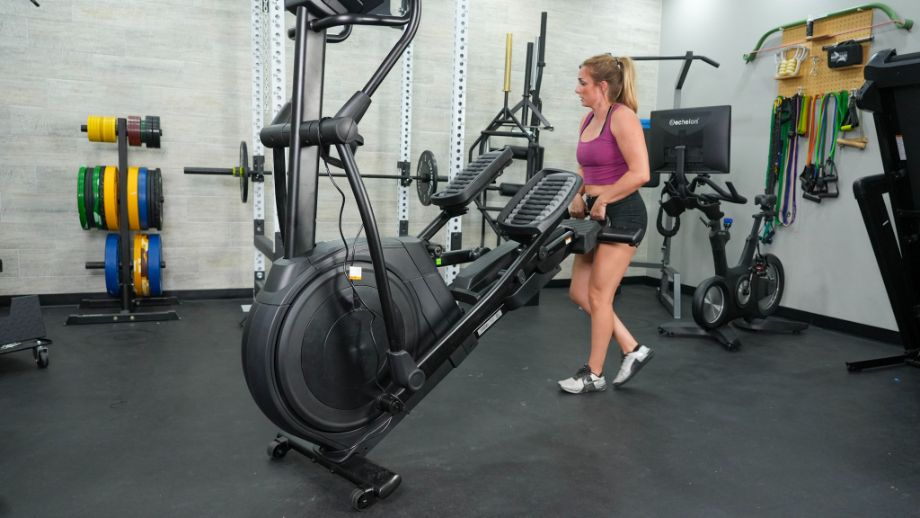 Although every retailer functions differently, many top fitness brands offer 0% financing options if you qualify based on your credit score. Be sure to read the details and understand the terms, conditions, and minimum monthly payments before you sign up.
Holiday Sales
Our fitness industry experts here at GGR know that the biggest names in fitness often celebrate holidays with a sale. And it's not just Black Friday—although that is a major savings opportunity—fitness manufacturers often hype up multi-day sales events on the following holidays:
Fitness Equipment Bundles
We've noticed a recent trend from sister companies NordicTrack and ProFrom, where you can bundle the cost of your iFIT membership with the cardio machine. Keep in mind this option is not available on all cardio equipment, just a few select items.
Essentially this bundling deal allows you to purchase a multi-year iFIT membership (which you can pay for monthly, it does not have to be upfront) and you receive the cardio equipment at no extra cost. If you're someone who is interested in NordicTrack or ProFrom cardio machines, you'll get the most out of the equipment if you have the iFIT subscription.
Pop-Up Sales
If you're eyeing a certain elliptical machine and you don't have an elliptical coupon sign up for the brand's newsletter, text alerts, or follow on social media platforms. Brands will sometimes offer the best discounts in an email blast or offer free delivery with a promo code that was featured on an Instagram post.
Elliptical Coupons and Fitness Promo Codes
Fitness coupon codes are constantly changing and sometimes only last for a limited time. However, we've gathered some of our favorite elliptical deals so you have the inside scoop on how to get deals from each brand.
ProForm
Best way to save money today: Wait for a pop-up on the ProForm website and add your phone number to the form to save up to $50 off any purchase of $499 or higher.
Standout elliptical: ProForm Carbon E10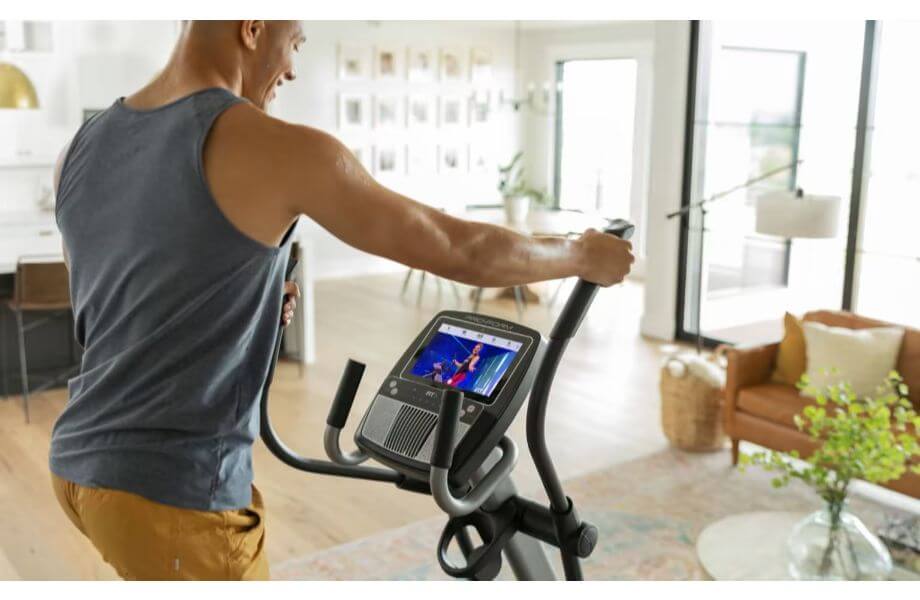 The Carbon T10 is part of the ProForm Plus program, where you can commit to a three-year iFIT family membership and get the machine for free. The T10 features a 10-inch touchscreen for navigating the vast library of iFIT on-demand workouts, a 19-inch adjustable stride, and 24 levels of resistance for the ultimate heart rate inducing workout.
Make sure you check out more ways to save on a Carbon E10 or other ProForm ellipticals with our ProForm promo codes.
NordicTrack
Best way to save money today: Wait for the pop-up on the NordicTrack website and enter your email and phone number for special alerts and the ability to unlock $25 off sitewide.
Standout elliptical: NordicTrack AirGlide 14i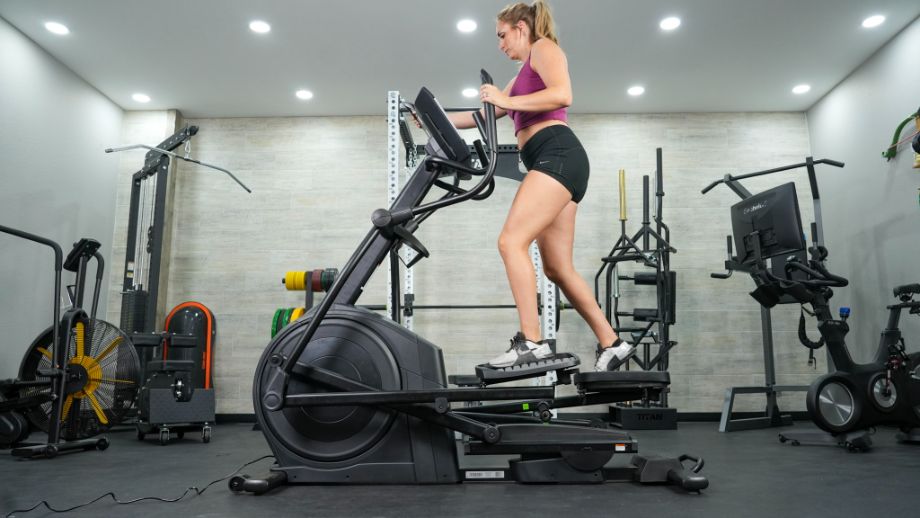 The NordicTrack AirGlide 14i is one of GGR's top picks for best elliptical machines with an auto-adjustable stride, 300-pound user weight capacity, and both decline and incline training options. It also has a 14-inch touchscreen to follow along with trainer-led iFIT workouts.
If you're interested in the AirGlide, be sure to check out our NordicTrack promo codes.
Sole Fitness
Best way to save money today: Finance your elliptical machine through Citizens pay for 0% APR for the first 12 payments.
Standout elliptical: Sole E25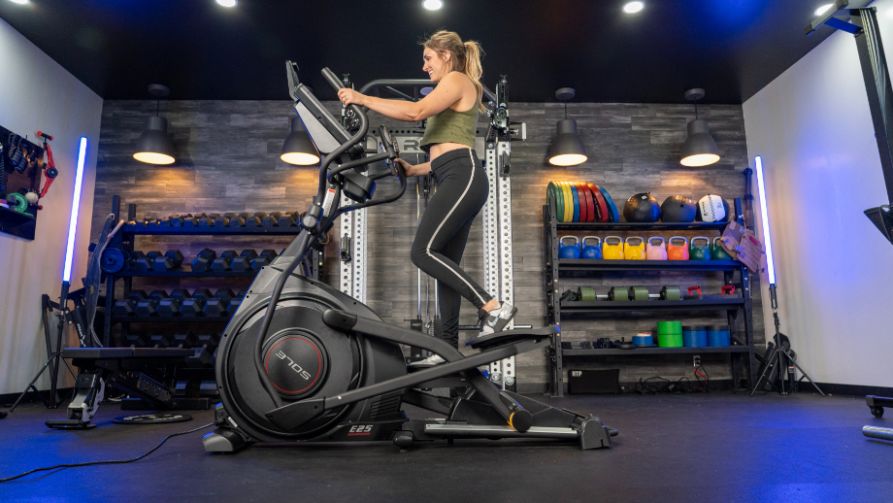 Firstly, we like the fact that Sole backs up its fitness products with a lifetime warranty on the frame for extra peace of mind. The brand also offers customers a 30-day money back guarantee if you're not completely satisfied with your Sole elliptical purchase. The Sole E25 might not come with a touchscreen display, but you'll have built-in programming, an easy-to-read display, and high-quality construction all for around $1,000.
If the affordability of the Sole E25 is refreshing, be sure to also check out our Sole Fitness coupons.
Bowflex
Best way to save money today: If you are a veteran or active military you can call customer service for a 15% military discount from Bowflex.
Standout elliptical: Bowflex Max Trainer M6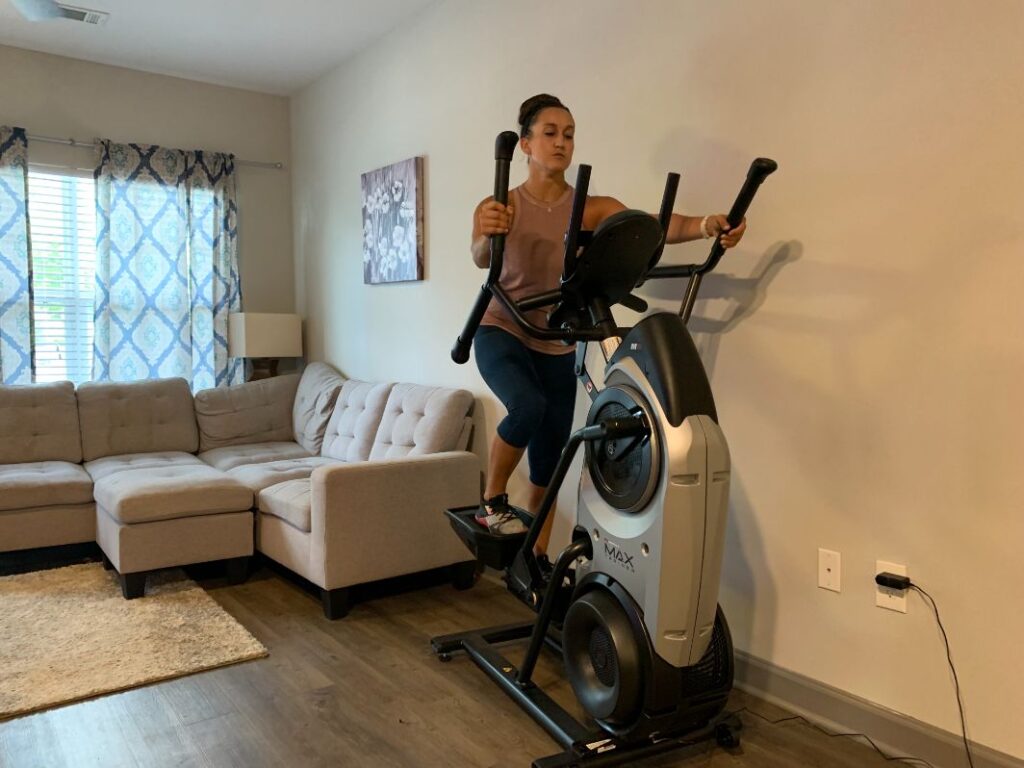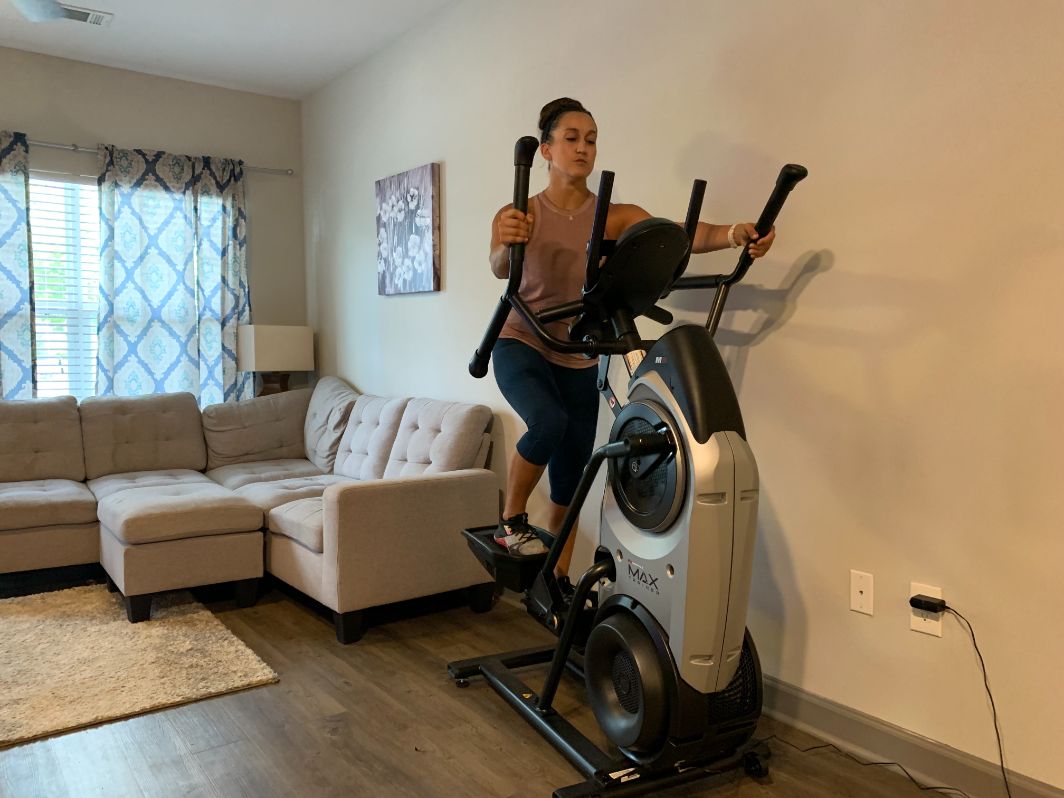 The Bowflex M6 is an elliptical machine with a compact footprint and offers a stair-stepping pattern ideal for high-intensity workouts with 16 levels of resistance. The machine is nearly 150 pounds and has a user weight capacity of 300 pounds. You'll have the ability to use your own device to connect with the JRNY app for trainer-led studio and outdoor workouts—plus you'll get a free one-year trial if you're a new member.
Be sure to browse our Bowflex coupon codes to get the best deal at checkout.
Horizon
Best way to save money today: Check out horizonfitness.com/cardio-deals for total offers and the latest discounts available on Horizon's cardio equipment.
Standout elliptical: Horizon EX-59 Elliptical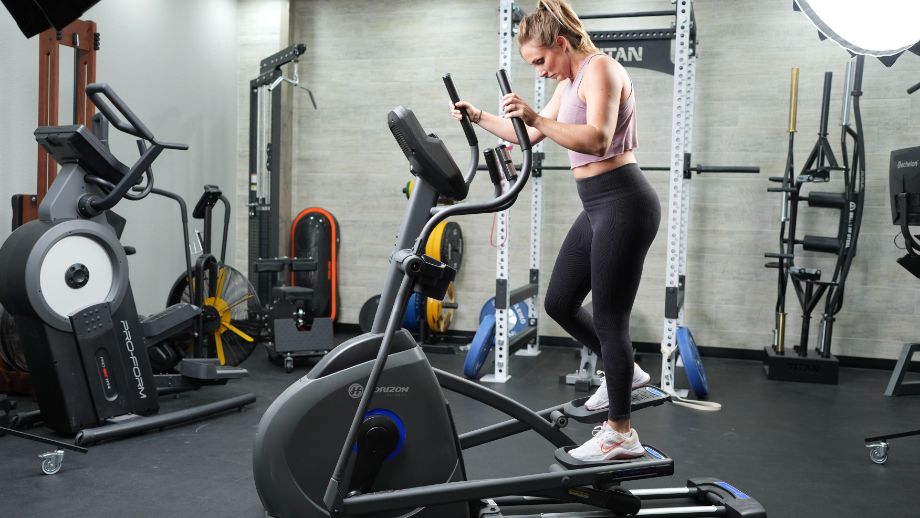 Horizon offers solid constriction on ellipticals and the EX-59 model is reasonably priced around $600. The EX-59 Elliptical features a 14-pound flywheel, 18-inch stride length, and 10 levels of magnetic resistance, and five built-in programs. The EX-59 might not have a touchscreen display, but there is a tablet holder where you can stream the fitness app of your choice.
Elliptical Coupons FAQ
How do I get a coupon code?
At Garage Gym Reviews, we often get exclusive discount codes to share with our readers on a variety of home exercise equipment. You can check our coupon page for the latest deals. 
Does NordicTrack offer discounts?
Not only does NordicTrack often have sales around the holidays, the brand also offers customers who sign up for text and email alerts a one-time $25-off coupon. Go to nordictrack.com and wait for the pop-up window to appear on your screen. 
How to save money on NordicTrack?
You can save money right off the bat with NordicTrack by signing up for text and email alerts to receive $25 sitewide.