We test and review fitness products based on an independent, multi-point methodology. If you use our links to purchase something, we may earn a commission. Read our disclosures.
Using a treadmill on an incline can be an excellent way to achieve your fitness goals. In fact, a recent study showed that "running at an increasing slope elicits greater heart rate, metabolic and mechanical cost." This essentially means that when you run on an incline, you'll be increasing your heart rate and burning more calories than you would on a flat surface at the same pace.
If you want to reap the benefits of incline treadmill workouts, check out our list of the six best incline treadmills on the market. Whether you're looking for an LCD screen, Bluetooth connectivity, or preset workout programs on your new incline treadmill, GGR has you covered.
The Devil Works Hard, But GGR Works Harder
We've done the hard work for you—including rigorously testing and researching each machine that's made the cut on this roundup. Plus, we really know our stuff. We've spent years curating various certifications such as certified personal trainer, nutrition coach, and CrossFit L-1 trainer.
6 Best Incline Treadmills
Best Incline Treadmill Overall: Horizon 7.0 AT
Best Incline Treadmill Overall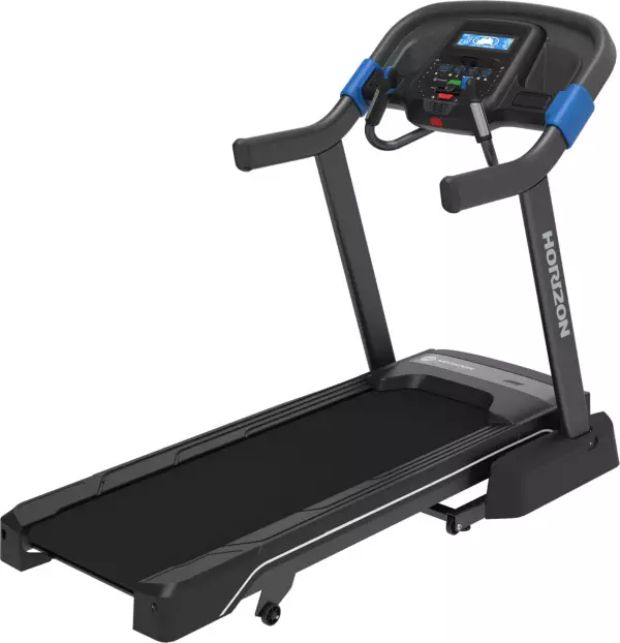 Horizon 7.0 AT Treadmill
Tired of searching for a budget treadmill that'll support your running habits? Look no further than the Horizon 7.0 AT Treadmill. This machine has a well-cushioned deck to aid in a more comfortable indoor run as well as a 60-inch deck (which is what we'd recommend most for running). I also enjoy the QuickDial adjustment feature, which allows users to change their speeds and incline up to "33% faster than other treadmills." This is useful if you love doing HIIT or sprints where you may need to quickly adjust the speed or incline.I would recommend shelling out the extra cash to get professional assembly. The 7.0 AT is a weighty cardio machine, and would best be completed with another helper (or a professional).
Pros:
15 levels of incline
Excellent warranty
325-pound user weight capacity
20" W x 60" L running belt
Lots of extras
Under $1,000
Cons:
Heavy machine
High step-up height
Thin deck
Want a great incline treadmill without spending too much cash? The $1,000 Horizon 7.0 AT treadmill fits the bill with an impressive 15 levels of incline—ideal for people who really enjoy feeling the burn in their lower body.
The incline levels aren't the only things to love on the 7.0. The weight capacity of 325 pounds is above the industry standard of 300, and the deck is generously sized for taller folks (or serious runners).
Although this cardio machine doesn't have a touchscreen, it is compatible (via Bluetooth) with apps like Zwift and Peloton. Plus, there is a handy device holder right above the display for easy viewing.
As a HIIT enthusiast, I especially enjoy the QuickDial™ controls located on the inner handlebars—you'll be able to easily switch between various inclines and speeds with a flick of your wrist.
There isn't much to dislike about the 7.0, but be warned: The machine weighs a whopping 253 pounds. You'll definitely need an extra set of hands to help you move the 7.0 up or down the stairs.
Want to learn more? Check out our full Horizon 7.0 treadmill review.
| | |
| --- | --- |
| Price | Around $1,000 |
| Incline levels | 15 levels |
| Weight capacity | 325 lbs |
| Warranty | Lifetime frame and motor warranty, 3-year parts, 1-year labor |
Best Incline Treadmill for Running: NordicTrack Commercial 1750 Treadmill
Good for: Serious runners or those who want a treadmill with a high-quality, HD touchscreen
Best Incline Treadmill for Running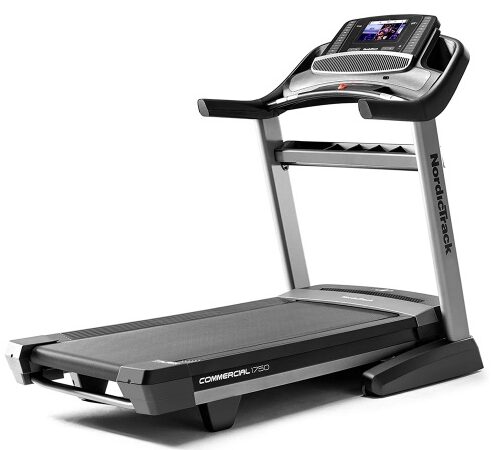 NordicTrack Commercial 1750
The NordicTrack 1750 treadmill features a 14-inch HD adjustable touchscreen with which you can stream iFIT programming on (sold separately). The under $2,000 machine can be financed through the NordicTrack website where you can get deals as low as $49 per month with 0% for 39 months.Models from 2013-2021 of the 1750 had adjustable cushioning, but the 2023 model no longer has this feature.iFIT workouts incorporate Automatic Trainer Control, which allows your trainer to digitally adjust your incline, decline, and speed. This is a nice feature to have because all you have to do is focus on the workout at hand versus frantically switching the controls.
Pros:
Large deck at 22" W x 60" L
300-pound user weight capacity
Decline and incline levels
Compatible with iFIT programming
14-inch touchscreen
Great financing options
Cons:
Heavy machine at 339 lbs
Expensive at around $2,000
Warranty will be voided if treadmill is stored in a garage
Whether you're into long-distance jogs or shorter sprint sessions, you'll likely enjoy the NordicTrack Commercial 1750 treadmill. This machine has 15 levels of incline (and three levels of decline) for a challenging uphill or downhill run. Plus, the 22-inch-wide-by-60-inch-long deck is sizable enough for most cardio enthusiasts to take long strides.
I also love the 14-inch touchscreen, which is compatible with iFIT programming. Next to Peloton, iFIT has the most well-produced and engaging on-demand classes. You'll be able to follow along with world-class instructors as they encourage you to run, walk, and sprint.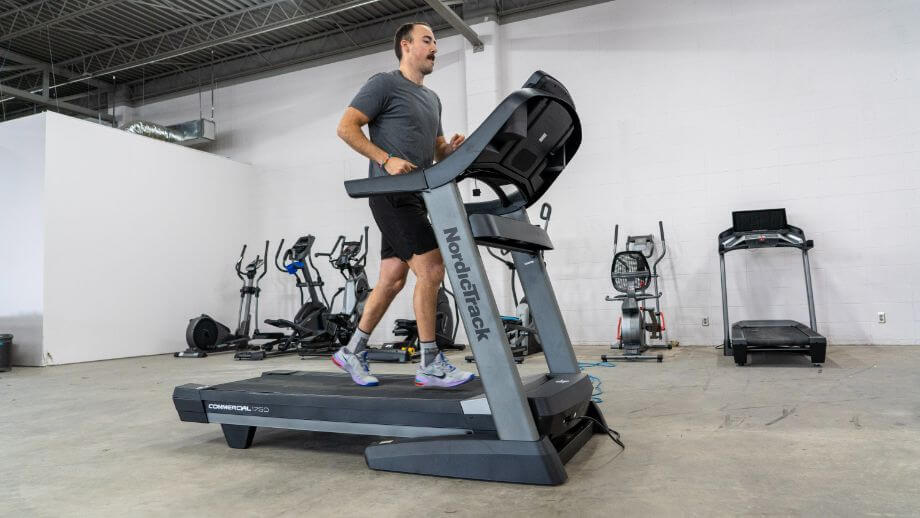 Even though the 1750 is almost $2,000, NordicTrack does offer excellent financing options. You can pay as little as $54 per month with 0% APR for 39 months.
The 10-year frame warranty isn't bad, but for the price, I'd expect to see at least a 15-year guarantee. It is also worth noting that you cannot store this machine in your garage for any reason. If you do, your warranty will be voided by the company.
Take a look at our full NordicTrack Commercial 1750 treadmill review.
| | |
| --- | --- |
| Price | Under $2,000 |
| Incline levels | 15 levels (plus 3 decline levels) |
| Weight capacity | 300 lbs |
| Warranty | 10-year frame, 2-year parts, 1-year labor |
Best Budget Incline Treadmill: XTERRA Fitness TR150
Good for: People who need an inexpensive treadmill with incline
Best Budget Incline Treadmill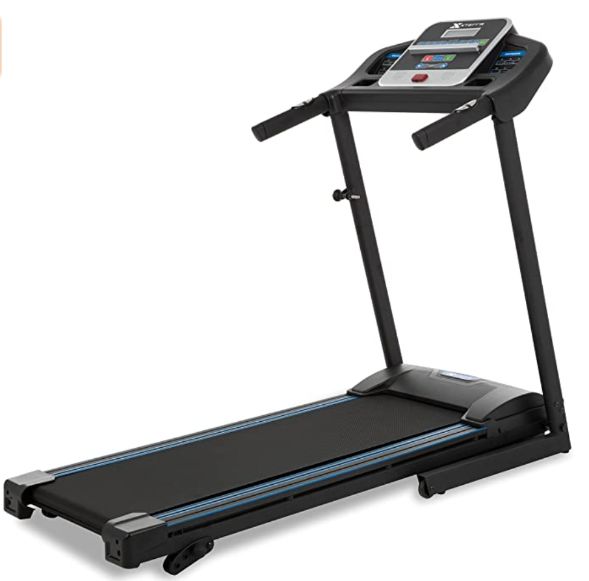 XTERRA Fitness TR150 Folding Treadmill
The XTERRA TR150 is a space-worthy investment best suited for beginner walkers to speed walkers. Featuring 12 preset programs, speeds ranging from .5 to 10 miles per hour, three manual incline settings, and an easy pull knob release for convenient storage, the XTERRA TR150 was developed with performance, comfort, and safety in mind. The 16-inch-by-50 inch walking surface is on the smaller size but is big enough to accommodate most users when walking or light jogging. The 5-inch LED display provides simple yet important stats during your workout including time, speed, distance and calories. The XTERRA TR150 is designed for convenience with an integrated bookrack and accessory holder to keep things like a remote control or phone close by. The hand grip pulse sensors are mounted on the side handlebars but users report that the heart rate readings are often inaccurate (as is often the case with grip sensors). The XTERRA also provides a soft cushioned deck intended to absorb impact and keep joints safe during workouts. If you are an avid runner looking to train hard, this is not the treadmill for you. With a 2.25 horsepower motor, the XTERRA TR150 is not intended for fast or sustained running.  Additionally, users report that the incline is almost unnoticeable. So, before you buy, be sure to know how you intend to use it!
Pros:
Under $400
Lifetime frame warranty
Easy to use
Simple assembly
Multiple preset programs
Cons:
Folding mechanism can be unsafe
Subpar cushioning
2.25 CHP motor is on the weaker side
Not everyone has thousands of dollars to spend on a treadmill, which is why the XTERRA Fitness TR150 is an excellent budget option. Clocking in at just under $400, the TR150 has a lot to offer—you'll get a lifetime frame warranty and three manual incline levels.
It may seem like a pain to have to manually change your incline, but it is a small price to pay to save a lot of cash. Plus, the rest of the TR150 is extremely simple to use. The display is user-friendly and there are a variety of preset programs to choose from when it is time to get your sweat on.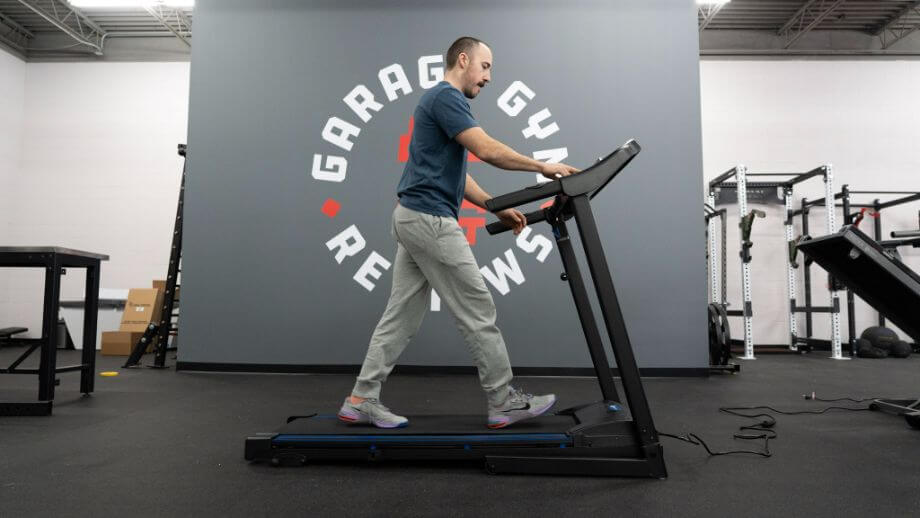 I'm also a big fan of the simple assembly process. In the past, I've felt like I'm recreating the wheel when I've assembled treadmills, but luckily, the TR150 doesn't give me that feeling—the instructions are thorough and the pieces are easy to attach. Since the machine is only a little over 100 pounds, most people will be able to complete this process on their own.
Even though the TR150 does technically fold, I wouldn't recommend using this feature if you have kids or pets around. This treadmill does not have a gas shock, which essentially means it will slam to the ground forcefully whenever you unfold it.
Take a gander at our full XTERRA Fitness TR150 review.
| | |
| --- | --- |
| Price | Around $400 |
| Incline levels | 3 levels |
| Weight capacity | 250 lbs |
| Warranty | Lifetime frame, 1-year motor, 90-day deck and labor |
Best Folding Incline Treadmill: Sole F63
Good for: Those who need to be able to easily fold their cardio machine
Best Folding Incline Treadmill
Sole F63
Named "Best in its Price Range" by Fit Rated, Run Reviews, Treadmill Reviews, and many others. Easy Assist Folding Deck Design makes storing your treadmill easy and convenient. High-end rollers create a static free motion leading to a long lifespan. Smoothest treadmill when making adjustments mid-workout. LCD screen provides real-time statistics to monitor progress towards goals.Plus, Sole has recently released its own version of Peloton-esque programming: STUDIO. You can access a variety of on-demand classes for just $19.99 per month.
Pros:
Foldable for simple storage
3.0 CHP motor is suitable for running
Great warranty
20" W x 60" L running surface
325-pound user weight capacity
Cons:
Heavy at 254 pounds
Lacks a touchscreen
Subpar customer service
If you're looking for a folding treadmill with over a dozen incline options, you'll want to check out the Sole F63. Thanks to the handy gas shock, this machine can be easily (and safely) folded and unfolded. You won't have to worry about suddenly crushing toes or fluffy paws when you're ready to use your F63. Plus, the folding mechanism makes it an ideal choice for people who need to be able to store their treadmill while it isn't being used.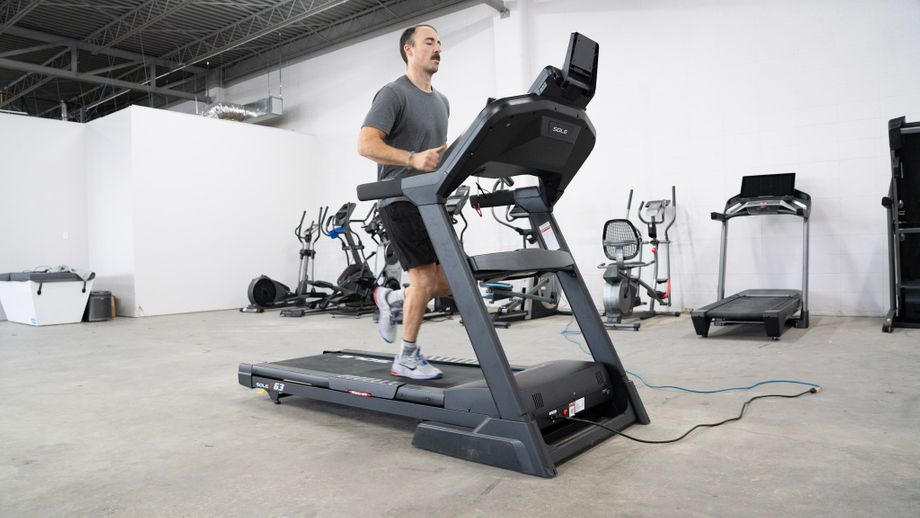 The Sole F63 is what I'd call a thoroughbred—it is an all-around great machine with quite a bit going for it. The 3.0 CHP motor is powerful enough to support running, sprinting, and walking with ease. I also enjoy the large 20-inch wide by 60-inch length deck, which is ideal for people of various heights. You even get an exceptional lifetime frame warranty when you purchase the F63. Definitely the kind of horse—er, treadmill—you'd want sitting in your home gym.
There are a few things to be aware of before purchasing the F63. Firstly, the machine is really heavy. I'm talking 254 pounds of hulking metal and plastic. You'll need a friend (or two) to help move the machine to your desired space. Secondly, the F63 doesn't have a touchscreen. Yes, you are able to sync your desired programming from your smart device to the treadmill via Bluetooth. However, if you don't want to go through the hassle of this each time you use the machine, this may not be the treadmill for you.
Read our full Sole F63 treadmill review.
| | |
| --- | --- |
| Price | Around $1,200 |
| Incline levels | 15 levels |
| Weight capacity | 325 lbs |
| Warranty | Lifetime frame and motor, 3-year deck, electronics, and parts, 1-year labor |
Best Compact Incline Treadmill: Sunny Health & Fitness (SF-T4400) Treadmill
Good for: Apartment or condo residents
Best Compact Incline Treadmill
Sunny Health and Fitness Treadmill SF-T4400
The Sunny Health & Fitness Treadmill is a space-saving and affordable treadmill perfect for general trainees who may not have specific athletic goals, such as becoming better runners. It's foldable and comes with a soft drop feature, a top speed of 9 miles-per-hour, and 9 preset workout programs.We think this is perfect for the person who may just want to get more steps in during their day, or just wants a low-impact way to improve their cardiovascular fitness. While the tread is a little shorter than most, it does feature shock absorption technology for those who can find their stride on it.
Pros:
103 pounds
Easy to fold and store
Around $400
Simple display
Handlebars have quick-change buttons
Cons:
49" L x 15.5" W deck is small
Weaker 2.20 CHP motor
Short warranty
I'm a proud condo owner, and I know I certainly don't have a ton of extra space to have a treadmill sitting out 24/7. If you're like me, purchasing a machine like the Sunny Health & Fitness (SF-T4400) Treadmill might be your best bet. At just 103 pounds, the SF-T4400 can be quickly folded and stored in a corner (or in a coat closet) when you aren't using it.
Plus, at around $400, you won't be breaking the bank with this budget-friendly treadmill. Although the three incline options have to be adjusted manually, it is a small concession to make for such an affordable and compact machine.
I will say, I'm a big fan of the speed-adjustment buttons on the handlebars, as it makes amping up your workout a breeze. If you prefer preset programs, the SF-T4400 is happy to accommodate with nine different options to choose from.
However, it is worth noting that you don't get an excellent warranty with the SF-T4400. Three years for the frame and 180 days for parts is the extent of this guarantee. I do realize this is a budget machine, so view this caveat with that information in mind.
Take a look at the Sunny Health & Fitness (SF-T4400) treadmill review.
| | |
| --- | --- |
| Price | Around $400 |
| Incline levels | 3 levels |
| Weight capacity | 220 lbs |
| Warranty | 3-year frame, 180-day parts and components |
Best Incline Treadmill for Walking: LifePro Pacer Folding Treadmill
Good for: A budget home treadmill for walking with a variety of incline levels
Best Incline Treadmill for Walking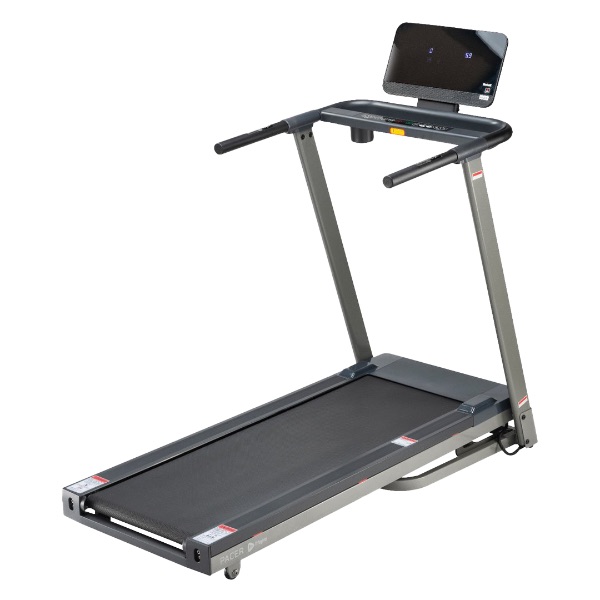 Lifepro Pacer Folding Treadmill
The Lifepro Folding Treadmill has a lot going for it, but it won't be the best option for everyone. If you're tight on space, but want a reasonably priced treadmill you can fold to store away, you'll love the Lifepro. However, if you're a serious runner or someone with a particularly long stride, you likely won't be thrilled with this treadmill. The running deck is small at just 49.2" L x 16.5" W. Plus, with a motor HP of just 1.75, this treadmill is hitting below the industry standard for a motor that can handle serious amounts of running. It is also worth noting that the Lifepro is only 115 lbs, which can be both a blessing and a curse. Since it is so lightweight compared to comparable treadmills, it can more easily be moved from room to room, which can be a big plus for those tight on space. However, with the light weight of the treadmill comes a low weight capacity at just 220 pounds. This makes the Lifepro not a particularly inclusive option.Something that really stands out to me on this treadmill is the lifetime warranty. Even if this more budget-friendly option has issues down the road, it is clear that Lifepro stands behind their products. 
Pros:
12 incline settings
Under $750
Lifetime warranty
Foldable
Financing options available
Simple assembly
Cons:
Weak motor
220-pound user weight capacity
Small deck
For those who would prefer to walk rather than run (I certainly don't blame you), the LifePro Pacer Folding Treadmill might be the best choice for you. For under $1,000, you'll get a treadmill with 12 levels of incline and a lifetime warranty. Consider me impressed!
Some things are best when they're simple, and a walking treadmill is one of those things for me. Although the Pacer doesn't have a fancy touchscreen and interactive programming, the LCD display is very readable, which makes for a pleasant experience.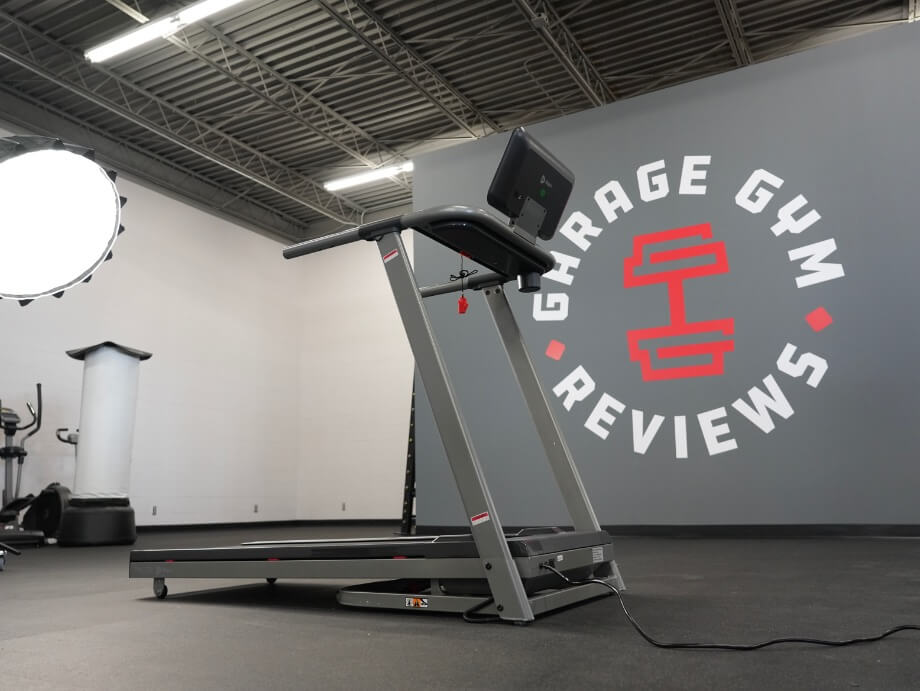 I also like that the Pacer is foldable, which makes it a viable option for people in smaller spaces. However, I do wish the deck was a little larger. At just 49.2 inches long by 16.5 inches wide, the Pacer is well under the industry standard for deck size. If you're a shorter person or just plan to walk, this machine will work well for you. If you're six feet and over, you may find you need to take more calculated steps then you're used to.
Check out our full Lifepro Pacer Folding treadmill review.
| | |
| --- | --- |
| Price | Under $750 |
| Incline levels | 12 levels |
| Weight capacity | 220 lbs |
| Warranty | Lifetime warranty |
Other Treadmills We Recommend
None of these incline treadmills getting the job done for you? Check out some of our other roundups to find more great options:
How We Picked and Tested
Curious how we chose the best incline treadmills? Check out the questions we asked ourselves to determine if a machine made the cut:
Incline options: What incline options are there? What is the maximum incline? How does this compare to others in the same price range? Are they automatic or manual incline? Are there any decline options?
Speed levels: How fast can this treadmill go and what is the max speed? How does this compare to similar models?
Weight capacity: What is the user weight capacity? How does it compare to the industry standard 300-pound user weight capacity?
Handrail: Does it have one or two sets of handrails?
Dimensions: What is the footprint of this machine? Does the machine store well?
Foldability: Can the machine be folded? Is there a gas shock for safe folding?
Technology: Does the machine feature interactive programming? Are there Bluetooth speakers or any other type of technology features the reader should be aware of? Is there a free iFIT membership trial?
Display: Is the display LCD or a touchscreen display? How large is the screen? Are there any preset training programs on the display?
Portability: Can the machine be moved easily? Are there included transport wheels? Is it a compact treadmill or good for small spaces?
Weight: How heavy is the machine? Can it be moved by one person or will you need an extra set of hands?
Motor: What horsepower does the motor have?
Deck: Is the deck shock-absorbing? How large is the running deck/what are the dimensions?
Price: How expensive is the treadmill? Is it a budget, mid-range, or high-end option?
Extras: What extras does this treadmill have? Is there a tablet holder, phone holder, or water bottle holder? Does the treadmill come with a heart rate monitor? Does it have a cooling fan or speakers?
Assembly: Can you pay for professional assembly? How much is professional assembly? Is it easy to assemble by yourself or will you need help? How long did it take you to assemble?
Benefits of Incline Treadmills
Want to know why incline treadmills are so beneficial? GGR writer and certified personal trainer Anthony O'Reilly has the 4-1-1.
"Incline treadmills offer all the same benefits of your good old-fashioned treadmills, with a few bonuses," Anthony explains.
"Running or walking on an incline treadmill works your posterior chain (glutes and hamstrings), as well as your calves, which can help tone those muscles. And because your body is working harder when climbing an incline, you're burning more calories than you would on a flat treadmill.
Incline treadmills can also prepare you for real-life situations like climbing a long flight of stairs or a rigorous mountain hike."
Buying Guide: What to Look for in Incline Treadmills
Finding a quality treadmill can be tricky, but luckily, we're here to help. Here are five things to consider before purchasing a new treadmill.
Incline Options
If you're someone who enjoys incline runs or walks, you'll need to make sure your new treadmill can support your habits. Most treadmills above $1,500 have a wide range of incline options. However, if your budget is on the lower side, you'll need to pay special attention to the included incline levels, as not all inexpensive treadmills have them.
Price Tag
Considering your budget is one of the most important steps to finding a treadmill that will work for you. If you're set on a machine that you can't afford all at once, check to see if there are financing options available. Many brands like NordicTrack and ProForm offer excellent payment plans to help you break up the cost.
Weight Capacity
Especially if you plan to share your new treadmill with family and friends of different sizes, finding a machine with a high weight capacity is a must. The industry standard for user weight capacity is 300 pounds, but you may need more or less depending on who will be using the machine.
Footprint
Deciding ahead of time where your treadmill will live will help you narrow down your list of potential machines. Do you need your new cardio machine to fold or have a small footprint? Do you have the capacity to leave the treadmill out 24/7? These are important questions to ask yourself to avoid buying a treadmill that doesn't actually fit in your space.
Speed Range
If you enjoy HIIT, you'll want to choose a treadmill that has a wide range of speeds. For those folks who prefer a slow jog or a walk, speed range will be less important to you. Decide what you plan to do on your treadmill ahead of time, so you can find a machine that fits your preferences.
Incline Treadmills FAQs
Is a 12 incline good for a treadmill?
Yes, a 12 incline is good for a treadmill. With a treadmill that has 12 incline levels, you'll even be able to do the popular 12-3-30 workout (or just do a casual walk on a slight incline if you prefer).
What incline should I use on a treadmill if I want to lose weight?
There is not a magical level of incline you should use to lose weight. In tandem with a nutritious diet, treadmill workouts (and strength training) can help you lose weight. However, you should always talk to your doctor or a licensed medical professional before starting a weight-loss routine.
What incline burns the most calories on a treadmill?
When thinking about burning calories, incline isn't the only factor to consider––you'll also need to think about the speed you are running or walking at. Obviously, the faster you go at a high incline, the more calories you'll burn. Find what works for you—and what you can maintain—and stick with it.
What are some brands that I can buy a treadmill from?
Although you can purchase many treadmills on Amazon, it is sometimes better to purchase a machine directly from the brand's website since you'll get more direct customer service. I recommend checking out brands like Bowflex, Horizon Fitness, Echelon, NordicTrack, and ProForm for treadmills.