We review free products that we receive and participate in affiliate programs, where we may be compensated for items purchased through links from our site.
See our disclosures page for more information.
Rogue Fitness has taken a page out of Hollywood's book and relaunched a pair of old-school pair of weightlifting shoes, giving us the Do-Win Classic Lifter. This is a remake of the original
Do-Win, (formerly known as the Pendlay Do-Wins), which were (and still are) beloved by fitness enthusiasts everywhere.
These are sturdy and will certainly serve you well in the short-term, though we have some concerns when it comes to their lasting durability. Our senior editor here at Garage Gym Reviews, Kate Meier, is a USA Weightlifting certified coach and competes in the sport. She took the shoes for a spin to give us the ins and outs for our Do-Win Classic Lifter review.
Why You Should Trust Us

We've put more shoes on feet than Prince Charming trying to find his mystery dance partner, all so we can find the best weightlifting shoe out there. I have personally tried out the Nike Romaleos 4, the Nike Romaleos 3, and the Reebok Legacy Lifter, among others. Heck, I've even lifted in some of the best CrossFit shoes like the Reebok Nano X1, Nike Free Metcon 4, and the NOBULL Training shoes, just for comparison.
Our quest for a happily-ever-after has led us to create a handy guide to figure out what kind of shoes you should wear based on your style of training. Trust us, we know what to look for in a quality training shoe, and we don't need a magic wand to help you get ready for your big dance with a barbell.
Kate, who herself has tested the Nike Romaleos 2 and the Adidas Adipowers, among others, wore the Do-Wins in multiple weightlifting sessions and even used them for a local weightlifting competition. She gives us great insight into these shoes, who they work for–and where they might fall short.
Do-Win Classic Lifter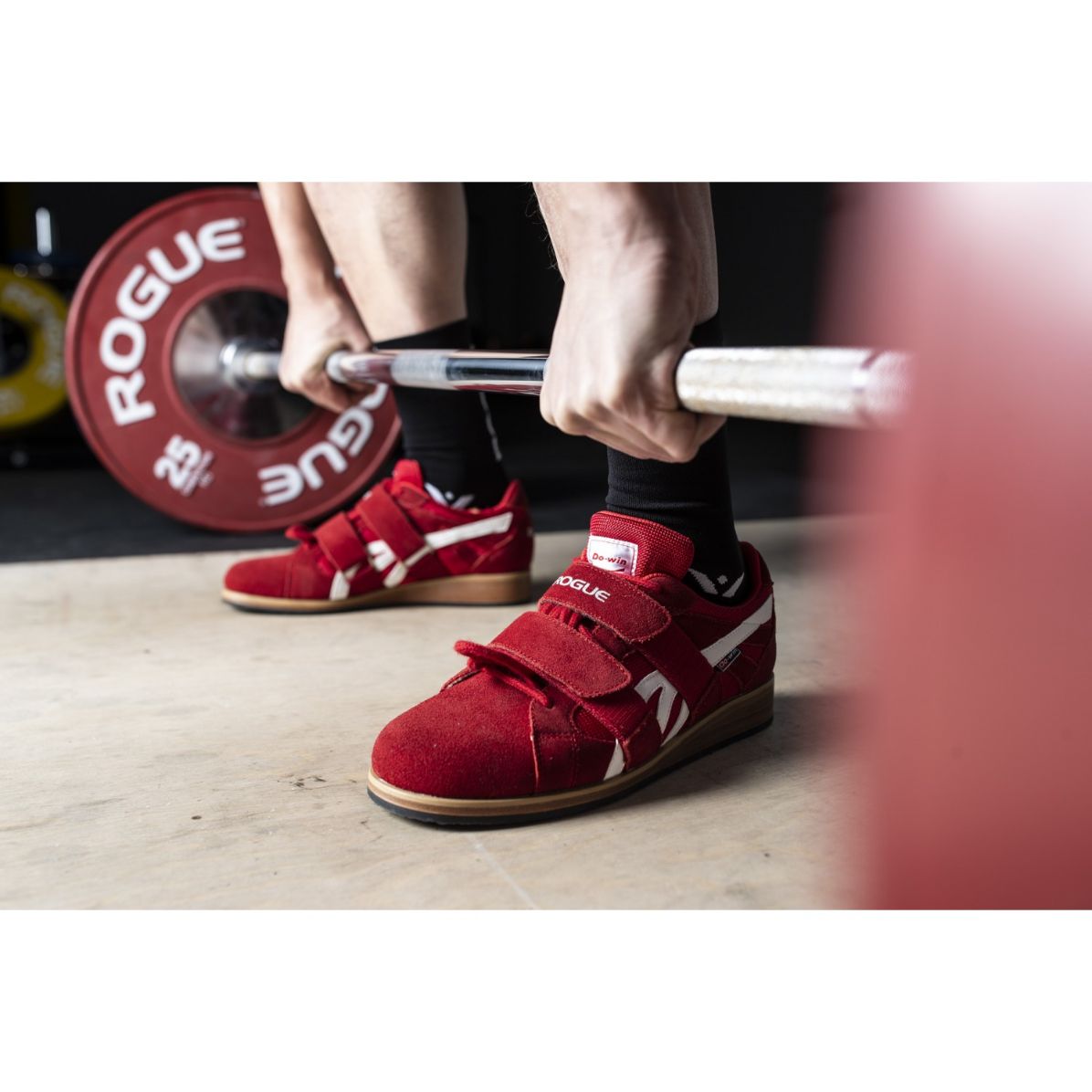 Do-Win Classic Lifter
The original Rogue weightlifting shoe, the Do-Win, is back in a re-launched "Classic" edition, available here in three colorway choices: Black & White, Red & White, and Blue & White. As longtime Rogue athletes will know, the Do-Win Lifter was the very first lifting shoe ever sold through Rogue Fitness, starting back in 2007. This simple, precision design–with its 0.75" heel-to-toe drop, ample ventilation, and lock-down stability–earned a devoted following from the amateur ranks to the highest levels of competition. And while plenty has changed in the worlds of CrossFit and weightlifting over the past decade, a classic never goes out of style. The Do-Win Classic Lifter includes a suede and mesh upper with a rounded toe shape (just like the old-school version had). Two hook-and-loop tarsal straps + nylon webbing backers ensure a firm, custom fit, and each heel is crafted from stacked layers of genuine leather. Like the originals, the effective heel-to-toe drop of the Do-Win is approx. 0.75" (19mm).
A Quick Look at the Do-Win Classic Lifter
Right out of the box, I love the look of the Do-Win Classic Lifter. Kate wore the blue and white ones, but they also come in red and white and black and white. And because the compressed leather heel looks like wood, it has an old-school look to it that I really like.
While aesthetics are nice, a good pair of weightlifting shoes need to have great functionality–and these certainly have that. Kate said the shoes felt great on her feet, provided excellent stability and had a great grip.
However, she said after about an hour in them, her feet started to hurt and she wasn't able to wear them for an entire two-hour session. A big reason for that is these shoes run a little small and narrow due to the short toe box.
Coop's Tips:
These shoes don't run true to size–I'd recommend going at least half a shoe size up.
The velcro frays the thick shoelaces over time–try putting your own laces in instead.
My Favorite Things:
These shoes look bad-ass
They have a great grip stability
Great price for a weightlifting shoe
My Callouts:
Not the most durable shoe on the market
Not a weightlifting shoe you can wear while running errands or socializing
They're not made in the USA
Only sold in men's sizes (though there's a corresponding women's size chart on Rogue's website)
Is the Do-Win Lifter Classic Worth It?
The Do-Win Classic Lifter is a great weightlifting shoe, in that you're going to feel incredibly stable in them while doing any kind of lifts. And at $125, it's a great price when compared to other weightlifting shoes like the Nike Romaleos or the Adidas Adipowers.
The main problem is they may not last you as long, as we have had reports from people about pieces coming unglued (specifically, the heel). If you make this your everyday weightlifting shoe, you might need another pair in the long-term. I have a friend who's gone through a few pairs of them already, and many Rogue customers have also complained of the shoes wearing down after a few months of using them.
I doubt many people have the ability to shell out $125 every time they need to replace a pair of weightlifting shoes. If you do, great, but for those who can't or won't you'd be better off paying a bit more upfront for a shoe that can stand a little more mileage before breaking down.
Great for:
People who are looking for a budget-friendly weightlifting shoe
People who haven't tried weightlifting shoes before
People who want a cool looking pair of shoes to lift in occasionally
Not recommended for:
Individuals with wide feet who need a larger toe box.
People looking for a long-lasting weightlifting shoe.
People looking to wear their weightlifting shoes outside the gym.
Wearing the Do-Win Classic Lifter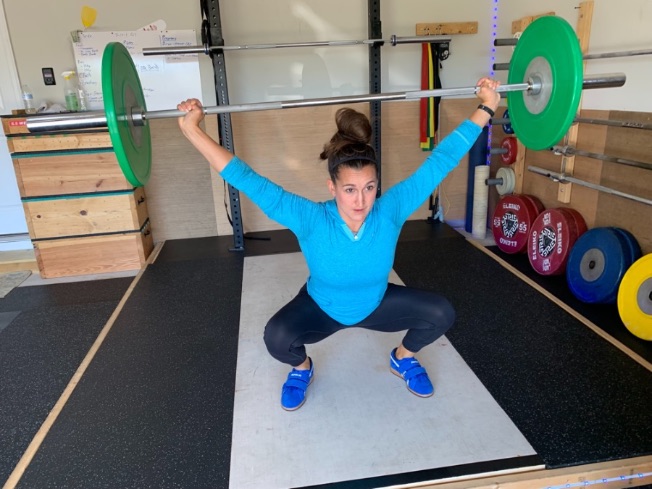 The Do-Win Classic Lifter differs from the original in one big way–they run small. The first iteration was well-known for having a wider profile than most other weightlifting shoes, making it a great choice for those with larger feet. The relaunched version, though, has a short toe box and runs smaller, which is why I suggest going half a size up.
Because of their smaller size, Kate couldn't keep them on for an entire two-hour session. But for the time they were comfortable enough to wear, they were absolutely great. Overall, they were incredibly stable as she did Olympic and classic lifts like deadlifts in them. If you're looking for a shoe that will give you peace of mind as you practice your split jerks, look no further.
Do-Win Classic Lifter Construction and Materials
Unlike a lot of Rogue Fitness equipment, the Do-Win weightlifting shoes are not made in the USA. They do live up the "classic" name with the compressed leather raised heel that looks like wood. It also feels like wood with the support and feedback it gives your foot as you lift. As Kate points out, seasoned weightlifters love lifting on wood (as opposed to being on rubber). The Do-Wins reinforce that feeling, for sure.
The shoes feature a suede upper that doesn't offer any breathability (hi, sweaty feet), but is nice to the touch. The TPU midsole is what really gives you a great foothold during weightlifting sessions. At the same time, the forefoot has a lot of flexibility, which is ideal for split jerks and explosive movements.
As we know with weightlifting shoes, heel height matters. The Do-Wins have a 0.75-inch or 19mm heel-to-toe drop, which is pretty on par with its peers.
There are two midfoot metatarsal straps that help you tighten or loosen the shoes. Kate has an average foot–not too wide, not too narrow–but she had to wear the double straps pretty loosely just to be comfortable. One area I don't love is the shoelaces. I found these fray quickly in the velcro, so I'd recommend putting your favorite laces in them instead.
Do-Win Classic Lifter Colorways and Design
I can't stress just how beautiful these shoes are. I loved the blue and white colorway, but they're also striking in the other color options (red and white and black and white). That combined with the wood-looking leather heel makes these one of the more stylish Olympic weightlifting shoes out there, in my humble opinion.
Do-Win Classic Lifter vs. Other Weightlifting Shoes
When it comes to performance, the Do-Win doesn't really compare to the Nike Romaleos line or the Legacies. But those shoes are considerably more expensive and are built accordingly. I think the Do-Win is flexible like the Adidas Adipower 2 (and Kate concurs), but the Do-Win doesn't have the durability of the Romaleos 2 or the Romaleos 4.
What the Do-Win has on these other shoes is style, that is without a question. They are also extremely competitively priced.
Do-Win Classic Lifter By the Numbers
| | |
| --- | --- |
| Price | $125 |
| Heel to Toe Drop | 0.75 in (19mm) |
| Size Range | Men's 4.5-14 (Rogue has a corresponding women's size chart on its website) |
| Colorways | Black and White, Red and White, Blue and White |
Customer Experience: Ordering and Returns
Ordering from Rogue's website is always a pleasure, and their customer service team is top-notch even though they sometimes take a while to get back to you. And the Do-Win Classic Lifter is typically in stock in most sizes, so they're pretty easy to get at any time.
Don't rip off the tags right away when you get these shoes, though. Rogue says any used or damaged items may be denied a refund, though some customers said in their reviews they were able to return shoes that were the wrong size. Rogue also states any shoes returned without a shoe box or with the shipping label will also be subject to a $10 fee.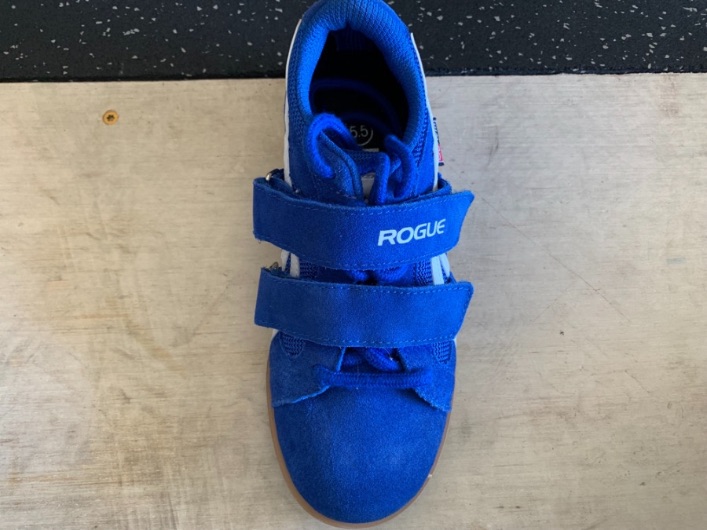 Customer Reviews
The Do-Win Classic Lifter has a large number of positive reviews, with an average rating of 4.2 out of 5 stars. People seem to love the grip and stability they provide. The negative reviews mostly center around the small toe box and snug fitting, as well as some who have experienced separation after only a few weeks of use. Reviewers also seem split on whether these are as good as the original Do-Win Lifter.
Final Verdict of Our Do-Win Classic Lifter Review
The Do-Win Classic Lifter is a great shoe from a performance standpoint, and it's a competitively-priced product when compared to some of the top performers out there. Those two things would make it an incredible value, if only they were a little more comfortable and lasted a little longer.
There are many other weightlifting shoes out there around the same price that will feel like a better value. Still, Kate and I both agree that this is one sexy looking shoe that works well for lifting, at least occasionally.
Do-Win Classic Lifter FAQs
Are the Do-Win Classic Lifters a good value? 
The Do-Win Classic Lifters are priced competitively at $125, and they will give ample stability. However, as we point out in our weightlifting shoe review, because they're not as durable as other high quality shoes, you may need to replace them after only a few months. 
What size should I order the Do-Win Classic Lifters in? 
found that they run a bit smaller than other weightlifting shoes and have a narrow toe box. Weightlifters who like shoes snug may enjoy these, but you might have to play around with the sizing to get the right fit.
Are the Do-Win Classic Lifters available in women's sizes? 
The Do-Win Classic Lifters are only sold in men's sizes, but Rogue's website has a corresponding women's size chart. 
Can you run in the Do-Win Classic Lifters?
Not if you want them to last! These are weightlifting shoes and should only be worn for that. If you need a shoe for cross training or running, get a running shoe. You could wear the Do-Win for some powerlifting movements, of course. 
Are the Do-Win Classic Lifters made in the USA?