We test and review fitness products based on an independent, multi-point methodology. If you use our links to purchase something, we may earn a commission. Read our disclosures.
Nike is back with another weightlifting shoe, the Romaleos 4. In an attempt to provide a modern, updated look for the Romaleos 2 purists, they've created the heaviest and most stable weightlifting shoe I have used.
I feel just so incredibly secure using them. The Rom 4s provide an unmatched look and feel when wearing them, but they do come at a high price point, targeting the most dedicated Olympic weightlifters. Read more of our Nike Romaleos 4 Weightlifting Shoes review to find out why this is a great shoe for those who know exactly what they want: stability.
Why You Should Trust Us
I'm a bit of a sneakerhead when it comes to training shoes. I've always felt that your base of support is one place you shouldn't compromise if you want to get the most out of your time in the gym. Because of this, I've spent years testing hundreds of shoes to know exactly what I need, what you need, and what the best choices are. This has led to "best of" lists, like my favorite CrossFit shoes and deadlifting shoes.
Related: The Nike Romaleos 4 made our Best Fitness Gifts list!
Nike Romaleos 4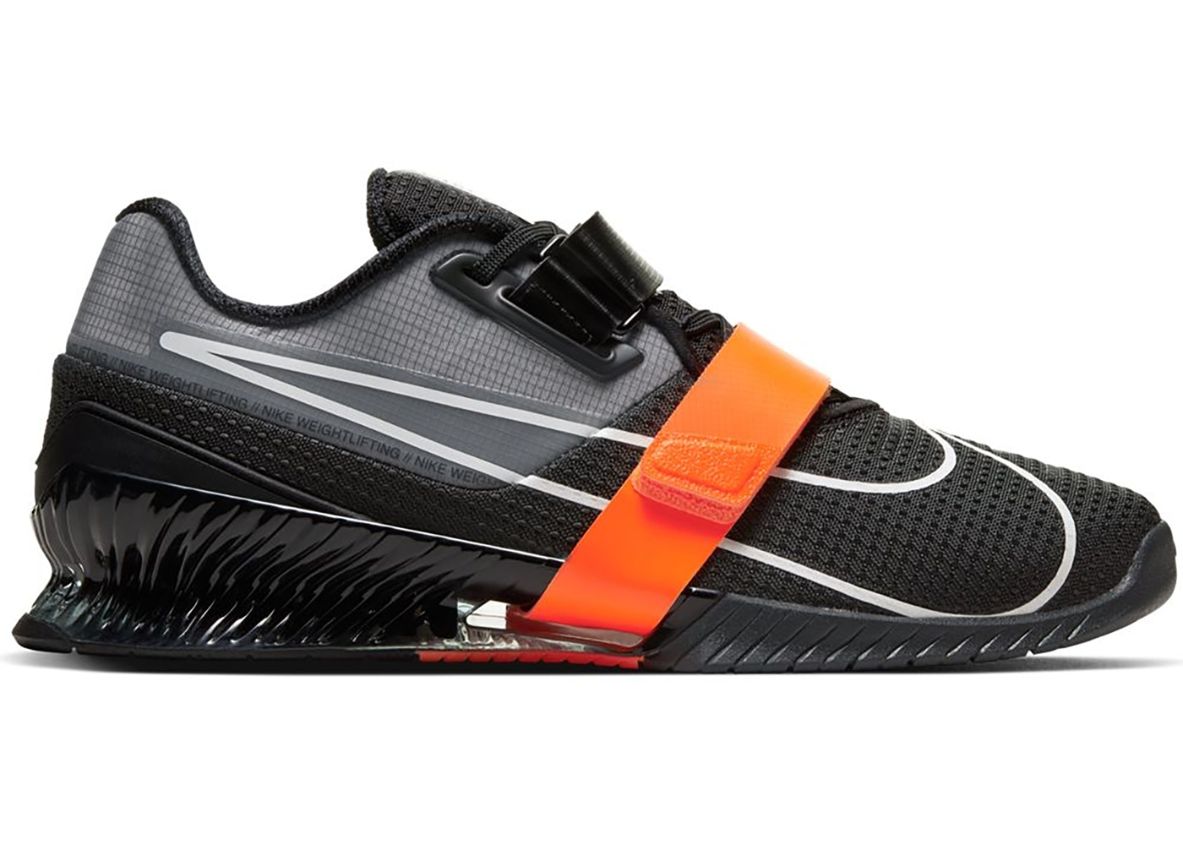 Nike Romaleos 4
The Nike Romaleos 4 weightlifting shoe is the latest iteration in this line. It blends the breathability of the Romaleos 3 with the sturdy outsole of the Romaleos 2. The Rom 4s feature a 20mm heel to toe drop as well as dual velcro straps.
A Quick Look at the Nike Romaleos 4 Weightlifting Shoes
The Romaleos 4 are the fourth edition of the most popular weightlifting shoe in the world. If you're a seasoned Olympic weightlifter, odds are you've at least tried out a pair of Roms. The versions have differed throughout the years, especially in width and shape.
The Romaleos 4 were designed to represent the favorable parts of all versions, and I do believe Nike has executed that well. While the price tag of $200 may deter some, this shoe is a great option for those seeking a sturdy, aesthetically pleasing weightlifting shoe. You can also check for any Nike promo code that may help you save money on these solid shoes.
Coop's Tips:
These shoes are really only going to benefit you if used for weightlifting movements and their variants: snatches, cleans, jerks, squats, and pulls.
Buy directly from Nike and you get 60 days to try them and return if you don't like them.
My Favorite Things:
Incredibly stable platform and midfoot
Wider toe box than the previous Romaleos
Heavy and sturdy–I feel like I'm rooted into the ground
My Callouts:
The laces and straps feel a bit flimsy, but laces can be replaced, and the straps don't need to do much work if the laces are tied.
The different materials that are used to make the shoes more breathable also make me wonder how long they will actually last.
The $200 price will likely limit these shoes to serious athletes.
Are Nike Romaleos 4 Shoes Worth It?
The Romaleos 4 are expensive. Like, $200 expensive. However, weightlifting shoes aren't going to get worn out from walking 20,000 steps per day like a day-to-day shoe would. Understand that when you're purchasing weightlifting shoes, you're expecting them to last several years.
All that said, if $200 is just an absolute no for you, check out the Nike Savaleos, a more affordable secondary weightlifting shoe. On the fence? Here's my breakdown of who the Romaleos 4 works for:
Great for:
Olympic weightlifters or any other competitive strength sport athletes looking for a sturdy, raised heel with a wide base of support.
Gym rats needing some extra stability and confidence for squatting.
Not recommended for:
Those on a tight budget who don't train Olympic weightlifting
CrossFitters looking for a shoe to do a variety of movements with (Check out the Nike Metcon 7s, perhaps my all-time favorite CrossFit shoe)
Wearing the Nike Romaleos 4s
The Rom 4s boast an incredibly stable platform. They have the perfect level of stiffness and make you feel like you can lift the world. Due to the flared edges on the heel, they feel even more stable than normal and the increased weight also lends to this. I can't think of a more stable shoe I've ever worn.
All that said, that's why this is definitely not a good option for CrossFitters who would possibly be using the shoe for other movements than the classic lifts. For that kind of activity, I recommend cross-training shoes like the Reebok Nano X1 or the NoBull Training Shoes.
Lifting in the Nike Romaleos 4 Shoes
I firmly believe wearing the Nike Romaleos 4 can actually make you enjoy lifting more, whether it's Olympic lifts or powerlifting. The sound your feet make when catching a clean or a snatch is quite gratifying. It's a loud sound, even on rubber.
As far as performance goes, I have no complaints. I love feeling so rooted to the ground and knowing I'm getting maximum stability from the hard sole and wide shape. They are stiff enough to create this confidence, but can still flex enough for your back foot on a split jerk.
Nike Romaleos 4 Shoes Construction and Materials
The Romaleos 4 have a durable TPU heel and midsole, which add to the shoe's overall stability. There is the typical 20mm heel to toe drop, which we are used to seeing in weightlifting shoes.
For the most part, the Rom 4s run true to size, though the toe box and forefoot are a bit more narrow than the Rom 2 iteration. If you have particularly wide feet, I don't recommend Nike weightlifting shoes. There are two velcro straps for adjustment and a typical lacing system (as opposed to the single midfoot strap on the Romaleos 3). The straps feel a bit thin and lightweight when pulling on them to cinch down, but, not a big deal.
Although nowhere near as disposable as the Nike Romaleos 3, which had a lighter midsole, the Rom 4s don't give me the feeling that they're going to be as durable as the old Adidas Adistars (GOATS) or my Adidas Adipowers. However, these are an improvement over the 3s.
It does concern me that Nike used a bunch of various materials to improve the breathability of this shoe, kind of like what Adidas did with the Adipowers 2. What can end up happening is the shoe can wear out prematurely. For such an investment, I personally would rather have longer lasting materials than more breathability.
The grip on the outsole is as good as all Romaleos, but nothing crazy to remark about. Just know that you probably won't be slipping and sliding around the floor with these.
Nike Romaleos 4 Shoes Colorways and Design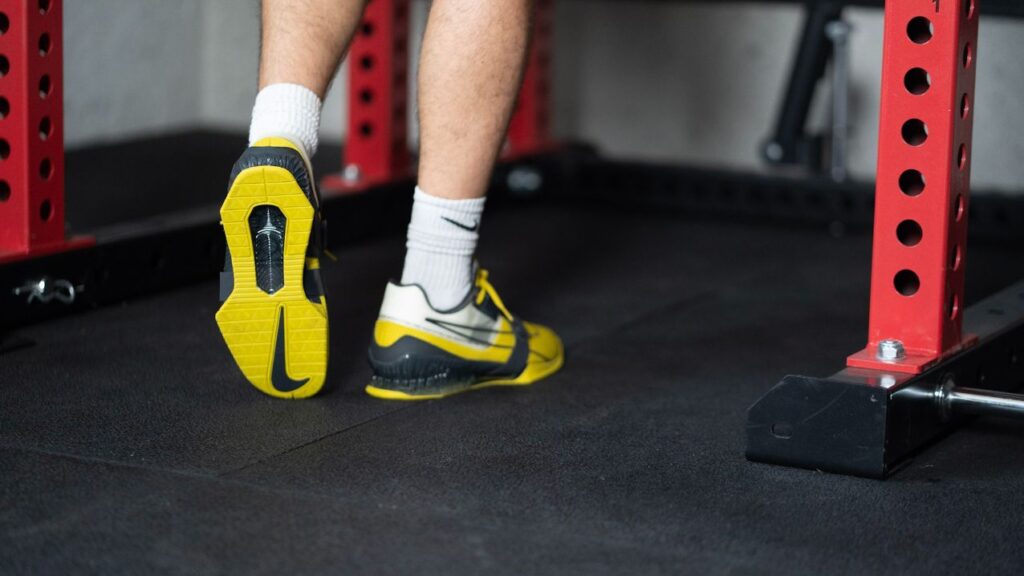 This is definitely an area that Nike got it right. I love the look and the color options. The color I ordered was gold (reminds me of the ANTA weightlifting shoes that Lu Xiaojun wears, so now… I basically lift like Lu.)
The Rom 4s have quite a few other color options for weightlifting shoes as well. Nike just knows how to make a good looking shoe. There's also some cool details like little writing near the upper that reminds me of the trendy "off-white" shoes as well as the word "dominate" embedded in the heel. It's a small detail, but I love it.
Nike Romaleos 4 vs. Romaleos 3 vs. Romaleos 2
The Romaleos 1 were released in 2009 only to be quickly updated with the Romaleos 2, which created necessary competition in the weightlifting shoe market. The 2s were significant because they provided a wide base of support and were overbuilt in every way: insole, outsole, upper, grip, etc., providing maximum stability.
In 2017, the Romaleos 3 were released, providing more of a light, sporty look but bringing with it an overall flimsy construction. There were common complaints of the tongue ripping, the sole being too narrow, and the plastic strap buckle breaking. Nike quickly updated with the Romaleos 3XD, which added some stability and resiliency while preserving the overall athletic look of the 3.
Many weightlifters bucked the 3s. As the 2s became increasingly difficult to get a hold of, weightlifters sought out stability and a wide base that they couldn't find in the 3s. Enter the Romaleos 4. The 4s were designed to bring back that overbuilt, wide, and stable feel of the 2s, while providing a modern, sporty look. Honestly, the Rom 4s brought together the best of both worlds with this shoe and have created maybe not the best weightlifting shoe, but a really good, stable one.
Nike Romaleos 4 vs Nike Savaleos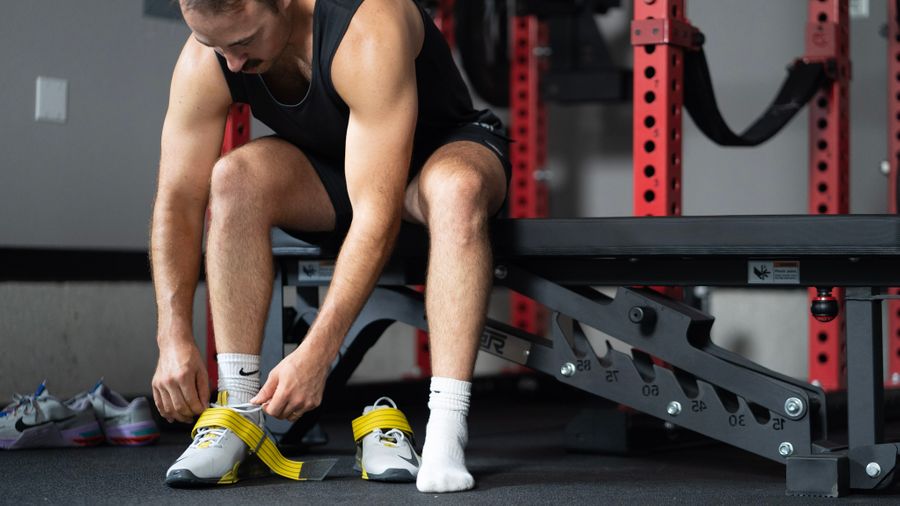 The Nike Romaleos 4 and the Nike Savaleos are two of the company's best weightlifting shoes, and they're both great choices for anyone looking for a new pair of kicks.
The Roms 4 has a 20mm heel-to-toe drop, and the Savaleos 13 mm one so the Roms have the advantage if you're looking for a shoe to provide mobility assistance during squatting. I also think the Roms are the better choice for Olympic Weightlifters, as the Savaleos midsole is a bit more responsive than more expensive shoes.
On that note, the reason why I'd recommend the Savaleos for most recreational athletes is the price point: it's $120, $80 less than the Roms, and still has a wide toe box and heel cup, a rigid midsole that gets the job done, and velcro straps to keep your feet locked in place. If you're a more serious athlete then the Roms are worth the extra cash, in my opinion.
You won't regret buying either, and it really comes down to how much money you're willing to spend on a weightlifting shoe.
Nike Romaleos 4 Weightlifting Shoes Specs
| | |
| --- | --- |
| Price | $200 |
| Heel to Toe Drop | 20mm / 0.75 in. |
| Size Range | Unisex sizing – M2.5-18 / W4-19.5 |
| Colorways | 5 options |
Customer Experience: Ordering and Returns
I ordered the Romaleos 4 off Nike's website, and they were promptly delivered in the typical orange box. Nothing out of the ordinary, just as pretty much every other Nike purchase I have ever made.
When it comes to return policies, Nike has probably one of the best ever. The brand states that you have 60 days to actually try out the shoes. If, after 60 days, you aren't happy, you can return them. For any reason. Even used. That's rare, friends.
Customer Reviews
It isn't too surprising that people are receiving the Nike Romaleos 4 so well. They hold a 4.7/5 on Rogue's website and a 4.5/5 on Nike's site. It looks like Amazon is selling them now, but it doesn't say "Romaleos 4" and they are priced well above $200, so I recommend sticking with Nike or Rogue for purchasing.
Full Rating
Nike Romaleos 4 Weightlifting Shoes
To sum it up, the Nike Romaleos 4 is yet another exciting addition to the Romaleos family that will serve lifters for years. We've already seen it exploding with popularity in the weightlifting community. On top of that, if you ever dare to venture out of your garage and into a commercial gym, you'll probably still see these shoes. You might even find them on the strong squatter in the corner who has no idea what a clean and jerk is. All of this to say that Nike has created an unmatched sturdy feel with the Romaleos 4 that can benefit anybody looking for some extra stability and a solid Olympic weightlifting shoe to lift heavy in.
Product Brand: Nike
Product Currency: USD
Product Price: 200
Product In-Stock: InStock
Nike Romaleos 4 Shoes FAQs
When did the Nike Romaleos 4 come out?
Nike officially released the Rom 4s in April 2020, and they exploded on the weightlifting scene for their improvements over previous versions. As detailed in this shoe review, we love that they combine the sturdiness of the 2s with some of the breathability of the 3s.
Can you run in the Nike Romaleos 4?
Well, you could, but I wouldn't recommend it. These have a very sturdy bottom and are only meant for the classic lifts. Like, you can get them and wear them for bench press, but they won't do you much good. If you want to run, get running shoes.
RELATED: How to Choose Running Shoes
Are the Romaleos 4 going to let me down like the 3?
No, the 4s are very much comparable to the build of the 2s. This is a safe investment as I see it for anyone who is committed to Oly lifts like snatch and clean and jerk, but could still benefit people who squat and deadlift a barbell.
What if I don't like them after buying?
Nike has a generous return policy. If you're on the fence, order from there.
How do the Nike Romaleos 4 compare to the Adidas Adipowers?
The Adidas Adipowers are another flagship weightlifting shoe, but they are built very differently. Aside from a similar heel height and breathable materials, Adipowers are going to feel much different on your foot. Adipowers are built for a narrow toe box and feel much lighter in use.