We test and review fitness products based on an independent, multi-point methodology. If you use our links to purchase something, we may earn a commission. Read our disclosures.
Behold everyone: the moment you've all been waiting for: my Nike Metcon 7 shoes review. These new Nike Metcon weightlifting shoes knocked it out of the park for me in terms of both looks and workout experience. Stick around to find out why I think these might be the best Metcons Nike has released to date. If you love a solid cross-training shoe that has both stability and cushioning, you'll probably appreciate the Nike Metcon 7s.
As always, I'm here to give my honest opinion on all things fitness. It's important to me to give my readers (and viewers on YouTube) truthful reviews on all the latest and greatest products out there. Let's get into this Nike Metcon 7 review.
Why You Should Trust Us
Depending on how long you've been a Garage Gym Reviews fan, you may or may not know that I have tried almost every Nike Metcon they have ever released. No literally. If you look back on my website, you'll see reviews for the Nike Metcon 1, Nike Metcon 2, Nike Metcon 3, Nike Metcon 4, Nike Metcon 5, and various other Metcon editions (rip to the Nike Metcon 6s that I didn't get around to but still wear on the daily).
Phew, I'm tired just looking at all of them. Anyway, you can trust that I know the gold standard for shoes, especially Metcons. I'll give you my honest opinion on how these stack up to the rest of the competition.
Video Review
Nike Metcon 7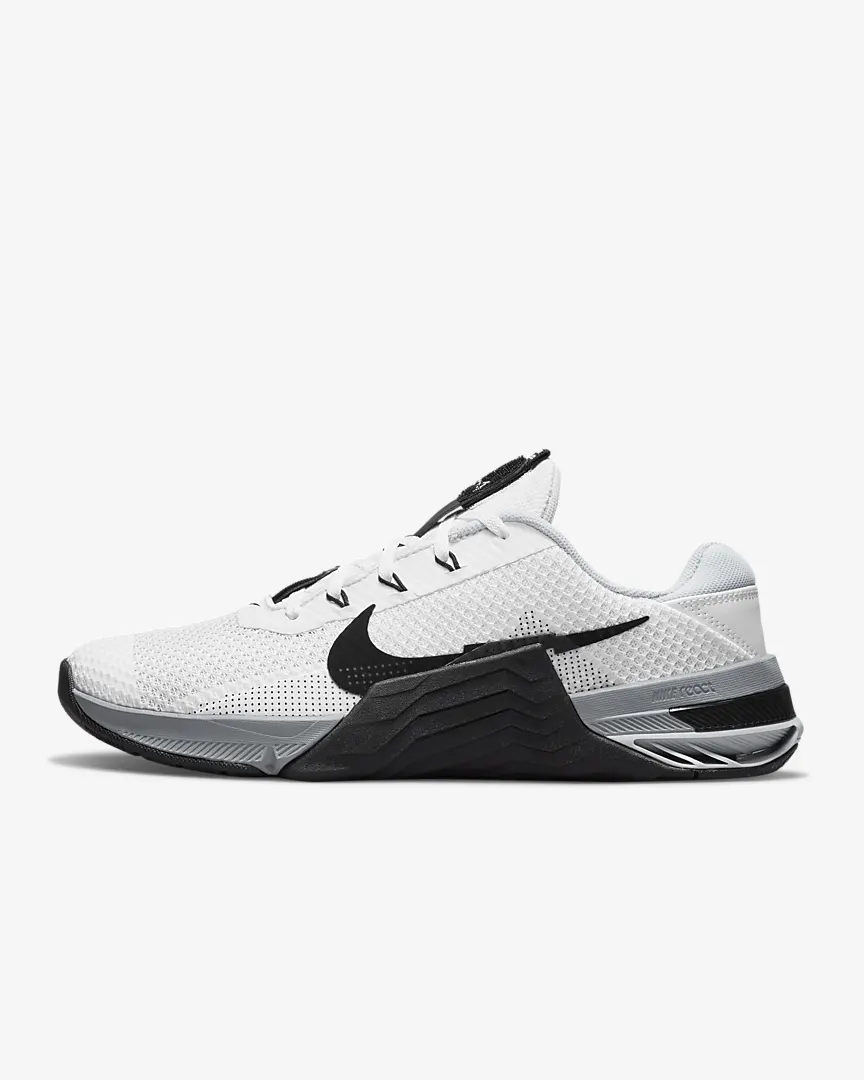 Nike Metcon 7
The Nike Metcon 7 is the gold standard for weight training–even tougher and more stable than previous versions. We've also added React foam that ups the comfort to keep you ready for high-intensity cardio.
A Quick Look at the Nike Metcon 7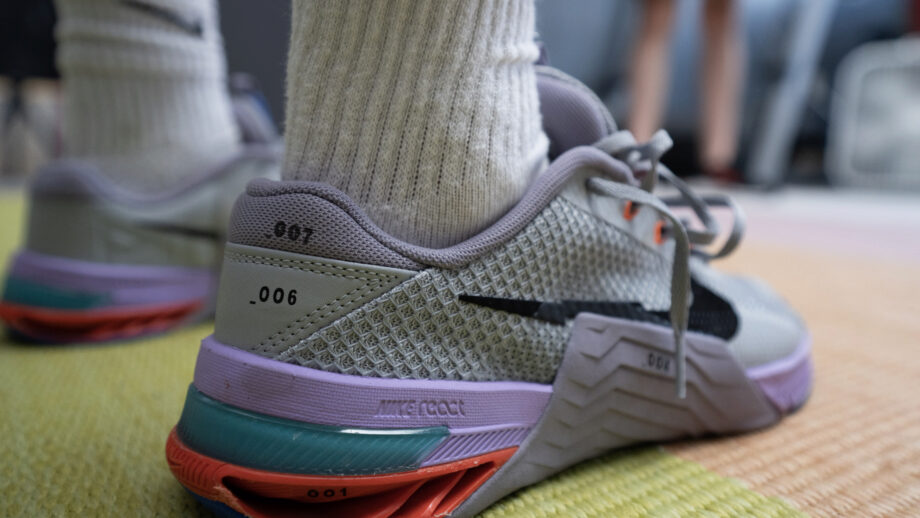 The first edition of the Nike Metcon came out in 2015 to meet a need for those who wanted versatility in a training shoe. The name 'Metcon' is shorthand for metabolic conditioning, which is a term frequently used in CrossFit to describe the training that combines both cardio and strength into one high-intensity session.
These shoes have become so popular that the Nike Metcon 7 Mat Fraser edition was even recently released. (If you don't know, Mat Fraser is a CrossFit legend who has won the CrossFit Games a total of five times in a row. His special edition pair features a sick black and gold colorway that really stands out.)
Coop's Tips
If you don't see a pre-made color choice you like? No problem! On the Nike website, you're able to design your own Metcon 7s in whatever colorway you want for an additional charge.
The Metcon 7s are shown in both men's and women's sizing on the Nike website, so make sure you're looking at the right one.
Pros:
Aesthetic with awesome colorways available
Extensive size range for both men and women
Solid return policy and 2-year warranty on shoes that have a manufacturing issue
Stable for both short cardio bursts and ground based movements
Cons:
Slightly pricey at $130
The laces are not the most durable
Is the Nike Metcon 7 Worth It?
Great for:
People with either a narrow and wide foot due to the wider toe box and lace adjustment system.
Individuals with a midfoot strike due to the cushioned forefront.
CrossFit lovers who enjoy metcons.
Not recommended for:
People who don't need the latest and greatest.
Individuals who want a dedicated running shoe only.
Lifters who don't need a shoe that can do both cardio and strength.
Workout Experience with the Nike Metcon 7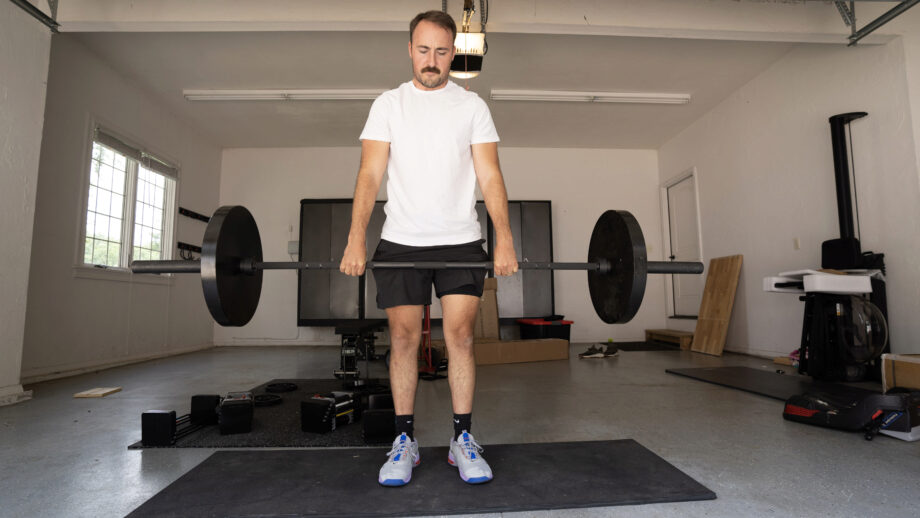 I used the Nike Metcon 7 shoes for a variety of activities – running, biking, SkiErg, HIIT, powerlifting, walking, and even sitting on my porch drinking a mimosa (all in the name of functional fitness). I am a very thorough tester. The things I do for you guys…
I've always been a big fan of the Reebok Nanos, slightly more so than the Nike Metcons. I think the Metcon 7 has finally converted me. These are some of my favorite training shoes at the moment and a pair I find I have on my feet all day.
The lace adjustment system is a big plus to me because the hook-and-loop mechanism wraps around the top of your foot and locks in securely. I am someone who doesn't like to worry about my laces getting in the way, and this eliminates that concern for me. The velcro tab simply goes over your laces once tied to lock them in place.
I also think these shoes would fit both a narrow or more wide foot. I personally have a more narrow foot, and felt they were not loose on me. However, since the toe box is wider, it could accommodate a bigger foot.
I like the heel handstand clips on the Metcon 7s. These are in place to help you slide up the wall when you're doing things like handstand push-ups. The mid-foot rope guard is super useful if you appreciate a little extra grip on your rope climbs.
The wide base of the flat heel makes the shoe stable for ground-based movements like squats and deadlifts. The well-cushioned forefront lends itself to comfort when doing bursts of cardio.
RELATED: Best Deadlifting Shoes
I was pleased that the Metcon 7s took much less time to break in than a typical cross-training shoe. I hardly remembered that they were new shoes while wearing them the first few times.
I like that the Metcon 7s do both strength and cardio well. Of course, this isn't to say it is better than the best specialized running shoe or weight lifting shoe, but it is a solid cross-training option that will make you feel supported in a variety of movements.
An issue that I personally had on previous renditions of the Metcons was the squeaking insole. This was caused by a combined midsole and insole that eventually would rub against the side making an annoying sound. The 7's steer away from the combined soles which are vastly superior in my opinion.
Nike Metcon 7 Performance
You may or may not be aware that I've worn practically every Nike Metcon they've ever made. Literally. You may find reviews for the Nike Metcon 1, Nike Metcon 2, Nike Metcon 3, Nike Metcon 4, and more models on my website. During my testing of the Nike Metcon 7, I concentrated on a variety of different aspects to assess the shoe's capabilities.
Nike Metcon 7 for Lifting and Crossfit
These are among of my favorite training shoes right now, and I find myself wearing them all day. These are among of my favorite training shoes right now, and I find myself wearing them all day. The Metcon 7s shoes are great for both strength and cardio. This isn't to claim it's a better cross-training option than the finest specialist running or weight-lifting shoe, but it is a great cross-training alternative that will keep you feeling supported in a range of motions.
Ordering the Nike Metcon 7
The Nike Metcon 7s was simple to order from the Nike website. If you're a Nike member, you get free standard shipping on your orders. Otherwise, shipping will be based on the area you live in and will be around $8. The Metcon 7s themselves are $130 if you stick with a pre-made colorway. If you decide to customize your shoes, the price starts at $160.
Unfortunately, there are no obvious options to finance the Metcon 7s on the Nike website. On the bright side, I do appreciate that the shoes were shipped quickly and arrived without any damage to the box or product for me. They came in a traditional orange Nike box, and I think it would be cool if a specific box for the Metcons was created since it is such a popular item.
Aesthetics
There are a variety of color options to choose from for the Nike Metcon 7s:
Chile Red/Magic Ember/White/Black
Particle Grey/Gum Medium Brown/Dark Smoke Grey/White
Deep Royal Blue/Black/White/Magic Ember
Light Smoke Grey/Violet Haze/Lilac/Black
Black/Particle Grey/White/Pure Platinum
White/Particle Grey/Pure Platinum/Black
If none of the premade colors suit you, you're able to design your own for additional money. You'll get to customize the base mesh, heel, tongue, swoosh, tie skin, laces, flywire, heel plate, midsole, sidewall, outsole, and heel text in a variety of colors.
Nike Metcon 7 Specs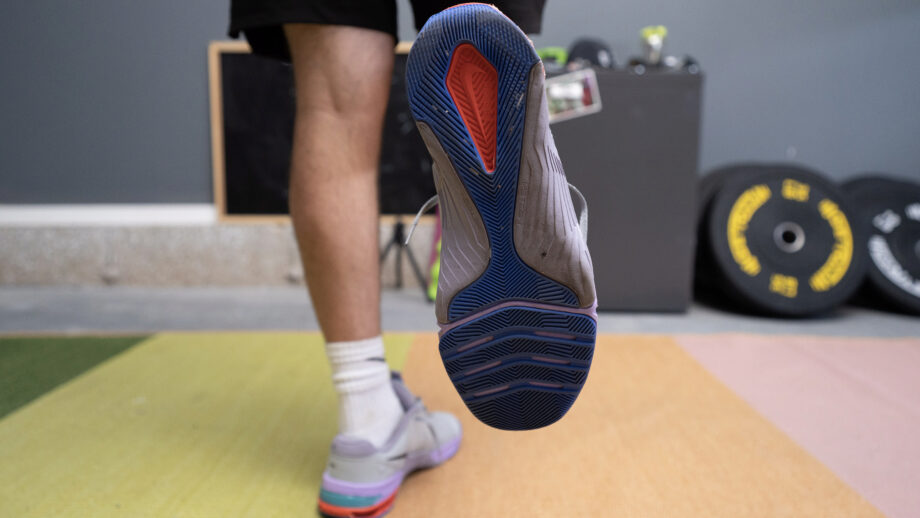 | | |
| --- | --- |
| Price | $130 |
| Brand | Nike |
| Country of Origin | Imported |
| Heel Shape | Wide and Flat |
| Size Range | Men's 3.5-22; Women's 5-23.5 |
| Useful For | HIIT, Weightlifting, Cardio, Metcons |
Customer Experience
Nike has an awesome return policy. You basically have 60 days to try the shoes you purchase to make sure you love them. If you don't, you're able to return them for free (if you're a Nike member, which is free to join).
Another perk that I have utilized in the past is the stellar warranty. If you check the inside of your Nike shoes, you'll see a date, which is the day your Metcons were manufactured. Within two years of this date, Nike will let you return the shoes if you have a manufacturing issue.
This doesn't cover normal wear and tear, but if something splits open that wasn't supposed to, chances are Nike will make it right. I think this is a great way to show customers that you stand behind your product to the highest extent.
Since Nike is such a large company and well-known brand, it isn't a surprise that there are a variety of ways to contact them for assistance. You can chat with a representative via Facetime or call them based on the area you are in. Nike has phone numbers for representatives in a variety of areas including for China, the United States, and Europe.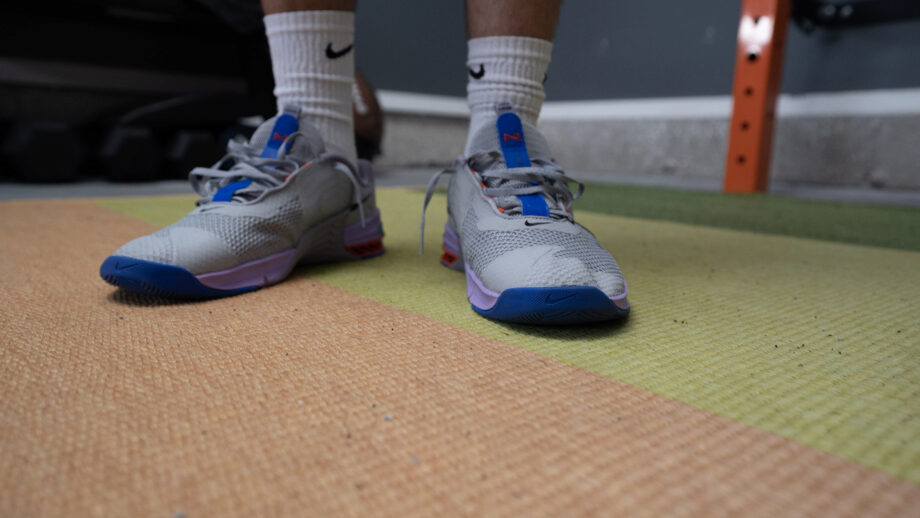 Final Verdict of Our Nike Metcon 7 Review
Overall, I think the Nike Metcon 7 is one of the best Metcons that have been released and in all honesty, my new go-to training shoes. It's a cross-trainer that I believe will be a favorite for a lot of people due to its stability for strength training and cushioning for cardio.
Of course, shoes don't last forever and $130 may be a steep price tag for some, so it probably isn't your best option if you are on a tight budget. If budget isn't a concern, the Metcon 7s is a well-thought-out pair of sneakers with some awesome color choices that I would definitely recommend.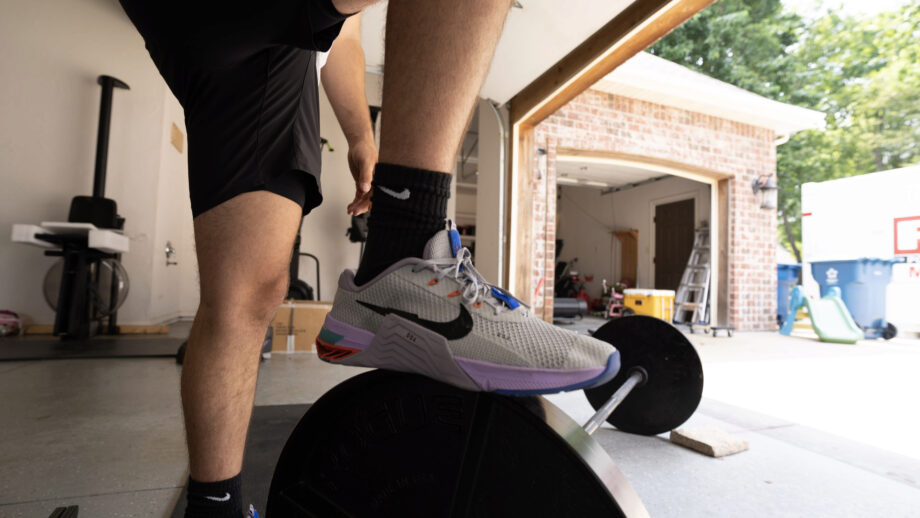 Nike Metcon 7 Rating
Nike Metcon 7
If you love a solid cross training shoe that has both stability and cushioning, you'll probably appreciate the Nike Metcon 7s.
Product Brand: Nike
Product Currency: $
Product Price: 130
Product In-Stock: InStock
Nike Metcon 7 FAQs
Is metcon 7 good for running?
The Nike Metcon 7 runs more comfortably than previous versions, but it still won't make a fantastic long-distance running shoe. With its Nike React Foam, this model performs nicely for long runs.
Are metcon 7 good for squatting?
The shoe is solid for ground-based exercises like squats and deadlifts thanks to the wide base of the flat heel. The well-cushioned front makes it comfortable to do short aerobic spurts. The Metcon 7s broke in more faster than a standard cross-training shoe, which thrilled me.
Should I size up in Nike Metcon 7?
These feel restricted in the midfoot/toe region, much like every previous Metcon footwear. It's advised to order one size bigger.
What Are Nike Metcon Shoes Good For?
Due to the broader toe box and lace adjustment mechanism, people with both narrow and wide feet, individuals with a midfoot strike due to the cushioned forefront, and CrossFit lovers who enjoy metcons.