We test and review fitness products based on an independent, multi-point methodology. If you use our links to purchase something, we may earn a commission. Read our disclosures.
We've all been waiting for the Nike Metcon 3's and they're finally on their way. Here's your first look, enjoy.
Nike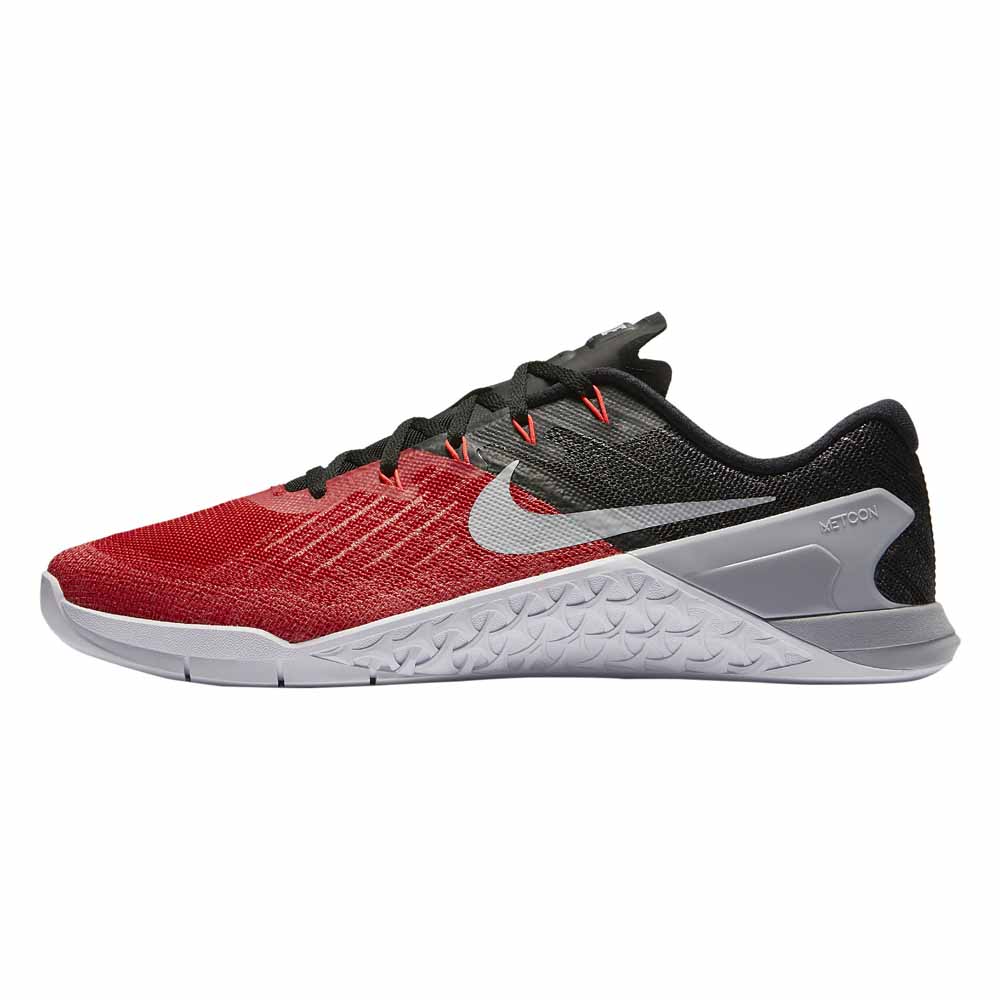 Nike Metcon 3 Shoes
The Nike Metcon 3 keeps all the critical design components of the previous Metcon series while introducing an updated drop-in midsole—for max stability + flexibility in the forefoot—along with a new range of colors. This is one of the most versatile, high-performance cross-training shoes ever developed, and it's trusted by a wide range of athletes at the highest levels of competition.With a firm rubber heel, low-profile heel clip, and exclusive Flywire technology, Metcons are built for a lockdown fit and a dependable flat platform foundation, improving explosiveness on heavy lifts. The shoe's molded flex grooves, light breathable construction, and embroidered TPU reinforcement also make it uniquely optimized for sprints, climbs, box jumps, distance runs, and day-to-day abuse.An abrasion-resistant film around the midfoot is critical to reducing heat and friction during a high octane training regimen, and the Metcon's dependable traction performs on the gym floor, the track, and training grounds far off the beaten path.Specifications:Men's Cross-Training Shoe, new for 2017 Updated drop-in midsole for added cushioning and flexibility Low profile, max-support heel for stability and minimizing drag Molded flex grooves in the forefoot Lightweight Vectran filaments (Flywire) for optimal structure and support
Welp, it looks like the first sightings of the new Nike Metcon 3 are appearing from the wild.
It's crazy to think that the Nike Metcon 1 was just released, but these new Metcon 3's look freaking HOT!
These appear to feature a fly-knit type outer with an updated sole and side panel. If they're anything like the Nike Metcon 1's or 2's we can be sure they're going to be popular and a great shoe for training.
The heel looks to be different as well with a more contoured shape and somewhat shiny, similar to some of the more recent Kobe basketball shoes.
Nike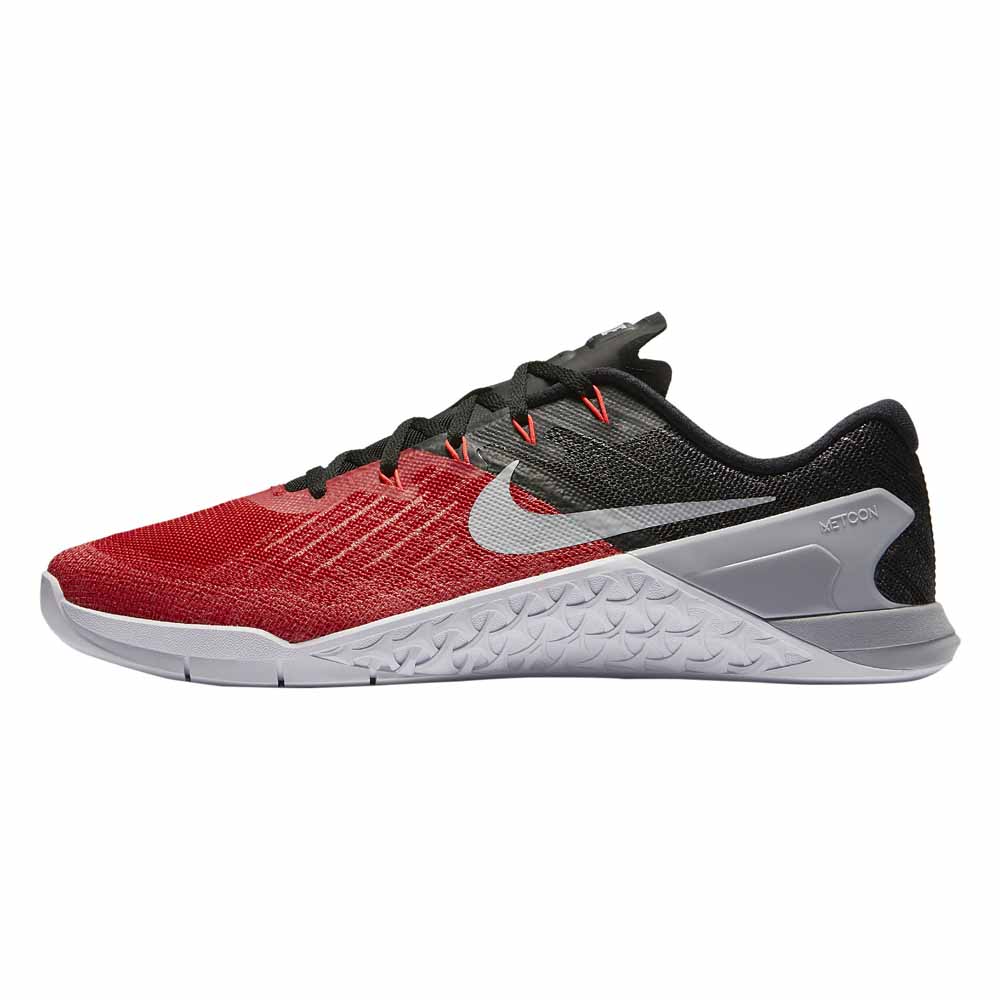 Nike Metcon 3 Shoes
The Nike Metcon 3 keeps all the critical design components of the previous Metcon series while introducing an updated drop-in midsole—for max stability + flexibility in the forefoot—along with a new range of colors. This is one of the most versatile, high-performance cross-training shoes ever developed, and it's trusted by a wide range of athletes at the highest levels of competition.With a firm rubber heel, low-profile heel clip, and exclusive Flywire technology, Metcons are built for a lockdown fit and a dependable flat platform foundation, improving explosiveness on heavy lifts. The shoe's molded flex grooves, light breathable construction, and embroidered TPU reinforcement also make it uniquely optimized for sprints, climbs, box jumps, distance runs, and day-to-day abuse.An abrasion-resistant film around the midfoot is critical to reducing heat and friction during a high octane training regimen, and the Metcon's dependable traction performs on the gym floor, the track, and training grounds far off the beaten path.Specifications:Men's Cross-Training Shoe, new for 2017 Updated drop-in midsole for added cushioning and flexibility Low profile, max-support heel for stability and minimizing drag Molded flex grooves in the forefoot Lightweight Vectran filaments (Flywire) for optimal structure and support