We test and review fitness products based on an independent, multi-point methodology. If you use our links to purchase something, we may earn a commission. Read our disclosures.
If you're in the midst of making changes to your lifestyle and diet to get a better grasp on your overall heart health or understand your target heart rate, you're in the right place. Garage Gym Reviews is staffed with fitness industry experts ranging from Olympic-level athletes to certified nutrition coaches. We're a group of people who care deeply about using food as fuel and understand that everyone's needs are different.
According to several resources, including the American Heart Association1 and the Mayo Clinic2, if you're seeking a diet change that will help optimize heart health, you'll need to consume more vegetables and fruits, choose lean (low-fat) proteins, limit unhealthy fats, and prioritize whole grains over refined grains. Many heart healthy diets also consist of a low sodium intake to help manage blood pressure3.
Our expert product testers have tried over 40 of the best meal kits and prepared meal services available on the market. Our extensive hands-on testing helped inform our final heart-healthy list, and we selected our top picks based on factors such as:
Price per meal
Meal taste and ingredient quality
Diet types supported
Ingredient sourcing
Sustainability efforts
Packaging and shipping
Nutritional profile
Delivery areas
We also spoke with nutritionist and registered dietitian Perry Nix, RD, LD, to help us determine the good and the not-so-good aspects for each meal delivery. We included her thoughts on each service below.
Medical disclaimer: This article is intended for educational and informational purposes only. It is not intended as a substitute for medical advice. For health advice, contact a licensed healthcare provider.
Best Heart-Healthy Meal Delivery Services
Best Overall Heart-Healthy Meal Delivery: BistroMD
Good for: Quick, ready-to-heat meals that optimize heart health
BistroMD co-founder Dr. Caroline Cederquist, MD, designed the meal delivery service to help correct metabolic dysfunction—something she saw frequently in her 20 years of experience as a practicing doctor.
While all meal plans are designed with weight loss in mind, there are also meal plans to accommodate diabetes-friendly, heart-healthy, and menopause dietary restrictions. The program has gluten-free and keto options, as well.
GGR expert panelist and registered dietitian Perry Nix says, "By answering a few quick questions, BistroMD helps you determine the best program for your needs. Whether you're looking for a diet to help you lose weight, improve heart health, or manage blood sugar, there's a meal plan for you."
Overall, BistroMD is an ideal resource for anyone with a heart condition looking to consume healthier foods without the hassle of cooking three times a day. It's also easy to get started. I personally tested BistroMD and I give the meal service 4 out of 5 stars for the overall ordering process.
I like that it's easy to select a plan—you can choose from Signature, Gluten-Free, Keto Flex, Diabetic, Vegan, Menopause, or Heart Healthy—and then you'll select how many meals you'd like per week. You can choose from the full program which includes breakfast, lunch, and dinner or you can choose lunch and dinner only. With either selection, you'll then need to choose food for five or seven days per week.
While I'm not someone who would choose a frozen meal service for all 21 meals I eat in a week, it's a nice option if you just don't want to cook or don't have the means to do so.
When selecting meals, I gave BistroMD a 5-out-of-5-star rating for variety because there were tons of options. I also liked that this service offered many traditional homestyle meals in addition to standard bodybuilding-style meals with lean protein, complex carbs, and vegetables.
It's worth noting that the Heart Healthy meal plan offers mostly soy-free menu options featuring lean means and fish suitable for pescatarians. BistroMD does offer a vegan meal plan, though.
While I think this service offers an easy ordering system and plenty of variety, the drawback is the portion size of each meal. I give BistroMD a 3.5-out-of-5-star rating when it comes to portion sizes because most meals are under 400 calories. And for this reason, you'll find BistroMD as one of our top picks in our best low-calorie meal delivery roundup.
Registered dietitian Perry Nix notes that the calorie count is just too low for sustainable weight loss. "If you eat three meals and two snacks per day, the average calorie intake for women and men is 1,200 and 1,500, respectively. BistroMD is much too low, and while you could see initial weight loss, you're more likely to gain the weight back plus some," she says.
| | |
| --- | --- |
| Price per serving | $10.99 to $14.99 |
| Type (meal kit or prepared) | Prepared, frozen |
| Number of meals per week | 10-21 meals |
| Delivery area | Nationwide |
| Examples of meals we tried | Sloppy Joe with Cabbage Slaw, Turkey Breast with Cranberry Apple Chutney, Merlot Meatballs with Grits, Chicken Florentine Cannelloni, Firecracker Chicken Meatballs with Asian Salad, Hickory Smoked BBQ Beef with Yukon Gold Potatoes |
Best-Tasting Heart-Healthy Meal Delivery: Modify Health
Good for: Picky eaters who need to improve health metrics
Modify Health is a meal delivery service that caters to anyone struggling with chronic diseases such as IBS, IBD, Type 2 diabetes, heart disease, or fatty liver disease. The company provides medically-tailored meals and stands behind the belief that food can be the best medicine for many chronic illnesses.
GGR expert dietitian Perry Nix, RD, LD, says, "ModifyHealth makes balanced meals consisting of protein, grains, and vegetables. Most of their meals contain a lean source of protein like chicken, fish, or tofu, which is ideal for anyone wanting to eat less saturated fat or reduce their cholesterol."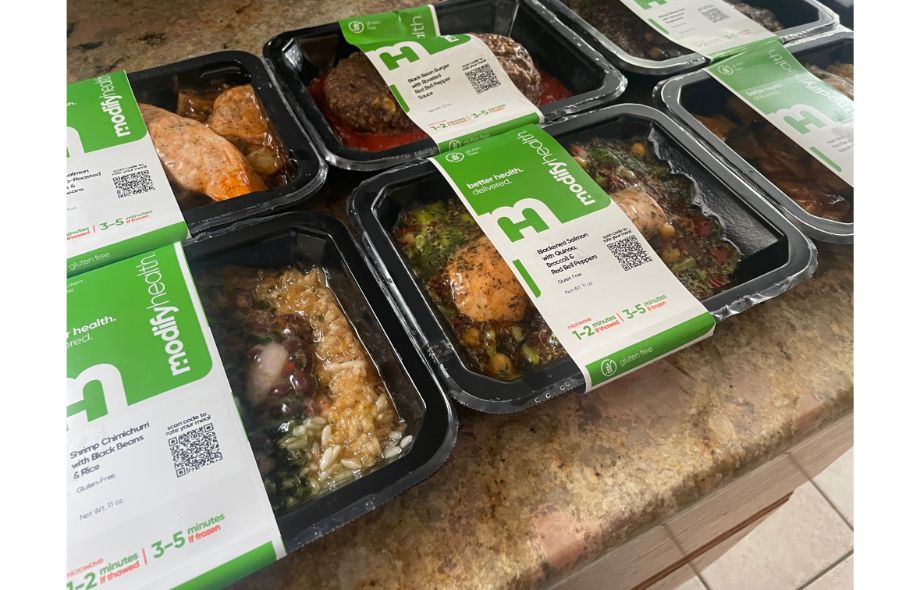 While our expert product testers were not specifically testing their health metrics, we did test for taste, ingredient quality, and food variety, to name a few. And our tester and senior editor, Nicole Davis, found that Modify Health not only offered heart-healthy meal plans, it was actually good-tasting, too.
Because of this, Modify Health earns a 4.5-out-of-5-star rating for taste. "I was pleasantly surprised. I didn't have high hopes (based on the other frozen meal deliveries I tried) but Modify Health was best by far," says Nicole.
RELATED: Best-Tasting Protein Powder
"I tried an assortment of meals from the Mediterranean, Low-FODMAP, and Heart-Friendly plans. I enjoyed all of them but my favorite was the Paprika Salmon with Herb-Roasted Potatoes and Green Beans."
And for ingredient quality, Modify Health earns another 4.5-out-of-5-star rating. "Although meals are frozen, ingredients seem very fresh when you're eating them. Plus, all ingredients are gluten-free and organic when possible," explains Nicole.
Additionally, for meal variety Nicole rates Modify Health at 4.5 out of 5 stars, since they have about 30 different entrees to choose from in each meal plan. Depending on your specific needs, you may be able to select meals from other plans, too.
| | |
| --- | --- |
| Price per serving | About $13 |
| Type (meal kit or prepared) | Prepared, frozen |
| Number of meals per week | 6 |
| Delivery area | Nationwide (with free shipping) |
| Examples of meals we tried | Beef Skillet with Cabbage and Sweet Potato, Black Bean Burger with Roasted Red Bell Pepper Sauce, Balsamic Chicken with Quinoa, Artichokes, and Tomatoes |
Best Organic Heart-Healthy Meal Delivery: Fresh N Lean
Good for: Folks who want a meal delivery service that prioritizes organic ingredients
Fresh N Lean doesn't specifically offer a heart-healthy program, but we think you may like the options you'll find, especially because this company offers high-quality ingredients. Fresh N Lean offers prepared meals from mostly whole foods, non-GMO, and organic ingredients which our testers think is suitable for heart-healthy dieters.
The meal plans you can choose from include Protein+, Vegan, Low-Carb Vegan, Whole30, Keto, Paleo, and Mediterranean Diet. While the higher fat diets like Keto and Paleo might not be suitable for heart-conscious eaters, from our experience the Protein+ and Mediterranean Diet meal plans provide lean proteins, vegetables, and whole grains.
GGR head of content and expert product tester Kate Meier gives Fresh N Lean a 5-out-of-5-star rating on ingredient quality. "It's all whole foods, catered to your diet preferences. The steak is grass-fed, with a large number of organic ingredients," says Kate.
It's also worth noting that Fresh N Lean is featured as one of our top picks on our roundup of best organic meal delivery services.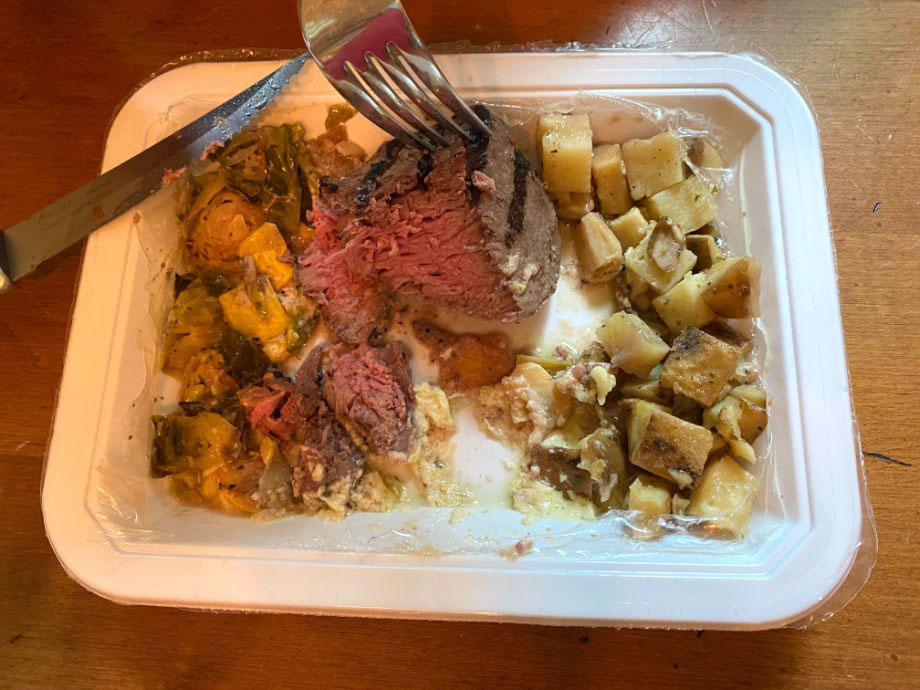 Plus, there are more than 100 meals every week, so Fresh N Lean also gets a 5-star rating for variety. And another 5-star rating for meal plans offered and customization.
"You can choose from seven different plans or an a la carte menu. Then you just have to choose from one to three meals per day for either five or seven days," explains Kate.
Perry Nix, registered dietitian, notes the Protein+ plan from Fresh N Lean is ideal if you want to optimize your fitness goals. "Each Protein+ meal contains a whopping 36 grams of protein on average, which falls well within the recommended 20-40 grams of protein per meal needed to maximize muscle protein synthesis," says Perry.
RELATED: How Much Protein Do I Need?
Although it's not branded as a heart-healthy meal, it's worth noting that lean proteins, whole-food carb sources, and a plethora of fruits and vegetables is the general recommendation for heart-healthy diets. From our experience, Fresh N Lean delivers on this.
Additionally, Perry says that even vegan meals are packed with lentils, quinoa, beans, nuts, seeds, and tofu to ensure you get plenty of protein and fiber.
| | |
| --- | --- |
| Price per serving | $8.49 to $11 |
| Type (meal kit or prepared) | Prepared, fresh |
| Number of meals per week | 5-21 meals per week |
| Delivery area | Nationwide |
| Examples of meals we tried | Red Pepper Chicken with Sweet Potatoes, Bearnaise Grass Fed Steak with Roasted Sweet Potato |
Best Plant-Based Heart-Healthy Meal Delivery: Purple Carrot
Good for: Vegans and vegetarians looking for heart-healthy options
Purple Carrot is a plant-based meal kit delivery service with a small selection of pre-made meals, too. All menu options are suitable for both vegetarians and vegans. While the company doesn't have a specific heart-healthy menu, we think the veggie-centric menu is appropriate for anyone focused on heart health. We also featured Purple Carrot as our overall top pick for best plant-based meal deliveries.
GGR's expert panelist and registered dietitian, Perry Nix says, "All meals are 100% vegan, so whether you're eating less meat or eliminating it completely, Purple Carrot has recipes to support your dietary preferences.
"The company uses seasonal ingredients so you can add new foods into your rotation without ever getting bored. A plant-based diet can help reduce inflammation and decrease your risk of developing a chronic disease," says Perry.
Not only will you get healthy servings of high-quality, plant-based meals, it also tastes good. Purple Carrot earns a 5-out-of-5-star rating when it comes to taste. "The meal kit used super fresh ingredients. I thought everything tasted really good, too. My favorite was the sloppy Joe, which was made with tofu instead of meat," says expert product tester and GGR performance editor, Anthony O'Reilly.
Anthony is not a plant-based eater and was surprised just how enjoyable the meal kits tasted. "Considering this was a plant-based meal service, I was quite happy with how everything came out and the portions were quite good," he says.
Speaking of portion size, Anthony gives Purple Carrot a 4-out-of-5-star rating. "It's actually quite generous for a plant-based meal service. I always felt full and there were typically high-protein vegetables included," says Anthony.
The one callout Anthony has is the cooking instructions. He notes that although the meals were pretty straightforward as far as prep work and cooking goes, he thought the instructions were a bit open-ended and too simple to accommodate novice home cooks. For this reason, Anthony gives Purple Carrot a 3-out-of-5-star rating for ease of preparation for meal kits.
That said, it's also worth noting that Purple Carrot does have a small selection of prepared meals. Perry mentions that "Purple Carrot probably isn't the best meal service if that's what you're looking for. Their pre-made meal selection is limited and you'll run out of options quickly."
| | |
| --- | --- |
| Price per serving | $13.25 |
| Type (meal kit or prepared) | Meal kit (and some prepared meals) |
| Number of meals per week | 6 servings per week |
| Delivery area | Contiguous U.S. |
| Examples of meals we tried | Sloppy Tofu Joes, Quinoa Stuffed Peppers, Roasted Sweet Potatoes and Chickpeas |
Best Prepared Heart-Healthy Meal Delivery: MealPro
Good for: People on the search for pre-made, medically-tailored meals
MealPro is a meal delivery service providing pre-made meals ready to heat and eat. What we like about this service for heart-healthy eaters is the fact that all meal plans are medically-tailored to specific needs like diabetes, low-sodium, Chron's, and celiac disease, to name a few.
Perry Nix, RD, LD, says "Meal Pro offers the most medical-based meal plans compared to any other meal service I've come across.
"There are plans that cater to diabetic, low-sodium, renal, heart healthy, Crohn's, low-cholesterol, celiac, and anti-inflammatory diets. This is helpful for so many people who feel lost when it comes to making the best dietary choices to manage their condition," says Perry.
Caine Wilkes, an Olympic-level athlete, expert product tester, and GGR staff writer, says both the ordering process and ease of preparation was a cinch. In both categories, Caine gives MealPro a 5-out-of-5-star rating.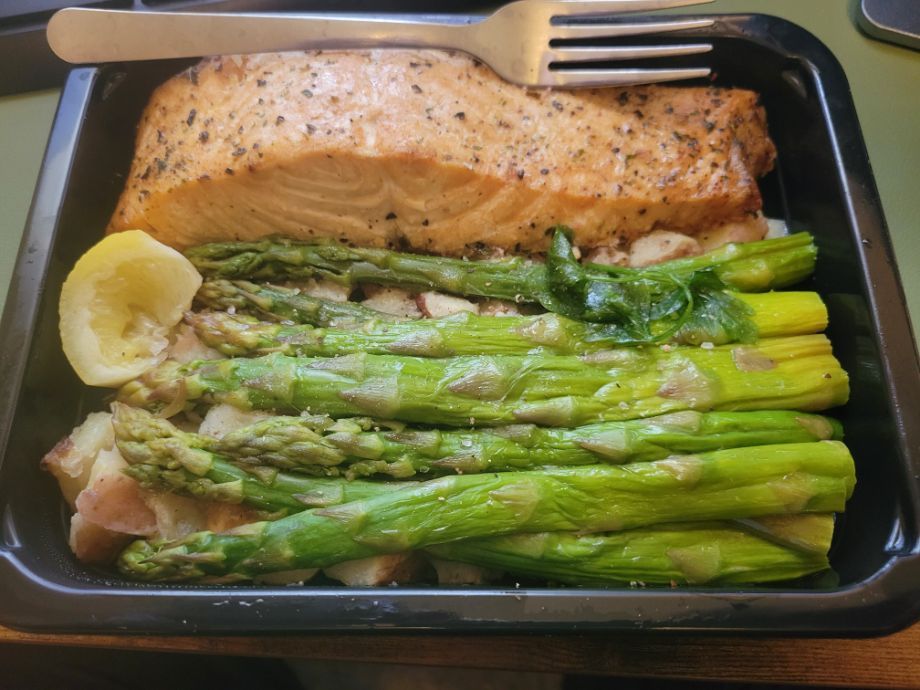 For the ordering process, Caine notes, "you can select a specialized program, use the a-la-carte menu, or totally customize your meals by choosing your own protein and sides."
Caine also appreciates the fact there are options for one-time purchases or recurring orders (which can be skipped or canceled at any time). And when it comes to ease of preparation, Caine says it's a cinch with the heat-and-eat packing ready for the microwave. For that reason, you'll find MealPro on our roundup for best prepared meal delivery services.
The one callout both Perry and Caine have is the fact you have to purchase 18 or 20 meals each order. And for taste, Caine says overall most meals were super tasty, but the chicken meals were often dry and under seasoned.
"But overall, for a frozen prepared meal, it was very good and exceeded expectations. I give MealPro a 4 out of 5 stars for taste," says Caine.
| | |
| --- | --- |
| Price per serving | $9.99 to $17.99 |
| Type (meal kit or prepared) | Prepared, frozen |
| Number of meals per week | 18 or 20 (one-time purchase or subscriptions available) |
| Delivery area | United States and parts of British Columbia, Canada |
| Examples of meals we tried | Beef Lasagna, Steak Fajitas, Alaskan Cod, Roasted Chicken with Zucchini, BBQ Bean Chicken, Chili Con Carne |
Best Budget Heart-Healthy Meal Delivery: Proper Good
Good for: Anyone looking to stock the pantry with a few heart-healthy items
Proper Good is not our typical pick for one of the best meal delivery services because it's more like a pantry stocking resource. Proper Good offers a variety of soups, chilis, rice bowls, and overnight oat kits. While the variety is not what we typically see in meal delivery services, this is suitable if you're someone looking for the heart-healthy benefits of adding more fiber and whole foods to your diet.
RELATED: Best Fiber Supplement
Registered dietitian, Perry Nix, notes "Proper Good is unique because its meals are shelf stable and don't require refrigeration. They can simply be stored at room temperature in your pantry or filing cabinet at work."
Additionally, Proper Good meals are made with whole ingredients and don't contain any artificial preservatives. "The company offers several soup options made with bone broth, which is high in protein and other nutrients. Bone broth may improve digestive health, help you gain lean muscle, support strong bones, and play a role in weight management," says Perry.
When browsing the menu, you'll even notice there are ways to search by dietary needs. Proper Good offers menu items for keto, plant-based, gluten-free, dairy-free, low-sodium, high-protein, and meal-based.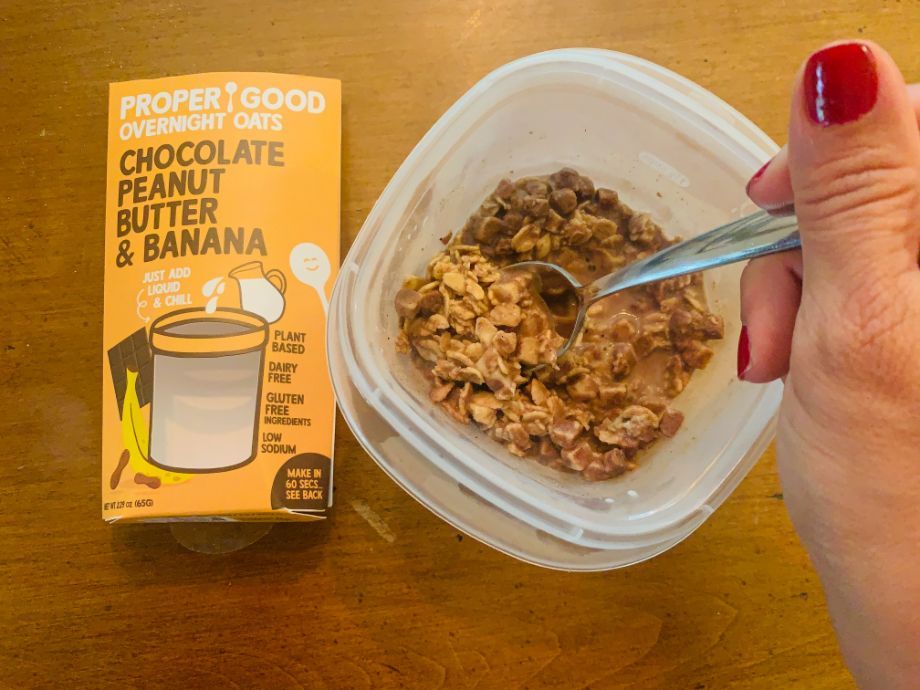 And for taste, our product tester and GGR head of content Kate Meier, says "For the most part, it was totally delicious. I just have one little criticism: The Chocolate, Peanut Butter, and Banana Oatmeal was good, but I don't really taste the banana or peanut butter flavor. But still delicious," says Kate.
And for this reason, she gives Proper Good a near-perfect 4.5-out-of-5-star rating for taste. She also mentions that she plans to order again because the soups were enjoyable enough to have them stocked in the pantry for colder months.
Plus, it's fairly inexpensive. Price per serving ranges from about $3 to $7 per meal. The drawback being that meals are pretty low-calorie ranging from 270-320 per meal. Kate notes that most active people will probably need a little extra on the side to make it more filling. She rates Proper Good 4 out of 5 stars for portion size.
RELATED: Cheapest Meal Delivery Service
| | |
| --- | --- |
| Price per serving | $3 to $7 |
| Type (meal kit or prepared) | Prepared |
| Number of meals per week | Unlimited |
| Delivery area | Nationwide |
| Examples of meals we tried | Red Pepper and Meatball Soup; Tomato Basil Soup, Chicken and Mushroom Soup; Blueberry Coconut Oatmeal; Chocolate, Peanut Butter, and Banana Oatmeal; Pumpkin Pie Oatmeal |
Best Heart-Healthy Meal Service for Variety: Magic Kitchen
Good for: Anyone who wants tons of variety without all the meal prep
Magic Kitchen caters to folks with health conditions and special dietary restrictions. The entire menu consists of fully prepared meals that are flash-frozen and ready to be reheated and eaten within minutes.
"Magic Kitchen offers meals appropriate for those following a diabetic, renal, low-carb, or low-sodium diet," says Perry Nix.
"When you have heart disease, diabetes, or kidney disease, it can be incredibly challenging to navigate your changing diet. Magic Kitchen could be a convenient tool for those who are unsure how to eat to manage their condition," Perry adds.
RELATED: Best Diabetic Meal Delivery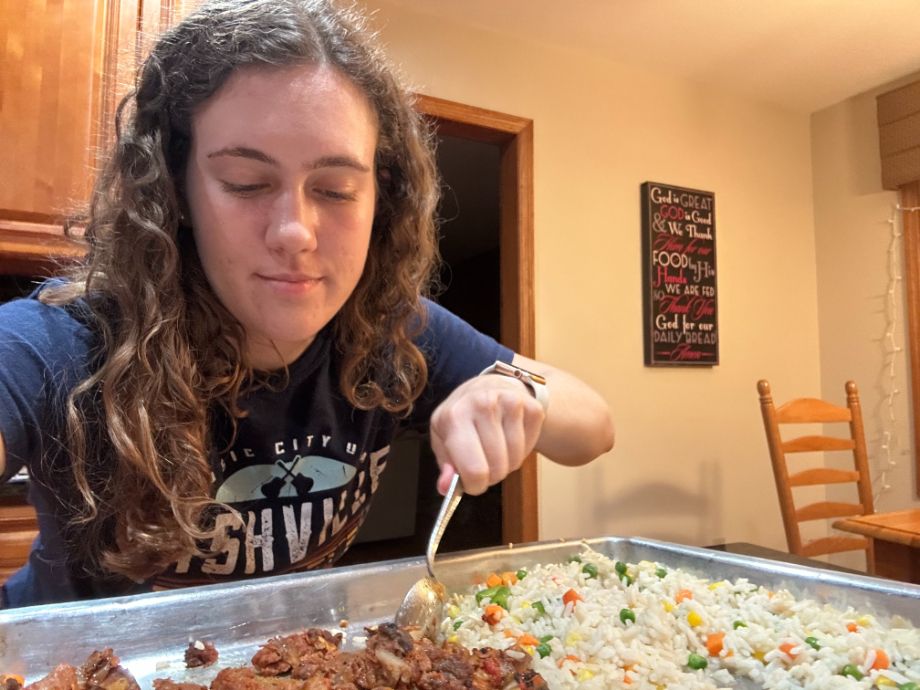 Our tester gives Magic Kitchen a 5-out-of-5-star rating. "Ordering was easy. They have a wide selection of meals and dishes. This site allows you to buy a la carte, so that is a big plus since you can purchase however much you want," says Stephanie Lehner, GGR editorial intern.
"They also have meal bundles that you can do for certain holidays or if you want to send them as a gift," Stehapnie explains.
Magic Kitchen also earns a 5-out-of-5-star rating for variety. The company offers a wide variety of foods available to choose from and a variety of meal plans. "You should be able to order different options each week and not get bored of eating the same meals consistently," says Stephanie.
However, the downside to Magic Kitchen is the inconsistency in taste. Stephanie gives Magic Kitchen a 3-out-of-5-star rating saying, "Overall, the food was very good. The corned beef, salmon, veggie stew, and chicken was very flavorful.
"Some foods such as the beef bourguignon, rice with mixed vegetables, and the mashed potatoes were bland. And I did not like the strawberry milkshakes because they tasted very artificial."
Perry also notes another downside to Magic Kitchen is the lack of plant-based options. "With all the special diets Magic Kitchen accommodates, I'm surprised they don't offer any vegan meals. If you prefer to eat a diet free of any animal products, this isn't the meal service for you."
| | |
| --- | --- |
| Price per serving | $12 to $60 |
| Type (meal kit or prepared) | Prepared |
| Number of meals per week | Unlimited |
| Delivery area | Nationwide |
| Examples of meals we tried | Corned Beef, Mashed Potatoes, Broccoli, Peas and Corn, Salmon with Pesto, Fresh Cut Corn Medley, Crustless Spinach Quiche Twin Pack, Rosemary Potatoes, Hickory Smoked Pit Ham, Buttered Carrots, Mashed Sweet Potatoes, and Panna Cotta |
Other Heart-Healthy Meal Deliveries We Researched
Ice Age Meals: While we think Paleo is an ideal option for some folks, the overall fat content on most Paleo-style meals might be too high for folks looking to seriously improve heart health and function. Heart-healthy meals focus primarily on lean proteins, whole grains, and vegetables.
How We Picked and Tested the Best Heart Healthy Meal Delivery
Our team of expert product testers follows an extensive testing methodology to ensure that our process is the same for each meal we test and for each tester.
Additionally, our testers are fitness industry professionals including certified nutrition coaches, Olympic-level athletes, endurance athletes, certified personal trainers, and gym owners. We are a team with varied experience in sports, training, and nutrition needs—but rest assured we have the collective desire to help share our passion for using food as fuel.
Below is an example of the considerations we made during our testing process for each meal delivery company.
Overall Taste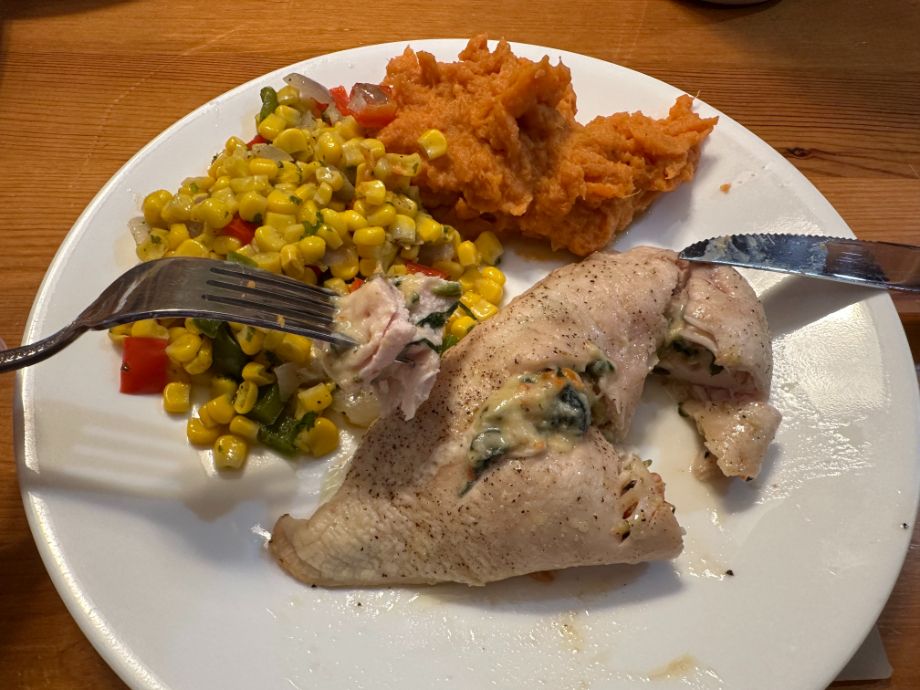 Taste is subjective for everyone (including you) but we did use a 1-to-5-star rating system to help guide us on how likely we would recommend a certain company. Ratings under 3 stars were horrible tasting. To earn a 3-star rating, food had to be fairly neutral (not the best or worst) and to earn a 5-star rating, our testers had to think it was good enough to want it again.
Price Per Meal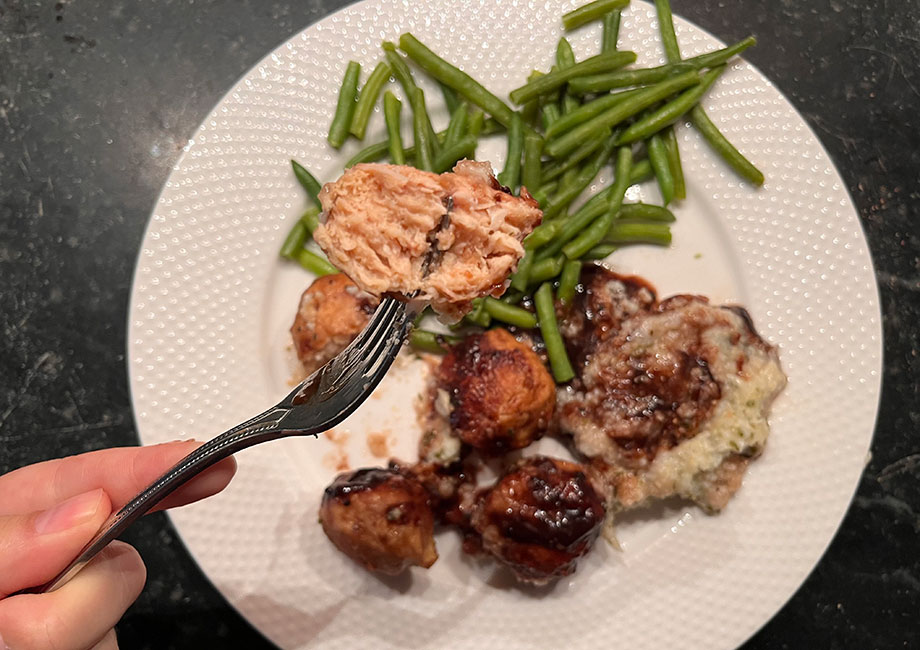 In general, our team wanted to see that the price per meal on each service cost less than traditional takeout. And with 40 different meal delivery services we tested, our team found that the price per meal can range from $8 to $20.
Using our collective experience, we determined for a meal service to earn a 5-out-of-5-star rating, it needed to come in at less than $8 per meal. If a meal service earned a 1-star rating, that means the price per meal was over $16.
Access to Nutritional Information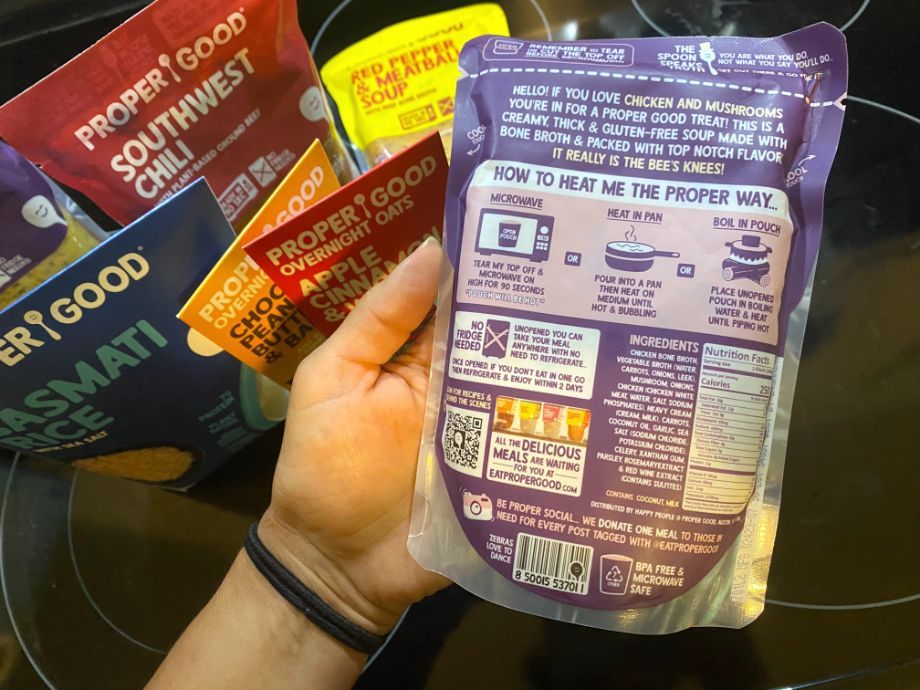 If you're making changes to your diet to better your overall health, it's important that you have access to nutritional information during the meal selection process online and again when the food arrives.
5-out-of-5-star ratings were given to companies that listed both the ingredients and nutritional information on both the website and the meal itself. Points were docked if there was only one place to view the information or there was not a fully disclosed ingredient list or a traditional nutritional label.
Benefits of Heart Healthy Meal Deliveries
Paying attention to what you eat can help reduce your blood pressure and help reduce unnecessary strain on your heart. According to the Department of Health and Human Resources3, consuming less saturated fats, reducing sodium, and increasing fiber are essential to a heart-healthy diet in addition to consuming the following:
Fresh fruits and vegetables
Canned or frozen fruits and vegetables without added sugar
Whole grains (rice, oats, quinoa, barley, farro, etc.)
Lean proteins
Healthy fats and oils
While fats like olive oil and tree nuts are considered healthy, saturated fats from fatty cuts of meat and high-fat dairy products should be consumed in small quantities. Limiting the amount of pizza, burgers, cream sauces, or gravy you consume can help reduce your saturated fat intake.
Sodium intake can increase blood pressure, which puts strain on your heart if you're battling a chronic cardiovascular disease.
And lastly, eating more fiber (like vegetables, fruits, legumes, and whole grains) can promote healthy heart function. "Most people don't get enough fiber. But fiber is known to promote regular bowel movements, but it also supports blood sugar control, and reduces cholesterol," explains Perry Nix, RD, LD.
Buying Guide: What to Look for in Heart Healthy Meal Deliveries
Whether you find a service that offers a heart-healthy plan or a meal delivery that checks a lot of heart-healthy boxes, here is what you'll want to consider when shopping for meal deliveries:
Dietary Needs
When it comes to heart-healthy meals, you'll not only need to consider your own personal dietary restrictions and allergies, you'll also need to remember the key factors in what makes a heart-healthy meal.
For a meal to be considered heart-healthy, you'll want most of the following items your plate:
Lean protein
Vegetables
Fruit is optional
Whole grains (rice, oats, quinoa, barley, or farro)
Healthy fats and oils (like olive oil, avocado, or nuts)
Meal Frequency
Most (but not all) services featured on this heart-healthy list will require you to sign up for a subscription service. That typically means committing to a weekly delivery cadence unless you manually skip a delivery. If you plan to eat your meal deliveries frequently and consistently, this is a no-brainer option.
However, if you're someone who just wants to supplement your diet with a few frozen meals or meal kits, you'll want to review the subscription requirements. Some services (like MealPro) offer both subscription or one-time deliveries.
Portion Size
While browsing menu items, be sure to check the total calories. For most people, meals should be at least 400 calories or more to be considered a full, satisfying meal. Depending on which service you choose, you may still need to supplement your meals with snacks.
Best Heart Healthy Meal Delivery: FAQs
Who has the healthiest food delivery service?
Our Garage Gym Reviews team has tested over 40 meal delivery services and, lucky for you, we rounded up the best healthy meal delivery services so you don't have to test them all. This list includes: 
-Best Healthy Meal Delivery Service Overall: Home Chef
-Best Healthy Meal Delivery Service on a Budget: EveryPlate
-Healthy Meal Delivery Service for Singles: Fresh N Lean
-Best Healthy Meal Delivery Service for Plant-Based Diets: Purple Carrot
-Best Healthy Meal Delivery Service for Keto Diets: Diet-to-Go
-Best Healthy Meal Delivery Service for Paleo Diets: Pete's Real Food
-Best Healthy Meal Delivery Service for Weight Loss: BistroMD
-Best Healthy Meal Delivery Service for Dietary Restrictions: Hungryroot
-Best Healthy Meal Delivery Service for Families: HelloFresh
-Best Organic Healthy Meal Delivery Service: Green Chef
Does HelloFresh have a heart-healthy menu?
HelloFresh does not have a specific menu for specific dietary needs, however there are likely some meals that are suitable for heart-healthy diets. 
Does Home Chef offer heart-healthy meals?
Home Chef does not have specific dietary meal plans, but there are search filters for vegetarian, calorie-conscious, and carb-conscious.
What kind of meals are heart-healthy?
Meals that are considered heart-healthy typically offer lean protein, plenty of vegetables, and a serving of whole grains like rice or quinoa (or a starchy carb like potatoes or sweet potatoes). 
These statements have not been evaluated by the Food and Drug Administration. This product is not intended to diagnose, treat, cure, or prevent any diseases.
References