We test and review fitness products based on an independent, multi-point methodology. If you use our links to purchase something, we may earn a commission. Read our disclosures.
People are turning to meal kits now more than ever before. They provide a convenient solution that not only saves you time but can also improve your diet. Whether you're looking for the best weight loss program or a protein-packed meal subscription, there's a meal service that supports your goals. Because they're such a hit, the meal service industry is exploding with new businesses eager to gain your attention with unique ingredients, impressive meal plans, and international flavors.
It can feel overwhelming when you're trying to narrow it down to just one, but if you're looking for a certified organic meal service, you've come to the right place. In our Green Chef reviews, we share everything we know about the meal plans, ingredients, packaging, and flavors this meal service has to offer.
Medical disclaimer: This article is intended for educational and informational purposes only. It is not intended as a substitute for medical advice. For health advice, contact a licensed healthcare provider.
If You've Heard of It, We've Probably Tried It
It's safe to say we know a thing or two about meal delivery services. Our testers, including personal trainers, CrossFit-L1 trainers, and nutrition experts, have tried over 40 meal services so they could provide you with honest feedback and helpful insights. They want you to have all the details you need to make an informed decision about the service you choose.
Nicole Davis, GGR senior editor and certified personal trainer, tried four meals from Green Chef to give you the complete lowdown on the company's ordering process, meal quality, and cancellation experience. In this article, she shares the good and the not-so-good regarding everything Green Chef.
Green Chef
GGR Score: 3.92
Product Highlights
Certified organic meal kit delivery service

Meal kits can feed two, four, or six people

New menus drop weekly; you can choose from 32 meals each week

Add-ons, like prepared breakfasts and salads, available for an extra charge

Delivers almost everywhere in the continental U.S.
Pros & Cons
Pros
Offers several specialized diet plans
Can mix and match meal plans
New meals drop weekly
Most ingredients are organic and high-quality
Cons
On the expensive side (but ingredients are organic)
Shipping fee
Bottom Line
If you want high-quality and/or organic ingredients, Green Chef is a good option that can feed two to six people per recipe. There are several specialized diets to choose from, and you can mix and match from weekly menus to suit your needs.
A Quick Look at Green Chef
Founded in 2014, Green Chef proudly stands as the pioneer of USDA-certified organic meal kit companies. Today, the company has offices in three states, enabling them to deliver their products to doorsteps nationwide.
Green Chef offers a selection of premium, organic ingredients and a variety of meal options tailored to suit every lifestyle. They strive to support your journey toward improved health without sacrificing the flavors you love. In addition to helping you eat well, the company reduces your time spent meal planning and at the grocery store, which is a huge draw for busy individuals.
RELATED: Best Organic Protein Powder
You choose from eight different meal plans based on your dietary restrictions and preferences, however, you are not limited to those meals and can choose meals from the entire menu. Meal kits are available for families of 2, 4, or 6 people, and you can choose between receiving 3 or 4 meals per week.
Included in each meal kit are your ingredients and recipes for the week. Green Chef provides most ingredients, but you will need some kitchen staples on hand, like oil, flour, salt, and pepper. Recipes are developed to be easy to follow, even for novice chefs, and most meals take around 30 minutes to prepare and cook.
Before You Buy
Green Chef delivers meal kits, not pre-made foods. They provide the ingredients and recipe, but you do the cooking.
It is the first certified organic meal kit company.
You can choose from 8 different meal plans.
It is a subscription-based meal service.
Is Green Chef Worth It?
Green Chef appeals to many, but that doesn't mean it's the best choice for everyone. Consider your dietary needs, health goals, and budget when choosing a meal service.
Great for:
Busy families and individuals who want to reduce their time shopping and planning for meals.
Anyone who prioritizes eating certified organic ingredients.
Anyone with dietary restrictions looking for a meal plan with calorie-conscious, high-protein, plant-based, keto, or gluten-free meals.
Those who enjoy cooking simple meals that don't require a huge time commitment.
Not recommended for:
Single individuals, since they don't offer single serving meals.
Anyone who wants to avoid cooking completely.
Those following a paleo, low-carb, or Whole30 diet, as well as anyone needing a medically tailored diet for diabetes, renal, or heart health management.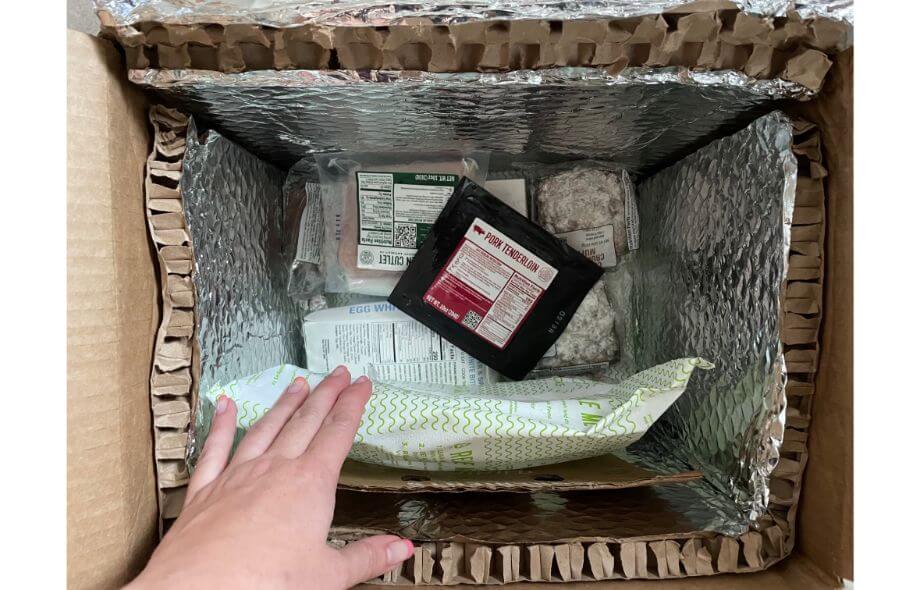 Green Chef Specs
| | |
| --- | --- |
| Price per meal | $11.99- $13.49 |
| Meals per week | 3 or 4 |
| Meal kit or prepared | Meal kit |
| Diet options | Mediterranean, Calorie Smart, Quick & Easy, Plant Based, Protein Packed, Keto, Delicious Discoveries, Gluten Free |
| Fresh or frozen | Fresh |
| Delivery area | Nationwide except for Alaska and Hawaii |
Experience Using Green Chef
Green Chef does the shopping and planning for you, which sounds great, but how does this experience pan out in real life? As a whole, we had a positive experience using Green Chef, however there were a couple of drawbacks.
Unlike cooking for yourself at home, with Green Chef you don't control the amount of ingredients you prepare and serve. "Overall, I liked the taste of these, but the portion size was just not great, and thus the cost didn't really make sense to me," says Nicole Davis, GGR senior editor.
Everyone has varying appetites and calorie needs, so you may find the portion sizes are just right, or you may find yourself wanting more, especially if you live an active lifestyle.
Nicole adds, "I like that you can add on breakfast options or other add-ons (like cooked meats), and I like the actual recipe card versus having to use an app." Some meal services require that you use their app or website to access the recipe cards, but Green Chef conveniently provides them in the delivered meal kit.
Again, Green Chef has pros and cons, and it really comes down to what's important to you in a meal kit delivery service.
RELATED: High-Protein Meals
Price Per Meal
Depending on the number of people you are ordering for and how many meals you want provided each week, the price per meal varies between $11.99 to $13.49. "I ordered the four meals per week for two people, and it was $12.99 per serving," says Nicole. This is the most popular choice Green Chef customers choose.
New customers typically receive a discount on their first box. Regardless, Green Chef costs more than other comparable meal kits like EveryPlate and HelloFresh.
Green Chef Meal Preparation
Each Green Chef box includes both whole-food ingredients and pre-made sauces and seasoning blends. There is some prep work involved, so you can expect to do some dicing, chopping, and peeling.
"I appreciate the paper recipe card with all instructions listed out as well as what you'll need," says Nicole. The recipe cards include detailed step-by-step instructions and visual cues to help you along.
As far as cooking equipment goes, Nicole shares, "They do require multiple pieces of equipment, but it lists what you need on the recipe card." Be sure to have knives, pots, pans, baking sheets, and cutting boards on hand.
In addition to cooking equipment, you'll also need a few common ingredients that Green Chef doesn't provide in their meal kits, such as salt, pepper, olive oil, and a high-temperature cooking oil like vegetable, avocado, or coconut oil.
"The meals take about 30 minutes to cook, which is the most I'd want to spend cooking during the week," says Nicole. You can slightly cut back on this cooking time by choosing their Quick & Easy meals, which don't take more than 25 minutes.
If you're not used to cooking meals made with whole-food ingredients, you may be surprised by the amount of cleanup involved. Take it from Nicole, who says, "You will have used multiple pots, pans, and other pieces of small kitchen equipment, so there is definitely cleanup involved."
RELATED: High-Protein Vegetables
Taste, Ingredient Quality, and Portion Size
Obviously, if you're spending money on a meal kit, you want healthy meals that taste fresh and flavorful. GGR senior editor Nicole Davis put Green Chef to the test and ordered four meals for herself and her husband. "I tried four dinners as well as the breakfast bundle, which had oatmeal, egg white bites, muffins, and two recipes to make (french toast and breakfast sandwiches)," she said.
All meals ordered from Green Chef are made with certified organic ingredients. What does this mean? USDA certified organic foods are grown according to strict guidelines that address soil quality, animal welfare, pest and weed control, and the use of additives. Organic produce is considered top quality as it pertains to consuming foods made with minimal pesticides and artificial fertilizers.
"Green Chef is all-organic, which is a great no-brainer for those who prioritize organic food. To be honest, I didn't find the actual ingredients much different from the other meal kit I tried, Dinnerly, which is not all-organic, but nonetheless, I have no complaints in this area," says Nicole. Many people associate "organic" with being more nutrient-dense, but that's not the case. However, many people agree that organic food tastes better since it is grown without harmful pesticides and other additives.
Furthermore, Green Chef clearly states any included common food allergens on each recipe card. However, meal kits are produced in a facility that processes eggs, fish, milk, peanuts, sesame, shellfish, soy, and tree nuts, so there is the risk of cross-contamination.
Nicole approves of the taste of Green Chef meals, but they didn't all knock her socks off. "The monterey jack cheese-smothered chicken with mushrooms and squash was delicious. So were the chicken burrito bowls. Tilapia was good, and same with the southwest pork, just not as good as the first two."
All Green Chef meals include a balance of protein, carbs, and fat. Every lunch and dinner option includes a vegetable and isn't just a "meat and potato" type of meal. Most people could benefit from eating more vegetables, which are rich in essential vitamins and minerals we need for optimal health.
Some meals contain complex carbs like oats and sweet potatoes, which are ideal for improving blood sugar control and a good source of long-lasting energy. Nicole found the oatmeal to be convenient. "Oatmeals were just fine—good option to eat quickly in the morning," she said.
RELATED: High-Protein Breakfast
According to Nicole, Green Chef missed the mark on portion sizes. "I'm not impressed with the portion size—this is the only service I tried in which I felt this way. Portions seem small."
She adds, "I could easily eat one and some of another, and one portion would never be enough for my husband on its own (he's an active, 6-foot-2 guy). With the other meal kits, I ate one portion for dinner and saved the other for lunch the next day, but I couldn't do that with this service."
Meal Plans and Customization
Green Chef offers eight meal plans that cater to a variety of different needs: Mediterranean, Calorie Smart, Quick & Easy, Plant Based, Protein Packed, Keto, Delicious Discoveries, and Gluten Free.
Someone simply wanting to eat more balanced, nutrient-dense meals might consider the Mediterranean plan, as it prioritizes veggies, fruit, whole grains, lean protein (mostly fish), beans, and healthy fats.
The Calorie Smart plan includes meals averaging around 600 calories each. While some may be able to lose weight with this plan, others would struggle to be in a calorie deficit. The keto meal plan is also available for those wanting to burn fat, however, keto is not intended to be maintained long-term and is not a good diet option for most people since it is so difficult to follow properly.
The plant-based option provides vegetarian meals, and there are even a few vegan meals to choose from for those who prefer not to consume any ingredients derived from animals.
RELATED: Best Vegan Protein Powder
For athletes wanting to gain muscle, the protein-packed meal plan includes a variety of entrees with more than 40 grams of protein. A high-protein diet can also boost your metabolism and help you burn more calories throughout the day.
Once you've chosen a plan, you're not locked into it. "You can easily change which plan you're on in Settings," says Nicole. You still have the option to choose meals outside of your selected plan if you want to venture out.
The nutrition information for each meal is easy to find on the website's weekly menu. Simply click on the meal you're interested in to see its calorie and macronutrient content.
RELATED: Best Meal Delivery for Weight Loss
Ordering, Packaging, and Shipping
The ordering process is pretty straightforward. You choose your plan, register a new account, provide your delivery and payment information, and then choose your meals from the rotating weekly menu containing over 40 recipes. It's important to note that you're signing up for a subscription service, not a one-time order.
Nicole's order arrived on the scheduled delivery date. "It showed up on the day it was supposed to and was packed fairly well. I really like how they have all of the produce, dairy, and spices packed into singular bags for each recipe, while the meat is packaged at the bottom of the box under ice. Makes it easier to grab and go when it's time to cook."
Some meal kits throw all the spices, sauces, and produce in the box mixed together, but Green Chef makes unpacking easier by organizing the ingredients.
Unfortunately, there was one mishap with the packaging that made a mess. "The ice packs did explode a bit in one of the boxes, so the gel was all over the meat packages," Nicole shared. Otherwise, shipping and packaging were fine.
Comparison to Similar Products
HelloFresh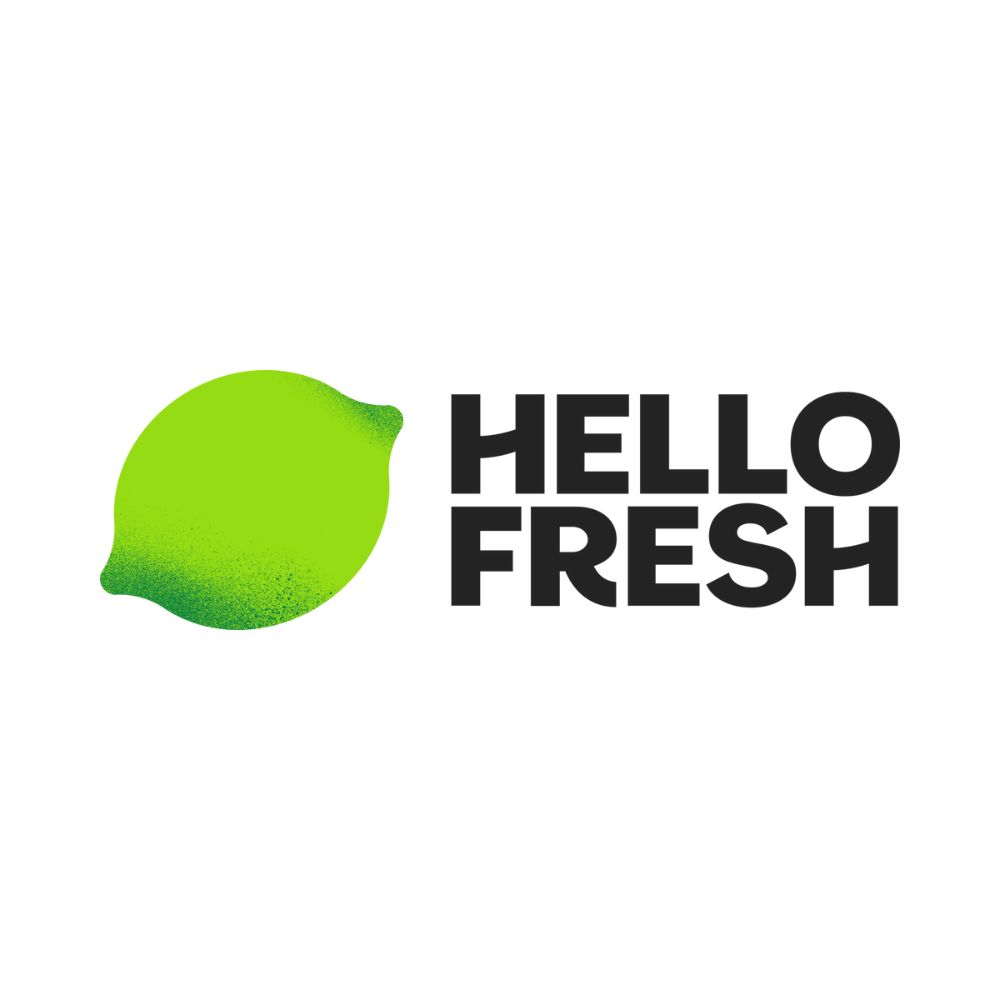 GGR Score: 4.2
Product Highlights
Meal service that delivers ingredients and recipes

6 different plans available, including vegan and pescatarian options

Can swap out different proteins and sides

Can purchase between 2 and 6 meals, in portions to feed 2 or 4 people

40 weekly recipes to choose from

Sourced from U.S. farmers
Pros & Cons
Pros
Saves on meal-prepping
Can swap out ingredients
Chef-curated recipes
Sourced from U.S. farmers
6 meal plans to choose from
Cons
Customer reviews complain about ingredient inconsistencies
Some reviews claim meal portions are small
Bottom Line
HelloFresh is a subscription meal delivery service that provides ingredients and recipes for weekly meals. They provide six different plans, including plant-based, pescatarian, and quick and easy meals. Additionally, 40 different recipes are available each week, and proteins and sides can be swapped out as needed. The subscription is flexible, as you can skip a week, pause, or cancel your account at any time.
If certified organic is your jam, Green Chef has you covered. Green Chef offers the only certified organic meal kit that we are aware of, and we've tested a lot of meal kits.
Green Chef offers a substantial amount of meal plans compared to many other services that don't offer vegetarian, vegan, keto, or gluten-free options. Those with dietary restrictions will have more options with Green Chef than some other top competitors including their sister company, HelloFresh, although HelloFresh does have 6 different plans available, including vegan and pescatarian options.
HelloFresh offers 40 recipes per week, which falls into the midrange for the number of recipes offered by meal kit services. (EveryPlate offers 26 meals each week, while Dinnerly's weekly menu consists of over 100 options.)
If you have a tight budget, HelloFresh offers meals for less than $10.00 per serving, which is less than Green Chef prices.
Customer Experience
We value meal services that offer sustainable packaging and ingredients, and Green Chef checks these boxes. "Packaging is all eco-friendly and recyclable. They only use organic ingredients, and they prioritize local farmers," says Nicole. Green Chef meals support your health and the health of the environment.
When you order from Green Chef, you support local farmland and family farms. Because ingredients are sourced from these suppliers who avoid using artificial agricultural chemicals, you receive high-quality foods made with integrity.
Nicole didn't experience any customer service issues. She noted a couple of different ways subscribers can ask questions about their orders: "They have a phone number and a chat function for customer service."
However, some online reviews told of a different experience: "Almost all of the negative reviews I read on TrustPilot had to do with poor customer service. I had no issues—my box was delivered on time, mostly intact—and the ingredients were good and all there," says Nicole.
She did experience one minor nuance when it came time to discontinue her Green Chef subscription. "One annoying thing was when I went to cancel, they made me type out all of my reasoning for canceling, what they could do better, etc.—I find that obnoxious…just let me cancel, and if I want to share why, I will," she said.
Additionally, Green Chef includes an optional health coaching service where customers can speak with a registered dietitian to develop a healthy eating plan.
RELATED: Little Spoon Reviews
Customer Reviews
While the Green Chef site doesn't have reviews, on TrustPilot, Green Chef has a 3.7 star rating out of 5.
One customer likes making new recipes. "I have really enjoyed making the meals, many I would not have made on my own, so we are trying a lot of new foods." Adding, "Occasionally, some fresh lettuce-type product has not been the best, but overall I have been happy with the meals."
Another satisfied customer approves of the flavors but not the cleanup. "Every meal tastes amazing, and we have yet to find a meal we disliked. My only complaint would be some of the dishes use multiple pans, so you have extra dishes, but it's worth it! They are fairly simple to make."
This customer's meal kit arrived several days past the scheduled delivery day with spoiled ingredients. "I contacted the company and was refunded the amount I paid. But I really feel there should have been more, like a credit for the next week or something. Disappointing."
Final Verdict of Our Green Chef Reviews
Green Chef meal kits offer a convenient way to reduce time spent on meal planning and grocery shopping. Their rotating weekly menu provides a fair amount of diverse options, and you can choose from several meal plans to support your dietary preferences. Green Chef recipes are simple to follow, and it takes 30 minutes or less to prepare and cook a delicious meal.
Even so, the portion sizes may not be sufficient for some, there is a lot of cleanup and dishes to do after cooking, and the meals are more expensive than some other meal kit services. Overall, Green Chef is a reasonable option for families and couples wanting to simplify their schedule and eat home-cooked, balanced meals.
Green Chef Rating
Green Chef
In our Green Chef reviews, we share everything we know about the meal plans, organic ingredients, packaging, and flavors this service offers.
Product Currency: USD
Product In-Stock: InStock
Green Chef FAQs
Is Green Chef a good company?
Yes, Green Chef is a good meal kit service offering high-quality, organic ingredients and simple to cook healthy recipes. They use eco-friendly, recyclable packaging and source ingredients from farms prioritizing animal welfare and naturally grown produce.
Is Green Chef part of HelloFresh?
Yes, HelloFresh acquired Green Chef in 2018. Although they are sister services, they offer different meal plans and recipes.
Why is Green Chef more expensive than HelloFresh?
Green Chef is likely more expensive than HelloFresh because they are a certified organic meal kit service. Organic ingredients tend to be more expensive, because organic farming requires more labor and higher production costs.
How much does the average meal cost at HelloFresh?
Meals from HelloFresh cost between $8.99 and $12.49 per serving. This is less expensive than Green Chef meals, which cost between $11.99 and $13.49.
These statements have not been evaluated by the Food and Drug Administration. This product is not intended to diagnose, treat, cure, or prevent any diseases