We test and review fitness products based on an independent, multi-point methodology. If you use our links to purchase something, we may earn a commission. Read our disclosures.
Are you sick of random workouts that lead to zero results? If you're working out aimlessly without a plan, it's time to consider using one of the best workout apps to deliver top-notch and progressive home workouts, strength training, cardio, or yoga.
Our expert product testers and reviewers have vetted more than 20 workout apps to make your decision that much easier. And you can trust us—we're a group of industry experts, including certified personal trainers, Olympic-level athletes, and nutrition coaches.
In this roundup of best workout apps for women, our team considered some of the unique wants and needs women may look for in an online workout program. That said, you may notice that many of these apps are not gender-specific and can help anyone get closer to their fitness goals.
During the testing process, our product testers were asked to rate apps on a 1-to-5-star scale across 10 different categories according to our detailed testing methodology. A few of those categories in included:
Trial period: Does the app offer a free trial period or require payment upon sign up?
Pricing: How do the subscription fees compare to the industry average?
Ease of use: What was the overall user experience like? Are there filters for duration, equipment, or type of workout?
Accountability: How do users stay accountable? Are there coach check-ins, community boards, push notifications, and scheduled reminders?
Equipment demands: What type of equipment is needed for the majority of workouts?
Best Workout App For Women
Best Workout App for Women Overall: Caliber
Good for: Ladies who want a robust strength and conditioning program
Whether you're new to resistance training or an experienced lifter, Caliber has something for everyone, and that's why it's our top pick for best fitness apps for women (Caliber can benefit men, teens, and older adults, too).
RELATED: What is Resistance Training?
There are three tiers of training to fit any budget: A free-forever version, Pro membership with group coaching ($19 per month), or Premium membership with custom one-on-one coaching (starting at $200 per month).
Caliber earns a 5-out-of-5-star rating for the value category for two reasons. Firstly, there are three options, and you can download the app and use the free version for as long as you want (which offers a ton of features, including an exercise library with over 500 exercises with demonstration videos and step-by-step instructions).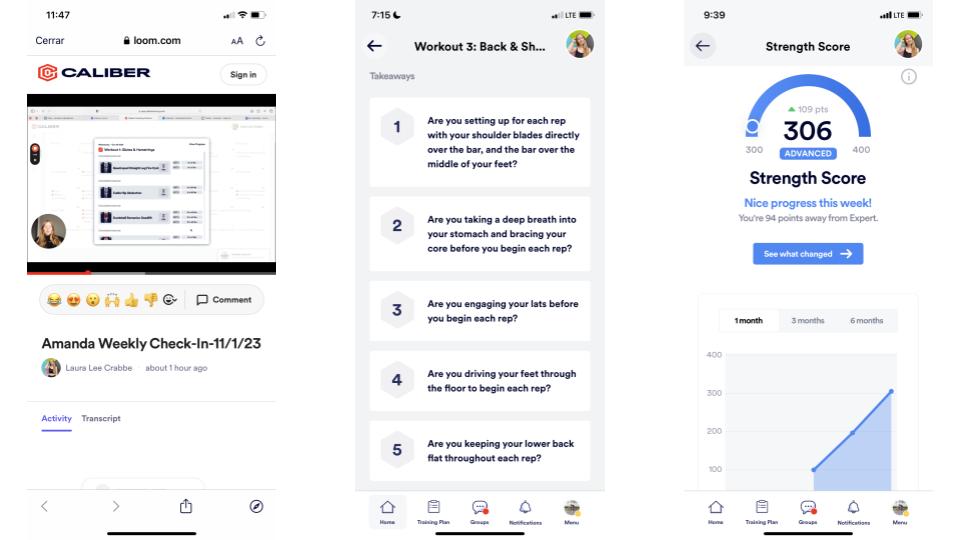 Secondly, if you choose one-on-one coaching through Caliber, you can expect to pay far less through the app than with in-person training. Depending on where you live, hiring a personal trainer can cost between $50 to $150 per hour.
"One-on-one training isn't cheap," says Amanda Capritto, GGR writer, personal trainer, and expert product tester. "But it's almost always worth it, especially if you are struggling with accountability and consistency."
Worried about what equipment you'll need to train with the Caliber app? Have no fear; Caliber earns a 5-out-of-5-star rating for equipment demands and is suitable for those of you with gym memberships or home gyms equipped with free weights.
RELATED: Best Home Gym Equipment
With personal training guidance, your workout program will be tailored to the equipment you have access to. Without one-on-one coaching, the Caliber app does a great job leading you through a questionnaire to determine what you have available and deliver a fitness program based on your answers.
You can read about our hands-on experience in our in-depth Caliber app review.
| | |
| --- | --- |
| Price per month | Free version; $19 (Pro); $200+ (Premium) |
| Free trial period | Free version available at all times |
| Type of training | Strength and conditioning |
| Type of equipment required | Bodyweight, home gym, or commercial gym options |
Best Personal Training Workout App for Women: Future
Good for: Women specifically looking for personal training
If you're looking for top-notch personal training and personalized workouts, Future is where it's at. Wherever you are on your fitness journey, there is a coach at Future who can work with you.
Plus, Future is an unbeatable value. While $200 per month sounds steep for an app, trust us when we say it's not just an app. This is the next-best option to in-person training with a certified personal trainer. Depending on your location, you may be spending as much as $150 for one session with a trainer. It's also worth noting Future has tons of high-level coaches and specialty trainers available to work with—expertise that may not be available in your area.
RELATED: How to Become a Personal Trainer
Have no fear if you're a beginner, returning to exercise, need training adaptations, or have limitations. When selecting a coach you can filter by expertise, coaching style, or coaches who utilize sport-specific training programs.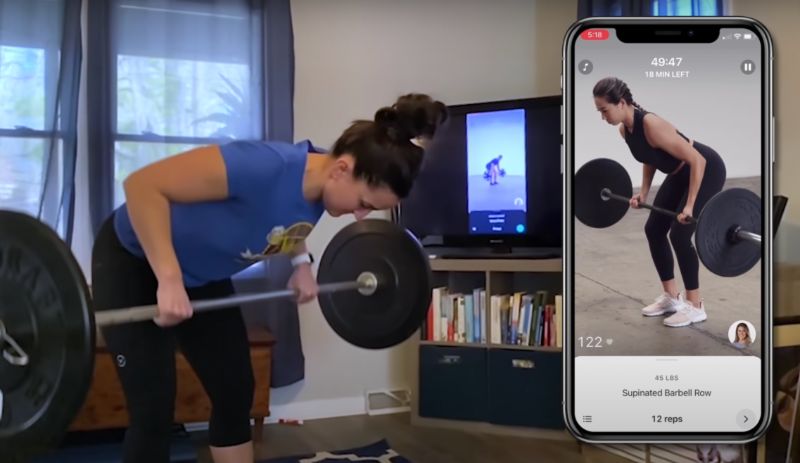 Much like in-person training, you'll have a coach to build you a specific fitness plan and workout routine. What's different is that your coach won't be watching you in-person or live as you workout. For this reason, Future receives a 4-out-of-5-star rating when it comes to instruction.
Instead, your coach will program a workout routine tailored to your goals and equipment available and from there the app will populate a program you can run through at your own pace.
Each movement will have a workout video and audio voiceover offering coaching cues.
You will even be able to record yourself performing an exercise and send it to your coach to review later. "While you won't get real-time cueing like you would in person or over live video, it's a nice feature and valuable way to get feedback," says Kate Meier, CPT, USAW-L1, CF-L1, and GGR head of content.
For more from Kate, read our in-depth Future App review.
| | |
| --- | --- |
| Price per month | $199 |
| Free trial period | No (But you can get 50% off your first month) |
| Type of training | Strength and conditioning |
| Type of equipment required | Custom: bodyweight, home gym, commercial gym |
Best Cardio Workout App for Women: iFIT
Good for: Ladies who enjoy cardio and conditioning-style training
Our product testers picked iFIT as the best cardio workout app for women because it's an app that can work perfectly well on its own or bring an iFIT-enabled cardio machine to life (like any of the best NordicTrack treadmills).
The iFIT app can make your indoor cardio workouts more engaging through a few different avenues. You'll have the opportunity to join instructor-led workouts, participate in challenges and live races, and choose location-based scenic workouts.
When it comes to instruction, Erin Chancer, GGR senior editor and expert product tester gives iFIT a 4.5-out-of-5-star rating. Erin is experienced with iFIT and recently completed a 100-workout milestone on her NordicTrack S22i. She favors ride-along workouts with the instructor on camera with you at every turn.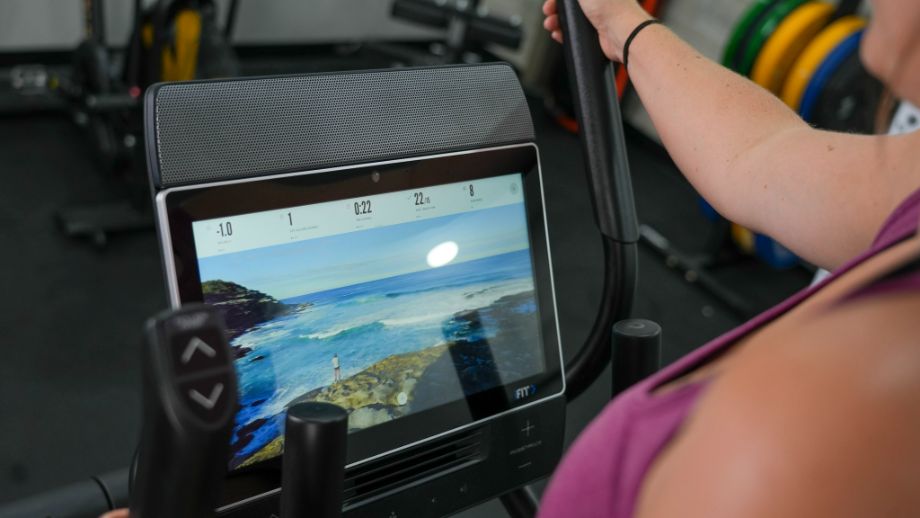 "I finished a full series called the Kyoto Time Crunch Series with Ashley Paulson," says Erin. "I didn't realize until a few weeks in that it was an advanced workout, so I inadvertently pushed myself further than I thought I was capable of and was pretty proud of that."
This is just one of the benefits of having an instructor guide you through a workout.
Plus, if you use the app on your iFIT-enabled cardio machine from ProForm or NordicTrack, you can utilize the Google Maps feature where you can drop a pin nearly anywhere in the world for a scenic cardio workout that automatically adjusts incline and resistance levels to the terrain (depending on the model of your machine).
RELATED: iFIT Reviews
You'll be able to choose machine specific workouts, including treadmills, ellipticals, rowers, and exercise bikes. There is also a wide variety of workouts and wellness offerings available off your cardio machine, too.
While iFIT is our top pick for cardio workouts apps, it earns a 5-out-of-5-star rating for workout variety. You'll be able to choose from a vast library of yoga, Pilates, strength training, HIIT sessions, mobility, and guided meditations (with new workouts added on the regular).
Price per month
$15 (individual); $39 (family plan)
Free trial period
30-day trial
Type of training
Cardio, strength training, yoga, pilates
Type of equipment required
iFIT-enabled cardio machine, dumbbells, resistance bands,
exercise mat
Best Workout App For Prenatal/Postnatal Women: Bloom Method
Good for: Women seeking pre and postnatal exercise guidance
The Bloom Method (also referred to as Studio Bloom) is a wellness and exercise app specifically geared toward women trying to conceive, as well as prenatal and postnatal women. Like many other fitness apps, you'll find a wide variety of instructor-led HIIT workouts, strength training, boxing, yoga, and barre.
Unlike other apps, Bloom Method provides exercises and education on how to strengthen and relax the pelvic floor. There are also birth preparation classes that can help women mentally and physically prepare for the demands of child labor.
GGR senior editor and expert product tester Nicole Davis used Bloom Method after months of searching for a high-quality prenatal training plan. "Many prenatal programs are just easier versions of basic workout programs," she says.
"Bloom Method focuses heavily on diaphragmatic breathing, core activation, and pelvic floor strengthening and recovery, all of which are mostly overlooked—or just addressed on the surface level—with other programs," explains Nicole.
RELATED: Best Recovery Tools
You may also like knowing that Nicole gives the Bloom Method a 4-out-of-5-star rating for overall value. "For $30 per month, you're getting a lot of great knowledge about how to properly prepare for labor and recover from it," says Nicole.
And when it comes to actually using the app, we think ease of use is important if you're an expectant mother or a new mom. Nicole gives Bloom Method a 4-out-of-5-star rating for our ease of use category.
"It's pretty easy to use. But, there is a ton available on this app (from workout classes to lectures), which can be a little overwhelming," Nicole admits.
However, she notes the app has a "Start Here" button that splits up content on the app into categories (trying to conceive, prenatal, and postnatal). "Each subcategory gives a seven-day crash course in techniques and workouts, which is a good place to start, whether you're pregnant or newly postpartum," says Nicole.
Nicole also appreciates the fact you can access your at-home workouts on your desktop, smartphone device (via Google Play on Androids or Apple App Store), or Roku streaming. If you're an Apple user, you can even access Bloom Method on Apple TV or an Apple Watch.
| | |
| --- | --- |
| Price per month | $29.99 |
| Free trial period | 7 days |
| Type of training | Birth prep, cardio, strength, yoga, barre, etc. |
| Type of equipment required | Bodyweight and minimal home gym setup |
Best Free Workout App for Women: Nike Training Club
Good for: Anyone seeking a free strength training resource
Whether you go to a commercial gym or have free weights at home, Nike Training Club provides high-quality workouts that won't cost you an arm or leg. In fact, it won't cost you anything—the entire platform and exercise library of Nike Training Club is completely free and has been since 2020. You'll be able to use your extra funds for a new pair of sneakers (or use a Nike promo code).
When it comes to value, it may not surprise you that our top pick for free workout apps for women earns a 5-out-of-5-star rating in the value category. It's not only free, it's also good.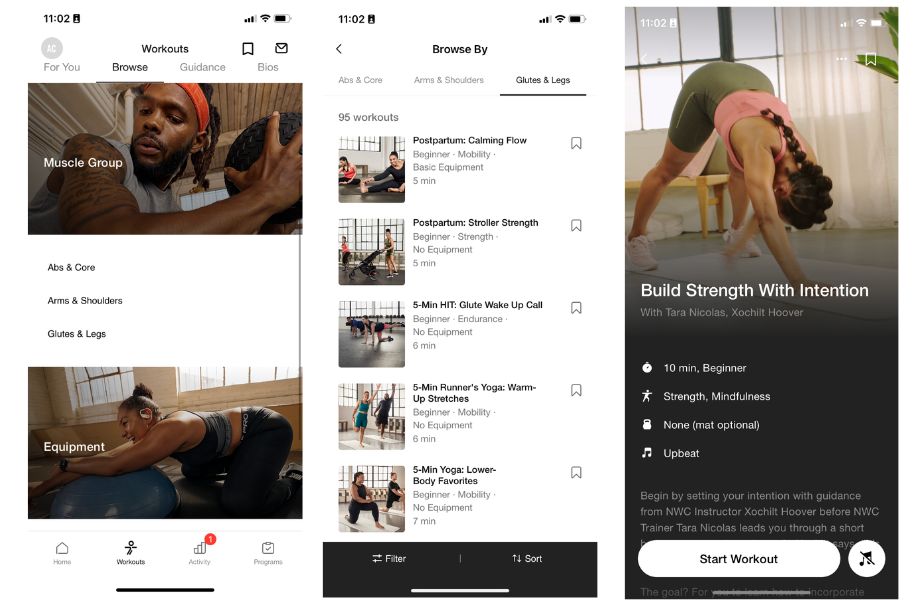 Nike Training Club has certified personal trainers and instructors leading live workouts and on-demand classes. "The instruction is better than most download-and-stream fitness apps," says Amanda Capritto, GGR product tester and certified personal trainer.
If you're looking for programming to do at your own pace, this is likely not the app for you, but if you want to be led through a workout with high quality instruction, you'll be pleasantly surprised.
"I'm personally not one for live classes, but if you do like that style of exercise, this app provides some of the best classes. The instruction is pretty phenomenal in the live classes," says Amanda, who gives Nike Training Club a 4-out-of-5-star rating for instruction.
| | |
| --- | --- |
| Price per month | Free |
| Free trial period | Always free |
| Type of training | Strength training, yoga, Pilates, mobility |
| Type of equipment required | Bodyweight and minimal home gym setup |
Best Beginner Workout App for Women: Aaptiv
Good for: Anyone seeking a beginner-friendly starting point
Aaptiv is our top pick if you're a newbie to exercise. If you want to get your toes wet into the world of strength training (and more) but don't know where to start, the Aaptiv app is an ideal solution because it creates workouts for you, taking the guesswork out of planning.
RELATED: 6-Week Beginner Workout Program
The app is also easy to navigate, which our testers agree is important for beginners. Aaptiv users have the ability to search and filter workouts by length, muscle group, fitness level, equipment, and type of workout (like strength or cardio). Certified personal trainer and expert product tester Amanda Capritto gives Aaptiv a 5-out-of-5-star rating in the ease of use category.
The app also offers visual and audio cues for every exercise. But don't expect to be led through a live workout. You'll have a short instructional video per exercise, and you can move through a workout at your own pace. Amanda notes that not having a coach lead an entire training session could throw some people off, but overall, she gives Aaptiv a 4-out-of-5-star rating for instruction.
Amanda also notes that her testing experience with Aaptiv made it clear that "The trainers who create the workouts are clearly knowledgeable."
The app offers an affordable monthly price, a seven-day free trial, and a variety of ways to work out, including strength training, cardio workouts, yoga, and Pilates. You'll also have a variety of bodyweight and workouts to choose from if you don't have equipment at home. Most workouts are designed for free weights and home gym owners, so you won't have to get a gym membership on top of downloading Aaptiv.
| | |
| --- | --- |
| Price per month | $14.99 |
| Free trial period | 7 days |
| Type of training | Strength training, cardio, yoga, Pilates, mobility |
| Type of equipment required | Bodyweight or home gym setup |
Best Strength Training Workout App for Women: Ladder
Good for: Women interesting in getting stronger and track progress
The Ladder app is a fantastic solution if you're looking to increase your physical strength and track your progress along the way. The app is easy to use, navigate, and track your weights.
GGR senior editor, certified personal trainer, and product tester Nicole Davis enjoyed her testing experience so much it's become a regular part of her fitness routine. "If you're looking to get stronger and want to work out at home, Ladder is an awesome option," says Nicole.
It's not a random selection of workouts either—when you use Ladder, each series within a program will last between five to six weeks. Each training block is followed by a deload week, which gives your body rest after back-to-back weeks of training heavier and harder. In the progressive overload category, Ladder earns a perfect 5-out-of-5-star rating.
Plus, the app provides workouts for every day of the week, but lets you know the top three to prioritize. Nicole found the prioritization helpful and rates Ladder a 5-out-of-5-star score for ease of use.
"I've been doing those three workouts per week, which is great for me right now," she says. "Ladder is also the easiest app I've tried for navigation and to stick with by far. It takes the guesswork out of the equation."
With Ladder, when you're ready to workout, the app preps you with what equipment you need and allows you to sync Spotify and your Apple Watch. Nicole also finds that Ladder lets you pause if you need more time to complete a set or have to take a break, which is always helpful.
RELATED: Best Workout Playlist on Spotify
She also appreciates that recording the weight you use and the number of reps you complete is easy in the app and an ideal way to achieve progress over time.
Ladder offers two tiers, the base plan being the Pro subscription, which is what Nicole used and gives you access to daily programming and tracking for $30 per month. The Elite subscription pairs you with a personal trainer for one-on-one coaching, which we have to say is quite a deal for $45 per month.
| | |
| --- | --- |
| Price per month | $29.99 (Pro), $44.99 (Elite) |
| Free trial period | 7 days |
| Type of training | Strength |
| Type of equipment required | Bodyweight or home gym setup |
Best Running App for Women: MapMyFitness
Good for: Runners seeking a way to track running routes and other fitness metrics
MapMyFitness is unlike other workout apps featured in this roundup. It's a running app versus a strength training app. Instead of specific full-body workouts, you'll find the premium version of this app grants you access to audio coaching, heart rate monitoring, custom intervals, custom split data, power analysis, and cadence analysis.
You'll also be able to export your workout data to fitness trackers or health apps of your choice. GGR product tester and certified personal trainer Amanda Capritto has no complaints about using MapMyFitness or exporting data. Overall, she rates the running app a 5-out-of-5 for both app setup and ease of use categories.
RELATED: Best Running Apps
Amanda also appreciates the fact MapMyFitness is affordable at $6 per month, or you can pay $30 for an entire year membership. You'll have a 15-day trial for the premium features, and the free version includes GPS tracking for runs, walks, road cycling, and mountain biking.
"All of the stats and analysis that the premium version offers are impressive," says Amanda, who is also an avid runner and triathlete. For this reason, MapMyFitness earns a 5-out-of-5-star rating for both the price and the overall value category.
| | |
| --- | --- |
| Price per month | $5.99 (pricing break with 12-month commitment) |
| Free trial period | 15-day trial (some features are always free) |
| Type of training | Running |
| Type of equipment required | None |
Best Yoga App for Women: Down Dog
Good for: Women interested in yoga and want prenatal yoga options, too
Our product testers choose Down Dog for best yoga app for women for two reasons: Down Dog offers prenatal yoga and an easy-to-use platform with ways to customize your yoga sessions.
If you participate in Down Dog's prenatal yoga sessions, you'll select what trimester you're in so that app will deliver sessions appropriately per trimester. The prenatal yoga focuses on de-stressing the low back and side body. There are even specific yoga workouts specific to pelvic floor and labor prep.
Down Dog works well for women who are not pregnant, too. GGR product tester Frieda Johnson says the app is easy to navigate and user-friendly. She gives Down Dog a 5-out-of-star rating for ease of use and the setup process.
Frieda specifically likes the fact the app tracks your yoga workout history. "The history page within the app shows you what sessions you've done and gives you information about them, such as the pose list," she says.
When it comes to the setup process, Frieda says you'll take a brief assessment that asks you your preferences for a variety of things, including session duration, type of music, and even which voice you want your prompts to be in. Freida notes that all of these prompts tee you up for an enjoyable yoga experience.
| | |
| --- | --- |
| Price per month | $7.99 |
| Free trial period | No |
| Type of training | Yoga, prenatal yoga, HIIT, mediation, and barre |
| Type of equipment required | Yoga mat (blocks or strap optional) |
Best Live Workout App for Women: Peloton
Good for: Ladies who thrive in live studio-style workout classes
If you're a fan of group classes and live instruction, the Peloton app might be your best bet. You won't need a Peloton-branded treadmill or exercise bike to use the app either. The app can be used as a stand-alone way to workout or in conjunction with a cardio machine for studio-style cycle classes or treadmill bootcamps.
You'll have the ability to filter workouts by duration, type of exercise, difficulty level, and music. Former GGR writer and product tester Caroline Lubinsky says, "The filters make the experience more customizable. The app is also user-friendly and easy to navigate the filters."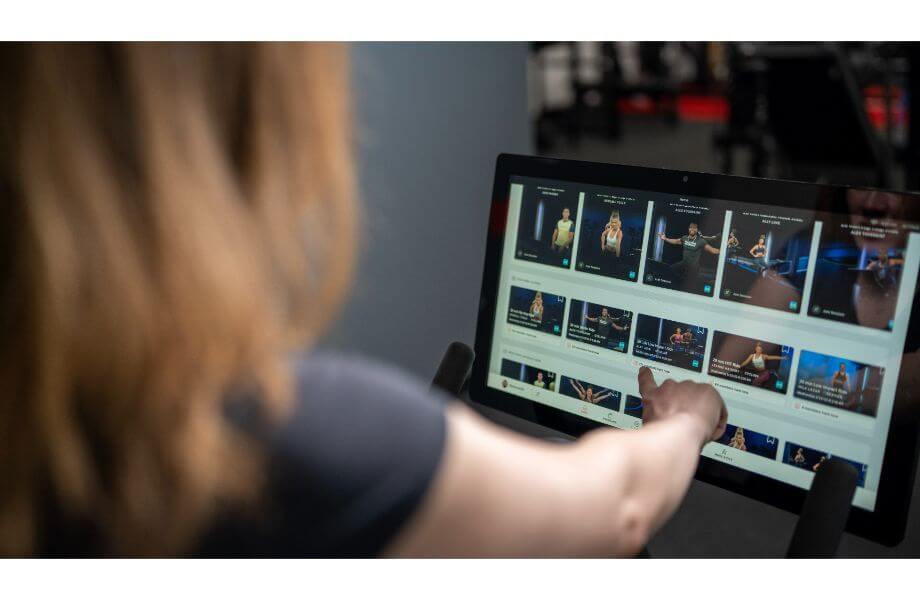 You may also like knowing you can even filter by instructor. Caroline says her experience with real-time instruction was fantastic. "I feel pushed to work harder but appreciate the fact the trainers provide enough rest time to recover and catch your breath," she says.
Peloton instructors are known for lively attitudes, helpful coaching cues, and reminders to keep breathing. For this reason, the Peloton app earns a 4.5-out-of-5-star rating for instruction.
It's also a bonus that Peloton's live workouts have high-quality audio and video. It's worth noting that if you stream the app on your phone, you won't have access to the leaderboard during workouts. That feature is reserved for all-access members who are using the Peloton app on a Peloton cardio machine.
We talk about that and more in our in-depth Peloton App review.
Price per month
$12.99 (app only) or $44 (all-access)
Free trial period
30-day trial for new users only
Type of training
Cycling, bootcamp, walking, cycling, stretching, tread, bootcamp,
running, meditation, outdoor, yoga, strength, boxing, Pilates, barre
Type of equipment required
Bodyweight, free weights, cardio equipment
Other Workout Apps for Women We Researched
We've tested over 50 workout apps and researched dozens more—here are a few that didn't quite make our best-of list.
Obe Fitness: While this app is geared toward women and includes some stand-out features like mood check-ins and menstrual cycle insights (which recommends classes based on your cycle), GGR tester and editor Frieda Johnson doesn't think the app quite makes the cut for a top pick.
Frieda found the app a bit expensive for what you get. It offers limited accountability and pretty much no interactive features (with a community or coach). She also mentions there are daily live classes but only a limited selection of progressive programs. However, Frieda notes there is quite a bit of variety, including yoga, Pilates, sculpt, HIIT, boxing, and dance cardio. She also likes that you can filter workouts by category, fitness level, equipment, style of music or impact (no-, high-, or low-impact sessions).
Sweat: This is a popular app by Kayla Itsines and has a lot to like, including a water tracker, step counter, meal plans, recipes, and the ability to schedule your workouts to your calendar.
The reason it didn't make it to this list was because it doesn't incorporate the main principles of progressive overload, which ensures progress. Product tester and GGR senior editor Erin Chancer notes, "I don't see any mention of starting weight or what to aim for in terms of progression. You're more or less on your own."
Alo Moves: Similar to Sweat, our product tester enjoyed the overall app experience and the workouts in Alo Moves, but the app lacks progression. Product tester and GGR editor Frieda Johnson says, "This is a fine place to start, but this app is a lot of stand-alone workouts, not full training programs."
Joggo: This running app was not picked for our top workout apps for women because it offers similar GPS tracking features to MapMyFitness and Strava apps but misses the mark because it doesn't sync with third-party apps and devices. GGR tester and certified personal trainer Amanda Capritto says, "Most folks will be better off with the free Couch to 5k app."
How We Picked and Tested the Best Workout Apps for Women
GGR is comprised of fitness industry experts from a variety of different backgrounds, including Olympic weightlifting, CrossFit, endurance training, bodybuilding, powerlifting, and college sports.
Our expert product testers have tried myriad training methods and programs. We understand there is no single answer to training and how you move your body, gain strength, and build muscle is totally up to you.
That said, we used a detailed testing methodology to score 10 different categories on a 1-to-5-star rating. Here is a sample of how we utilized this scoring system:
Ease of use: Low, 1-star scores are given to workout apps with confusing navigation, unclear user interface, or the inability to filter workouts based on specific needs or wants. Apps with high, 5-star scores offer smooth user experience and easy to navigate workouts.
Accountability: When an app doesn't feature any accountability options (not even push notifications), that warrants a low, 1-star testing score. Top scores (4- and 5-star ratings) are reserved for apps that feature coach check-ins (or community board) and ways to schedule your workouts as appointments or set reminders.
Trial length: High, 4- and 5-star scores are given to apps with seven-day trials or longer. Low ratings (1-star) offer no trial at all.
Pricing: Apps with high, 5-star scores are priced at $10 per month or less. The lowest, 1-star rating is reserved for apps over $35 per month.
Instruction: Workout apps without on-screen visual and verbal cues earned low, 1-star ratings from our product testers. High 4- and 5-star ratings provide superior instruction and coaching cues that feel more similar to in-person training than an online workout.
Equipment demands: Low, 1-star ratings are reserved for programs with full gym workouts, no exceptions. Higher 4- and 5-star ratings in this category go to apps that offer at least 70% of the workout library to minimal equipment or bodyweight workouts.
Progressive overload: High ratings go to apps that follow progressive overload principles and will produce strength gains. Low, 1-star scores go to training apps that offer random workouts that don;t encourage tracking progress or recording weights and reps.
Benefits of Workout Apps for Women
Speaking woman-to-woman, I'm going to highlight some the benefits of using a workout app:
Expert Programming
One of the top benefits of using a workout app, in my opinion, is having access to expert programming. Although not all apps are created equal, the ones we've vetted for this roundup offer top-notch programming that provides expert-selected exercises, some degree of variety, progressive overload, and a method to track your progress.
As a certified personal trainer myself, these are all things I want for my own program and my client's programs, too. Using an app helps you take the guesswork out of coming up with your own program or just having general anxiety about not knowing what to do for your workout on any given day.
Value
Workout apps offer an affordable way to get expert programming and guidance on your workouts, with many apps costing under $35 per month. From my experience as a personal trainer, in-person sessions can range from $50 to $150 per session, depending on where you live. And typically, personal trainers will charge you the same hourly rate to write personalized training programs. The training programs I write for clients are typically intended to last anywhere from four to eight weeks.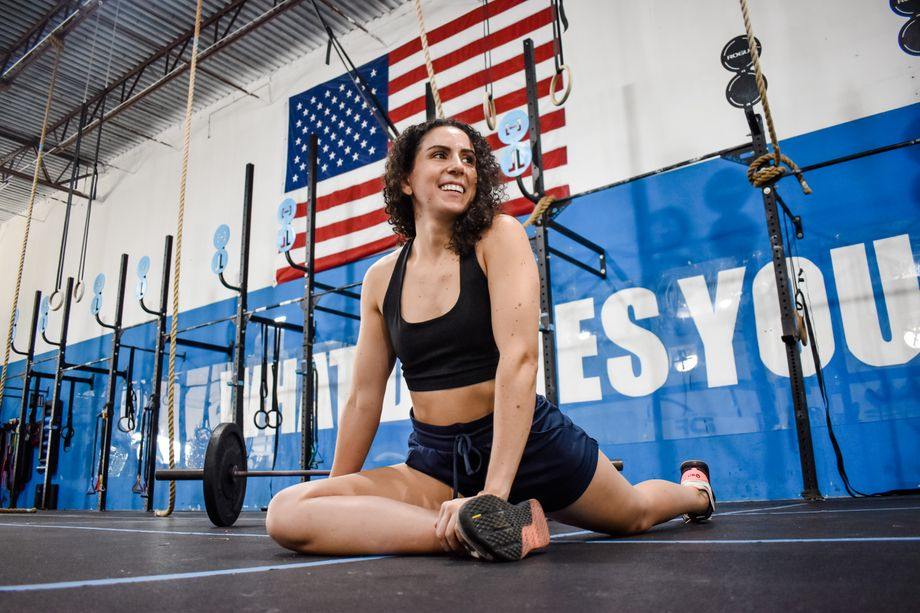 Convenience
We live in a modern world, and women are leading busy lives—workout apps offer more convenience than scheduling in-person training or navigating group class schedules. Plus, women, on average, are responsible for more domestic labor than their male counterparts (on top of careers and family matters), making it even harder to squeeze in a workout.
An app can make things a little easier with a training program and instructor (or instructions) all in one place at your fingertips. Apps can also make it easy to workout anywhere: At home, outdoors, or in a gym.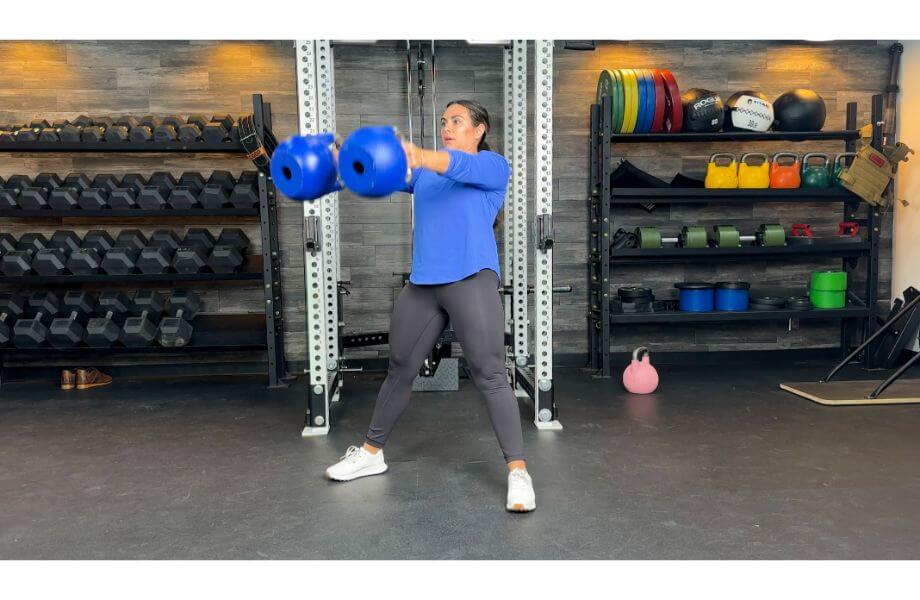 Accountability
While not all apps are the same, one benefit to a high-quality workout app is some level of accountability. This may come in the form of push notifications or scheduling reminders for your workouts. It might also mean community forums or coach check-ins, depending on the app.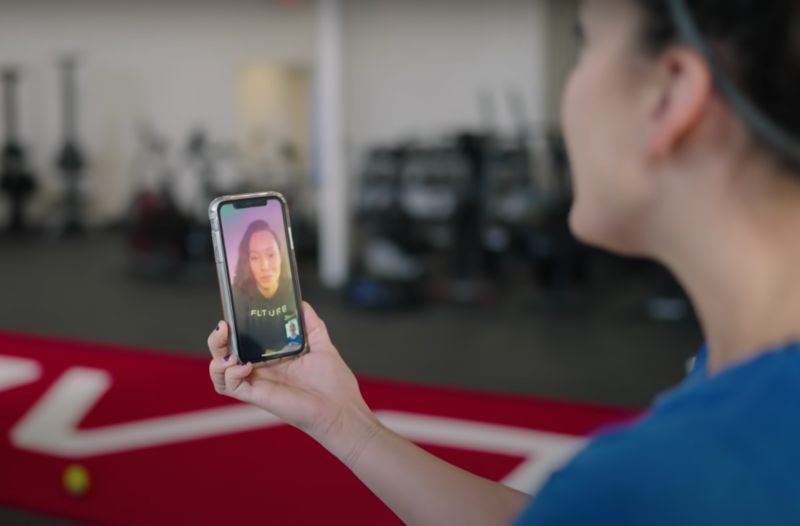 What to Look for in Workout Apps for Women
Ladies, be warned: Pretty-looking apps don't necessarily mean great results.
While there is nothing wrong with pink dumbbells or dainty logos, speaking as a personal trainer, I can assure you that both men and women can train using the same exercises. I believe most folks (regardless of gender) should know how to squat, hinge, push, and pull.
All that to say, be aware that female-specific workout apps might not deliver the results you want. You can download any app you please—just know that it doesn't have to be geared toward women for you to like it and use it. We're a judgment-free zone.
Progressive Overload
If you're looking for a strength training workout app, I urge you to pick one with progression in mind. Random daily workouts or training styles will give you random results.
The principles of progressive overload ensure you progress your training output, but it doesn't mean you have to lift heavier weights every time you train. What it does mean is that a training program should revisit some of the same exercises for a period of time to help you improve your form and get stronger. Challenges should also be put in place to make the movement harder over time. More repetitions, more sets, less rest time, or greater range of motion are some examples.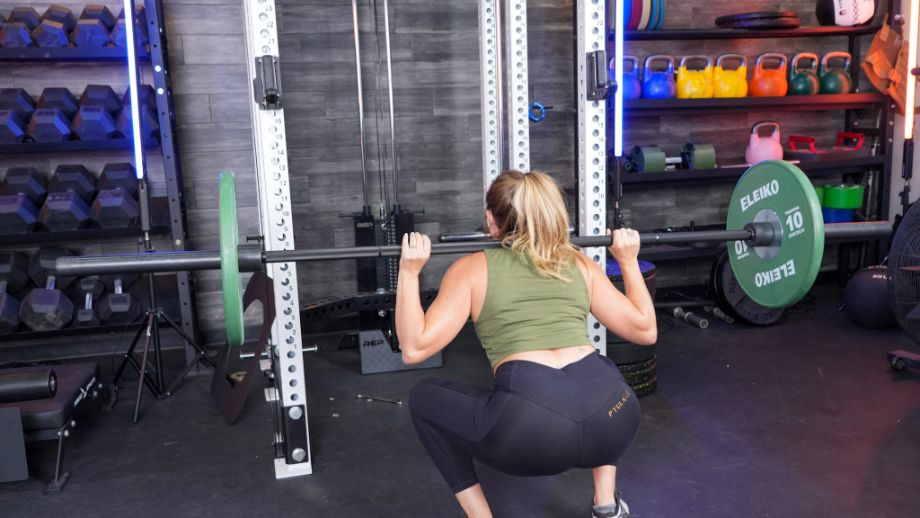 Type of Instruction
The apps featured in this roundup will have one of two styles of instruction: instructor-led workouts or brief video tutorials. Neither option is right or wrong, but you'll want to be sure about which one you prefer before you sign up for a subscription.
I'm personally not a fan of instructor-led sessions and like to rest between sets more than on-screen instructors allow. I also like watching a video tutorial a few times (if needed) before I select a weight and begin the exercise. Although I've been lifting weights for over 10 years, moving through a workout app at my own pace is super important to me.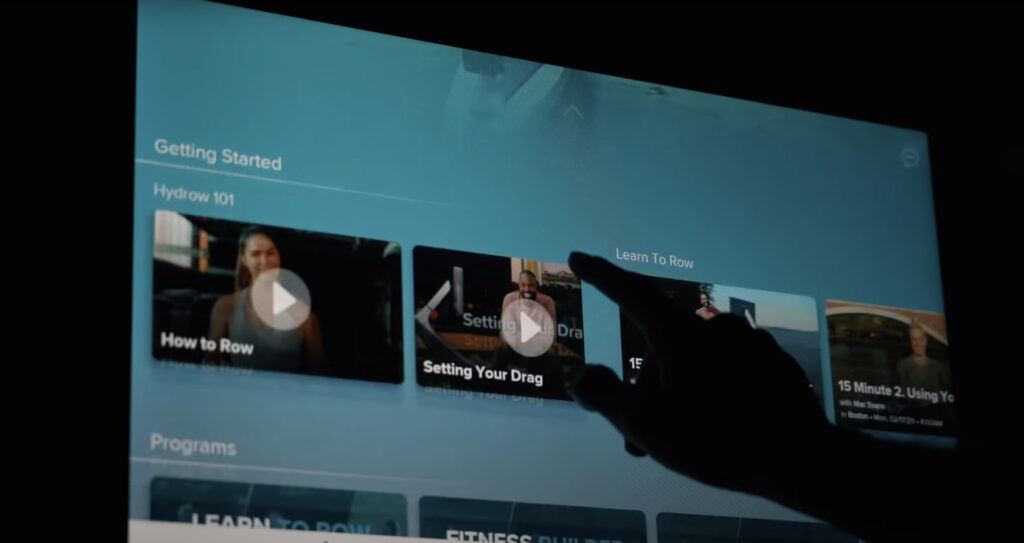 Best Workout App for Women: FAQs
What are the best workout plans for women?
The best workout plan for women is the one she can stick to and enjoys. And believe it or not, in many cases the best workout plans for women feature the same exercises and protocols as the best training plans for men. 
Women who are in prenatal and postnatal seasons of life should give special attention to core strength and proper pelvic floor engagement, but other than that, most workout plans are universal across genders (and age, for that matter).
Are female fitness apps effective?
While there is a case to be made for female-specific training apps (especially for prenatal and postnatal women), in many cases, both men and women can train in the same style and use the same apps. 
Speaking as a certified personal trainer, workout programs for men and women can essentially be the same, with variations in weight used, repetitions performed, range of motion, or amount of time for resting. These factors also greatly depend on one's fitness level more than gender.
Do any workout apps actually work?
For a workout app to actually work, you'll have to utilize it with frequency. The best workout app is the one you want to use and enjoy using on a regular basis. No workout done a few times will amount to much for results. 
However, to make your decision easier, the expert product testers at Garage Gym Reviews have vetted more than 20 different programs to find the best workout app on the market, which includes: 
-Best Workout App Overall: Caliber
-Best Personal Training Workout App: Future 
-Best Workout App for Variety: iFIT 
-Best Free Workout App: Nike Training Club 
-Best Strength Training Workout App: CENTR 
-Best Powerlifting Workout App: JuggernautAI 
-Best Workout for Beginners: Aaptiv 
-Best Progression Workout App: Ladder 
-Best Workout App for Runners: MapMyFitness 
-Best Workout App for Data Tracking: Beyond the Whiteboard 
-Best Workout App for Yoga: Down Dog 
-Best Workout App Instructors: Peloton