We test and review fitness products based on an independent, multi-point methodology. If you use our links to purchase something, we may earn a commission. Read our disclosures.
Find out how you can save money on Reebok, one of the most popular sportswear companies.
Reebok offers some of the best cross-training shoes out there, and as a result they can sometimes charge a bit of a premium for their products. That said, you don't have to wait for the next holiday to come around to snag a deal. We were able to find some Reebok promo codes to help you save money on your next Reebok purchase. If you're looking for last-minute gifts, or just want something special for yourself, here's what you need to know.
Promo Codes for Reebok
Here are five ways you or someone you know can save on Reebok products sitewide:
Sign up for a free membership to Reebok Unlocked for discounts and special perks throughout the year. These discounts and perks get better as you accrue more loyalty points.
Medical and hospital workers, first responders, Military personnel, government employees, teachers, and students can get 40% off their orders.
College students can get a 40% discount with a school email address.
High school students can get a 40% discount with a school email address.
Refer a friend for 20% off your next order (they'll also get 20% off)
How to Apply the Reebok Discount Codes
Step One: If you want to refer a friend, go to Reebok's website and click on "20% off" at the top of the homepage and submit your email address. If you want to join Reebok Unlocked, you can click here.
Step Two: For all other discounts, you'll need to visit this page and click the group that applies to you. You'll then need to verify your information, and Reebok will give you a discount code when you're done with the process.
Step Three: Use the code at checkout to save money.
When Do Reebok Products Go on Sale?
Reebok frequently offers discounts on its products sitewide around major holidays, and we've gone through the trouble of keeping track of such sales:
What We Love About Reebok
Reebok Nanoflex TR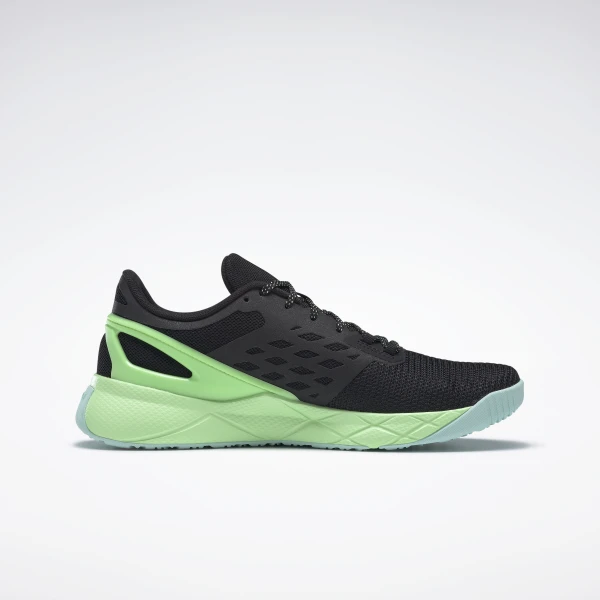 We've tested, reviewed, and recommend many Reebok products, including:
Why Buy From Reebok?