We test and review fitness products based on an independent, multi-point methodology. If you use our links to purchase something, we may earn a commission. Read our disclosures.
The Reebok Speed TR are a cheaper option to the popular Reebok Nano shoes and they look to be a great option.
Reebok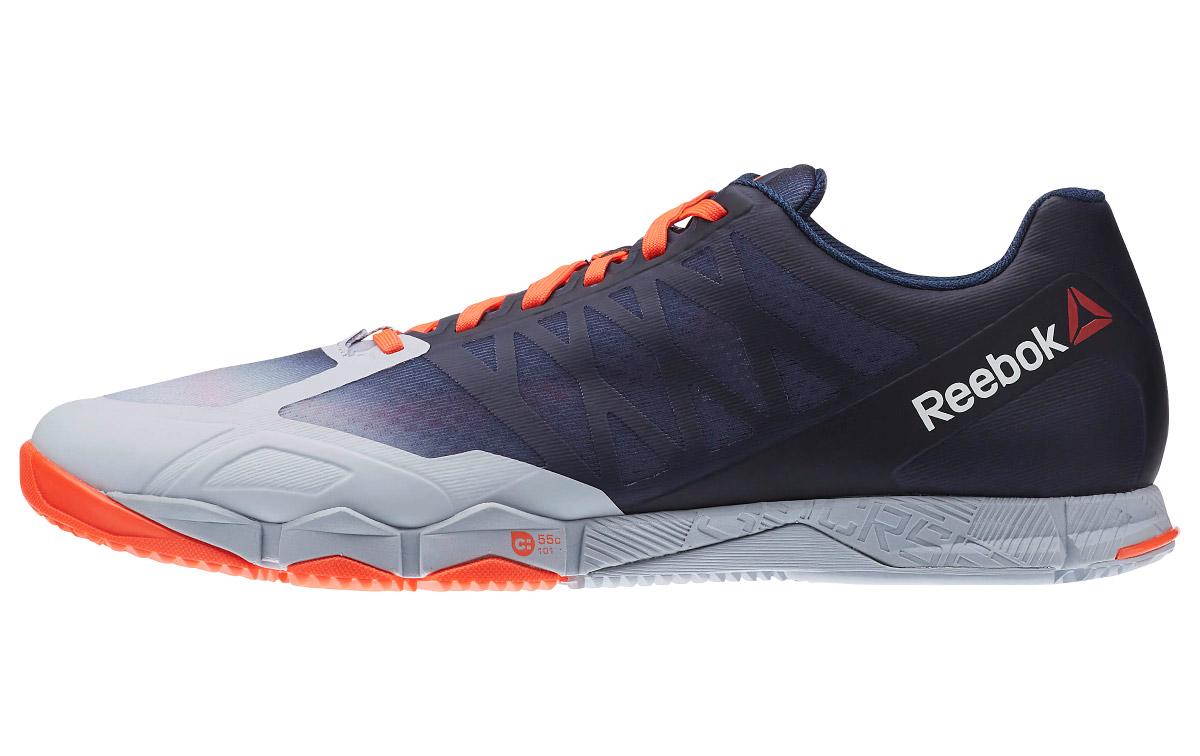 Reebok Speed TR Shoes
From local boxes to the annual CrossFit Games, Reebok has worked directly with leading athletes from around the world to engineer shoes specially equipped for the demands of CrossFit training. The Speed TR 1.0 is a new model designed with any and every WOD in mind. There are flex grooves for weightlifting stability, a breathable mesh upper and anti-friction collar for reduced heat and moisture, and a molded compression midsole for impact resistance and max comfort. Reebok also built in a heel KippingKlip and its patented RopePro carbon rubber to prevent sliding and improve explosiveness.Specifications:Men's CrossFit Athletic Shoe Low-cut design for optimal range of motion Monomesh overlay upper for combo breathability and durability Flared outsole and metasplit flex grooves for stable weightlifting base Compression molded midsole for shock resistance Heat/Sweat resistant collar and tongue KippingKlip heel and RopePro carbon rubber for slide prevention
Reebok has released the Reebok CrossFit Speed TR. This shoe is made for one thing and one thing only, producing as much speed as humanly possible.
One thing about this shoe that has been taken from the new Nike Metcon 1 I believe is having a plastic heel clip to help reduce friction on Handstand Pushups.
Features:
Monomesh and hotmelt overlay upper for breathable, WOD-tackling durability Low-cut design for freedom of motion and quicker transitions
Ultra soft compression molded midsole for mitigating impact shock
Forefoot cradle with flat laces for high-end lateral and medial support
Flared outsole and metasplit flex grooves for a super-stable lifting base
KippingKlip TPU on the back heel allows for a smooth transition up and down the wall for those often programmed HSPUs.
RopePro shank for no-slide, tough protection
Anti-friction collar and tongue lining to reduce moisture and heat build up
Reebok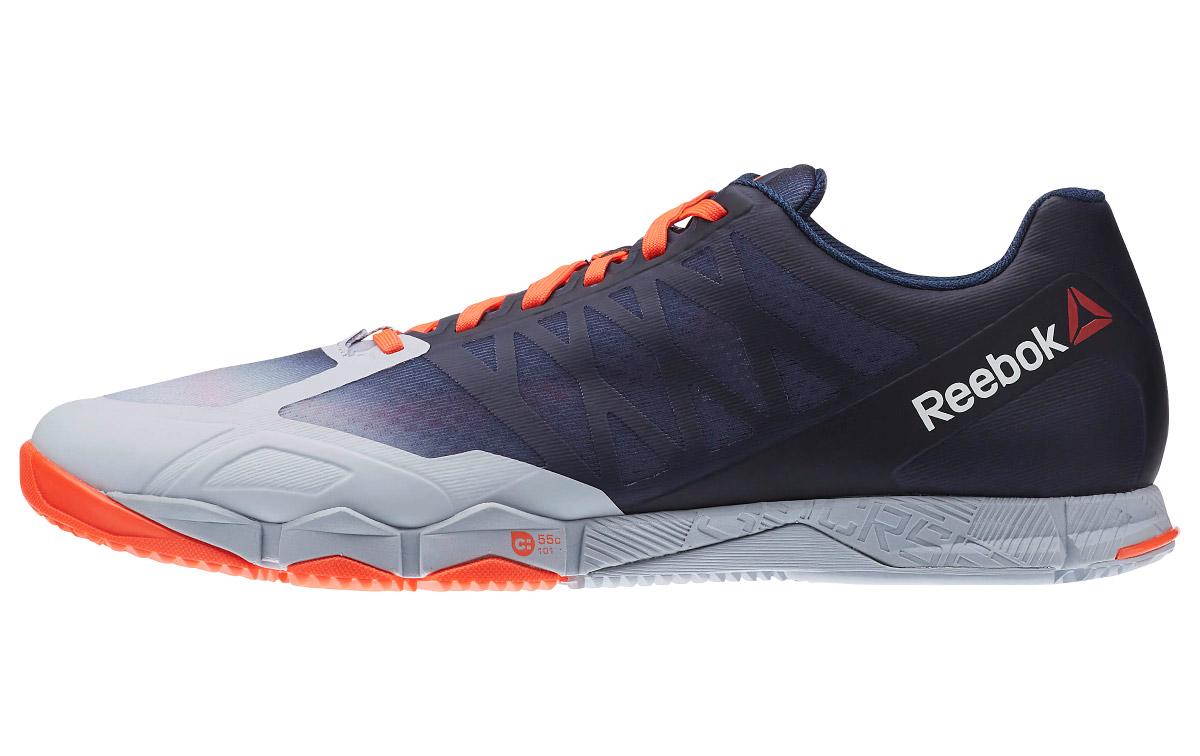 Reebok Speed TR Shoes
From local boxes to the annual CrossFit Games, Reebok has worked directly with leading athletes from around the world to engineer shoes specially equipped for the demands of CrossFit training. The Speed TR 1.0 is a new model designed with any and every WOD in mind. There are flex grooves for weightlifting stability, a breathable mesh upper and anti-friction collar for reduced heat and moisture, and a molded compression midsole for impact resistance and max comfort. Reebok also built in a heel KippingKlip and its patented RopePro carbon rubber to prevent sliding and improve explosiveness.Specifications:Men's CrossFit Athletic Shoe Low-cut design for optimal range of motion Monomesh overlay upper for combo breathability and durability Flared outsole and metasplit flex grooves for stable weightlifting base Compression molded midsole for shock resistance Heat/Sweat resistant collar and tongue KippingKlip heel and RopePro carbon rubber for slide prevention