We test and review fitness products based on an independent, multi-point methodology. If you use our links to purchase something, we may earn a commission. Read our disclosures.
Weight loss is hard: There's no getting around that. When diet and exercise feel fruitless, people turn to popular weight loss supplements, including prescription medications. Unfortunately, many weight loss products are questionable at best and downright dangerous at worst. We encourage consumers to be skeptical of any product that promises quick fat loss or an increased metabolic rate.
As a certified personal trainer and certified sports nutrition coach, clients often come to me wanting to lose weight and inquiring about fat burners and appetite suppressants. My job is to gently steer them toward safer, scientifically-supported products and refer them to a registered dietitian for personalized nutrition advice.
Speaking of registered dietitians, I consulted with Destini Moody, RD, who has years of experience in dietetics, to help me create this guide to the best weight loss supplements (that are actually safe and good for you).
RELATED: Best Weight Loss Programs
Medical disclaimer: This article is intended for educational and informational purposes only. It is not intended as a substitute for medical advice. For health advice, contact a licensed healthcare provider. GGR also recommends choosing a product that has been third-party tested for quality.
Best Weight Loss Supplements
A Word on Weight Loss Supplements
If you run a Google search for "best weight loss supplements," the majority of web pages Google serves up will look a lot different from this one. Most guides to the best weight loss supplements are actually guides to the best weight loss pills, meaning fat burners, appetite suppressants, and various other diet pills that claim to "boost metabolism," "burn stubborn body fat," or "enhance thermogenesis."
The problem is, no such supplements are FDA-approved for over-the-counter or even prescription use—if you didn't know, the FDA doesn't actually approve any dietary supplements. According to the Dietary Supplements Health and Education Act of 19941 (DSHEA), officials can only take action once a supplement is on store shelves, so it's up to the manufacturer to ensure their products are safe. And proclaimed belly fat-burning diet pills can be really dangerous.
In fact, according to a 2012 systematic literature review in the Journal of Medical Toxicology2, 11 popular weight loss products are associated with adverse side effects ranging from mildly uncomfortable to severe and requiring medical attention. Some of those have since been removed from the market by the FDA.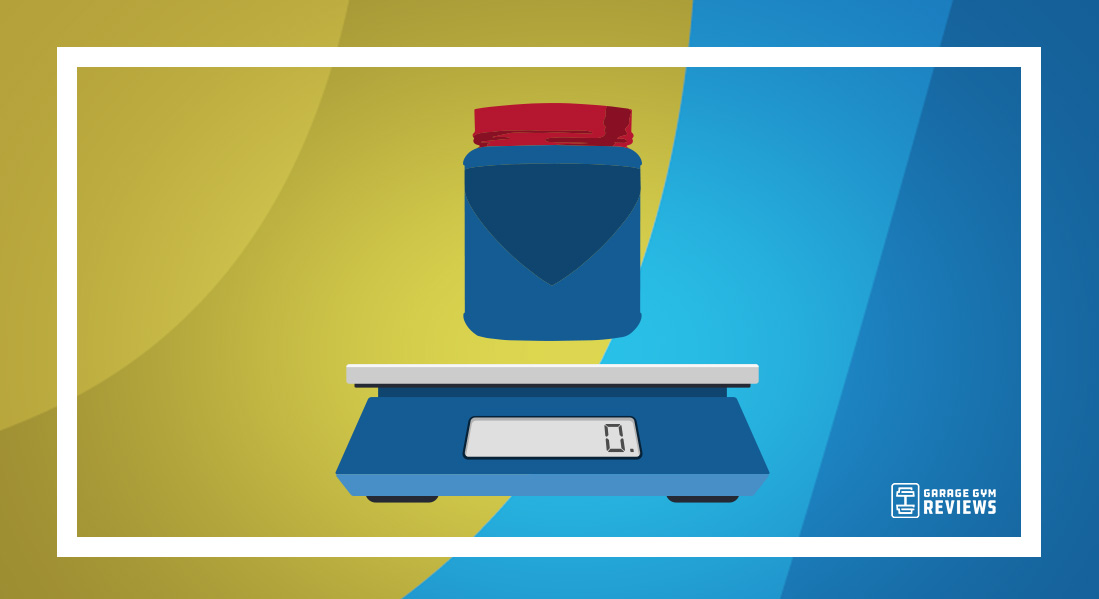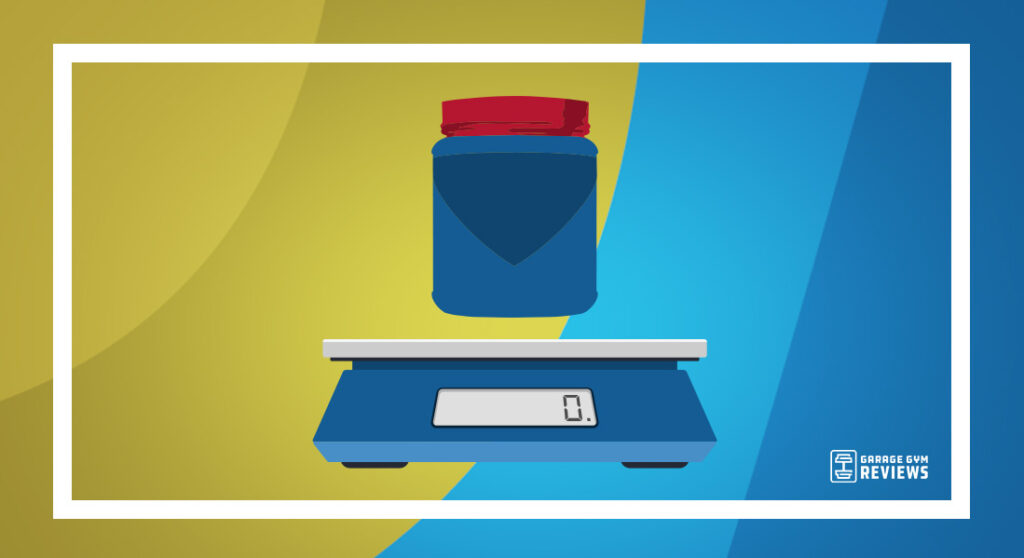 So, the "best diet pill" doesn't really exist. We don't and won't recommend them to our readers due to safety concerns.
However, there are many products that can serve as effective weight loss supplements when taken in conjunction with a healthy diet and exercise program.
RELATED: High-Protein Foods List for Weight Loss
The best diet supplements are not the popular weight loss pills that promise to help you lose weight fast or act as a thermogenic fat burner (or off-market prescription weight loss drugs). The best products to help you achieve weight loss goals are primarily nutrients that you need in your daily diet.
The supplements we recommend in this guide can provide a host of health benefits other than weight loss, too. By filling nutritional gaps in your diet and resolving any nutrient deficiencies you may have as a result of low calorie intake, you may well see your energy levels and overall wellness improve.
Best Daily Weight Loss Supplement: Multivitamin
Good for: Anyone who is trying to lose weight, to fill nutritional gaps and avoid deficiencies
Losing weight requires consuming fewer calories than you burn: That is the fundamental principle of weight loss. When you eat fewer calories, you eat less food in general, and less food equals fewer nutrients.
A multivitamin can help ensure you're getting key vitamins and minerals while you are reducing your food intake through diet, says registered dietitian Destini Moody—and in doing so, act as a first line of defense against common symptoms that make it tough to make healthy choices.
Being deficient in certain nutrients can cause symptoms such as low energy, brain fog, physical fatigue, poor sleep, and low or swinging moods. I probably don't need to tell you that being tired and in a bad mood makes it really, really hard to make healthy food choices (let alone get a workout in).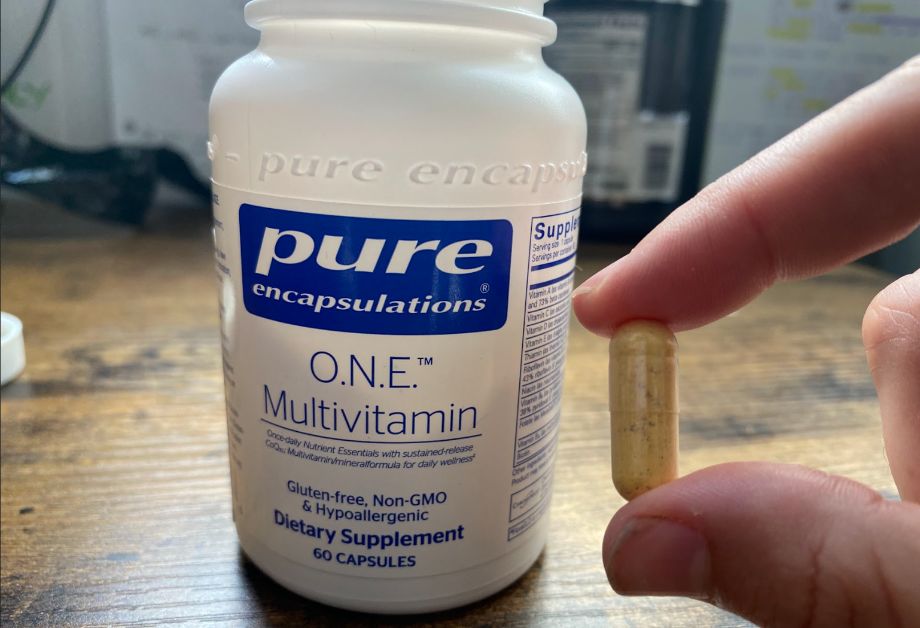 So, if you're trying to lose weight and you're battling any of the above symptoms, Destini and I first recommend trying a multivitamin to see if that closes any nutrient gaps in your diet. Feeling positive effects from supplements takes some time, so stay consistent with your daily multivitamin for a few weeks before jumping ship.
If you don't notice any improvement after several weeks to a few months of taking a multivitamin, consult your healthcare provider as there may be an underlying health condition that needs resolving.
Ready to start taking a multivitamin? We have dietitian-verified guides to the best multivitamins for women and the best multivitamins for men.
Best-Tasting Weight Loss Supplement: Whey Protein Powder
Good for: Weight loss warriors looking for a tasty supplement that also helps with appetite control and metabolism support
You may be thinking, "Surely something with calories can't help me lose weight." And you'd have a good point about the calories, but what matters is your total daily calorie intake compared to your daily calorie expenditure. You won't experience weight gain as long as you expend more than you consume, and whey protein deserves an allotment of those daily calories for its many benefits.
Whey protein can help you lose weight in two primary ways: Protein in general is known to increase satiety, or the feeling of fullness (something we want when we are trying to lose weight), and it is critical for muscle growth.
RELATED: How Much Protein Should I Eat to Lose Weight?
What does muscle growth have to do with weight loss? Well, "Having a whey protein shake after a workout can help build and maintain muscle mass, which plays a role in keeping the metabolism from slowing down," says registered dietitian Destini Moody.
(Lots of) science supports this.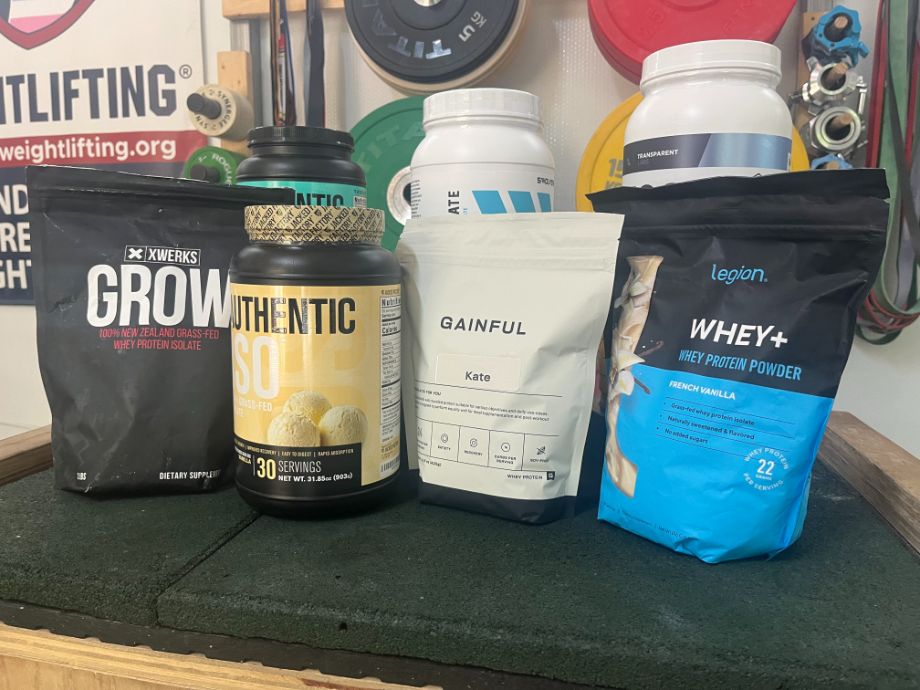 In a 2022 systematic review and meta-analysis3, researchers concluded that increasing protein intake can result in increased lower-body muscle mass and strength. A 2015 systematic review in the journal Sports Medicine4 reported that supplemental protein (that is, protein shakes) was shown to increase muscle mass in conjunction with resistance training.
One 2008 study in the journal Nutrition & Metabolism5 even found that a whey protein shake was effective at reducing stored fat cells in overweight individuals while sparing muscle mass. This is hugely important because losing muscle can negatively impact your metabolism in the long run. It's important to note that the protein supplement was part of a protocol involving a deficit of 500 calories per day. Protein is not a magic supplement, but it has a lot of merit.
Ultimately, the important thing is getting enough protein (see how much protein you need), whether that comes entirely in the form of whole foods or you need a supplement to get you there. If you do, check out our guide to the best whey protein powder.
Best Vegan Supplement for Weight Loss: Vegan Protein Powder
Good for: Individuals who don't consume dairy products and want the weight control benefits of protein powder
For vegan, vegetarian, and lactose-intolerant people on a weight loss journey, vegan protein powder could be just what you need to reduce or manage your body weight. Vegan protein is still protein, and it comes with the same benefits as whey protein, so long as all nine essential amino acids are present in the blend.
Even better, many vegan protein powders are made with mostly (or entirely) natural ingredients, making it a wonderful option for individuals prioritizing their overall wellbeing. Vegan protein powder is often fortified with vitamins and minerals, too, which can help close nutrient gaps that you might experience from a lower-calorie diet.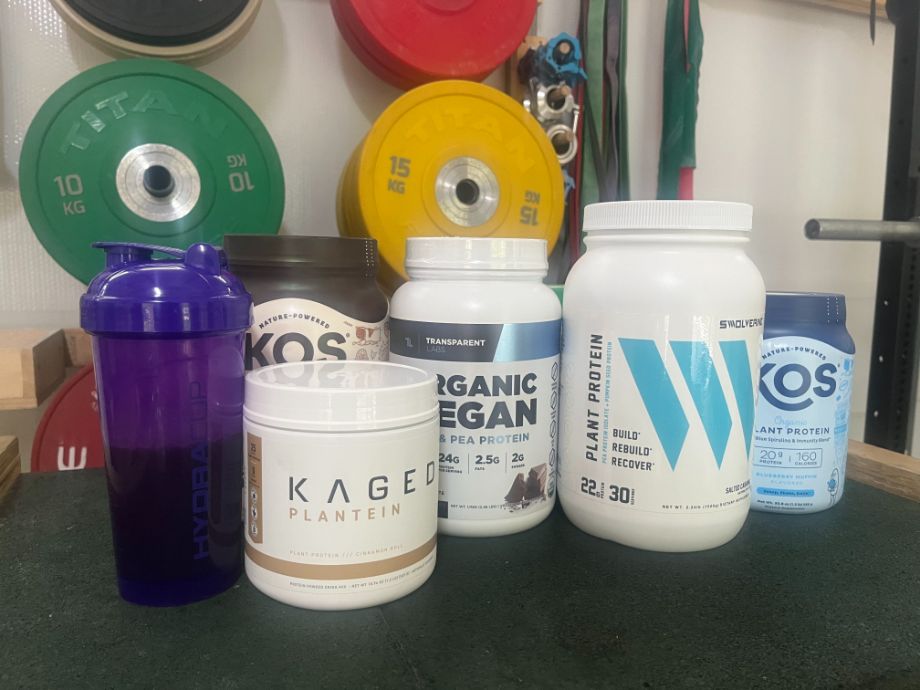 Vegan protein powder sometimes contains more carbs than whey protein powder, but again, as long as you remain in your calorie deficit, it won't pose a problem for weight loss.
A 2021 literature review in the journal Nutrients6 reported that multiple studies show that, in people who exercise, plant-based proteins "stimulate similar adaptations as seen with animal protein sources," meaning lean mass growth and preservation. So again, protein can help keep your metabolism humming along as you lose fat mass.
See our guide to the best vegan protein powder for our top picks.
Best Simple Weight Loss Supplement: Fiber
Good for: Staving off food cravings and feelings of hunger
Yet another supplement that helps with appetite control, dietary fiber is a critically important nutrient in general (and one that most people don't get enough of).
Fiber is a type of carbohydrate that your body cannot digest. It might sound weird to consume something you can't digest, but fiber is actually really important for the health of your digestive system.
There are soluble fibers (can dissolve in water) and insoluble fibers (cannot dissolve in water). The former is what you want if you're trying to lose weight, says registered dietitian Destini Moody, while the latter mostly serves to add bulk to stool and move things along in the gastrointestinal tract.
Soluble fiber can help you lose weight in two main ways:
The recommended daily intake for fiber is 25 grams per day for women and 30 for men. If you're not currently consuming this much fiber, a fiber supplement may work as an effective weight loss aid for you.
As for what type of fiber supplement to choose, research10 suggests that glucomannan, a viscous fiber extract from konjac plant root, is more effective than other types of fiber supplements (including guar gum11 and psyllium12) for weight loss. Glucomannan is in many popular weight loss pills, including Leanbean and Trimtone.
Nopal fiber13 from cactus plants is another type thought to induce weight loss; it binds to dietary fat, causing more fats to be excreted as waste. However, more research is needed to determine the efficacy and safety of this fiber supplement.
Fiber is important for more than weight loss, though, so it's not a bad idea to supplement regardless if you are not currently meeting the recommended intake. For ideas, take a look at our guide to the best fiber supplements.
Best Weight Loss Supplement for Gut Health: Probiotic
Good for: A healthy microbiome and weight management support
Looking for an effective weight loss pill? Try a probiotic.
Many studies show probiotics to be efficacious at promoting weight loss. In a 2010 trial14, researchers concluded that probiotic supplementation reduced abdominal fat by an average of 4.6% from baseline across all participants.
In a 2013 trial15, participants who took a synbiotic capsule (prebiotic and probiotic together) lost significantly more body mass than the placebo group. The participants who took the synbiotic also experienced other health benefits, including lowered cholesterol.
Registered dietitian Destini Moody says that Lactobacillus and Bifidobacterium strains have been shown to be most effective for weight management, with L. gasseri being the most effective. Sure enough, a 2021 review16 in the journal Nutrients concluded exactly that. (By the way, that review looks at 23 separate studies that show how probiotics aid weight loss).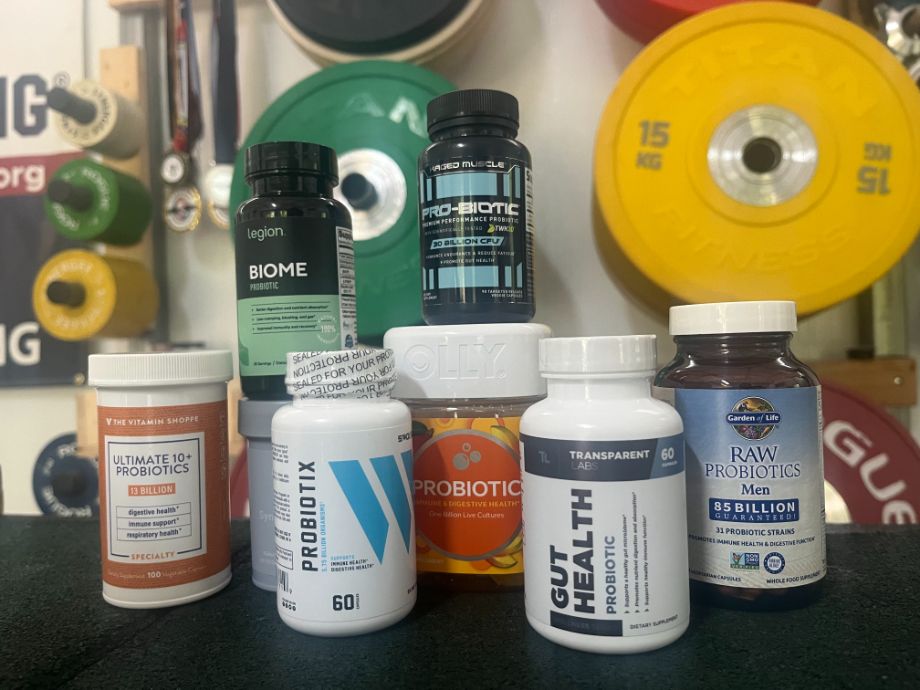 Again, I want to point out that a probiotic is much more than a weight loss aid. Taking one consistently at an effective dosage (2 to 20-plus billion CFUs) also has potential to improve your overall health.
A healthy microbiome strengthens the immune system, and poor microbiome environments have been linked to17 chronic diseases including diabetes, metabolic syndrome, and cardiovascular disease. On the flip side, a healthy gut is linked to a lower incidence of such conditions. A thriving microbiome is even thought to combat mental health disorders like anxiety and depression, according to research in Frontiers in Microbiology18.
Need a probiotic? We have a guide to the best probiotics to support your health.
Best Weight Loss Supplement for Appetite Control: Casein Protein Powder
Good for: Keeping hunger at bay between meals and overnight
Losing weight is hard no matter what, but it can be even more difficult for those who struggle with snacking. A handful of this and a pinch of that can quickly add up and take you out of your calorie deficit.
Enter: casein protein, nature's appetite suppressant. Casein is the slow-digesting sibling of whey protein; it's made of the curds from milk separation as opposed to the liquid that whey is formed from.
As such, casein protein digests more slowly than whey, says registered dietitian Destini Moody. "This is something that would be great between meals and even better to have when nighttime cravings start," she says. "Not only can it prevent those evening munchies, but we also know casein before bed is very effective at better recovery and reduced muscle soreness in those who engage in resistance training."
A 2020 clinical trial published in the Journal of Obesity & Metabolic Syndrome19 concluded that a high-protein diet "is an effective and safe tool for weight reduction that can prevent obesity and obesity-related diseases."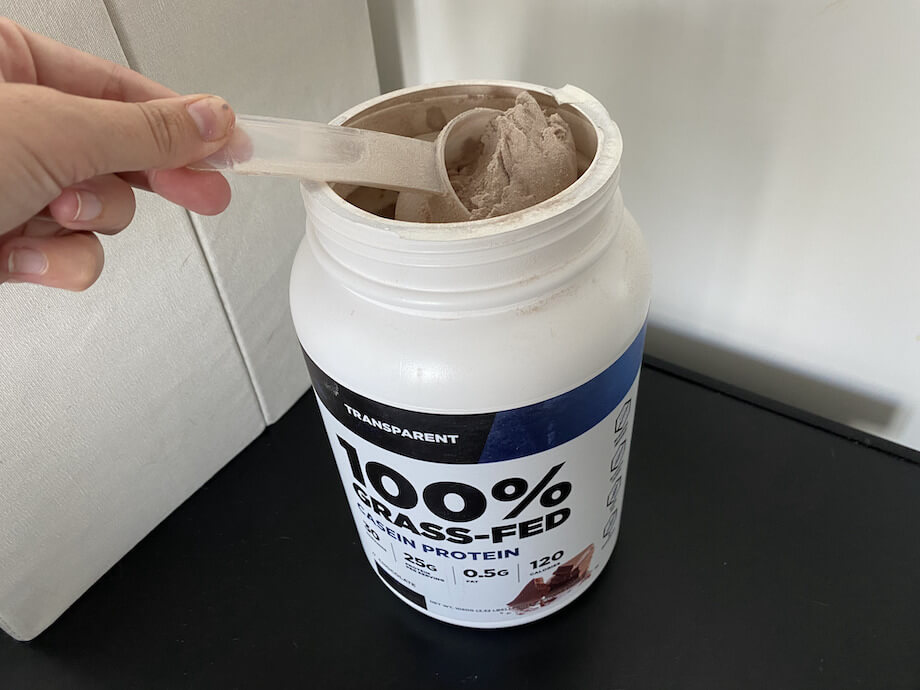 A 2015 review in the American Journal of Clinical Nutrition20 concluded that consuming 25 to 30 grams of protein at each meal may improve appetite control and body weight management, as well as cardiometabolic disease risk factors such as high blood pressure.
A 2021 systematic review in the journal Nutrients21 posited that protein could be a key factor in weight management and concluded that "diets rich in protein would seem to have a moderate beneficial effect on body weight management."
The above is just a sampling of available research on how protein can assist with weight loss.
Casein provides the same benefits as whey in terms of lean mass maintenance, too, Destini says. That means if you take both—say whey post-workout and casein before bed—you're getting a double dose of the good stuff. See our picks for the best casein protein.
Best Nighttime Weight Loss Supplement: Magnesium
Good for: People who struggle with food cravings and/or hunger due to poor sleep
Magnesium22 is a mineral involved in more than 600 enzyme reactions23 in the body—that should tell you how crucial it is for your body's engines to keep running smoothly. In particular, magnesium is very important for sleep health.
A 2023 systematic review of studies24 concluded that there's an inverse relationship between magnesium status (deficiency present or not) and indicators of sleep quality, including daytime sleepiness, sleep duration, and falling asleep during the day.
Meaning, better magnesium status was associated with fewer indicators of poor sleep. The review reported that the current body of trial evidence is conflicting, but that there is an "association between dietary magnesium and sleep patterns."
Another review, published April 2021 in the journal Complementary Medicine & Therapies25, specifically looked at magnesium as a sleep aid intervention in older adults with insomnia. According to the published results, total sleep time improved by about 16 minutes in the magnesium supplementation group.
What these reviews tell us is that there's a relationship between magnesium and good sleep, and being deficient may harm sleep quality and duration. Why does this matter? Because not getting enough good sleep can dramatically impact your food choices, says registered dietitian Destini Moody.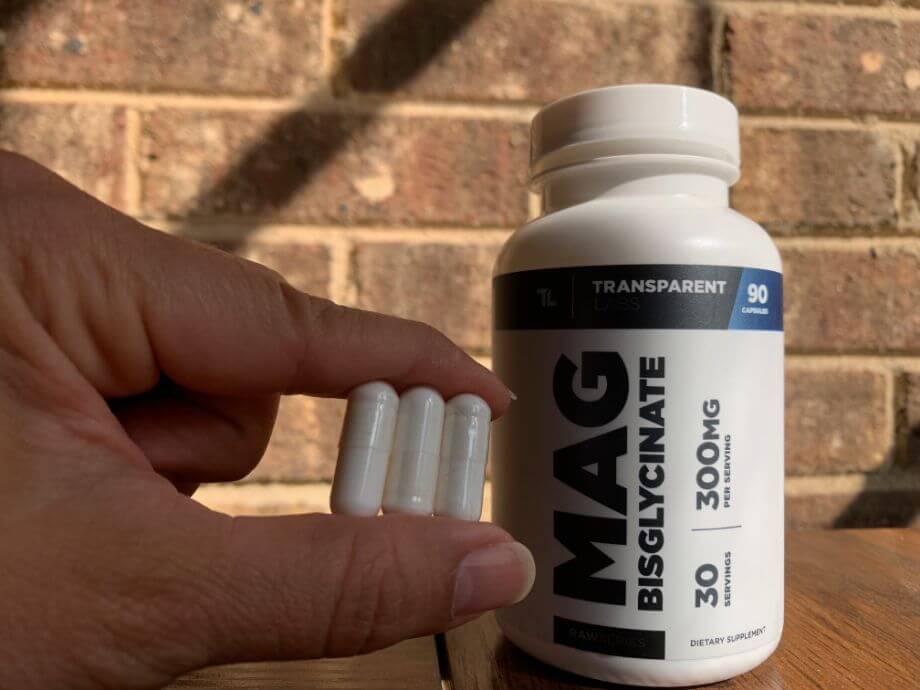 "It's been well established through science that sleep deprivation is associated with poorer food choices," she says, as well as "increased levels of our hunger hormone ghrelin and increased levels of cortisol, which is associated with more fat storage."
A 2022 literature review26 in Cureus describes a "bidirectional relationship" between sleep and body weight. "Short sleepers often make poor nutritional choices and have higher caloric intakes compared to people who sleep greater than seven hours a night," the authors wrote. People who sleep less than seven hours per night "consume a less diverse selection of foods with lower protein and fiber intake than those sleeping longer."
Additionally, the review reports data from intervention studies that suggests sleep deprivation can lead to more snacking behavior, especially if sleep restriction is recurrent (multiple nights in a row).
So we know that poor sleep can mean poor food choices; magnesium may help improve sleep; and magnesium is important for many other body functions. Magnesium supplements are generally recognized as safe, so it's worth a shot (first talk to your doctor if you have any health conditions). See the best magnesium supplements.
You may also consider a ZMA supplement, which includes magnesium with the addition of zinc for a potentially more potent effect on sleep.
Best Weight Loss Supplement for Plant-Based Dieters: Vitamin B12
Good for: Individuals who do not eat animal-derived foods
Vitamin B12 is a nutrient required for making blood cells and it can only be obtained from animal foods, says registered dietitian Destini Moody. Many Americans are deficient in this vitamin, which is also known as cobalamin, she says.
According to the Cleveland Clinic27, deficiency in vitamin B12 can bring about symptoms such as intense fatigue, feeling very weak, feelings of depression and irritability, and gastrointestinal problems like nausea and diarrhea. B12 deficiency may also bring about low appetite and weight loss, but not in a healthy way.
Because deficiency can impact your mood and energy levels, it can affect your weight loss efforts, Destini says.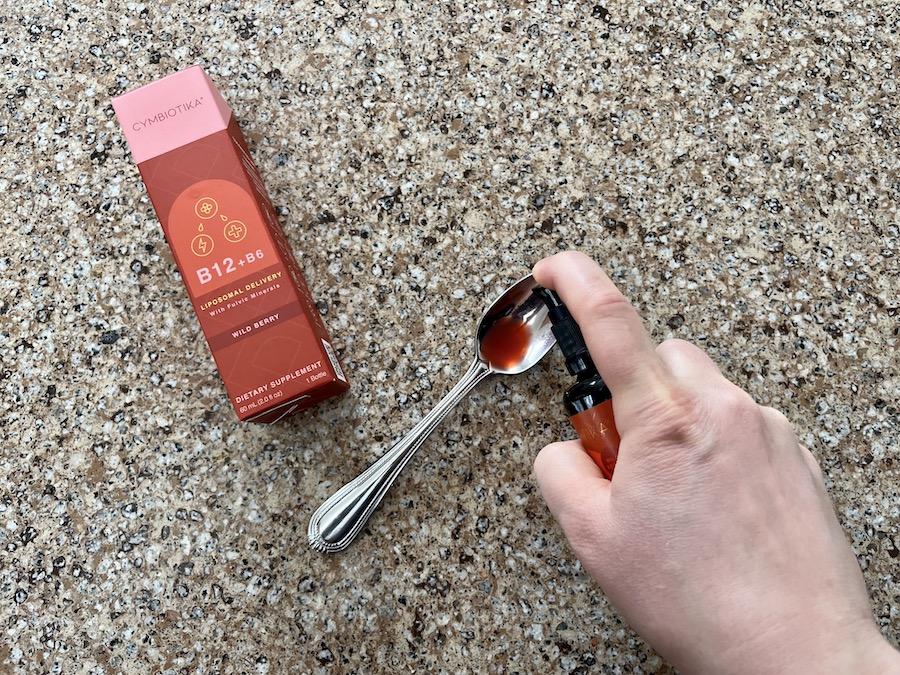 The U.S. Office of Dietary Supplements28 classifies vegetarians as a group of people who are susceptible to vitamin B12 deficiency, along with older adults, infants of vegan women, people with pernicious anemia, and those who have gastrointestinal health conditions or have had gastrointestinal surgery.
If you suspect you are deficient in B12, ask your doctor for a blood test to check your levels. If it's warranted to take a supplement, we have a guide to the best B12 supplements. Additionally, many plant foods, such as cereals and breads, are fortified with vitamin B12 today, so one option is to buy such foods at the store.
Registered dietitian Ashley Kitchens, MPH, reminds us that, as with all vitamins and minerals, toxicity is a possibility, although it's "almost unheard of29" with vitamin B12. In fact, no tolerable upper limit has been set for B12 because of the low level of toxicity. Still, Kitchens says to be aware of your intake, especially if you take prescription medications with potential B12 interactions30.
Best Weight Loss Supplement for Women: Iron
Good for: People, especially biological females of menstruating age, who are deficient in iron and/or exercise a lot
Iron is perhaps one of the most important nutrients for active women who are looking to lose weight, says registered dietitian Destini Moody, especially if they adhere to a plant-based diet. (Plant-based diets are typically low in iron, especially when compared to omnivorous diets.)
Iron deficiency31 can cause many unfavorable symptoms, including weakness, extreme fatigue, headaches, and shortness of breath. Such symptoms naturally impact your day-to-day choices; it's hard to make healthy choices when you don't feel good.
Additionally, iron is extremely important for exercise performance, according to research in the American Journal of Clinical Nutrition32. This mineral carries and delivers oxygen to cells all over the body, and if your exercising muscles can't get enough oxygen, your exercise performance will suffer, which may impact your weight loss results.
One important note: Iron supplementation is only recommended for those who are deficient. If you suspect you have iron deficiency, talk to your healthcare provider.
As registered dietitian Sydney Lappe wrote in our guide to the best iron supplements, "Taking an iron supplement is good (and necessary) for those who need to restore their iron levels, which is especially important for kids, menstruating and pregnant women, and others who might be experiencing blood loss for whatever reason.
"However, too much iron can be dangerous and even fatal, so it's critical to verify if you actually need to take an iron supplement before starting one," Sydney emphasizes.
Best Weight Loss Supplement to Use When Working Out: Caffeine
Good for: An energy boost and burning more calories at the gym
Coffee is often considered a natural metabolism booster. While the jury is still out on that, we do think caffeine can play a role in a healthy weight loss plan.
Specifically, we recommend downing a bit of caffeine before a workout. Caffeine, a well-known performance enhancer, is found in most pre-workout supplements for a reason. It can significantly boost energy levels depending on the amount and your tolerance to the substance.
As such, you may be able to put forth more intense efforts in the gym and work out for longer before tapping out. This logically equates to greater calorie burn, which can increase your calorie deficit for the day.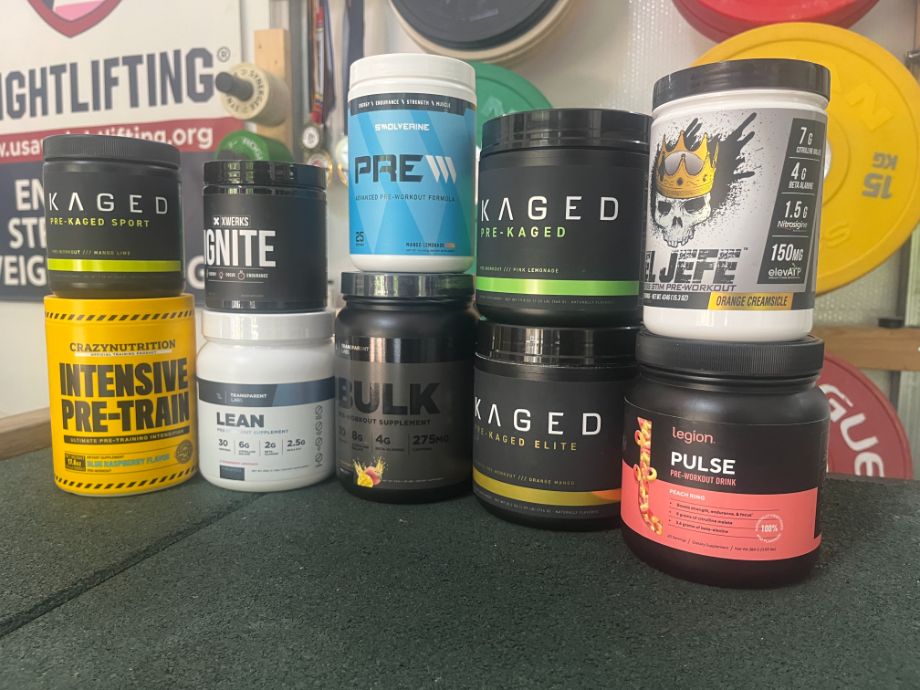 A good pre-workout supplement is our recommendation, since pre-workouts also contain other ingredients that can enhance workout performance and intensity. However, if that's not your thing, you can also find capsules with caffeine from various sources, including green tea extract and/or green coffee bean extract, as well as caffeine anhydrous.
For those who are sensitive to caffeine, it's best to start with small doses. For reference, a brewed cup of coffee has about 40 to 150 milligrams33 of caffeine depending on the brew strength.
Caffeine in very high doses can be dangerous. Complications include nausea, nervousness and anxiety, jittery feelings, and gastrointestinal distress. In severe cases, too much caffeine can cause abnormally high heart rate and seizures. The FDA34 recommends limiting intake to 400 milligrams per day.
New to pre-workout? Try one of the best pre-workouts for beginners.
Other Weight Loss Supplements to Consider
Some additional nutrients may help certain individuals with weight loss. Those are iodine and vitamin D, according to registered dietitian Destini Moody.
Iodine
Iodine35 is a mineral needed by the body for several purposes, but primarily the synthesis of thyroid hormones T3 (triiodothyronine) and T4 (thyroxine). According to Destini, low iodine results in low thyroid hormone levels and impaired thyroid function, which often leads to struggles with slow metabolism and weight management.
In the United States, most people get their iodine from iodized salt, but it's available as a supplement in isolation, too. Iodine toxicity is rare36, but it can happen, so be sure not to surpass the adult tolerable upper intake level of 1,100 micrograms (or 1.1. milligrams). The tolerable upper intake level represents the max amount of a substance that can be consumed before adverse effects occur.
Vitamin D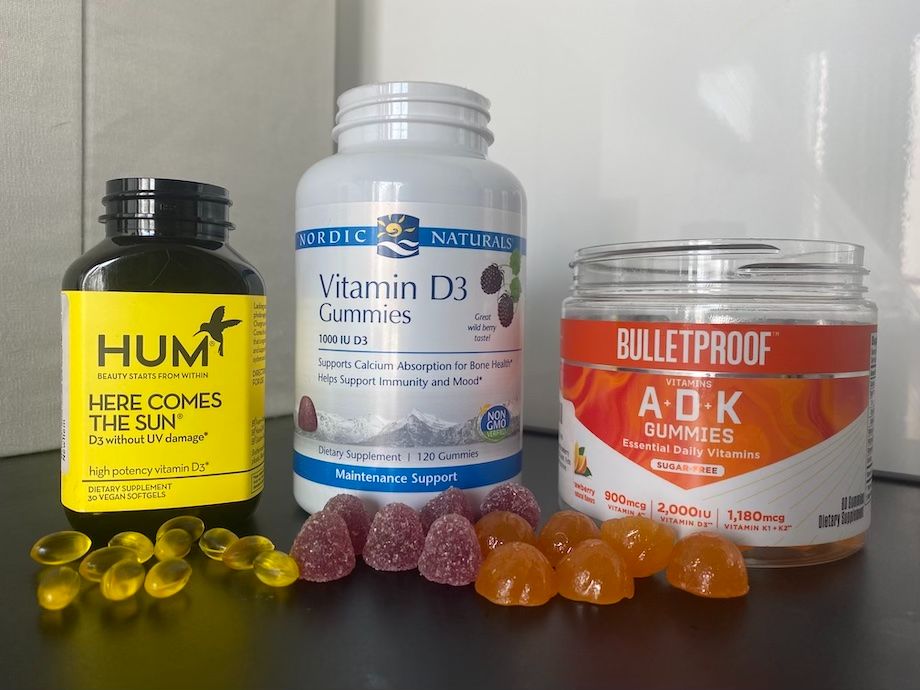 Like vitamin B12, magnesium, and iron, vitamin D has profound effects on your health and mood. Being deficient in vitamin D may result in fatigue, muscle weakness or muscle aches, and mood changes, including depressive moods, according to the Cleveland Clinic37.
Vitamin D also plays a role in sleep regulation38, and as we discussed with magnesium, poor sleep is associated with increased calorie intake, snacking, and less healthy food choices.
Because vitamin D is a fat-soluble vitamin, it can accumulate in your body, and the risk of toxicity39 is higher than with water-soluble vitamins your body can excrete through urine. The recommended daily intake40 for vitamin D for adults is 600 international units (IU) or 15 micrograms (mcg).
Weight Loss Supplements To Avoid (And Why)
As a general rule, we don't recommend fat burners, appetite suppressants, or off-label use of prescription medications for weight loss. In collaboration with registered dietitian Destini Moody, along with two medical professionals in my family (my mom, Kerri Kittrell, nurse practitioner, and my stepfather, Dr. Jimmy Kittrell, internal medicine physician), we put together a complete guide to weight loss pills that don't work. We summarize that guide here.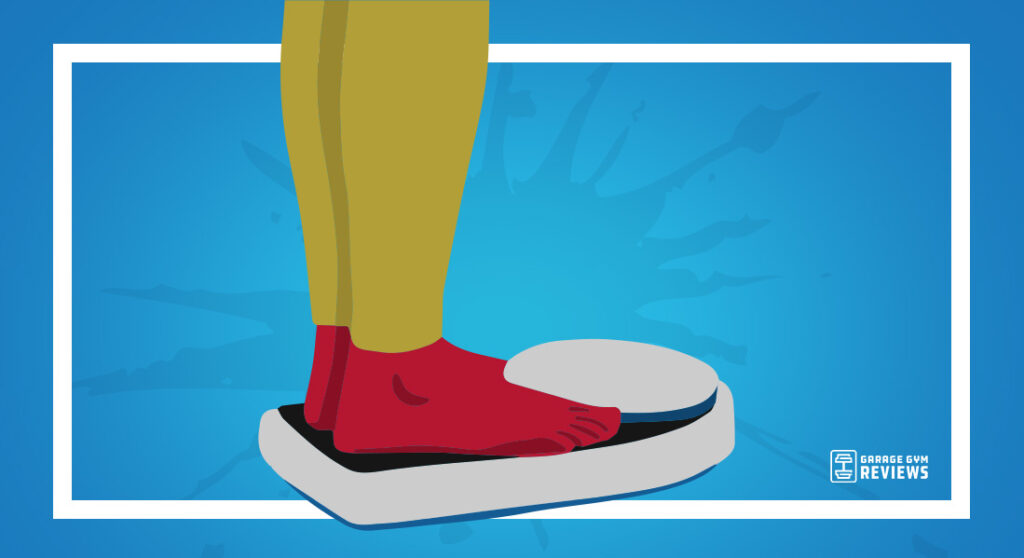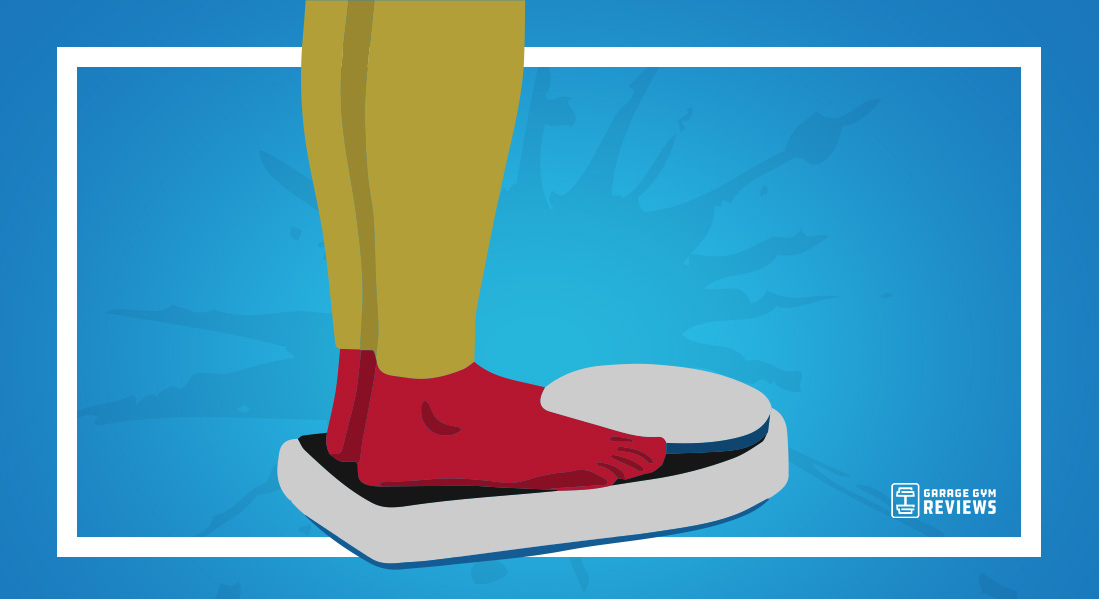 In short, supplements and drugs we do not recommend include:
Off-label use of any prescription weight loss pills, including glucagon-like peptide 1 (GLP-1) receptor agonists such as generic semaglutide, Ozempic, Wegovy, and Rybelsus; orlistat (Xenical), phentermine and topiramate (Qysmius); human chorionic gonadotropin (HCG) hormone; ipecac; and naltrexone and bupropion (Contrave).
Substances banned for use in dietary supplements and medications, including clenbuterol, ma huang/ephedra, phenylpropanolamine, and dinitrophenol.
Over-the-counter medications that can be abused for weight loss and cause problems such as altered electrolyte levels, including laxatives and diuretics.
Fat burners and appetite suppressants that aren't proven to substantially affect weight and have potential adverse health effects, including capsaicin (active ingredient in Capsimax powder, usually derived from cayenne pepper); a-LACYS RESET (active ingredient in PhenQ, a combo of cysteine and alpha-lipoic acid); Garcinia cambogia/hydroxycitric acid (former active ingredient in Hydroxycut); yohimbe extract, which is banned in several countries; carb blockers; and substances that alter fat metabolism
Supplements that aren't proven to substantially affect weight and have minor side effects (and probably are a waste of money for weight loss purposes), including the amino acids L-theanine and L-carnitine; conjugated linoleic acid (CLA), a fatty acid; turmeric; piperine; beta-hydroxybutyrate (BHB) and other ketones; antioxidant supplements; chromium picolinate; and chlorogenic acid
How We Chose the Best Weight Loss Supplements
With input from registered dietitians, we chose our recommended supplements by focusing on nutrients with a proven history of efficacy and safety. Our recommendations are nutrients you need in your day-to-day life—not just for weight loss, but for your health. We also personally tried the supplements we recommend in this article.
Our focus is helping our readers lose weight effectively, safely, and for the long term. No, it's not as sexy as "shedding pounds" and "melting fat." But it keeps you safe and sets you up for a lifetime of success rather than yo-yo weight loss and regain.
This is not to say that all weight loss products are inherently bad. The problem is that there's a long and consistent history of mislabeling in the weight loss industry—what you see is not always what you get.
When to Talk to a Doctor
Certain supplements have a healthy place in a well-rounded weight loss program. We encourage you to talk to your doctor and/or a registered dietitian before trying supplements for weight loss if:
You've been in a caloric deficit for some time but aren't losing weight
You take prescription medications
You have any health/medical condition
You're experiencing symptoms such as consistent gastrointestinal distress, extreme fatigue, mood swings or low moods, difficulty sleeping, weakness, headaches, or persistent brain fog
Dosing and Interactions
All of the supplements in this guide—both the ones we recommend and the ones we don't—have potential for interactions with drugs, medications, foods, and other supplements. Those on prescription medications should consult with their doctor before starting supplements for weight loss, and it can't hurt to consult regardless of medication status.
Third-Party Testing
Dietary supplements are regulated by the Dietary Supplement Health and Education Act1 (DSHEA) of 1994. The DSHEA stipulates that manufacturers are responsible for clearly and accurately labeling their products and ensuring they are free from banned ingredients.
But the FDA can't actually enforce anything until after supplements are made available to consumers and reports of adverse effects are made. Practically, what this means is that there's no way of knowing what's actually in a supplement unless it's independently tested by a third-party agency—or until a consumer suffers from health complications and the FDA investigates.
This is why third-party testing is so important, especially for weight loss supplements, which have a history of mislabeling93.
Look for these key terms as you shop for supplements to determine whether a product is independently tested:
Certificate of composition
Certificate of analysis
NSF Certified
NSF Certified for Sport
Banned Substances Control Group Certified Quality
Banned Substances Control Group Certified Drug-Free
U.S. Pharmacopeia Verified Mark (mainly for vitamins)
For what it's worth, registered dietitian Destini Moody says that the NSF (the largest independent supplement testing agency) "does not evaluate anything classified as a fat burner, no matter how pure, as per their policy."
Buying Guide: Choosing Weight Loss Supplements
Hopefully, you now have an understanding of which supplements work for weight loss, which ones still need more research, and which ones are dangerous. If you're ready to begin shopping, here are some additional tips.
Testing, Labeling, and Nutrition Info
The most important thing is to look for supplements that are third-party tested and have a transparent label that is easy to understand. The nutrition information and ingredients list should be clear and comprehensive. Better yet, the company will provide additional resources so you can learn more about the ingredients, where they come from, and what they actually do in the body.
Questionable Marketing
Watch out for hyperbolic phrases and promises that seem unrealistic. Products that claim to "melt fat" or result in "30 pounds lost in 30 days" are likely predatory. A good rule of thumb is to remember that if it seems too good to be true, it probably is.
In general, if something claims to make your body burn more calories on its own without exercise or any lifestyle changes, avoidance is the best policy. At a minimum, consult with a registered dietitian before taking it.
Meeting Your Needs
Taking all the pills and powders in the world won't help if they aren't what you need. For instance, taking vitamin B12 or magnesium or vitamin D offers no benefit to those who are not deficient in those nutrients. Likewise, consuming more fiber or protein confers no additional benefits if you already get enough.
It's important to evaluate your eating habits and try to take stock of the nutrients you consume on a daily basis. You can ask your healthcare provider for bloodwork to determine deficiencies. In the long run, it'll save you money since you won't be spending it on supplements you don't need.
Weight Loss Supplements FAQs
Do diet pills actually work?
The better question is: Do they work safely and for the long haul? Diet pills can certainly induce weight loss, and do so quickly, but they are not a smart or safe long-term strategy. For most ingredients in weight loss pills, there isn't enough long-term evidence to definitively say whether they are safe for consumption. Additionally, it's common to regain weight when you stop taking a diet pill. The best way to lose weight is to establish a safe calorie deficit through exercise and diet.
What supplements should I take to lose weight faster?
Supplements aren't magic: They can't lose weight for you. Regardless of what supplements you take, you'll still have to exercise and eat healthy to lose weight. That said, some supplements can fill nutritional gaps when you're in a calorie deficit as well as help with appetite control. Our recommendations for the best weight loss supplements are: 
-Best Daily Weight Loss Supplement: Multivitamin
-Best-Tasting Weight Loss Supplement: Whey Protein Powder
-Best Vegan Supplement for Weight Loss: Vegan Protein Powder
-Best Simple Weight Loss Supplement: Fiber
-Best Weight Loss Supplement for Gut Health: Probiotic
-Best Weight Loss Supplement for Appetite Control: Casein Protein Powder
-Best Nighttime Weight Loss Supplement: Magnesium 
-Best Weight Loss Supplement for Plant-Based Dieters: Vitamin B12
-Best Weight Loss Supplement for Women: Iron
-Best Weight Loss Supplement to Use When Working Out: Caffeine
What supplements burn belly fat?
No supplements burn belly fat on their own. Losing body fat, including on the abdomen, requires a caloric deficit. You can achieve a caloric deficit through diet and exercise.
These statements have not been evaluated by the Food and Drug Administration. This product is not intended to diagnose, treat, cure, or prevent any diseases.
References
U.S. Office of Dietary Supplements, National Institutes of Health. Dietary Supplement Health and Education Act of 1994, Public Law 103-417, 103rd Congress.
Yen M, Ewald MB. Toxicity of weight loss agents. J Med Toxicol. 2012;8(2):145-152. doi:10.1007/s13181-012-0213-7
Nunes EA, Colenso-Semple L, McKellar SR, et al. Systematic review and meta-analysis of protein intake to support muscle mass and function in healthy adults. J Cachexia Sarcopenia Muscle. 2022;13(2):795-810. doi:10.1002/jcsm.12922
Pasiakos SM, McLellan TM, Lieberman HR. The effects of protein supplements on muscle mass, strength, and aerobic and anaerobic power in healthy adults: a systematic review. Sports Med. 2015;45(1):111-131. doi:10.1007/s40279-014-0242-2
Frestedt JL, Zenk JL, Kuskowski MA, Ward LS, Bastian ED. A whey-protein supplement increases fat loss and spares lean muscle in obese subjects: a randomized human clinical study. Nutr Metab (Lond). 2008;5:8. Published 2008 Mar 27. doi:10.1186/1743-7075-5-8
Kerksick CM, Jagim A, Hagele A, Jäger R. Plant Proteins and Exercise: What Role Can Plant Proteins Have in Promoting Adaptations to Exercise?. Nutrients. 2021;13(6):1962. Published 2021 Jun 7. doi:10.3390/nu13061962
Burton-Freeman B, Liyanage D, Rahman S, Edirisinghe I. Ratios of soluble and insoluble dietary fibers on satiety and energy intake in overweight pre- and postmenopausal women. Nutr Healthy Aging. 2017;4(2):157-168. Published 2017 Mar 31. doi:10.3233/NHA-160018
Holscher HD. Dietary fiber and prebiotics and the gastrointestinal microbiota. Gut Microbes. 2017;8(2):172-184. doi:10.1080/19490976.2017.1290756
Aoun A, Darwish F, Hamod N. The Influence of the Gut Microbiome on Obesity in Adults and the Role of Probiotics, Prebiotics, and Synbiotics for Weight Loss. Prev Nutr Food Sci. 2020;25(2):113-123. doi:10.3746/pnf.2020.25.2.113
Sood N, Baker WL, Coleman CI. Effect of glucomannan on plasma lipid and glucose concentrations, body weight, and blood pressure: systematic review and meta-analysis. Am J Clin Nutr. 2008;88(4):1167-1175. doi:10.1093/ajcn/88.4.1167
Pittler MH, Ernst E. Guar gum for body weight reduction: meta-analysis of randomized trials. Am J Med. 2001;110(9):724-730. doi:10.1016/s0002-9343(01)00702-1
Darooghegi Mofrad M, Mozaffari H, Mousavi SM, Sheikhi A, Milajerdi A. The effects of psyllium supplementation on body weight, body mass index and waist circumference in adults: A systematic review and dose-response meta-analysis of randomized controlled trials. Crit Rev Food Sci Nutr. 2020;60(5):859-872. doi:10.1080/10408398.2018.1553140
Uebelhack R, Busch R, Alt F, Beah ZM, Chong PW. Effects of cactus fiber on the excretion of dietary fat in healthy subjects: a double blind, randomized, placebo-controlled, crossover clinical investigation [published correction appears in Curr Ther Res Clin Exp. 2014 Sep;76:63]. Curr Ther Res Clin Exp. 2014;76:39-44. Published 2014 Jun 21. doi:10.1016/j.curtheres.2014.02.001
Kadooka Y, Sato M, Imaizumi K, et al. Regulation of abdominal adiposity by probiotics (Lactobacillus gasseri SBT2055) in adults with obese tendencies in a randomized controlled trial. Eur J Clin Nutr. 2010;64(6):636-643. doi:10.1038/ejcn.2010.19
Safavi M, Farajian S, Kelishadi R, Mirlohi M, Hashemipour M. The effects of synbiotic supplementation on some cardio-metabolic risk factors in overweight and obese children: a randomized triple-masked controlled trial. Int J Food Sci Nutr. 2013;64(6):687-693. doi:10.3109/09637486.2013.775224
Álvarez-Arraño V, Martín-Peláez S. Effects of Probiotics and Synbiotics on Weight Loss in Subjects with Overweight or Obesity: A Systematic Review. Nutrients. 2021;13(10):3627. Published 2021 Oct 17. doi:10.3390/nu13103627
Hills RD Jr, Pontefract BA, Mishcon HR, Black CA, Sutton SC, Theberge CR. Gut Microbiome: Profound Implications for Diet and Disease. Nutrients. 2019;11(7):1613. Published 2019 Jul 16. doi:10.3390/nu11071613
Afzaal M, Saeed F, Shah YA, et al. Human gut microbiota in health and disease: Unveiling the relationship. Front Microbiol. 2022;13:999001. Published 2022 Sep 26. doi:10.3389/fmicb.2022.999001
Moon J, Koh G. Clinical Evidence and Mechanisms of High-Protein Diet-Induced Weight Loss. J Obes Metab Syndr. 2020;29(3):166-173. doi:10.7570/jomes20028
Leidy HJ, Clifton PM, Astrup A, et al. The role of protein in weight loss and maintenance. Am J Clin Nutr. 2015;101(6):1320S-1329S. doi:10.3945/ajcn.114.084038
Hansen TT, Astrup A, Sjödin A. Are Dietary Proteins the Key to Successful Body Weight Management? A Systematic Review and Meta-Analysis of Studies Assessing Body Weight Outcomes after Interventions with Increased Dietary Protein. Nutrients. 2021;13(9):3193. Published 2021 Sep 14. doi:10.3390/nu13093193
Allen MJ, Sharma S. Magnesium. [Updated 2023 Feb 20]. In: StatPearls [Internet]. Treasure Island (FL): StatPearls Publishing; 2023 Jan-. Available from: https://www.ncbi.nlm.nih.gov/books/NBK519036/
de Baaij JH, Hoenderop JG, Bindels RJ. Magnesium in man: implications for health and disease. Physiol Rev. 2015;95(1):1-46. doi:10.1152/physrev.00012.2014
Arab A, Rafie N, Amani R, Shirani F. The Role of Magnesium in Sleep Health: a Systematic Review of Available Literature. Biol Trace Elem Res. 2023;201(1):121-128. doi:10.1007/s12011-022-03162-1
Mah J, Pitre T. Oral magnesium supplementation for insomnia in older adults: a Systematic Review & Meta-Analysis. BMC Complement Med Ther. 2021;21(1):125. Published 2021 Apr 17. doi:10.1186/s12906-021-03297-z
Pattnaik H, Mir M, Boike S, Kashyap R, Khan SA, Surani S. Nutritional Elements in Sleep. Cureus. 2022;14(12):e32803. Published 2022 Dec 21. doi:10.7759/cureus.32803
Cleveland Clinic. Vitamin B12 Deficiency.
U.S. Office of Dietary Supplements, National Institutes of Health. Vitamin B12: Fact Sheet for Health Professionals.
Allen LH. Vitamin B-12. Adv Nutr. 2012;3(1):54-55. doi:10.3945/an.111.001370
Mayo Clinic. Vitamin B-12. Mayo Clinic Staff.
Mayo Clinic. Iron Deficiency Anemia. Mayo Clinic Staff.
Beard J, Tobin B. Iron status and exercise. Am J Clin Nutr. 2000;72(2 Suppl):594S-7S. doi:10.1093/ajcn/72.2.594S
Murray A, Traylor J. Caffeine Toxicity. [Updated 2023 Jun 26]. In: StatPearls [Internet]. Treasure Island (FL): StatPearls Publishing; 2023 Jan-. Available from: https://www.ncbi.nlm.nih.gov/books/NBK532910/
U.S. Food and Drug Administration. Spilling the Beans: How Much Caffeine is Too Much?
U.S. Office of Dietary Supplements, National Institutes of Health. Iodine: Health Professional Fact Sheet.
Southern AP, Jwayyed S. Iodine Toxicity. [Updated 2023 Aug 8]. In: StatPearls [Internet]. Treasure Island (FL): StatPearls Publishing; 2023 Jan-. Available from: https://www.ncbi.nlm.nih.gov/books/NBK560770/
Cleveland Clinic. Vitamin D Deficiency.
Abboud M. Vitamin D Supplementation and Sleep: A Systematic Review and Meta-Analysis of Intervention Studies. Nutrients. 2022;14(5):1076. Published 2022 Mar 3. doi:10.3390/nu14051076
Asif A, Farooq N. Vitamin D Toxicity. [Updated 2023 May 24]. In: StatPearls [Internet]. Treasure Island (FL): StatPearls Publishing; 2023 Jan-. Available from: https://www.ncbi.nlm.nih.gov/books/NBK557876/
U.S. Office of Dietary Supplements, National Institutes of Health. Vitamin D: Health Professional Fact Sheet.
Denham BE. Dietary supplements in the USA: problematic trends. Public Health Nutr. 2021;24(9):2771-2775. doi:10.1017/S1368980021000665