We test and review fitness products based on an independent, multi-point methodology. If you use our links to purchase something, we may earn a commission. Read our disclosures.
You've finally decided to take the plunge and buy a treadmill! Unfortunately, Oprah isn't walking around handing them out. ("You get a treadmill! And you get a treadmill! Everyone gets a treadmill!")
In the absence of Ms. Winfrey making dreams come true handing out free fitness equipment, you are probably wondering when is the best time to buy a treadmill? In short, whenever you are ready! No matter the time of year, there is usually a great deal on home gym equipment around the corner. However, we can identify a few key periods where we often see the best prices.
Best Time to Buy Exercise Equipment
Whether you have your eye on a folding treadmill, budget treadmill, or manual treadmill, you can find a good deal on cardio equipment almost year-round. In fact, in past years, brands like NordicTrack and ProForm ran sales from before the winter holidays all the way through to the new year!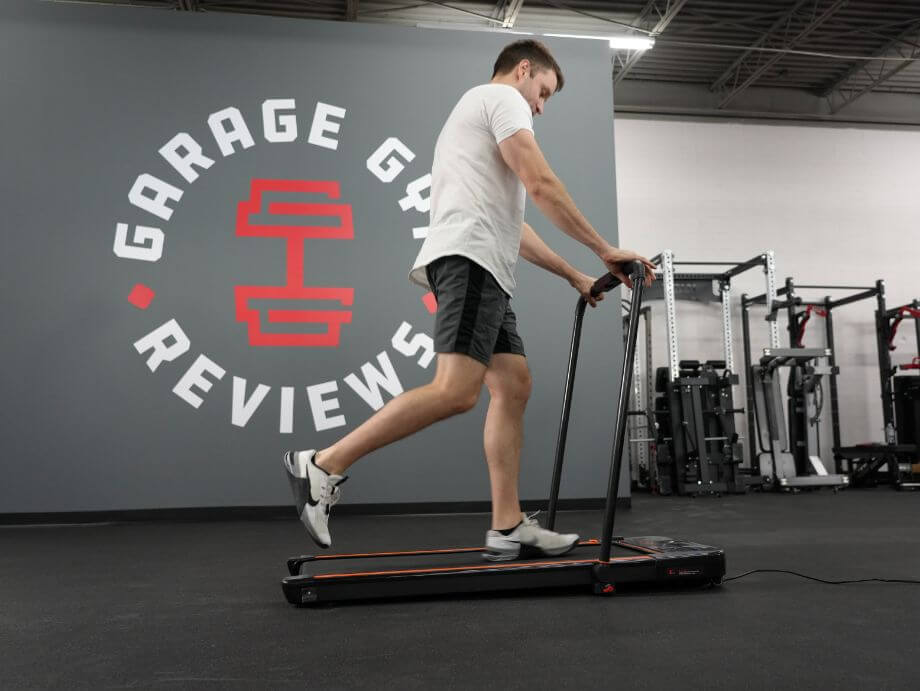 There are plenty of sales throughout the year that make anytime a great time to buy new (or used!) home exercise equipment for your garage gym. Everyone loves a good deal, so we rounded up all the best times to get the best deals so you don't have to!
1. Black Friday/Cyber Monday
Probably everyone's first thought when they think of sales is Black Friday through Cyber Monday, and these are two great times to shop for treadmills! With the holidays right around the corner, this is the biggest shopping weekend of the year.
This is when we see the most brands offering the most deals—and it's not just discounts on the fitness machines. It's free shipping, gifts with purchase, and temporary free access to accompanying apps.
Retailers are going to be taking advantage of all the shoppers out and about that weekend to draw you in to their exercise machines with great pricing. (If you need a little help shopping, we have a great holiday gift buying guide!)
2. Around the New Year
New Year, new you! In 2021, over 90% of adults made a New Years resolution related to fitness. Companies are going to be scrambling to beat out their competition to win you over with great New Years sales. This is great news for you as this means prices could be at their most competitive.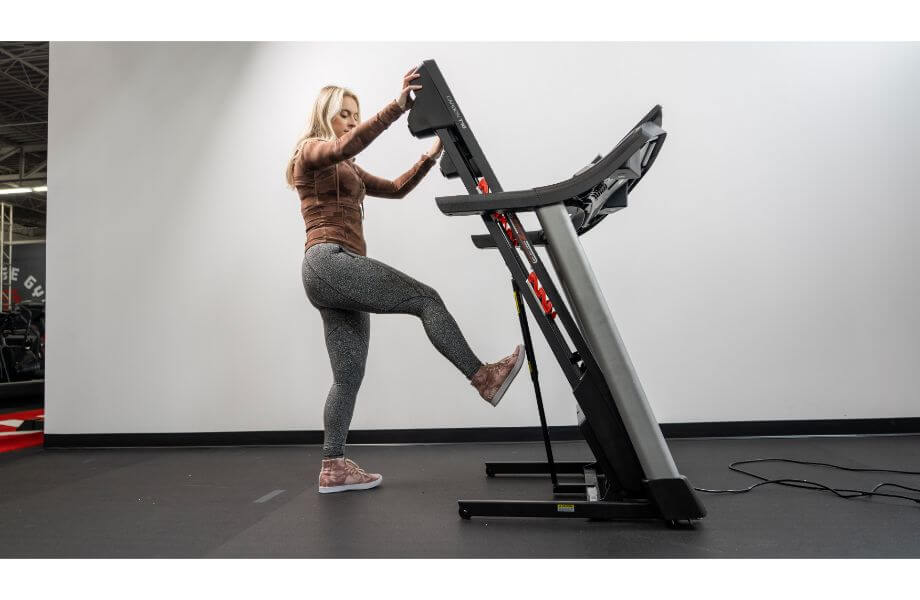 3. Around Other Big Holidays
Your home gym ready for some new equipment in the summer? Don't worry, we've got you covered! Here are links to our top holiday sales pages where you'll find big names in treadmills like Echelon and Horizon Fitness as well as brands that offer deals on ellipticals, exercise bikes, and more:
4. Amazon Prime Day
Need another reason to get on Amazon? Their annual Prime Day, which is usually in the summer months, is a great time to get treadmills with amazing deals.
With free or discounted shipping, shopping on Amazon is great for online shoppers looking to save big. Amazon has frequent treadmill sales, so if Prime Day is a bit too much of a wait for you, keep checking their site.
How to Find the Best Treadmill Deals
While yearly sales are a great time for getting a deal on the best treadmills, you can also get a bargain year round with these tips and tricks.
Look For Coupon Pages
Coupons are for more than just your food! From discount codes, shipping discounts, and discounts for active duty or veterans, there are ways to save beyond sales.
Coupon codes are also a great way to save too. Sometimes websites have their own code you can put in at checkout to receive a percentage off. Fitness influencers can also be a source of discount codes, so while looking for recommendations see if they have a discount code you can use.
Subscribe to Brand Newsletters
Newsletters are a great way to have sales come to your inbox. Signing up for emails from brands usually gets you an introductory discount. For example, brands like iFIT-compatible ProFrom have a popup where when you visit your site you can put in your phone number for $25 off.
Brands also let you know when new models of treadmills are coming out. This could mean the previous models will go on sale to help them clear out inventory.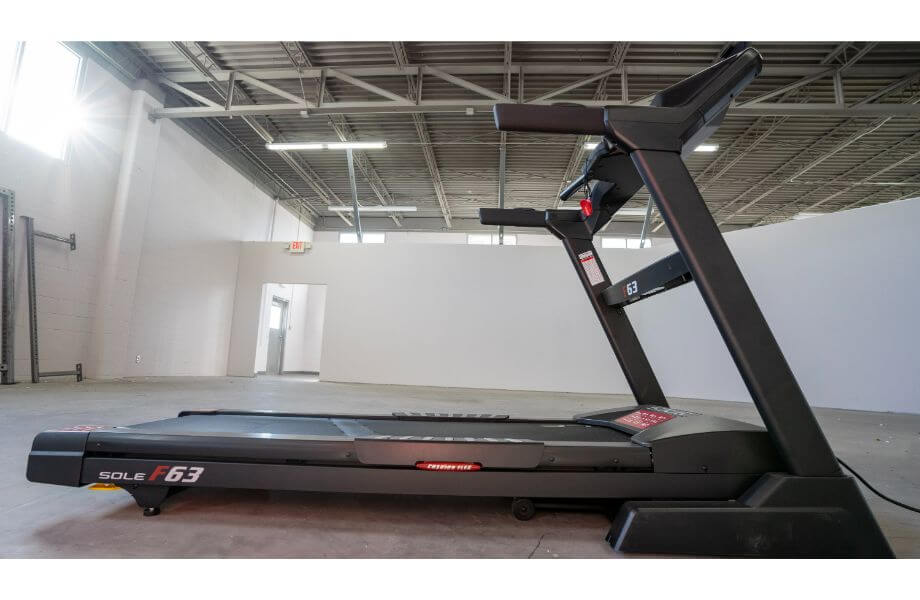 Shop Gyms That Have Closed
It's no secret owning a gym is tough, and not all gyms make it. We saw this happen a lot during the pandemic shutdown. What you also saw happen were massive closeout sales as gym owners tried to mitigate losses by selling off equipment.
In other words, their misfortune could end up being a great deal on home exercise equipment for you. Through advertised sales or word of mouth, next time you hear of a gym that's closing, stop by and see what treadmills they have. Usually they are trying to get rid of what they have as quickly as possible, and things are not only marked competitively but can sometimes even be negotiated lower.
This is also a great try-before-you-buy option for used treadmills. Ask if you can take a spin on the treadmill before you buy to make sure it is running how you want and can give you the workout you envision.
4 Tips for Buying a Treadmill
Now that you know when and how to get the best deals on treadmills, let's cover a few tips to make sure you are getting the best home treadmill for you.
1. Read Reviews
Reviews can be a great way to see what people who have been using machines have to say. Consumer Reports is a great place to find these, as well as the brand's website. Feedback from actual customers is an invaluable tool when shopping online. They might come across kinks or hiccups in the machine that could be deal breakers for you. Having them let you know about the quality of the equipment before you buy can make sure you are getting a quality treadmill.
It doesn't have to be all negative, though, you can also get great information from positive reviews, too. Stuck between two machines? See what the positive reviews have to say, one might have a feature like a smoother run or a quieter belt that pushes it into the top spot.
2. Check the Specs
Make sure the treadmill you get is the one that is right for you. Motor size is something you should check for, because horsepower matters. If you plan to sprint on your treadmill, you want a machine with a 3.0 CHP or higher. If you're just using the treadmill for walking, you can get away with something lower.
Speed range is also important to check for whether you want to sprint or stroll. Making sure the speed range works for you ensures you can get the workout you want.
Another thing to consider is weight capacity. This is important because weight range is how much a treadmill can hold. If you operate a treadmill above the weight capacity, you aren't getting optimal performance from your machine. You may also damage the treadmill or risk voiding warranties by ignoring the weight capacity.
Check the treadmill's measurements to make sure that you can fit it into the space you have. An important tip is to check your ceiling height. If you have lower ceilings and are a tall runner, you need adequate space to avoid potential head injuries. You can do this by looking at the height of the running deck and adding your height to compare it to the height of your ceiling.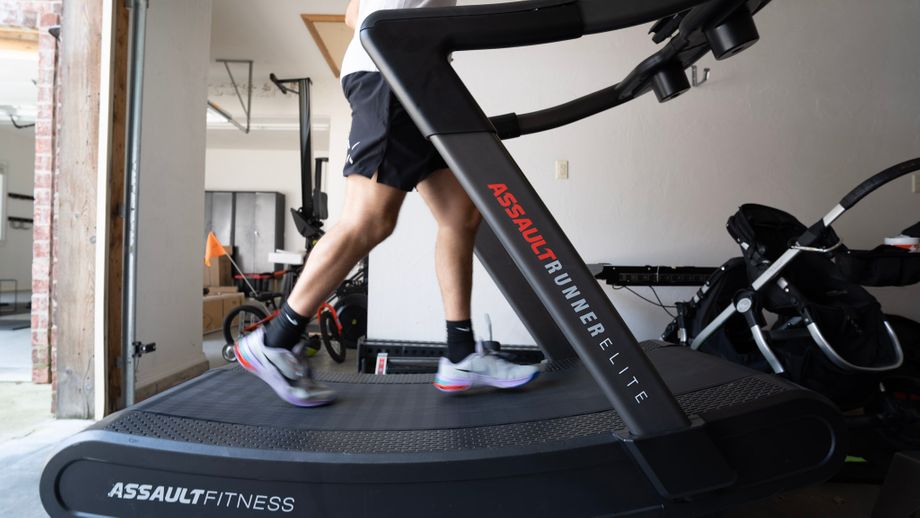 3. Understand the Return Policy
Taking the time to research and decide on a treadmill doesn't always guarantee that it will work for you or your home gym space. Reading and understanding the return policy guarantees you aren't stuck with a piece of equipment that doesn't work for you how you thought it would.
If you bought your treadmill online, make sure you look carefully to see who is going to be responsible for return shipping, you or the retailer. Shipping big items like treadmills can be pretty pricey, buying one with a good return policy takes you off the hook for that cost should you need to return it. Also, many brands state that you can't return a machine after 30 days of use.
4. Read the Warranty
Know what's covered! Some of our top picks for the best treadmills will void your warranty if you store the machine in your garage. And if you start hearing your machine make noises, the repairs could very well be covered, saving you money.
Final Thoughts
There are several times of the year when buying a treadmill is optimal; notably, it's around big holidays like Black Friday or the New Year. However, if you're savvy and do some research into treadmill buying, you'll find many brands offer sales all year long.
FAQs About the Best Time to Buy a Treadmill
What time of year do treadmills go on sale?
Treadmills tend to go on sale around major holidays throughout the year, specifically winter holidays like Thanksgiving, Christmas and New Years. Also, there are summer sales like Memorial Day and Amazon Prime Day.
Are treadmills cheaper in January?
Following resolution trends, treadmills tend to be at some of the cheapest pricing around the New Year. But this doesn't mean you can't get a good deal any other time!
Should I wait until Black Friday to buy a treadmill?
While Black Friday is a great time to get a deal on a treadmill it isn't the only time. But with some of the biggest discounts, it could be the best time to buy a treadmill.