Joe Rogan, the stand-up comedian, and Host of The Joe Rogan Experience Podcast has one EPIC gym. Located in his podcast studio, Joe has utilized the top equipment manufacturers and technology to create a world-class facility. Today, we're going to detail the tools Joe used to build his studio gym along with the training plan, nutrition, and supplements he uses to build his body and mind.
Although I'm sure many of you know, Joe Rogan is a man who wears many hats. Joe is a stand-up comedian, UFC Color Commentator, Host of The Joe Rogan Experience Podcast, and formerly hosted the hit reality show Fear Factor among other things. On his podcast, Joe is constantly preaching the benefits of both mental and physical training along with the tools he uses to help accomplish his goals. Similar to the previous walkthrough's we've done on Jocko Willink's Garage Gym and Dwayne 'The Rock' Johnson's Iron Paradise, we want to show you Joe Rogan's gym, equipment, and training so you can apply some his principals and tools to your life.
Joe Rogan's Studio Gym Overview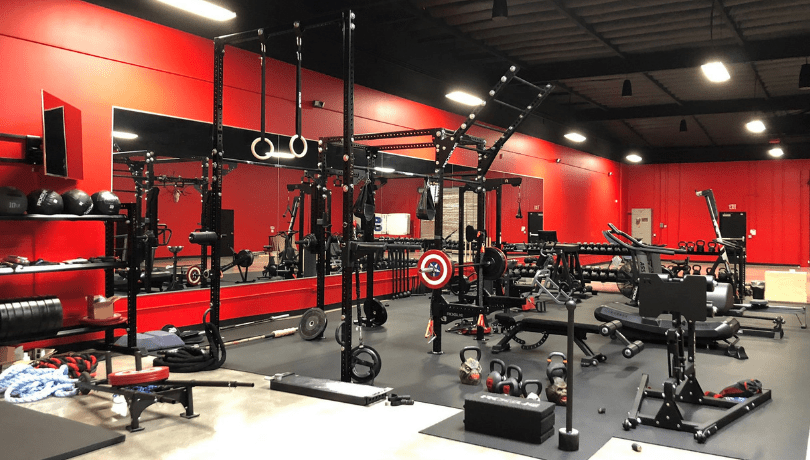 Joe Rogan's studio hasn't always been as large or impressive as it is today. In fact, up until recently, Joe's studio was quite small and had been in a couple of different places. However, today the Joe Rogan Experience Podcast Studio is housed inside a 14,000 Sq. Ft. warehouse facility that features the studio, gym, sauna, Jui-Juitsu matting, and more.
Honestly, to see how Joe has risen through life is extremely inspirational and many of his habits could benefit nearly every reader. The JRE studio gym is where Joe produces his show, but also where he refines his craft and pursues the accomplishing of his physical and mental goals.
The JRE Studio Gym is filled with a wide variety of equipment, however, there's a pretty consistent theme of American-Made Equipment. Sure, not all of what is featured in the gym is made in the USA, but a majority of it is. The companies that make up a majority of the gym are: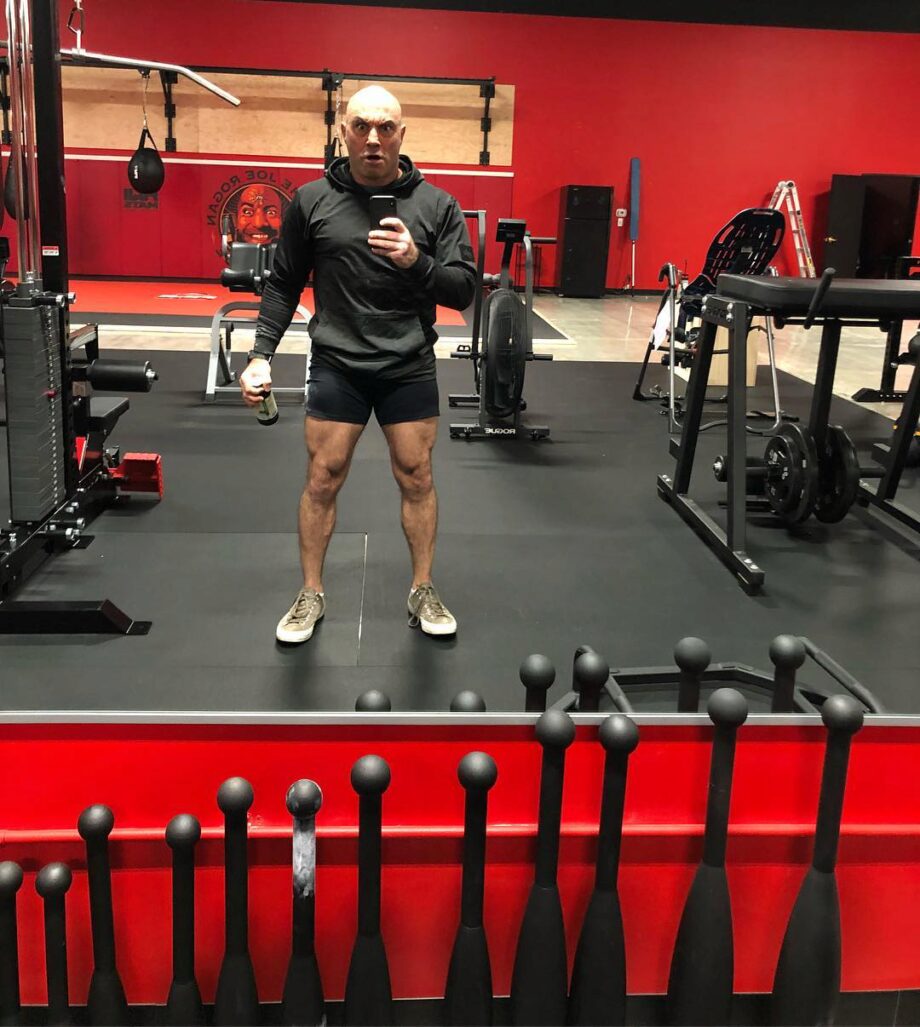 Rogue Fitness: the #1 American Strength and Conditioning Equipment Manufacturer. They also are the official equipment sponsor of the CrossFit Games, Arnold Classic, World's Strongest Man, and other big name strength events. We've reviewed just about everything Rogue makes and fully believe they're making some of the best gym equipment available.
Onnit: It's no secret that Joe Rogan is a big fan of Onnit, and it makes sense because Joe is a partner with Aubrey Marcus. This said, Onnit is making great supplements as well as equipment. We've tested and reviewed many different Onnit products and are fans ourselves.
In addition to equipment made by Rogue Fitness and Onnit, Joe has a wide variety of other equipment from the likes of Concept 2, Fuji Mats, Assault Fitness, Immortal Combat Equipment (UFC Fighter Matt Brown's Company), Iron Neck, Bandbell, and more. We've reviewed equipment from nearly all of these companies, which gives us a good idea on just how good of a setup Joe has. Without a doubt, for a personal training studio, this is one of the best available.
Although training equipment is important, so is recovery. If you don't recover, you can't train. In order to speed up his recovery, Joe has a cedar sauna built into his studio as well as a cold tub in the works. These combined with the various mobility tools throughout the gym allow Joe to train more often and with more intensity.
Strength Training Equipment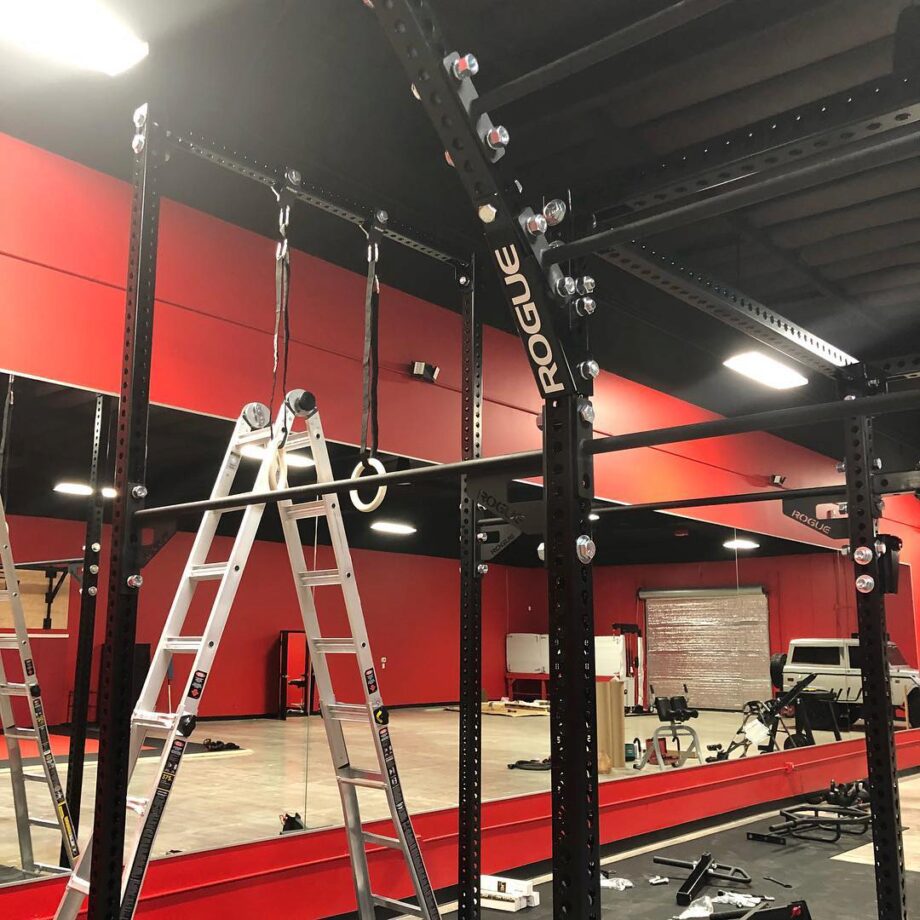 Strength training is a big part of Joe Rogan's training. On the Joe Rogan Experience Podcast, Joe states that,
"I say 'I have to do yoga two times this week' and 'I have to lift weights three times this week' and 'I have to run twice this week.' And however I fit that in, I fit that in. But I owe those things so I have to get those things in."
Although this may fluctuate, Joe is doing some form of strength training around three times a week. This includes things like back squats, overhead presses, bench presses, deadlifts, dumbbell work, barbell work, kettlebell work and various other types of weight training. In order to strength train, you need equipment and although you don't need a ton, the more you have, the more variety of workouts you can perform.
The centerpiece of the JRE Studio Gym is the massive ten-foot Rogue Monster Rig 2.0. The Monster Rig is Rogue's premiere Squat Rack Rig which features, 3"x3" 11-gauge uprights with 1" hardware throughout. This is pretty much the biggest, baddest rig you can buy and is the envy of nearly every CrossFit Affiliate Gym in the world.
The Monster Rig 2.0 can be used for squats, pull-ups, presses, hang work, and with the various accessories that are available (Joe has many of them) the number of workouts you can do increases dramatically.
The accessories Joe has for his Rogue Monster Rig 2.0 include: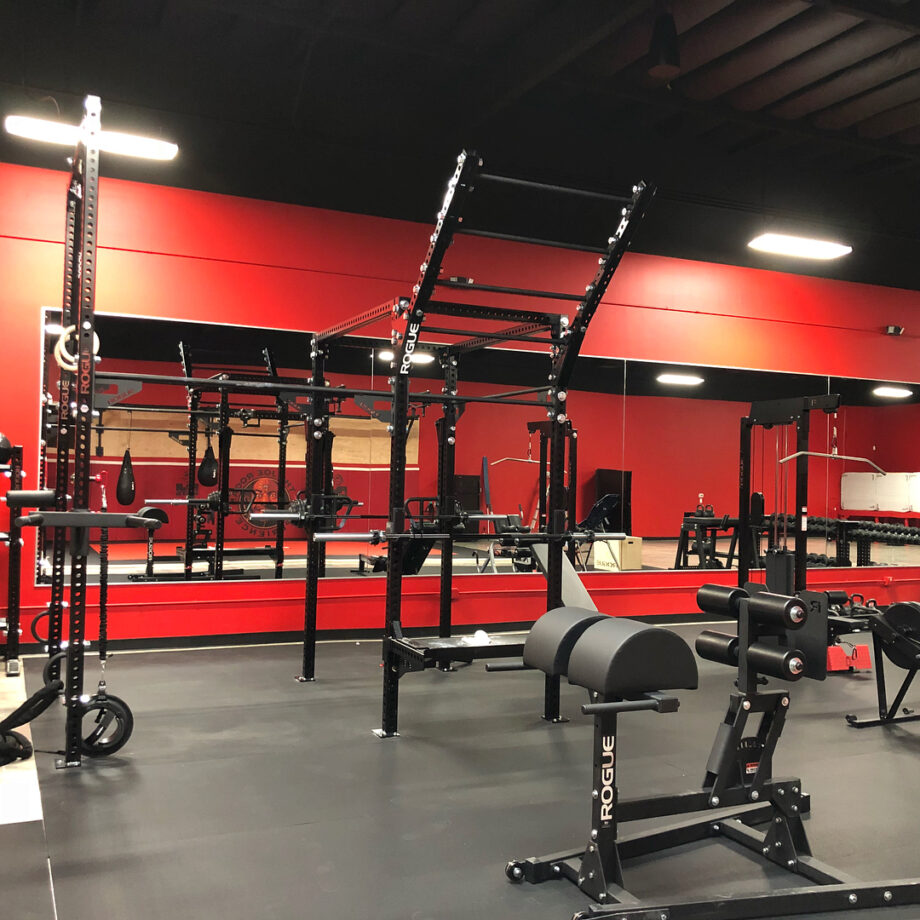 A few of the more notable accessories are the Monster Safety Spotter Arms and Utility Seat. The Safety Spotter Arms are designed to allow the user to lift alone safely. If you end up missing a lift, you can easily dump the weight without hurting yourself or the equipment. If you combine the Utility Seat with the Spotter Arms, you suddenly greatly increase the movements you can do. The Utility Seat can be secured to the Spotter Arms for box squats, step-ups, box jumps, split squats, and more.
There are pull-up implements galore on Joe's Monster Rig 2.0. In addition to three standard pull-up bars, there is a Monster Flying Pull-Up Bar that is extremely fun to use and a great test of upper body strength. There is also a XM-43R Neutral Grip Rotating Pull-Up Bar that is one of the most versatile pull-up tools available thanks to its actuation arms and knurled handles.
On the far end of the rig, closest to the mirrors is a pair of Rogue Lever Arms. We've reviewed the LT-1 50 Cal Adjustable Trolley Arms by Rogue that is basically the upgraded version of what Joe has, and they are awesome. They're extremely beneficial for doing all sorts of dynamic movements under-load which would be great for fight training.
It's obvious that Joe uses the Monster Rig and its various accessories often due to the amount he has and the amount of space all of it takes up. This is the premiere rig on the market and rightly so, it matches the space perfectly.
Every gym needs a barbell, and Joe has two of them. The bars that Joe has are the Rogue Ohio Bar which is a general purpose bar made in Columbus, Ohio and generally considered one of the best value bars available.
We've tested and used many different Ohio Bars over the years and have found them to be an extremely long-lasting, high-quality bar. Rogue spends a ton of time and money perfecting the knurl on their bars, and if you're doing a wide range of movements, the Ohio Bar is pretty much the best you can find.
At 190K PSI Tensile Strength, with bronze bushings, a lifetime warranty, and a great knurl, Joe made an excellent choice in choosing this bar. Although in our Best Olympic Barbell Guide we chose the Rogue 2.0 Bar as our Top Pick, it was only because it's extremely similar to the Ohio Bar, but for slightly less money.
Everyone benches, even Joe Rogan. Although not necessarily the most functional exercise in the world, the bench press is a tremendous upper body builder, and, who doesn't like being able to answer the question, "how much ya bench" with a big number?
The bench Joe Rogan has in his studio gym (and currently there is only one) is the jack of all trades, Rogue AB-3 Adjustable Bench. The AB-3 Bench is a design based off of the old Nebula 1080 Bench and was brought over when Rogue Fitness bought out Nebula. The AB-3 has over 50 seat and back pad adjustment combinations to dial in any angle you'd like to work at.
In addition to a lot of versatility via angle adjustments, the bench is extremely stout for how easily moveable it is. Included with the AB-3 is a Removable Foot Catch that allows the bench to be used for decline movements such as decline sit-ups and decline presses. The AB-3 is painted all black in Rogue's signature textured powder-coat and features a firm foam pad that offers both stability and comfort.
Joe likely uses the bench for much more than presses as it's one of the more versatile benches on the market.
In the corner of Joe Rogan's Studio Gym is the aptly-named Monster Lat Pull Down/Low Row by Rogue Fitness. The Monster Lat Pull Down features the same build construction and finish as Joe's Monster Rig 2.0 along with a 300 LB weight stack capable of humbling even the strongest of Joe's podcast show guests.
The Monster Lat Pull Down is great for, as its name would suggest, lat pulldown's, seated rows, tricep extensions, cable curls, and more. Bands can easily be attached to the weight stack to add accommodating resistance and due to its weight, doesn't need to be bolted down.
In order to maximize the usability of the machine, Joe has a few accessories that can be attached via carabiner to the unit. These include the Rogue Monster Grip Triangle that is great for close grip pull's, especially on the low row portion of the machine as well as the Rogue Stainless Lat Bar that comes standard with the machine and features a great knurl and made from even better material. Lastly, Joe has Rogue's Tricep Push Down Attachment that's great for various tricep work.
The Rogue Abram GHD 2.0 is one of the most popular glute-ham developer's on the market and is featured in Rogan's Studio Gym. We've reviewed the Abram GHD 2.0 in-depth and found it to live up to the high expectations that the consumer has for Rogue equipment. Featuring a quick adjustment panel on the back, a sturdy, 2"x3" powder-coated steel base, and firm, yet comfortable padding, the Abram GHD is capable of taking any workouts Joe and his guests plan to unleash upon it and more.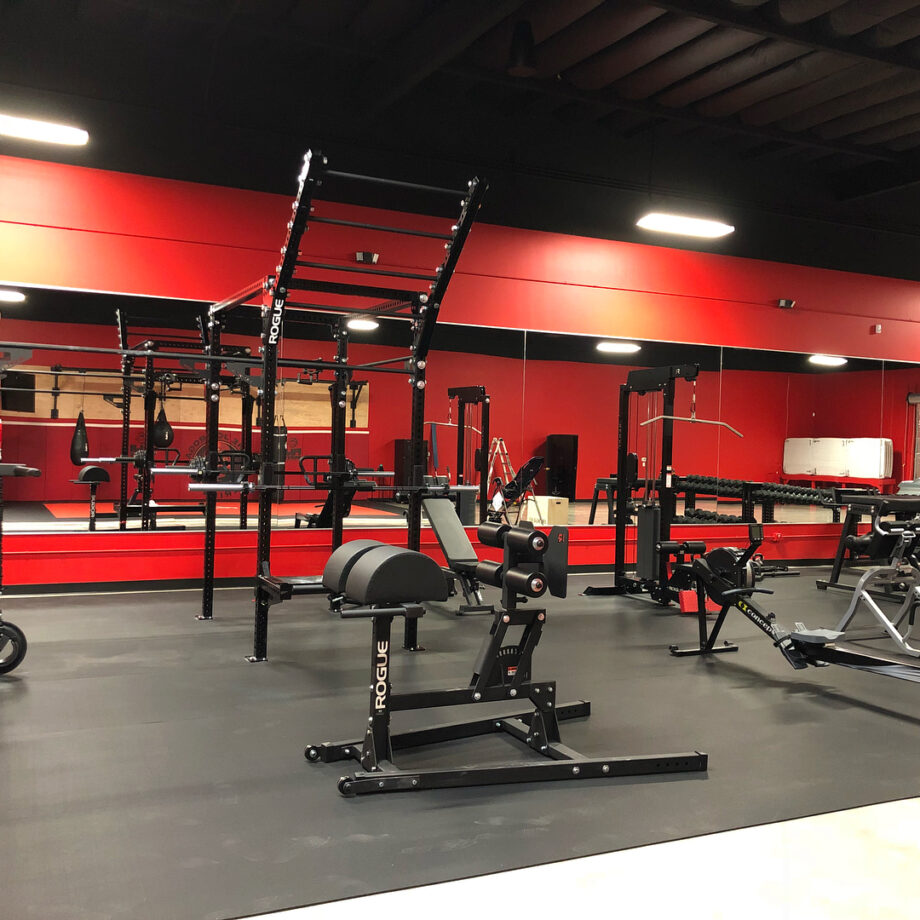 A glute-ham developer was initially designed specifically for hamstring curls. Its utility has since been increased to include back raises, GHD sit-ups (popular among the CrossFit Community), and side raises. The GHD is a versatile piece of equipment that allows movements to be performed that are hard to mimic elsewhere. If you have space, like Joe obviously does, it's a great addition to any home gym, garage gym, or studio gym (if you have a studio gym, we'd love to see it.)
One of the most entertaining guests Joe has had on the Joe Rogan Experience Podcast is Powerlifter and Strength Coach Louie Simmons of Westside Barbell. Louie Simmons is the creator of the reverse hyper and came to its creation after breaking his back multiple times and trying to rehab to get back on the platform.
The Rogue RH-2 Reverse Hyper was built in conjunction with Louie at Westside Barbell to create an affordable, yet high-quality reverse hyper to be sold by Rogue Fitness. The RH-2 is the same reverse hyper that I have in my gym and is largely considered the best value hyper available. It features the familiar textured black powder coat, rubber feet for increased stability, and a wide enough pad to accommodate even an absolute unit like Joey Diaz.
Although the reverse hyper is great for strengthening the posterior chain (think hamstrings, glutes, spinal erectors, etc.) it also doubles as a rehabilitation device. I often use the RH for warm-ups and for higher reps following heavy squats and deadlifts to traction my spine; I wouldn't be surprised if Rogan did something similar.
Joe did have this to say about the reverse hyper in JRE #854: "That reverse hyper… I've talked about that a hundred times on my podcast because that thing has done wonders for my back and it's just a genius product."
The Rogue T Bar Row is a pretty simple piece of equipment that is fully welded and has a bar secured via bushings to a fixed point and is made for bent over rows. This is actually a surprising piece of equipment to be featured in Joe's gym as he could easily use his Monster Landmine that is attached to his Rig for the same purpose without taking up so much space.
Despite this, the T Bar Row is extremely nice to have due to its convenience and build quality. To build a strong back you need to pull heavy and often, and t bar rows are a great way to achieve this goal.
The majority of weight plates that make up Rogan's gym are Rogue HG 2.0 Bumper Plates. I have a full set of HG plates and they're likely one of the most sold bumper plates in the world. They're simple, accurate, and extremely durable which checks most of the boxes available for bumper plates.
Although I'm not sure the exact amount of weight plates Joe has in his gym, it appears to be somewhere between 800 and 1,000 lbs. Bumper plates can be used for any barbell movement and are, in all reality, the best type of weight plate for most applications. The only downside to the black bumpers that Joe is using is that you can't load much more than 500 LB on the bar. For 99% of people, this will never be an issue, but for the few that are, it's an important point of consideration.
The bumper plates Joe has can be used on all of his barbells, reverse hyper, sleds, t bar row, and more.
In addition to the wide array of black Rogue HG 2.0 Bumper Plates, Joe has quite a few Captain America Shield Bumper Plates from Onnit. Other than Rogue Fitness, equipment from Onnit makes up the majority of the studio gym and their Captain America Shield Urethane Plates are extremely eye-catching.
Although not more functional than a traditional bumper plate, the urethane used to make the Onnit Plates is extremely durable and in our tests, the ideal bumper plate material. The Onnit Shield Plates are pricey, but if you want something flashy, they're some of the coolest plates available.
Joe's Studio Gym features a set of 5-50 LB Dumbbells in increments of 5 LB. The Rogue Dumbbells are a conventional rubber hex-head dumbbell that is popular throughout the industry and is a proven long-term performer.
Dumbbells can be used to load a myriad of movements for both the upper body and lower body. In addition to conventional movements, dumbbells can be loaded onto a belt to weight pull-ups and dips as well used for snatches and core exercises.
Although Joe is known mainly for his use with kettlebells (more on those in the conditioning equipment section) he obviously isn't afraid to use dumbbells.
Joe's dumbbells are sitting on a 43" Rogue Monster Mass Storage Unit that holds both his dumbbells and kettlebells. The Monster Mass Storage Unit is the most overbuilt storage unit available and matches the Monster Rig 2.0 in the gym perfectly (same color and all.)
The Bandbell Earthquake Bar, also known as the Bamboo Bar is an extremely unique bar that will humble even the strongest of men. In order to work on stability and control, the Earthquake Bar can be loaded up on each end with kettlebells attached to resistance bands. Doing any movement with the bar is an incredibly hard task.
Joe likely uses the Bamboo Bar for presses, overhead squats, overhead carries, and curls. No doubt, it's one of the hardest bars we've ever used.
Conditioning Equipment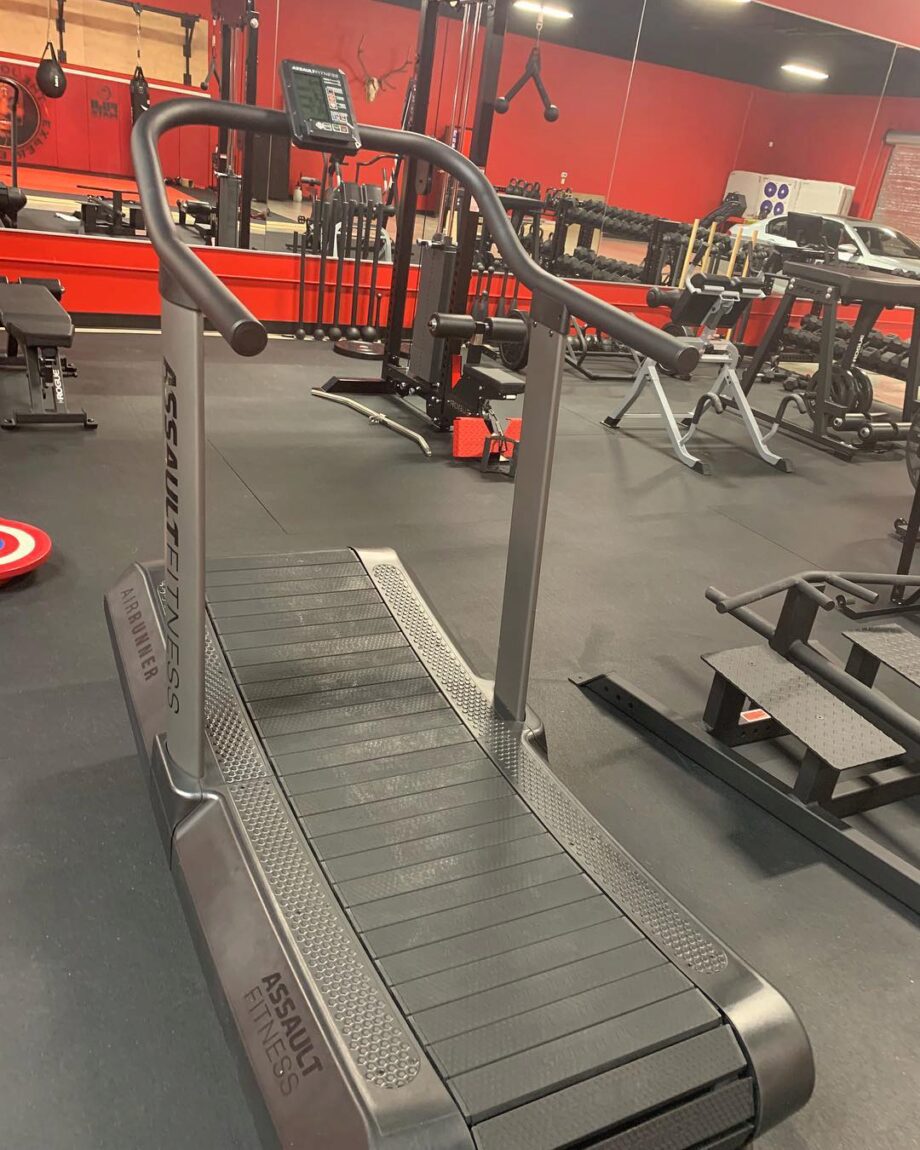 Strength equipment is great, but it's obvious by both Joe's conditioning and talks with guests on the podcast that he greatly enjoys cardiovascular work. In fact, much of his strength work could still be considered somewhat aerobic.
In order to do conditioning work, it's nice to have some tools for different movements and durations. Although you could certainly get fit at your home gym with just some running shoes and a jump rope, the monotony of the task will likely get to you eventually. It appears Joe has just as much conditioning equipment as strength equipment and that's probably because of the importance he places upon both.
Conditioning equipment is also used most often for the Sober October Challenge Rogan uses to have people avoid alcohol for the month of October and tracking their heart rate to increase life expectancy and fitness. It's an awesome challenge and these are many of the tools Joe used himself to compete in the challenge.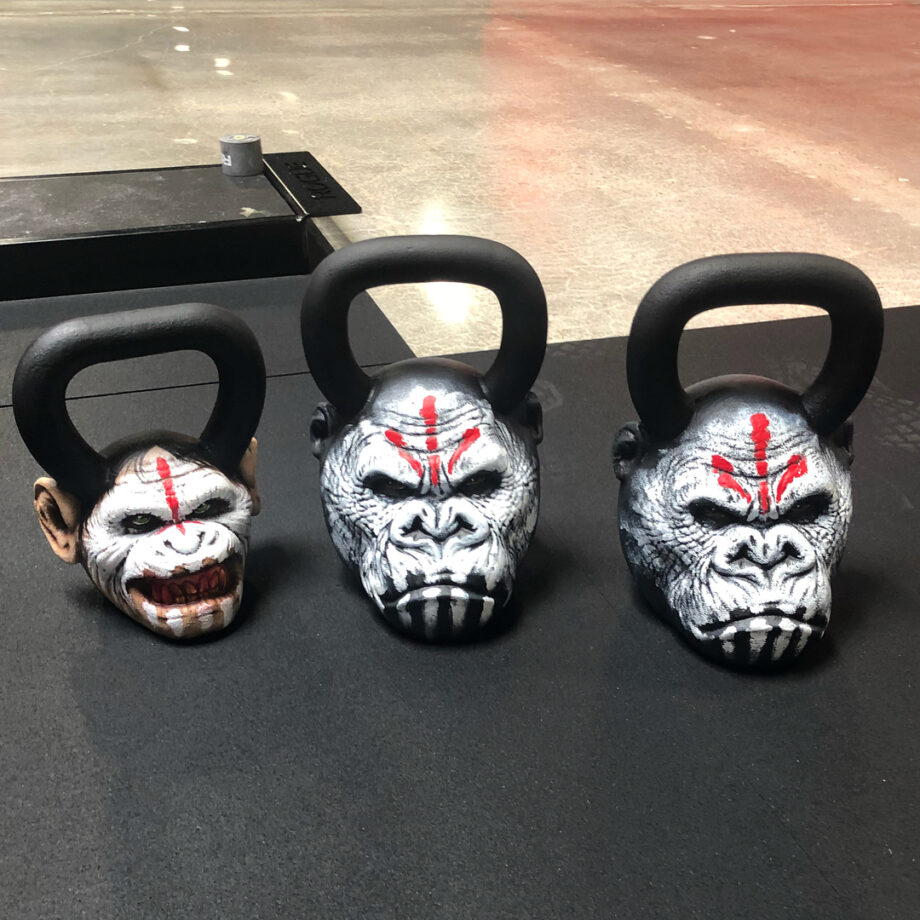 Joe Rogan is known for his use of kettlebells. Not only are they one of the most popular products at his partner company Onnit, but he's also been seen many times using them and heard often talking about them on his podcast.
Although kettlebells could certainly be used for strength training, they are most often used for longer sets that are designed to improve the condition of the user. Joe has a wide variety of kettlebells, but the ones that stand out the most are the Onnit Primal Bells, many of which have been custom painted. The Onnit Primal Bells both look cool and functional well, although due to their shape are limited somewhat in the movements that can be done with them.
In addition to the Onnit Primal Bells, Joe also hasRogue Competition Kettlebells. These kettlebells vary from a traditional kettlebell in that they have a uniform size despite the weight, a uniform handle, and these specific kettlebells feature four specially concaved flats that reduce friction and discomfort during cleans, snatches, and overhead presses.
It doesn't stop with the Primal Bells and Rogue Cmpetition Bells either. Rogan, also has many different Onnit Kettlebells, which are their standard kettlebell offering and one of the best cast iron kettlebells currently available.
It doesn't appear that Joe has a full set, but he does have the ones that are most important, 24 KG and 32 KG, which also happen to be the standard for many kettlebell competitions. Combined with all of the kettlebells he has from Onnit, he likely has one in each weight increment that's made.
The Concept 2 Rower is largely considered one of the greatest pieces of endurance equipment ever created. Not only does it simulate water rowing rather closely, but it provides an extremely smooth, yet difficult workout in a piece of equipment that requires hardly any maintenance and is practically bomb-proof.
Rogan has had multiple videos of guests using the Concept 2 Model D Rower featured in his studio gym, most notably, Ari Shaffir during last years Sober October Challenge. Having used and reviewed the Concept 2 Rower as well as just about every other best rowing machine, I can confidently say Rogan made a great choice going with Concept 2. It's become the industry standard, is absolutely abused in CrossFit boxes, and is made to last.
If you were wondering what piece of endurance equipment you should get if you only have enough space/resource for one, this is it.
The Rogue Echo Bike appears to be Joe Rogan's favorite piece of conditioning equipment. I say this because I've heard him mention it multiple times on his podcast, he's posted on Instagram and Twitter about it multiple times, and he has one at his home gym and his studio gym.
We've reviewed the Rogue Echo Bike in detail, and it even took our top pick for best air bike. It is without a doubt the best air bike for most people. Not only is it overbuilt and extremely durable (as with just about everything made by Rogue), but it also gives a killer workout whether you decide to use it for long-duration or short-term, high-intensity work. It is called the devil's tricycle for a reason.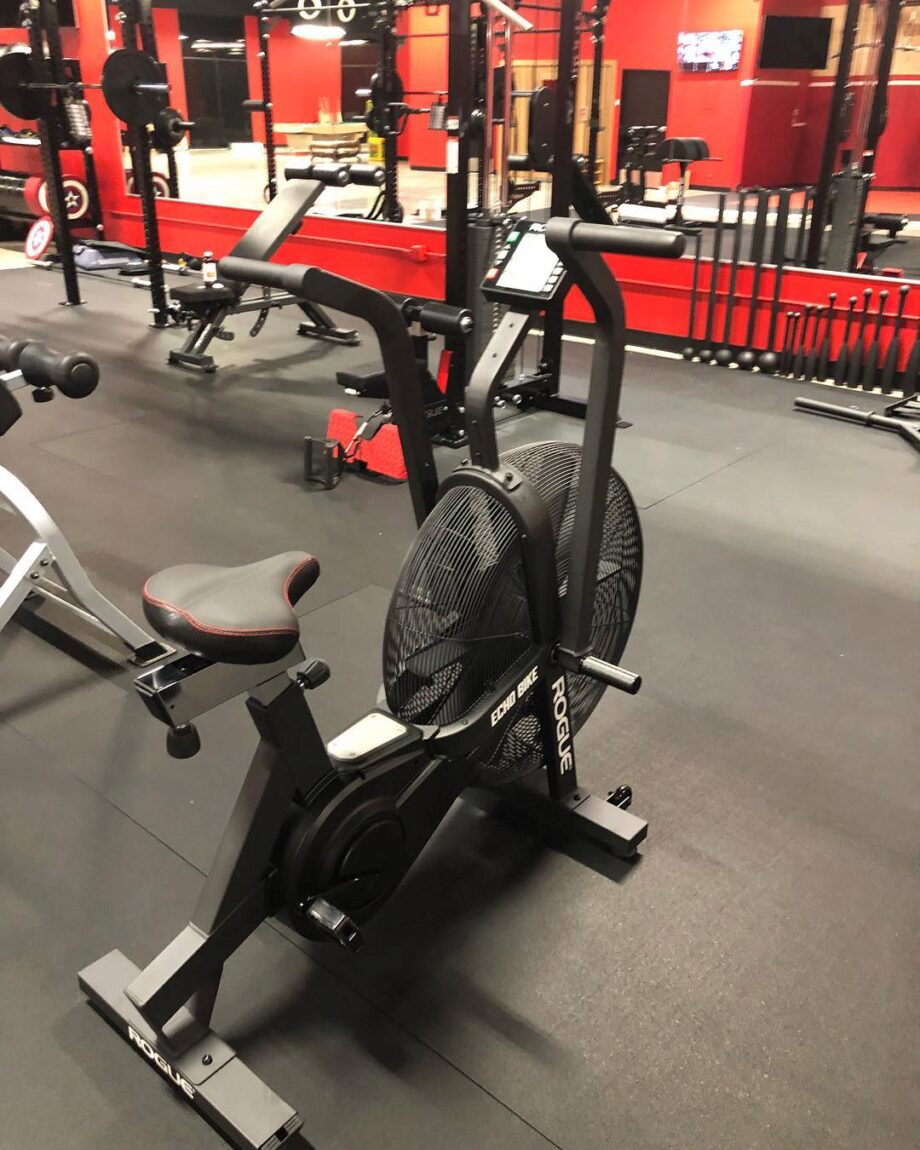 Although there are many air bikes now available, the belt drive of the Echo Bike is vastly superior to the chain-driven systems like what the Assault Bike uses (still a good bike, but it's been surpassed.)
A treadmill is nice to have. Sure, you can go outside and get your run on for free, but it's nice to be able to superset various movements with running, watch TV while you run, or just hop on at any time and go for a jog.
The Assault AirRunner is a non-motorized treadmill. This means there are no motors to propel the belt, but instead, the belt runs on a track filled with bearings and your legs propel it forward. We have a couple of different motorless treadmills at our gym, like the Trueform Runner, and although they have a small learning curve, once learned, they're vastly superior to the traditional motorized treadmill. They're also much more durable.
The Assault AirRunner at Joe's gym allows him to go from a sprint to a walk within seconds and no requirement of fiddling with buttons. Although pricey, the Assault AirRunner is one of the cheapest non-motorized treadmills available and just simply works. It's held up to the abuse from those at the CrossFit Games and is even a featured in the CrossFit Games Champ, Mat Fraser's Home Gym.
Joe has a few different medicine balls at his gym. The first and most notable ones are the Ballistic Medicine Balls from Onnit. We've reviewed the XD Medicine Balls, which is the company who makes these for Onnit, and they are extremely durable, grippy, and a great alternative to the traditional medicine ball.
Joe also has Medicine Balls from Rogue, Sandbags, and SteelBells from Onnit.
It's no surprise that Joe has a full set of steel clubs in his gym. Steel clubs are a modern and heavier version of traditionally wooden Indian clubs. Instead of the light, wooden clubs, Onnit Steel Clubs are much heavier, up to 45 LBs, and can be used for a larger variety of movements.
Onnit Steel Clubs are great for swings and various flow-type movements. They are not only a fun piece of equipment to use for these movements, but they're also great for increasing your conditioning as well as strength. Joe likes doing unconventional movements that work rotation and the trunk in a unique way, so these are perfect for that style.
You can find our full, in-depth review on the Onnit Steel Clubs here.
Similar to the Onnit Steel Clubs, the Steel Maces from Onnit are another unique piece of equipment that's come into growing popularity within the past few years, largely because of people like Onnit and Joe Rogan.
The Onnit Steel Maces feature a long handle and a heavy head ranging from 7 LB to 25 LB. There are all sorts of movements that can be done with steel maces, many of which are done with Indian clubs, such as flow movements, swings, and lunges. Behind the neck rotations with maces are another movement that is great for both mobility and conditioning.
In addition to the full set of Onnit Steel Maces, Joe also has a full set of Immortal Combat Equipment Battle Hammers, which we also have and are created by UFC Fighter Matt Brown.
It also doesn't stop there, Joe has the 25 LB Onnit Quad Mace that is more of a cool looking product then purely functional, but nonetheless great for swinging.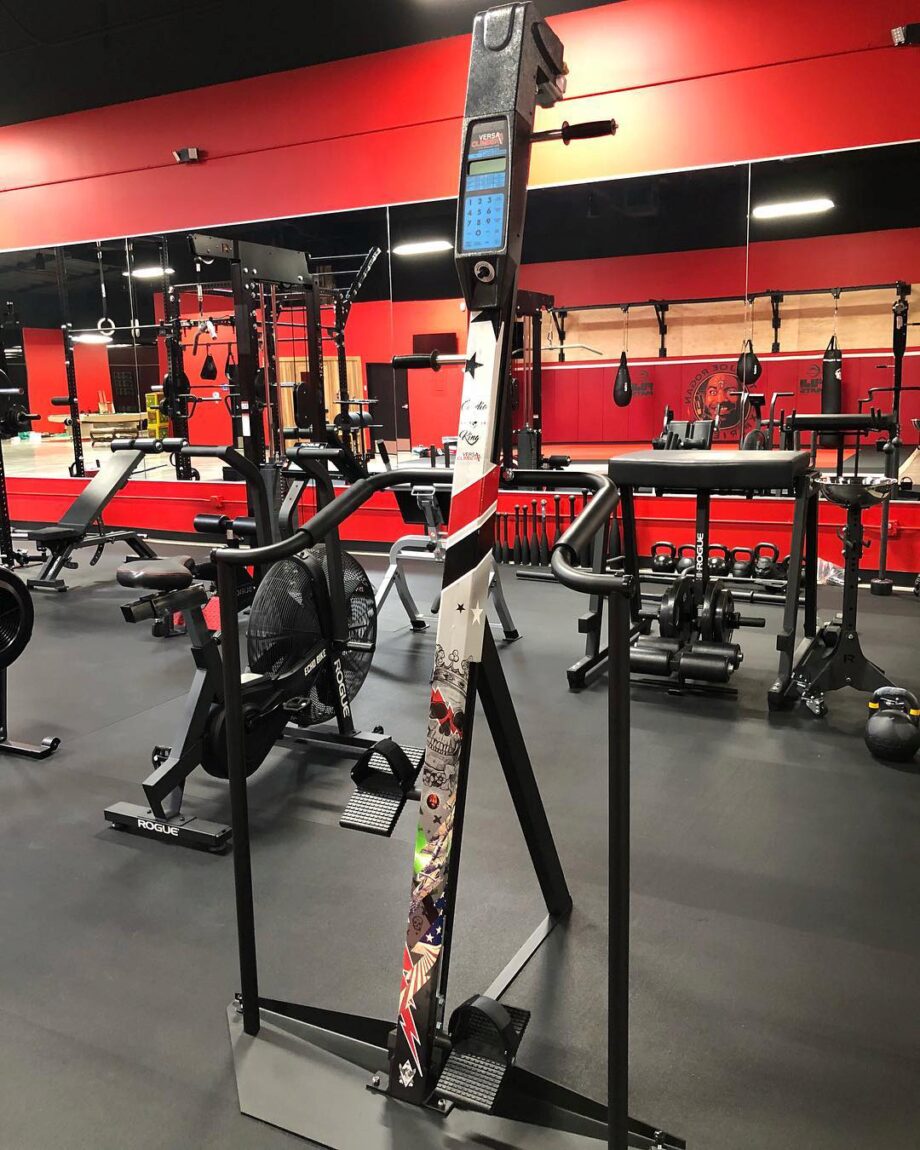 One of the more unique pieces of conditioning equipment in the Studio Gym is the custom VersaClimber. A VersaClimber is designed to feel like you're climbing up a ladder and is an absolutely brutal workout. Many MMA fighters have found it to be an incredible form of conditioning and they're used throughout pro sports.
This is what Joe had to say about his VersaClimber:
"It's amazing how tired you get from this thing and it's a fantastic tool for cardio. You can get an absolutely BRUTAL workout with this thing in a short amount of time."
The Immortal Combat Equipment War Wagon is a piece of equipment designed and created by a friend of Joe and UFC Fighter Matt Brown. We've tested and reviewed the War Wagon, and although it does take up a lot of space, it's a great piece of equipment for GPP (General Physical Preparedness) Training and is vouched for by some of the strongest people in the world, namely the guys at Westside Barbell.
Similar to a wheelbarrow, you throw weight plates on the weight horn and are able to do farmer's walk type work that is great for both the core, upper body, and lower body. It's truly a full body killer and likely something Joe gets a lot of use out of.
In the front corner of Rogan's Studio Gym is a pile of Battle Ropes from Onnit. Onnit has quite a few different battle ropes, but they're all pretty similar and designed to do the same thing. Once hooked to the Rope Anchors on his Monster Rig, Joe can do various movements with the battle ropes to increase his shoulder strength and also overall conditioning.
The Onnit Battle Ropes are some of the higher quality battle ropes that are available with nylon capped ends and a mixture of 80% nylon and 20% polypropylene which creates a much more comfortable rope than the traditional manila battle rope.
Mobility & Recovery Equipment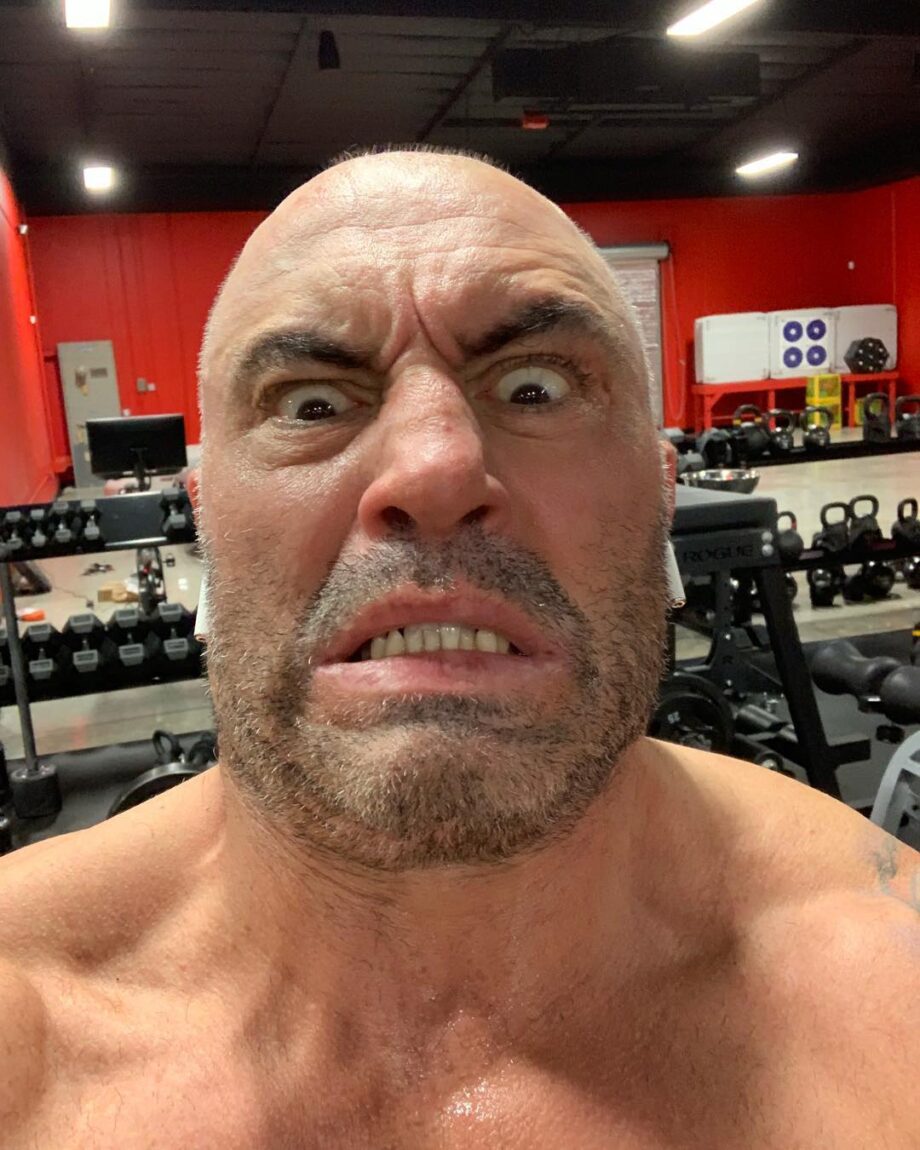 It's great to be strong and well conditioned, but it doesn't do much if you're unable to move and recover from your training. Joe recognizes this and has invested quite a bit of money into items designed to increase his ability to recover from workouts and increase his mobility.
Sitting in the middle of Joe's Monster Rig 2.0 are a few bands associated with the Crossover Symmetry program. Crossover Symmetry is a program that is designed to increase scapular strength and is great for improving posture and overhead strength and control.
We've reviewed and used the Crossover Symmetry System for a couple of years now and are big fans of how easy to follow, yet how effective it is. You can see our full review here.
The Iron Neck is a strengthening and mobility increasing tool for the neck and the surrounding musculature. Joe has discussed multiple times on his podcast how much he likes the Iron Neck and how he thinks more MMA guys should be using it due to its benefits in decreasing concussions.
We've reviewed multiple Iron Neck models and agree with Joe's assessment on the effectiveness of it. We try to use the Iron Neck during warm-ups and would guess that Joe does something similar. You can find our full review on the Iron Neck here.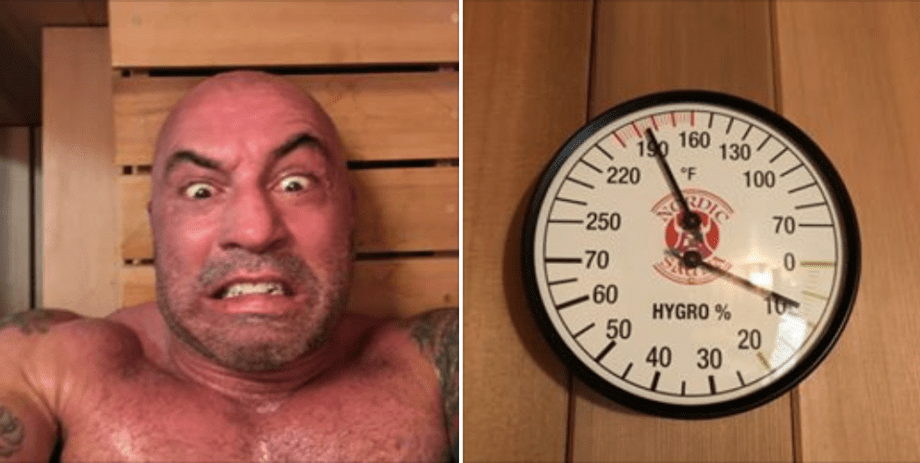 It's no secret that Joe is a fan of the sauna. He's had many guests on his show, most notably Rhonda Patrick, who espouse the benefits of having a sauna. Instead of just getting a small, pre-made infrared sauna-like an absolute schmo, Joe just had them build out a room in his studio with cedar paneling to create a sauna.
We have a sauna in our backyard and use it often (especially in the winter months.) No doubt, they're great for recovery and honestly are just very relaxing.
Joe has talked about spine decompression and inversion tables on his podcast for years. He has a couple in his gym that likely get a lot of use. The first is the Teeter Dex II Decompression and Extension Machine. This is one of the more expensive decompression machines, but is considered by many to be the best due to its versatility and ability to target the core.
The other inversion table Joe has is the Teeter EP-960 LTD Inversion Table. This is designed for spinal decompression by holding your ankles and letting you hang freely. An inversion table is a great way to decompress your spine after a long day on your feet, or with lots of weight training.
The Sand Dune Stepper is designed for rehab and conditioning. It's essentially a block of foam that can be used for running on, pushups, and other movements. Although we have one and haven't found a lot of great uses for it, there are a few people who swear by it.
Miscellaneous Equipment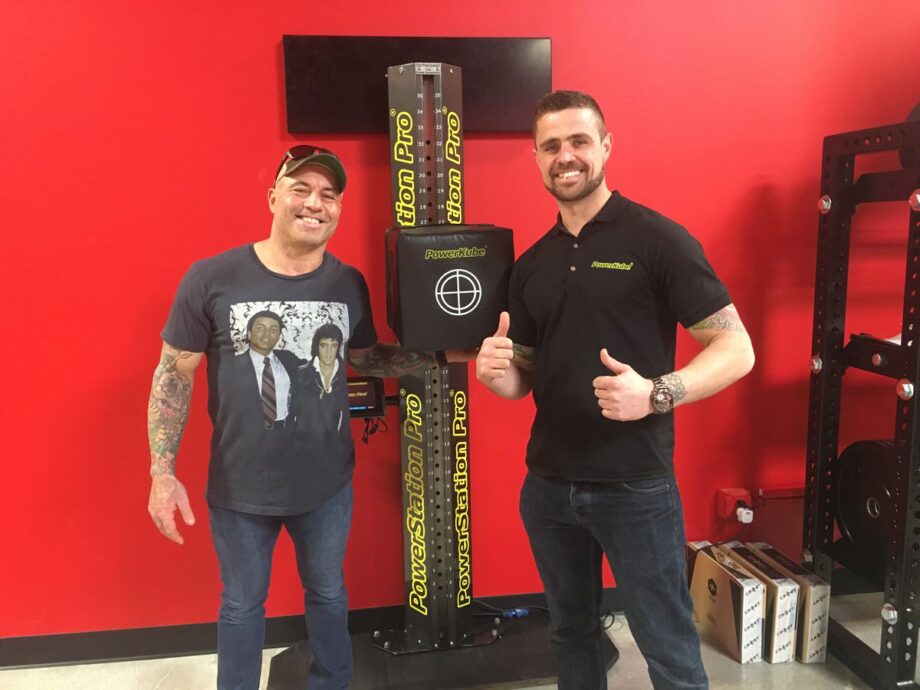 In addition to all of the equipment we've listed, Joe has a few funhouse items that can be considered training equipment, although are a bit different.
For instance, Joe has a PowerKube next to his training area that is designed to track the speed and power of your punches and kicks. It looks extremely fun and also would create a killer workout.
Joe also has a Technohunt setup that he lets friends like Shane Dorian use. Bow hunting is an obvious passion of Joe's, and this is a great way to train for when you're not in the wild.
Joe Rogan's Training Program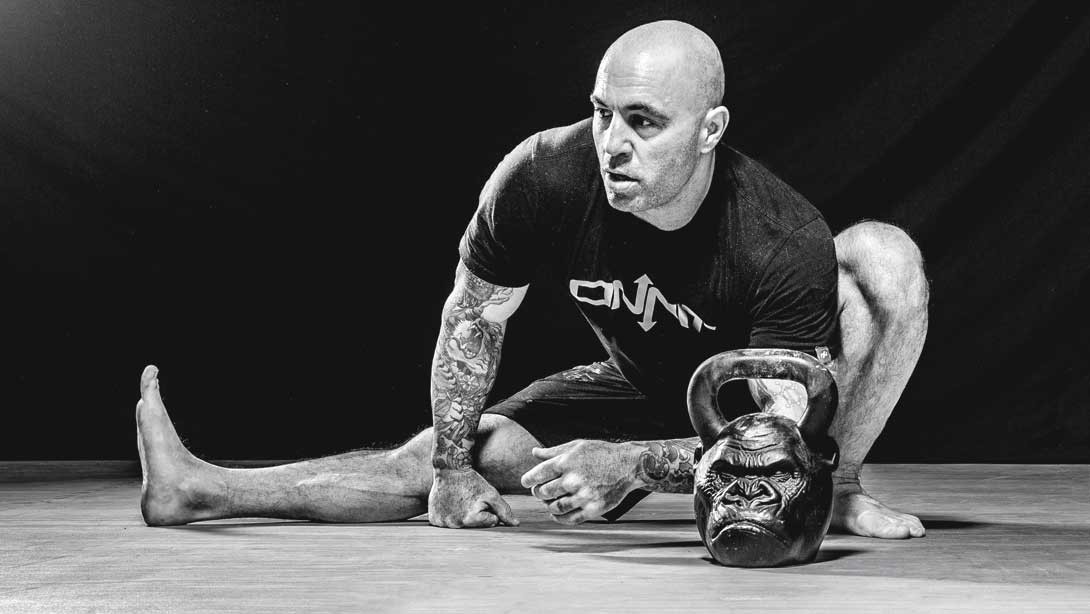 Joe has an awesome physique and there's few who doubt that. At over 50 years old, Joe still looks and performs like an elite level MMA fighter, and this is thanks in large part to his consistent training.
Joe got into kickboxing when he was young and that eventually transformed into Brazillian Jiu-Jitsu, of which he holds a black belt under Eddie Bravo. In addition to MMA type training, Joe has a steady diet of strength and conditioning as evidenced by all of the equipment in his gym.
Although Joe trains a lot, it appears that he has a unique training style, following the advice of Pavel Tsatsouline, founder of StrongFirst and a big name in the kettlebell community.
This is what Joe had to say about his training schedule on his podcast:
"I schedule my workouts every Sunday. I schedule everything that I'm going to do during the week."
"I say 'I have to do yoga two times this week' and 'I have to lift weights three times this week' and 'I have to run twice this week.' And however I fit that in, I fit that in. But I owe those things so I have to get those things in."
"The only exceptions are injuries and sickness. That's the schedule."
"On top of that, there are other things that I enjoy doing like kickboxing and Jiu-Jitsu. I work those in when I can."
To get to the level of Rogan's fitness, you have to be disciplined and this is the way he gets it done. In relation to the type of training he does, this is what he had to say:
"I follow the Pavel Tsatsouline protocol, where say if I can do 10 reps of something, I never do 10. I do five."
"If I'm doing something heavy. Like if I'm doing 90lbs clean press squats where I'm holding 90lbs over my head, I could probably do 10 of those but I'll only do four or maybe five."
"I don't go to failure. I don't believe in going to failure. What I think you're best off doing is fewer repetitions but more often. So instead of doing one day where you blow your whole f****** system out and you do 'ONE MORE BRO, COME ON. ONE MORE!!' And then the next day you can barely walk."
"I think, and this is what Pavel says, and this is what a company called StrongFirst recommends… there are a few people at the front of the line when it comes to what you would call functional fitness and functional strength. It's what Pavel calls 'greasing the groove,' which means to do it more often but not to failure."
"So instead of having one workout every three days where you blow your body out, have one workout every day where you don't blow your body out. And you'll get stronger quicker."
"There is no reason in nature why you would go to failure. Why would you go to failure in nature? You wouldn't!"
"How do animals and people and farmers get strong? Farmers don't get ridiculously f****** strong from going to failure every day. They get ridiculously strong from consistently taxing their bodies, moving bales of hay and picking up heavy things."
"You do that consistently and you get stronger and stronger so that's mostly what I do."
In my own training, I've greased the groove for many different types of training, including for grip and sprinting. It works extremely well and keeps things interesting so you can't wait to get back in the gym.
Joe Rogan's Diet & Nutrition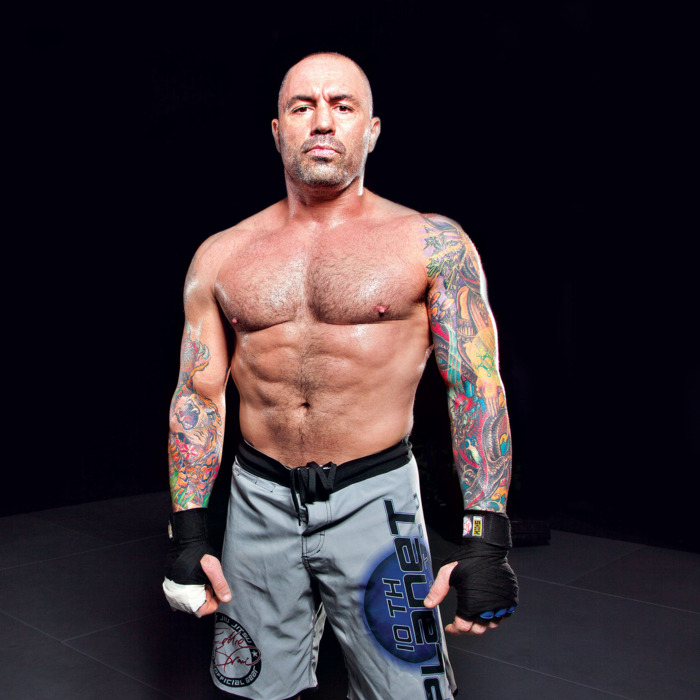 A physique with abilities like Joe has aren't just made in the gym, but also the kitchen. This is what Joe had to say about his nutrition and supplementation on a recent podcast:
"The diet is pretty strict in terms of no bread, very few carbs, no sugar, no bullshit. Healthy food, a lot of vegetables and a lot of game meat, mostly wild game."
"I take vitamin supplements every day. I take multivitamins, I take probiotics, I take vitamin B12 and D."
"I do everything that I can to put my body and my brain in a good place so I'm keeping my engine smooth. I'm changing my oil, I'm changing my spark plugs and I'm making sure that it's operating. It's not going to be perfect but I know that I've done my best to keep it operating to the best it can."
Joe Rogan Supplement Stack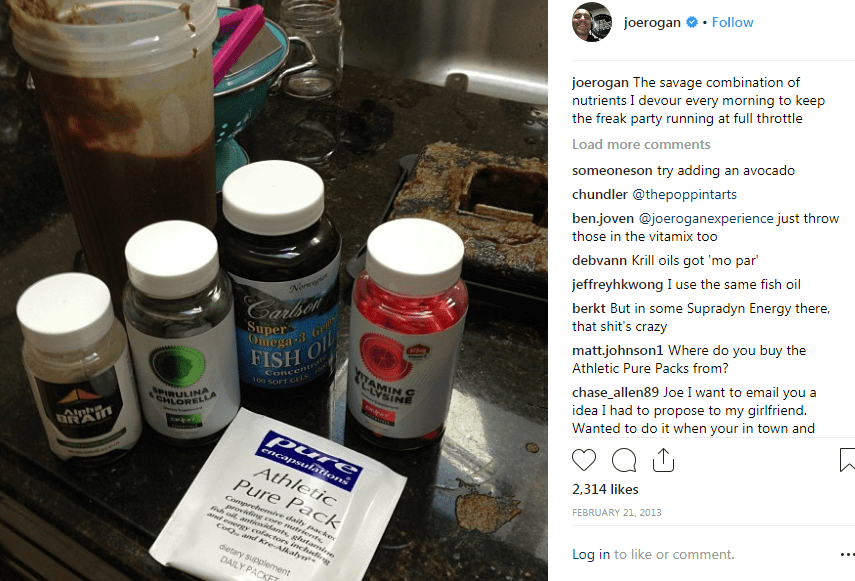 A question many people ask is, "What supplements does Joe Rogan use."
Well, Joe is known for taking and talking about the wide array of supplements he takes. Sure, he's sponsored by Onnit so he has the ability to get just about any supplement he wants for free, but no less, many of these he likely pays for.
If you were to follow the exact supplements that Joe takes, you'd be spending hundreds of dollars a month, but you may be able to find just a few that you can add to your supplement stack to improve your micronutrient uptake.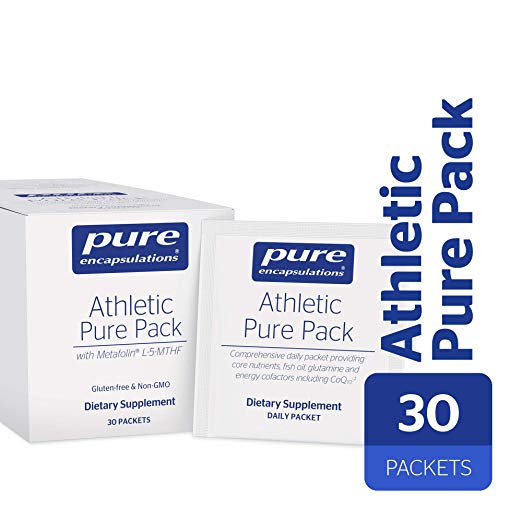 The Pure Encapsulations Athletic Pure Pack is a multi-vitamin that lays the foundation for Joe's supplementation. A multi-vitamin is excellent to cover a wide variety of bases and the Athletic Pure Pack from Pure Encapsulations is one of the best there is.
Each serving of the Athletic Pure Pack contains the following: Vitamin A, Vitamin C, Vitamin D (500 IU), Vitamin E, Vitamin K, Thiamin, Riboflavin, Niacin, Vitamin B6, Folate, Vitamin B12, Biotin, Pantothenic acid, Choline, Calcium, Iodine, Magnesium, Zinc, Selenium, Copper, Manganese, Chromium, Potassium, Boron, Vanadium, Proprietary mixed carotenoid blend, Inositol, Creatine monohydrate, Coenzyme Q10, Alpha-ketoglutarate, N-Acetyl-L-Cysteine, Alpha lipoic acid, L-Carnosine, PowerGrape®, Fish oil concentrate.
For most people, this is enough various micro-nutrients to cover all of your bases, and this, along with the purity of the product is the reason it's so expensive.
On the Joe Rogan Experience Podcast #802 with Tom Papa, Joe discussed the why he takes this product and a good reason is that he prefers powdered vitamins that come in a capsule form, which is how these are
In addition to Joe liking Pure Encapsulations, Dr. Rhonda Patrick, a consistent guest on the show, likes the daily multivitamin from Pure Encapsulations called the O.N.E Multivitamin.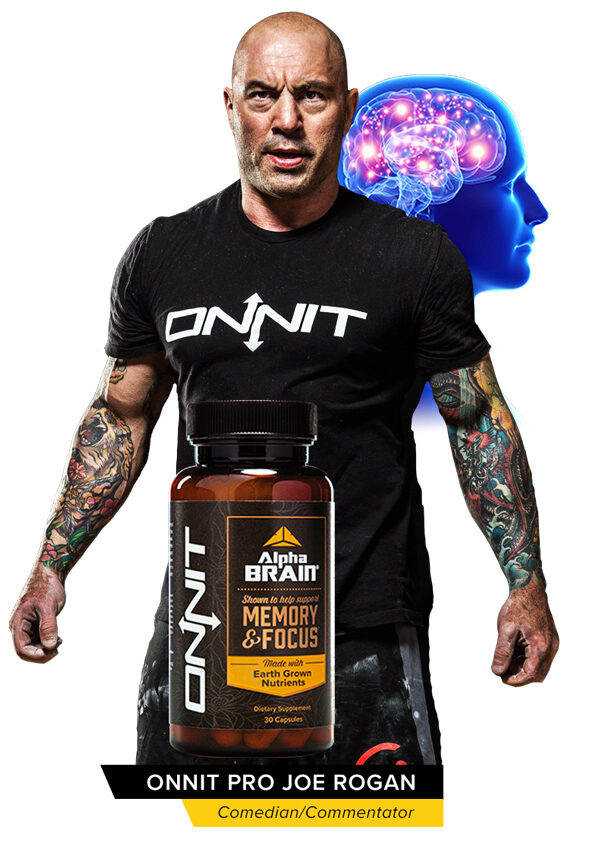 By far one of the most popular products Onnit has made to date, and one that Joe Rogan has discussed quite often on his podcast is the Onnit Alpha BRAIN nootropic. Alpha BRAIN is a nootropic supplement that is designed to enhance brain function by improving memory retention, focus on tasks, and overall mental output.
Alpha BRAIN was actually created after Joe suggested to Aubry Marcus, founder of Onnit, to create a cognitive enhancer. Joe has stated that he has been using Alpha BRAIN since it's release in 2010 and takes it before every podcast, UFC Fight, and stand-up comedy routines as it allows him to recall words and form sentences better than without.
One of the side effects of the supplement that Joe has mentioned a few times, however, is that it causes extremely vivid and over the top dreams. I've experienced these a few time and to be honest, they're pretty nice to have.
We suggest getting a free trial of Alpha BRAIN to see how you like it and then going from there. Pretty low bar to entry.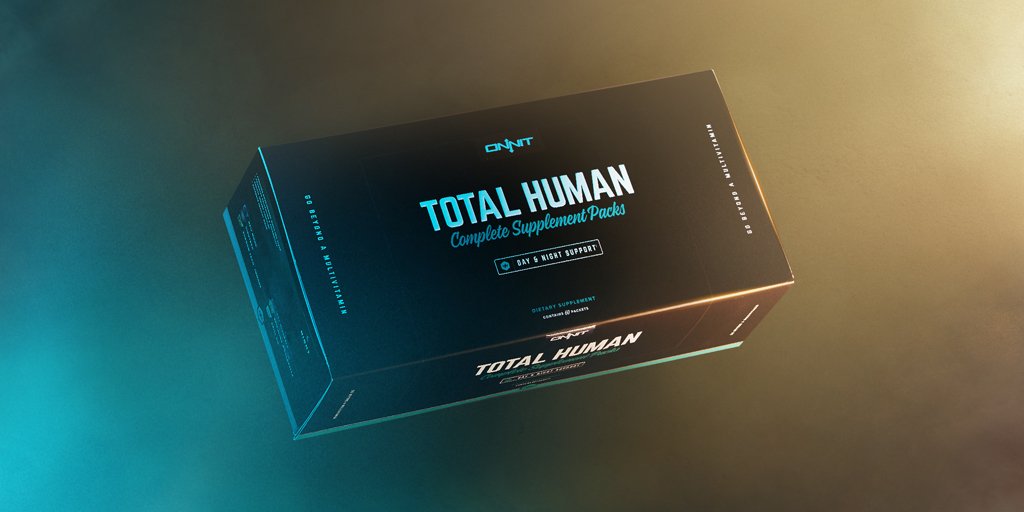 If you want to take pretty much everything Joe takes, then the Onnit Total Human is an all-in-one supplement pack that's probably your best bet price wise. If you buy all of the individual supplements separately, unless you buy them in huge bulk, you'll likely be spending much more than going with this option.
The Onnit Total Human supplement comes with a pack for the day and a pack for the night. The Day Pack comes with Alpha BRAIN (which is something we previously mentioned that Joe takes), Shroom Tech Sport, Stron Bone, and Total Human B Complex. The Night Pack comes with New Mood, ViruTech, Key Mineral. Both packs include Shroom Tech Immune, Krill Oil, and Spirulina & Chlorella.
If you were to take everything that comes in Onnit Total Human by buying them individually, it would cost $7.68/day. That's a pretty penny for supplements. If you purchase it through the Total Human packs, it costs $4.60/day or $3.91/day if you purchase the subscription. This is really for the person that wants a holistic supplement approach and is probably why Joe Rogan takes and endorses it.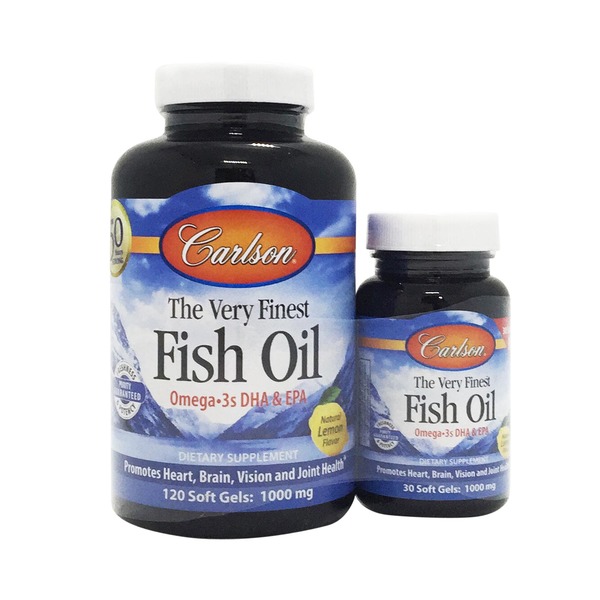 Fish oil is a tremendously well researched and suggested supplement that is high in Omega-3 fatty acids. On episode #1178 with Dr. Rhonda Patrick, Joe shared that he takes Carlson's The Very Finest Fish Oil which is fish oil that comes either in capsules, or my favorite, in liquid form that digests quicker, although it has been said to taste worse (however, the lemon flavor actually tastes pretty good.)
Each serving of the fish oil Joe takes contains 1,600mg of Omega-3 and is extremely highly rated with a 4.5/5 star rating with over 1,800 reviews. Fish oil is one of the top supplements we and many others would recommend and Joe is taking one of the best.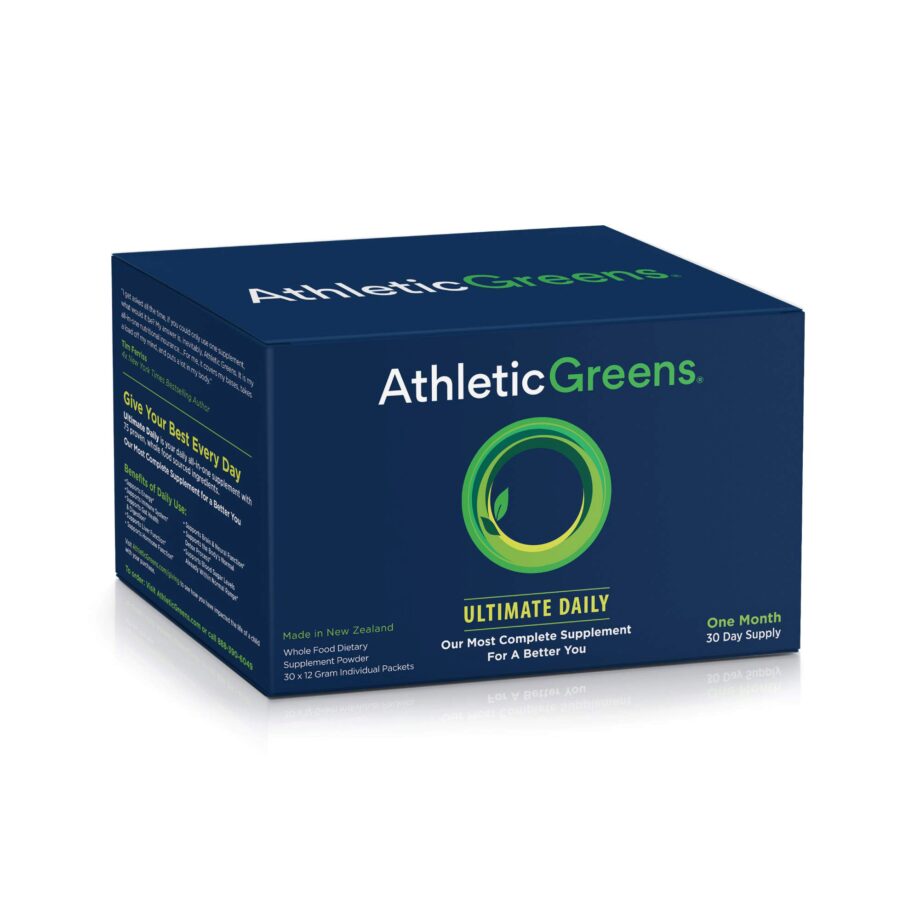 Athletic Greens is a favorite among both Joe Rogan and another popular podcast host (and fellow home gym owner) Tim Ferriss. It could be that Athletic Greens is a sponsor of both podcasts, however, Joe says that he consumes Athletic Greens and specifically their Travel Packs with him on the road for all of the comedy shows and UFC fight nights he's a part of.
Athletic Greens is an extremely popular product, and for good reason. It's a powder that mixes with water and contains 75 different micronutrients including vitamins, minerals, and whole food including both chlorella and spirulina (which is found in other supplements Joe has said he takes.) When you're traveling like Rogan often is, it's great to have a pack that you can take with you and drop it into water to make sure you're getting all of the nutrients you need to keep you going.
RELATED: Athletic Greens Review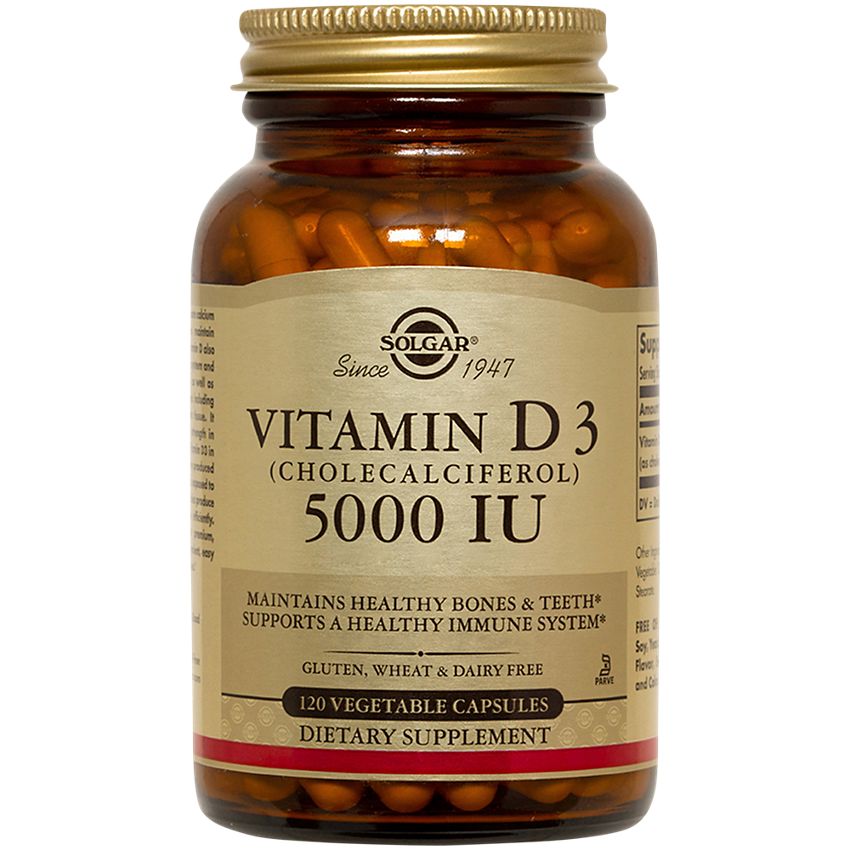 It's come out, in many ways thanks to the guests on the Joe Rogan Experience that many people are deficient in Vitamin D3. This is largely due to the fact that we work mostly indoors and most of the light we receive is from our computers and phones. The Vitamin D supplement that Joe uses is Solgar Vitamin D3 as shown here.
Solgar Vitamin D3 is a very highly rated Vitamin D3 supplement that helps to maintain healthy bones and teeth while supporting a healthy immune system and tissue health. It is a bit pricier than some generic vitamin d supplement, but you often get what you pay for, and this is one of those instances.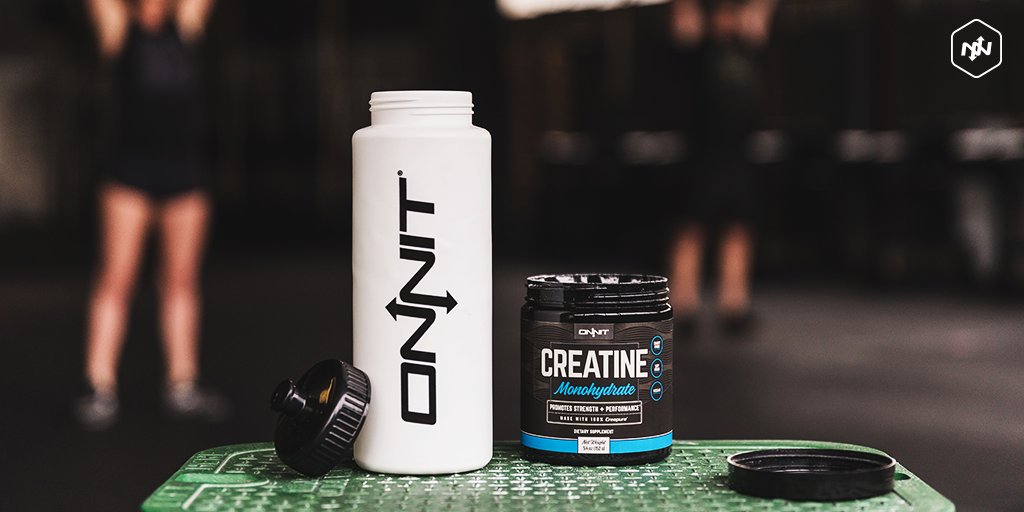 Creatine is a foundational supplement for just about anyone looking to increase muslce mass and improve performance. It's long been considered one of the best supplements that aren't illegal and because of this, it's no surprise that it's been apart of Joe Rogan's supplement stack for some time.
Joe said on JRE Podcast #799 with Brendan Schaub and Bryan Callen that, "creatine is one of the few legit supplements that actually increases your strength." And, he's completely right, creatine works and if you're not taking it, you should.
At this point, just about all creatine monohydrate powders are the same, despite the marketing. We suggest going with Now Sports Nutrition Creatine Monohydrate from Amazon as it's the cheapest per ounce. However, the creatine that Rogan likely uses is Onnit's Creatine Monohydrate that is a bit more expensive, but still a good, clean product.
Out of all the supplements on this list, creatine is one of the most researched and effective.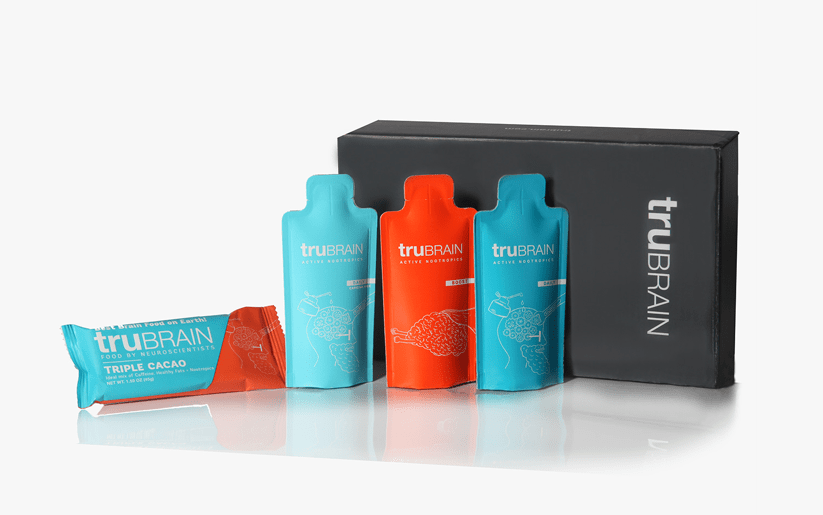 Joe has discussed TrueBrain, which combines caffeine, oxiracetam, and piracetam. On JRE episode #629, Joe interviewed Dr. Andrew Hill, which is the neuroscientist behind TrueBrain and is similar to another supplement that Joe takes called Neuro1.
TruBrain is comprised of a pack of 1 OZ pouches that can be used on the go and are a popular nootropic for those that want to "overcome mental blocks conquer procrastination, and improve verbal fluency."
Although there are likely cheaper ways to get the ingredients found in TruBrain, if you're looking for something on the go, then this is a great option and something that Joe has taken at some point in his life, if not currently.
What Supplements Does Joe Rogan Take?