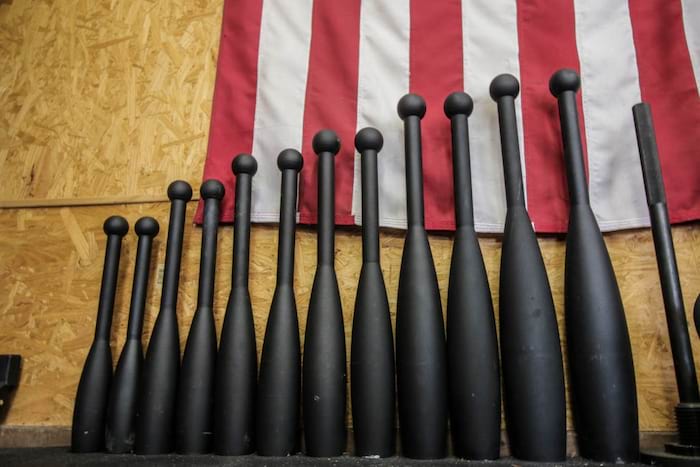 The Onnit Steel Clubs are formed from a single machined piece of steel with a grip-friendly, matte powder-coat finish. With production being steel matte-powder coat finish it will equate to a very durable piece of equipment.
On top of that, Onnit is not breaking anybody's bank with offering these Steel Clubs to athletes of all skill levels.
Onnit has taken everything into consideration when manufacturing their steel clubs, and compared to the competition (although there isn't a lot), they have produced some of the best all around Steel Clubs on the market.
Without a doubt, steel clubs are a simple tool. Steel is placed on a lathe and then machined into the desired shape which is then powder coated. However, despite their simplicity, there are a few notable areas that should be examined before deciding which company to buy from.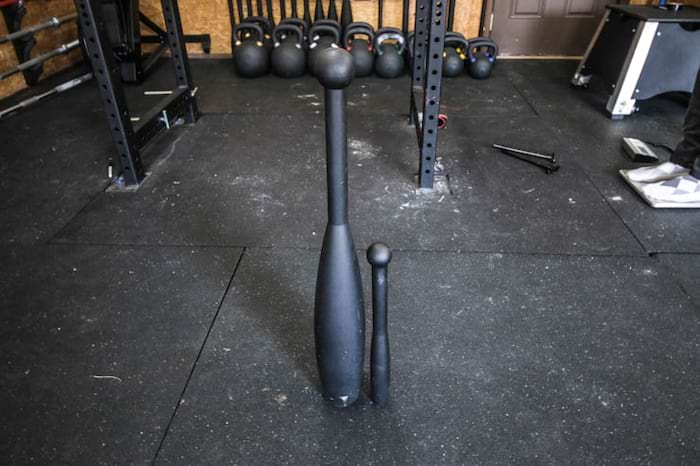 First up is what makes up the coating on the clubs, and that is the powder coat. Although powder coat isn't the absolute, most durable coating on the planet, it does a pretty outstanding job.
In salt spray tests, powder coat has been shown to last 2,000 hours and longer without failure  That's not to say powder coat can't be scratched, as evidenced by the many scratches on my power racks, but it does a great job for this sort of application.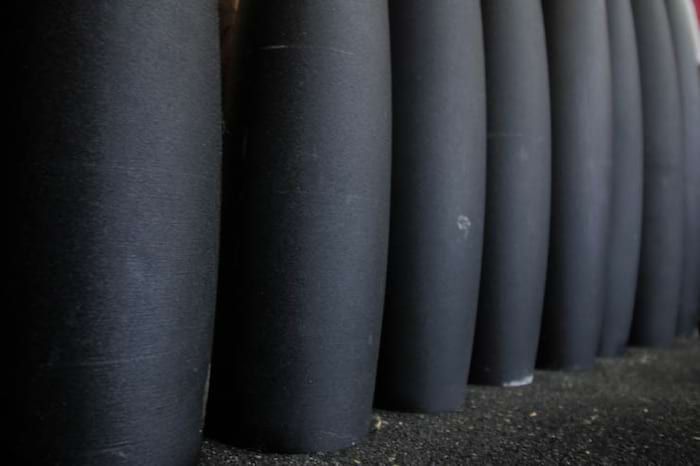 The powdercoat Onnit uses is for the most part great. It has a somewhat smooth texture, but just enough grip to feel comfortable when using chalk. It's very similar to what Rogue Fitness uses on their pull-up bars.
This said, not all of the clubs we received had the same powdercoat. The 45 lb. clubs for example featured one smooth club and one rough club. Although this isn't a big deal, it's enough that we feel we should report it.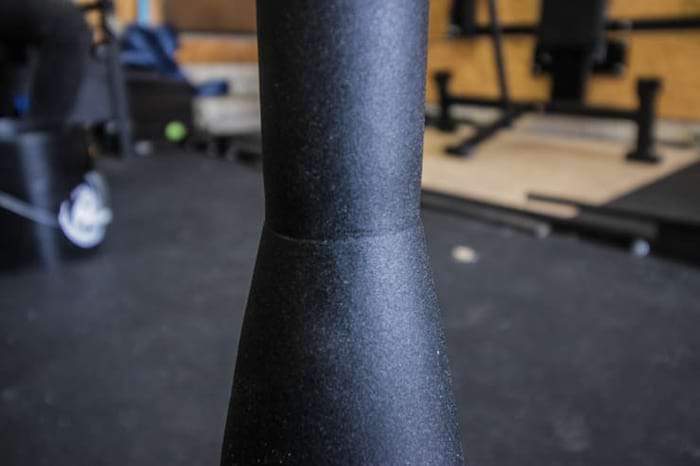 One of the most outstanding features of the Onnit Steel Clubs is the fact that they're machined from a solid piece of steel. What you find with most kettlebells is that they use cast iron in a mold. Although cast iron is fine, it certainly isn't ideal and is a much cheaper way to make a piece of equipment. Machining clubs from a single piece of steel is expensive, but also leads to a more even finish and a more durable piece of equipment.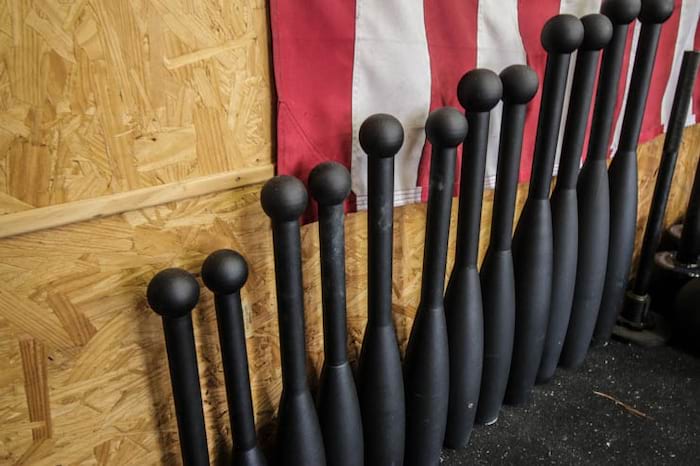 In addition to being more durable, machined steel is more
The steel Onnit uses is heavier and more dense than iron which allows the clubs to have a thinner profile. The steel also keeps the clubs highly resistant to rust and denting.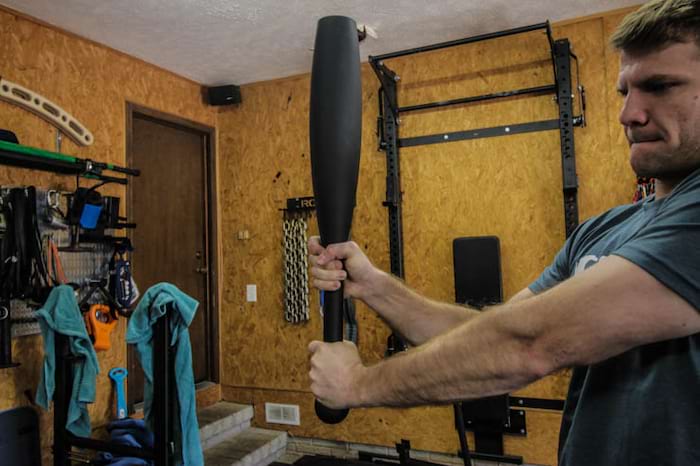 Machined steel sounds great, but it's not until you get the clubs in your hands that you realize how superior they are to cast iron.
In addition to all of the benefits previously listed on machined steel, it also allows the manufacturer to have a more accurate weight. It isn't uncommon to order a kettlebell or steel club made from cast-iron and what says 45 pounds is closer to 47 or 43 pounds. Onnit has eliminated the guessing game and produced a superior steel club thanks to the machined steel and more attention to detail.
There's no doubt in my mind that these steel clubs are made to last forever and will withstand just about whatever you can throw at them.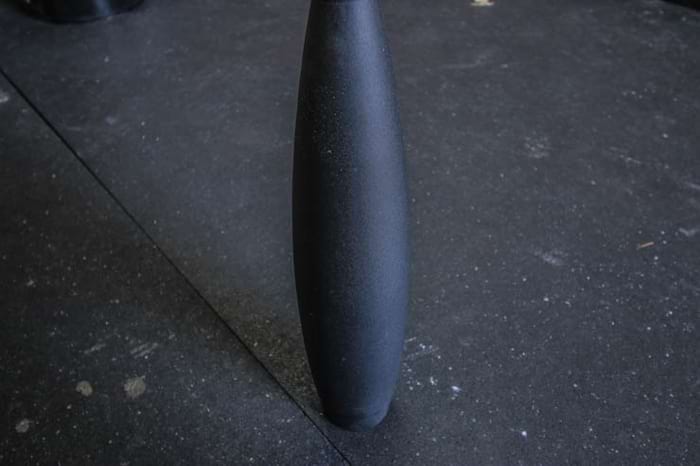 The design of the clubs mimic a bowling pin which is for multiple reasons. First off, having the ball on the end keeps the hand from slipping off during swings, it also allows the club to be used for farmers carries to increase grip. The weight on the end allows the swing to be fluid and momentum to be used.
The flat bottom of the clubs allow them to be stood upright, although the 5 pounders didn't have a large enough base to be stable. The bottom of the clubs feature the weight and branding and although it's nice, we would have liked to see some sort of weight indication in a more visible place for easy identification.
When it comes to use, steel clubs are incredibly versatile.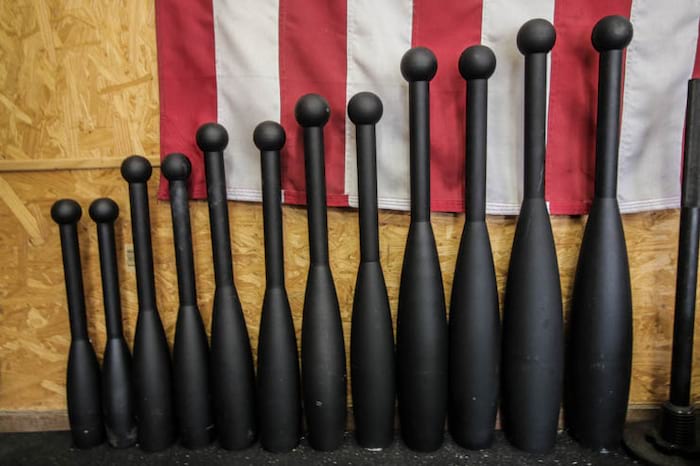 Tennis, Golf, Baseball, Volleyball, Basketball all require the use of one side of your body to a greater extent than the other. Clubs are an ideal way to help balance out the body by introducing similar motions to serving/swinging/shooting/throwing with your non-dominant hand.
The Onnit Steel Clubs can also enhance core power. These Steel Clubs offer a trainee rotational movements on the transverse planes that will lead to increased core power.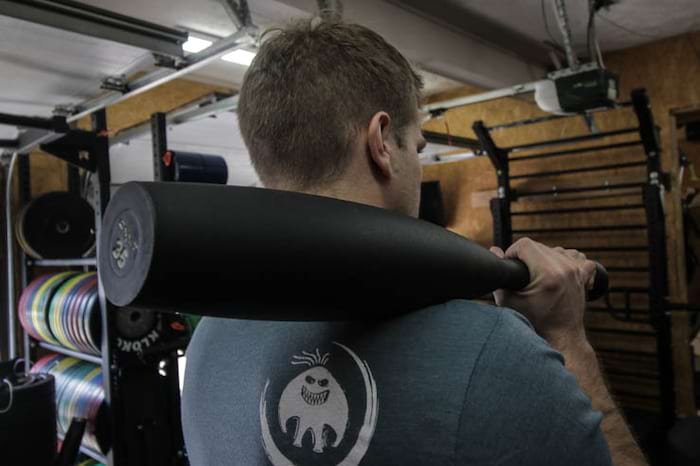 Onnit has made sure their Steel Clubs are not only good for upper body movements, but also taken into consideration these clubs can wreck the lower body. The Steel Clubs are easy to mobilize for movements such as clock squats and dynamic shoulder squats which provide full-body workouts and although they're not going to get you to a 500 lb back squat, they will increase many other important attributes of human function such as mobility, balance, coordination, and stamina.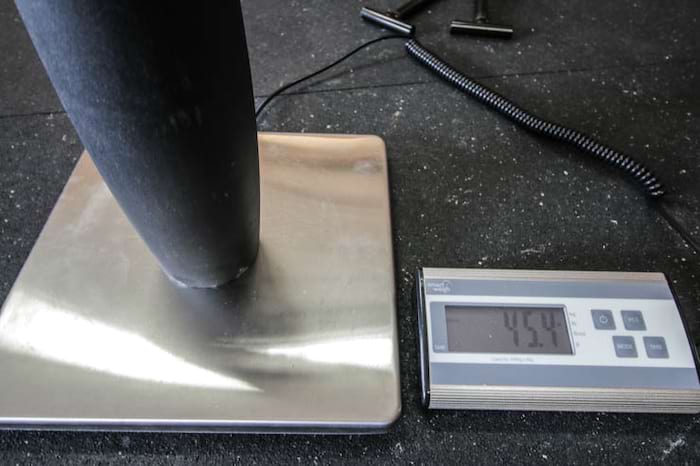 The shortest and lightest steel clubs weighs in at 5 pounds and stands 12.5" off the ground. The tallest and heaviest club is 45 pounds and 27.5" high. With Onnit manufacturing their equipment from one piece of steel, the weight a person orders will be pretty much the weight a person receives.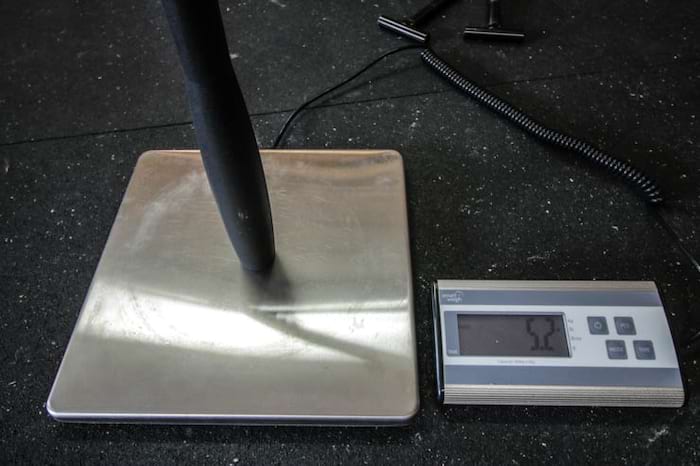 It's important to remember that if you are purchasing these steel clubs for rehabilitation or mobility purposes, you will not need to go much heavier than 5-10 pounds. Which, I'm sure it can sound demeaning to a person, but with these clubs, you will not need to move a lot of weight to get a lot of results.
If you are a person who is somewhat proficient in their training method and want to work strength and conditioning, I suggest lookin at one or two moderate weights at 15-25 pounds. If you are advanced and want to use technically difficult two hand drills, a single heavy weight of 35-45 pounds is great.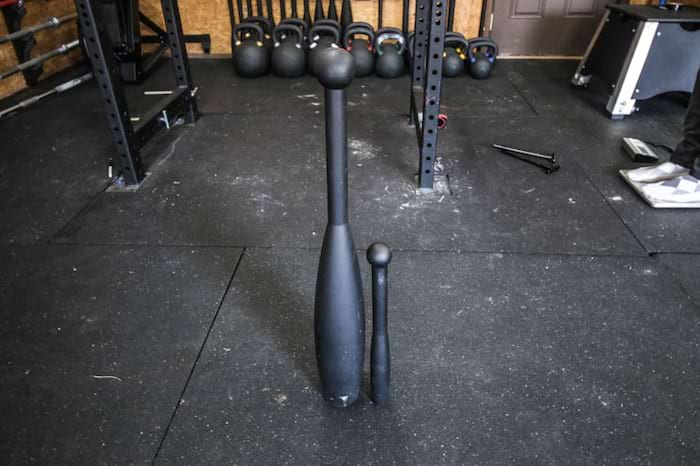 Onnit has added high contrast lettering to the bottom of the clubs. With most cast iron clubs or kettlebells, the weight you are grabbing can be difficult to read. The high contrast takes the guessing out of what weight you are grabbing.
After researching and testing various steel clubs, we believe the Onnit Steel Clubs are the best steel clubs for the price currently available.