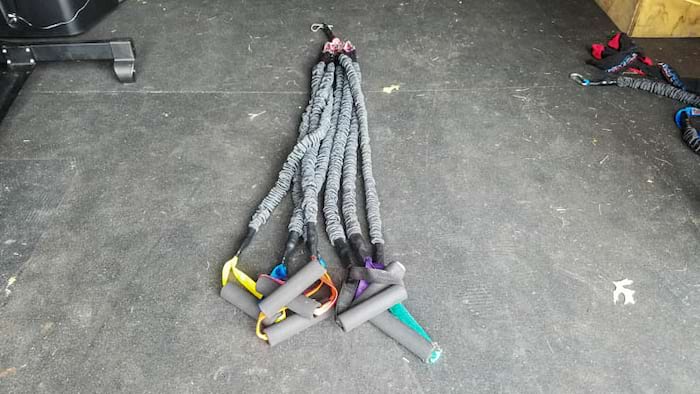 The X-Over Bands from FitCord are the best tube resistance band currently being made, and they just so happen to not be the most expensive (that's what we call a win-win.)
The FitCord X-Over Bands is a company owned by Worldwide Fitness Products which is one of the only tube resistance band manufacturers in the USA. Not only are they made in the USA (Alabama) to be exact, but they've also been doing so for longer than just about anyone else.
The FitCord X-Over Bands have a name similar to the one you've probably heard of before, and that's for a very good reason. FitCord was at one time a supplier for Crossover Symmetry Bands. Crossover Cords are now being made overseas, but you can still get the bands that were originally used from Fitcord.
Check out my in-depth Crossover Symmetry review here.
I'm a big fan of 'Made in the USA' products, but that does not equate to them being superior to others. That said, I can't think of a way that the FitCord X-Over Bands could be further improved.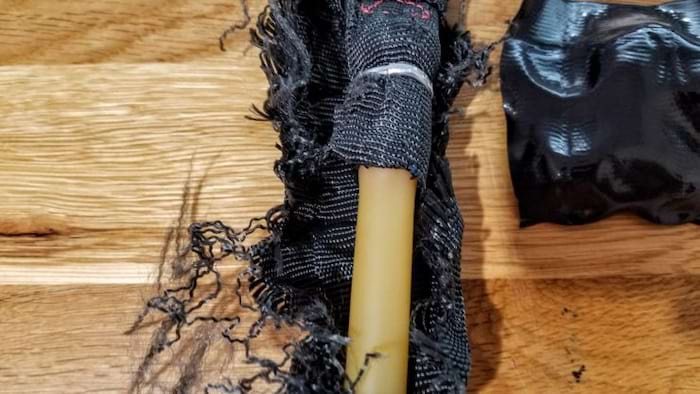 The main feature of the FitCord X-Over Bands is the tube that is used is the highest quality available. We went through the various types of tubing that is used above, and FitCord uses the highest quality, most durable band that's available -- dipped latex.
FitCord not only says they're durable, but they also do independent tests to prove their durability. FitCord's have proven to last over 150,000 repetitions, which vastly outperform companies using inferior products. This means not only will the cords resist stretching over time, but they'll also not break and therefore have a much longer usable life than their inferior counterparts.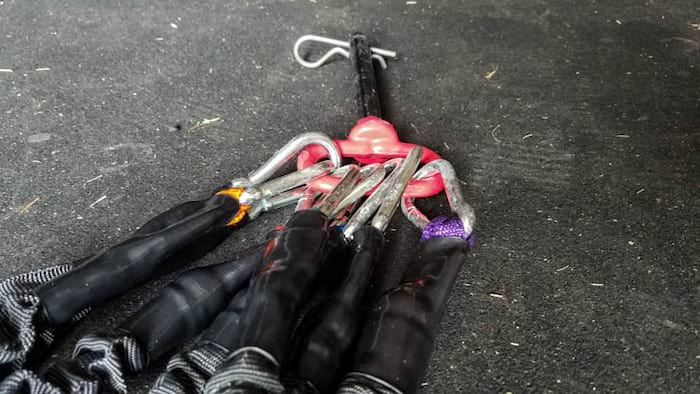 FitCord makes bands ranging from three pounds of resistance up to fifty-five pounds. If you wanted more resistance, you could grab two handles, although its less than ideal.
The X-Over Bands are a design that should work for most people's workouts, especially those in overhead sports like baseball who greatly benefit from Crossover Symmetry. CrossFit athletes should also be using bands for restorative purposes and strengthening their scapula. Speaking of Crossover Symmetry, here's their basic program: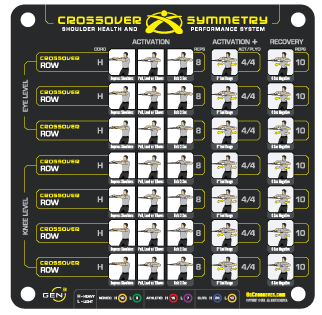 One area that must be discussed in relation to band usage is that eventually, bands will break. It doesn't matter how good your bands are, they will eventually snap, and hopefully, it's not during use.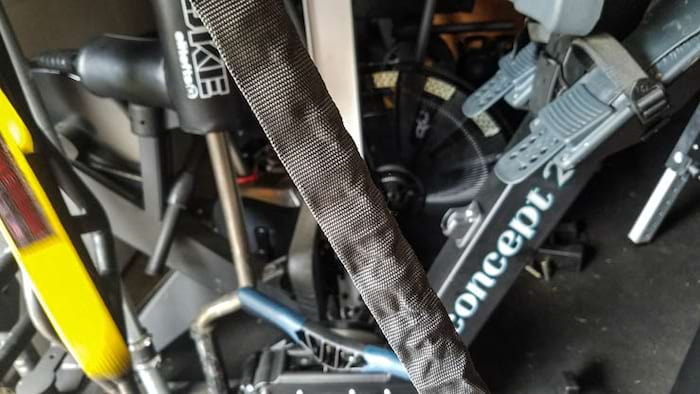 Most budget bands, including our budget pick, will not have a safety sleeve covering the bands. The safety sleeve protects the user in case of breakage, which although doesn't happen too often, it is possible. In fact, it's such a fear that companies producing bands without safety sleeves include a disclaimer and recommendation to wear glasses during their use. The problem, however, is nobody is going to wear glasses while working out.
Not only will FitCord's safety sleeve prevent injury, but it also prevents the dipped latex from being damaged by UV Rays. UV degradation is known to weaken latex and other rubbers which will cause an increased chance of injury as well as weaken the band and create inconsistent resistance.
In fact, if you head into any large sporting good store, you can see UV degradation on bands occurring in plain sight. Lifeline Bands are popular among sporting goods stores and are exposed to a lot of UV Light. As they degrade, they will change colors and begin to peel; something I've seen multiple times in stores. Not only is this going to provide worse resistance, but it's also going to be unsafe, and the bands haven't even been purchased yet.
The last thing that a safety sleeve does is it allows those allergic to latex the ability to use the bands without any adverse reactions.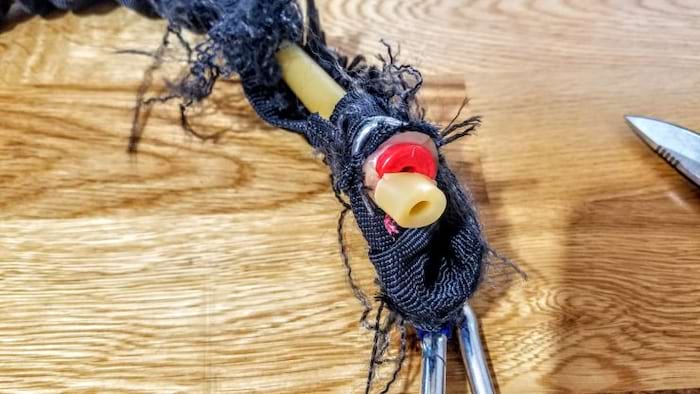 Underneath the nylon sleeve at one end is a carabiner that is attached using a braided strap, a plastic plug, a metal collar (that was impossible for me to remove,) and multiple levels of stitching keeping it all together.
When you look at the bands, you're probably like me in thinking that there can't be much to them. However, once I began cutting them apart, it became quite apparent that a lot of thought and effort goes into making sure the bands last.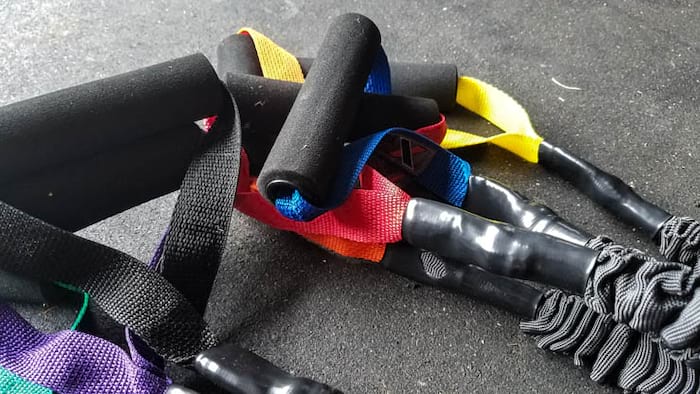 One of the reasons there's likely so much going into the bands is because FitCord offers a lifetime warranty on the bands. If they bands break for any reason, you simply exchange the broken band for a brand new one; that's called faith in your product.
In order to make them easy to use on my power rack, I bought a pair of hitch pins from Harbor Freight and am able to use them at all angles, easily.
The resistance bands from FitCord are the best available, and they're also not the most expensive. If you're in the market for bands, these are the ones we suggest.