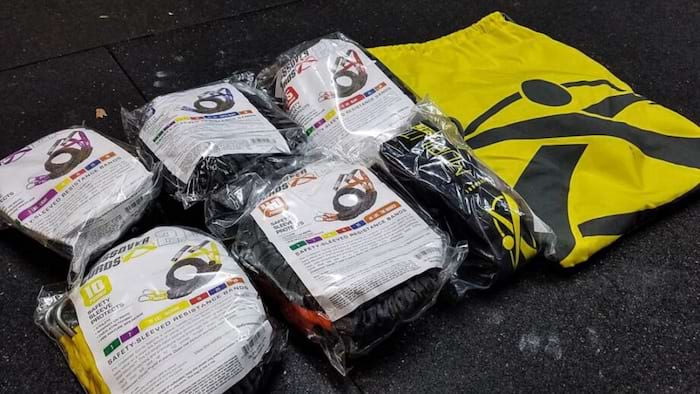 First off, something that I feel must be said is Crossover Symmetry is not the only way to strengthen the shoulder girdle. You could go grab some bands that you use for benching and squatting and start pulling and pushing against those. However, Crossover Symmetry is one of the only programs designed specifically for athletes who play baseball, basketball, football, and compete in CrossFit.
Crossover Symmetry also features some excellent pieces of equipment to go along with the program.
I think too many people look at the price of Crossover Symmetry and believe they are paying a premium price for some really lovely bands. Although bands are certainly included, what's more important is the program you receive with the bands. Many companies make bands, few make detailed programs on how to use the bands in an effective manner.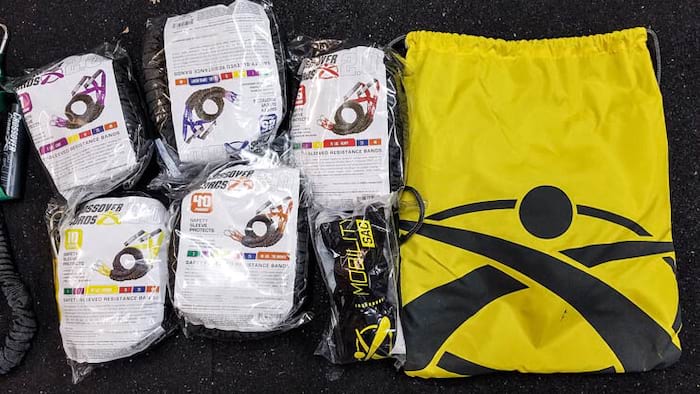 Let's start by taking a look at the bands.
Now, it must be said that I have a lot of experience with resistance bands. In fact, we at GGR were able to test nearly all of the top companies with the best tube resistance bands and wrote on our findings. There are a lot of options for bands, but what must be understood is that many companies are using the same factories and merely rebranding them.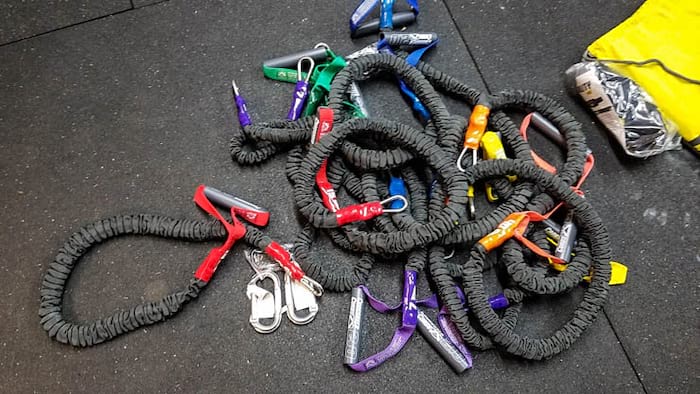 Crossover Symmetry is using some of the better bands in the industry. The first thing you notice about Crossover Symmetry Cords if you've never seen them is the dark grey sleeves that wrap the bands to protect the user in case of breakage. It must be understood that bands do break. No matter how good of rubber is used in the bands, after enough time and use they will snap, and you definitely do not want them to snap in your face (there have actually been people who have lost eyesight because of this.)
In addition to the sleeve protecting the user from breakage, the jacket also protects the bands from UV light. UV light is known to degrade rubber, so keeping the bands shielded is a great thing.
There are three types of rubber that companies use in creating their bands - thermoplastic rubber, extruded rubber, or dipped latex. Dipped latex is often the best option due to its ability to retain its shape and for its durability. This is the rubber Crossover Symmetry Cords use and is one reason they can ask the price they do.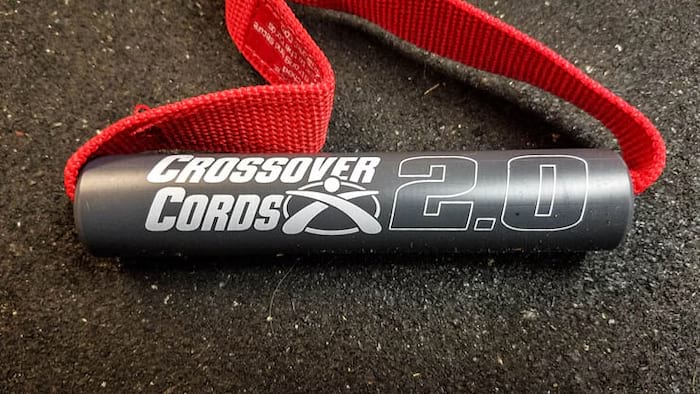 The Crossover Symmetry Cords 2.0 also feature something else that's unusual, and that is plastic handles instead of the traditional foam handles. In all honesty, I actually like the plastic handles. At first, I thought the handle change was just another way to shave cost, but after using them, I actually prefer them. In our research, these are some of the only bands using a plastic handle.
This said, one improvement I think could take place is to add knurling to the handles as a custom option. Crossover Symmetry markets to the CrossFit community pretty heavily and not only would this feel great, but it could be pretty popular. Just imagine, mini barbells in your hands!
Finally, there are a few different ways to attach the bands for use. I prefer using hitch pins (purchases separately) and placing them on my power rack uprights. However, the options that come with the bands are good as well. There is a door harness that wraps around a standard door or some straps to wrap around a post. The bands also have carabiners attached to them so you can secure them to a chain link fence (popular among baseball players.)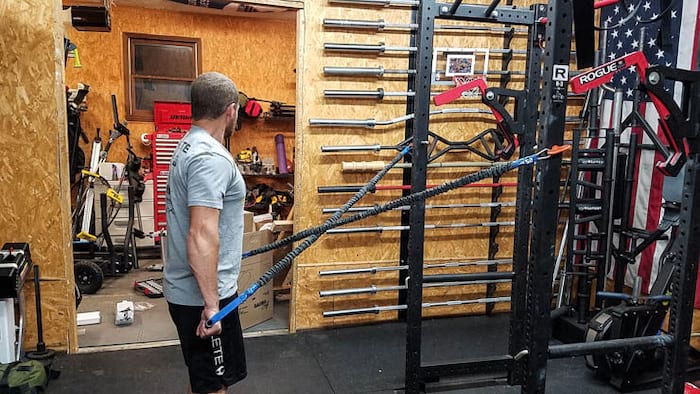 So, the bands are pretty great, but you in addition to the bands you also get the Crossover Symmetry Program. Now, unfortunately, I can't just post the program and talk about how great it is (you have to buy it, bummer I know.) But, what I can say is that after using the program for over a year, I have no pain in my shoulders, and overall feel much more stable in all overhead lifts.
One of the newer additions to the Crossover Symmetry package is the online Training Zone. If you purchase a package, you get access to the Training Zone which has videos and individual programs. For instance, if you golf, there is a specific and tailored program for golfers. This is a pretty cool feature as they continue to add more programs and content.
Overall, Crossover Symmetry features great bands with an even better program. Honestly, if you have any pain in your shoulders or want to strengthen them, then you just need to buy this program. Yes, I'd like to see it a bit cheaper, but I haven't found anything that compares.