We test and review fitness products based on an independent, multi-point methodology. If you use our links to purchase something, we may earn a commission. Read our disclosures.
If you're actively trying to reduce your body weight and/or body fat percentage, I don't have to tell you how difficult it is. Losing weight is tough, and it's not uncommon for people to turn to dietary supplements to help. In the case of fat loss, many people look to diet pills that claim to be fat-burning or metabolism-boosting.
The problem with such supplements is that they aren't FDA-approved before going to market, and this industry has a long, frightening history of mislabeled products. What you see on the label isn't always what you get, and many diet products have been associated with severe adverse health effects and even death. Plus, most only work in the short-term if you don't actively learn how to create and maintain healthy lifestyle habits.
The best weight loss supplements for women—and for anyone—are supplements that close nutritional gaps you may be facing as a result of lower calorie intake.
With input from registered dietitian Destini Moody, my own knowledge in supplements as a certified sports nutrition coach, and hours of research, I put together this guide to help you choose the right nutrients for your unique needs.
RELATED: Weight Loss Pills That Don't Work
Medical disclaimer: This article is intended for educational and informational purposes only. It is not intended as a substitute for medical advice. For health advice, contact a licensed healthcare provider. GGR also recommends choosing a product that has been third-party tested for quality.
Best Weight Loss Supplements for Women
Best Overall Weight Loss Supplement for Women: Iron
Good for: Women who are deficient in iron
According to registered dietitian Destini Moody, iron is one of the most important nutrients for biological females, particularly those of menstruating age. It's also super important for individuals who exercise frequently, especially at high intensities and/or for prolonged periods of time, and people who adhere to plant-based diets.
If you're low in iron, you may suffer from symptoms like extreme fatigue, weakness, shortness of breath, dizziness, lightheadedness, and headaches, according to the Mayo Clinic1. Being low in iron also negatively impacts exercise performance, according to research in the American Journal of Clinical Nutrition2. All of this is because iron is a key nutrient in carrying oxygen to the body's tissues and cells. 
It's no secret that battling low energy levels and muscle weakness can make it tougher to reach weight loss goals. Who wants to exercise when they can barely muster enough energy to get essential daily tasks completed?
If you suspect you're battling iron deficiency anemia, talk with your doctor about getting your levels checked. An iron supplement may be just what you need to be on your way to effective weight loss. One big thing: Only people who are deficient in iron should take iron supplements. Too much iron can be toxic and, in severe cases, fatal, so it's critical to determine whether you actually need it.
If you find that you do, our guide to the best iron supplements may help as you shop for the right product.
Best Daily Weight Loss Supplement for Women: Multivitamin
Good for: Minimizing potential nutrient deficiencies due to low calorie intake
As a certified sports nutrition coach, I think of multivitamins as a sort of insurance against potential micronutrient deficiencies, particularly for those trying to lose weight. Losing weight requires you to eat fewer calories than you burn—aka, be in a calorie deficit—which may open you up to the possibility of deficiency, depending on what you eat.
Taking a daily multivitamin is one way to close nutritional gaps in your diet and, in the process, ward off any unpleasant symptoms that happen in response to such deficiencies. Depending on the nutrient you're missing, you may experience low energy, poor focus, poor sleep, headaches, mood changes, or muscle weakness.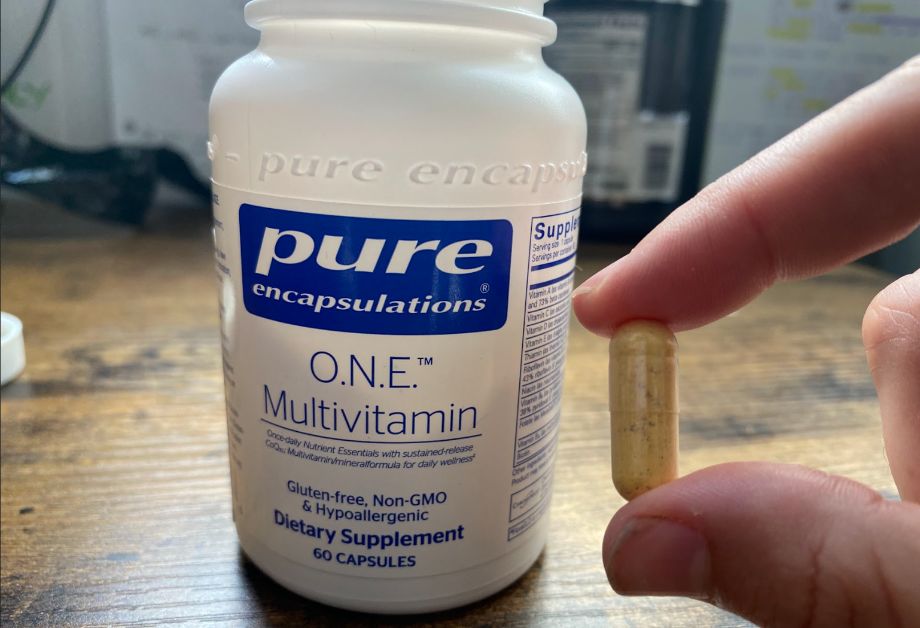 Resolving said symptoms will make it easier to lose weight, since an increase in energy and mental acuity leaves more in the tank for a good workout (and you're less likely to make emotional food decisions if you're not constantly feeling tired, stressed, or moody).
Note that if you are not deficient in any nutrients, you're unlikely to see any benefit3. If after several weeks of consistent supplementation you're still dealing with unfavorable symptoms, consider seeing your doctor to run a blood panel. You may be battling hormonal problems or other conditions that can't be fixed with vitamin and mineral supplementation.
Our guide to the best multivitamin for women details more than 15 top-tier options to choose from.
Best Natural Weight Loss Supplement for Women: Fiber Supplement
Good for: Feeling full and maintaining a healthy gut microbiota 
Most Americans don't consume enough dietary fiber, which is a type of carbohydrate your body can't digest. For better or for worse, fiber comes in supplemental form, and it can be a big help for those fighting weight gain.
Fiber, especially insoluble fiber, slows the digestion process4 and can keep you feeling full for longer periods of time. Additionally, certain fibers act as prebiotics5 and feed the healthy bacteria in your gut, contributing to a healthy microbiome. The microbiome has been strongly linked to6 weight, blood sugar levels, and other health markers.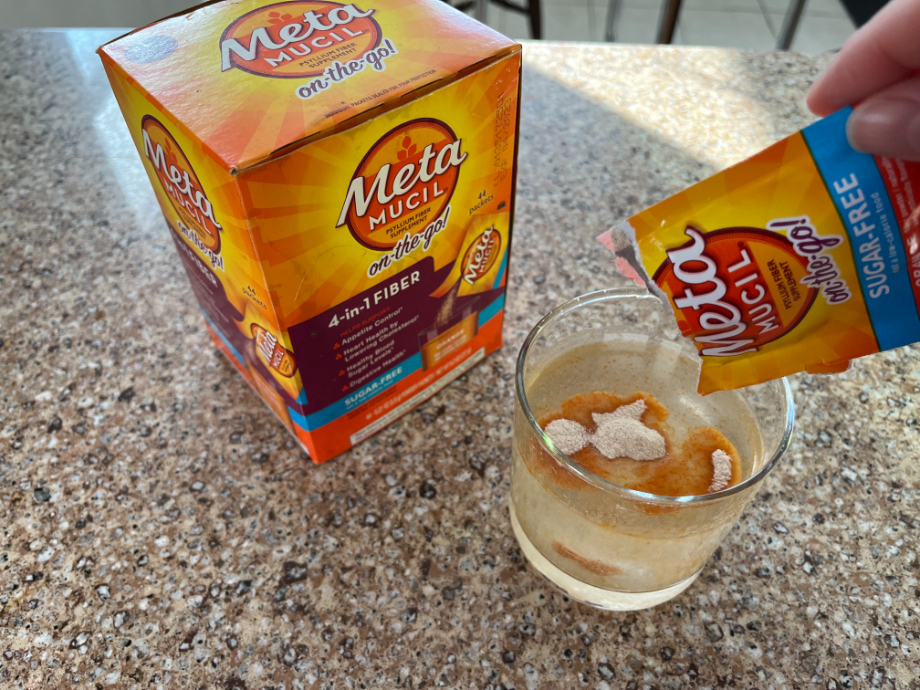 Specifically, fiber intake and microbial diversity—or a measure of how many types of bacteria reside in your gut—have been linked to less weight gain over time, as shown in a long-term study7 on humans in the UK.
Studies have identified certain types of fiber that seem to be especially helpful for weight loss and prevention of weight gain. Those are glucomannan8, a viscous fiber from the konjac plant that has also been linked to improved cholesterol levels; and nopal fiber9, from cactus plants, which requires more long-term research to determine its safety and effectiveness.
Check out our dietitian-written guide to the best fiber supplements if you're on the hunt for one.
Best Supplement for Women's Weight Loss and Muscle Gain: Whey Protein
Good for: Women who are looking to lose fat but maintain muscle
Trying to "tone up" as you lose weight? I'm the first to admit I have an aversion to that term, but as a certified personal trainer and nutrition coach, I know it's what a lot of people want. The actual term you're looking for is "body recomposition," and protein plays a huge role in that.
Protein is made of amino acids, which drive muscle protein synthesis10 (MPS). MPS is the process required for muscle growth. Protein powder provides a healthy dose of amino acids, which can help you preserve lean muscle mass as you lose fat mass. 
Additionally, protein is often considered "nature's metabolism booster" for two reasons. For one, of all the macronutrients (protein, carbs, and fats), protein requires the most energy11 for your body to digest. For two, muscle tissue has a higher metabolic rate12 than fat tissue, so more muscle means more calorie burn just for existing.
To recap: Protein helps build muscle, which is important for maintaining a healthy metabolism, and it can naturally curb your appetite (without the risks that come with weight loss pills that don't actually work).
Best Vegan Weight Loss Supplement for Women: Vegan Protein Powder
Good for: Controlling hunger in women who don't eat animal-derived foods
For people who follow a vegan or vegetarian diet, vegan protein powder can impart the same benefits13 as animal-based protein powders as long as all nine essential amino acids14 are present. Those are histidine, isoleucine, leucine, lysine, methionine, phenylalanine, threonine, tryptophan, and valine.
Bonus: many of the best vegan protein powders are fortified with vitamins and minerals, and many even include fiber, probiotic blends, and enzymes to assist with digestion.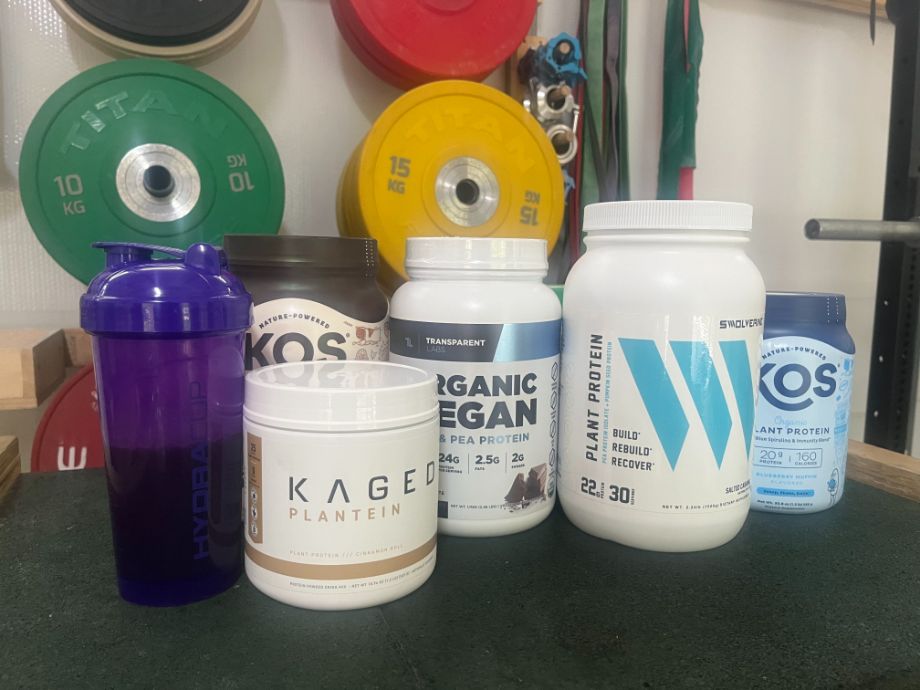 As you shop, be sure to look for explicit information on the amino acid profile and check to see that more than one type of plant protein is included. This is called protein complementation, and it's the only way to ensure a plant-based product contains a complete amino acid profile.
The only exception is soy protein powder, since soy naturally contains all essential amino acids. Pea protein does, too, but it's very low in the amino acid methionine, so it's best to combine it with another.
Best Appetite Suppressant for Women: Casein Protein Powder
Good for: Reducing food cravings and snacking
The macronutrient protein has been substantially studied as a potential warrior in the worldwide fight against obesity due to its ability to act as a natural appetite suppressant and increase lean body mass.
In fact, research in the Journal of Obesity & Metabolic Syndrome15 definitively concluded that protein "is an effective and safe tool for weight reduction that can prevent obesity and obesity-related diseases."
Casein protein specifically is known for its appetite-dampening effects because it's slow to digest compared to whey protein, its more liquidy sibling. (When milk is separated during processing, the liquid is used to make whey protein powder, and the curds are used to make casein protein powder).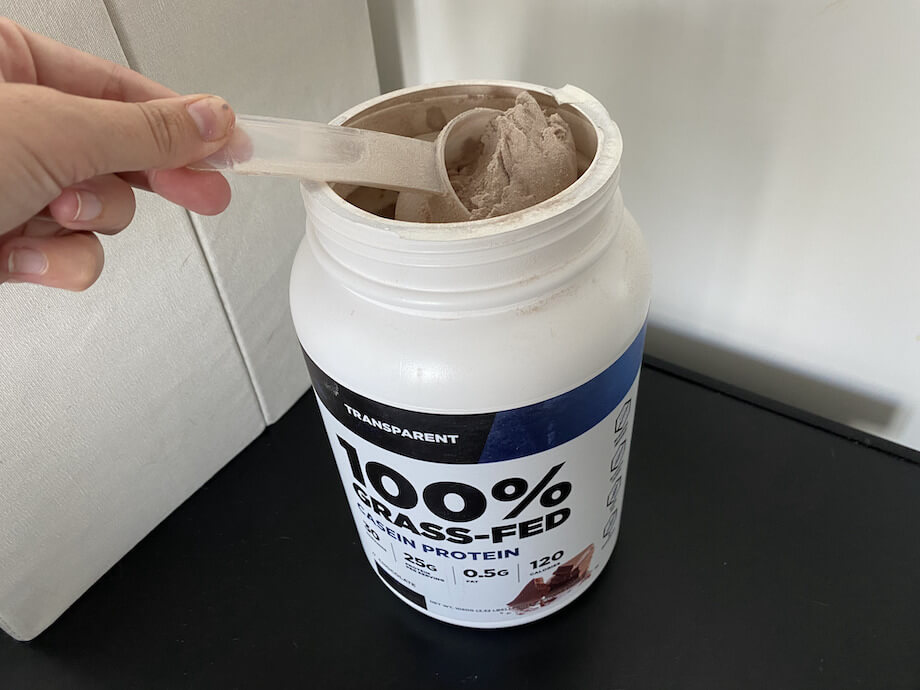 Registered dietitian Destini Moody suggests using casein protein in between meals and/or in the evening to reduce cravings and snacking.
One fun thing about casein? It can actually make a decent dessert. Fitness buffs are known to make casein protein pudding, which you can do by mixing a scoop of casein with less liquid than usual. Sprinkle on some fruit, chia seeds, or cacao nibs for texture and you've got yourself a high-protein sweet treat.
We've got a dietitian-approved guide to the best casein protein powder to get you started.
Best Weight Loss Supplement for Women at GNC: Electrolytes
Good for: staying hydrated to fuel workouts
Next time you stop by your local GNC, pick up an electrolyte powder or electrolyte drink. These beverages contain essential minerals that support fluid balance in the body, making them ultra-important for hydration.
There are a lot of reasons you should stay hydrated—like the fact that dehydration can be very dangerous and, eventually, fatal—but let's look specifically at how maintaining healthy electrolyte levels and fluid balance assists with weight loss.
For starters, it's possible to mistake thirst signals for hunger signals, according to research in the journal Physiology and Behaviors16. Additionally, researchers have proposed17 that diets high in salt, fat, and sugar have weakened our ability to accurately, innately detect thirst. Evidence surrounding this topic is weak, but anecdotally, many of us (myself included) know this to be true in our day-to-day lives.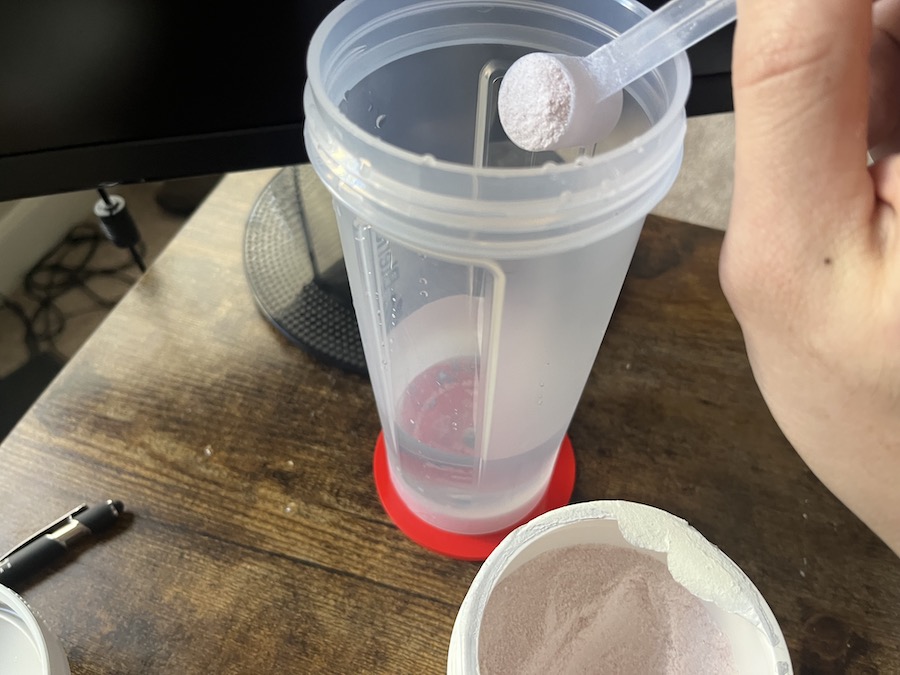 There's stronger evidence to suggest that staying hydrated can help with weight loss, though results are still mixed. In a 2008 trial18, researchers found that higher water intake was associated with less calorie intake in women, at least in the short-term. A 2022 review of studies19 found that drinking 500 milliliters of water before a meal may result in modest weight loss, and a 2019 systematic review20 reported similar results.
Finally, the most convincing reason to start drinking more fluids with electrolytes is exercise performance. While the direct impact of hydration status on weight loss remains unclear, there is no question about the impact of hydration status on exercise performance21.
Exercise is an important part of a long-term weight-loss strategy, and you can't exercise effectively if you're chronically dehydrated. Not only that, but exercising while dehydrated can be dangerous. If you want to amp up the intensity of your workouts and burn more calories, make sure to hydrate with water and electrolytes.
Best Weight Loss Supplement for Women for Energy: Caffeine
Good for: Getting in a good workout
Speaking of intense workouts, caffeine is another supplement that may help you get the most out of your available gym time.
Whether you prefer caffeine in the form of coffee, pre-workout, or energy drinks, there's a clear relationship between caffeine consumption and exercise performance, according to the Journal of the International Society of Sports Nutrition22. The research goes on to say that this is true for both advanced athletes and individuals new to exercise.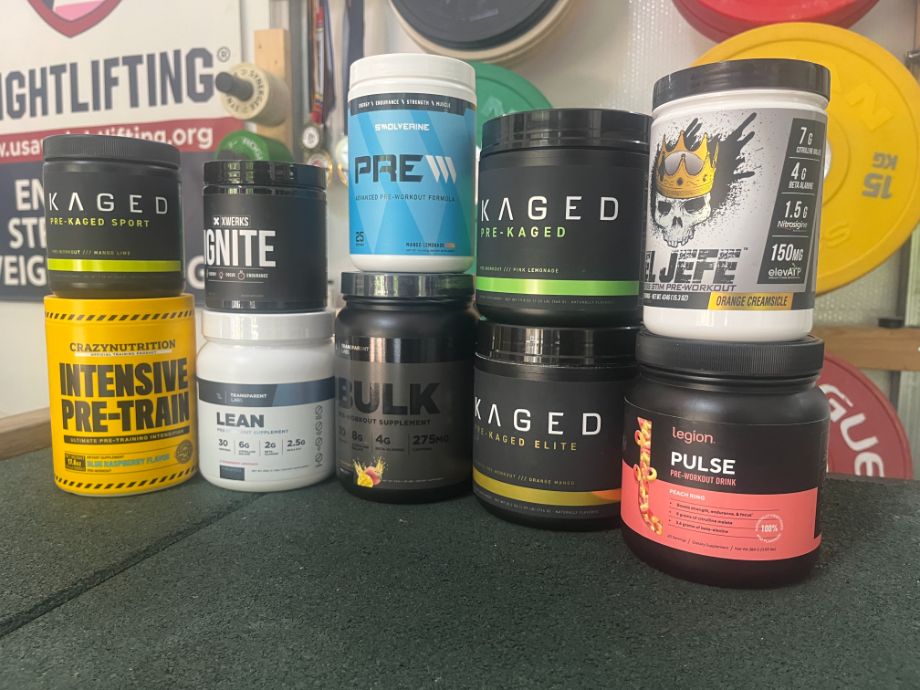 What's more is that caffeine can give you the jolt of energy you need to actually make it to the gym or out on the pavement for your walk or run. If you find yourself constantly avoiding exercise due to low energy, a moderate dose of caffeine may be just what you need.
Just be careful not to exceed the recommended maximum dose of 400 milligrams per day set forth by the FDA. Consuming more than that may result in unwanted side effects including jitters, nervousness, anxiety, high heart rate, high blood pressure, or insomnia.
Our guide to the best pre-workout for beginners is a good place to start if you're new or sensitive to caffeine.
Best Nighttime Weight Loss Supplement for Women: Magnesium
Good for: Getting a better night's sleep
Magnesium is involved in more than 600 reactions in the human body. It's hugely important for our overall health, including sleep health.
This important mineral affects how well we sleep and has been linked to daytime indicators of poor sleep like drowsiness and falling asleep during the day, according to a 2023 systematic review23 in the journal Biological Trace Element Research.
Other research24 indicates that magnesium supplementation increases sleep duration in older adults with insomnia.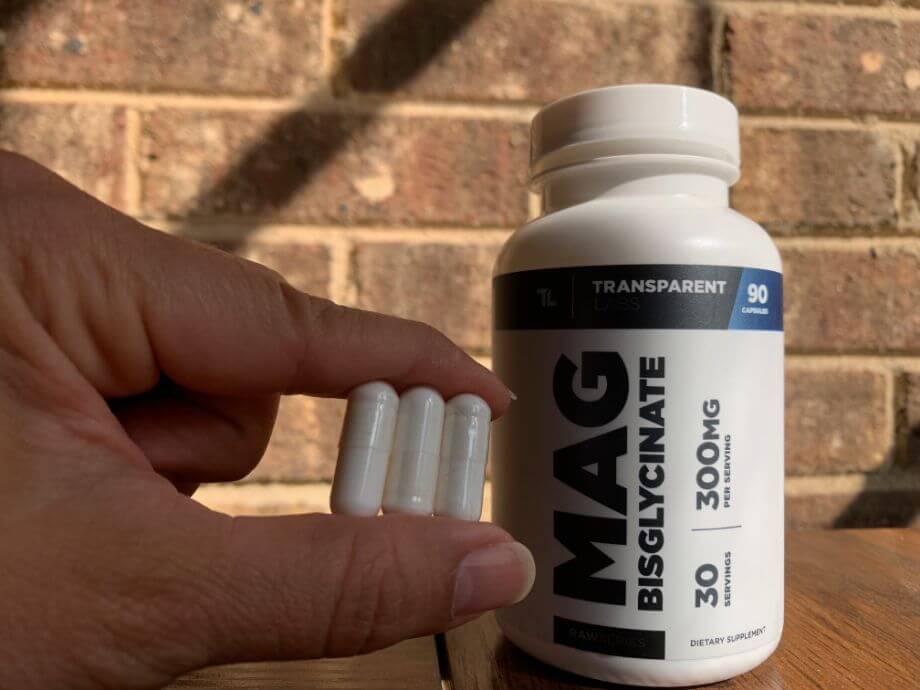 You may be wondering what this has to do with weight loss. Well, "It's been well established through science that sleep deprivation is associated with poorer food choices," says registered dietitian Destini Moody, as well as "increased levels of our hunger hormone ghrelin and increased levels of cortisol, which is associated with more fat storage."
Yep, it's true: According to a 2022 literature review25, people who sleep less than seven hours per night "often make poor nutritional choices and have higher caloric intakes compared to people who sleep greater than seven hours a night."
So while magnesium won't directly increase fat burn or calorie burn, it is a tool for remaining steadfast in your commitment to losing weight. Read our guide to the best magnesium supplements to find the right one for you.
Best Weight Loss Supplement for Women Over 40: Vitamin D
Good for: Reducing the risk of osteoporosis while in a period of calorie restriction
Like magnesium, vitamin D will not directly impact fat mass or body weight, but it is an important nutrient for women who are actively losing weight.
Here's why: Studies26 have shown that weight loss, whether intentional or unintentional, can decrease bone mineral density in the aging population.
And, registered dietitian Destini Moody says, "Older women are already at a massive risk of osteoporosis, especially black women, who also have a tougher time getting enough vitamin D from the sun due to increased melanation in the skin."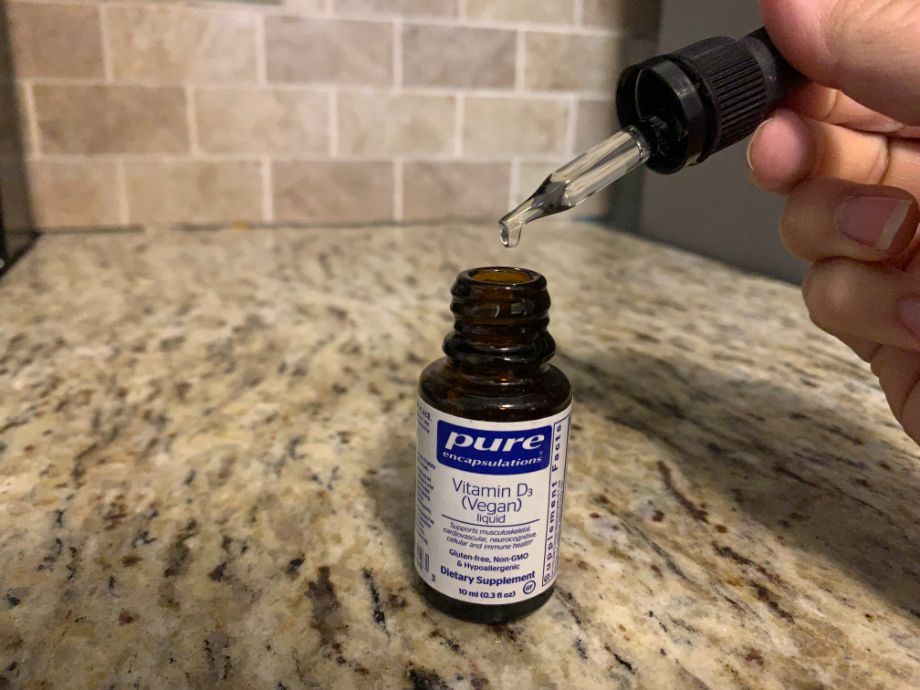 This risk is due to menopause27, as the sudden decrease in estrogen leads to more bone resorption (loss) than formation (creation), Destini explains.
"Supplementing with vitamin D is clearly a good idea for ANY woman over 40," Destini says, but particularly those who are losing weight due to the increased risk of bone loss. "Taking vitamin D, along with doing some resistance training, can attenuate this bone loss." 
See the best vitamin D supplements.
Other Weight Loss Supplements for Women to Consider
Iodine
Iodine28 is an important mineral for overall health. It regulates the production of thyroid hormones T3 and T4. Without sufficient iodine, you may suffer from impaired thyroid hormone levels, which often contributes to a slowed metabolism.
Supplemental iodine is available, but you may be able to reach adequate levels by switching to iodized salt if you don't already use it.
Calcium
Calcium works hand-in-hand with vitamin D. Registered dietitian Destini Moody recommends it for women of menopausal age for the same reason she recommends vitamin D: to reduce the risk of bone loss and osteoporosis. It's especially important for those who do not consume dairy products, she says.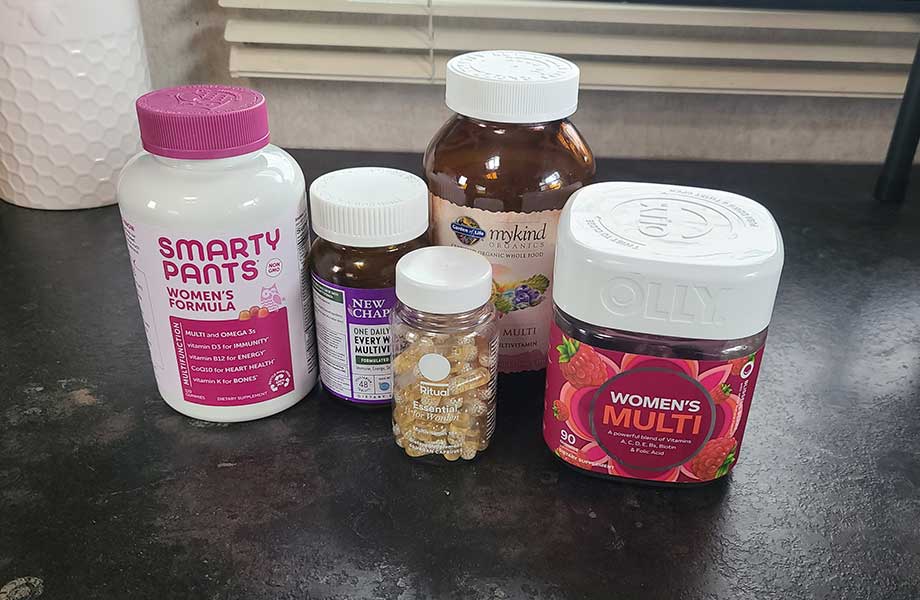 Vitamin B12
Vitamin B12 is a nutrient that humans can only get from animal-derived foods. Deficiency in this vitamin causes symptoms29 such as intense fatigue, irritability, and weakness—all things that can make exercise and healthy eating feel impossible. Destini recommends supplemental B12 for people who are deficient in it, which typically are those who eat vegetarian and vegan diets, according to the U.S. Office of Dietary Supplements30.
Weight Loss Supplements for Women to Avoid
There is an abundance of brands pushing products claiming to have the best diet pills. They may claim to be composed of natural ingredients, but in reality, most of these supplements contain high amounts of stimulants that come along with negative side effects. 
Fat Burners
This class of supplements includes anything that claims to boost metabolism. Look out for terms such as:
Increase fat oxidation or fatty acid oxidation
Rev fat metabolism
Melt fat cells
Blast stubborn fat
Thermogenic fat burner
Increase thermogenesis
Creates ketosis without a keto diet
Common ingredients in this category include capsaicin from cayenne pepper, such as what is found in Capsimax powder, as well as green tea extract and green coffee bean extract.
While some "fat burning" ingredients may not pose serious health risks, safe dosing protocols have not been established for most, and in general, supplements like this "have a nasty habit of citing ingredients that are 'clinically effective' but conveniently not including enough of that ingredient," says registered dietitian Destini Moody.
Other fat burning ingredients have been linked to serious health problems, including liver damage, kidney damage, and cardiovascular problems, according to research in the Journal of Medical Toxicology31.
Appetite Suppressant Pills
Appetite suppressants come in many forms. Manufacturers may claim they "suppress hunger hormones," but often what they do is "zap appetite due to high caffeine content," Destini says.
As for ingredients, there's a lot of overlap between this category and fat burners. Appetite suppressant pills often contain capsaicinoids, green tea or green coffee bean extract, chromium, forskolin, and hydroxycitric acid (garcinia cambogia). Fibers, such as guar gum and glucomannan, are also common in this category.
Like fat burners, some substances marketed as appetite suppressants have been associated with various health problems31 including organ damage.
Laxatives
Laxatives, as you probably know, loosen stool and increase bowel movements. They should not be used for weight loss purposes. Laxatives have a history of abuse32 among people with eating disorders, and such abuse can cause electrolyte imbalances33 and irreversible damage to the gastrointestinal tract34.
Diuretics
Diuretics increase urination. In the weight loss industry, they are often called "water pills." Diuretics are banned in sport35 according to the World Anti-Doping Agency's policy, and using them for weight loss purposes can result in dangerously altered electrolyte levels to the point of hyponatremia36, which can be fatal.
Off-Label Prescription Medications
It's not just over-the-counter supplements and drugs people use for weight loss. Prescription weight loss medications are safe and effective when taken at proper dosages under medical supervision. There are prescriptive criteria, including body mass index (BMI) and usually weight-related conditions like Type 2 diabetes, high blood pressure, high cholesterol, or coronary heart disease.
It is imperative that individuals do not buy prescription weight loss medications on an off-label basis for two big reasons. One, manufacturers cannot guarantee the safety or efficacy of products claiming to contain their medication on an off-label basis. Two, buying up prescription medications without a prescription makes it difficult, and sometimes impossible, for people who really need these medications to get them.
How We Chose the Best Weight Loss Supplements for Women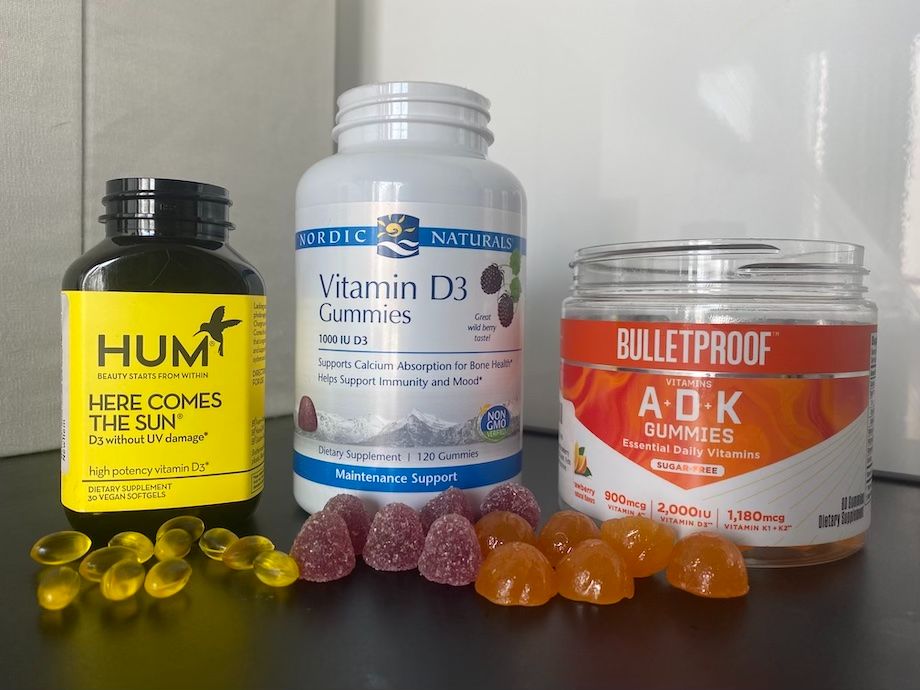 A lot of care went into this guide to weight loss for women. The women on our team at GGR know how it feels to be marketed to in a predatory way, enticed to buy products that say they can resolve our insecurities.
Expert Consultation
Before even beginning to write this article, I consulted with registered dietitian Destini Moody to better understand which nutrients most profoundly affect weight loss in women. At GGR, our writers always consult with experts in fields relevant to the content we are creating.
Hands-On Product Testing
The specific products we recommend in this guide have been tested firsthand by our team. Our product testers consist of certified personal trainers, certified nutrition coaches, and athletes ranging from recreational to Olympic-level.
We rate products according to criteria developed for that specific product category. You can read more about how we choose products by referencing our supplement testing methodology.
When to Talk to a Doctor
If you're struggling to lose weight despite exercising regularly and eating in a caloric deficit, a doctor visit may be warranted. For women, many things can impact their ability to lose weight and keep it off, especially as they get older.
Hormonal changes that naturally occur as women age, for one, are a big reason that women may struggle with their weight. If you suspect you may be facing hormonal imbalances, check with your doctor about getting a blood panel.
Dosing and Interactions
If you currently take any prescription medications, talk with your doctor before starting a new supplement. This includes any prescriptions that alter blood pressure, blood glucose, hormone levels, digestive functioning, neurotransmitters, and more. Interactions can occur between drugs, supplements, and even foods. It's always safest to consult with a healthcare provider first.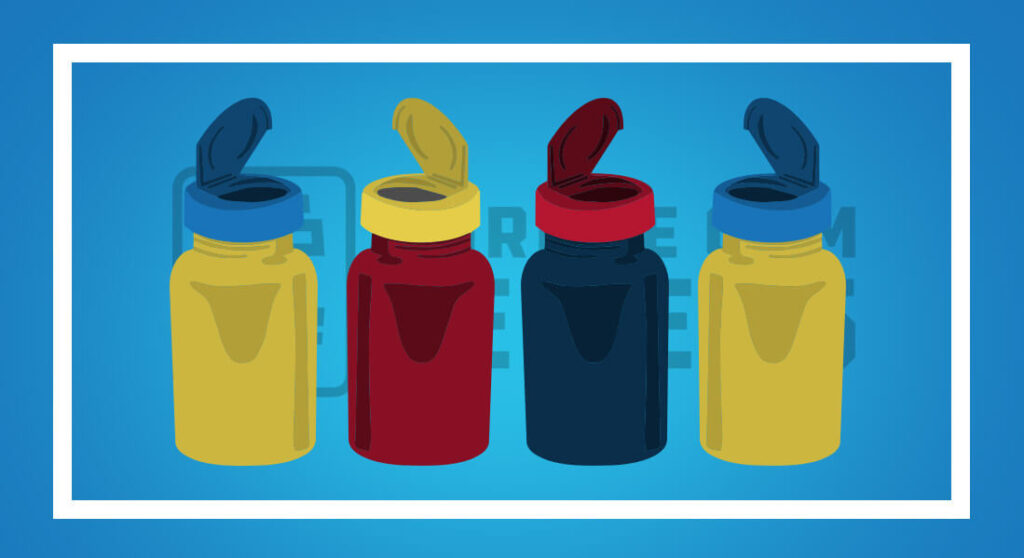 Avoiding Nutrient Toxicity
Most vitamins and minerals have values called "tolerable upper intake levels" (ULs). The UL of a nutrient represents the maximum amount of that nutrient a human can handle without risk of adverse reactions. It's important to check the content of all supplements you take to ensure you aren't surpassing a UL for a given nutrient.
You can find the ULs for all nutrients that have them from the Food and Nutrition Board of the Institute of Medicine, part of the National Institutes of Health.
Third-Party Testing
Third-party testing is a process that manufacturers can elect to undergo in order to verify the purity, potency, safety, and/or efficacy of their products.
Because of the way supplements are regulated by the FDA, third-party testing is really the only way we can know if what's on a label is accurate and truthful. You can tell if a product is third-party tested by looking for the following indicators:
U.S. Pharmacopeia Verified Mark (mainly for vitamins and minerals)
Certificate of composition by an independent lab, such as Labdoor or ConsumerLab
Certificate of analysis by an independent lab
NSF Certified
NSF Certified for Sport
Banned Substances Control Group Certified Quality
Banned Substances Control Group Certified Drug-Free
Worth noting: "The NSF for Sport program does not evaluate anything classified as a fat burner, no matter how pure, as per their policy," says registered dietitian Destini Moody.
GGR recommends choosing third-party-tested supplements whenever possible.
What to Look Out for in Weight Loss Supplements for Women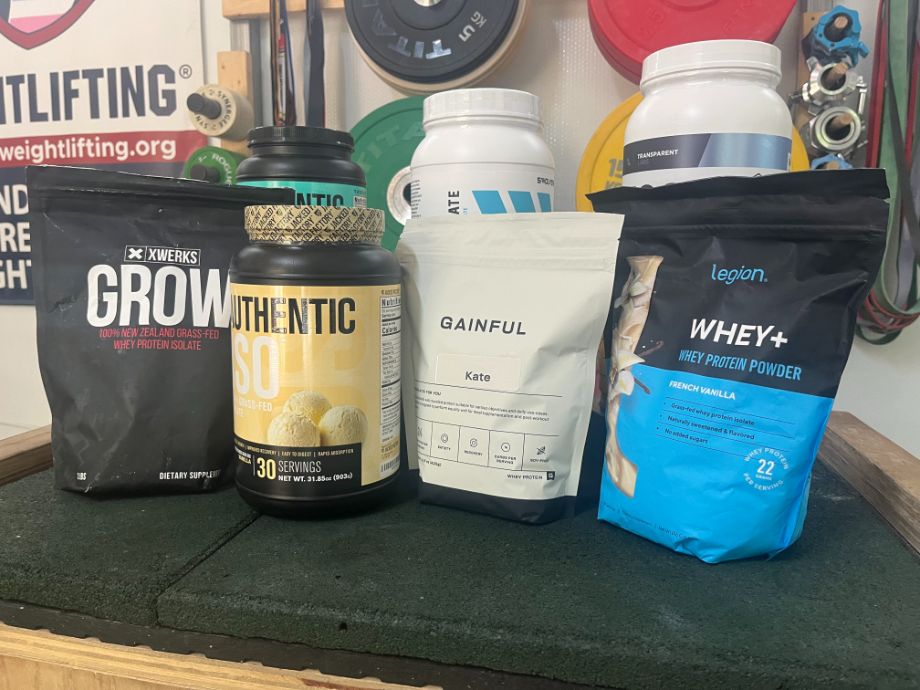 I hope we've made it clear that prioritizing a nutrient-dense diet and exercising in order to achieve a calorie deficit is the only true way to lose weight. Some supplements may help individuals who have nutrient deficiencies.
Marketing and Customer Reviews
When shopping for weight loss products, remove your rose-colored glasses.
Take it from the U.S. Federal Trade Commission39:
"Dishonest advertisers will say just about anything to get you to buy their weight loss products. Here are some of the false promises you'll often see in weight loss ads:
Lose weight without dieting or exercising. (You won't.)
You don't have to watch what you eat to lose weight. (You do.)
If you use this product, you'll lose weight permanently. (Wrong.)
To lose weight, all you have to do is take this pill. (Not true.)
You can lose 30 pounds in 30 days. (Nope.)
This product works for everyone. (It doesn't.)
Lose weight with this patch or cream. (You can't.)"
Be wary of any customer reviews that seem to support such claims, as they may be falsified.
Scientific Evidence
Unfortunately, in a sea of misleading claims and misinformation, the arduous task of research has fallen on the consumer. You may need to do research on individual ingredients in weight loss supplements to determine their safety and efficacy.
If a company provides peer-reviewed scientific evidence in support of their claims, great—take a look and see if the research actually matches up to what the company is claiming. If the company does not provide any research at all, that's a huge red flag.
Effective Dosing
While you're researching, make sure to check for the dosing protocols used in the studies (if there are any studies). Registered dietitian Destini Moody says, "Weight loss drugs have a nasty habit of citing ingredients that are 'clinically effective' but conveniently not including enough of that ingredient to cut costs."
Third-Party Testing and Label Transparency
GGR recommends choosing supplements that are third-party tested as often as possible. When it comes to weight loss supplements, independent verification becomes even more important. The diet pill industry has a history of mislabeling products, such as not disclosing the amount of caffeine in a pill. Third-party testing reveals if what a manufacturer is claiming on their labels is accurate.
Weight Loss Supplements for Women: FAQs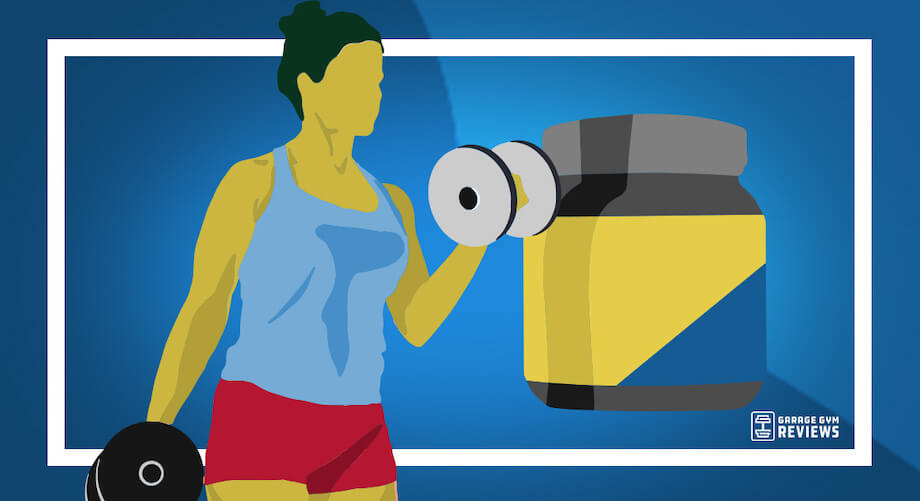 What are the best weight loss pills?
At GGR, we don't encourage or endorse the use of products branded as weight loss pills, cures, or miracles. Popular diet pills include PhenQ, Phengold, Trimtone, Leanbean, Instant Knockout, and many others. These products contain a variety of ingredients, many of which are unproven to substantially affect body weight, including fat blockers, L-carnitine, chromium picolinate, a-lacys reset, L-theanine, tyrosine, green tea extract, grains of paradise, and vitamin B6. 
What supplements get rid of belly fat?
Supplements alone do not reduce or eliminate belly fat, or any body fat, for that matter. If a product claims to make your body burn more fat without diet or exercise, it may be dangerous, a placebo, or a waste of money. The only 100% surefire way to decrease body fat for good is to commit to a regular exercise routine and a nutritious diet that puts you in a caloric deficit until you reach your goal weight.
How can I lose weight for good?
The only way to guarantee weight loss results is to maintain a caloric deficit, which requires sticking to a healthy diet and performing regular exercise. To stay motivated, remember that eating nutritious foods and engaging in physical activity both do much more than aid in weight management: A healthy lifestyle will boost energy, improve your mental health, increase energy, help you sleep, and help you manage stress, among other things.
These statements have not been evaluated by the Food and Drug Administration. This product is not intended to diagnose, treat, cure, or prevent any diseases.
References