We test and review fitness products based on an independent, multi-point methodology. If you use our links to purchase something, we may earn a commission. Read our disclosures.
Becoming a health coach can be a rewarding career path for those who dream of helping others reach their wellness, nutrition, and fitness goals.
By using evidence-based techniques drawn from cognitive behavioral therapy and positive psychology, health coaches help people break through mental barriers and crack old bad habits, leaving space for new habits and behaviors that support their physical and mental health.
Well-trained and empathetic health coaches can have a big impact on the lives of their clients. In fact, according to a 2017 case study published in the American Journal of Lifestyle Medicine1, lifestyle health coaching programs explicitly resulted in "clinically relevant improvements" in multiple risk factors of disease, as well as helped the study participants "favorably improve" behaviors related to nutrition, exercise, and tobacco use.
Additionally, in a 2022 randomized-controlled trial in JAMA Network Open2, researchers concluded that a lifestyle coaching intervention successfully "led to improved patient activation and self-efficacy."
If you're wondering how to become a health coach, keep reading to learn the five essential steps you'll need to take.
RELATED: How to Become a Personal Trainer
What Is a Health Coach? 
A health coach is someone who is trained to use strategies of behavior change and habit implementation to guide people toward healthier choices. Health coaches can specialize in nutrition, fitness, career, relationships, managing stress, or life in general.
What's important to remember is that health coaches are not trained to be experts in fitness, nutrition, or medicine, so they must refer out to a qualified professional when necessary. A health coach is educated on human behavior and motivation, and is trained to use tactics such as motivational interviewing, empathetic communication, and positive psychology.
By understanding a client's current motivations and habits, a health coach can help a client:
Establish consistency in their fitness routine
Learn to build a balanced plate for each meal
Create better habits around sleep hygiene
Develop a consistent meditation habit
Understand and use effective communication tactics in their relationships
Reduce and manage stress
Improve their time management
And more
Health coaches may have clients who came to them for help managing the effects of a chronic disease, to help lose weight, or to work through a high-stress or high-anxiety time. It is critical that the health coach refers the client to an appropriate specialist if the client:
Asks questions related to medical care
Shows signs or symptoms of an eating disorder or disordered eating
Wants an individualized meal plan 
Wants an individualized, periodized workout program 
Needs to speak with a licensed mental health counselor, therapist, psychologist, or psychiatrist 
Health coaching certifications are often best paired with additional training, certification, and licensure, and it's becoming quite common for certified personal trainers, licensed medical providers, and allied healthcare professionals to earn health coaching certifications to better support their clients and patients.
That said, you can practice as a health coach without additional certification or licensure, but it's important to remember the scope of practice.
1. Meet Health Coach Prerequisites
Because health coaching isn't a governmentally regulated profession, there are no formal prerequisites to become one. However, for most health coach training programs, you will need to be at least 18 years old and hold a high school diploma or equivalent, such as a GED.
For some programs, you may need to hold an associate's degree or bachelor's degree from an approved degree program, or hold current and valid healthcare licensure. Programs with such prerequisites are generally highly specialized and created for individuals who intend to use health coaching as a way to support patient care in clinical settings.
I have not come across any health coach programs that require higher education, such as a master's degree, to complete the coursework and take the exam.
2. Research the Best Health Coaching Certification Programs
Though certification is not required to practice as a health and wellness coach in the United States, it is highly recommended to earn one. Not only will certification instill trust among your clients, but earning a certification is how you will learn coaching techniques and skills you need to set your clients up for success.
The best health coach certification programs include:
Health coaching programs can take a few months to an entire year to complete, depending on the curriculum, your availability, and your prior education.
In a good health coaching program, you'll learn about:
Principles of health education
Basics of nutrition, fitness, and weight loss
Strategies for implementing lifestyle changes
Setting realistic health goals
Effective communication techniques
Rapport and trust-building
Elements of a healthy lifestyle
Coaching skills, like active listening and motivational interviewing
Managing health conditions
Stress reduction techniques
Sleep hygiene
The specifics of your coursework depend on the goal outcome of the course. Because health coaching isn't regulated by federal or state governments, there is no standardized training yet.
Once you decide on the right course for you, it's time to enroll and complete the coursework. Upon passing the exam or completing the final assignment, you'll earn your credential.
3. Take the National Board Certification Exam (Optional)
Accreditation is not standardized in the health coaching profession yet. Unlike the best personal trainer certifications, which are all accredited by the National Commission on Certifying Agencies, there is not yet a gold standard for health and wellness coach education.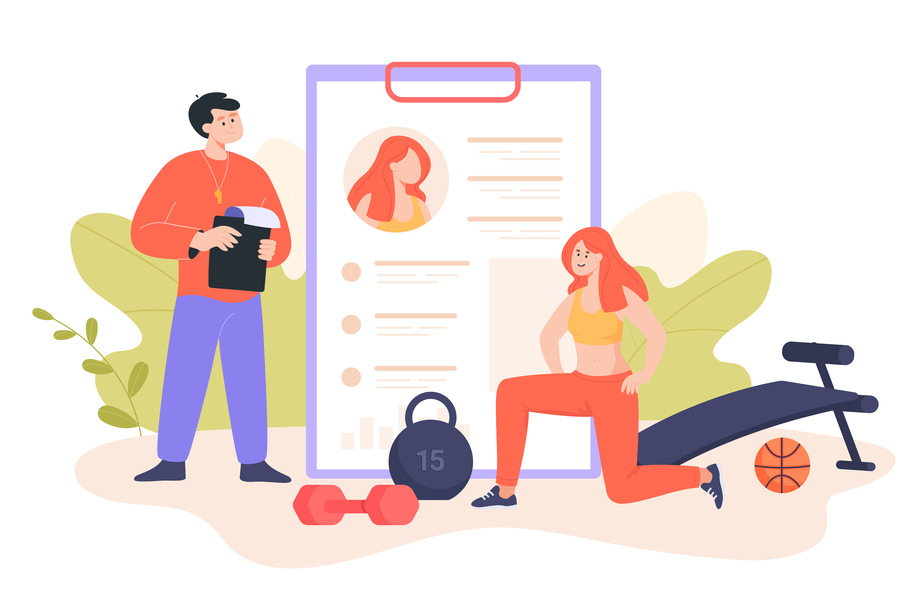 However, the National Board for Health and Wellness Coaching (NBHWC) is changing that. The NBHWC reviews health coach education programs and approves or denies them; the board also worked with the National Board of Medical Examiners to create a board-certification exam.
If you choose to enroll in an NBHWC-approved training program, upon passing, you will be eligible to sit for the board-certification exam. If you pass the board exam, you earn the credential of National Board Certified Health and Wellness Coach (NBC-HWC), which is the highest recognized level of certification in the health coaching profession.
It is not required to earn the NBC-HWC to practice as a health coach, but it's becoming increasingly popular as a way to stand out in the field.
To sit for the NBHWC exam, you must:
Complete an NBHWC-approved training program and submit documentation
Complete 50 health and wellness coaching sessions and submit documentation
Hold an associate's degree or higher, or have completed 4,000 hours of work experience, and submit documentation
4. Get a Job or Build a Business
After earning your desired credential, it's time to get to work! If you're wondering where a health coach works, good question. Health coaches work in a variety of settings, including:
Alongside healthcare professionals in clinical inpatient and outpatient settings
At fitness centers and health clubs
At private practices with allied health providers such as chiropractors, massage therapists, dietitians, and physical therapists
For corporate wellness programs
For weight loss programs such as Noom and WeightWatchers
In schools and universities
In the above settings, you may be able to find both full-time and part-time work.
You can also start your own health coaching business. Being self-employed is not easy, but it can be very rewarding. If you want to work with clients on your own terms and create and use your own coaching programs, this is the route for you.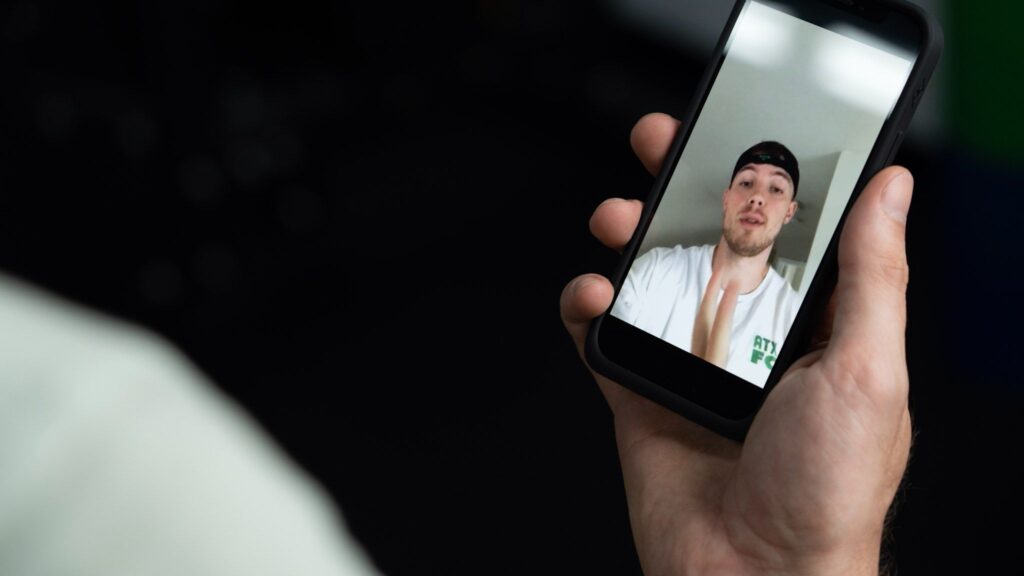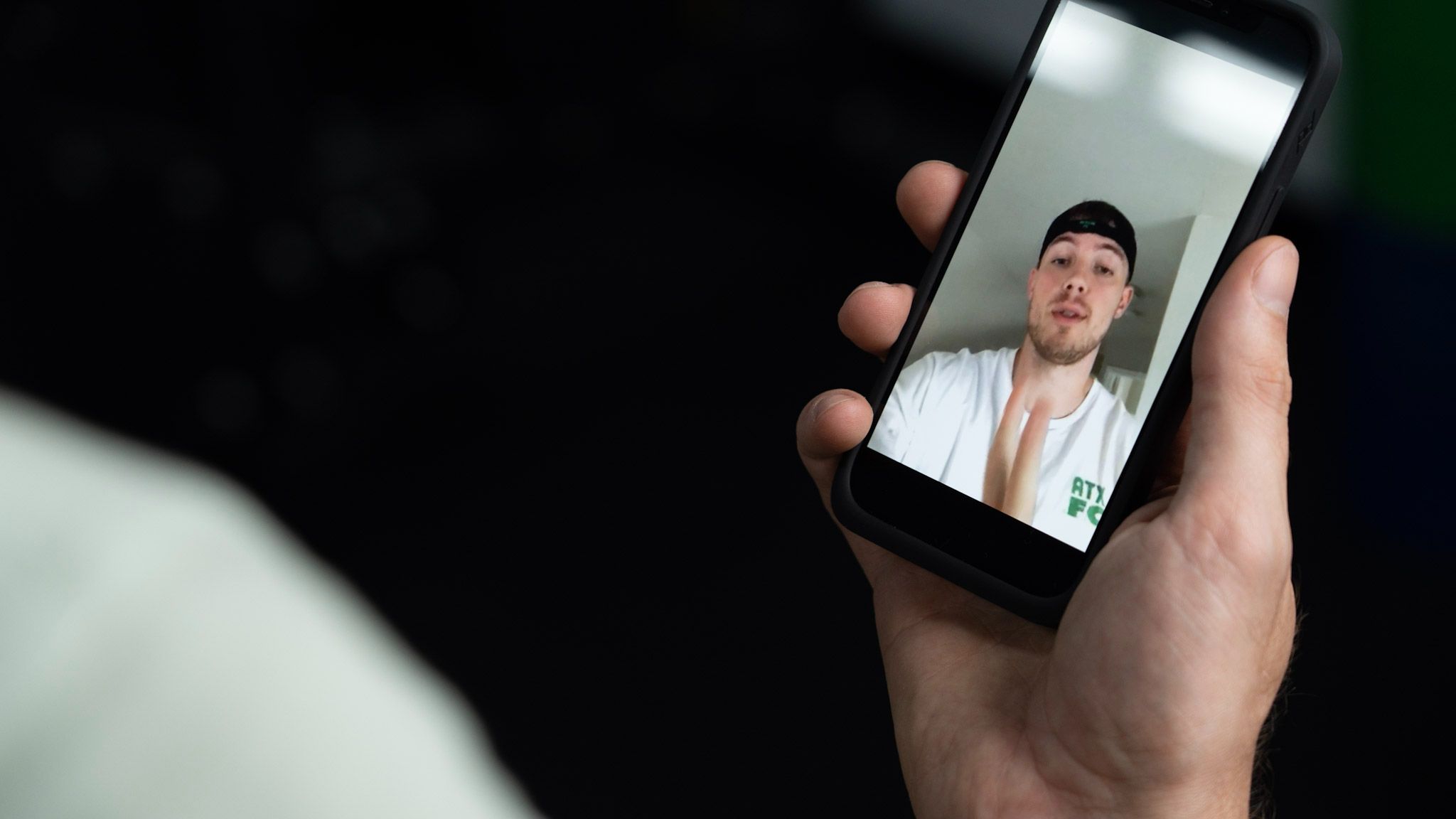 5. Maintain Your Certification
There's no universal requirement for health coaches to undergo continuing education like there is for other professionals on the allied health spectrum. The certification program you take may stipulate continuing education requirements, but most, as of this writing, do not.
Typically, the ones that do are designed for professionals who already have other continuing education requirements to maintain licensure, such as registered dietitian nutritionists, registered nurses, medical doctors, or physical therapists.
However, a good health coach will take it upon themselves to keep learning and developing professionally in order to best serve their clients. Earning specialist certification, attending seminars and conferences, and other methods of continuing education also increase your marketability and earning potential.
How to Become a Health Coach: Final Thoughts
If you want to empower people to take control of their own health, fitness, and mindset, becoming a health coach might be the right career path for you. Currently, there are minimal prerequisites to become a health coach, and education is not standardized nationally, so you can choose a program that best matches your desired niche.
Most health coaching programs are self-paced and online.
Health coaches can work in clinical settings with licensed health professionals, in corporate wellness, in fitness centers, or in schools.
You can open your own health coaching practice and work online or in-person.
How to Become a Health Coach: FAQs
How do I start a career as a health coach?
You can start your new career as a health or life coach by enrolling in an online program to earn a health coaching certification. If you need help choosing a program, read our guide to the best health coach certification programs. 
Is becoming a certified health coach worth it?
Earning a health coach certification is worth it if you want to work with individuals and coach them on how to make better decisions for their health. Becoming certified is not currently necessary, as coaching is not a regulated profession, but it's a rapidly growing field and it's not impossible that there will be more education requirements in the future. Aside from requirements, though, earning a certification is the best way to ensure you're ready to conduct coaching sessions, run effective wellness programs, and guide people to positive change. 
Is there a high demand for health coaches?
The Bureau of Labor Statistics doesn't currently collect data on life coaches or health coaches. However, according to Market Research, the health coaching market accounted for almost $16 billion in 2022 and is projected to account for nearly $32 billion in 2032. This, the push for more stringent education requirements and certification, and an increase in health coach positions among corporations, all indicate that there is a growing demand for health coaches. 
References
Gordon NF, Salmon RD, Wright BS, Faircloth GC, Reid KS, Gordon TL. Clinical Effectiveness of Lifestyle Health Coaching: Case Study of an Evidence-Based Program. Am J Lifestyle Med. 2016;11(2):153-166. Published 2016 Jul 7. doi:10.1177/1559827615592351
Rosland A, Piette JD, Trivedi R, et al. Effectiveness of a Health Coaching Intervention for Patient-Family Dyads to Improve Outcomes Among Adults With Diabetes: A Randomized Clinical Trial. JAMA Netw Open. 2022;5(11):e2237960. doi:10.1001/jamanetworkopen.2022.37960