We test and review fitness products based on an independent, multi-point methodology. If you use our links to purchase something, we may earn a commission. Read our disclosures.
If weight loss was easy, the majority of people would be walking around with washboard abs and glowing health reports from their doctors. You don't have to be a headline watcher—or a people watcher—to know that's not the case.
When diet and exercise feel futile or unsustainable, it's tempting to turn to fat burner supplements or medications to aid your weight loss journey—including plenty that are either ineffective or that have dangerous side effects. Fat-burners, stimulants, and appetite suppressants aren't for everybody… and there's a decent case to be made that most of them aren't right for anybody.
So of all the pills and powders out there, what can actually help you take aim at fat cells? We consulted with Destini Moody, RD, to determine what are the best weight loss supplements for men.
These 10 standout products can help fill the gaps in men's diets, boost energy, hold onto or even add muscle, and smooth out some of the common problems that plague men with weight loss goals.
RELATED: Best Weight Loss Programs
Medical disclaimer: This article is intended for educational and informational purposes only. It is not intended as a substitute for medical advice. For health advice, contact a licensed healthcare provider. GGR also recommends choosing a product that has been third-party tested for quality.
Best Weight Loss Supplements for Men
A Warning About Most "Weight Loss Supplements"
Just a heads up: You're not going to find any fat-burners, diet pills, or appetite suppressants on this list. Why not? Because most of the products out there that claim to boost metabolism or thermogenesis, enhance "fat metabolism," or "target stubborn fat" aren't something that we feel confident putting our name behind as the best fat-burner for men.
The reason why is no secret to anyone who has ever taken a fat-loss product and instantly regretted it. A 2012 systematic literature review in the Journal of Medical Toxicology1 dove deep into the dark side of 11 popular thermogenic fat-burners and found a wide range of adverse side effects. Some were just annoying or uncomfortable, but others required medical attention. Some of those have since been removed from the market by the FDA.
But side effects aside, those pills must have still worked, right? Not according to a 2021 review in Nutrition and Health2, which determined that fat burners were less effective than exercise, and far less effective than diet combined with exercise.
With that in mind, the products we've selected are all chosen to help a healthy diet and exercise program work more effectively, without making any phony claims about your metabolic rate.
Each of them includes nutrients that:
You need in your diet but probably aren't getting enough of
Get neglected in most weight-loss nutrition approaches
Provide health benefits that go beyond what the number on the scale says
Have established, legitimate research backing up their effectiveness
RELATED: High-Protein Foods List for Weight Loss
Best Overall Weight Loss Supplement for Men: Multivitamin
Good for: Anyone who wants to fill the nutritional gaps in their diet while losing weight
A fundamental truth of losing weight is that your calorie intake must be less than the amount of calories you burn. There's no getting around this. And unfortunately, eating fewer calories doesn't just mean you're taking in fewer of the three calorie-containing macronutrients of protein, carbohydrates, and fat. It also means you're taking in fewer healthy food-derived micronutrients like vitamins and minerals.
A balanced, whole food-based multivitamin can help ensure you meet the recommended daily allowance (RDA) of so-called "essential" vitamins and minerals, says registered dietitian Destini Moody. Don't forget, the word "essential" doesn't just mean you need them, it means your body can't produce them on its own, so you need to get them from either diet or supplementation.
Being deficient in important nutrients can contribute to the negative feelings that people often chock up to simply being on a diet: lagging energy, mental fog, subpar sleep, and grumpiness or unstable moods. That checklist sounds like a recipe for powerful cravings and subpar (or skipped) workouts if you ask us.
But multivitamins aren't an overnight solution. Destini recommends you take one consistently for a few weeks at minimum to gauge its effectiveness. If you're not noticing any benefits—or worse, if those symptoms above are still wrecking your quality of life—it's time to consult your healthcare provider.
Looking for the perfect multivitamin for your budget? Our dietitian-verified guide to the best multivitamins for men is where to start.
Best Natural Weight Loss Supplement for Men: Fiber Supplement
Good for: Feeling full and getting benefits of a vegetable-rich diet
If you're getting enough fiber in your diet, you're in the minority—or you're lying about how many servings of fruit and veggies you eat each day. (It's OK. We all do it).
But even if you do get those four to five servings like clockwork, adding some extra fiber can help maintain your digestive health and control your raging appetite. Fiber comes in two varieties: soluble (which dissolves in water and your body can digest) and insoluble (which passes through you more or less unchanged). It's often derived from wheat husks (worth noting if you're following a gluten-free diet) or from novel ingredients like glucomannan, which is made from the root of the konjac plant.
Both are important in their own ways, but registered dietitian Destini Moody says you should prioritize soluble fiber if your goal is weight loss.
Soluble fiber can help you lose weight in two main ways:
There are more ways, and simpler ways, to get this fiber than ever. Our guide to the best fiber supplements includes not only pills, but gummies and powders you can add to your smoothie without negatively affecting the flavor.
Best Supplement for Men's Weight Loss and Muscle Gain: Whey Protein
Good for: Getting adequate daily protein without having to cook more food
Eating fewer calories means getting less of the three calorie-containing macronutrients: protein, carbs, and fats. Of the three, registered dietitian Destini Moody advises cutting as little as possible from your protein intake when dieting. 
In fact, a May 2020 meta-analysis in Advances in Nutrition5 found that eating above the RDA of protein helped people in a hypocaloric state (i.e., dieting) was especially helpful in preserving lean muscle mass while losing fat.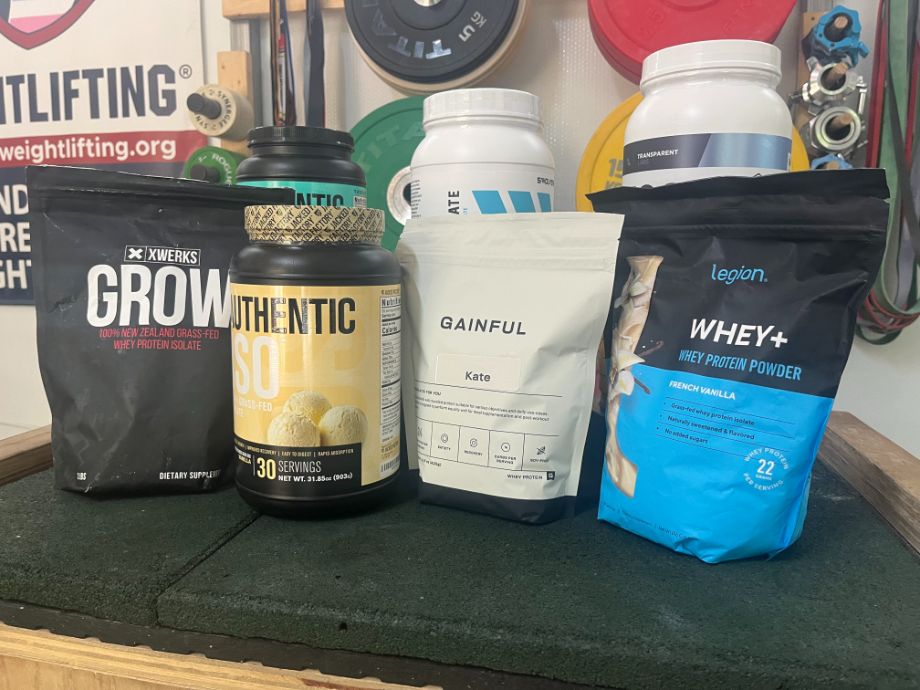 Why is muscle your friend when you're looking to get lean? "Muscle mass is metabolically active, which means it burns calories and plays a role in keeping the metabolism from slowing down," says Moody. 
RELATED: How Much Protein Should I Eat to Lose Weight?
Protein of all types, including not only whey protein but also plant-based protein, is also renowned for its ability to boost your feelings of fullness. Protein and fiber might just be your biggest two allies in the fight against cravings.
Unfortunately, protein in the form of solid foods can be expensive, time-consuming to prepare, and difficult to eat enough of consistently. A whey protein shake provides a convenient way to boost your daily protein intake with no meal prep needed. Our guide to the best whey protein powder gives you 17 choices to match every taste and dietary need.
Best Vegan Weight Loss Supplement for Men: Vegan Protein Powder
Good for: Getting dietary protein and some fiber
A few years back, plant-based protein powders were a step down from animal-based proteins in terms of taste, protein quality, or both. That's no longer the case.
The best vegan protein powders on the market provide the same essential amino acids as whey or egg protein, in similarly craveable flavors. And an increasing body of research, including a 2021 literature review in the journal Nutrients6, are concluding that plant-based proteins are just as effective at growing and preserving muscle tissue as their animal-based counterparts.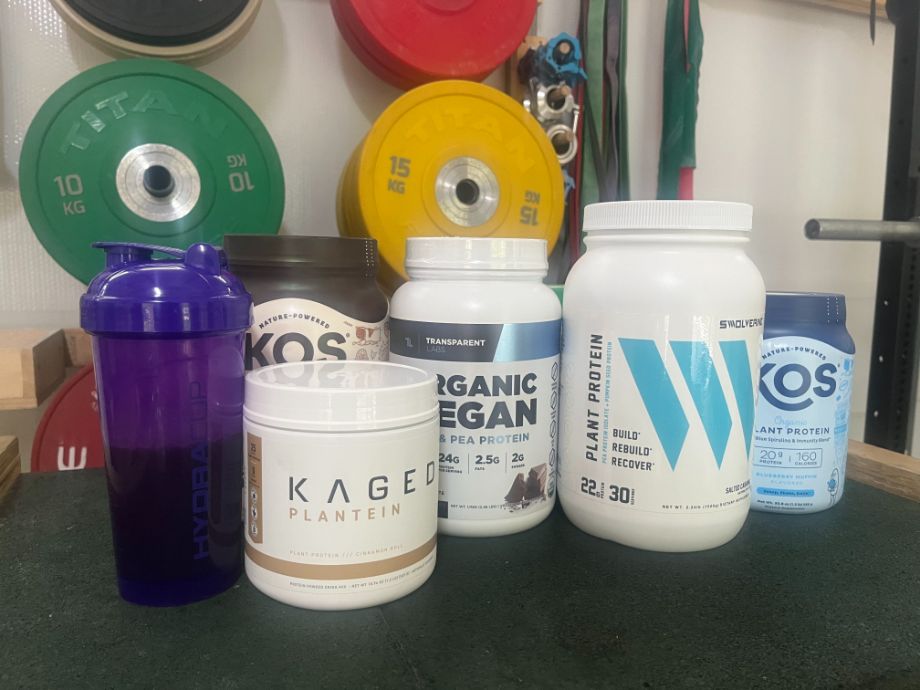 As an added benefit, many of them contain fiber to further help keep you full and satisfied. Animal proteins can't say that.
Best Appetite Suppressant for Men: Casein Protein Powder
Good for: Nighttime snacking and boosting overall daily protein intake
Casein protein doesn't get the hype of whey or designer plant-based proteins, but it's been a secret weapon of athletes and bodybuilders for a long time, and for good reason.
Casein is derived from the solid curds that develop when milk is separated, as opposed to whey, which is made from the liquid. It's most commonly eaten as cottage cheese, but is also available as protein powder that tends to be thicker and creamier than whey.
Here's what makes this protein special: Casein digests more slowly than whey, which helps make it more satiating for a longer period of time.
How long? Maybe as long as overnight. A number of studies, including a 2015 randomized trial published in Applied Physiology, Nutrition, and Metabolism7, have found that taking casein before bed helped young, obese women feel significantly less hunger the next morning than having a whey shake or no pre-bed protein at all.
Registered dietician Destini Moody doesn't recommend bringing your shaker bottle to bed, though. Instead, she's a fan of having a casein shake or casein pudding a couple of hours after dinner, when those snacky cravings tend to take over.
"It's a great way to prevent those evening munchies," she says. "But we also know that having casein before bed is very effective at boosting recovery and limiting muscle soreness you might be feeling from resistance training workouts."
As a high-quality protein source, casein also helps to preserve muscle mass when calories are low, Destini says. That's why it's worth considering a one-two punch of whey (or plant-based protein) as a post-workout shake and casein as a nighttime snack. Our picks for the best casein protein give you nine third-party tested options to choose from. 
Best Weight Loss Supplement for Men at GNC: BCAAs
Good for: People who know they're not up to the challenge of eating all that protein
Plenty of people will tell you that branched-chain amino acids or BCAA "don't do anything" and accuse you of wasting your money if you buy them. A significant amount of research has come to a slightly more forgiving conclusion, however.
BCAAs don't do much if you already eat adequate protein. But if you don't (and most people probably don't), they can absolutely be helpful.
So… why aren't you consuming enough protein? How about because:
It can be expensive
It's hard to remember
You forgot your shaker bottle in the car and now it's permanently funkified
You're tired of the flavor of that giant bag you've been scooping for the last month
Whatever the reason, don't beat yourself up. This is exactly why you're a normal person and not, you know, a professional bodybuilder.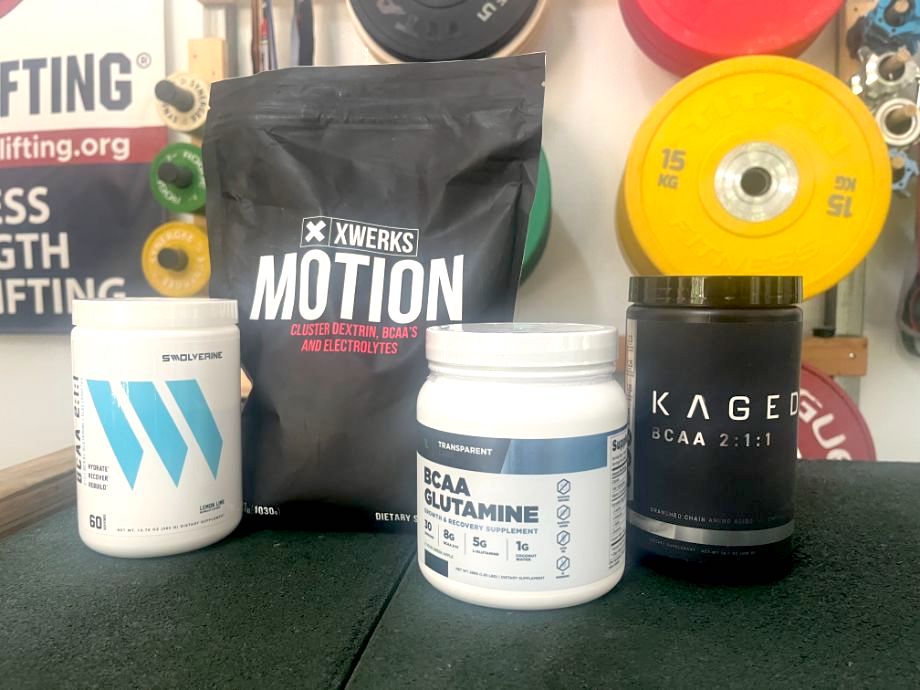 "BCAAs contain no calories, and they can help with muscle growth in those who don't consume enough protein," explains registered dietitian Destini Moody. Are they going to help as much as protein? Probably not, but they seem to be better than nothing.
A November 2019 meta-analysis in Vitamin and Nutrition Research8 backed up another well-known reason people take BCAAs: to limit exercise-induced muscle pain. The researchers found a "large decrease in DOMS," or delayed-onset muscle soreness, in subjects taking BCAAs after exercise compared to placebo. A number of studies have found similar results when taking BCAAs before strength training.
The moral of the story: There may be an upside to taking BCAAs depending on your diet. There's likely no downside. And BCAAs tend to come in a wider range of flavors than protein supplements, including many naturally-sweetened varieties that our reviewers of the best BCAA supplements raved about.
Best Weight Loss Supplement for Men for Energy: Caffeine
Good for: Helping to keep your butt from dragging while calories are low
There's a reason why 85% of American adults consume caffeine on a daily basis, either from coffee or from supplements containing caffeine anhydrous. And that reason is energy. Mental energy, physical energy, workout energy, gaming energy, dieting energy… caffeine has been shown time and time again to boost them all.
So… does it help you lose fat? There are many studies, including a February 2018 systematic review and meta-analysis published in Critical Reviews in Food Science and Nutrition9, linking moderate caffeine intake to body weight reduction.
But caffeine in and of itself isn't going to create a healthy body composition for you. What it can do is help keep you alert, active, and ready to work out when your energy levels are dipping. This is pretty common when you're eating fewer calories than you're used to and you're staring down the barrel of a tough workout.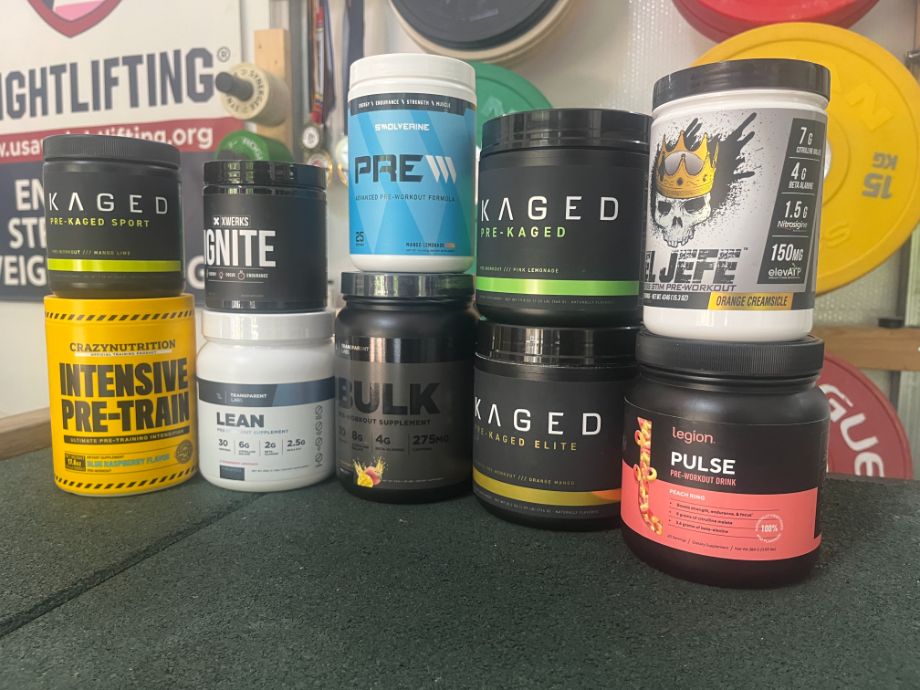 No matter your experience level, pretty much every attribute you're likely to train in the gym can be improved with a little caffeine, according to the International Society of Sports Nutrition's position stand on caffeine10. Maximum strength or explosive power, lifting or cardio, group classes or clangin and banging on your own, gym noobs or experienced athletes—they all benefit from central nervous system stimulation and endurance boost from caffeine.
But there's a catch: Caffeine sensitivity is highly personal. Some people can have multiple cups of tea or coffee, or a pre-workout containing as much as 250 to 300 milligrams of caffeine, and feel just fine. Others might find that a single cup of brewed coffee, which usually has between 40 and 150 milligrams of caffeine, makes them feel the jitters, boost anxiety, or negatively impact sleep.
This is why registered dietitian Destini Moody recommends starting low and avoiding highly caffeinated "fat-burners" entirely, and following the FDA's recommendation of limiting your total daily caffeine intake to 400 milligrams.
If that number feels a bit low for you, consider checking out the best pre-workout supplements, as well as the best non-stim pre-workouts, both of which contain natural ingredients to boost your training without making you feel like you're climbing the walls.
Best Nighttime Weight Loss Supplement for Men: Magnesium
Good for: Boosting sleep quality and filling a common dietary blindspot
There are plenty of "nighttime fat-burners" out there that claim to help you slim down while you sleep. Magnesium isn't one of them. And yet, this essential mineral might be one of the most important and overlooked micronutrients in your diet when it comes to maintaining a healthy body composition.
How could that be? It all comes down to one word: sleep.
People who are magnesium deficient are more likely to show indicators of poor sleep quality, such as low sleep duration or daytime sleepiness, according to a January 2023 systematic review of studies published in Biological Trace Element Research11.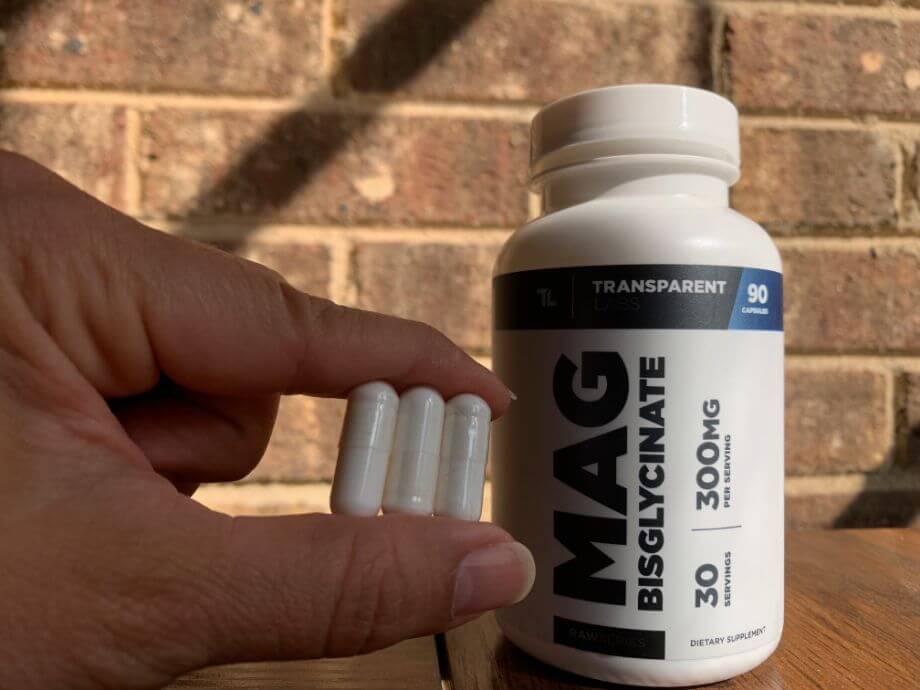 Not getting enough good sleep doesn't just make you tired, though. It can also have a big impact on the food choices you make throughout the day, according to registered dietitian Destini Moody.
A 2022 literature review12 in the journal Cureus painted a pretty vivid picture of the nutritional habits of the demographic they call "short sleepers" (which has nothing to do with your height). The authors explain that chronically underslept people tend to:
Consume more calories overall
Eat less fiber and protein
Snack more often
Sound like a recipe for weight gain? (That's a rhetorical question.)
And while magnesium is the fourth most-abundant mineral in the human body, the National Institutes of Health13 says that only half of Americans are eating as much of it as they should. Unless you're prioritizing green vegetables, nuts, and seeds on a daily basis, you're statistically pretty likely to be a member of the "low" camp.
This makes the case for supplementation pretty strong. There are numerous different types and strengths of magnesium on a normal store shelf, so doing your homework with our list of the best magnesium supplements is a good first step.
Best Weight Loss Supplement for Men Over 40: Omega-3s
Good for: Chipping away at body fat while supporting overall health
Omega-3 fatty acid supplements get the most press for their impact on heart and brain health. But an increasing amount of research, including a 2015 meta-analysis in PLoS One14, points to these natural fats' potential to help control excess fat, particularly in middle aged and aging populations.
Registered dietitian Destini Moody says they're on her short-list of ingredients to recommend to clients over the age of 40.
"Studies have consistently shown that omega-3 fatty acids can reduce body fat, particularly visceral belly fat which is the culprit of many chronic diseases, and which is particularly dangerous to accumulate if you're over the age of 40," she says. "Several studies have also shown that not only have adults lost fat after supplementing with omega-3s, but they gained some muscle as well."
If everyone were eating fatty fish and/or chia and flaxseeds on a regular basis, there might not be a need for supplements. But the "eat more fish" resolution remains an unfulfilled dream for most of us—especially in North America, whose population is among the world's worst15 when it comes to maintaining sufficient omega-3 status.
The problem: Everybody has different tastes when it comes to omega-3s. No matter if you want a pill, a liquid, something for yourself, or for your kids, our list of the best omega 3 supplements will put you on the right track.
Best Weight Loss Supplement for Men Over 50: Vitamin B12
Good for: Increased energy for workouts and for life
You've probably heard of the food pyramid. It's far less likely that you've heard of the "Modified Food Pyramid for Older Adults." A team of researchers at the National Institutes of Health16 formed this pyramid to reflect the eating habits and special dietary needs of aging populations.
Interestingly, the base of the pyramid isn't food at all—it's physical activity. The middle is healthy food. And on top, there's a little flag that says these words: calcium, vitamin D, vitamin B12.
The first two get plenty of attention already. So what makes B12 worth including? Not getting enough of it can have far-reaching impacts on both how you feel and how you move, according to registered dietitian Destini Moody.
"Deficiency in B12 can contribute to pernicious anemia, which can impact energy levels and have other consequences including physical disability," Moody explains. "Not only does this significantly impact overall health, but it can also impact how much men over 50 move their bodies and increase their energy expenditure."
B12 factors into numerous important bodily processes, but when you're deficient, the most prominent symptom is that "dragging through the day" feeling that makes accomplishing anything seem like a tall order. Working out? Forget about it. Making a healthy meal? I'll just hit the drive-thru instead.
A well-formulated, easily absorbed B12 supplement can be a powerful ally with far-reaching positive impacts, but you have to know how to pick a good one. That's why we asked a registered dietitian and public health expert to select the best vitamin B12 supplements.
Best Weight Loss Supplement for Men to Maintain Testosterone: ZMA
Good for: Getting the most out of every hour of T-boosting sleep
Those obnoxious TV and radio ads would like you to believe that taking a testosterone booster supplement is the best way to maintain or boost testosterone levels. But the truth is that your body already has a built-in method of producing testosterone.
It's called turning off the radio or TV and going to sleep.
Sleep is when the majority of testosterone gets released in your body, and according to the National Institutes of Health17, the number of hours men sleep is a reliable predictor of their morning testosterone levels—both for better and worse.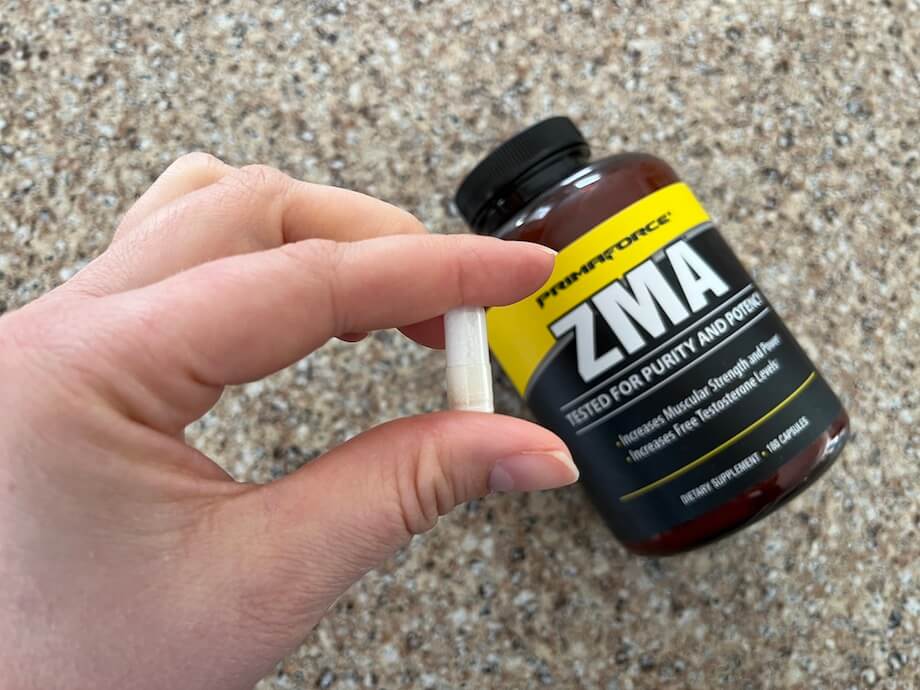 The best nutrients for testosterone production are likely to be ones that improve your sleep quality. Two big ones are magnesium and zinc, which are combined (with a little extra vitamin B6) in the popular recovery and sleep supplement blend ZMA.
As we've already discussed, low dietary magnesium intake is highly common and is often reflected in poor sleep quality and quantity. Zinc is also well-known as a "sleep modulator18." This means it won't directly help you fall asleep, but that having sufficient levels of this essential mineral has been shown in studies to shorten the amount of time it takes to fall asleep, increase overall sleep, and boost sleep quality.
Vitamin B6, the third ingredient in ZMA, is a key player in your body's natural melatonin production. It has also been shown in a number of studies to boost the amount and intensity of dreams.19
Plenty of ZMA supplements include additional ingredients for sleep, or are packed with phony "test-boosting" proprietary blends. Check out our roundup of the best ZMA supplements for 7 simple, effective brands recommended by a registered dietitian.
Other Weight Loss Supplements for Men to Consider
In addition to the big hitters above, certain other nutrients can help active people have success with weight management. A couple of big ones are electrolytes and iodine, according to registered dietitian Destini Moody.
Electrolytes
When you exercise or play sports, you can quickly lose water weight in the form of sweat. This isn't the kind of weight loss you want! Dropping even 1-2 percent of your body mass can have negative impacts on both your workout quality, and your mental acuity, according to a 2018 review study20.
For this reason, Moody recommends rehydrating with water and electrolytes both during and after exercise. Electrolytes are a supplement you can sip guilt-free on all day, in fact, and there are more options on the market than ever. Our list of the best electrolyte drinks breaks down the top choices.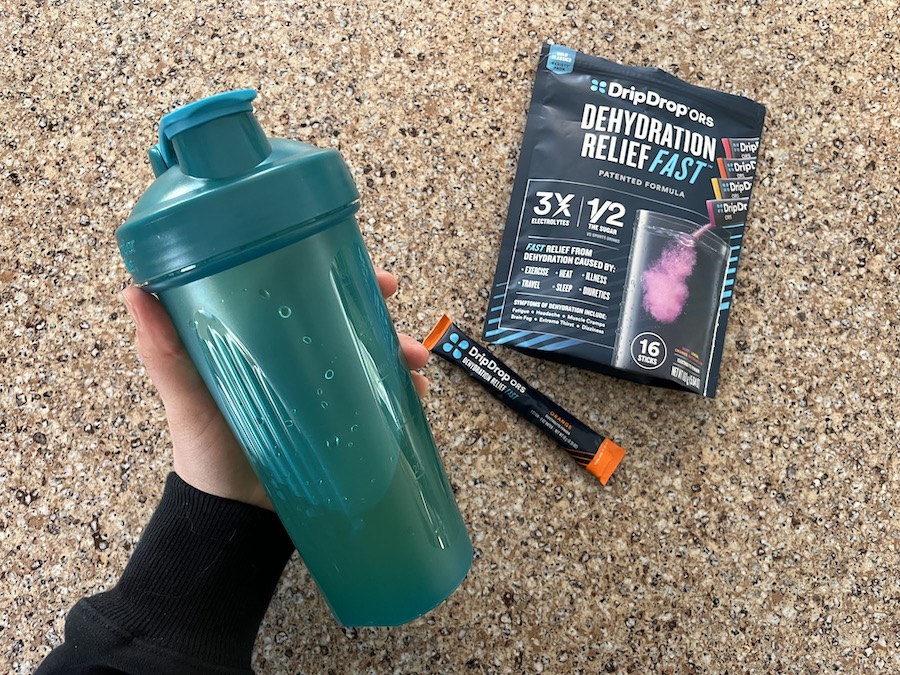 Iodine
Your body uses the trace mineral and antioxidant iodine21 in many ways, but the big ones are to synthesize the thyroid hormones T3 (triiodothyronine) and T4 (thyroxine). Destini Moody, RD, recommends it to her male clients because low iodine intake results in low thyroid hormone levels and impaired thyroid function. This can contribute to struggles with weight management.
Iodized table salt is the most common dietary source of iodine in the United States. But the rise in popularity of sea salt in recent years means people are getting less iodine, a reason to consider supplementation. Just know that this isn't a "more is better" supplement. Iodine toxicity is very rare22, but Destini recommends following label instructions and staying below the adult tolerable upper intake level of 1,100 micrograms (or 1.1. milligrams) per day.
Weight Loss Supplements for Men We Don't Recommend (And Why)
Garage Gyms Reviews' team of experts has a pretty long list of weight loss pills and supplements they don't recommend. Why? Because for most people, they're simply not effective, and for a few, they can be downright unsafe.
With help from registered dietitian Destini Moody and medical professionals including an internal medicine physician and a nurse practitioner, we even created a complete guide to weight loss pills that don't work.
Here's the TL;DR version of the supplements and drugs we do not recommend:
Fat-Burners
Most of the so-called fat-burning supplements on the market haven't been shown to lead to substantial changes in body fat or calorie burn, and some carry the risk of nasty potential side effects. These common ingredients include the cayenne pepper extract capsaicin, or Capsimax, and the stimulant yohimbe extract, which is banned in several countries and has a long history of increasing anxiety and agitation23.
Appetite Suppressant Pills
We've done our homework, and the science simply isn't there on popular appetite suppressants like a-LACYS RESET (the active ingredient in PhenQ, a combo of cysteine and alpha-lipoic acid), Garcinia cambogia/hydroxycitric acid, and any so-called "carb-blockers."
Laxatives and Diuretics
Either in the form of supplements or over-the-counter medications, these put you at risk of dehydration and altered electrolyte levels. They're all risk, no reward.
Off-Label Prescription Medications
This long and ever-growing list includes glucagon-like peptide 1 (GLP-1) receptor agonists including generic semaglutide, Ozempic, Wegovy, and Rybelsus; orlistat (Xenical), phentermine and topiramate (Qysmius); human chorionic gonadotropin (HCG) hormone; ipecac; and naltrexone and bupropion (Contrave).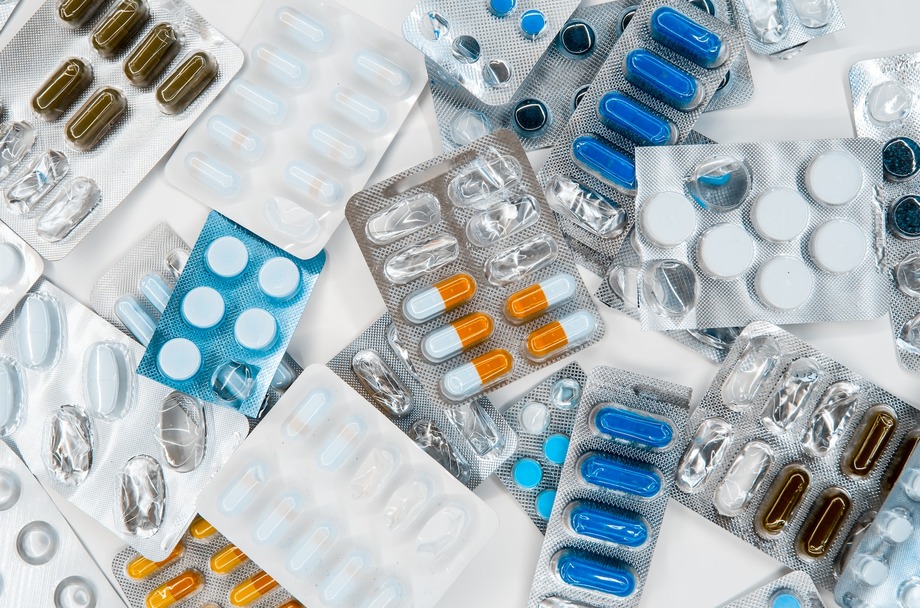 Unproven Ingredients
You could fill a bookshelf (or just a supplement bottle) with all the supposed fat-burning ingredients that have just a study or two that kinda-sorta makes them seem effective. We didn't include any of those in this list. Most of them are a waste of money when it comes to weight loss, and are worth avoiding unless a doctor or registered dietitian makes a specific recommendation for you.
These include green tea extract, chromium picolinate, green coffee bean extract, ketones and other keto-focused ingredients, L-carnitine, bioperine (black pepper extract). It also includes nopal extract, conjugated linoleic acid (CLA) and any other ingredient that claims to increase fat oxidation or "bind" to fat cells.
How We Chose the Best Weight Loss Supplements for Men
Everybody who has ever used fat-burners seems to have a story about one that they regretted taking within minutes. That's specifically what we're trying to avoid for you.
Our team chose ingredients that had a long, established history of effectiveness and safety. They're ingredients that can benefit your overall health and improve your workouts, not just force the scale to go down a few pounds. And our team has personally tried each supplement we recommend in this article and can stand behind them.
When to Use Supplements and When to Talk to a Doctor
Diet and exercise are the base and the body of the weight-loss pyramid. Supplements are just the little flag waving on the peak. In other words, they have a place, but it's a small one.
If you're serious about losing weight, we encourage you to discuss any and all supplements you plan on taking with your doctor and/or a registered dietitian. Especially if:
You aren't losing weight, even though you believe you're in a caloric deficit
You take any prescription medications
You have a medical condition
You're experiencing symptoms such as gastrointestinal distress, persistent fatigue, moodiness, subpar sleeping, feelings of weakness, headaches, or mental cloudiness
Dosing and Interactions
Just because you bought a product in a store doesn't mean it can't have medical implications. Every supplement in this guide—including the ones we recommend and the ones we say to avoid—carry the potential for interactions with medications and other supplements.
Don't take unnecessary risks. Especially if you're taking a prescription medication or have a medical condition, consult with someone who has the training to identify potential interactions. Your doctor is the best place to start.
Buying Guide: What to Look for in Weight Loss Supplements for Men
Third-Party Testing
Ever wonder why that fat-burner everybody talked about a few years ago isn't on the market anymore? In many cases it's because the manufacturer was forced to take it off the market for inaccurate labeling or for containing a banned substance. Weight loss supplements in particular have a long and sordid history of mislabeling24.
You might think any supplement that makes its way to the shelves or has a "money-back guarantee" has already been tested and shown to be safe. But the reality is that the FDA only enforces rules about banned substances and accurate labeling after consumers report experiencing adverse effects. And those experiences get reported every single day.
This is why we recommend sticking to products created by companies that voluntarily submit their supplements to independent third-party testing. Look for these labels to determine whether a supplement you're considering is independently tested:
Certificate of composition
Certificate of analysis
NSF Certified
NSF Certified for Sport
Banned Substances Control Group Certified Quality
Banned Substances Control Group Certified Drug-Free
U.S. Pharmacopeia Verified Mark (mainly for vitamins)
That fat-burner on the infomercial is pretty unlikely to have these labels. "The NSF (which is the largest independent supplement testing agency) does not evaluate anything classified as a fat burner, no matter how pure, as per their policy," explains registered dietitian Destini Moody.
Clear Supplements Facts Labeling
Don't buy any supplement without taking a good look at the back of the label—the "Supplement Facts." Plenty of weight-loss products hide their key ingredients and dosages in proprietary blends with buzzword-packed labels like "fat-mobilizing complex" and "thermogenic matrix." Stick with products that have simple, transparent labeling that's easy to understand. Ideally, a company will have links to research on their website explaining what the ingredients are, what they do, and exactly how much of them are in the product.
Peer-Reviewed Studies to Back Up Claims
Ever hear a commercial for a supplement bragging about its "clinically tested ingredients"? That phrase, like plenty of others in supplement marketing, doesn't really mean anything at all! Lots of weight-loss ingredients are "supported" by wishy-washy science at best, and some have been shown to be ineffective for certain populations, or for pretty much everyone.
We only recommend products with an established and ongoing history of research behind them. A medical professional or registered dietitian can help you scrutinize the science behind the supplements you're considering.
Weight Loss Supplements for Men FAQs
What helps men lose weight fast?
When men find the sweet spot of activity, eating, and lifestyle changes, they can lose a surprising amount of weight and feel amazing doing it. Certified personal trainer Stacy Nash breaks down the most effective strategies to slim down in our guide How to Lose Body Fat. 
What supplements for weight loss actually work?
The most effective weight loss supplements are the ones that help you stick with a steady, consistent approach to exercise and nutrition. They help fill gaps in your diet, control food cravings, and help you recover from workouts. Our recommendations for the best weight loss supplements are:
Best Overall Weight Loss Supplement for Men: Multivitamin
Best Natural Weight Loss Supplement for Men: Fiber Supplement
Best Supplement for Men's Weight Loss and Muscle Gain: Whey Protein
Best Vegan Weight Loss Supplement for Men: Vegan Protein Powder
Best Appetite Suppressant for Men: Casein Protein Powder
Best Weight Loss Supplement for Men at GNC: BCAAs 
Best Weight Loss Supplement for Men for Energy: Caffeine
Best Nighttime Weight Loss Supplement for Men: Magnesium
Best Weight Loss Supplement for Men Over 40: Omega-3s
Best Weight Loss Supplement for Men Over 50: Vitamin B12
Best Weight Loss Supplement for Men to Maintain Testosterone: ZMA  
How can I drop 20 pounds fast?
A better question is: How can you build an approach to exercise and nutrition that will help you lose those 20 pounds, and keep them off? The best weight loss programs can give you the structure and support to make profound, sustainable changes to your body and your life. 
These statements have not been evaluated by the Food and Drug Administration. This product is not intended to diagnose, treat, cure, or prevent any diseases.
References
1. Yen M, Ewald MB. Toxicity of weight loss agents. J Med Toxicol. 2012;8(2):145-152. doi:10.1007/s13181-012-0213-7
2. Clark JE, Welch S. Comparing effectiveness of fat burners and thermogenic supplements to diet and exercise for weight loss and cardiometabolic health: Systematic review and meta-analysis. Nutr Health. 2021;27(4):445-459. doi:10.1177/0260106020982362
3. Holscher HD. Dietary fiber and prebiotics and the gastrointestinal microbiota. Gut Microbes. 2017;8(2):172-184. doi:10.1080/19490976.2017.1290756
4. Aoun A, Darwish F, Hamod N. The Influence of the Gut Microbiome on Obesity in Adults and the Role of Probiotics, Prebiotics, and Synbiotics for Weight Loss. Prev Nutr Food Sci. 2020;25(2):113-123. doi:10.3746/pnf.2020.25.2.113
5. Hudson JL, Wang Y, Bergia Iii RE, Campbell WW. Protein Intake Greater than the RDA Differentially Influences Whole-Body Lean Mass Responses to Purposeful Catabolic and Anabolic Stressors: A Systematic Review and Meta-analysis. Adv Nutr. 2020;11(3):548-558. doi:10.1093/advances/nmz106
6. Kerksick CM, Jagim A, Hagele A, Jäger R. Plant Proteins and Exercise: What Role Can Plant Proteins Have in Promoting Adaptations to Exercise?. Nutrients. 2021;13(6):1962. Published 2021 Jun 7. doi:10.3390/nu13061962
7. Ormsbee MJ, Kinsey AW, Eddy WR, et al. The influence of nighttime feeding of carbohydrate or protein combined with exercise training on appetite and cardiometabolic risk in young obese women. Appl Physiol Nutr Metab. 2015;40(1):37-45. doi:10.1139/apnm-2014-0256
8. Fedewa MV, Spencer SO, Williams TD, Becker ZE, Fuqua CA. Effect of branched-Chain Amino Acid Supplementation on Muscle Soreness following Exercise: A Meta-Analysis. Int J Vitam Nutr Res. 2019;89(5-6):348-356. doi:10.1024/0300-9831/a000543
9. Tabrizi R, Saneei P, Lankarani KB, et al. The effects of caffeine intake on weight loss: a systematic review and dos-response meta-analysis of randomized controlled trials. Crit Rev Food Sci Nutr. 2019;59(16):2688-2696. doi:10.1080/10408398.2018.1507996
10. Guest NS, VanDusseldorp TA, Nelson MT, et al. International society of sports nutrition position stand: caffeine and exercise performance. J Int Soc Sports Nutr. 2021;18(1):1. Published 2021 Jan 2. doi:10.1186/s12970-020-00383-4
11. Arab A, Rafie N, Amani R, Shirani F. The Role of Magnesium in Sleep Health: a Systematic Review of Available Literature. Biol Trace Elem Res. 2023;201(1):121-128. doi:10.1007/s12011-022-03162-1
12. Pattnaik H, Mir M, Boike S, Kashyap R, Khan SA, Surani S. Nutritional Elements in Sleep. Cureus. 2022;14(12):e32803. Published 2022 Dec 21. doi:10.7759/cureus.32803
13.National Institutes of Health. Office of Dietary Supplements – Magnesium. National Institutes of Health. Published 2016. https://ods.od.nih.gov/factsheets/Magnesium-HealthProfessional/
‌14. Du S, Jin J, Fang W, Su Q. Does Fish Oil Have an Anti-Obesity Effect in Overweight/Obese Adults? A Meta-Analysis of Randomized Controlled Trials. PLoS One. 2015;10(11):e0142652. Published 2015 Nov 16. doi:10.1371/journal.pone.0142652
15. Stark KD, Van Elswyk ME, Higgins MR, Weatherford CA, Salem N Jr. Global survey of the omega-3 fatty acids, docosahexaenoic acid and eicosapentaenoic acid in the blood stream of healthy adults. Prog Lipid Res. 2016;63:132-152. doi:10.1016/j.plipres.2016.05.001
16. Institute of Medicine (US) Food Forum. Providing Healthy and Safe Foods As We Age: Workshop Summary. Washington (DC): National Academies Press (US); 2010.
17. Leproult R, Van Cauter E. Effect of 1 week of sleep restriction on testosterone levels in young healthy men. JAMA. 2011;305(21):2173-2174. doi:10.1001/jama.2011.710
18. Cherasse Y, Urade Y. Dietary Zinc Acts as a Sleep Modulator. Int J Mol Sci. 2017;18(11):2334. Published 2017 Nov 5. doi:10.3390/ijms18112334
19. Adventure-Heart DJ, Madden NA, Delfabbro P. Effects of Vitamin B6 (Pyridoxine) and a B Complex Preparation on Dreaming and Sleep. Percept Mot Skills. 2018;125(3):451-462. doi:10.1177/0031512518770326
20. Ayotte D Jr, Corcoran MP. Individualized hydration plans improve performance outcomes for collegiate athletes engaging in in-season training. J Int Soc Sports Nutr. 2018;15(1):27. Published 2018 Jun 4. doi:10.1186/s12970-018-0230-2
21. 1.National Institutes of Health. Office of Dietary Supplements – Iodine. Nih.gov. Published April 28, 2022. https://ods.od.nih.gov/factsheets/Iodine-HealthProfessional/
22. Southern AP, Jwayyed S. Iodine Toxicity. [Updated 2023 Aug 8]. In: StatPearls [Internet]. Treasure Island (FL): StatPearls Publishing; 2023 Jan-. Available from: h
ttps://www.ncbi.nlm.nih.gov/books/NBK560770/
23. Kearney T, Tu N, Haller C. Adverse drug events associated with yohimbine-containing products: a retrospective review of the California Poison Control System reported cases. Ann Pharmacother. 2010;44(6):1022-1029. doi:10.1345/aph.1P060
24. Denham BE. Dietary supplements in the USA: problematic trends. Public Health Nutr. 2021 Jun;24(9):2771-2775. doi: 10.1017/S1368980021000665. Epub 2021 Feb 26. PMID: 33632363; PMCID: PMC10195435.