We test and review fitness products based on an independent, multi-point methodology. If you use our links to purchase something, we may earn a commission. Read our disclosures.
Women who are 50 years of age or older are often menopausal or postmenopausal, making weight loss much more difficult. During this life stage, estrogen levels fall1, disrupting lipid metabolism that often results in increased body fat and loss of muscle mass. To make this transition period a little easier, we've constructed the best weight loss program for women over 50, including apps, diets, meal services, and supplements.
The GGR team, which includes nutrition experts, certified personal trainers, and CrossFit-L1 trainers, has researched and tested hundreds of weight loss tools. We've combined our knowledge and expertise to help you choose the best weight loss plan.
As a registered dietitian nutritionist, I've also included my insights throughout this article regarding the sustainability, quality, and ingredients of the diets, supplements, and meal services selected.
Medical disclaimer: This article is intended for educational and informational purposes only. It is not intended as a substitute for medical advice. For health advice, contact a licensed healthcare provider.
Best Weight Loss Plan for Women Over 50
Best Weight Loss App for Women Over 50: WeightWatchers
Best Meal Planning App for Women Over 50: PlateJoy
Best Meal Delivery Service for Women Over 50: BistroMD
Best Diet Plan for Women Over 50: Mediterranean Diet
Best Diet Plan for Women Over 50, Runner-Up: MIND Diet
Best Weight Loss Supplement for Women Over 50: Calcium
Best Weight Loss Supplement for Women Over 50, Runner-Up: Vitamin D
Best Appetite Control Supplement for Women Over 50: Protein Powder
Best Fitness App for Women Over 50: Future
Best Weight Loss App for Women Over 50: WeightWatchers
Good for: Women who prefer an all-foods-fit approach to weight loss.
WeightWatchers (or WW) is a popular weight loss program that utilizes a Points system designed to help you eat a healthy diet. You receive a specific number of Daily Points based on age, weight, height, and gender. The foods you eat throughout the day count towards a certain number of your allotted total. No foods are off-limits. You'll also have access to plenty of nutritional information and a group of like-minded dieters to connect with. Kate gave WW a 5 out of 5 for their resources and community.
Kate Meier, NASM-CPT, USAW-L1, CF-L1, and GGR head of content, tried Weight Watchers and says, "As far as a diet plan goes, WeightWatchers is pretty sound. It encourages you to eat a lot of whole foods without restricting you."
While there's no direct calorie counting involved, the WW Points system discreetly manages your calorie intake while encouraging adding whole foods into your diet to help keep you on course. It's intended to motivate individuals to opt for foods low in added sugars and saturated fat and rich in fiber and protein. Weight Watchers employs this system to promote the consumption of foods that offer sustained energy, increased feelings of fullness, and enhanced metabolism, all while steering clear of excessive empty calories.
To track your Points, you must keep track of everything you eat and drink each day. The easiest way to do this is by downloading the WeightWatchers app. Kate says, "I found the WW App incredibly easy to navigate because I've used similar tools like MyFitnessPal." You can also track physical activity on the app. For ease of use, Kate rates the app a 4 out of 5, docking a point because it may not be as accessible for those who aren't as tech-savvy.
Additionally, Kate would have liked for the program to be more personalized. "Your Points may be customized to you, but you don't receive detailed meal plans, macro breakdowns, or individualized suggestions." In general, individuals on WeightWatchers typically adhere to the same formula.
WeightWatchers is suitable for women over 50 who prefer an all-foods-fit approach to weight loss. It is reasonably priced and provides a good framework for those wanting to implement healthier habits into their lifestyle.
Check out our detailed WeightWatchers review to learn more about Kate's experience using this program.  
Editor's note: Weight Watchers utilizes telehealth services as part of their platform that may have affiliations with GLP-1 agonists; we aren't evaluating or condoning that part of their program, just focusing on the whole-food approach the brand takes to weight loss.
| | |
| --- | --- |
| Pricing | As low as $10/month |
| Subscription Options | Core and Premium; monthly |
| Available On | iOS, android, desktop |
Best Meal Planning App for Women Over 50: PlateJoy
Good for: Women wanting healthy customized meal plans designed just for them.
PlateJoy creates custom meal plans and personalized grocery lists for busy people striving to eat healthier. Recent research2 even shows that regular meal planning can lead to greater weight loss outcomes. They utilize over 50 data points to personalize weekly meal plans that fit your dietary needs and taste. Based on your meal plan, they design a grocery list to help you purchase nutrient-dense ingredients for balanced meals.
Amanda Capritto, CPT, CES, CNC, CF-L1, and GGR Senior Staff Writer gave PlateJoy a 4.5 out of 5 for functionality, saying, "The user experience is good. I'm docking it half a point because creating your weekly menu can be just a little bit clunky; you get used to the process quickly, but the first time I created a menu/shopping list there was a little bit of navigational confusion. Otherwise, it's super simple and easily navigable."
Meal planning with the PlateJoy app can help you make entrees that fit into several dietary preferences. Mediterranean, paleo, low-carb, whole foods, vegan, and vegetarian are just a few of the meal plan options you can choose from. You also choose your preferred serving sizes, ranging from small to extra large, based on your calorie intake and activity level. For most, the small servings (1050-1350 calories) won't be enough to support a healthy metabolism and active lifestyle.
Furthermore, PlateJoy accounts for the ingredients that you already have at home. They work these foods into your meal plan to save you money and clear out space in your pantry. Eating healthy doesn't require extravagant, expensive ingredients, and you likely have a lot of what you need for a nutritious meal. Taking it a step even further, PlateJoy gives you the option to have food delivered to your home using Instacart. Any ingredient that's a part of your meal plan can be yours without ever having to step foot in a grocery store.
PlateJoy plans the meals, writes the grocery lists, and delivers the food so you can spend more time on the things most important to you and less time stressing over dinner. However, where it falls short is in its ability to track certain metrics. Amanda says, "There is no focus on weight loss or stat tracking in this app. This is a downfall for people trying to lose weight, build muscle, or track macros, but it's a great bonus for those who simply want to focus on healthy eating and not worry too much about the numbers. According to our testing criteria, PlateJoy earns just 1 out of 5 points in this category, but I don't want to gloss over the fact that this is a nice option for individuals who aren't concerned with or don't want to track weight, etc."
A few more items of note: the PlateJoy service doesn't have a built-in community like other weight-based apps (1 out of 5) and comes with a higher price tag that may not suit everyone's budget. But, if you pay for the entire year, the price equals around $8 per month. For that reason, Amanda gave the service a 3 out of 5 for cost. You can also take advantage of the 10-day free trial of the app to check it out yourself.
| | |
| --- | --- |
| Pricing | $8-$12.99/month (depending on annual subscription); free version available |
| Subscription Options | Monthly, 6-month, 12-month |
| Available On | iOS, android, desktop |
Best Meal Delivery Service for Women Over 50: BistroMD
Good for: Women looking for medically-tailored, prepared meals to manage or prevent health concerns.
BistroMD offers a selection of chef-prepared, doctor-designed meals crafted to facilitate weight loss and support healthy eating habits. They deliver pre-made meals straight to your doorstep, saving you time on food preparation, calorie tracking, and meal planning.
The chance of developing a chronic disease increases with age3 and accelerates after menopause. Whether you are managing an illness or eating well to prevent health complications, BistroMD can help provide a variety of heart-healthy, diabetes-friendly, and even menopause eating plans designed to help you lose weight. If you're unsure of the best meal plan, you can collaborate with their registered dietitian nutritionists (RDN) for personalized recommendations.
They provide a broad menu of over 150 meal options weekly, ensuring many choices. However, it's important to note that a minimum order of 10 meals is required with every order, which may be more than some want to buy.
Most BistroMD meals fall within the range of 280 to 400 calories. You'll definitely want to add some high-protein, high-fiber snacks between these meals to ensure you're getting enough energy. When it comes to weight loss, it's still important to eat enough calories; otherwise, your metabolism may slow down and actually make it harder to lose weight. Although these tend to be low-calorie meals, they're notably high in protein, promoting a feeling of fullness and satisfaction.
BistroMD strives to use high-quality ingredients in their meals. Lauren Strong, GGR staff writer and certified personal trainer (CPT), explains, "Not all ingredients are certified organic. However, for the most part, ingredients are whole foods and easily identifiable—which they should be!" BistroMD ingredients are sourced from local, family-owned farms whenever possible. So, Lauren gave BistroMD a 4 out of 5 for ingredient quality.
Customers on the BistroMD website rate this service a 4.3 out of 5 stars. Many approve of the taste and convenience of the meals but wish they were less expensive. One customer writes, "Great meal choices for lunch and dinner. The plans do run on the more expensive side, but the convenience factor is a major plus."
RELATED: Best Low-Calorie Meal Delivery
| | |
| --- | --- |
| Pricing | $8.99-$14.99 |
| Examples of Meals We Tried | Sloppy Joe with Cabbage Slaw, Turkey Breast with Cranberry Apple Chutney, Merlot Meatballs with Grits |
| Diets Supported | Diabetes, Menopause, Heart Healthy, Gluten-Free, Keto, Vegan |
Best Diet Plan for Women Over 50: Mediterranean Diet
Good for: Women wanting to follow a balanced, whole-food diet shown to help reduce inflammation and promote health and wellness.
The Mediterranean diet offers a refreshing shift away from restrictive diets, emphasizing a more balanced way of eating. Centered around fresh fruits, veggies, whole grains, legumes, nuts, seeds, fish, and healthy fats like olive oil, it helps promote weight management and reduces the risk of chronic diseases4.
The Mediterranean diet does not eliminate food groups. Instead, it encourages a variety of nutrient-rich foods, making it easy to meet your nutritional needs, enjoy the foods you eat, and stick with it long-term.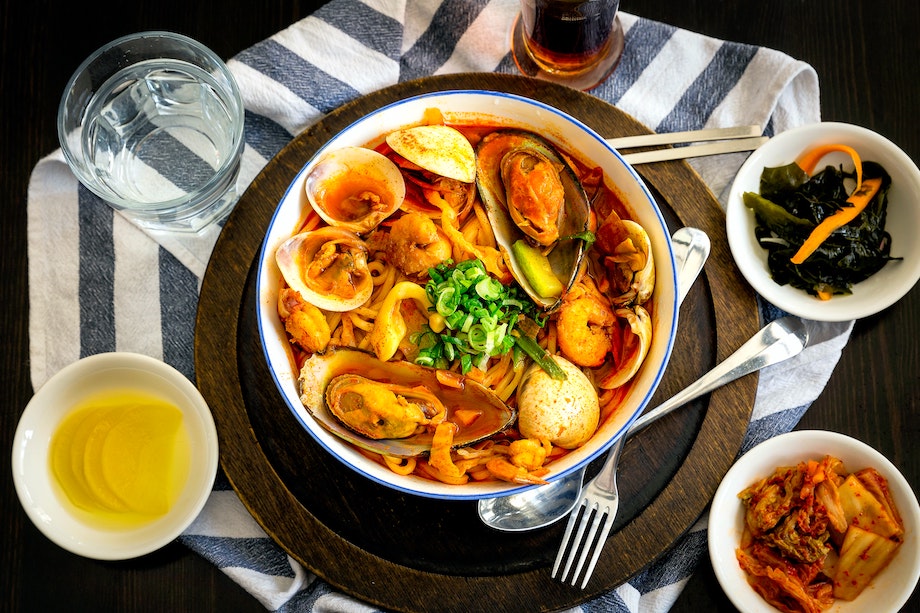 The Mediterranean diet offers several benefits5, including better blood sugar control, reduced cholesterol, lower blood pressure, and less inflammation. Interestingly, it may also help prevent cognitive decline6 and Alzheimer's in aging adults. Although people with hypertension (high blood pressure), diabetes, or heart disease are often encouraged to follow the Mediterranean diet, it's also suitable for those without health concerns who simply want to improve their nutrition.
The Mediterranean Diet is more of a healthy eating plan rather than a weight loss diet; however, eating nutrient-dense foods can certainly promote weight loss. Calorie intake and portion size aren't emphasized, so it's up to you to determine the quantity of food you eat. This could be challenging for those who aren't knowledgeable of proper portion sizes or in tune with their body's satiety (hunger/fullness) signals.
| | |
| --- | --- |
| Benefits | May help reduce inflammation, promote heart health, prevent chronic diseases, aid in weight management, supports diabetes management, benefit mental health |
| Key Food Groups | Vegetables, fruits, fish, nuts, beans, olive oils, whole grains |
Best Diet Plan for Women Over 50, Runner-Up: MIND Diet
Good for: Women interested in preserving brain function through consuming antioxidant-rich foods.
The MIND diet is designed to reduce the risk of dementia and cognitive decline7 as you age. The buildup of free radicals in the body contributes to increased inflammation and cell damage linked to chronic disease and cognitive decline. To combat this, the MIND diet contains foods rich in vitamins and antioxidants that may protect the brain by reducing cell damage and inflammation.
It combines aspects of two well-known diets, the Mediterranean diet and the Dietary Approaches to Stop Hypertension diet—aka the DASH diet. Foods from these diets that protect brain function were identified to create the MIND diet.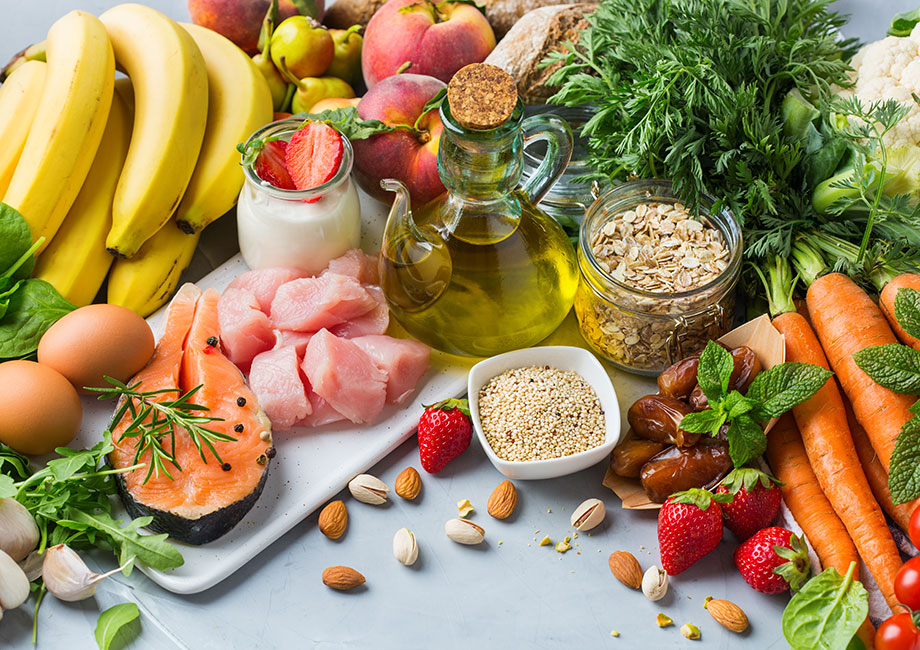 Specifically, the MIND diet encourages the intake of berries, green leafy vegetables, beans, nuts, fish, poultry, olive oil, and whole grains. These foods are high in fiber, omega-3s, carotenoids, flavonoids, and vitamin E, all of which may boost brain health.
RELATED: High-Protein Vegetables
On the other hand, it aims to limit the consumption of foods high in saturated and trans fats, which have been linked to inflammation. These limited foods include red meat, cheese, pastries, and butter.
The MIND diet offers flexibility as it doesn't impose rigid meal plans. However, this also means you are responsible for making your own meal plans and recipes aligned with MIND diet recommendations. This might pose a challenge for individuals wanting to lose weight who are not accustomed to cooking healthy meals or potion control.
| | |
| --- | --- |
| Benefits | May reduce inflammation, slow cognitive decline, and help prevent Alzheimer's, but more research is needed. |
| Key Food Groups | Berries, nuts, green leafy vegetables, fish, olive oil, poultry, whole grains, beans |
Best Weight Loss Supplement for Women Over 50: Calcium
Good for: Women wanting to preserve bone density and burn more fat for energy.
Calcium needs in women increase after the age of 50 from 1000 milligrams to 1200 milligrams per day8. This is largely due to menopause, which significantly speeds up bone loss and increases a woman's chance of developing bone loss and fractures. Calcium may also help improve metabolic health and support weight loss9.
Calcium is stored in bones and teeth, giving them the density they need to remain strong. However, it also has jobs in the body involving muscle and nerve function, and when you don't consume enough calcium, your body steals it from your bones to carry out these other responsibilities. This can lead to weak, fragile bones—aka osteoporosis.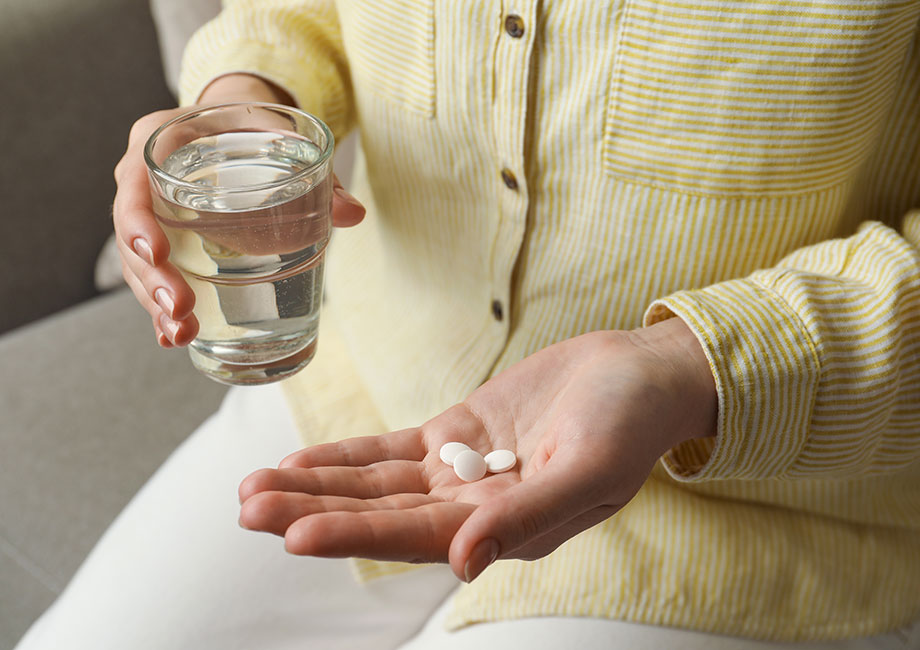 Aside from bone health, studies indicate10 that calcium—along with vitamin D3—may increase fat oxidation and reduce lipid absorption. Increased fat oxidation means the body is better able to utilize fat for energy, whereas reduced lipid absorption means you aren't absorbing fat into the bloodstream. This may result in weight loss and reduced body fat.
Foods rich in calcium include dairy products, canned salmon, beans, almonds, and leafy greens. In addition to eating foods with calcium, women over 50 may benefit from taking a supplement to meet their increased needs. Speak with your healthcare provider before starting a new supplement.
For calcium to be effective, it's important to get enough vitamin D. Vitamin D helps your body absorb calcium11, and the two work together to prevent bone loss and possibly aid in weight loss.
RELATED: Best Weight Loss Supplements for Women
| | |
| --- | --- |
| Recommended Daily Allowance | 1200 mg |
| Tolerable Upper Intake Level | 2000 mg |
| Why It's Important | Preserves bone density and may aid in weight loss |
Best Weight Loss Supplement for Women Over 50, Runner-Up: Vitamin D
Good for: Postmenopausal women wanting to prevent osteoporosis and reduce body fat.
Approximately 50% of individuals worldwide don't get enough vitamin D12. People who are overweight, have darker skin, or are over 65 are at an increased risk of vitamin D deficiency.
Vitamin D helps the body absorb calcium and retain calcium and phosphorus, two minerals essential for building bones. With calcium, vitamin D may also help prevent osteoporosis, a disease that weakens and deteriorates bones, making them more susceptible to fractures. Postmenopausal women are more likely to develop osteoporosis13 and may benefit from increasing their vitamin D intake, especially after age 70.
RELATED: Best Vitamin D Supplement
Unfortunately, not many foods are naturally rich in vitamin D. Fatty fish, like trout, salmon, mackerel, and tuna, are some of the few foods high in vitamin D. However, some foods are fortified with vitamin D, meaning it's been added to them. These often include milk, cereal, orange juice, and yogurt. Also, stepping outside into the sunlight for 10 to 15 minutes a few times a week is a great way to get more vitamin D.
Mounting evidence suggests that vitamin D may play a role in weight management. Low levels of vitamin D are linked with increased appetite and accumulation of body fat14. On the other hand, vitamin D supplementation may lead to the reduction of body fat mass15. More research is needed to understand the relationship between vitamin D and body weight.
| | |
| --- | --- |
| Recommended Daily Allowance | 15 mcg (600 IU) |
| Tolerable Upper Intake Level | 100 mcg (4000 IU) |
| Why It's Important | Supports calcium and phosphorus absorption, builds strong bones, may reduce body fat |
Best Appetite Control Supplement for Women Over 50: Protein Powder
Good for: Women wanting to increase their protein intake to build and maintain lean mass and increase satiety.
Women over 50 experiencing hormonal changes due to menopause often notice changes in body composition, specifically more body fat, and reduced muscle mass. Increasing your protein intake with protein powder may help you preserve lean mass and boost your metabolism.
The recommended dietary allowance of protein16 is 0.8 grams per kilogram of body weight. Protein needs increase as you age, and active people over the age of 65 generally benefit from 1.0-1.2 g/kg of protein daily17. To put this into perspective, an older adult who weighs 150 pounds would need 68 to 82 grams of protein per day.
Supplementing with protein powder—such as the best whey protein—is a convenient way to increase your daily protein intake and provide your body with the fuel it needs. A high-protein diet is also linked to weight loss18 and could help you combat weight gain following menopause.
RELATED: High-Protein Food List for Weight Loss
Combining resistance training with a high-protein diet is necessary to build muscle. Greater muscle mass improves your metabolic rate, so you burn more calories throughout the day, even at rest.
Additionally, protein has an increased thermic effect of food19, meaning your body uses more energy (calories) to digest it than fat and carbohydrates. Lastly, a protein powder may help you lose weight because protein improves satiety19, which could lead to less mindless eating throughout the day.
Look for a high-quality protein powder made with whey protein or casein protein (see What is Casein Protein?). If you're vegan or vegetarian, choose a protein powder with a complete amino acid profile, such as soy or pea protein. If you follow a plant-based diet, check out our roundup of the Best Vegan Protein Powder.
| | |
| --- | --- |
| Recommended Daily Allowance | Adults under 65: 0.8 g/kgAdults 65+: 1.0-1.2 g/kg |
| Tolerable Upper Intake Level | 2.0 g/kg |
| Why It's Important | Helps to retain muscle, build muscle, enhance metabolism, and may aid in weight loss |
Best Fitness App for Women Over 50: Future
Good for: Anyone wanting a personalized training plan and accountability coach without the price of an in-person personal trainer.
The Future app accounts for your lifestyle, equipment accessibility, time availability, and goals to create customized weekly exercise plans. You're assigned a coach that learns about your exercise preferences and helps hold you accountable every week. Your coach will even tweak your exercise routine based on biometric data to accelerate results.
Using Future is the equivalent of having a personal trainer with you wherever you work out. Exercises can be done at home with zero equipment or at the gym; the difference is in the price tag. Future costs $199 per month, which is only a fraction of the cost of an in-person personal trainer that may charge $40 to $100 per session.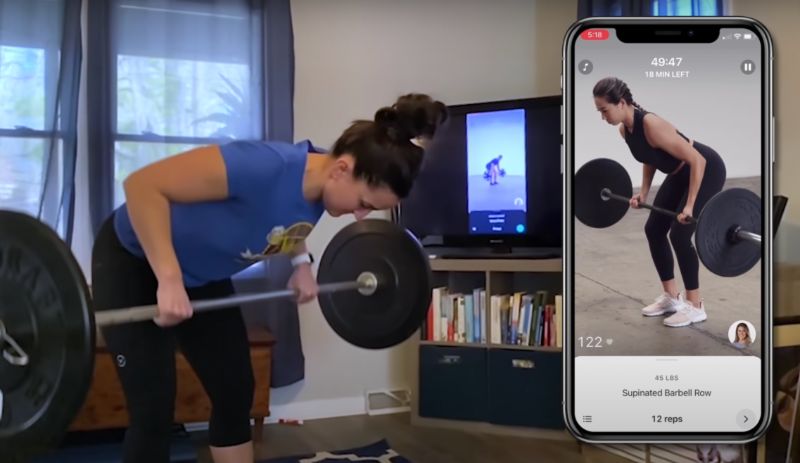 Several GGR team members have tried Future and rated the app setup a 5 out of 5 because it was so easy. You simply download the app, answer a few questions, and match up with a fitness coach. Your fitness coach will schedule a video call to chat about your fitness goals and how many days a week you want to train.
Kate Meier, NASM-CPT, USAW-L1, CF-L1, and GGR Head of Content, has been using Future for over a year and says, "I have a great relationship with my Future coach. She has helped me stay on track, programming one-arm, core, and lower-body exercises to keep me moving. She got creative, so my workouts were still varied, never boring." She says the training has actually helped her since having surgery due to a weightlifting injury.
By Sunday evenings, you have access to your workouts for the week. Each training session includes a message from your coach outlining what you can expect from the workout. You're also provided with videos of the exercises to demonstrate proper form. Post-workout, you have the chance to rate your experience and provide feedback.
Coop Mitchell, GGR Founder, has used the app for three years and says, "I think the biggest evidence of my feelings toward Future is that I've used it every week since September 2020. I also pay for my wife to use it, I'm that big of a believer."
Check out our full Future App review to learn more about our team's experience using this app.
| | |
| --- | --- |
| Pricing | $199/month |
| Subscription Options | Monthly |
| Available On | iOS, Android |
Other Weight Loss Plans We Researched and Tried
Nutrition Apps
Noom: Noom provides educational materials, personal health coaching, and nutrition tracking tools. Noom prioritizes the transformation of habits and behaviors rather than promoting restrictive dieting. However, Noom's color-coded system, designating foods as "red" or "green," might be distressing for those with a history of disordered eating.
For more, check out our in-depth Noom review.
MyFitnessPal: MyFitnessPal is a calorie-counting app that helps you track macros. The app includes a visual pie chart depicting your macro intakes and needs, which becomes especially handy when you're actively working on adjusting your protein or fat intake. Tracking your food intake through MyFitnessPal provides you with immediate information about your dietary choices, and having this data readily available serves as an effective means to gain more precise insights into your food choices.
FatSecret: Maintaining a food journal using FatSecret can be a valuable approach to enhancing your awareness of your daily dietary choices. The app helps you recognize areas of your diet that need improvement. However, consistently tracking food and calorie intake can be a demanding and repetitive task that may impact your mental well-being, particularly if you have negative thoughts about body image.
Fooducate: Fooducate is an educational tracking app designed to empower you with knowledge about the foods you consume so you can make more informed choices. Deciphering nutrition labels can be a daunting task, but with Fooducate, you can simply scan a product's barcode to obtain a clear and straightforward overview of its nutrients and ingredients. This feature proves especially beneficial for individuals aiming to lower their sugar or saturated fat intake.
Fitness Apps
Nike Training Club: The Nike Training Club app offers a wide range of free workouts, goal-setting tools, and daily resources. It's intended to help strengthen your body and mindset with guidance from trainers and athletes. However, some find the audio controls too challenging and the on-screen metrics hard to read.
iFIT: iFIT is more affordable than Future and offers thousands of on-demand workouts. Choose from running, yoga, HIIT, stretching, and more. You don't need any exercise equipment to use and benefit from the app. iFIT recently added cooking classes so you can learn how to make nutritious meals for the most effective weight loss.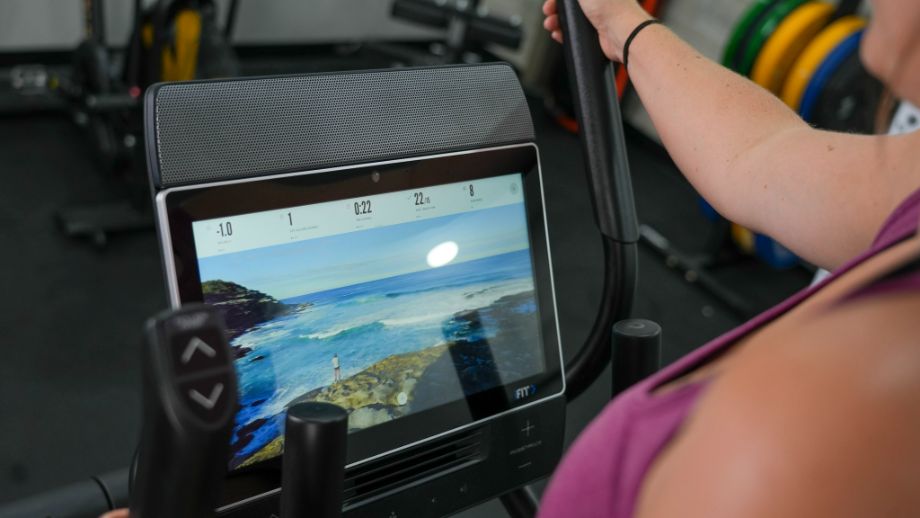 RELATED: Best iFIT Workouts
Peloton: The Peloton app provides live and on-demand workouts. The app is suitable for those with or without a Peloton machine. Classes include cycling, strength, barre, yoga, and more. Unfortunately, they don't offer many barbell classes, and the membership costs $44 per month.
Check out more in our in-depth Peloton app review.
Supplements
Vitamin B12: Vitamin B12 is involved in the formation of DNA and red blood cells, and is necessary for brain function, heart health, and energy production. Research provides mixed results regarding the efficacy of vitamin B12 for weight loss, but some studies20 indicate that a deficiency could be related to increased body fat.
Iron: Recent research21 indicates there may also be an association between iron deficiency and obesity. Unfortunately, iron deficiency is more common in women, especially during pregnancy. Taking too much iron can be dangerous and cause serious side effects, so be sure to talk with your provider if you're thinking about starting an iron supplement.
Iodine: Thyroid abnormalities often lead to gaining weight that may be reversed with an increased intake of iodine. Cooking with iodized salt is an easy way to up your intake. Talk to your doctor if you suspect your weight gain or trouble losing weight could be related to hypothyroidism.
Meal Delivery
Diet-to-Go: Diet-to-Go streamlines the weight loss journey by delivering pre-made, calorie-controlled meals to your doorstep. They make healthy eating effortless by removing the need for meal preparation, cooking, and cleanup. Their meal plans include keto, Mediterranean, and low-carb options. However, most Diet-to-Go meals typically provide between 300 to 500 calories, which may not suffice for sustainable, long-term weight loss. Our tester, Lindsay Scheele of Garage Gym Reviews Everything, rates the portion sizes a 3.5 out of 5.
Home Chef: Home Chef delivers the typical meal kit that includes a recipe and most ingredients. What makes Home Chef different is that they also offer express meals, one-pot family meals, oven-ready entrees, and ready-made microwave meals. It's suitable for those who like to cook but also enjoy the convenience of pre-made meals every once in a while.
HelloFresh: With Hello Fresh, they send the meal kits, and you do the cooking. For those who like to cook simple recipes and eat their food hot off the stove instead of reheated in the microwave, this could be a good fit. They also offer family-friendly meal choices made with foods that are kid-approved.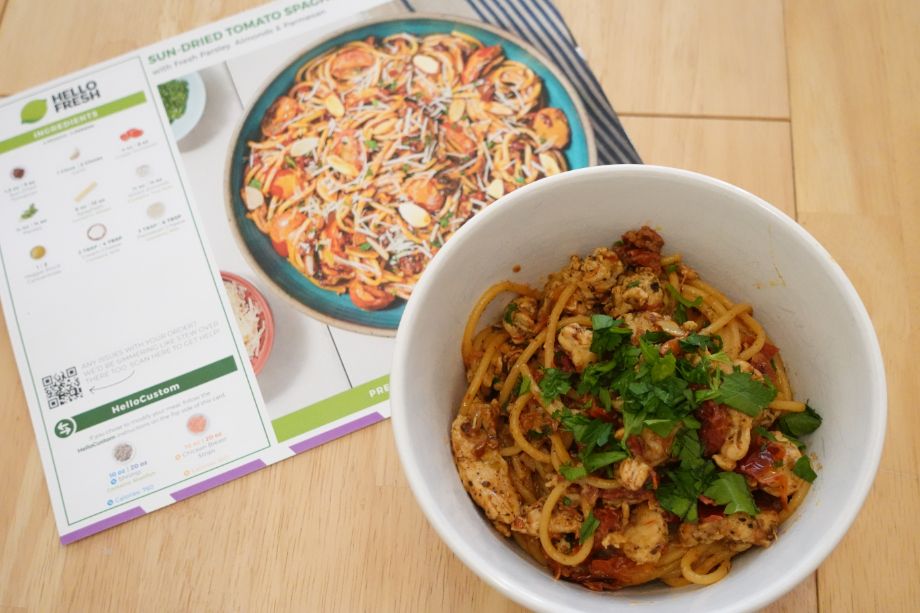 Factor: Factor provides fresh, prepared meals for those with a hectic lifestyle. Factor meals arrive fresh, never frozen, so you can keep them in the refrigerator and simply pop them in the microwave when you're ready to eat. Meals contain 350 to 900 calories, so you can choose options based on your calorie needs and overall health goals.
RELATED: Factor Meals Review
How We Picked and Tested the Best Weight Loss Plans for Women Over 50
We narrowed down the best weight loss plans for women over 50 based on extensive research, thorough comparison to other plans, and product testing done by GGR experts. Research is at the foundation of our top picks because we want to provide only the most accurate information out there. New evidence-based findings are constantly emerging in the nutrition and fitness arena, and we make it our responsibility to stay on top of the most recent research.
Because our GGR team of personal trainers, nutrition experts, and CrossFit coaches have tested so many different products, we are able to separate the front runners from those that miss the mark. It's our mission to always provide honest feedback, the good and the not-so-good, regarding the weight loss plans we test.
Benefits of Weight Loss Plans for Women over 50
Let's be real, weight loss only becomes more challenging as you age. Changes in body composition and a slowing metabolism after menopause aren't the easiest to navigate. Weight loss plans for women over 50 are designed to tackle these challenges and obstacles. Consider the potential benefits when choosing a weight loss plan:
Accountability: Apps that offer coaching and support groups
Convenience: Meal services that deliver pre-made nutritious entrees to your home
Personalization: Fitness apps and meal services that take into consideration your goals, schedule, and preferences
Time-Saving: Services that save you time from cooking meals or driving to the gym
Less overwhelming– Apps that meal plan for you or design an exercise routine accessible at your fingertips
More structure: Having predetermined, scheduled meals and training sessions throughout the week
Buying Guide: What to Look for in Weight Loss Plans for Women
With so many options out there, choosing the best weight loss plan can feel overwhelming. Take into consideration these factors when choosing a plan that supports your needs.
Price
Weight loss plans can vary widely in price, from free apps to subscription-based meal services and expert-lead programs. Free or lower-cost options are often appealing but can lack personalized guidance and support. Plans with a higher price tag tend to include more structure, personalization, coaching, and other resources that add to their overall value.
Before committing, consider the level of support, accountability, and convenience you need to achieve and maintain your weight loss goals effectively. Ultimately, the best weight loss plan for you should align with your budget and support you towards achieving your goals.
Accessibility
A weight loss plan should be accessible in several aspects to ensure that you can stick with it. As mentioned previously, it needs to be financially available. If you can't afford it, you won't be able to continue long-term. It should also be geographically accessible. If you're ordering from a meal delivery service, make sure you live within the delivery zone, or if you need fitness equipment to follow a training program, be sure to have access to a gym.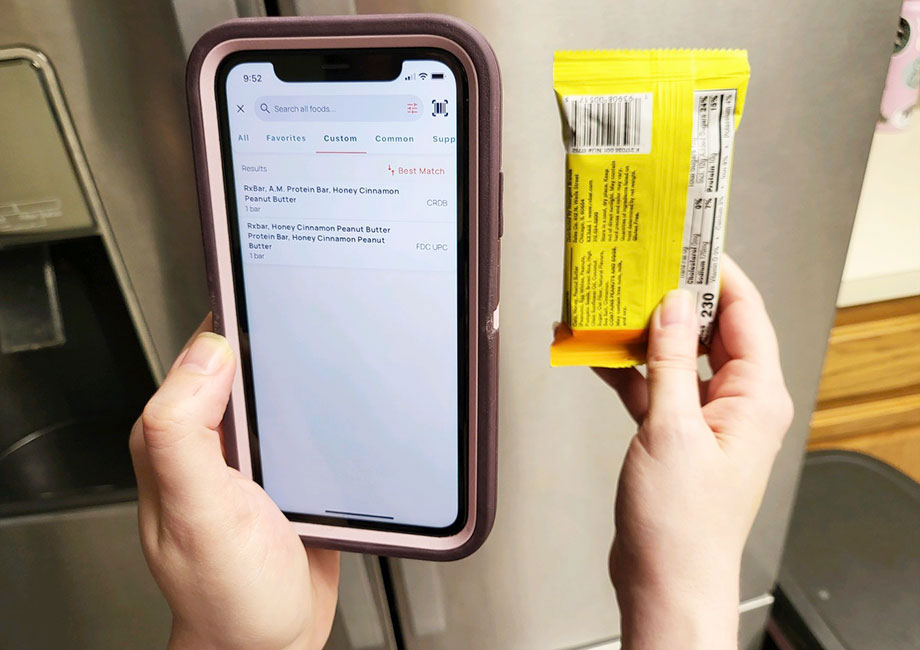 Furthermore, ensure that any apps or online services you consider are easy to use and navigate. Some apps require a certain level of technological proficiency that can take time to adjust to. If it's not easy to access and utilize as intended, you may struggle to stay motivated.
If your plan offers coaches or an accountability partner, make sure you are able to communicate with them without difficulty. They should be readily accessible and available to answer questions or offer guidance within a reasonable amount of time.
Sustainability
Behavioral changes and healthy, sustainable weight loss take time. Choose a weight loss plan that includes food, exercise, and content you actually enjoy. You shouldn't feel deprived of tasty meals or dread your training program. For a weight loss plan to truly be sustainable, it should be something you genuinely look forward to that adds value to your life.
Weight Loss Programs for Women Over 50: FAQs
What's the fastest way for a 50-year-old woman to lose weight?
Everyone is different, but the most highly recommended way to lose weight as a 50-year-old woman (or at any age, really) is to embrace a balanced diet rich in whole foods while controlling portion sizes and engage in regular exercise (including resistance training) to boost metabolism and maintain muscle mass. Seek support through weight loss groups or working with a registered dietitian nutritionist (RDN).
RELATED: What is Resistance Training?
What is the best diet for a 50-year-old woman going through menopause?
I (a registered dietitian) recommend following the Mediterranean diet for women going through menopause. The Mediterranean diet emphasizes a balanced eating pattern. It consists mostly of fruits, vegetables, whole grains, beans, nuts, seeds, fish, and olive oil. 
What should a 55 year old woman eat to lose weight?
To lose weight healthily and sustainably, focus on eating a high-protein, high-fiber diet. Fish, poultry, beans, nuts, and seeds are excellent protein sources. Vegetables, fruit, beans, and whole grains are rich in fiber. Protein and fiber help promote satiety (fullness) and may lead to fewer cravings throughout the day. 
How can I kick-start my metabolism after 50?
To kick-start your metabolism after 50, I recommend engaging in regular physical activity and strength training, boosting your lean protein intake, and prioritizing a good night's sleep. 
These statements have not been evaluated by the Food and Drug Administration. This product is not intended to diagnose, treat, cure, or prevent any diseases.
References