We test and review fitness products based on an independent, multi-point methodology. If you use our links to purchase something, we may earn a commission. Read our disclosures.
Could a high-tech home gym be your ticket to reaching fitness goals?
Technology keeps sinking its teeth deeper into the fitness industry—specifically the home fitness industry. From cardio machines with remote trainer control to all-in-one workout mirrors, there's new technology everywhere you look.
As with all advancements, there's some pushback from long-time exercise enthusiasts and fitness professionals: Does all this newfangled equipment come at the expense of a good ol' analog gym setup?
I sat down with Coop and Matt Kollat, a fitness writer and smart living expert at T3, to talk about how smart home gym equipment has changed the way we work out at home. Ahead, learn five ways you can benefit from fitness technology (but also how sometimes, old-school methods reign king).
Make Use of Data
There's a world of data at your fingertips—er, your wrist, if you want to get technical. That little silicone or nylon band you wear every day can be an insanely powerful driver behind your fitness journey. But that's only if you use what it gives you.
Modern wokrout trackers can continuously track almost every health metric: resting heart rate, exercising heart rate, skin temperature, training load, energy levels, respiratory rate, blood oxygen saturation, calories burned, sleep stages, steps taken… You get the point. It's all trackable.
But, as any fitness enthusiast knows, collecting data is one thing: Making sense of it is where the magic lies, Matt says. Fear not, though, he continues. Algorithms are here to help.
"Algorithms can crunch all the data and present it in a way that's easy to digest for an average home gym user," Matt says. "For example, the Whoop strap measures everything from sleep, heart rate and workout data to determine what it calls 'strain,' which is basically your body's readiness to exercise."
When your strain score is high, it's advised not to push for a personal best. On the flip side, if you've slept and recovered well, you are probably safe to attempt a more challenging workout.
Other smart watches such as the Garmin vivosmart 4 can track multiple activities on your wrist. Not just that, but they can guess what exercise you're doing!
By matching this data with your heart rate and rest, you can create the most accurate workout log ever to exist. Gone are the days when you had to use spreadsheets to track these stats. (Not that we're knocking an old-school fitness journal, of course.)
Invest in Remote Coaching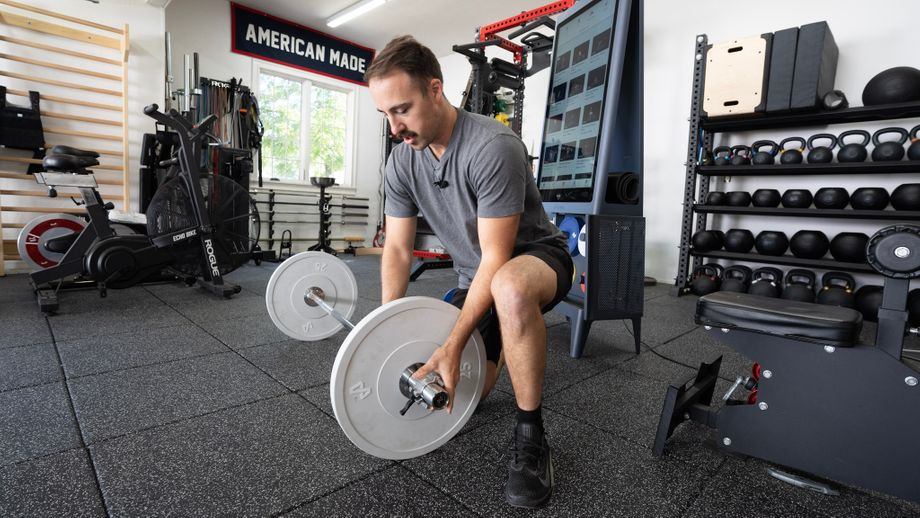 One of the biggest pitfalls of training at home is the lack of supervision, Matt points out. As a certified personal trainer, I 100% agree with this and, having trained clients virtually, I know nothing can replace an in-person coaching session.
But what if you could summon a version of a personal trainer into your home gym at any given time? With smart workout mirrors and all-in-one systems like Tonal, videos display on the reflective surface of the device—the same surface you can see yourself in—so you can match your moves against the instructor. This is as close as it gets to working out with someone in person.
Some smart gym systems, such as the MIRROR, go a step further by having built-in two-way cameras and microphones. With these features, you can have legitimate one-on-one sessions with an actual certified personal trainer who can assess your form and recommend adjustments in real time.
If you're more of a simple download-an-app kind of person, take it from Coop, who's been using Future for remote coaching for years now: "Could I program my own workouts? Sure," he says. "But thanks to my Future coach, all I have to do is show up and do the work. No thinking, just doing, and I get better every day."
Utilize AI-Driven Performance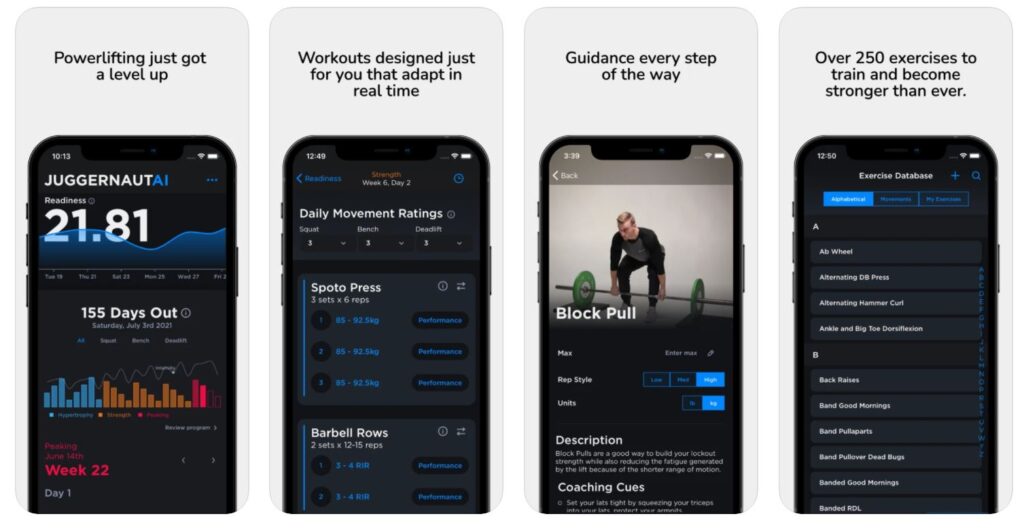 Speaking of fitness apps, there are oodles of apps out there that can guide you to your fitness goals almost as well as a personal trainer can. A personal favorite of mine is JuggernautAI, which I had the pleasure of reviewing and am still using.
JuggernautAI is a prime example of using individual inputs to create a personalized workout program without the need for in-person assessments.
AI performance in fitness isn't limited to apps, though: Tempo Studio is a smart home gym system that offers technique corrections and weight suggestions via 3D sensing technology, which is about as close as it gets to having a human eye watching without, well, having a human eye watching.
AI can help in other ways, too. Take Tonal for example: Tonal is an interactive workout platform that uses a clever pulley system to provide resistance. The Tonal trainer's "brain" monitors your power output and adjusts the resistance accordingly so you always lift as much as you physically (and safely) can.
Next stop: Gainstown!
Replicate a Studio At Home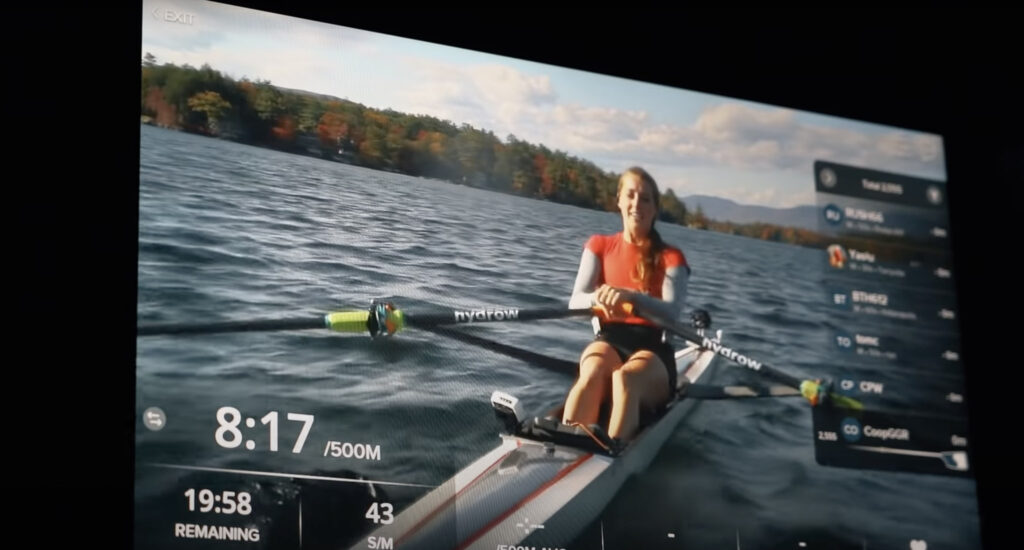 Though some people will never tire of slamming down barbells (hello, it's me), connected technology can help those who aren't so interested in heavy weights stay on track at home. Studio-style workouts seem to keep a lot of people going, so we'd be remiss not to mention them here.
There are so many options to choose from in this scene, although the app you choose to subscribe to will likely depend on the equipment you want. For example, those yearning for a Peloton Bike will download the Peloton app for obvious reasons. Likewise, if you buy a smart NordicTrack treadmill, you'll probably want to download the iFIT app.
Either way, you'll find a breadth of fitness classes at your fingertips with any of these apps. In this day and age, virtual studios actually offer more variety than an in-person fitness studio membership. You certainly won't find Hydrow's Venice, Italy, rowing courses at your local gym!
Related: Check out our CLMBR Review
Join a Virtual Community
Here at Garage Gym Reviews, we're all about community (as evidenced by our thriving Home Gym Community group on Facebook—join us!). Many people who work out at home worry about accountability struggles or just plain boredom for lack of a social aspect. Luckily, there's no shortage of online fitness communities.
"Being part of a community will motivate you to exercise even on days when you don't feel particularly in the mood for a workout," Matt says, "and you don't necessarily need expensive workout equipment to stay connected to others."
Online workout programs provide an element of community, and many cost less than $50 per month. A favorite among Garage Gym Reviews team members is iFIT, the fitness streaming app that powers NordicTrack, ProForm, and Freemotion equipment. There are even free training apps out there, such as Nike Training Club, which made it onto my list of the best online workout programs. 
For many, it's enough motivation to see that a few people liked our workout entry online. Others might find leaderboards the key to pushing their limits. It can be inspiring to compete with other athletes to see who's the most active locally, nationally or even internationally. Some platforms even offer virtual badges for hitting certain milestones, which you can display on your profile.
"Finally, you can join or form groups online with like-minded people where you can share your achievements and discuss the latest goss' with each other," Matt says. "These micro-communities can feel very personal in all the right ways and are a great source of motivation."
Of note, this universal experience isn't just anecdotal: Studies actually show that exercising in groups can reinforce habits and rituals, and that exercising with a partner (even virtually) can increase motivation.
Does the Smart Home Gym Era Mark the End of Old-School Garage Gyms?
The short answer: Nah, we don't think so. Coop, Matt, and I all think fitness technology is an awesome tool for supercharging workouts and streamlining progress. However, this doesn't mean tech is a non-negotiable for getting fit.
"You can always upgrade your workouts with futuristic equipment and AI coaching if you want," Coop says, "but to be honest, I don't think anything will ever truly replace classic strength and conditioning."
Getting fit can be as simple as going out for a daily jog or picking up some free weights. Throwing down a barbell is just a solid gold experience, I might add. But for those who need or want more guidance, accountability, or simply engagement, smart home gym equipment can be the ticket to a consistent and fruitful fitness routine.