We test and review fitness products based on an independent, multi-point methodology. If you use our links to purchase something, we may earn a commission. Read our disclosures.
The JJ 2 Training Shoes from Reebok are a great pair of training shoes for those looking to train for sports in a similar manner as JJ Watt, the person the shoe is named after. Although they aren't as versatile as the Reebok Nano Series, they are still an excellent pair of trainers.
Reebok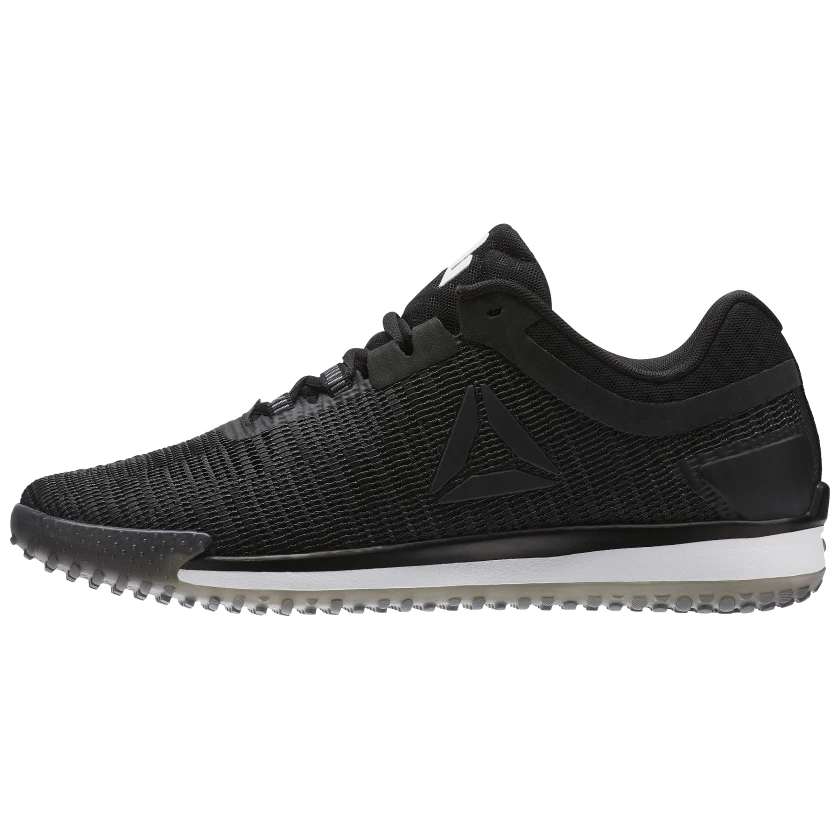 Reebok JJ 2 Training Shoes
The Reebok JJ II is engineered to meet the training needs of one of the most formidable athletes in the game: JJ Watt. Providing the versatility and stability to help you attack any training session, styling to take you to and from the gym.Materials: Seamless Lenoweave upper for breathability with a lightweight feel Low-cut design for freedom of movement and quicker transitions Designed for: Versatile training, weight lifting, and explosive agility Support pillars in the midsole prevent foam collapse and increase cushioning High-performance rubber outsole along the full length for the ultimate traction LiquidFoam technology cushions and stabilizes 7-mm heel-toe drop
Reebok JJ II Review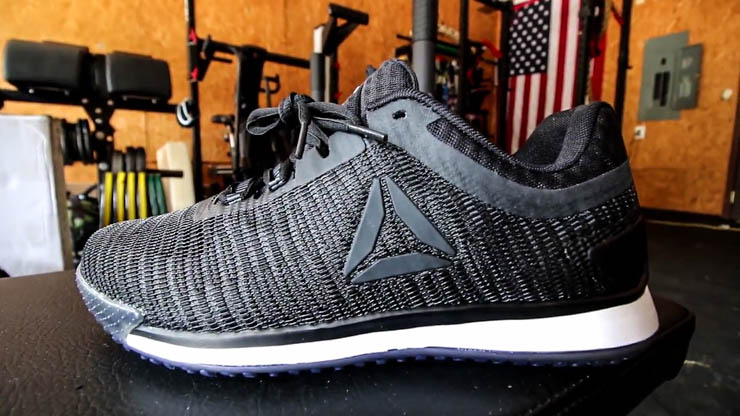 When athlete's team up with shoe manufacturers, the results can often be disappointing, but like with blockbusters latest hit, we can't help but wonder, "is the sequel (second generation shoe) going to be better than the original?" I am here to tell you that the JJ2 does indeed.
The JJ1 surprisingly was a decent shoe overall. Designed by a big dude for big dudes, the shoe was a little bulky for me personally. However, I don't fit the target demographic for the shoes intended purpose. If you are like JJ Watt (in size, stature, etc.) and train similarly, these might be the best CrossFit shoes for you, and as mentioned, they surprised me performance-wise overall.
Naturally, I had my reservations about the shoes overall bulkiness as well as the thin tongue (personally prefer a thicker tongue) but when the JJ2's hit the market, and at a cool Benjamin price point, I decided, "alright I'll bite."
Let's take a closer look at the JJ2's.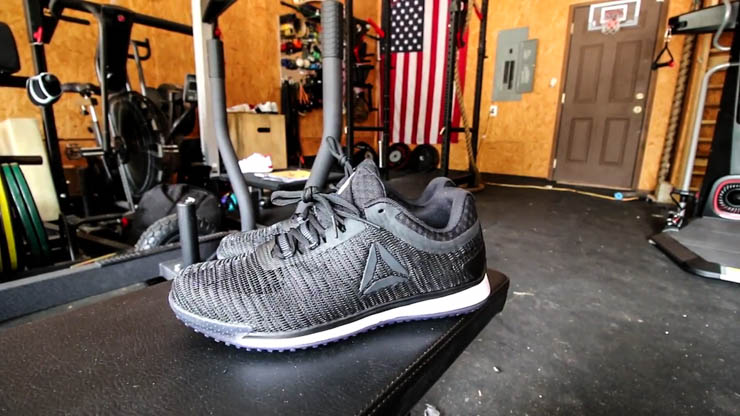 When unboxing the JJ2's the first appreciable difference was the shoe seemingly looked less bulky than the JJ1. As aforementioned, the shoe is designed for big dudes so obviously this is in no way intended to be a minimalist shoe or even a CrossFit type shoe but is a solid overall trainer whether running or weightlifting, to sprinting a 4.84 forty at 290lbs. If you are looking for a sleek shoe like a Nano 7.0, this may not be it but overall is a good-looking shoe, one reason of which we will talk about shortly.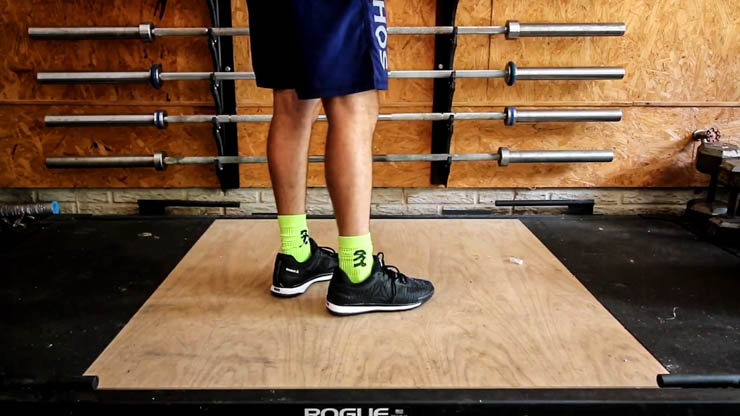 The colorway is trite; black "alloy" with white, but on the same note a timeless classic, I mean black goes with everything. Also newly added is the recent go to for trainers, red white and blue which is also an homage to JJ's time spent in training down in Houston which is famously hot and humid, so for these shoes to meet his needs in those training settings, you know they have to be top notch!
The low-cut design I felt was a significant change from the original JJ1's that had a higher profile design and felt more like a basketball shoe than a trainer. The higher profile allowed for more ankle stability but was more of an inhibitor than an attributor to the wearers overall performance. The JJ2 fixes this issue giving stability in the heel, midfoot and forefoot while still allowing more ankle movement for footwork drills.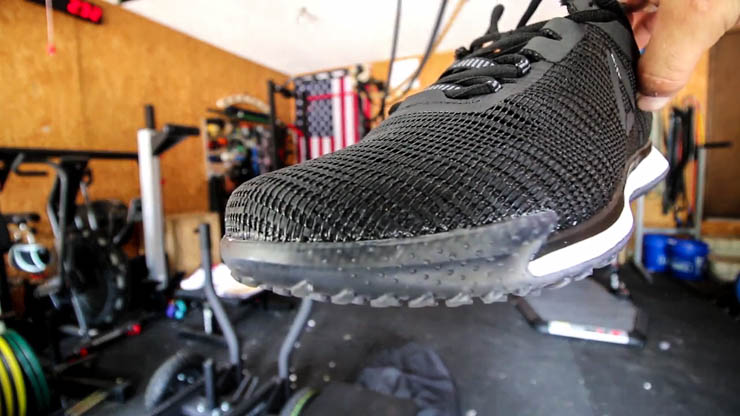 The shoe seemingly looks like a cross between the Nano 7.0 Weaves and the Speed TR 2.0's. The cushion around the heel sits higher like the Speed TR 2.0's for a little extra heel protection and has a little bigger tongue but incorporates the LenoWeave (NanoWeave) like the Nano 7.0 Weave.
I think that by incorporating this "new" LenoWeave material (exactly the same as the NanoWeave as far as I can tell) the shoe gains maximum style points as well extra points in the departments of durability, functionality, and breathability.
After handling and working out with the JJ2's, I quickly realized that like the man himself, the JJ2's are built like a tank. The LenoWeave encompasses the majority of the shoe which not only adds looks, but also gives these shoes unprecedented durability compared to other trainers. Due to this design, there is no double stitch or triple stitch along the vamp, mudguard, quarter panel, etc. where the stitching may tear.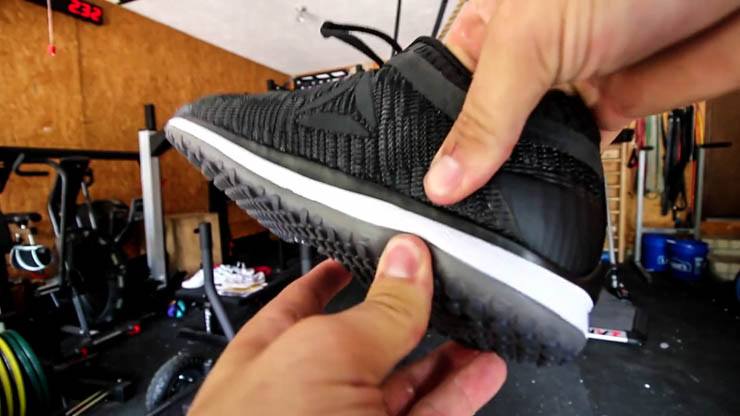 The full-length rubber outsole is also similar to tank armor in durability and with the improved lug design allows for superior traction that responds well both on the turf and on the street. Webbed lacing adds to the stability and is a nice compliment to the overall performance of the shoe.
The JJ2's also feature a LiquidFoam ¾ length midsole that provides stability for squat days but also provides great cushioning for days of high impact. The midsole also features support pillars in the midsole for increased stability and comfort. The cushion is very evident in the heel and midfoot, so I imagine this shoe to be quite comfortable for the heel/midfoot striker, and maybe slightly less so for the forefoot striker. That being said, I would still not dread performing Murph or another workout with a lot of running in these shoes.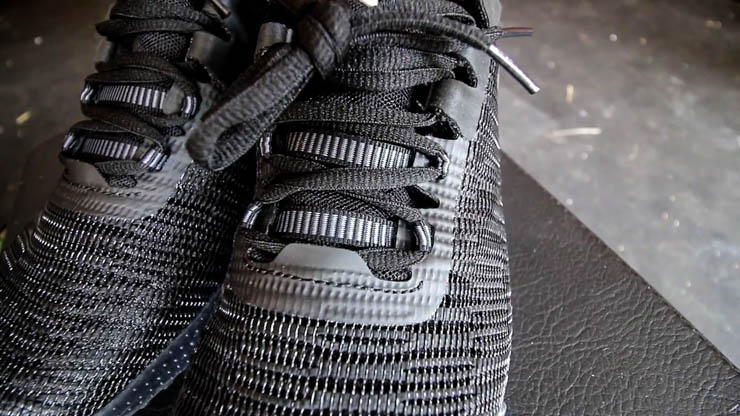 With a 7mm heel to toe drop this shoe is not going to wear like a Nike Metcon 3 or a Reebok Nano 7.0 Weave, but as aforementioned, the application for this shoe is intended to be different to traditional metcon workout routines. Workouts including squats, leg presses, deadlifts, mobility/agility and even sprints are what this shoe was designed for and compared to its predecessor, the JJ2 performs much more like a Nano or Metcon series shoe and less like Nike React Hyperdunk.
RELATED: Best Deadlift Shoes
I understand that with the JJ1's, ankle stability would be a huge thing as bigger guys need more ankle stability, however, by having the extra ankle stability, the shoe forfeited an increased range of motion to allow for quicker transitions. The JJ1 was a decent shoe, but I would like to reiterate that the JJ2 is much, much better as an all-around trainer which I feel can appeal to a larger demographic including cross trainers.
Suggested Improvements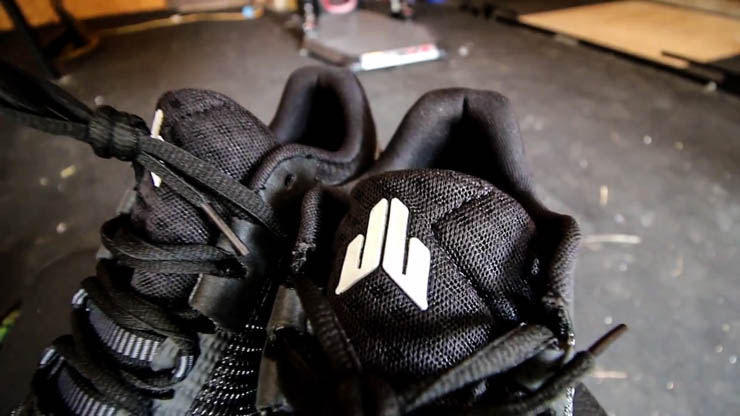 As with all things in life, there is always room for improvement. One of the major issues for me in the JJ2 was how stiff the shoe was overall. Compared to the Nano 7.0 Weave, this shoe was much stiffer in the forefoot but especially so in the midfoot. I know stability is a large issue for bigger guys with training shoes so I can look past it in respect to those people. But as a personal preference, I would like to see some of the stiffness alleviated and allowed for even more range of motion especially when doing agility ladder drills or some movement of the sort.
I do have to give Reebok praise for making the shoe much less bulky than the original JJ1. However, I would like to see more colorways available. I feel that Reebok, in general, has been playing it overly safe with its colorways and would like to see something more than what is currently offered in the JJ2's. The black and white are timeless but mundane and the red, white and blue though the colors that make up the flag of the greatest country in the world (yes the United States of America, not communist North Korea), it was less than thrilling.
I feel another improvement that Reebok could have thought about was waiting until after the CrossFit Games or releasing the shoes earlier in summer to help boost and hype the release. I honestly feel, suggestions aside, that this is a great shoe overall, but releasing it three weeks before the REEBOK CrossFit Games almost makes it seem as if it was a post-thought release. Here Reebok has its single largest event of the year, and they wait until a few weeks before to release this shoe? It seems like an odd marketing strategy to me, but Reebok doesn't pay me for my advice.
Regardless, the JJ2 for what it was designed for is a great shoe. Working out and planning on doing some squats, plyometrics, sprints and some agility ladder work? This shoe will be a great performer for you, and besides being functional, it also makes for a great casual shoe to wear out.
Full Rating
Reebok JJ 2 Training Shoes
The JJ 2 Training Shoes from Reebok are a great pair of training shoes for those looking to train for sports in a similar manner as JJ Watt, the person the shoe is named after. Although they aren't as versatile as the Reebok Nano Series, they are still an excellent pair of trainers.
Product Brand: Reebok
Product Currency: USD
Product Price: 89.97
Product In-Stock: InStock
Reebok JJ 2 Training Shoes FAQs
What is the Reebok JJ 2 Training Shoes?
The Reebok JJ 2 Training Shoes are an excellent pair of training shoes for people wishing to practice for sports in the same way that JJ Watt, the shoe's namesake, did. They're not as adaptable as the Reebok Nano Series, but they're still a great pair of sneakers.
What are some color options for the Reebok JJ2 Training shoes?
The colorway is cliched; black "alloy" with white; yet, it is a timeless classic, because black goes with everything. Also new is JJ's current go-to for trainers, red white and blue, which is also an homage to JJ's time spent training in Houston, which is notoriously hot and humid, so you know these shoes have to be top notch to satisfy his demands in those training circumstances!
Where to Purchase
Reebok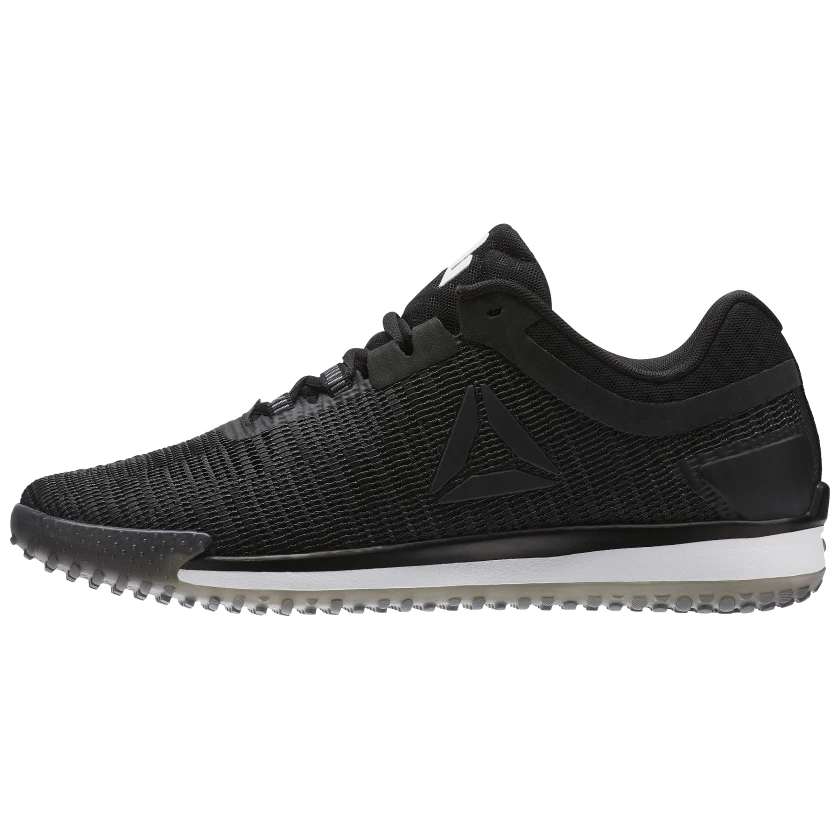 Reebok JJ 2 Training Shoes
The Reebok JJ II is engineered to meet the training needs of one of the most formidable athletes in the game: JJ Watt. Providing the versatility and stability to help you attack any training session, styling to take you to and from the gym.Materials: Seamless Lenoweave upper for breathability with a lightweight feel Low-cut design for freedom of movement and quicker transitions Designed for: Versatile training, weight lifting, and explosive agility Support pillars in the midsole prevent foam collapse and increase cushioning High-performance rubber outsole along the full length for the ultimate traction LiquidFoam technology cushions and stabilizes 7-mm heel-toe drop