We test and review fitness products based on an independent, multi-point methodology. If you use our links to purchase something, we may earn a commission. Read our disclosures.
CrossFit athletes have been accused of using performance-enhancing drugs for some time. And with substantiated reason: High-level elites like Ricky Garard have tested positive, literally changing the makeup of the podium for the 2017 CrossFit Games as he was bumped from third place and athlete Patrick Vellner was awarded third.
It appears that CrossFit has gotten more serious with drug testing (or has made the results more public, who's to say?). Numerous athletes are facing sanctions and, and many lost their position for the 2023 Games.
So what is CrossFit's drug testing policy? We'll dive in here.
Drug Testing in CrossFit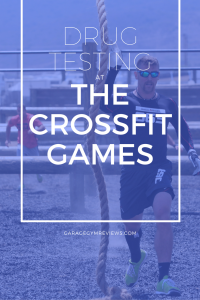 First off, we need to look at how athletes are currently being tested.
It wasn't too long ago that CrossFit had no formal testing process in place. And this makes sense, considering the CrossFit Games is very much in its infancy compared to, say, the Olympics.
Starting at Dave Castro's parents' ranch in Aromas, California, athletes mainly went for a good time, some tough WODs, and lots of beer.
At the time, it was entirely possible that steroid users were among the participants, but no one would have really known.
However, as the CrossFit Games have progressed, so has everything else:
CrossFit Games athletes and hopefuls now train year-round instead of competing as a "hobby."
CrossFit has put a drug testing policy in place
CrossFit athletes have sponsorships
To combat the use of PEDs (performance-enhancing drugs), CrossFit has adopted a strict "Drug-Free Competition" policy, which is exactly what it sounds like. CrossFit competitors must be completely free of any drug or banned substance if they wish to compete in the Games.
What Drugs Are Banned in CrossFit?
CrossFit's drug policy states that athletes are not allowed to take any of the following:
Stimulants
Anabolic Agents
Beta Blockers (in competition)
Street Drugs
Diuretics and Other Masking Agents
Peptide Hormones and Analogues
Anti-Estrogens
Beta-2 Agonists (permitted with prescription and TUE, and through inhalation only)
A full list of banned substances can be found in CrossFit's drug policy handbook, which is available on its website.
Even the legal use of such substances, "such as physician-prescribed hormone replacement therapy or some over-the-counter performance-enhancing supplements," are banned under the policy. In other words, an athlete needs to scrutinize just about any prescription or supplement they take to ensure it doesn't contain any performance-enhancing substance that's banned under CrossFit's policy.
Exceptions Made for Medical Reasons
CrossFit allows athletes to take banned substances if there is a legitimate medical reason for doing so, but they must obtain a Therapeutic Use Exemption proving so.
Transgender Policy
Transgender athletes, who may be receiving testosterone or other hormone treatment as part of their transition, can obtain a Therapeutic Use Exemption to still compete in CrossFit Games events.
How Does CrossFit Check for Drugs and PEDs?
CrossFit's drug policy states that urine or blood samples will be obtained from an athlete and shipped to a laboratory where they'll be tested, all while protecting the athlete's identity.

The policy also states all collections will be observed, meaning someone is present while the athlete is providing a blood or urine sample.
The samples are then sent to a World Anti-Doping Agency-approved laboratory to be screened for any banned substances in accordance with WADA guidelines, and to see if the samples were manipulated in any way.
Athletes may also face sanctions if they're found to be in possession of any banned substances (for example, if a stimulant or anti-estrogen supplement was found in their gym bag).
When are CrossFit Athletes Tested for Drugs?
There are two times in which a CrossFit athlete may undergo drug screening: in-competition testing, and random testing.
In-competition testing takes place whenever an athlete is invited to participate in a CrossFit Games event. If for any reason an athlete refuses to undergo testing they will no longer be allowed to participate in the event.
Does that mean everyone will be tested? Not necessarily. CrossFit states that it may pick athletes for screening based on how well they finish, or they may be selected at random. All in-competition testing must be done by 11:59 p.m. on the final day of competition, according to CrossFit's policy.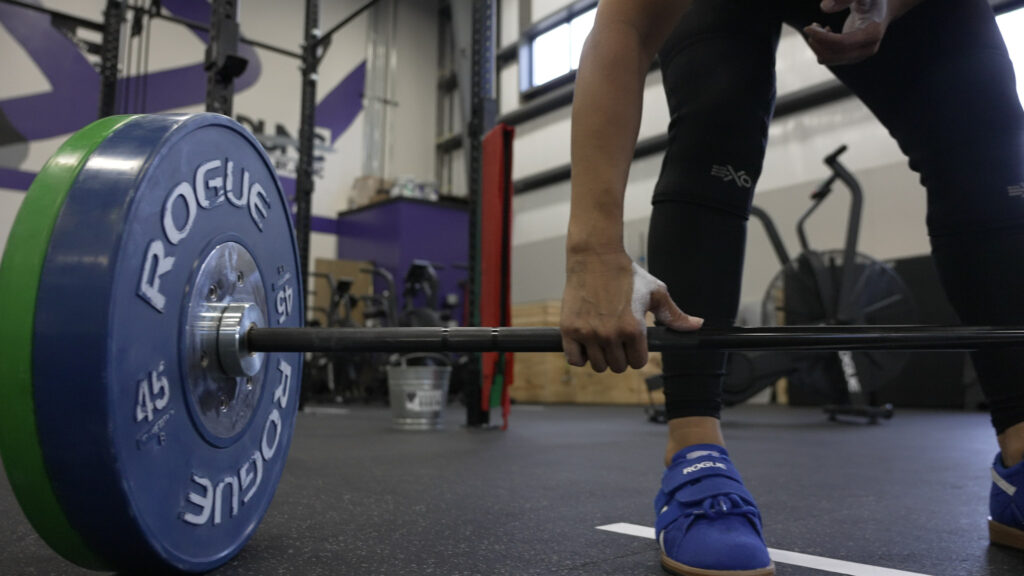 CrossFit athletes can also be tested for performance-enhancing drugs at any time. The policy states: "All athletes registered in any CrossFit-sanctioned competition are subject to drug testing at any time during the year, including directed, unannounced out-of-competition testing, for any reason."
Again, this doesn't mean that if you or one of your friends signs up to be a CrossFit athlete you'll be picked for a drug screening…but you might.
All athletes must provide CrossFit with their contact information and whereabouts every quarter, the policy states, so that they can be reached if they're selected for screening. This also means keeping CrossFit aware of any travel plans that may make testing impossible at certain times (failure to do update your whereabouts or providing wrong information about where you are may result in a drug violation).
All athletes will be contacted by a representative from Drug Free Sport, the organization that provides drug screenings for CrossFit, via email, text, or phone call, who will set up a time and place for a collection.
How CrossFit, Inc Reports Positive Test Results
As stated in CrossFit's Drug-Testing Policy: "CrossFit, at its sole discretion, will publicly announce violations of the CrossFit Games Drug Testing policy once the appeals process is over and a final decision has been reached."
In other words, CrossFit, Inc has the sole discretion to decide when/if positive test results are announced to the general public. Meaning there could have been many times in which an athlete was caught using PEDs, but we wouldn't have known.
On the one hand, this makes complete sense. CrossFit, Inc is a business, and the athletes are their assets. Should CrossFit's top assets be tainted, so could CrossFit, Inc and their CrossFit Games.
On the other hand, there have been allegations that CrossFit has hidden when top athletes have tested positive, and it would be nice to put such rumors to rest.
One way, these rumors could be stopped would be for CrossFit, Inc. to allow a third party the discretion to release results.
Examples of how CrossFit Games Athletes are Tested
Every once in a while, an athlete will come out and state when they've been tested to prove to fans they're clean.
Being tested and coming back with a negative result is the best proof we have that an athlete is indeed clean.
Is it foolproof? Of course not, but, at this point, it's our best evidence.
Björgvin Karl Guðmundsson, a one-time podium finisher at the CrossFit Games, has come out and stated how he'd been tested over the past couple of years, and provided these examples:
2014 Crossfit European Regionals – All qualifying spots were tested.

2014 CrossFit Games – random pick for drug testing.

2014 Christmas competition LSÍ in Hafnafjordur, Iceland.

2015 CrossFit European Regionals – All qualifying spots were tested.

2015 Crossfit Games – All top spots were tested.

2015 LSÍ (weightlifting federation) drug tested in Iceland while coaching at CF Hengill – Random drug testing from ÍSÍ (Icelandic Sports Association)

2016 Crossfit Regionals- All top spots were tested.
CrossFit Games Athletes Who Have Tested Positive
Here's a list of athletes that have either tested positive for banned substances or violated the drug testing policies (if there are others, let me know in the comments section):
Taylar Stallings (B-Methylphenethylamine)
Abigail Guerrero (Methandienone (Dianabol))
Steve Pinkerton (Anastrozole, Letrozole, and 19-Norandrosterone)
Elia Navarro-Garcia (Oxandrolone)
Ryan Fischer (Provided inaccurate information about his whereabouts, failed to cooperate with collection agents from Drug Free Sport, and did not report for his out-of-season test.)
Richard Bohlken (Ostarine)
Natalie Newhart (Oxandrolone)
Charis Chan (Failed drug test at the American Open Weightlifting Championships)
Scott Jones (Anastrozole)
Penny Kemp (Clomiphene)
Steve Marino (Provided a sample that indicated he used an anabolic agent)
Nick Thomas (SARM)
OJ Washington (Methylhexaneamine)
Ryan Elrod (Clomiphene)
Josee Sarda (SARMs, Ostarine, Testolone)
Tony Turski (Anastrozole)
Ricky Garard (Testolone)
Should CrossFit Games' Athletes be Allowed to Use PEDs?
The goal of the CrossFit Games is to find the Fittest Person in the World, and it does a great job of that. CrossFit athletes are pushing our ideas of human physical potential, and it's awesome to see.
But should we only see people who are relying on their natural fitness, or should they be allowed to take PEDs to give them that edge.
At the end of the day, that's for CrossFit to decide. However, they could take a page out of the books of bodybuilding and powerlifting. Both sports have tested and untested federations, and the latter allows athletes to take any PEDs they want. Tested federations have their competitors undergo strict drug testing similar to what's seen in CrossFit, Major League Baseball, and other sports.
It will likely never happen, which is probably for the best. However, a tested and untested division would be pretty interesting to see.
Would PED's even help CrossFit Games Athletes?
Yes. Nobody is saying Dianabol would make CrossFitters better (although it could increase their size,) but if you're telling me, athletes being able to recover faster wouldn't be beneficial, than we have a bridge to sell you.
CrossFit athletes would be able to handle much more conditioning work without sacrificing strength.
It's the reason Lance Armstrong took testosterone and endurance athletes the world over get busted for using androgen.
Even if the advantage given was small, when you're at the top of your sport, every second counts. John Romano, a guy who adamantly claims CrossFit Games athletes are using steroids and that they are effective, has written quite a bit on the topic. Check out out this article for more info.