We test and review fitness products based on an independent, multi-point methodology. If you use our links to purchase something, we may earn a commission. Read our disclosures.
Speed is a key factor in determining the best treadmill for you. If you only want to walk, you can get by with a slower (and more budget-friendly) machine. But if you plan on doing faster cardio, like sprints, pinning down the top speed is going to be paramount.
So how fast do treadmills go? The answer is that it can vary. Here, we take a close look into understanding treadmill speed and provide an in-depth pace breakdown chart.
Speed on Budget Treadmills
A budget-friendly treadmill is ideal for improving your fitness level, burning calories, and squeezing in a convenient workout at home. But how fast can you expect these machines to go? You can expect to see some similarities in affordable treadmills once you break them into two groups: under $500 and under $1,000.
In treadmills under $500, top speeds max out around 8 or 10 miles per hour (MPH). A speed of 8 MPH is equivalent to a 7:30 mile, and 10 MPH is equivalent to a 6-minute mile. An example of a treadmill in this range is the Sunny Health & Fitness SF-T4400, which is around $450 and goes up to 9 MPH.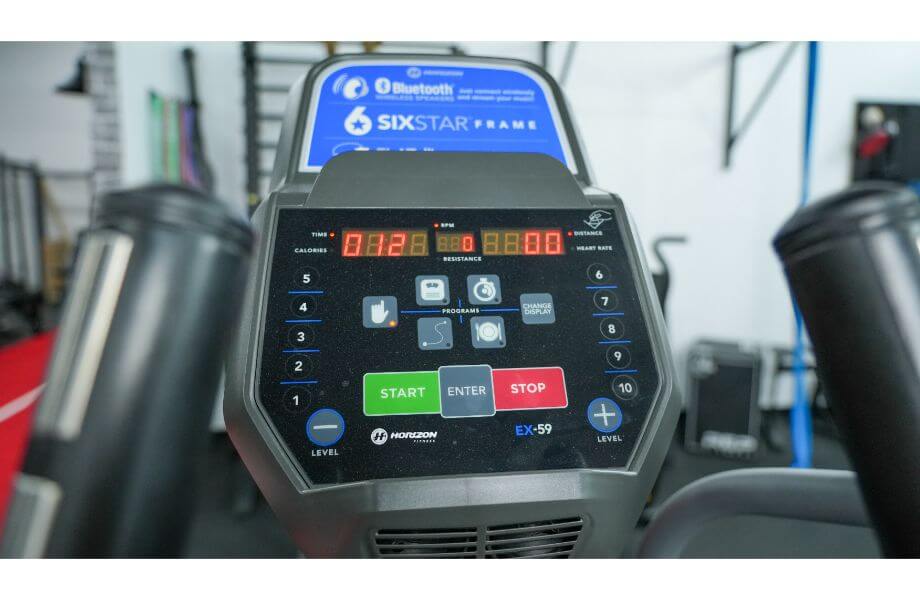 However, what you'll see in this range is generally a lower motor power. On the Sunny, the motor is a 2.2 continuous horsepower (CHP), which usually doesn't sustain heavy running. Therefore, these machines are generally reserved for walking and home use as opposed to commercial traffic.
On the other hand, if you bump your budget to treadmills under $1,000, you'll see speed and horsepower increase. Top speeds hit 12 MPH (which is equivalent to a 5-minute mile), and motors are usually around 3.0 CHP. A motor of 3.0 CHP is better suited for people who want to run instead of simply using it for walking.
Related: Which Treadmill Motor Do You Need?
Speed on Mid-Range Treadmills
A mid-range treadmill is usually between $1,000-$2,000. Here, you'll see a stronger motor and higher speed ranges ideal for treadmill running.
Mid-range treadmills are equipped with average speeds up to 12 MPH, such as the NordicTrack EXP 7i. At 12 MPH, you can run a 5-minute mile or a 15:30 5K. You'll also see stronger motors, averaging 3.25 to 3.5 CHP. Motors in this range are great for high-frequency running.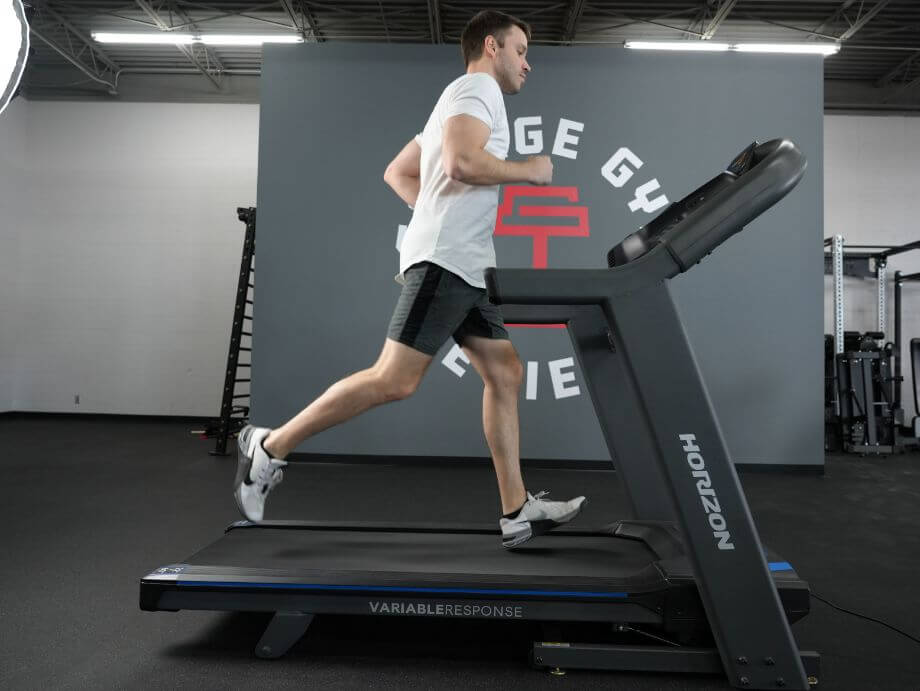 Speed on High-End Treadmills
How fast do high-end treadmills go? With higher motor quality and CHP, these home treadmills can cost $3,000 or more (and are equipped with a lot of added features such as Bluetooth, decline running capabilities, touchscreen displays, and heart rate monitoring).
In this range, you'll find some of the fastest treadmills, with top speeds of 12 to 14 MPH. For context, 14 MPH is the equivalent of a 4:17 mile. The horsepower on these, which are often commercial treadmills ideal for gym settings, tends to be 3.5 CHP or higher. This supports high-frequency use, such as multiple people stepping on it throughout the day.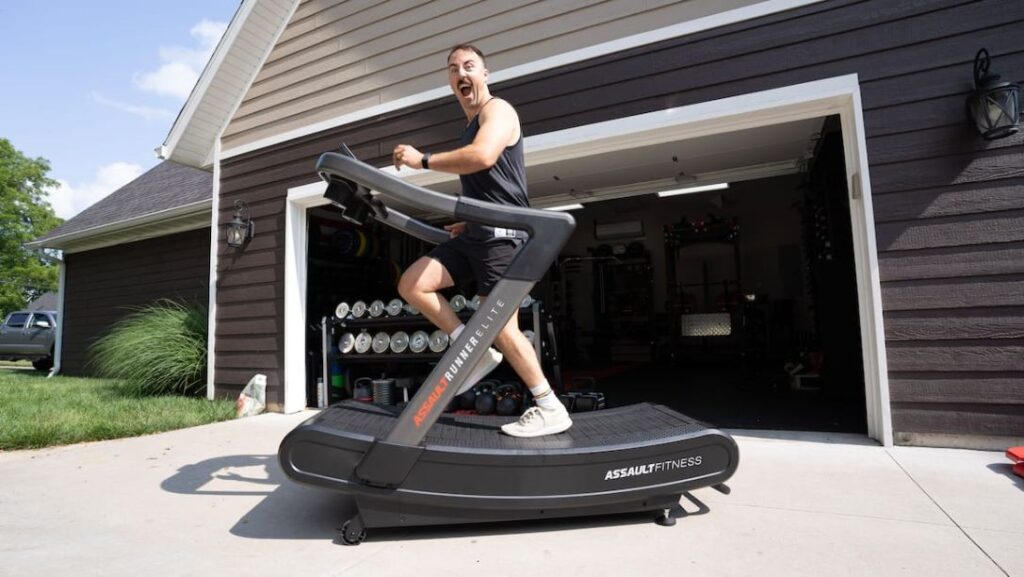 Manual Treadmills
A manual treadmill is user-powered, so it goes as fast as you can go, essentially. Your feet are what makes the belt turn, not a motor. You set the pace for your warm up, jog, or high-intensity interval training (HIIT).
It's not easy to pin down the average high speed of manual treadmills, because some are small, compact machines with construction that is intended just for walking. On the other end of the spectrum, there are incredibly sturdy machines like the AssaultRunner Pro, which can handle speeds of up to 20 MPH. Beyond that, there have been speeds of up to 24 MPH recorded on manual treadmills – that's almost as fast as Usain Bolt's top speed of 27.7 MPH!
Understanding Speed on Treadmills
When you step on a treadmill and power on the display, you'll see a number starting at 0.0 for the speed. On most models, that number increases in one-tenth increments as you increase how fast the belt is moving. If your machine is set to the imperial system, this number denotes miles per hour. On the metric system, it will display kilometers per hour.
Everyone has a different pace for what they consider a good workout, but in general, we can assume:
Walking speeds range from 2 to 3.5 MPH.
A light jog is around 4 to 5 MPH.
Running speed is 6+ MPH
Understanding your pace is a little tricky, because you have to do backward math to find your per-mile time. The equation to do this is 60 divided by your pace to equal your per-mile time. So if the belt is moving at 10.0 speed, you do 60 divided by 10 to get a 6-minute mile.
Unfortunately, the math is rarely that clean. That's where this chart will come in handy: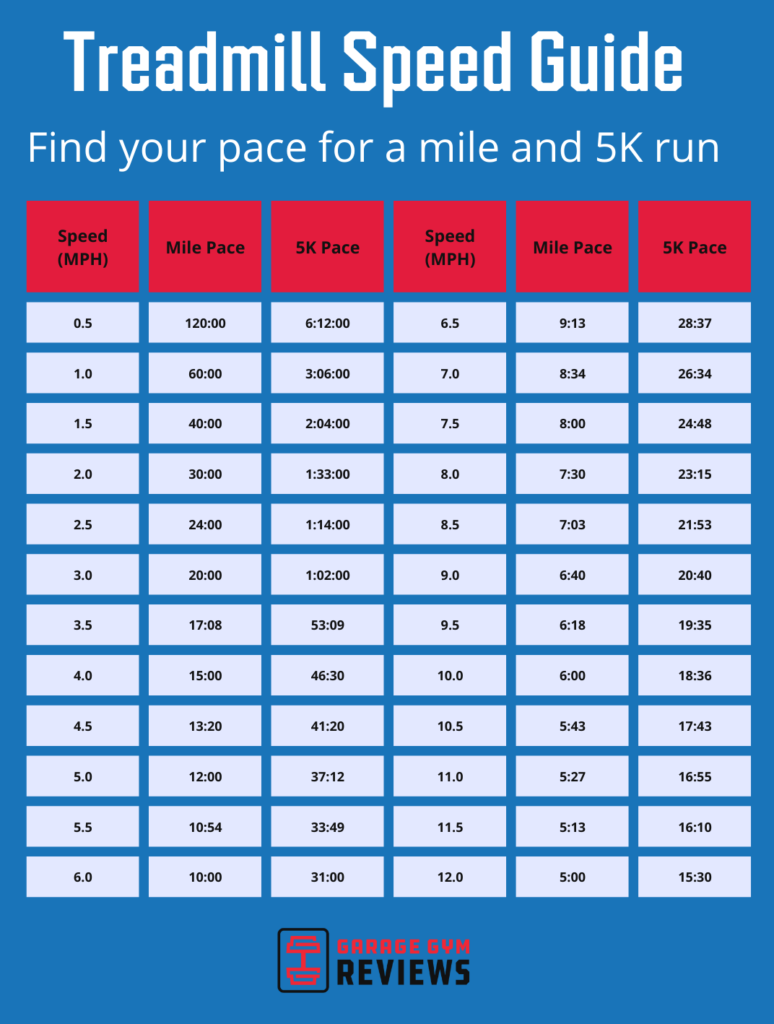 Final Rundown
Overall, the answer to the question "How fast do treadmills go?" is based on which category your treadmill needs fall into. There are automatic treadmills that propel the belt for you and have maximum speeds they can reach, which is usually 12 MPH or less, and then there are manual treadmills that have essentially no maximum speed.
You should consider your personal fitness goals and your own limits and workout space before purchasing a treadmill so you can find the one that's best suited to you!
RELATED: History of Treadmills
Treadmill Speeds FAQs
What is the max speed of a treadmill?
The industry standard for maximum speed on a treadmill is about 10 MPH. However there are some models of treadmills in lower price ranges that may only reach 8 to 9 MPH, and other high-end treadmills can reach up to 14 or 15 MPH.
How fast is 10 on a treadmill?
The numbers on a treadmill can refer to either speed or incline. In this case 10 refers to the speed broken down into miles per hour (MPH). A 10 MPH pace is the equivalent to a 6-minute mile time.
How fast is 7.0 on the treadmill?
A 7.0 on an automatic treadmill means the belt moves at a 7.0 MPH pace. This means someone running could finish a mile in approximately 8 minutes and 34 seconds.